When you're throwing a Super Bowl party, these cheap and easy recipes are guaranteed to please your guests. Most of these recipes are under 5 ingredients and the one that require more ingredients are basic ingredients that you most likely already have in your pantry like seasonings, oil, breadcrumbs, milk, etc.
Cheese Appetizers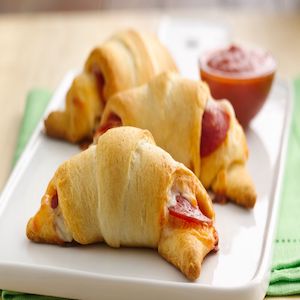 Pepperoni and Cheese Crescents from Pillsbury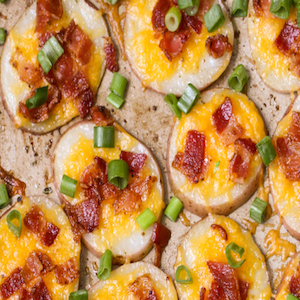 Loaded Baked Potato Rounds from Lil Luna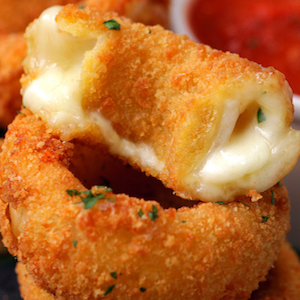 Mozzarella Stick Onion Rings from Buzzfeed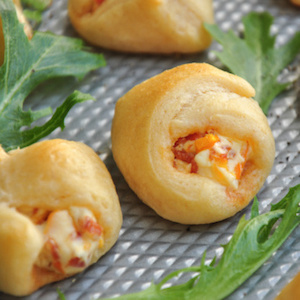 Cheese Puff Balls from Food.com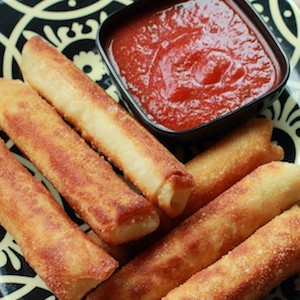 Super-Easy Mozzarella Sticks from Mommy Savers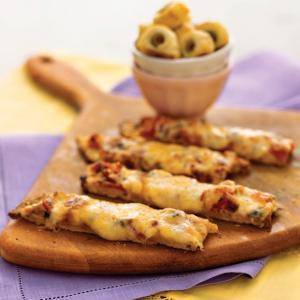 3 Ingredient Cheesy Pretzel Sticks from I Wash… You Dry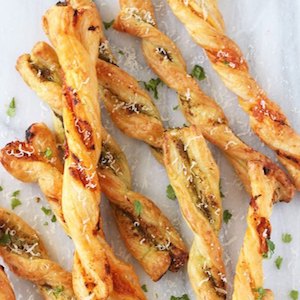 Pesto Parmesan Pastry Straws from My Fussy Eater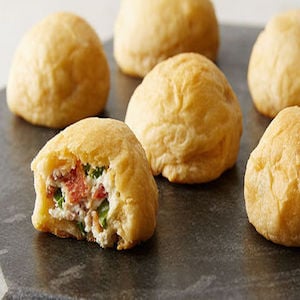 Jalapeño Popper Bites from Tablespoon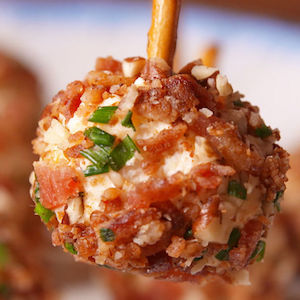 Cheese Ball Bites from Delish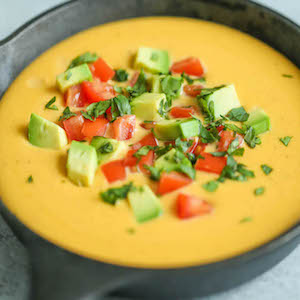 10 Minute Nacho Cheese from Scratch from Damn Delicious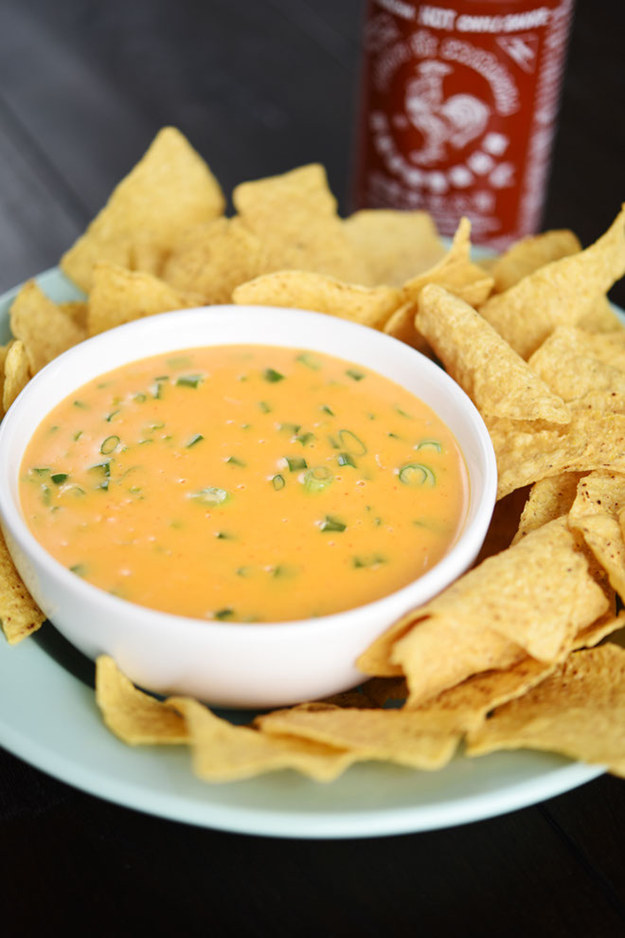 Sriracha Queso from Buzzfeed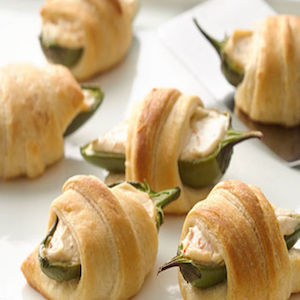 Easy 3-Ingredient Jalapeño Poppers from Pillsbury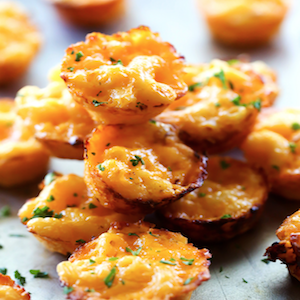 Homemade Mac and Cheese Bites from Chef in Training
Dips and Spreads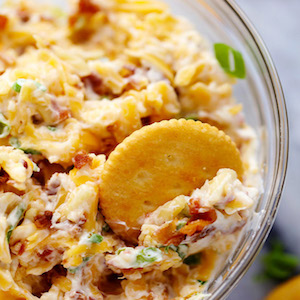 5 Minute Million Dollar Dip from The Recipe Critic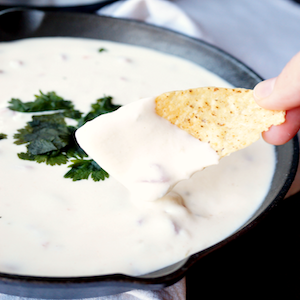 5-ingredient White Queso from The Baking Fairy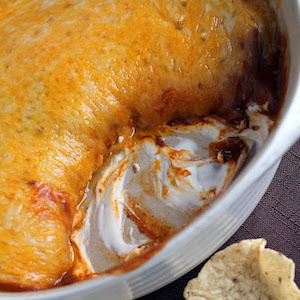 Chili Cheese Dip from Love Grows Wild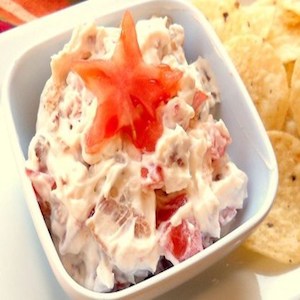 BLT Dip from Allrecipes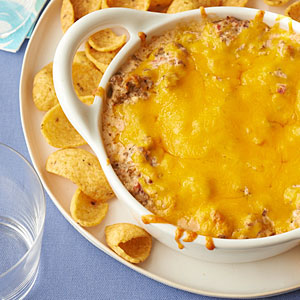 Anne's Hot Sausage Dip from My Recipes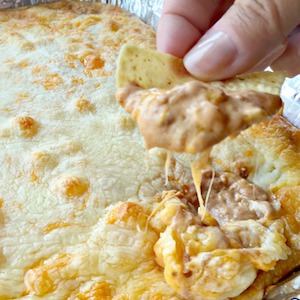 Creamy Hot Bean Dip from An Affair from the Heart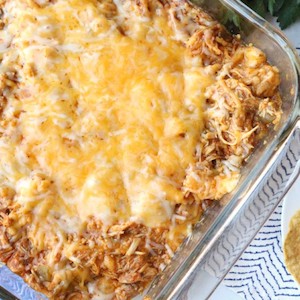 Cheesy Chicken Enchilada Dip from Family Fresh Meals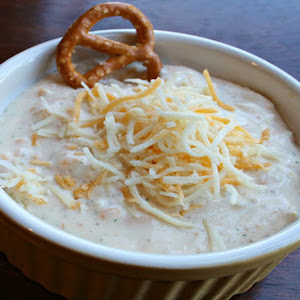 Beer Dip from Family Fresh Meals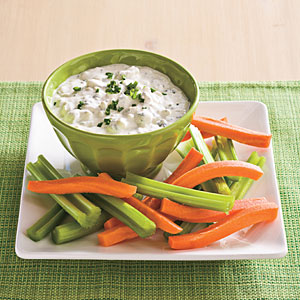 Blue Cheese Ranch Dip from My Recipes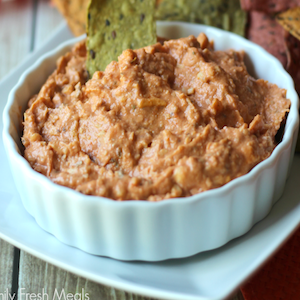 Easy Crockpot Pizza Dip from Family Fresh Meals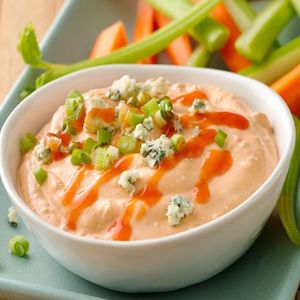 Buffalo Cheese Dip from Pillsbury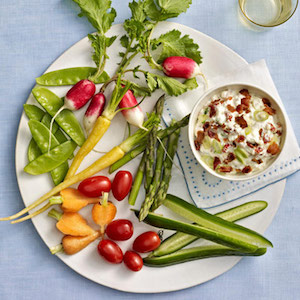 Bacon Dip from Country Living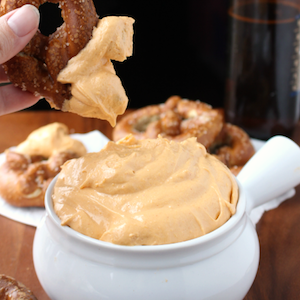 Pub Style Beer Cheese Dip from Family Fresh Meals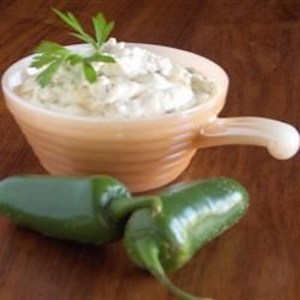 Jalapeno Popper Spread from Allrecipes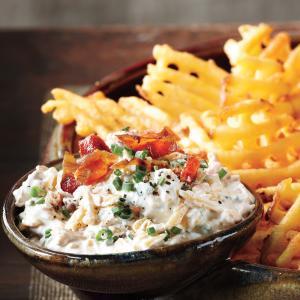 Loaded Baked Potato Dip from My Recipes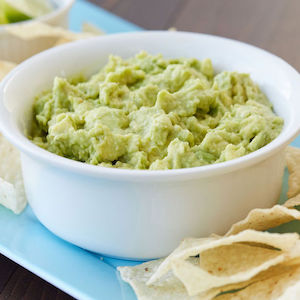 3-Ingredient Basic Guacamole from Pillsbury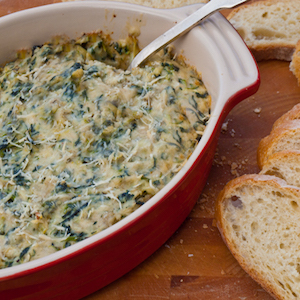 Baked Spinach-and-Artichoke Dip from My Recipes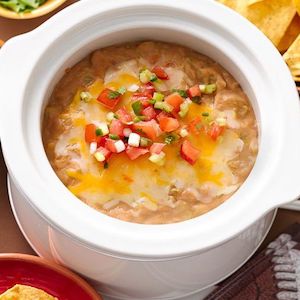 Slow-Cooker 3-Ingredient Bean Dip from Pillsbury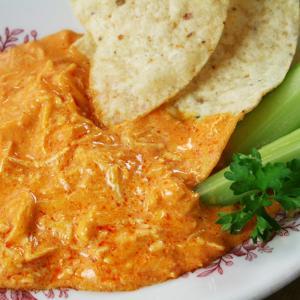 Buffalo Chicken Dip from My Recipes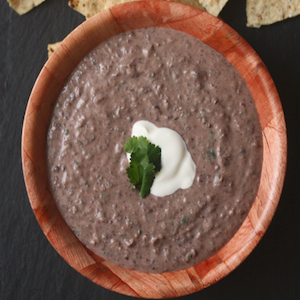 Creamy Black Bean Dip from Food & Wine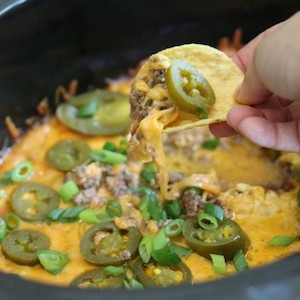 Slow Cooker 7-Layer Bean Dip from Family Fresh Meals
---
Beef and Sausage Appetizers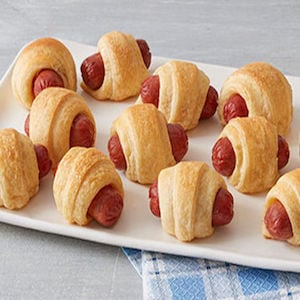 Mini Crescent Dogs from Pillsbury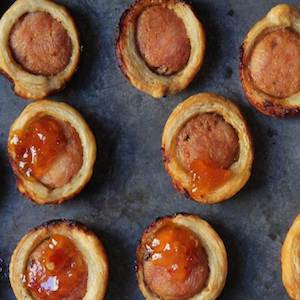 3-ingredient Sausage Puffs from Today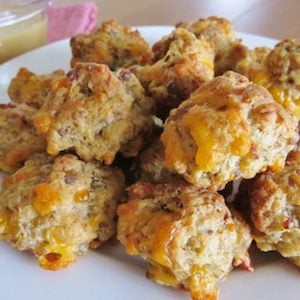 Cream Cheese Sausage Balls from The Country Cook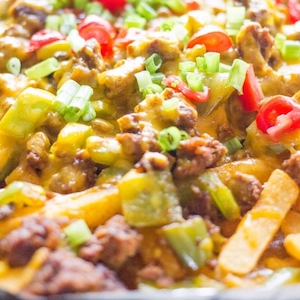 Loaded Nacho Fries (this one looks so good!!) from Sweet C's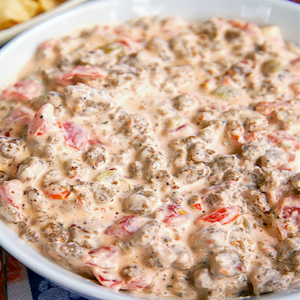 3-Ingredient Cream Cheese Sausage Dip from Plain Chicken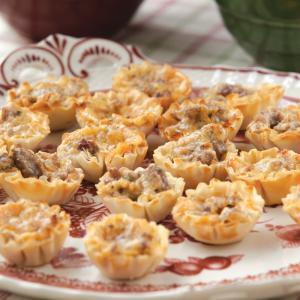 Yummy Sausage Cups from My Recipes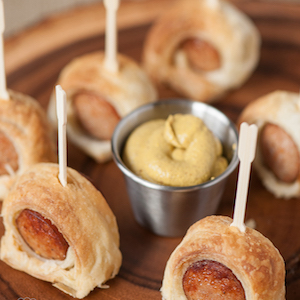 Two Ingredient Wrapped Kielbasa Bites from Self Proclaimed Foodie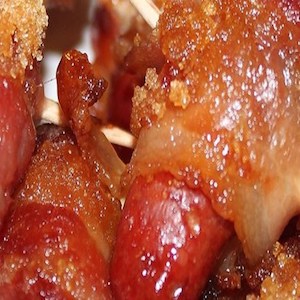 Brown Sugar Smokies from Allrecipes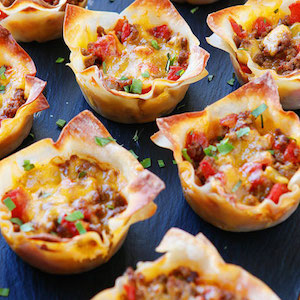 Crunchy Taco Cups from Kevin & Amanda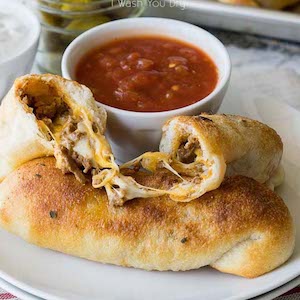 Cheesy Taco Sticks from I Wash… You Dry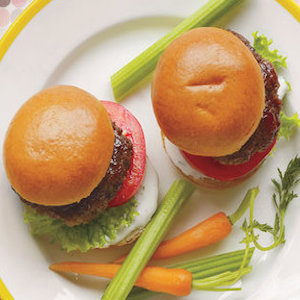 Mini Ranch Burgers from Real Simple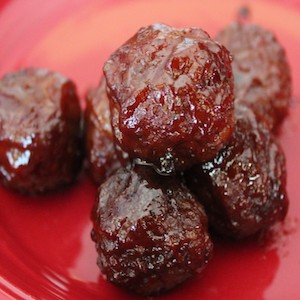 Crockpot Sweet and Sour Meatballs from The Frugal Fanatic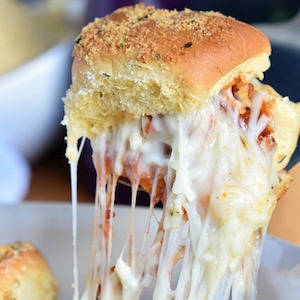 Easy Meatball Sliders from Home. Made. Interest.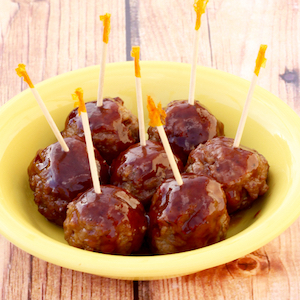 Easy Crock Pot BBQ Meatballs from The Frugal Girls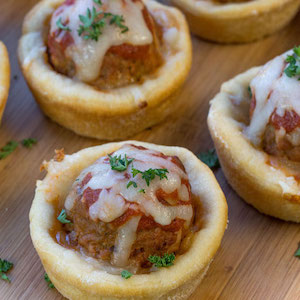 Meatball Cups from This Grandma is Fun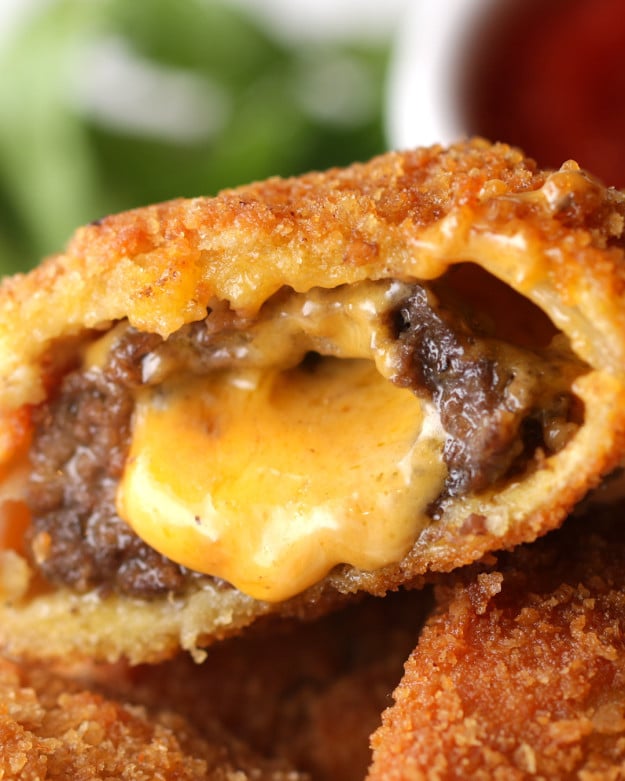 Cheeseburger Onion Rings from Buzzfeed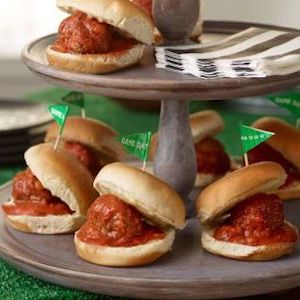 Mini Meatball Sandwiches from Food Network
---
Chicken Appetizers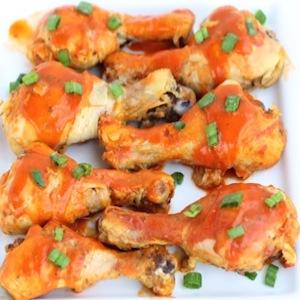 Crockpot Buffalo Ranch Chicken Legs from The Frugal Girls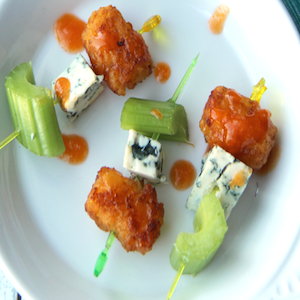 Buffalo Tater Tot Bites from Family Fresh Meals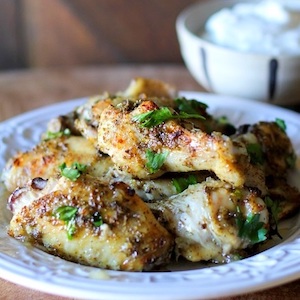 3-Ingredient Chicken Wings with Herbs and Honey from The Roasted Root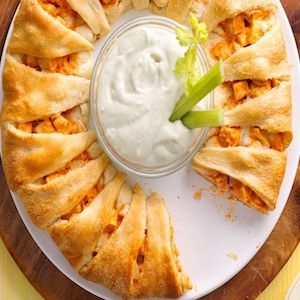 Buffalo Chicken Crescent Ring from Pillsbury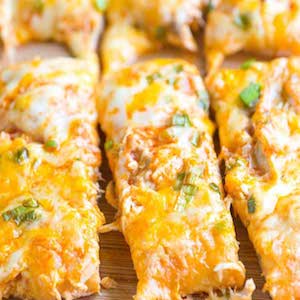 Buffalo Chicken Pizza Sticks from Inspired Taste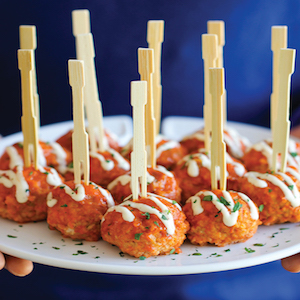 Slow Cooker Buffalo Chicken Meatballs from Damn Delicious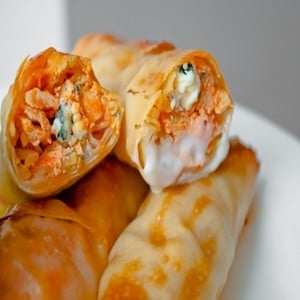 Baked Buffalo Chicken Rolls from Andie Mitchell
Sweet and Spicy Sriracha Bacon Chicken Bites from The Gunny Sack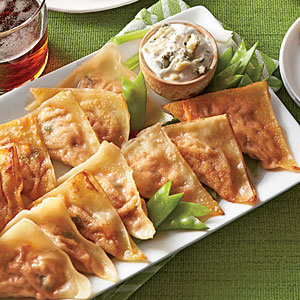 Buffalo Chicken Pot Stickers from My Recipes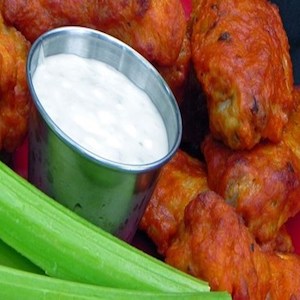 Restaurant-Style Buffalo Chicken Wings from Allrecipes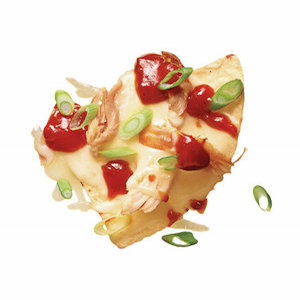 Barbecue Chicken Nachos from Real Simple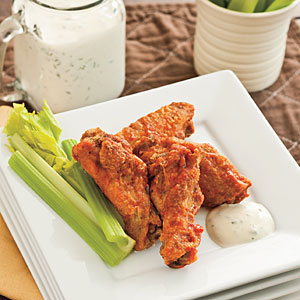 Spicy Buffalo Wings from My Recipes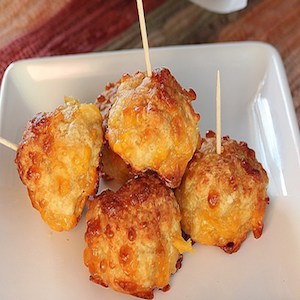 Spicy Chicken Cheesballs from Everyday Made Fresh
---
Bacon Appetizers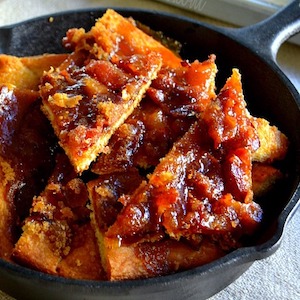 Maple Caramel Bacon Crack from The Domestic Rebel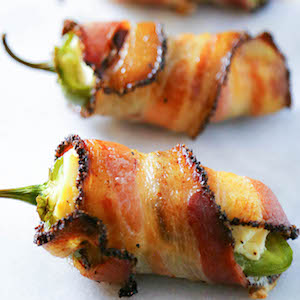 Bacon Wrapped Jalapeno Poppers from Sober Julie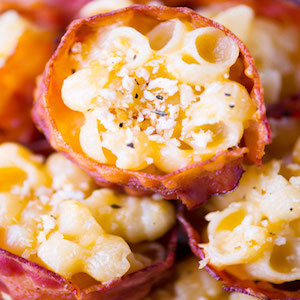 Bacon Mac and Cheese Bites from The Gunny Sack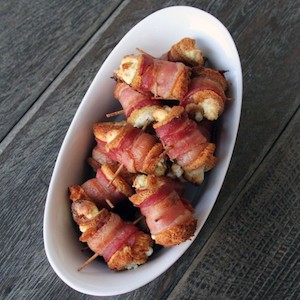 Easy Bacon Cream Cheese Roll-Ups from My Life as a Mrs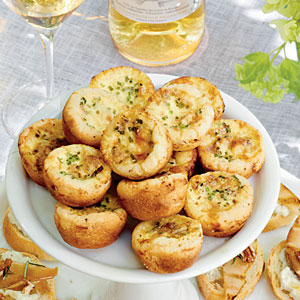 Bacon-Parmesan Tassies from My Recipes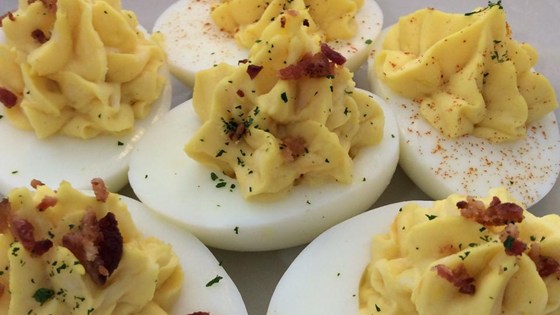 Bacon Cheddar Deviled Eggs from Allrecipes
Bacon Ranch Beer Cheeseball from Mom on Timeout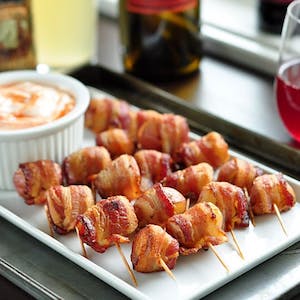 Bacon-Wrapped Potato Bites with Spicy Sour Cream Dipping Sauce from The Kitchn
---
Pepperoni Appetizers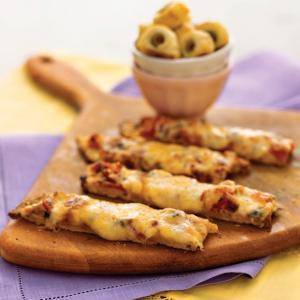 Pizza Sticks from MyRecipes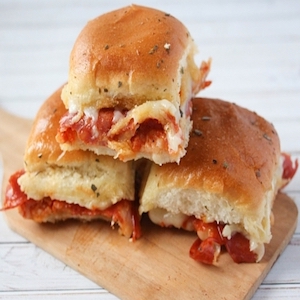 Pizza Sliders from Sugar, Spice and Glitter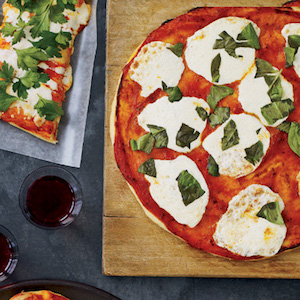 Margherita Pizza from Country Living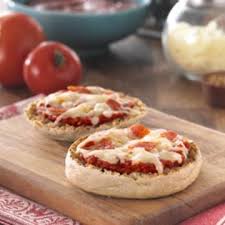 English Muffin Pizzas from Once Upon a Chef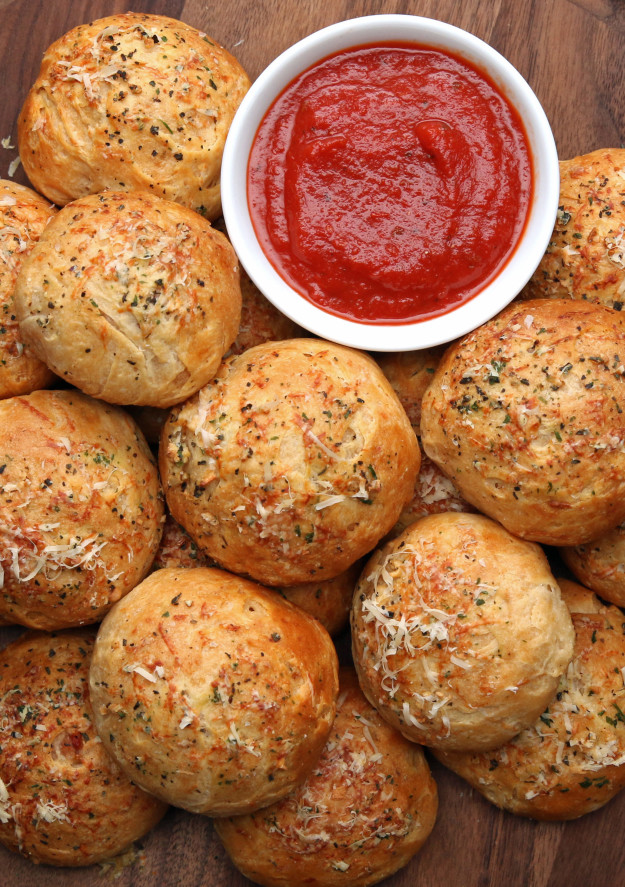 Pizza Bombs from Buzzfeed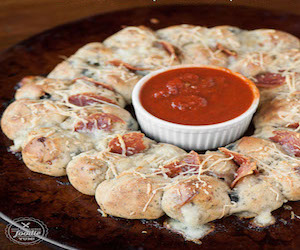 Pepperoni Pizza Pull Aparts from Self Proclaimed Foodie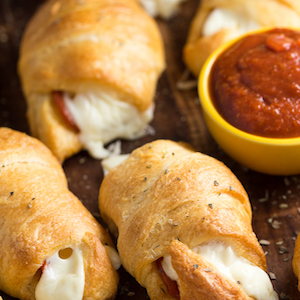 Pizza Rolls from Simply Stacie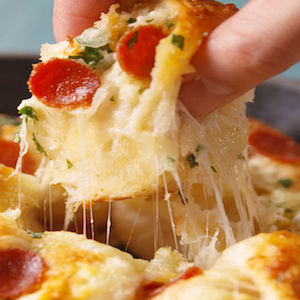 Pizza Knots from Delish
3 Ingredient Crescent Roll Pizzas from Mommy Savers
---
Other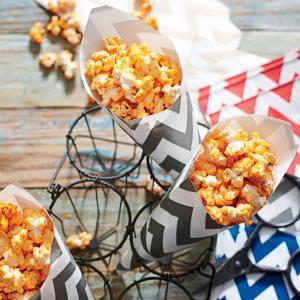 BBQ-Ranch Popcorn from My Recipes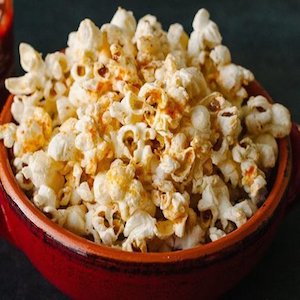 Spicy Sriracha Popcorn from Wayfair.com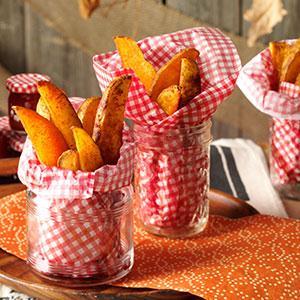 Oven Fries from Taste of Home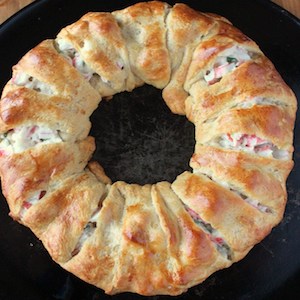 Crab & Cream Cheese Crescent Ring from Inspirational Momma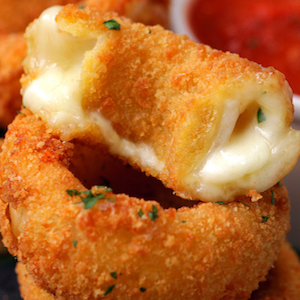 Onion Rings from Eating Well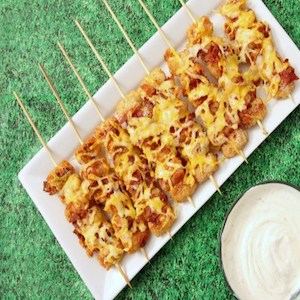 Loaded Tater Tot Skewers from Made with HAPPY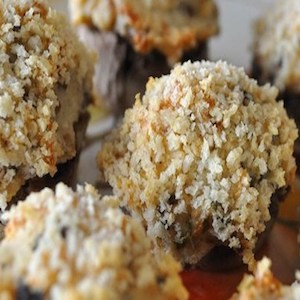 Mouth-Watering Stuffed Mushrooms from Allrecipes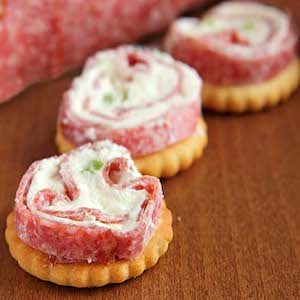 Salami & Cream Cheese Roll-Ups from Sugar Apron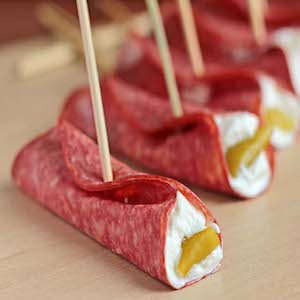 Easy Salami Roll Ups from Sugar Apron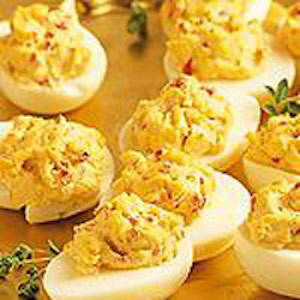 Pimiento-Studded Deviled Eggs from Good Housekeeping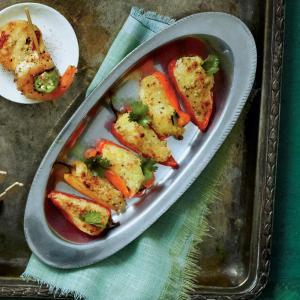 Pepper Jack Grits Poppers from My Recipes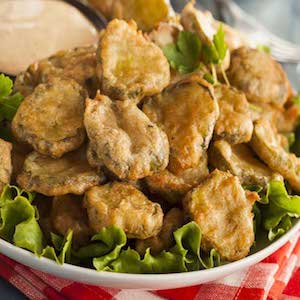 Copycat Texas Roadhouse Fried Pickles from All She Cooks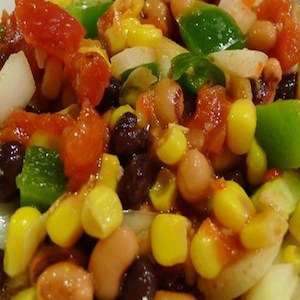 Spicy Bean Salsa from Allrecipes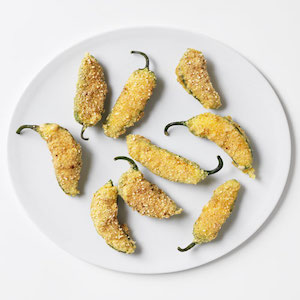 Jalapeño Poppers from Good Housekeeping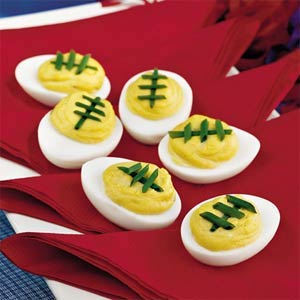 Spicy-Sweet Deviled Eggs from My Recipes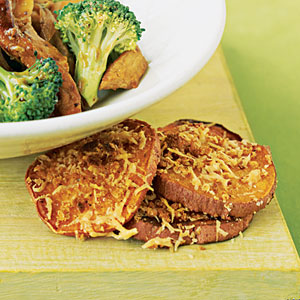 Sweet-Potato Chips from Taste of Home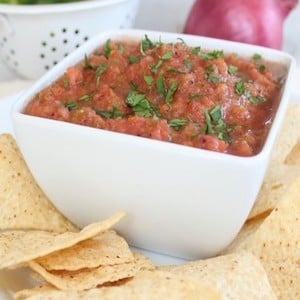 5 Minute Homemade Salsa from Whitney Bond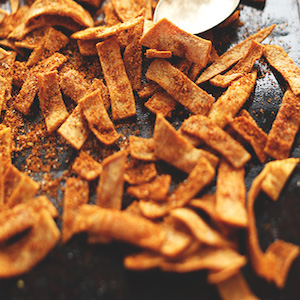 Chili Corn Chips from Good Housekeeping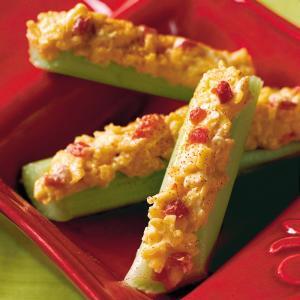 Light Pimiento Cheese-Stuffed Celery from My Recipes