These cheap & easy skillet recipes will help you save time and money. Many of these skillet recipes can be made in under 30 minutes, have minimal ingredients and most only require one pan, making them perfect for a busy weeknight. These skillet recipes include chicken, beef, pork, seafood, vegetarian and more.
Chicken Skillet Recipes
Mexican

If you don't already have a cast iron skillet, I definitely recommend purchasing one. They are such a valuable investment!
Why Are Cast Iron Skillets Are Awesome?
Durable – They last a lifetime when cared for properly
Efficient
Inexpensive
Versatile – You can cook almost anything in it (even desserts, breads and pizza)
Heats evenly
Nonstick (if well-seasoned) so it requires very little oil for cooking, which is healthier
Easily restored if mistreated
Excellent heat retention
Easy to care for and maintain (just wash with warm water, season, keep dry, store carefully)
Related Post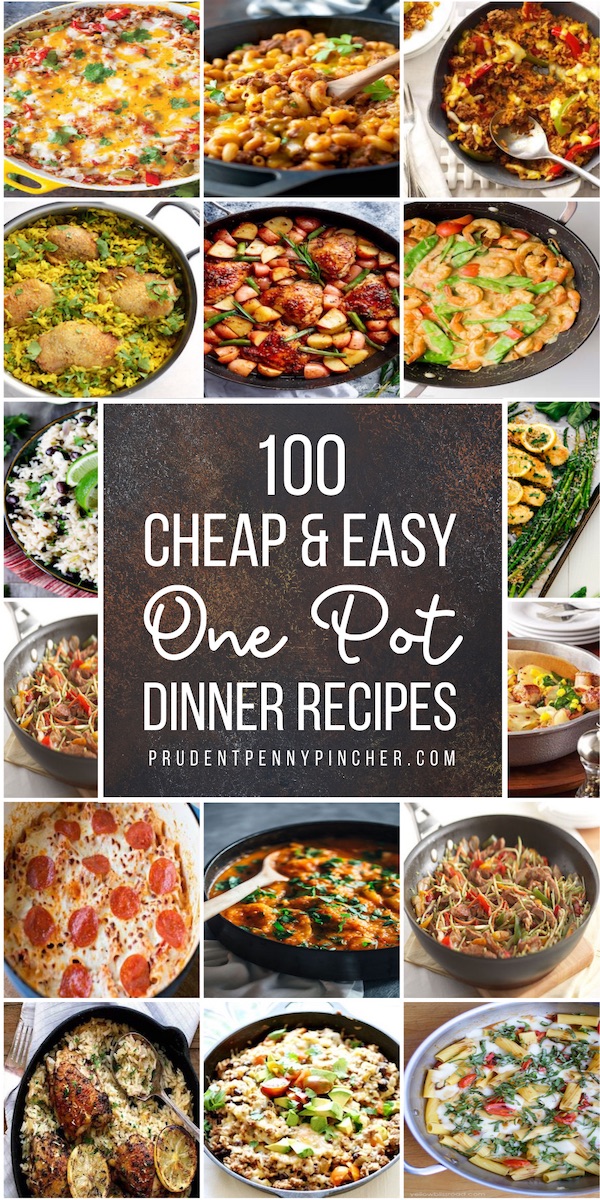 100 Cheap and Easy One Pot Dinner Recipes