Looking for some Halloween decorations that are fast and easy? When it gets close to Halloween, there is always plenty else to do, so we are always looking for great Halloween decor ideas that will not take weeks to make. Fun ideas for kids or the family to help make, you are sure to love these spooky, scary jack-o-lanterns, ghosts, goblins and scary door, yard and table decor.
DIY Halloween Decorations
1. Scary Pumpkin
For scary Halloween decorations, DIY your way into the spook factor with this pumpkin. The teeth are sure to frighten your trick or treaters and look great on the front porch before Halloween, too.
2. Glam Wall Halloween Paper Decorations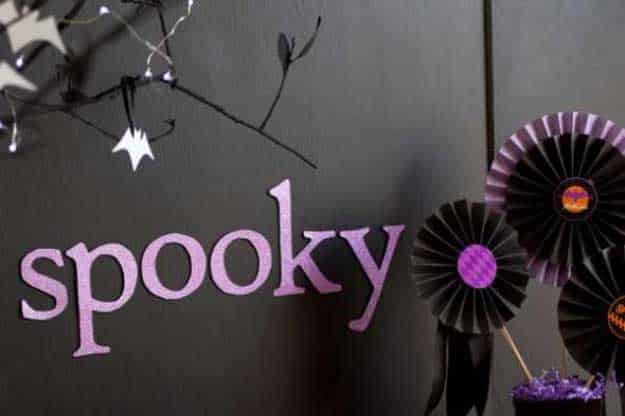 Make some of these spooky DIY paper crafts to decorate for your Halloween party. Easy paper decor that you can make without spending too much money, these wall hangings are way cuter than the ones you find in stores.
3. Cute Ghost Milk Jug Halloween Decor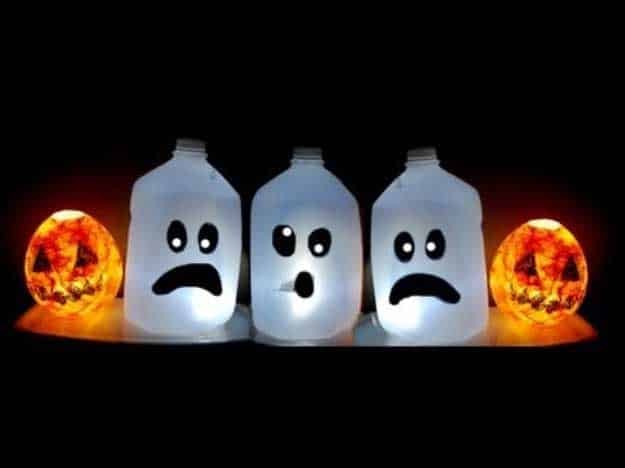 Upcycle your old milk jugs into these creepy, scary ghosts. Make scary faces or smiles, that is up to you. Add a collection of DIY ghosts to your front porch, patio or window for a spook house effect, the easy way. For last minute Halloween decorations, this is one of my favorite DIYs.
4. Monster Door Decoration for Halloween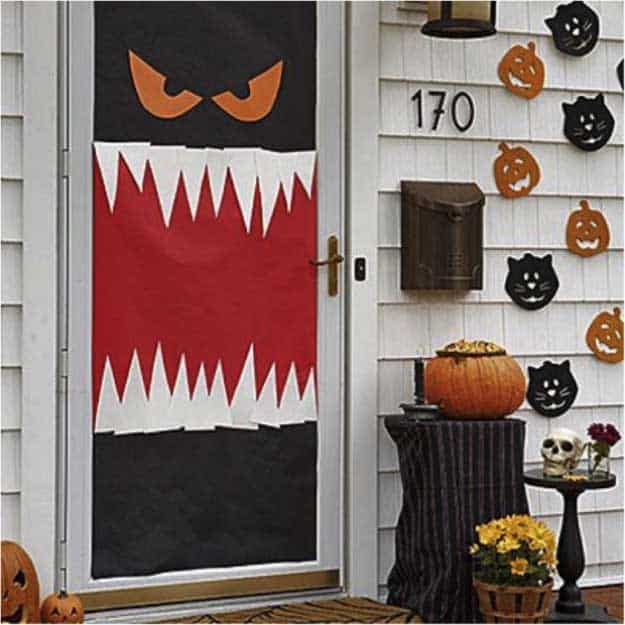 Do it yourself monster door decor. Pretty cool, right? I made this fun Halloween decor idea in less than an hour, too, and the kids loved helping me cut the paper and decorate the door. Trick or treating is much more fun when you have this monster at the door to greet all you visitors.
5. Itsy Bitsy Spider Wreath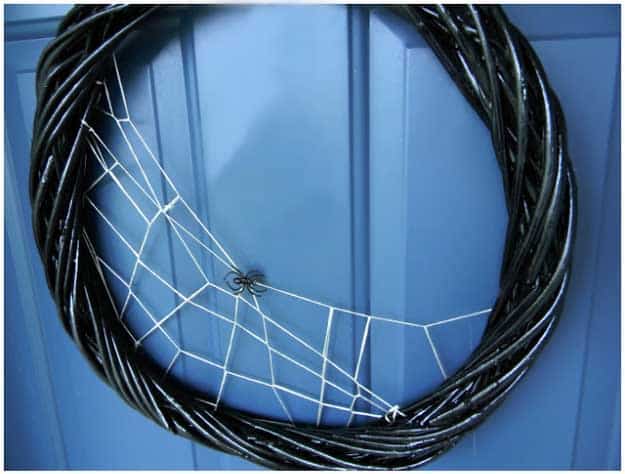 6. Easy Halloween Skull Centerpiece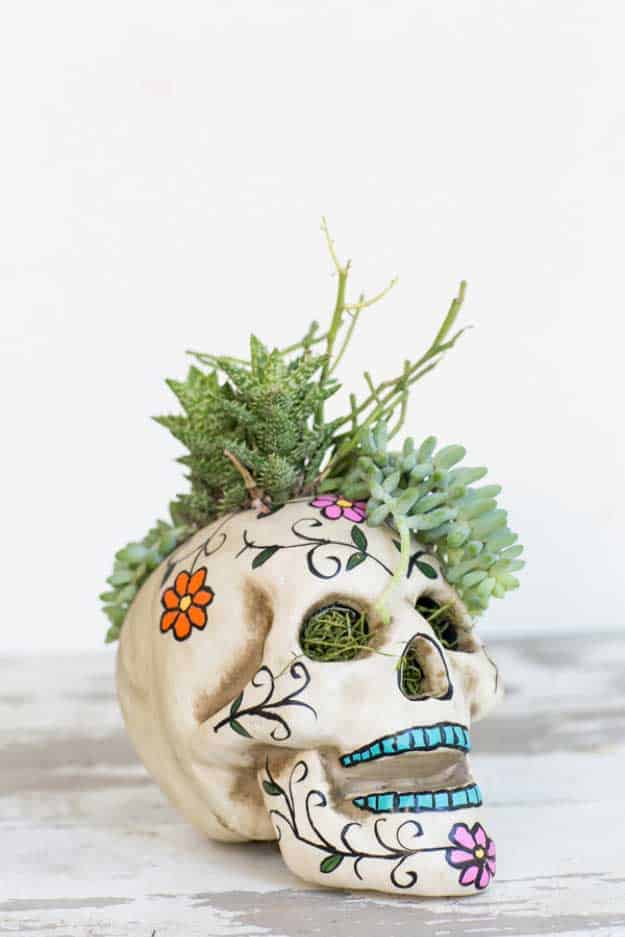 7. Spooky Holiday Peepers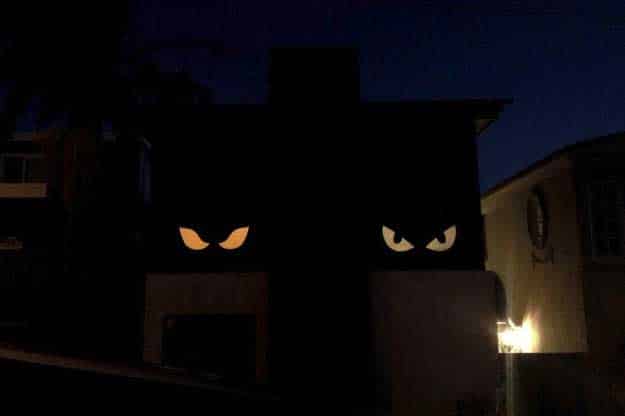 8. Flying Bats Halloween Decoration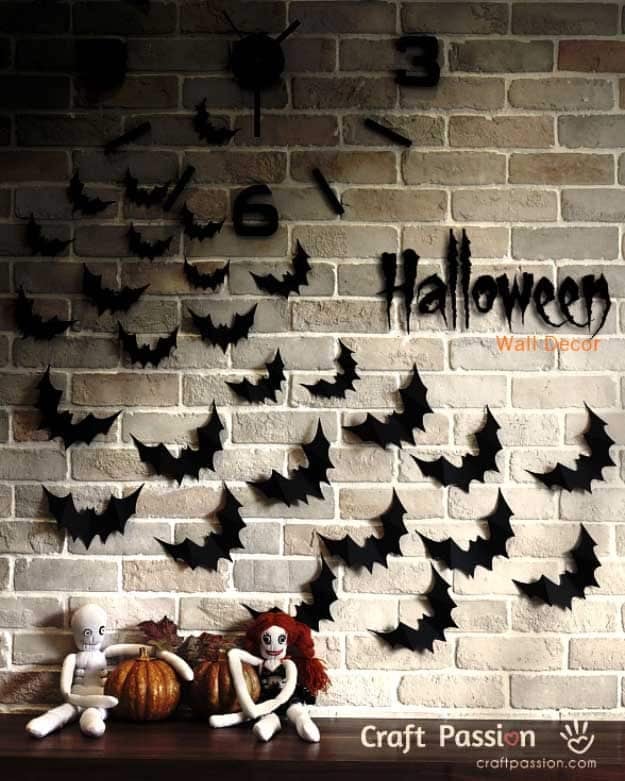 9. Spooky Glowing Eyes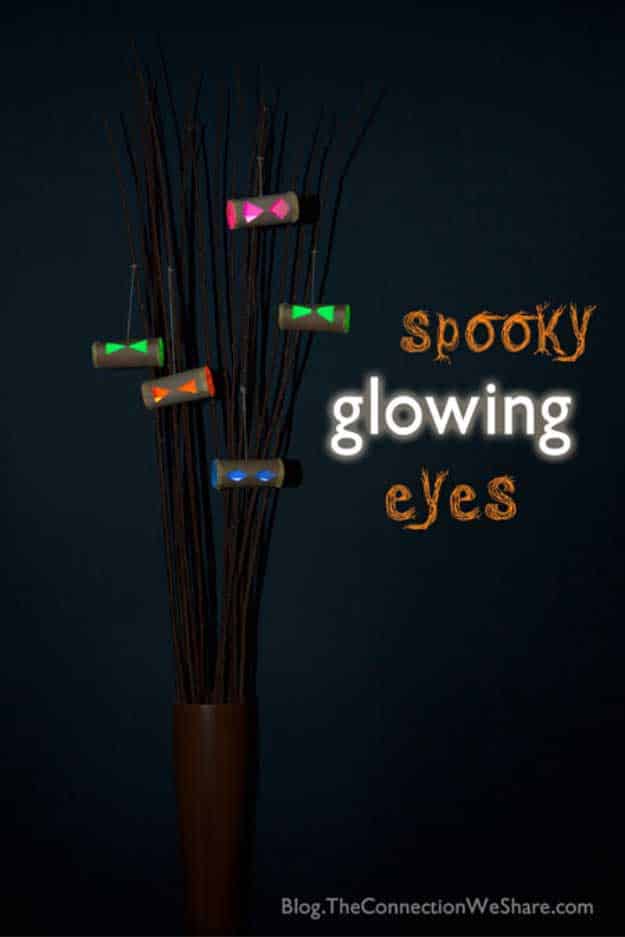 10. Bat Stir Sticks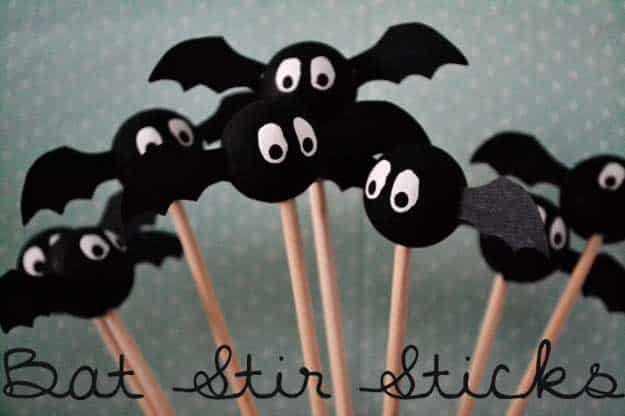 11. Black Cat Duct Tape Containers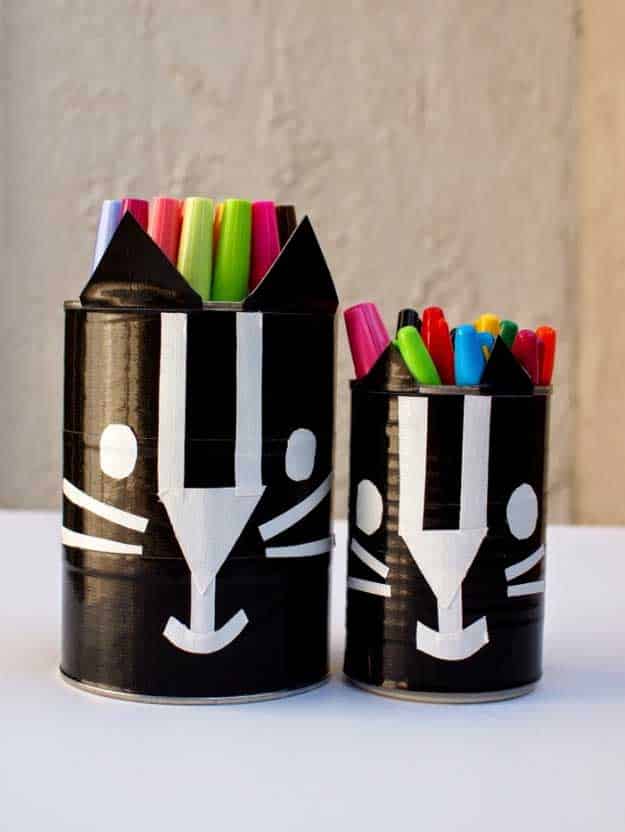 12. Balloon and Tassel Ghosts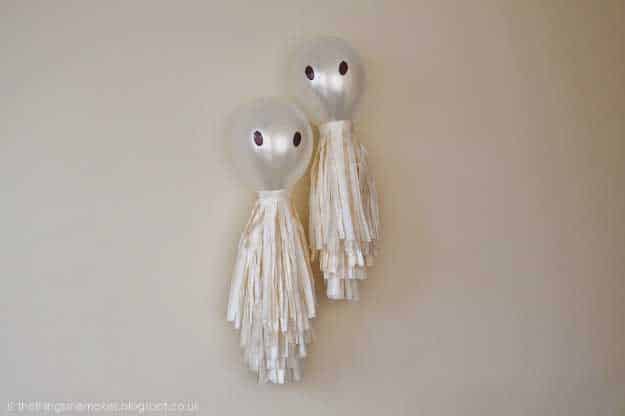 13.  Spooky Skeleton Hands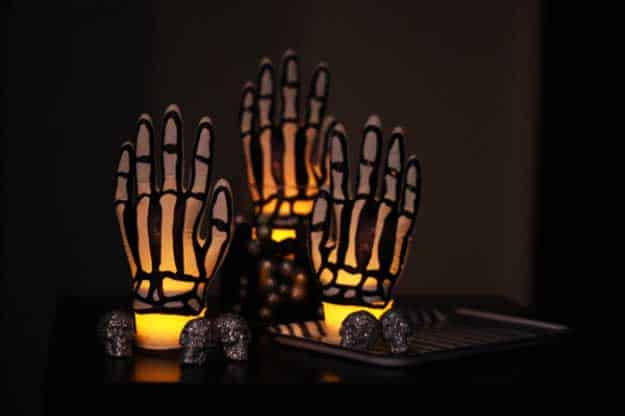 14. Packing Tape Ghosts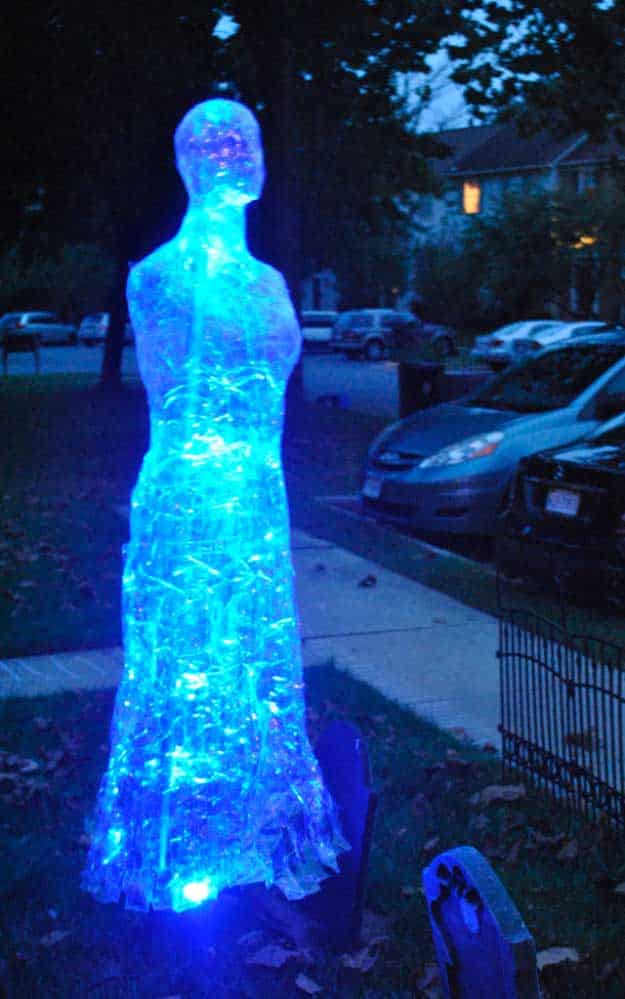 15. Floating Spirit Lights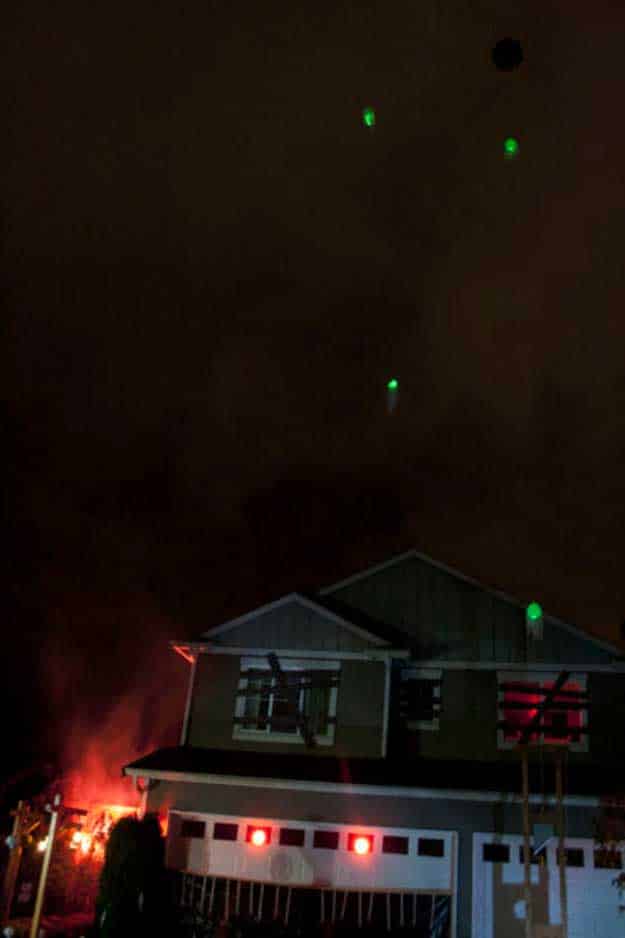 16. Halloween Wood Pumpkins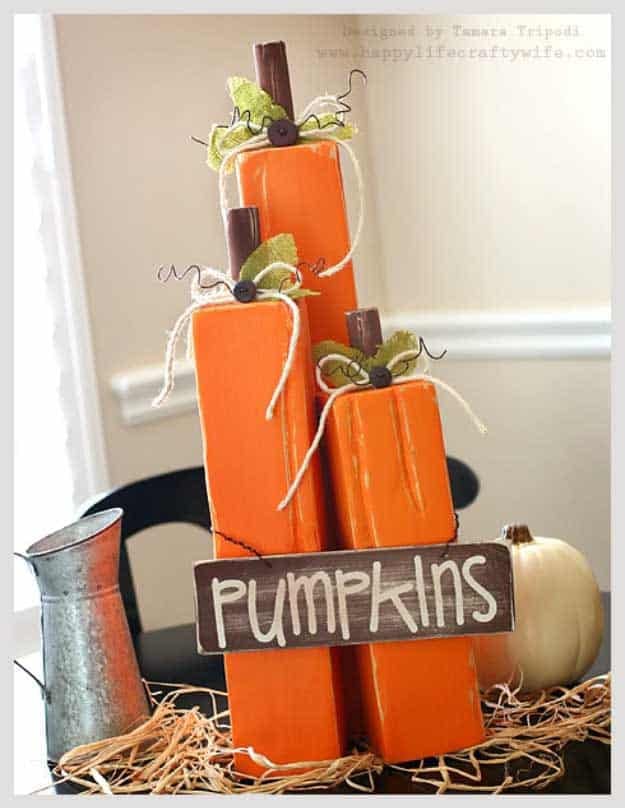 17. Vintage Style Folk Art Black Cat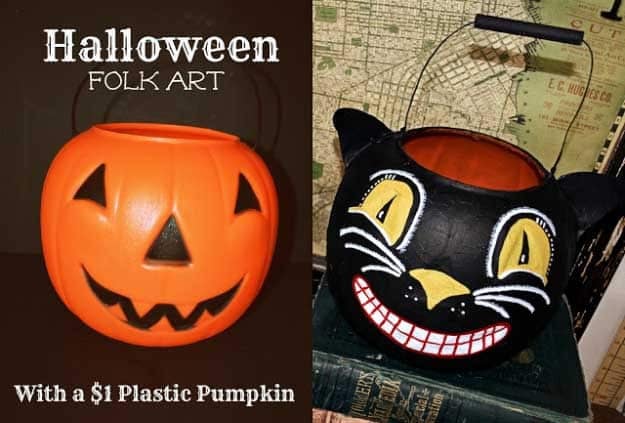 18. Halloween Door Hanger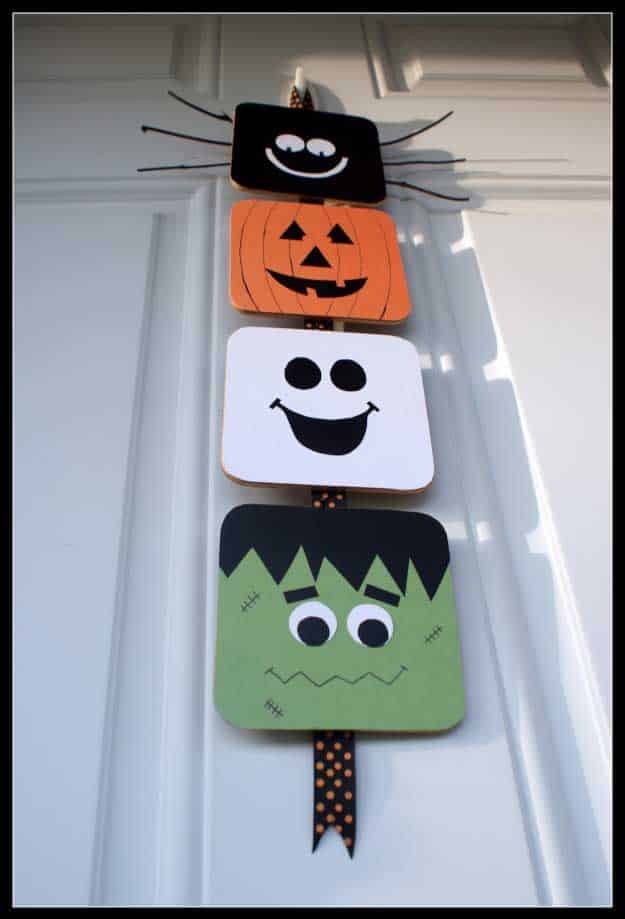 19. DIY Mason Jar Patio Lights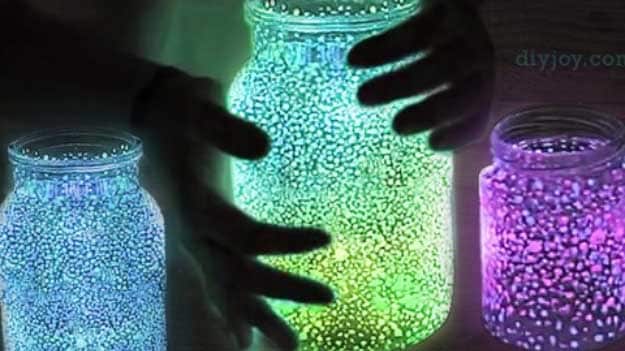 20. Halloween DIY Printed Candles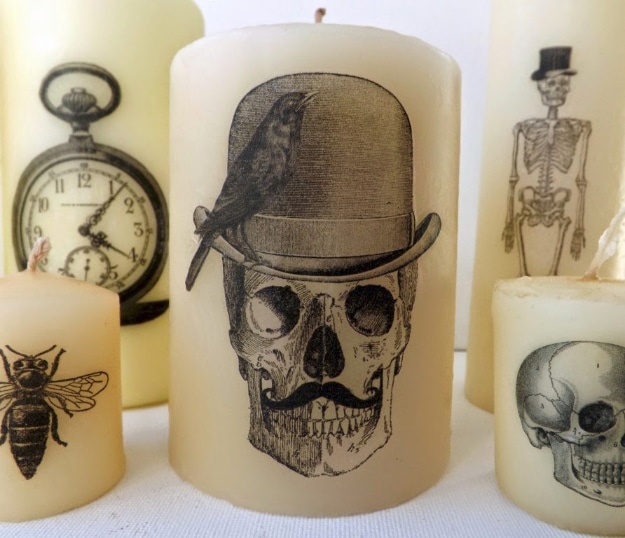 21. DIY Tin Can Luminaries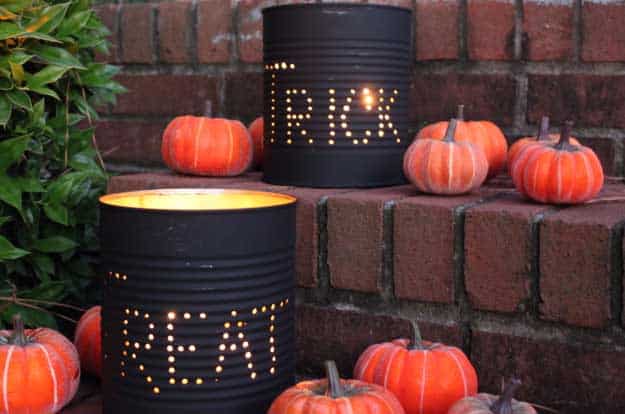 22. Pumpkin Family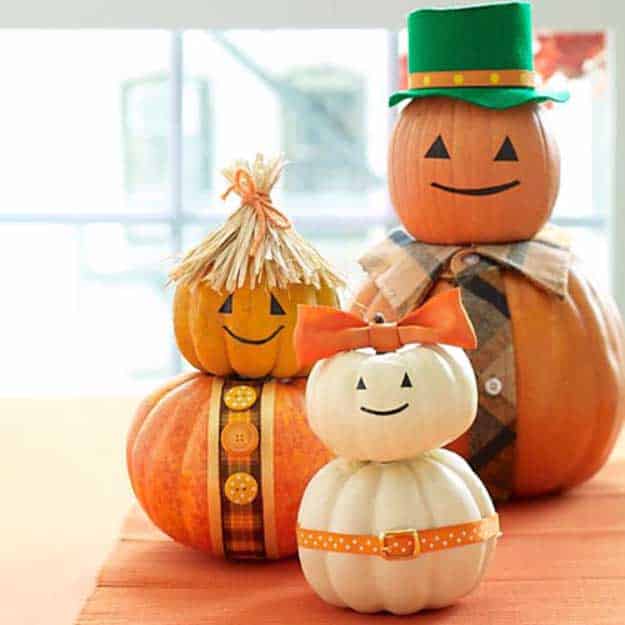 23. Scary Yard Tombstones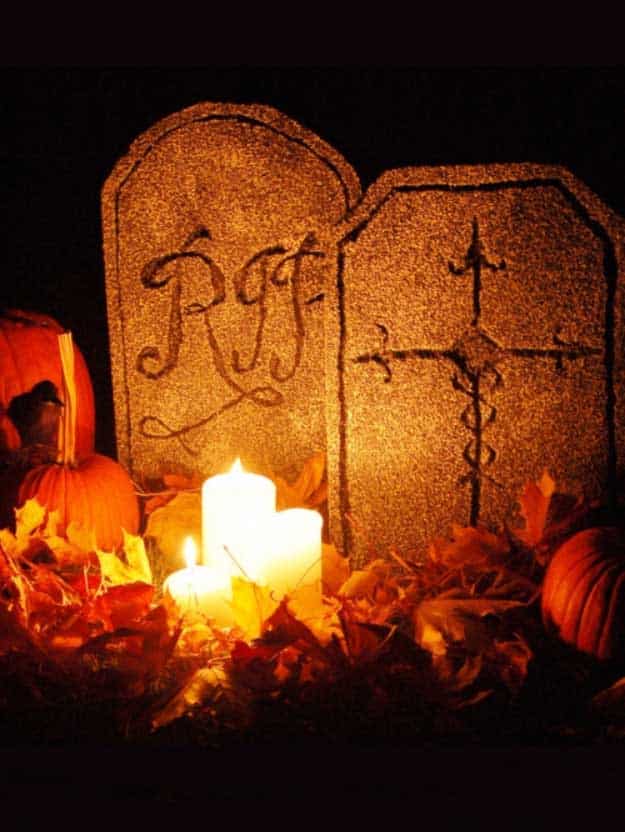 24. Halloween Candies Centerpiece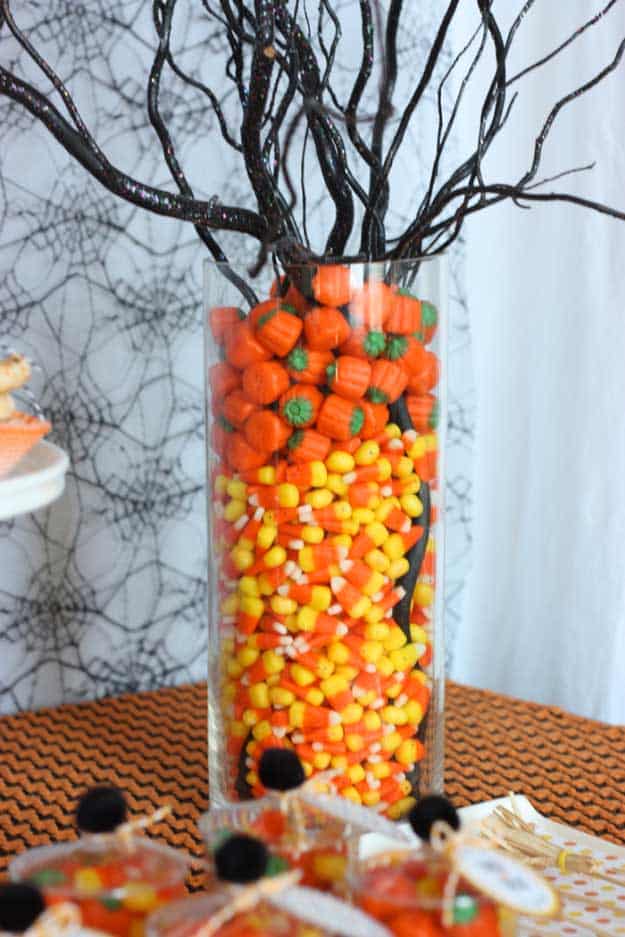 25. Glow in The Dark Pumpkins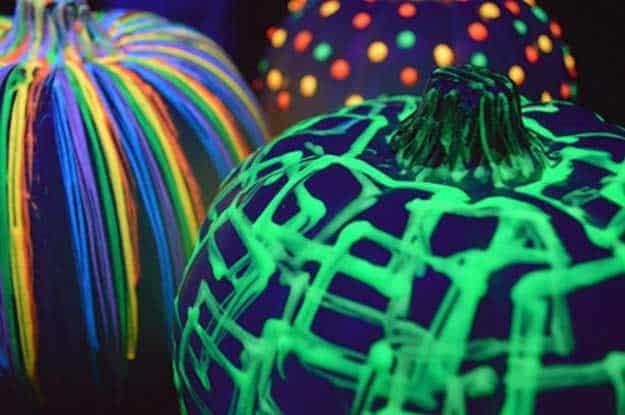 26.Black Cat Pumpkins