Looking for DIY gift ideas for the person who has everything? What better way to show that person you care than to make a homemade gift that shows how much thought and effort you put into it? From picture frames and wall art to one of a kind serving trays to knock offs of designer accessories, we complied a list of DIYs that has a little something for everyone.  Whether you are looking for something for him or her, Mom or Dad, birthday, housewarming or an awesome Christmas gift idea that is sure to impress, we have lots of ideas for you!
If you don't see what you want here, or just want to see more awesome DIY gift ideas, check out our original list of awesome homemade gifts, 27  Expensive Looking Inexpensive DIY Gifts
Looking for a DIY gift for someone in particular? Be sure to check out The Ultimate DIY Christmas Gifts list which includes:
DIY Present Ideas for Men
Awesome DIY Gift Ideas Mom and Dad Will Love
41 Fun DIY Gifts to Make For Kids
31 Best DIY Gift Ideas for Her
DIY Stocking Stuffers
1. Picture Frame Tray
I love using trays like this in my house, I put one in the entryway to lay sunglasses, and keys in, also in my bedroom to organize jewelry and on just about any tabletop to give a resting place for decorative items like these candles in the dining room. I find my old picture frames at garage sales and thrift stores for very little money which makes this project REALLY budget-friendly. I just used Gorilla glue to fasten on a piece of wood to the back and you have an instant catch-all tray. You can also use an existing mirror and set everything on top of it, the decorative reflection of this is stunning and makes everything you put on it look fantastic.
2. Stamped Napkins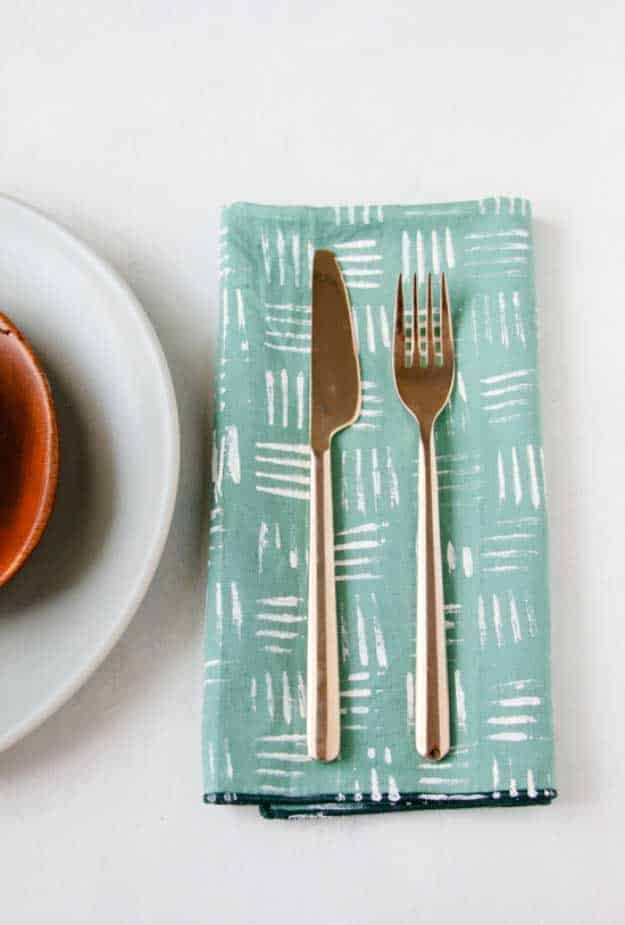 I really do not like to throw anything away, so I had some old napkins that had really seen better days and I threw them in a bucket full of dye, which covered most of the stains. The dye bath got rid of most of the stains, but they still needed a bit of help so I rounded up the kids gave each one of them a fork and a dipping tray of silver non-toxic paint and let them take the lead. This DIY craft stamped napkin idea is really fun to do with the kids and they did a fantastic job. The kids set the table that night for their Dad and he thought we had been out spending money, we kept it going until we were all cracking up too much to hide our little secret, a secret that was a joy to his heart when we finally told him.
3. Shell Ring Dish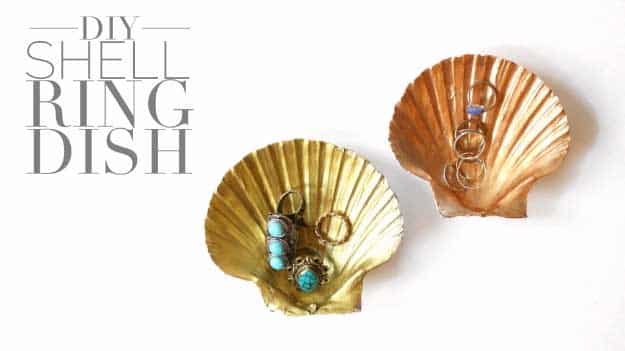 I needed to separate my Daughter's jewelry and we saw these shell tray ideas at Michael's craft store. We purchased a pack of shells and some metallic Martha Stewart craft paint and a small pack of dollar brushes. We painted them and arranged them all over her dressing table, they looked adorable and it was so easy. We did a few extra to give as gifts if we are ever in a pinch. We can't stop winning when we adhere to the principles of using our own creativity and intuition in these awesome DIY pursuits.
4. Colorful Home Grown Crystals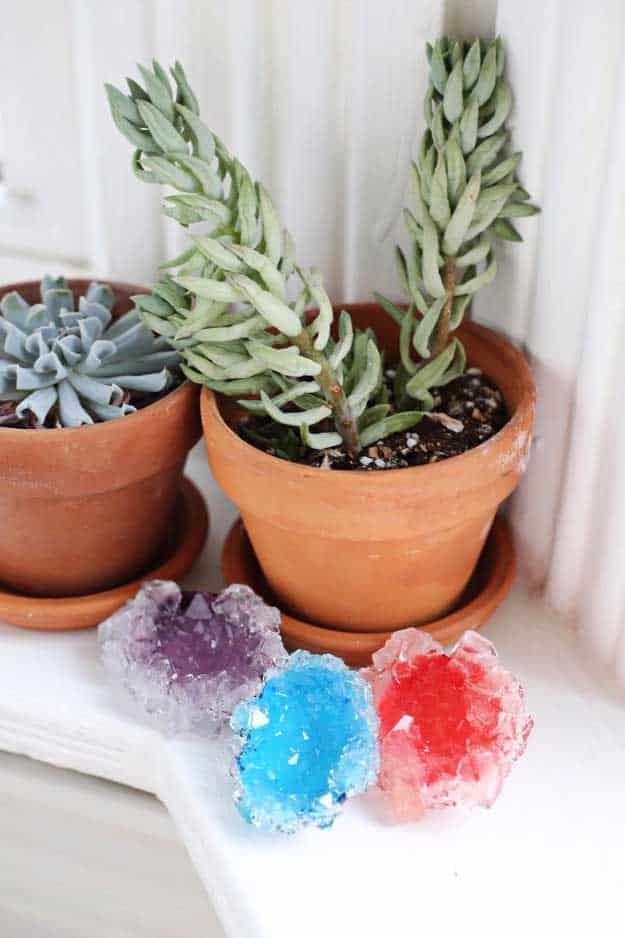 Love these DIYs? Follow us on Pinterest for more craft ideas
Have you ever tried to grow your own crystals? I guarantee you will be amazed at how this works, it's a fun way to bring the kids into the exciting world of science and let them feel the sheer unbridled energy of creation. These homemade crystals take DIY projects to a whole different dimension. We used eggshells, but you can grow them on anything. keys or jewelry, napkin rings anything you want to add the wow factor too. The magic ingredient is the alum, the crystalline kind works best. Then submerge in your colored water, you are going to get a call from NASA when this is all over. Your kids are really going to love it, take the crystal plunge and give this a go.
5. Leather Painted Coasters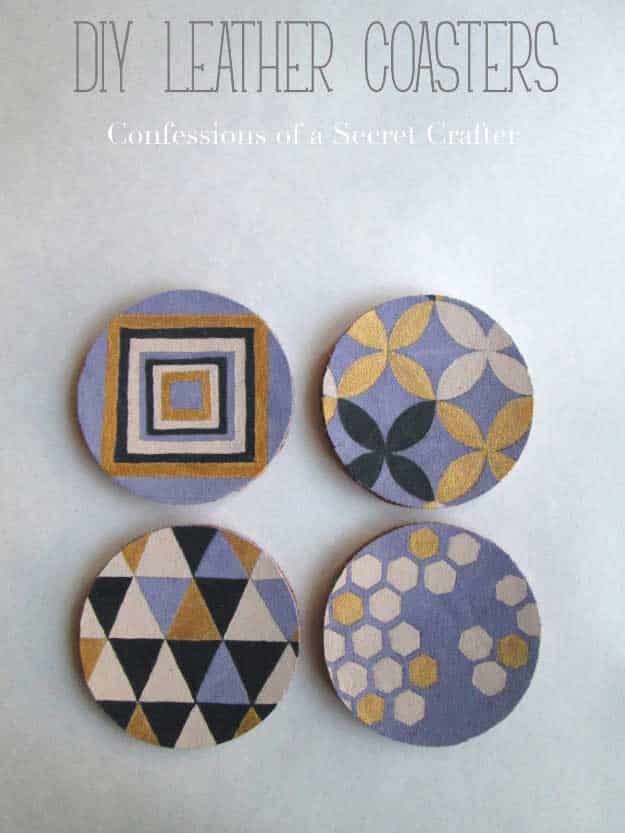 I love making leather clothing, so I was so excited to find this DIY leather coaster idea. I have so much scrap leather I thought it would be an excellent idea for Christmas gifts and it wouldn't cost me a thing. I had some craft paint and Decopodge so I made my patterns and glazed the tops. Coasters need a bit of cork on the back which fastens on easily with Elmer's glue. I also made a few mouse pads for my family and wrote their initials with a paint pen, they looked fantastic.