Looking for some easy ways to decorate and update your home? If you have not tried making things with tension rods, you have to see these cool and easy DIY ideas. Crafty and practical, too!
1. Window Herb Garden Ikea Hack With Tension Rods
IKEA Hack Alert! Use a tension rod and some S hooks to create a hanging herb garden in any window frame. For this hack, you won't even need a drill. Get the full how-to from Jillm.
2. Organize Cleaning Supplies Under The Sink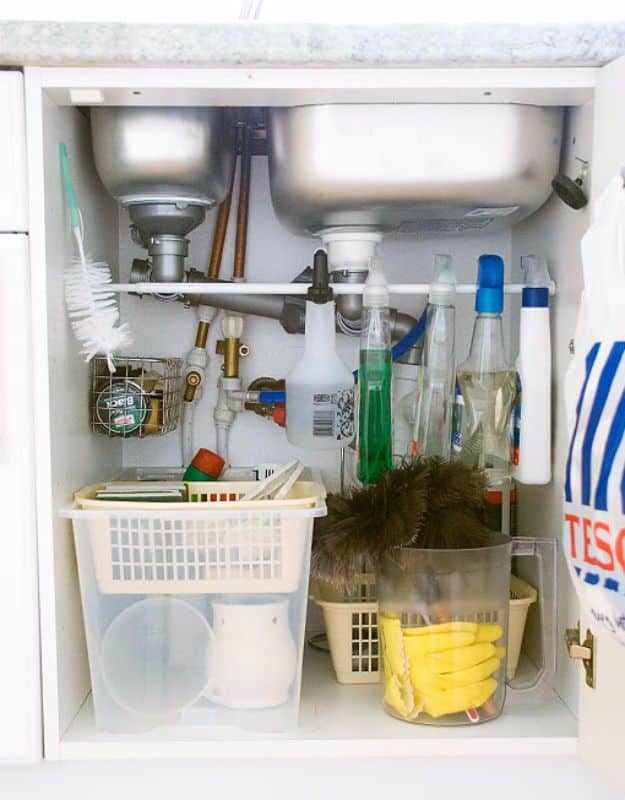 Who knew that just by simply hanging a simple tension rod under the sink can practically solve the mess? It shouldn't be hard to stay organised if the system makes sense and meets your needs correctly. And I must these tension rods are perfect for the job.
3. Tension Rods Inside A Cabinet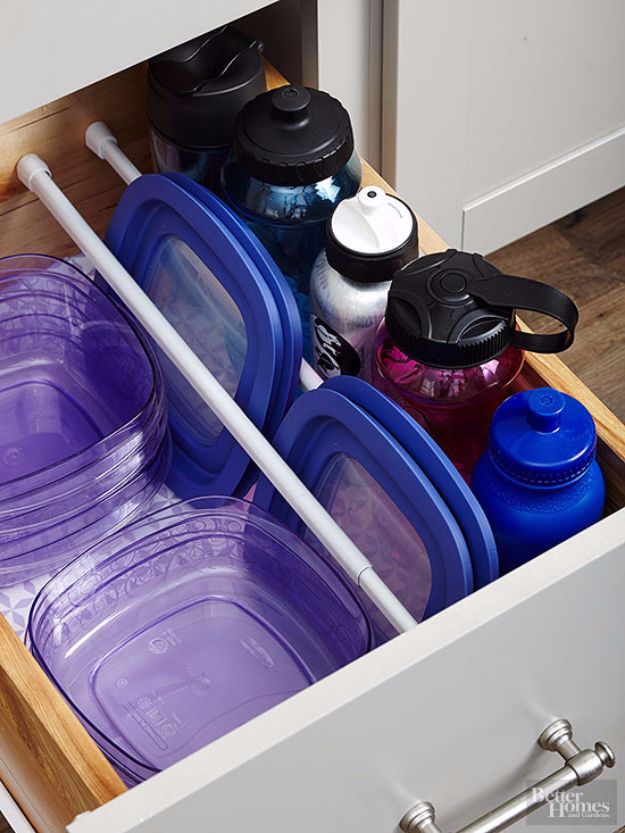 Keep plastic food-container lids, baking sheets, or serving trays upright and organized with a simple solution that is the tension rod inside the cabinet. It's quite the nifty solution to all that cabinet mess of an organization.
4. Small Bathroom Jewelry Storage With Tension Rods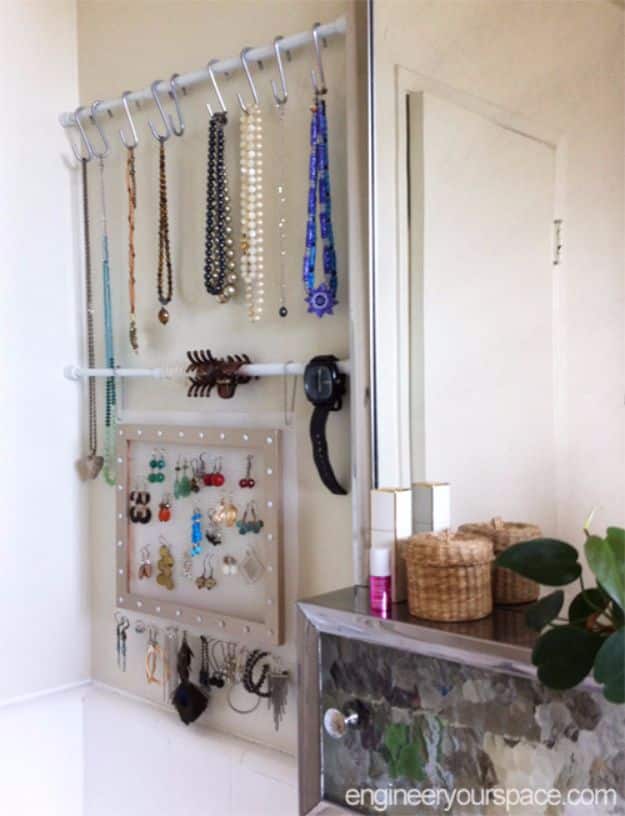 Keep those tension rods for good use not just in the kitchen but also to organize your jewelries. All you have to do is to install them with the S hooks and you can hang your favorite necklaces and bracelets from the top rod.
5. Stack Kitchenware Vertically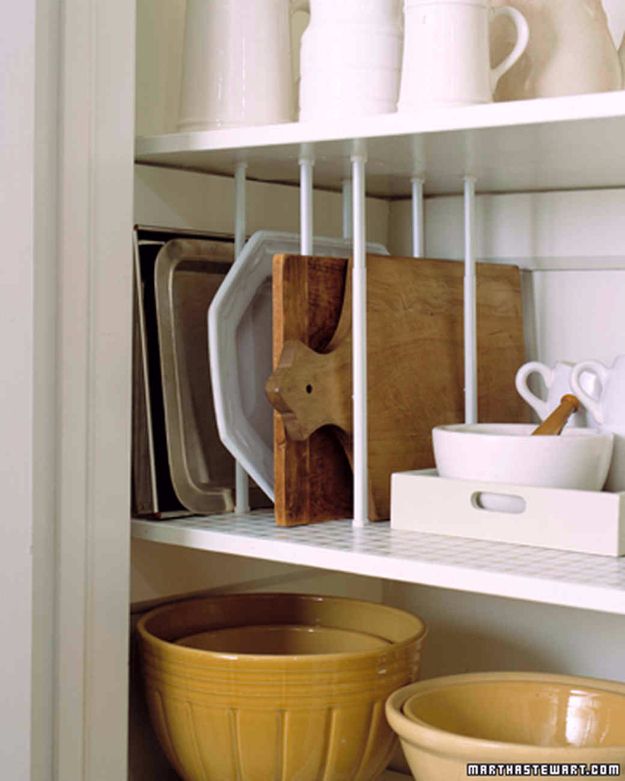 Stack Kitchenware Vertically with the use of the ever-helpful tension rods. Look at how neatly the kitchenware is stacked up. This is something that I really need right now in my kitchen since mine is looking like a hot mess.