Getting married soon or know someone who is? The dress, the cake, the flowers, the honeymoon, all of that is figured out and perfect. What about your guests, though? We often leave things like special favors as an afterthought to be figured out at the last minute, but the truth is, this is what will be left as a reminder of your big day. That and the photos, of course. Make sure you leave a lasting impression with friends and family who come to share your wedding day. With these crafty ideas, you are sure to find something awesome to make for favors. Perfect for brides on a budget, these ideas are cheap but thoughtful. Check out these 31 super DIY wedding favors you can start making this weekend.
Let's face it, planning a wedding is just ridiculously expensive, every way around. You can shortcut a bit with DIY wedding decor and homemade invitations, but still, it all adds up. Then, once you have your whole ceremoney planned, you realize you want to give the guests something memorable from your special occasion. Where on earth will you find the money for this special wedding favor you need for tens or even hundreds of friends and family? Well, we say make these DIY wedding favors instead of even thinking about buying anything premade. Sure, it is easy to pick up a box of something, but will anyone remember where it came from, if they even bother to keep it? Probably not. Giving a thoughtful handmade wedding favor adds just the special touch people appreciate and remember. After they have come to share your special day with you, your guests deserve something above the ordinary. You can save money making these cool wedding favor ideas, too.
DIY Wedding Favors
1. DIY Mini Wine Bottle Favors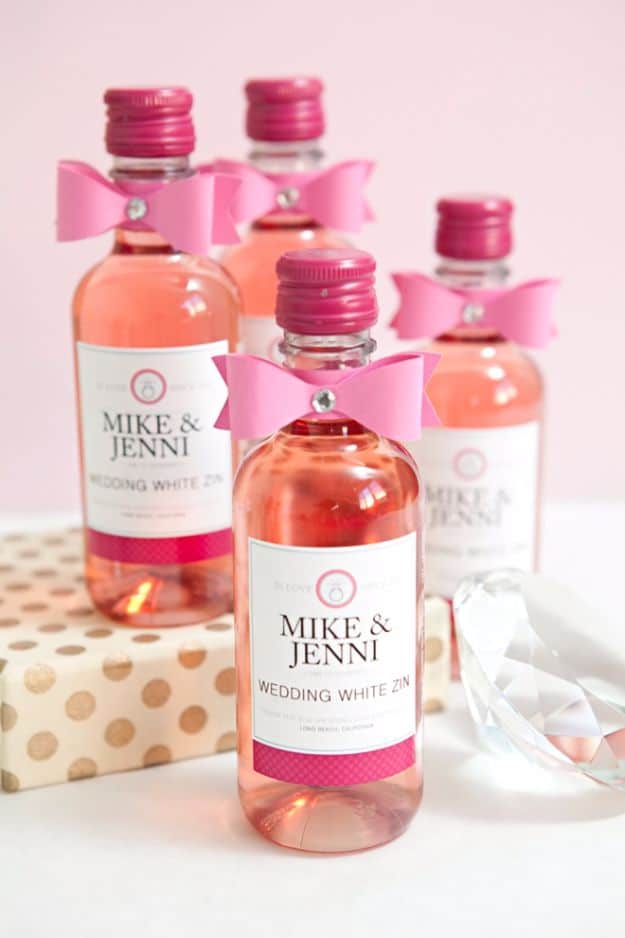 How cute are these personalized baby wine bottles as a wedding favor idea? Add your names to the darling little bottles to give a personalized gift to all of your special wedding guests. Inexpensive but far from cheap looking, this is one of our top picks when it comes to things to give to your wedding guests. Simply print out the labels on your home printer and make these for your people.
2. DIY Knotted Fabric Wrapped Favor Boxes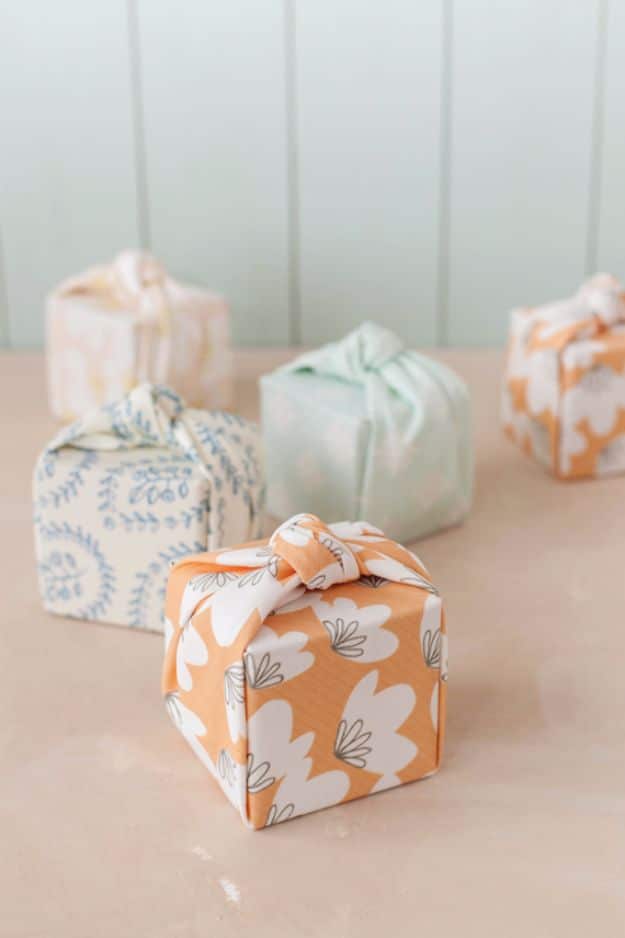 3. DIY Love In Bloom Succulent Wedding Favors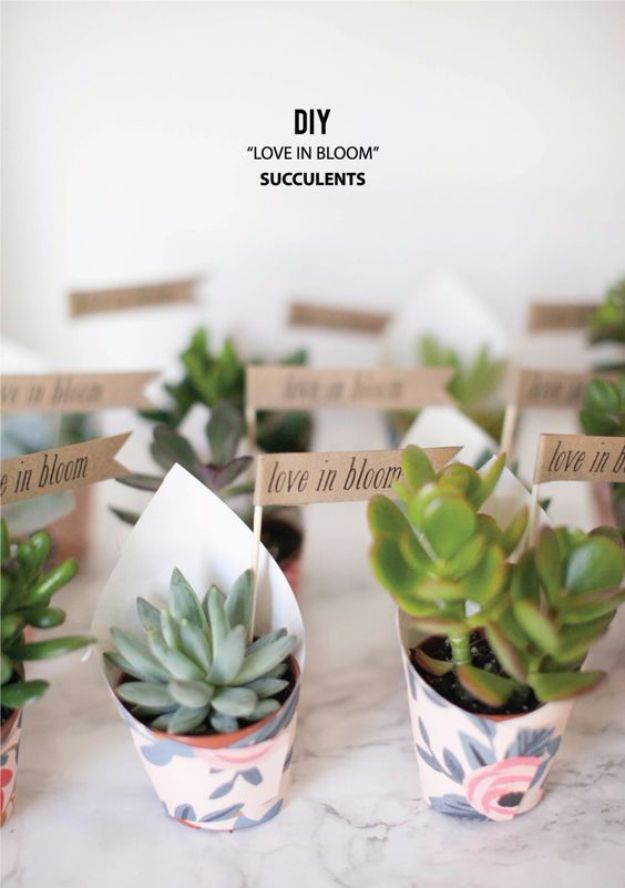 4. DIY Mason Jar Cake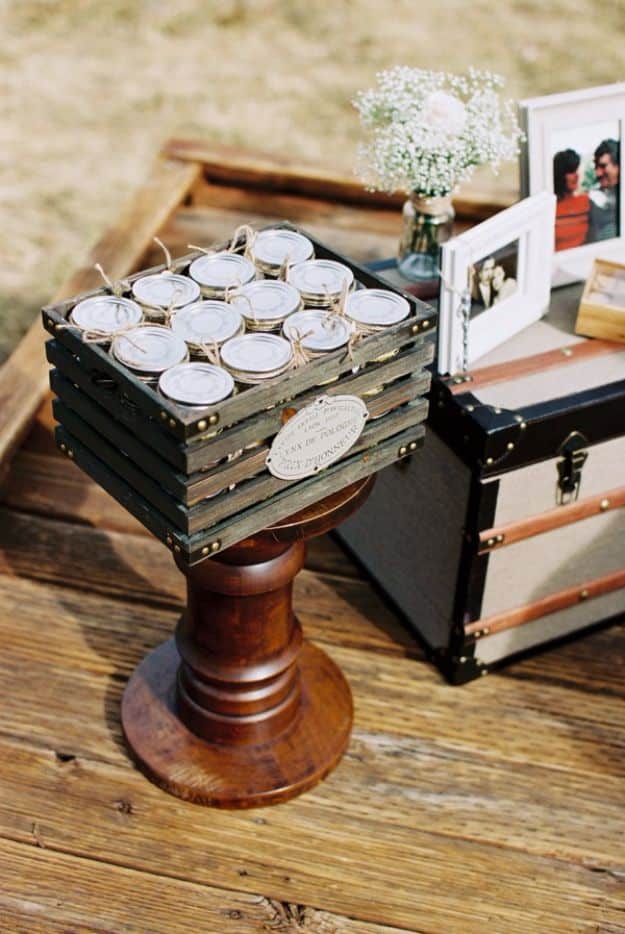 5. Honey Test Tube Favors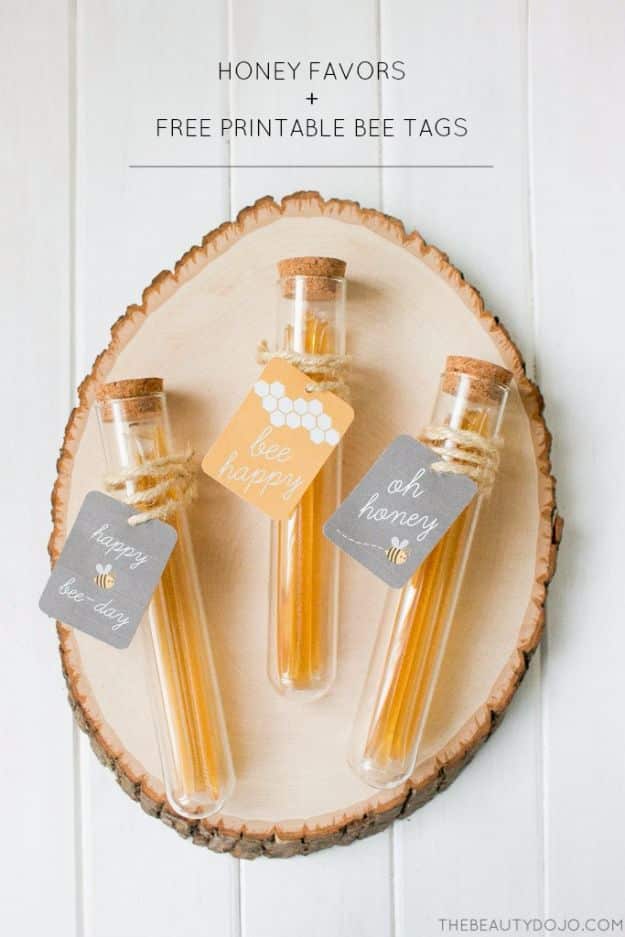 6. DIY Homemade Lavender Rosemary Candles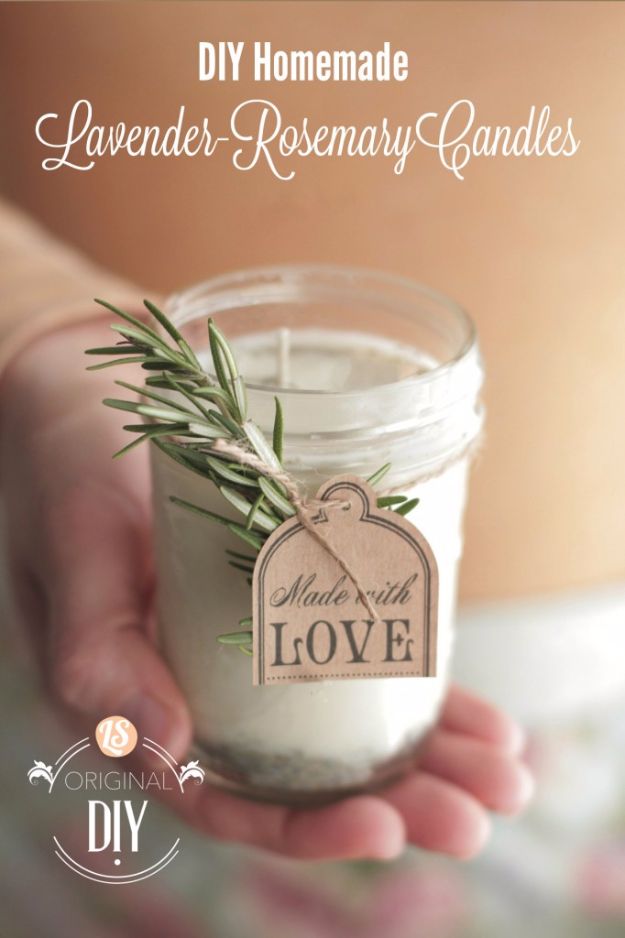 7. DIY Hot Cocoa Favors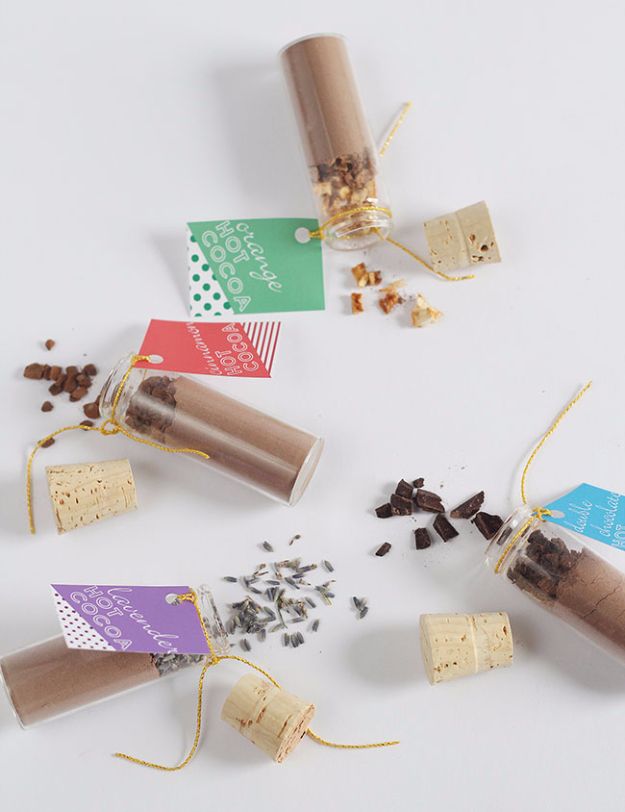 8. Plantable Paper Hearts Favors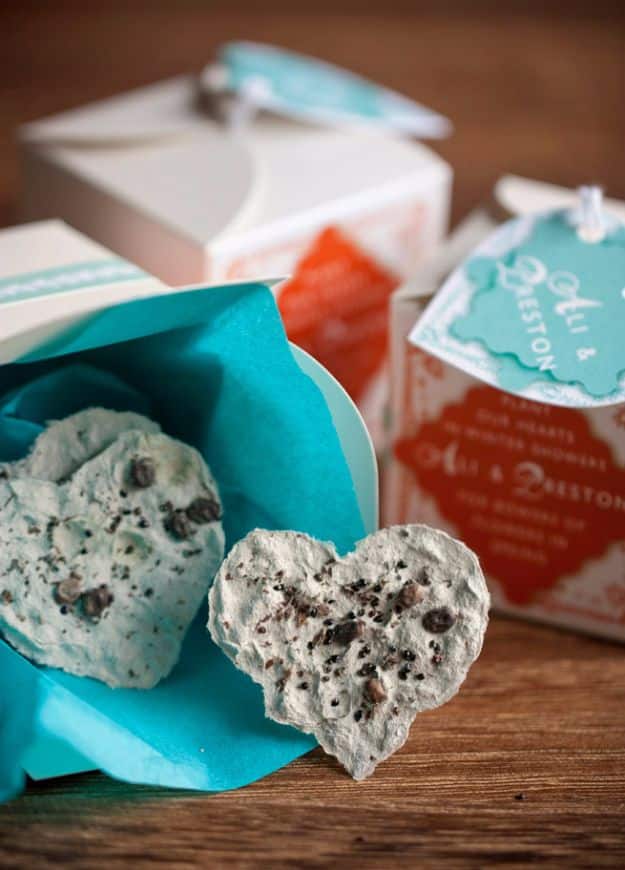 9. DIY Candy Jars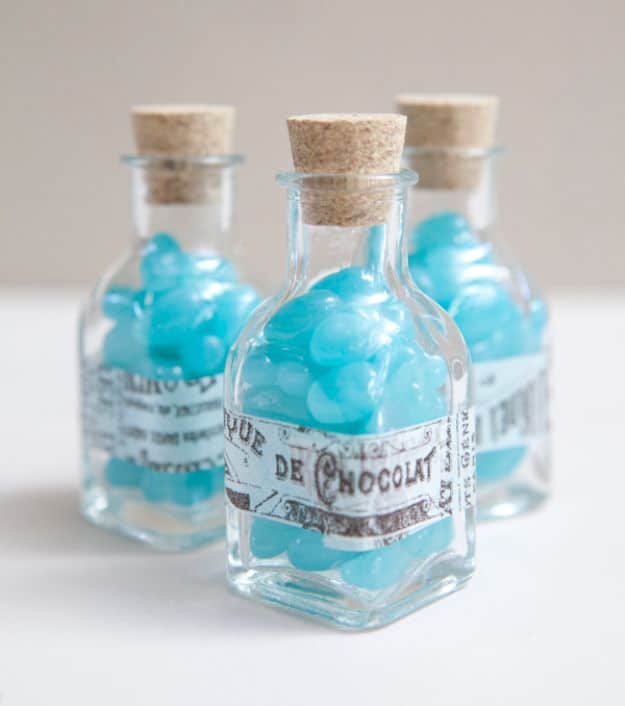 10. Lemon Loaf