Do you love brussel sprouts? Maybe you think you don't like them but have not yet tried these mouth watering versions. Whether you are a die hard brussel sprouts fan or just considering trying some new veggie dishes for dinner, you are sure to love these fabulous creations from some of our favorite DIY food bloggers. Check out the step by step tutorials and learn how to make these impressive brussel sprouts ideas today.
1. Fall Shredded Brussels Sprouts Salad
This salad is truly sensational! Finely shredded raw brussels sprouts lend a deep crunch to this filling salad that's full of dried cranberries, crumbled gorgonzola cheese, chopped pecans, fried shallots, and fresh pears – drizzled in a 30 second Maple Balsamic Vinaigrette. It doesn't get any better than this!
2. Risotto With Bacon And Brussels Sprouts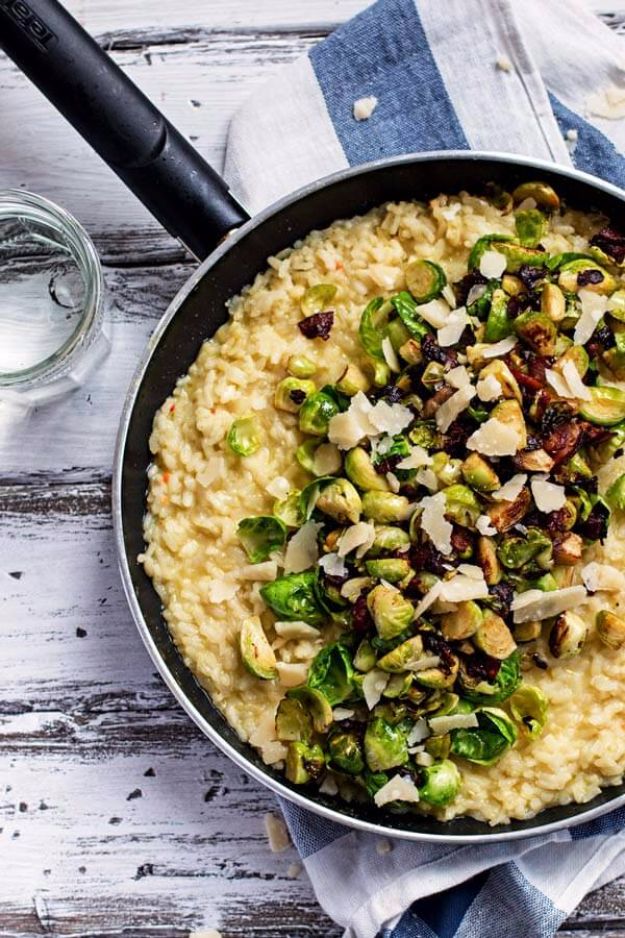 Bacon does make everything better. And the risotto looks so good too. Cozy up with this delicious Risotto with Bacon and Brussels Sprouts this weekend and experience the ultimate comfort food. Brussels and bacon go so well together, of course, so they seem like the perfect risotto addition. Got to try this one!
3. Citrus Caramelized Brussels Sprouts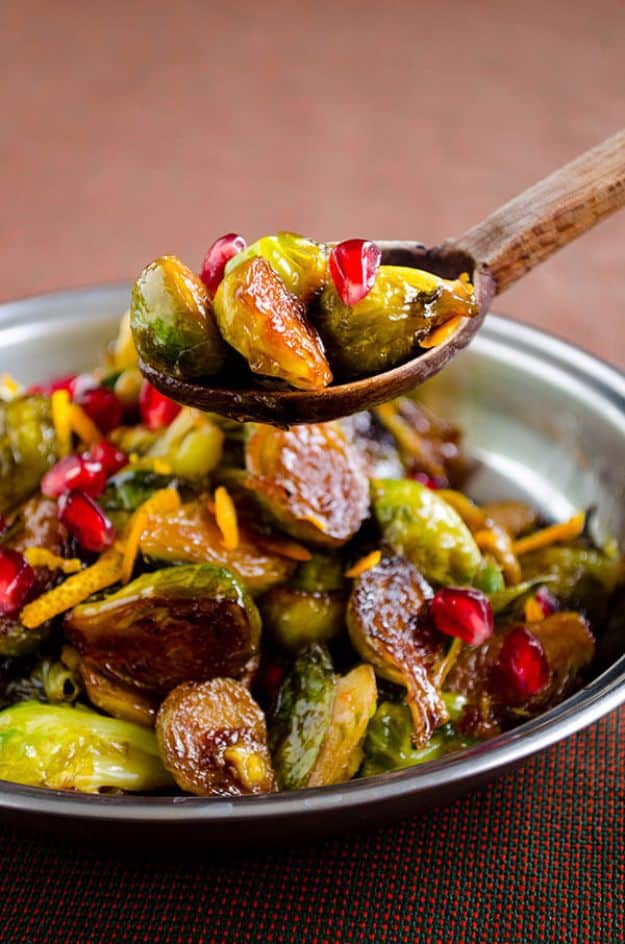 Citrus flavored brussels sprouts side dish that is sure to be the next family favorite!  If you love tangy salads, you can use lots of citrus fruit and try this Citrus Caramelized Brussels Sprouts with lots of pomegranates or Tangy Brussels Sprouts Salad.  I tell you, no one can resist this salad!
4. Bacon Wrapped Brussels Sprouts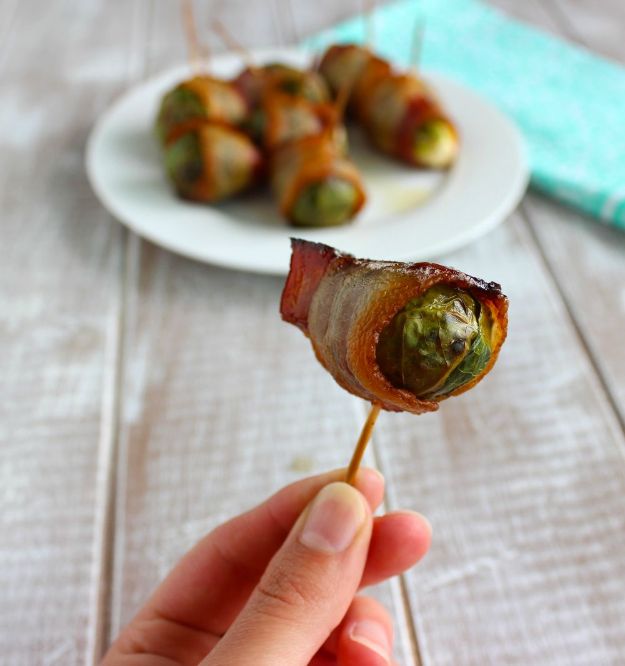 Need a healthy appetizer that you can make in no time? This simple bacon-wrapped Brussel sprout recipe makes the perfect appetizer for any party or family dinner. It's perfect for Paleo party trays or as a savory appetizer before dinner.
5. Parmesan Roasted Brussels Sprouts With Bacon

Easy recipe for Parmesan Roasted Brussels Sprouts With Bacon! The perfect gluten-free, vegetable side dish for your dinner table. Brussels Sprouts are super easy to prepare, cut off the brown ends and then just cut them in half if they are large. Toss in olive oil, and Parmesan and roast for 20-25 minutes. So simple!
6. Shaved Brussels Sprout Salad With Apples And Walnuts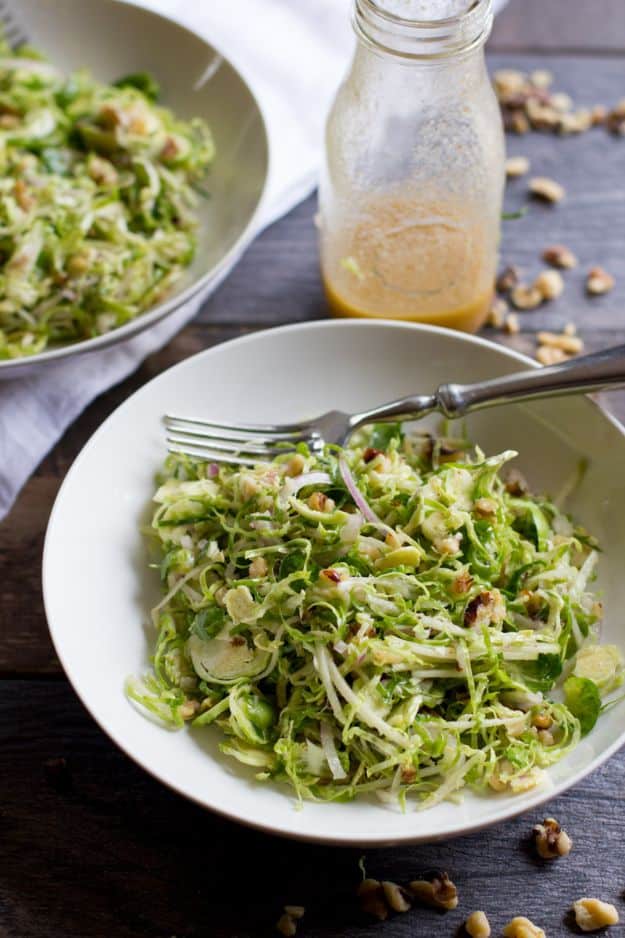 Raw brussels sprouts can stand up to the boldest and most assertive of flavors. This vegan Shaved Brussels Sprout Salad with Apples and Walnuts is packed full of healthy, in-season flavor—perfect for the cool weather months!
7. Honey Balsamic Roasted Brussels Sprouts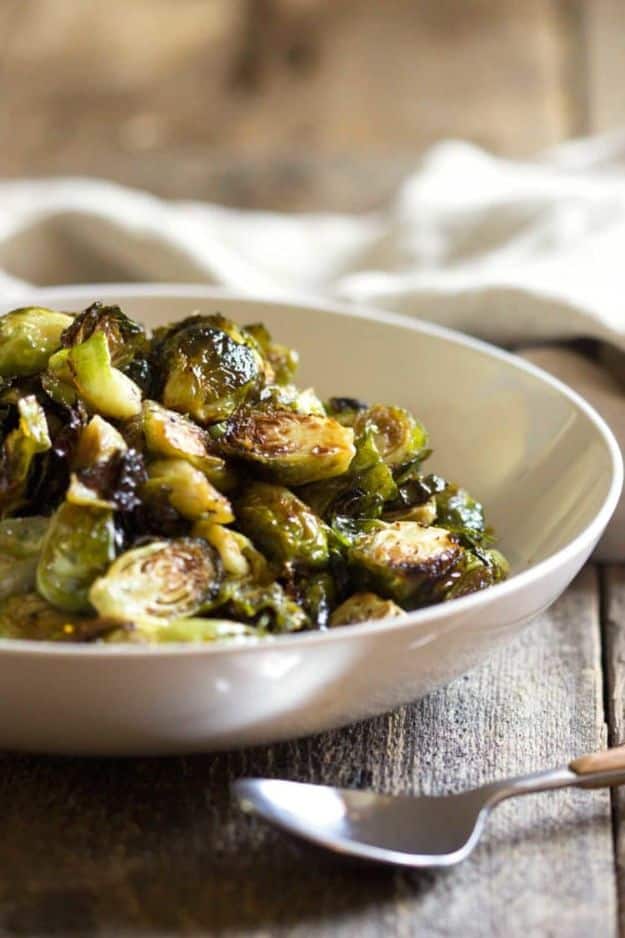 Crispy & flavorful oven roasted brussels sprouts baked in the most amazing honey balsamic glaze. These Honey Balsamic Roasted Brussels Sprouts are not only beyond easy to prepare but are guaranteed to become your new healthy addiction.
8. Brussels Sprout Pasta with Lemon Cream Sauce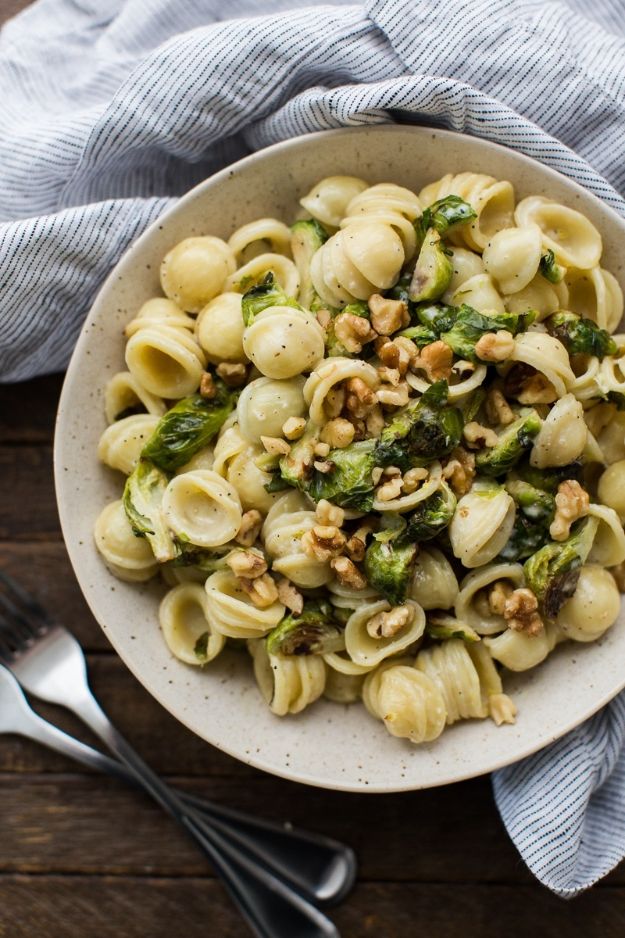 Crispy baked Brussels sprouts tossed in a delicious white wine cream sauce bursting with flavor and tossed with fresh lemon and herbs. It's an easy pasta dish that highlights roasted Brussels sprouts, walnuts, and an easy cream sauce.
9. Creamy Dijon Brussels Sprouts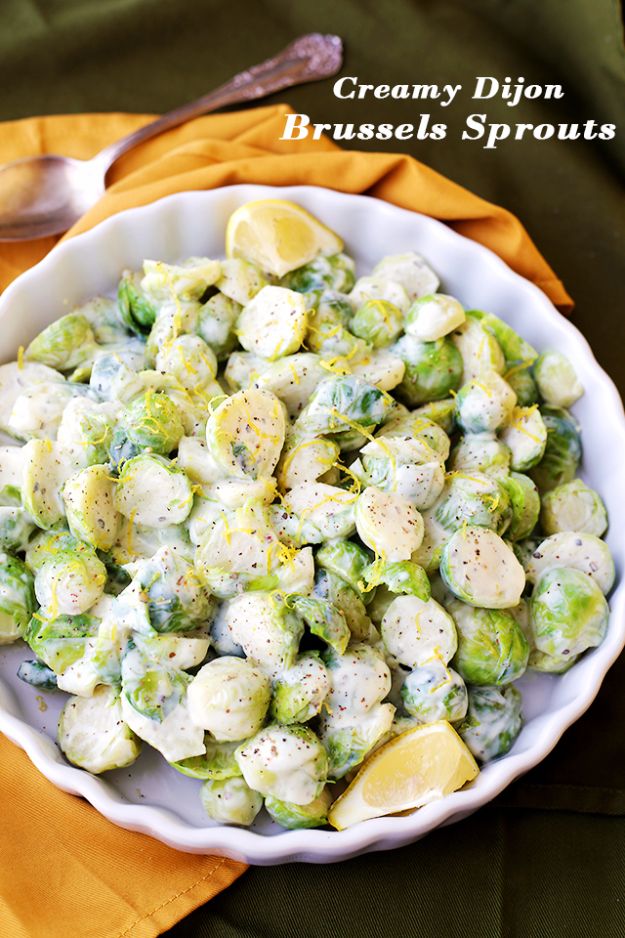 These flavorful Creamy Dijon Brussels Sprouts are simple but packed with flavor, sautéed until tender-crisp, and make a perfect healthy side dish. Quick, easy and delicious side dish perfect for Thanksgiving or weeknight meals. What a perfect side dish recipe!
10. Crispy Asian Brussels Sprouts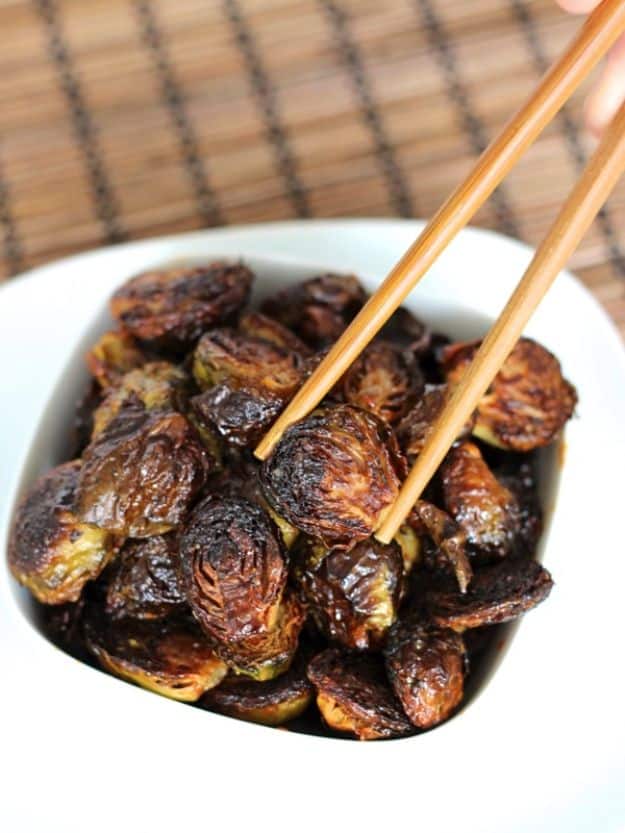 I made these last night for myself and let me tell you, this girl was very satisfied. I would highly recommend this to anyone who likes to have a good time with the greens. The flavor is just insanely delicious!
11. Mushroom and Brussels Sprouts Penne with Crispy Fried Shallots
12. Lemon And Garlic Roasted Brussels Sprouts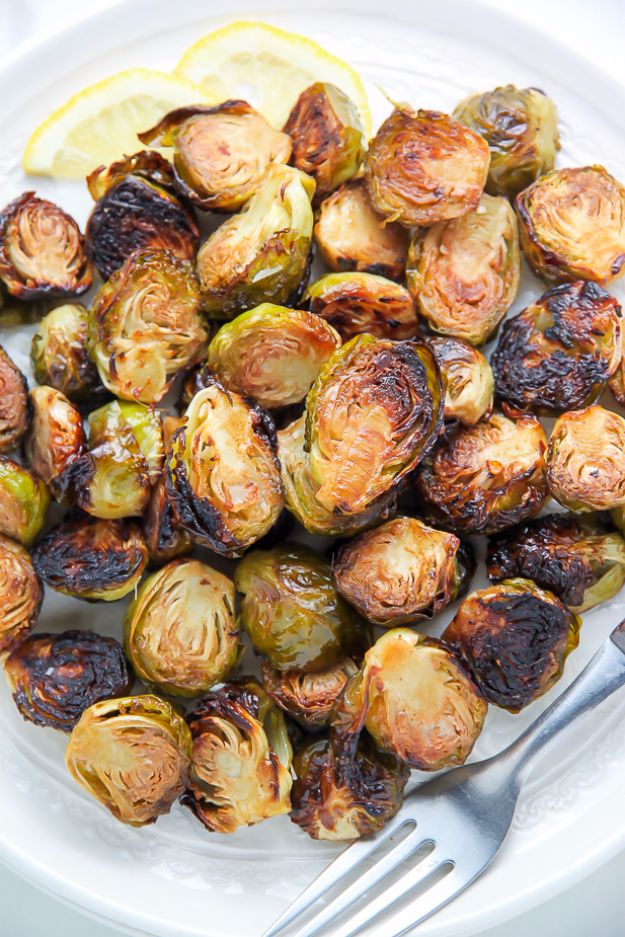 13. Roasted Sweet Potatoes and Brussels Sprouts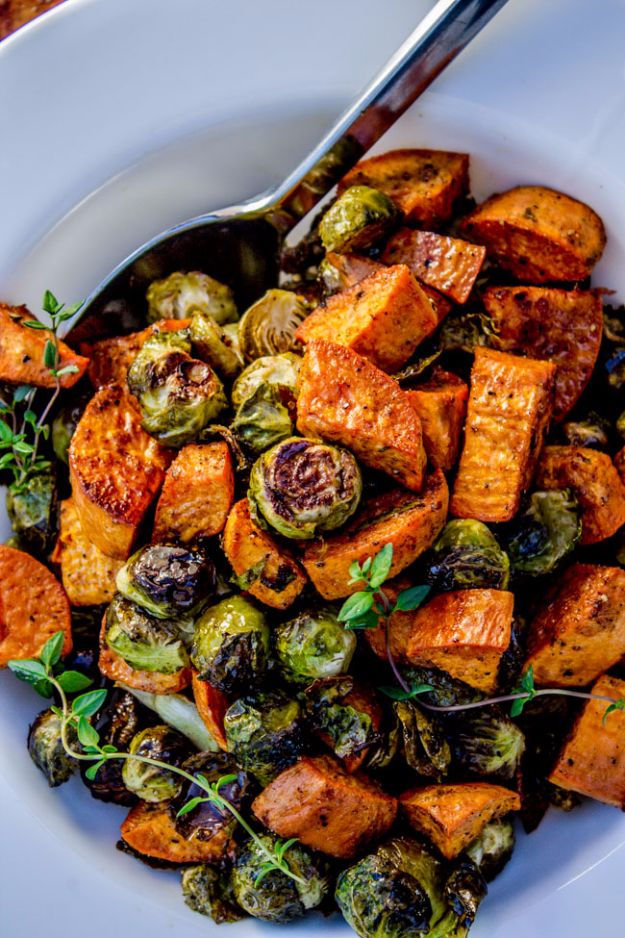 14. Brussels Sprouts Pizza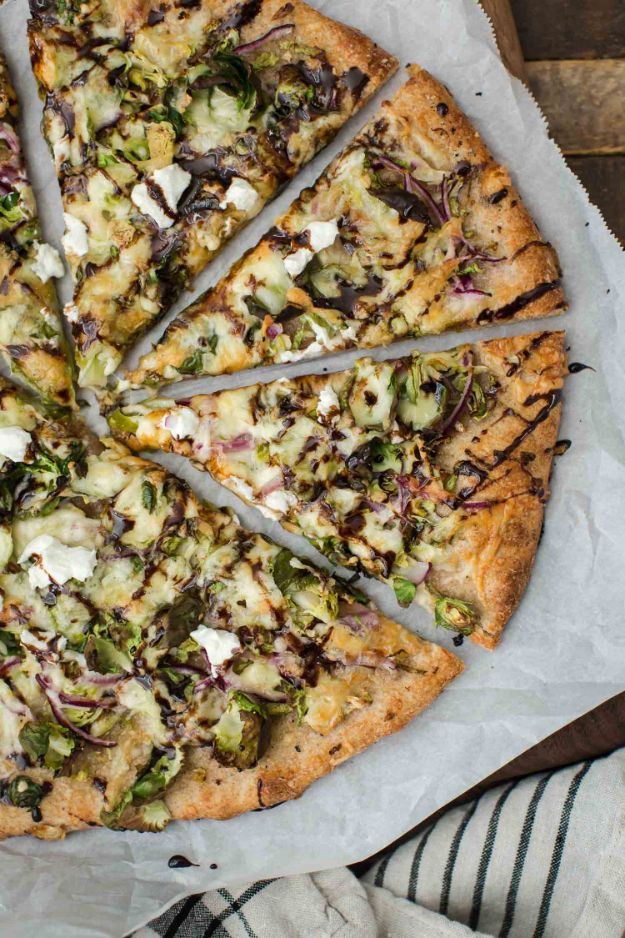 15. Shaved Brussels Sprout Saute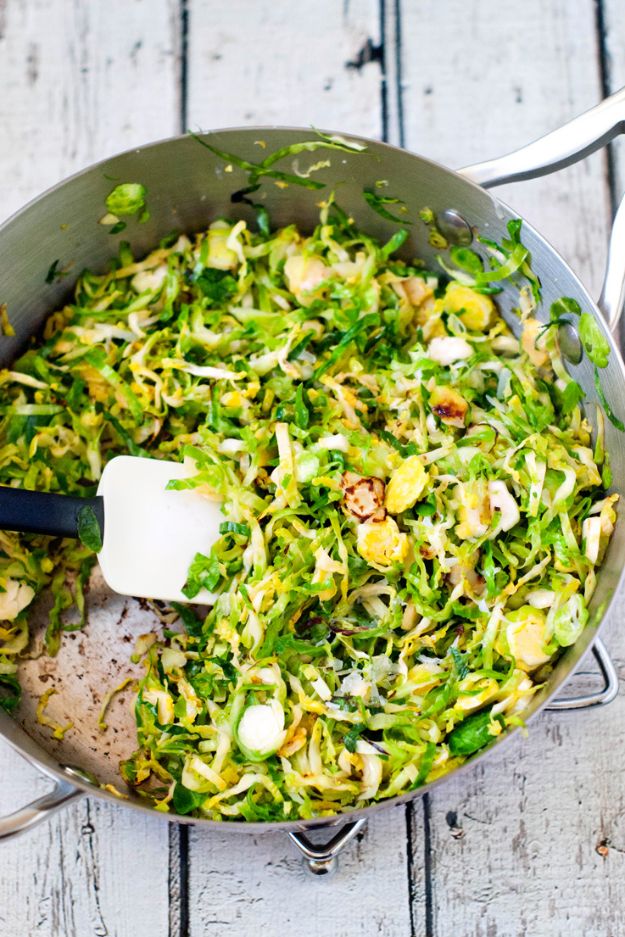 16. Sweet Potato Brussels Sprouts Quinoa Bowl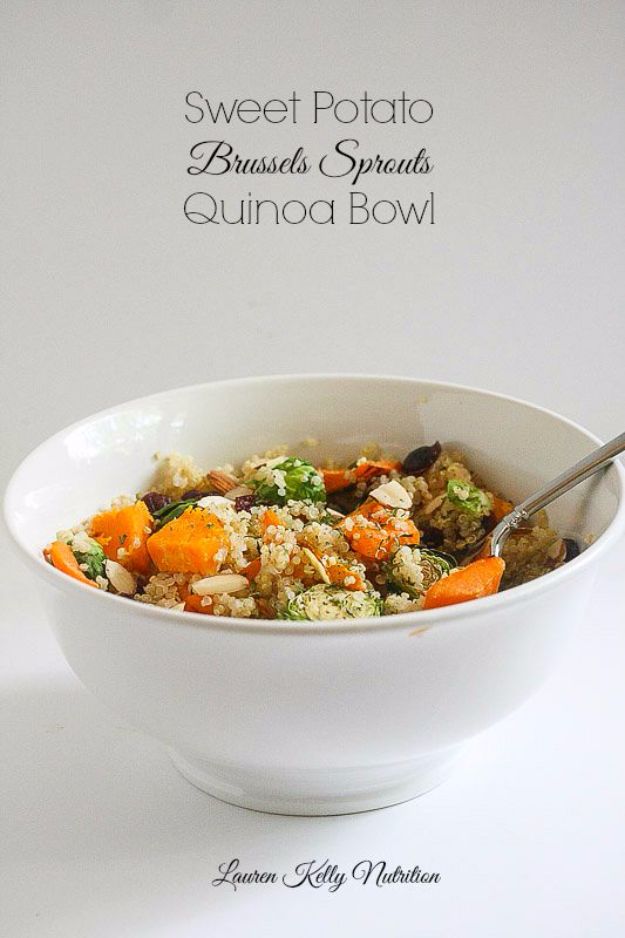 17. One Sheet Pan Garlic Roasted Salmon With Brussels Sprouts
18. Slow Cooker Balsamic Brussels Sprouts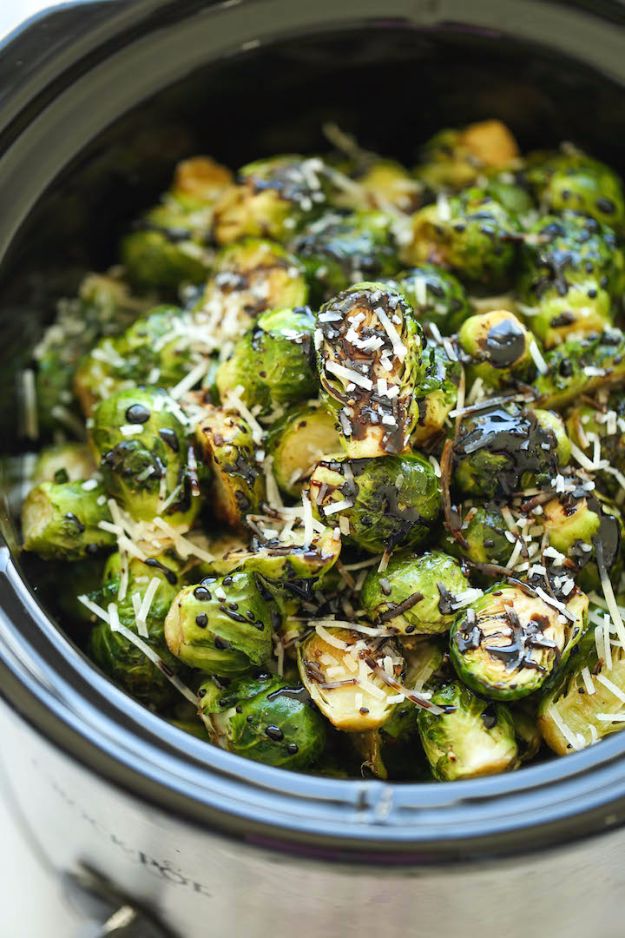 19. Sweet Chili Brussels Sprouts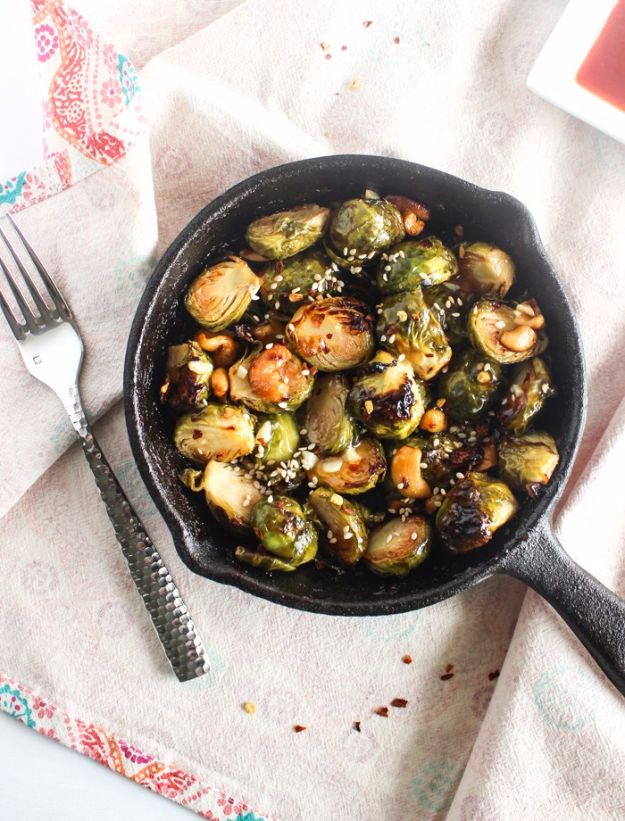 20. Crispy Brussels Sprouts with Bacon and Garlic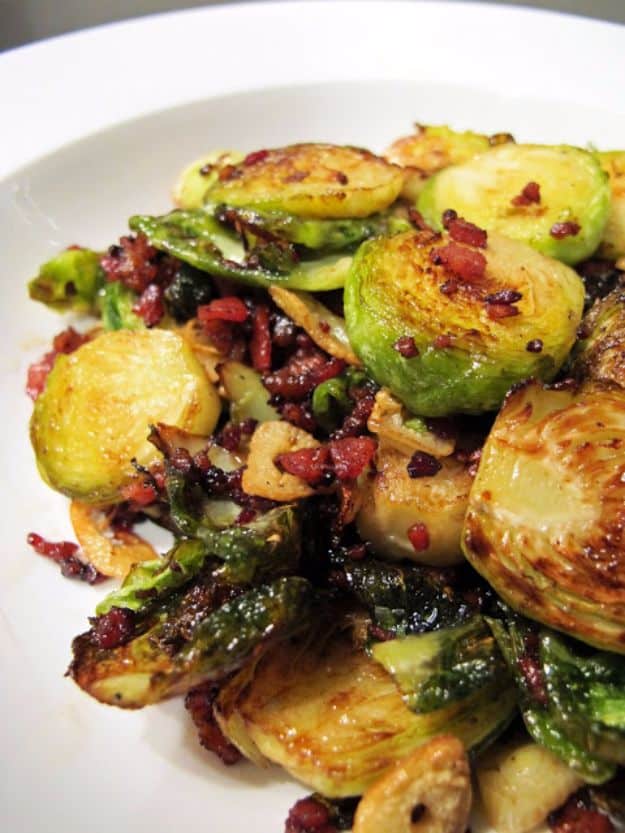 21. Kung Pao Brussels Sprouts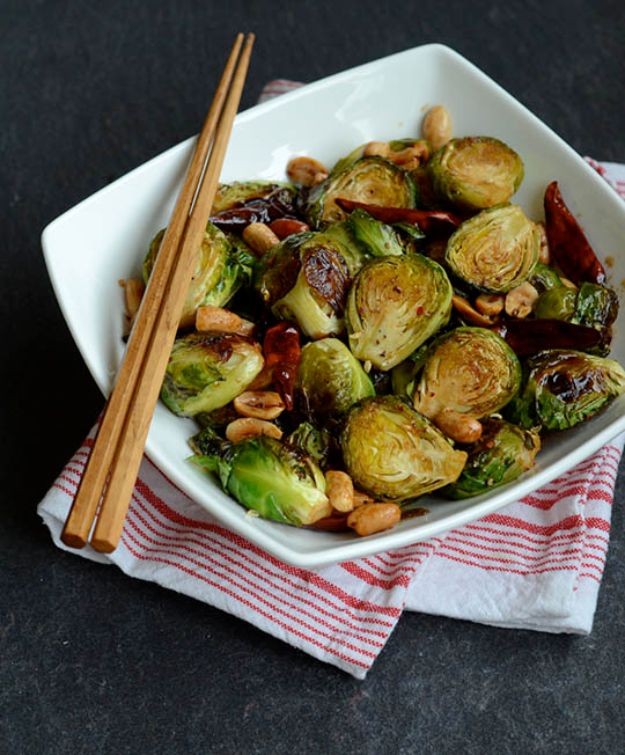 22. Spicy Honey Mustard Brussels Sprouts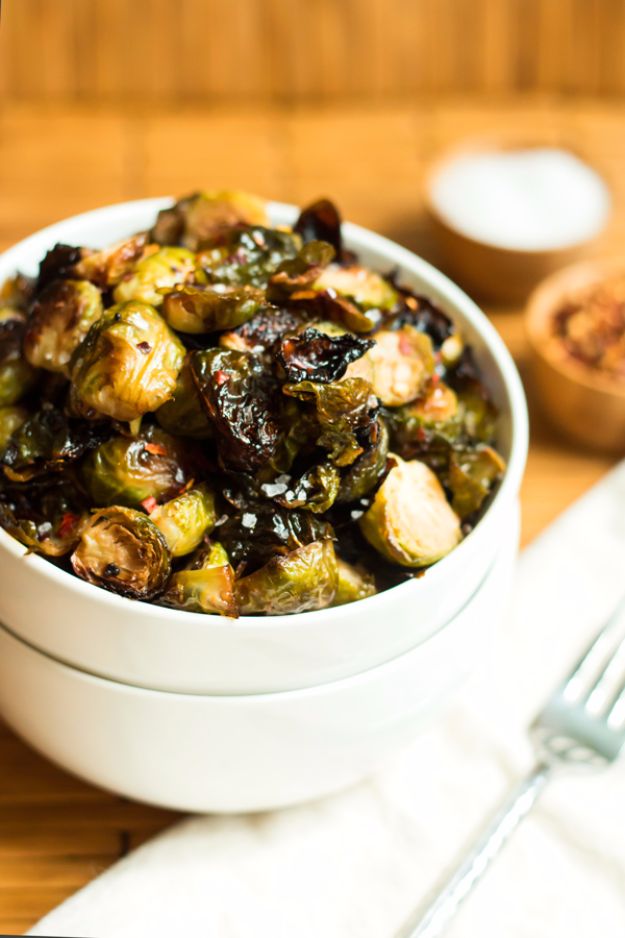 23. Crispy Brussels Sprouts With Garlic Aioli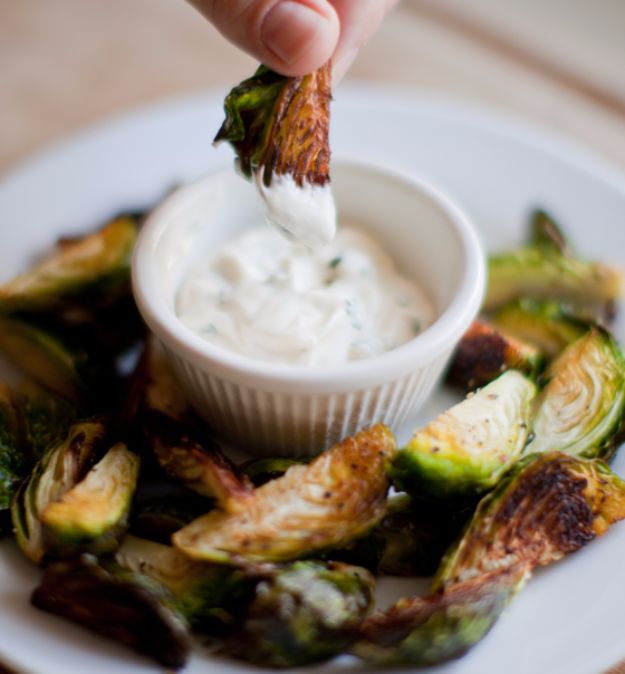 24. The Best Brussels Sprouts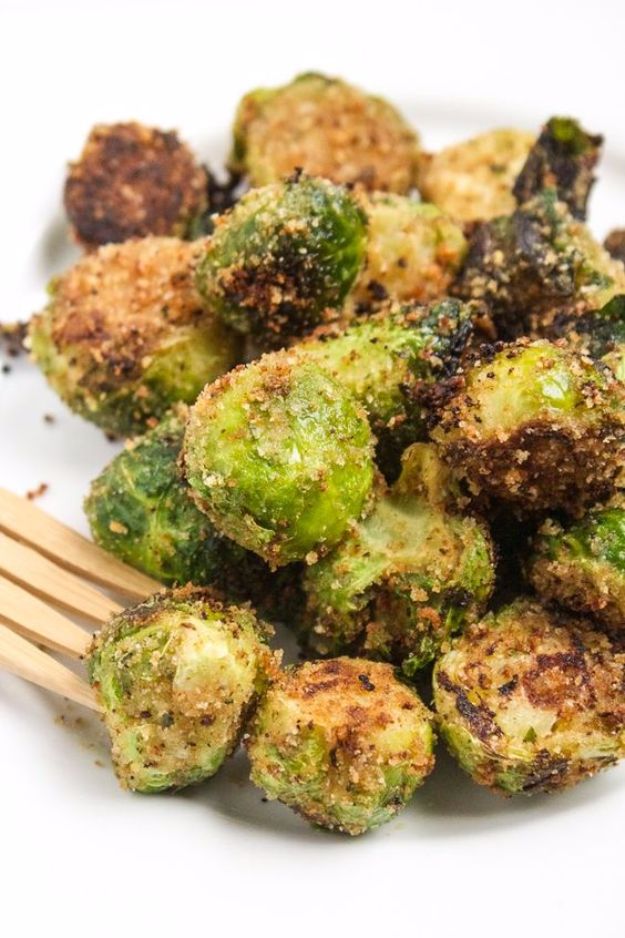 25. Crispy Barbecue Spiced Brussels Sprouts

26. Fried Brussels Sprouts With Smoky Honey Aioli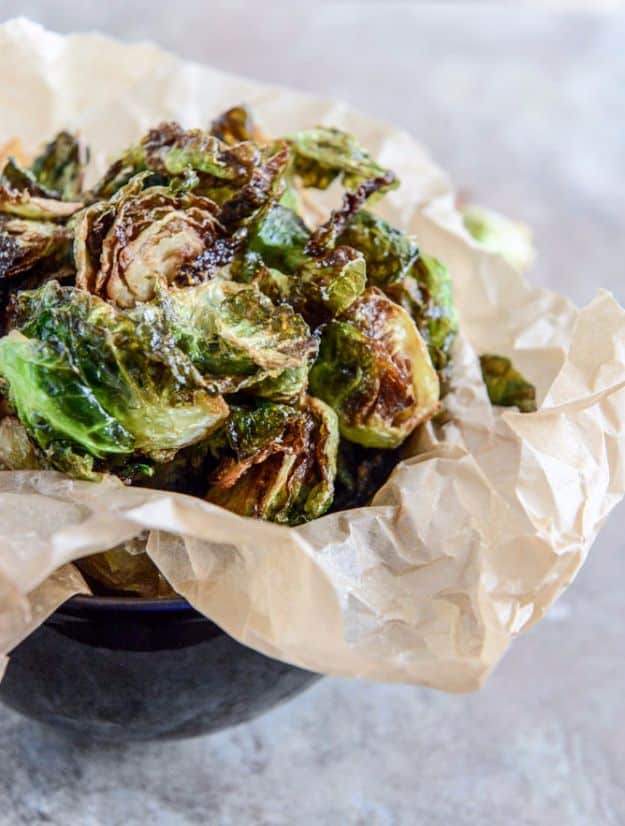 27. Buttered Brussels Sprouts Penne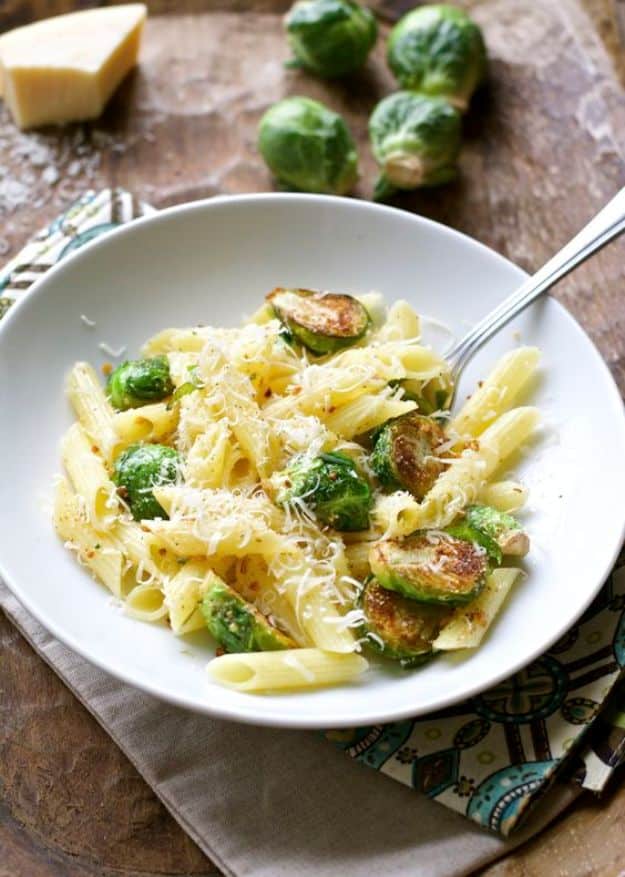 28. Red Lobster Fresh Roasted Brussels Sprouts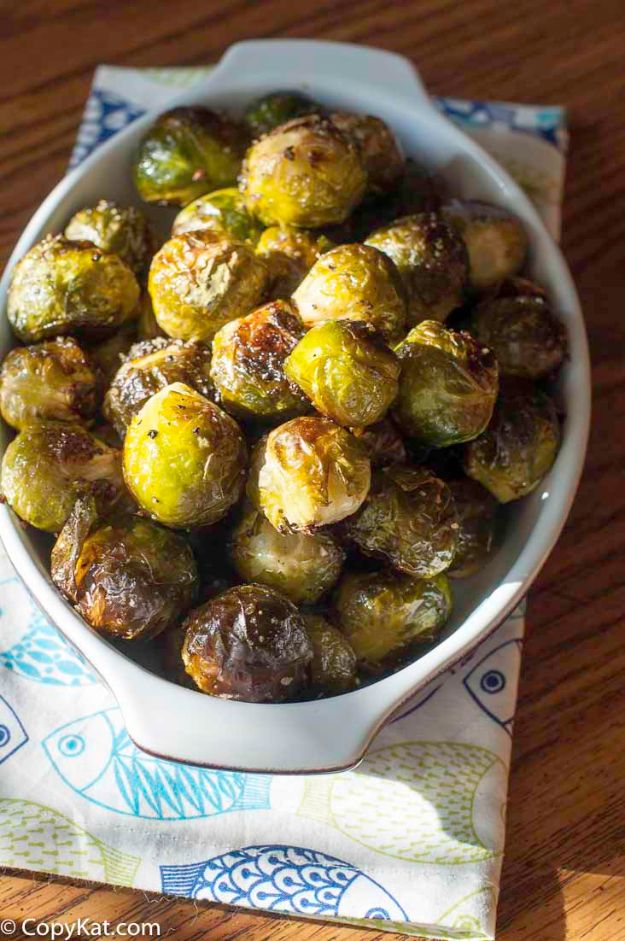 29. Brussels Sprouts With Cranberries And Pecans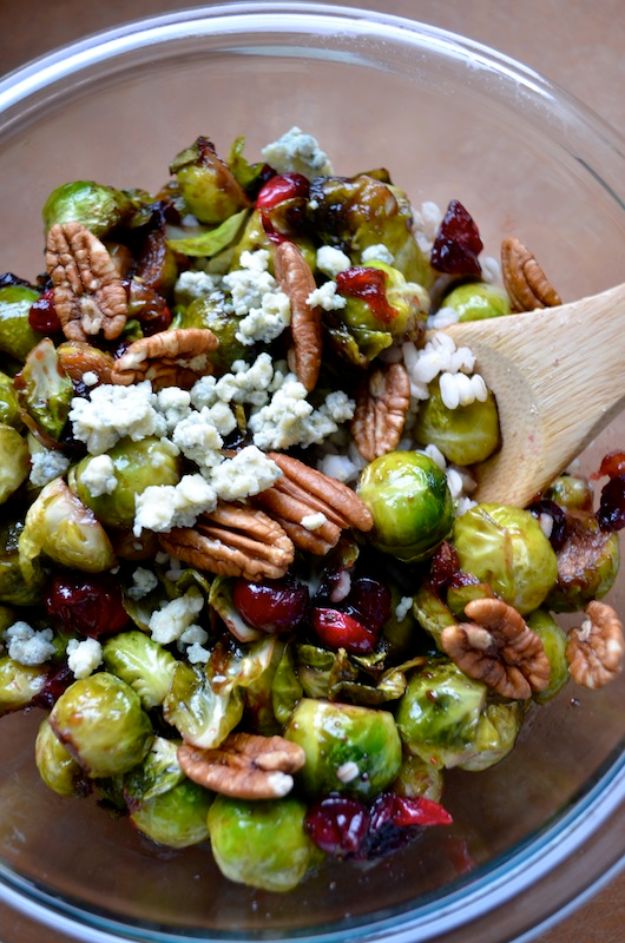 30. Roasted Potatoes And Brussels Sprouts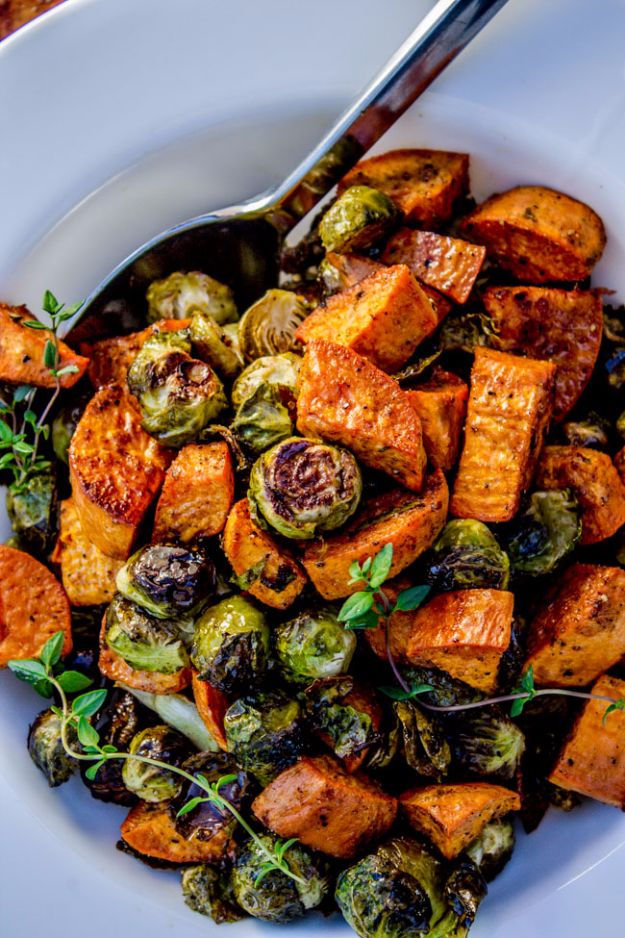 31. Brussels Sprouts Gratin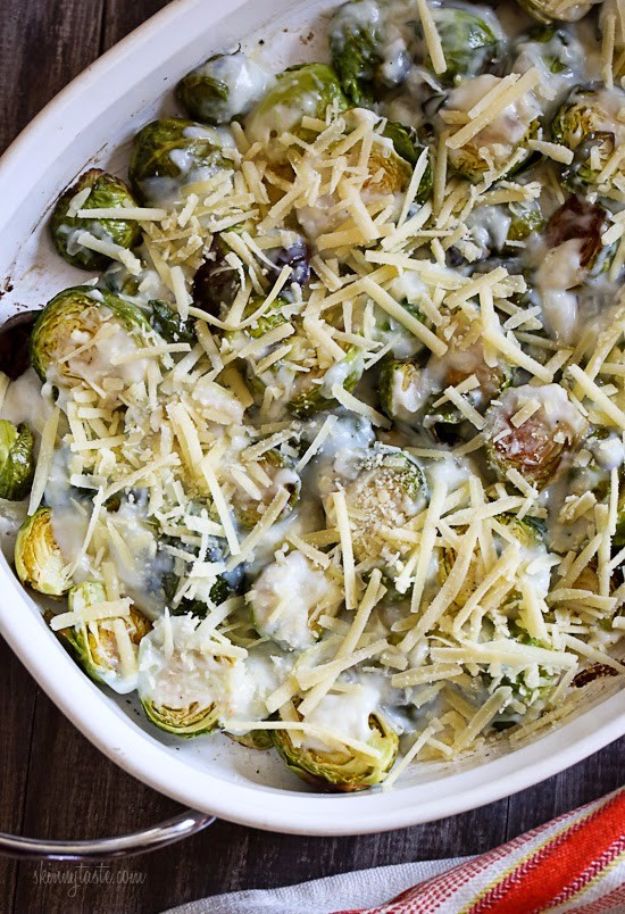 32. Bang Bang Brussels Sprouts