Need some storage and display solutions for that new TV you got for your Netflix binges? Having the perfect space for your TV watching is key, and all that equipment needs to look stylish while keeping you entertained. Many designer stores carry amazing pieces designed just for this, and I fell in love with several until I saw the price tags. Paying thousands of dollars for any piece of furniture is simply not in my budget, not now, and maybe not ever. When I start looking at huge price tags like that, my mind starts getting creative, wondering how I can make the same thing. Are you the same way? Well, when it comes to DIY entertainment centers, you can certainly get crafty and make something cool but budget friendly.  From console tables to display and store things next to the TV to cool cabinets for housing and hiding the stereo and all your cables to media consoles that sort of do it all, we have 32 must see ideas for you to consider before making this important piece of home decor. Making a media table or TV console is not very hard, either. At first, I was rather intimidated by the idea of making furniture, but last fall, I delved into this DIY coffee table project. Not only was it easy, but the results were so amazing, several of my friends now want me to make one for them. Whether you are looking for something clean and modern, the uber popular vintage farmhouse look or a funky thrift store makeover for your living room entertainment needs, we have the perfect project for you here in this list of the best DIY media consoles around. Some of these do it yourself ideas even come with free downloadable plans! Complete with gorgeous step by step tutorials from some of our favorite DIY bloggers and Pinterest peeps, you are going to have much fun looking and deciding which one to choose.
DIY TV and Media Console Ideas
1. X Based Console Table
This industrial looking DIY console table is simple but gorgeous. Easy to make, you can have one of these in a few hours. A perfect weekend DIY project for you to make, don't you think?
2. DIY X Leg TV Stand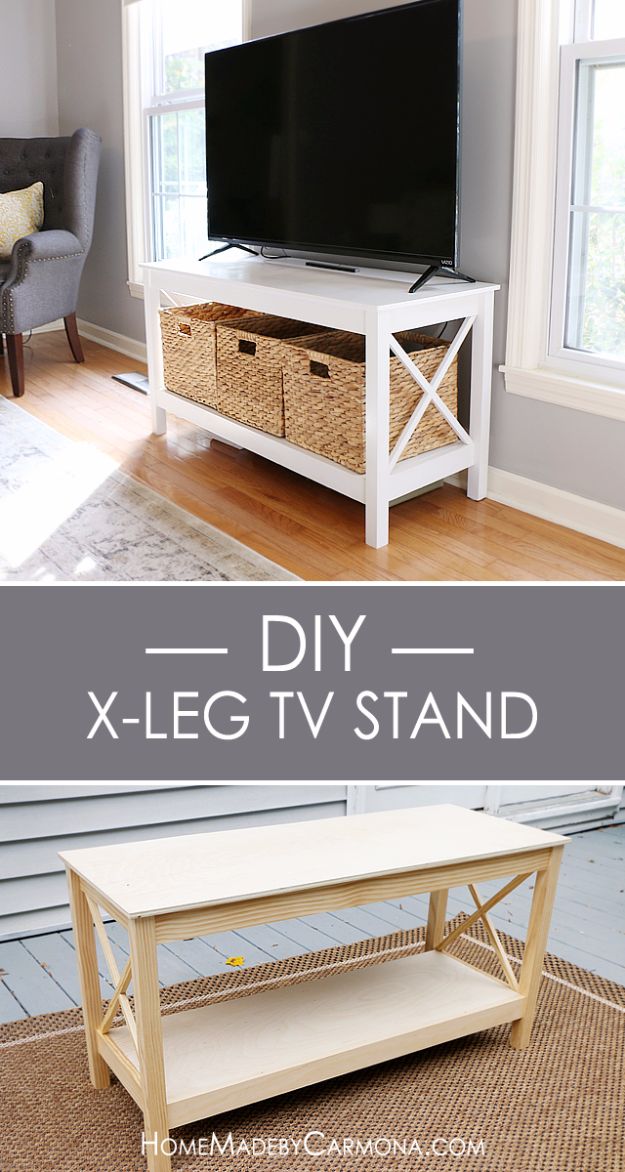 I made one of these DIY TV stands, but in a creatively cool teal color instead of white. I smile every time I go into my living room. Cute with farmhouse or even modern decor, this project is simple, as some of the best ideas are. A good choice for even beginners at woodworking, this easy project can be made in a weekend.
3. DIY Rustic TV Console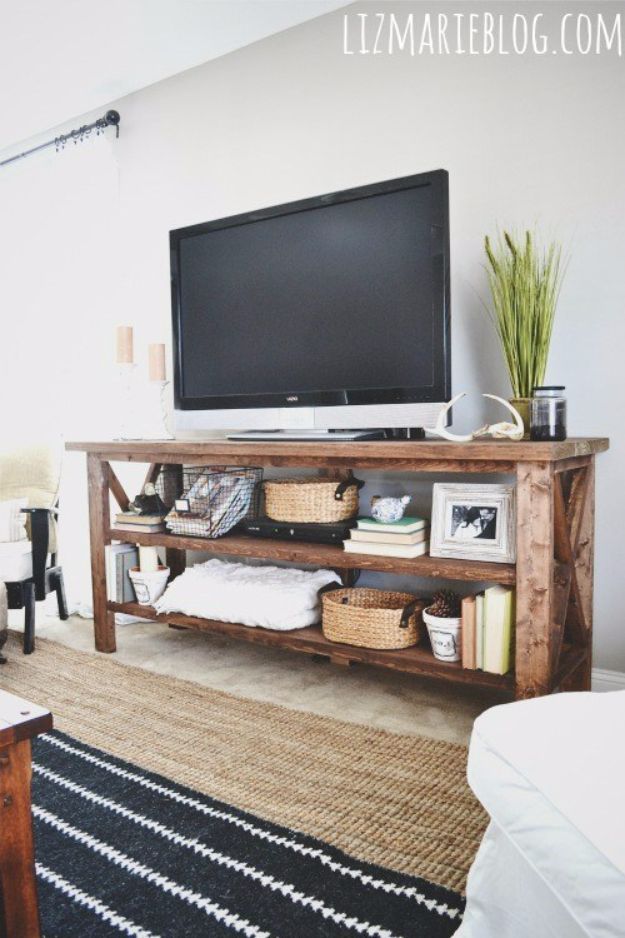 4. Sliding Barn Door Media Console

5. Buffet Table to TV Console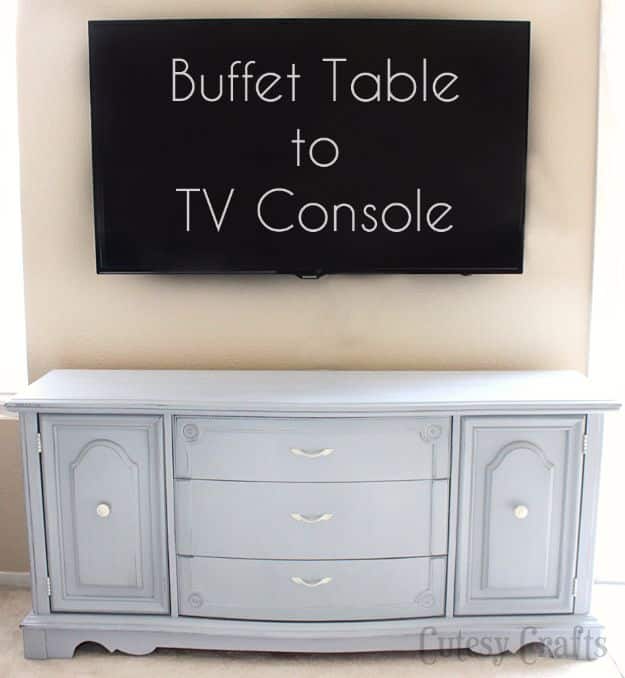 6. IKEA Hack TV Console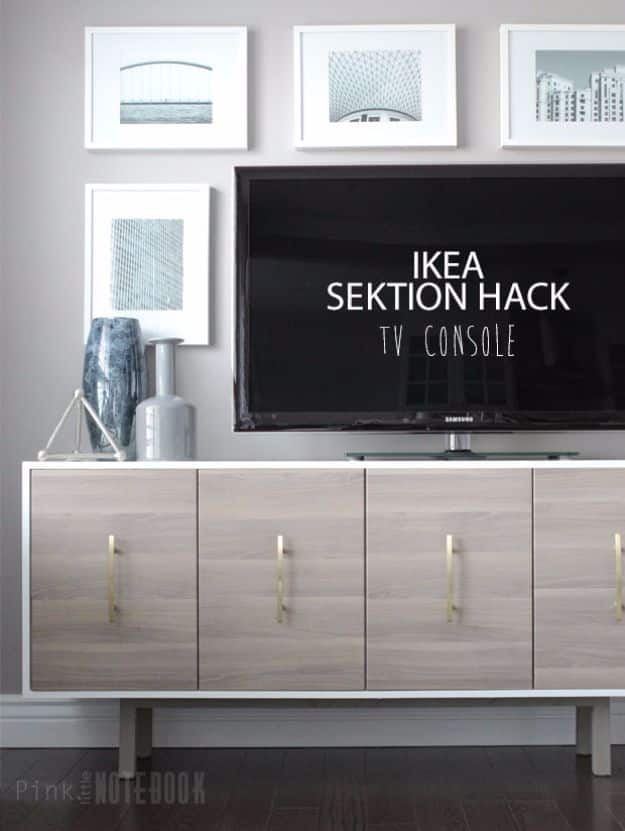 7. Chunky X Media Console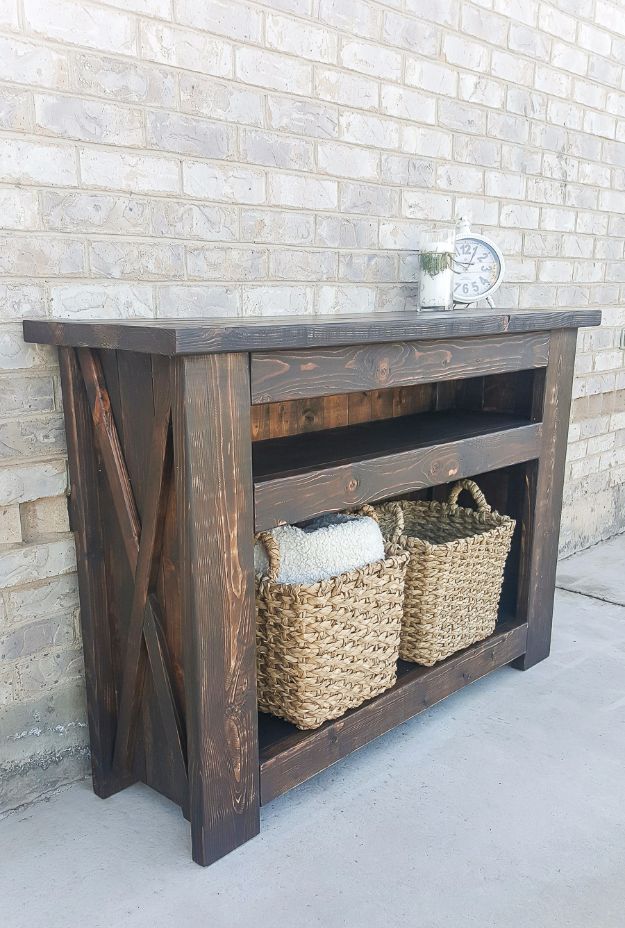 8. DIY Industrial Media Console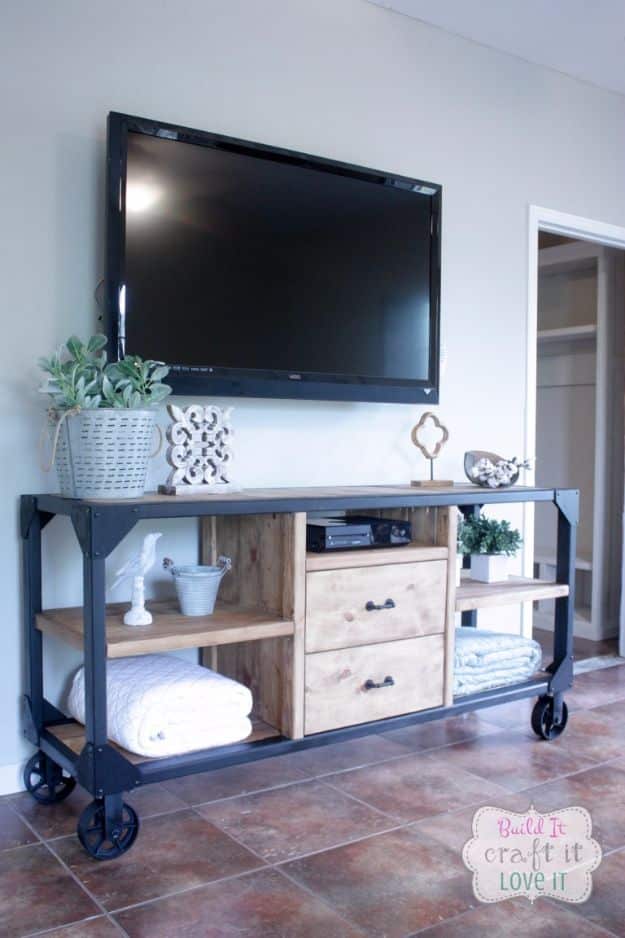 9. Entertainment Center Into A TV Console Table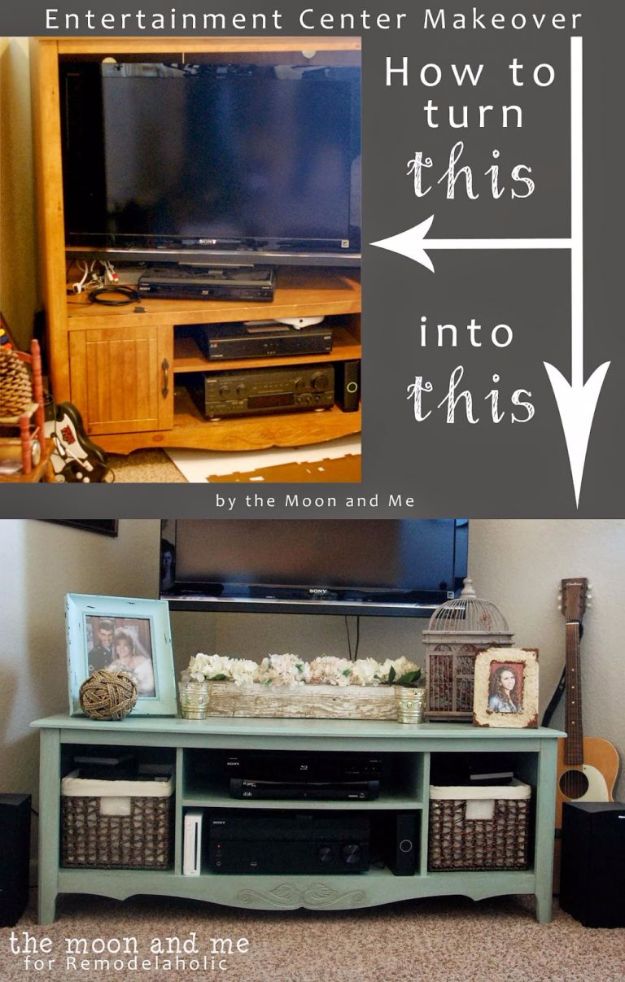 10. DIY Greek Key Console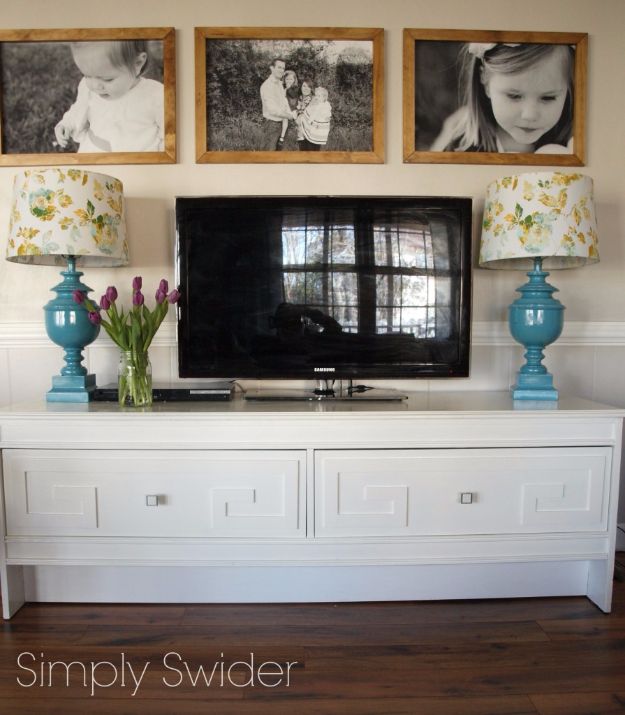 11. DIY Console Table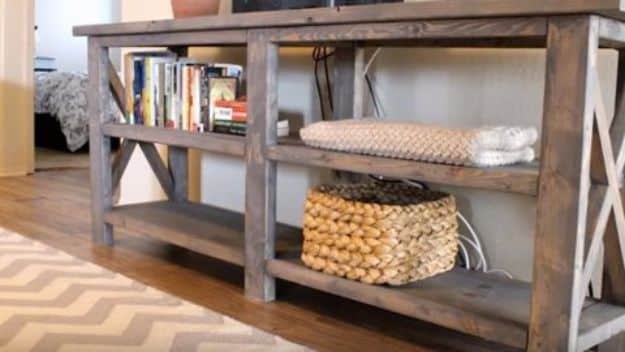 12. Rustic Industrial Media Console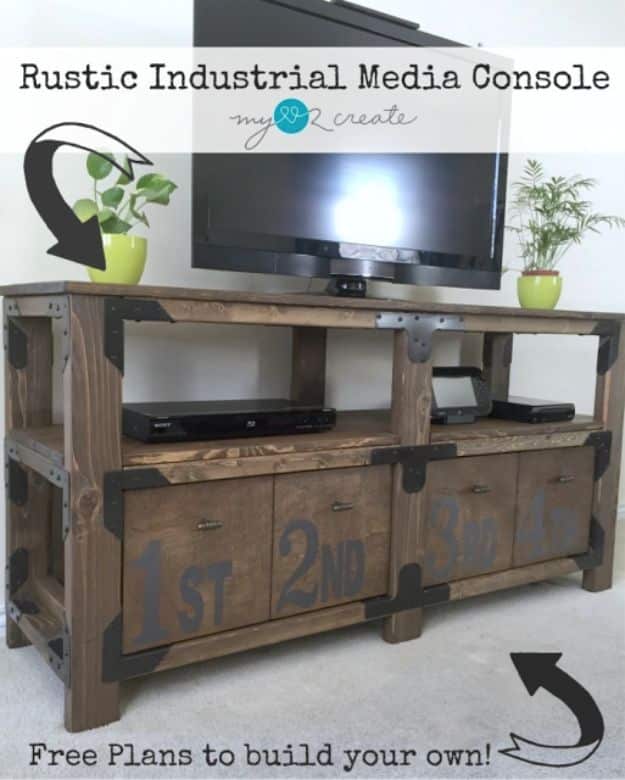 13. Farmhouse Style TV Console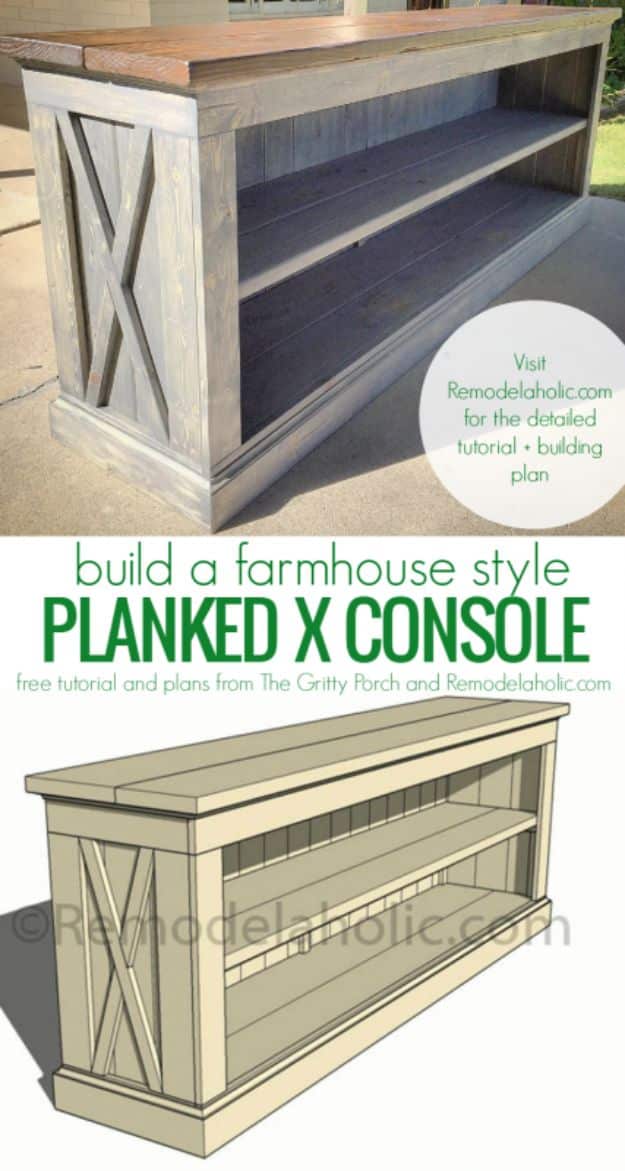 14. DIY Media Console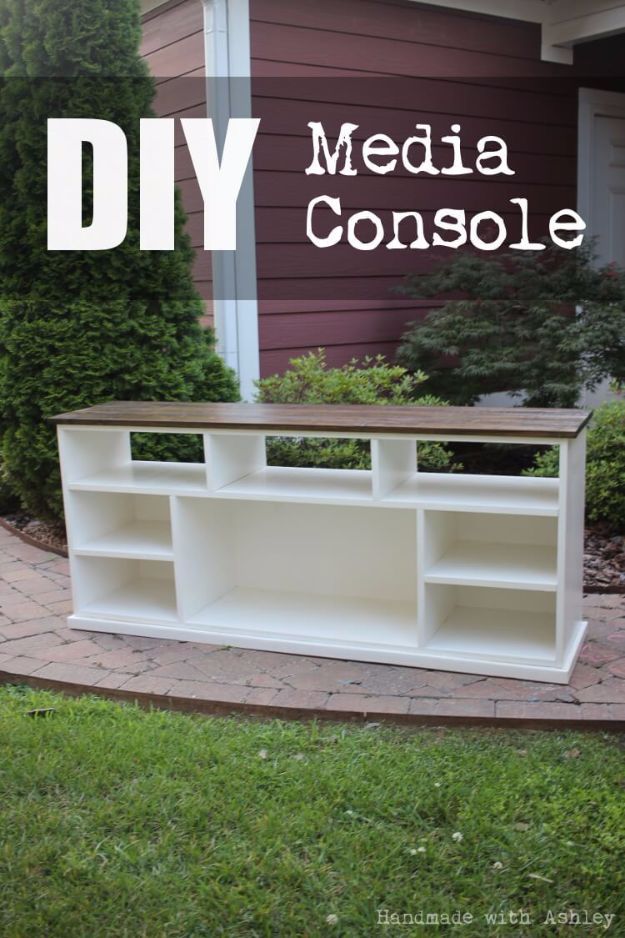 15. DIY Gold Leaf IKEA Console Table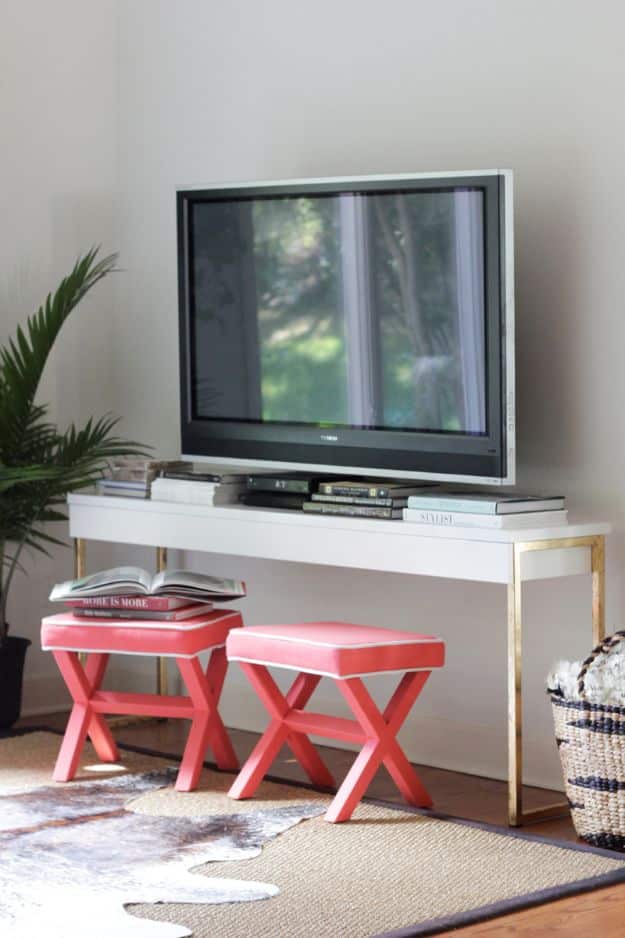 16. $40 Farmhouse Console Table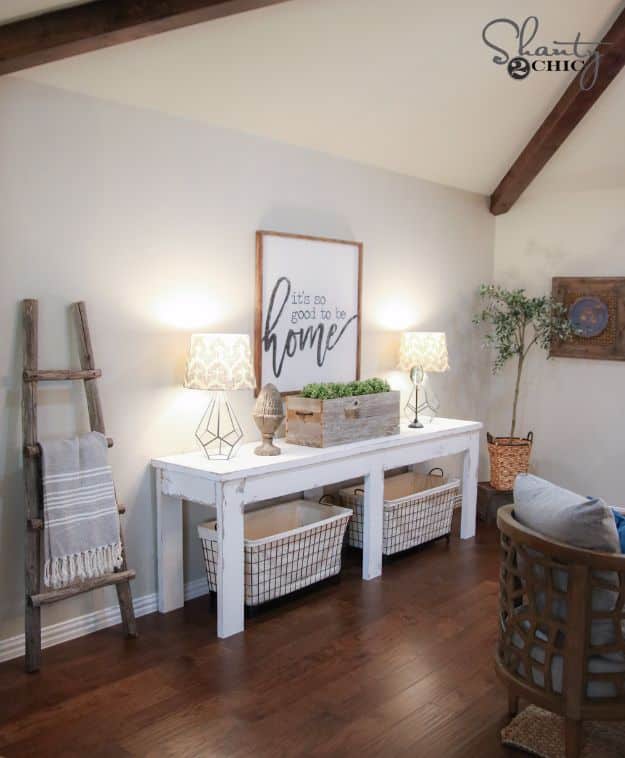 17. Rustic Media Console Table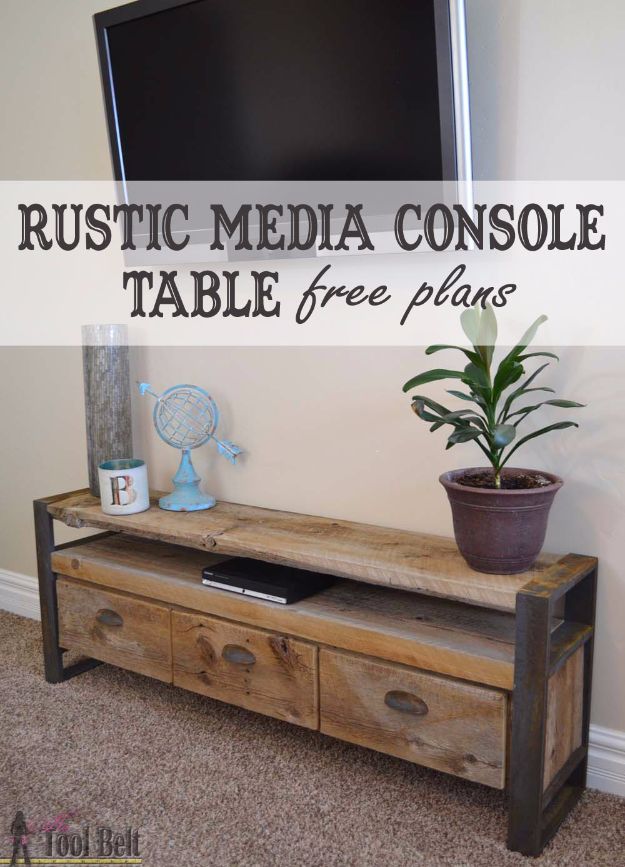 18. Dresser Turned TV Stand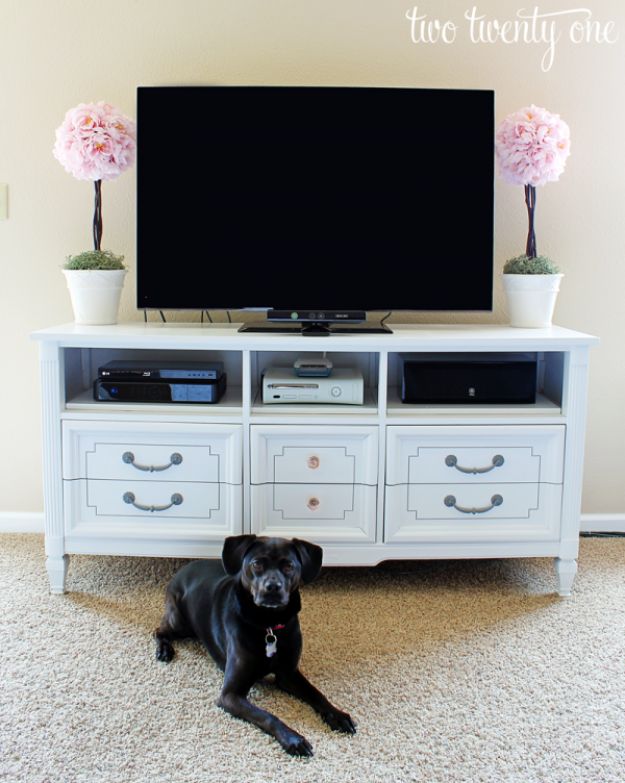 19. Salvaged Board TV Console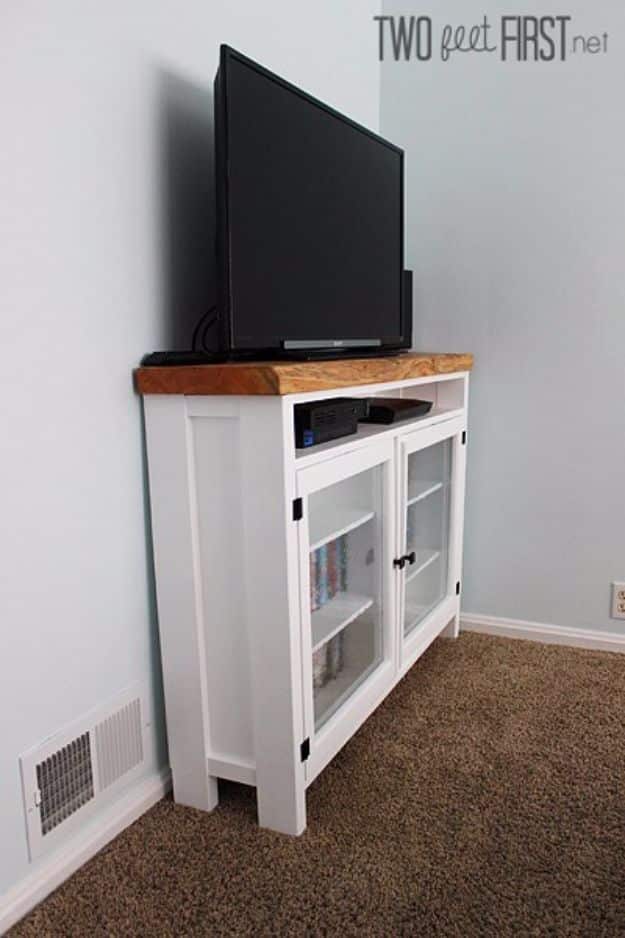 20. Dresser Turned TV Console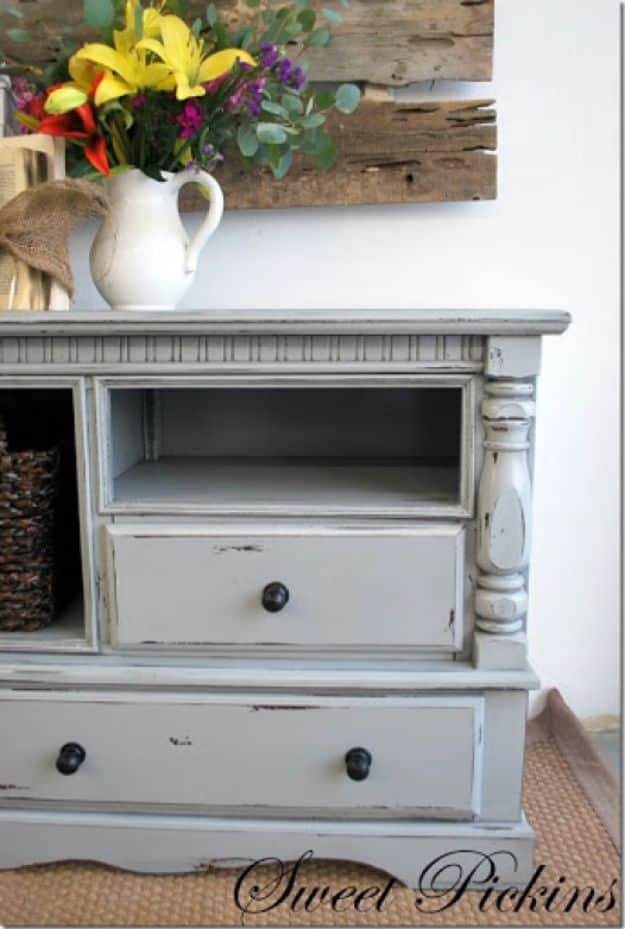 21. DIY X Brace Console Table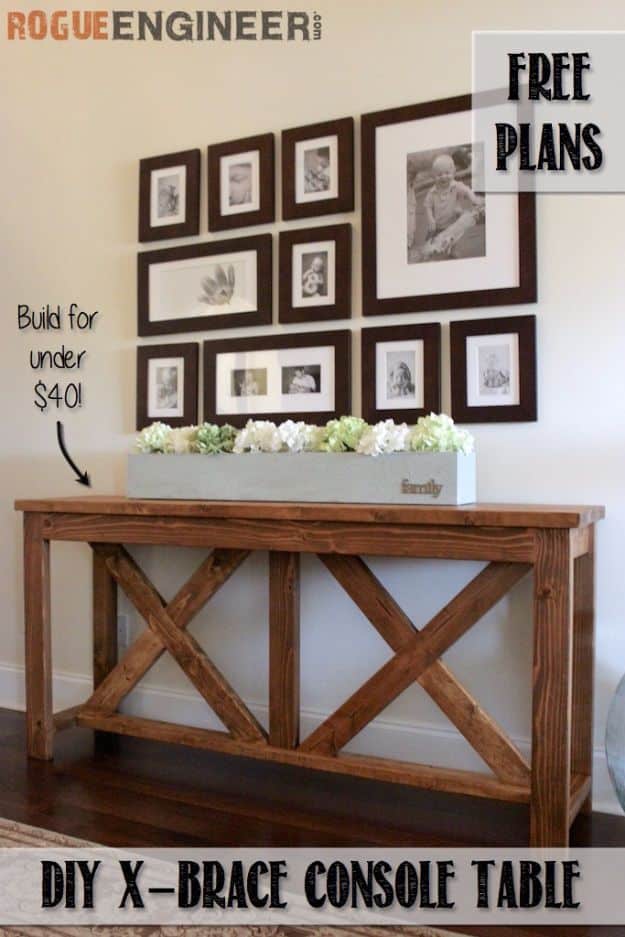 22. Faux Drawer Farmhouse Console Table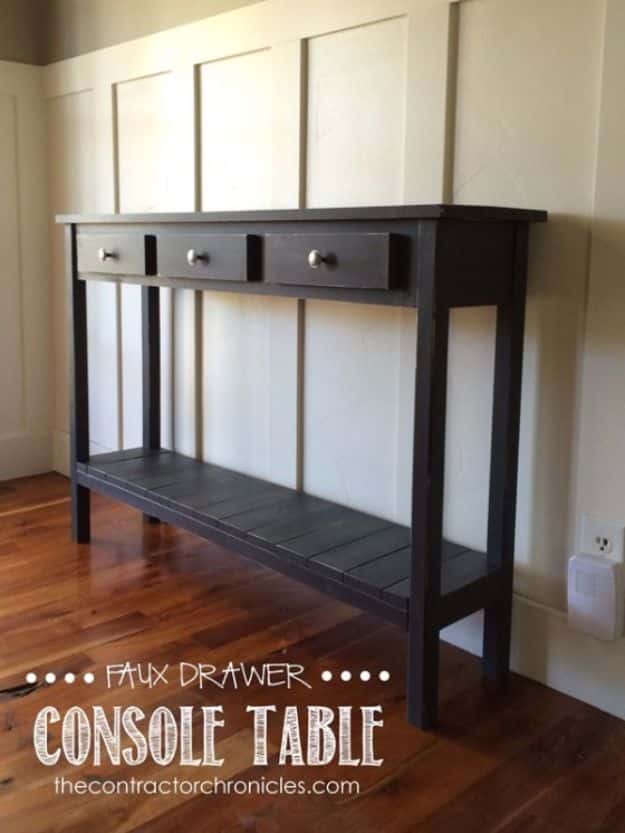 23. Mid Century Dresser Turned TV Console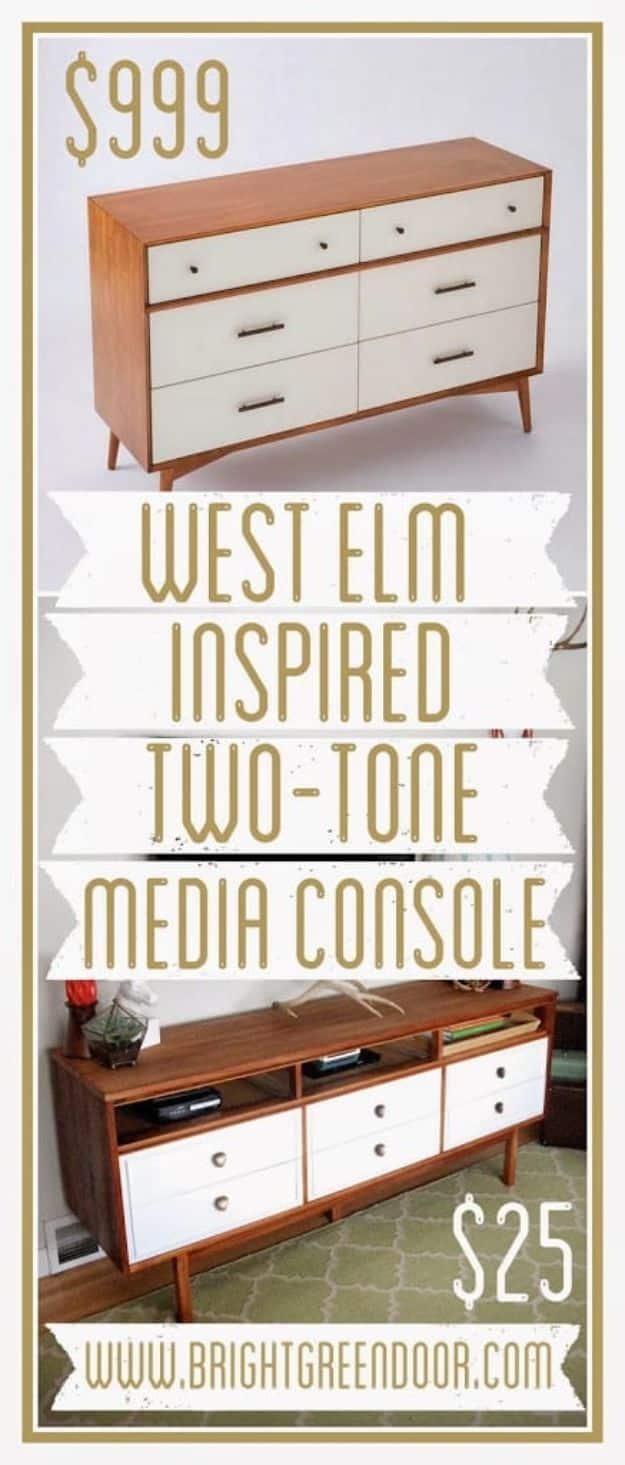 24. Easy Farmhouse Style TV Stand Makeover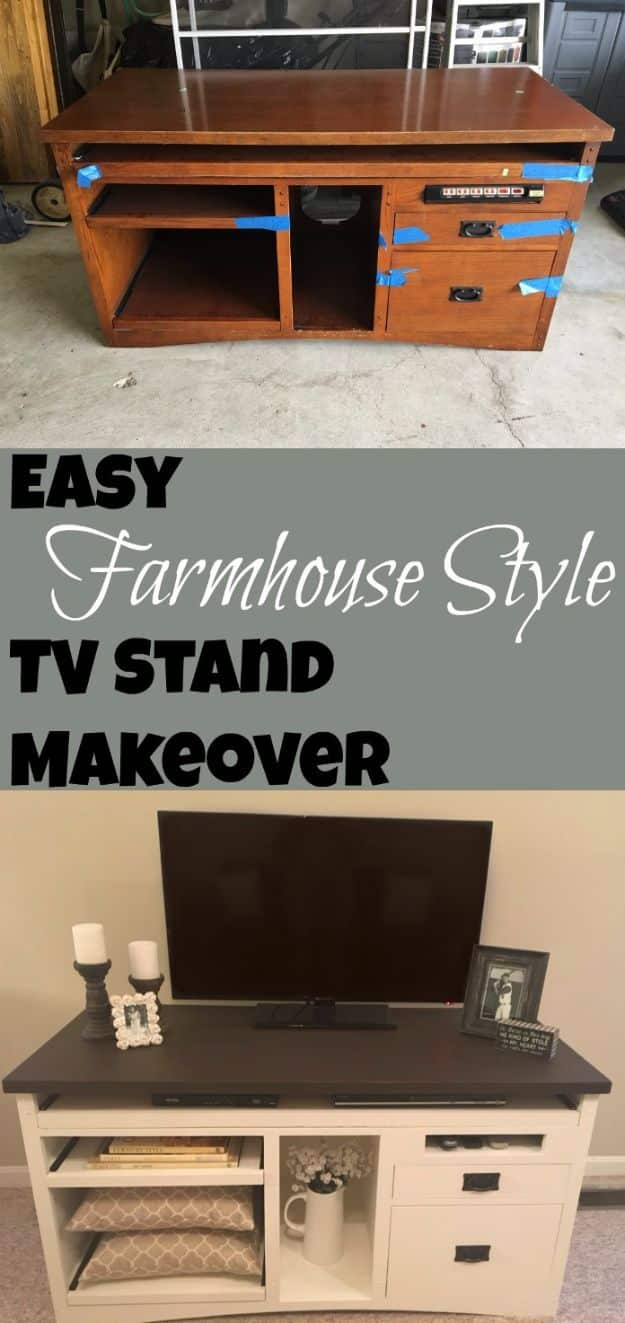 25. Chalk Paint TV Stand Makeover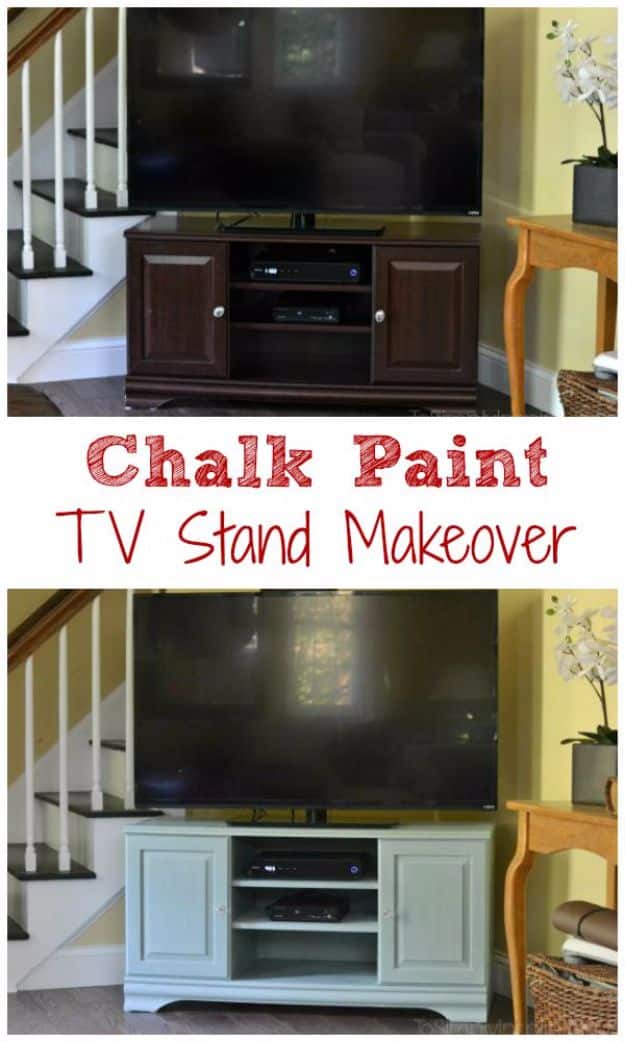 26. Dawsen Media Console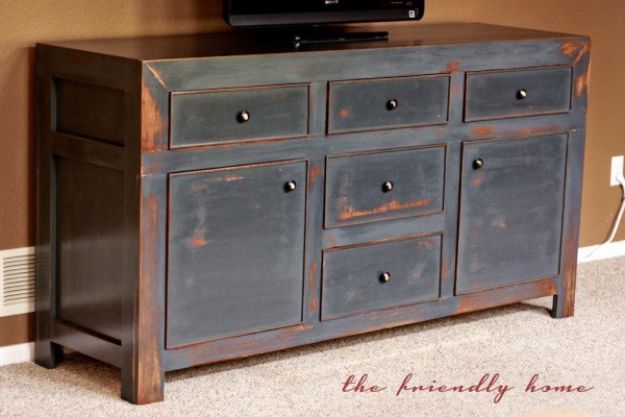 27. $30 DIY Console Table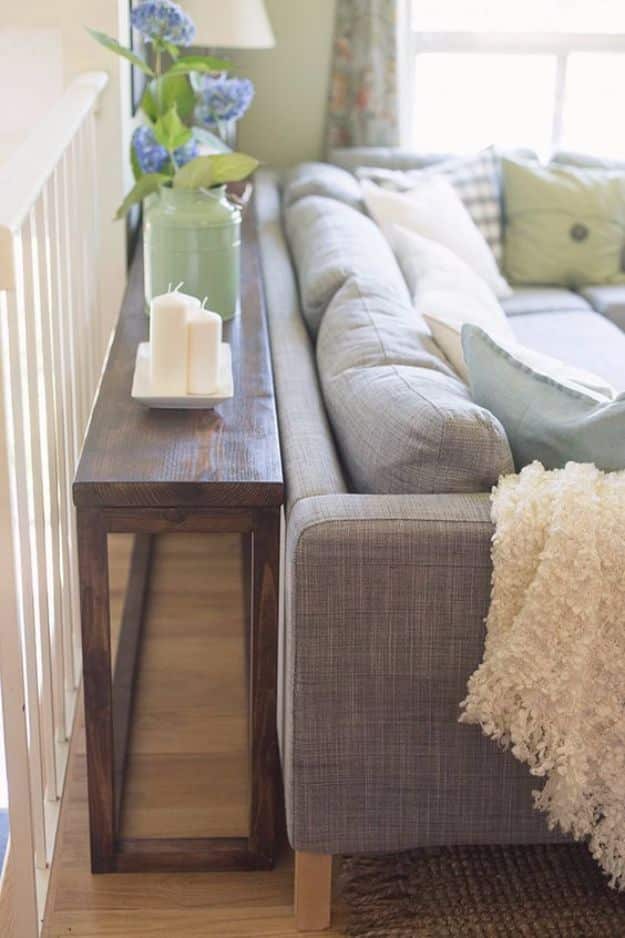 28. DIY Pallet Media Console and TV Stand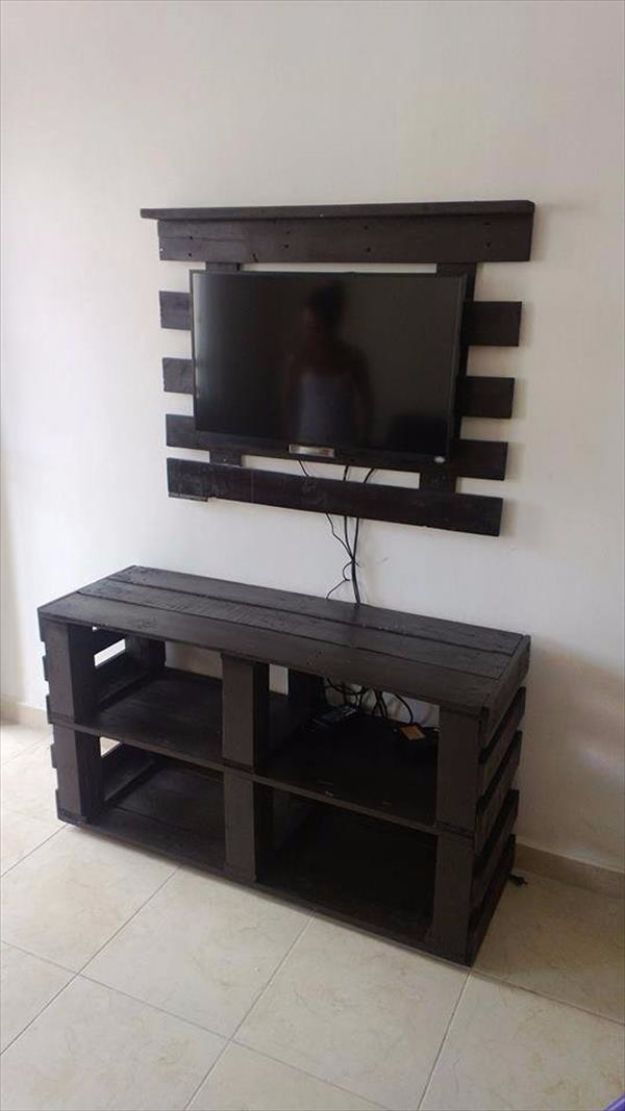 29. DIY Double X Console Table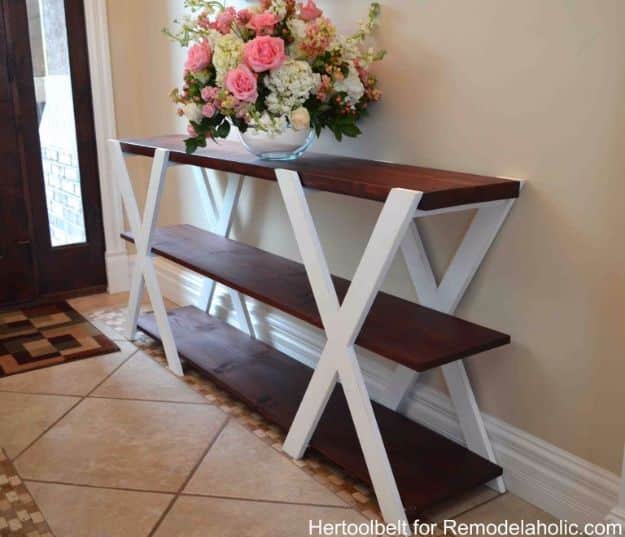 30. Media Console in Yellow with Black Glaze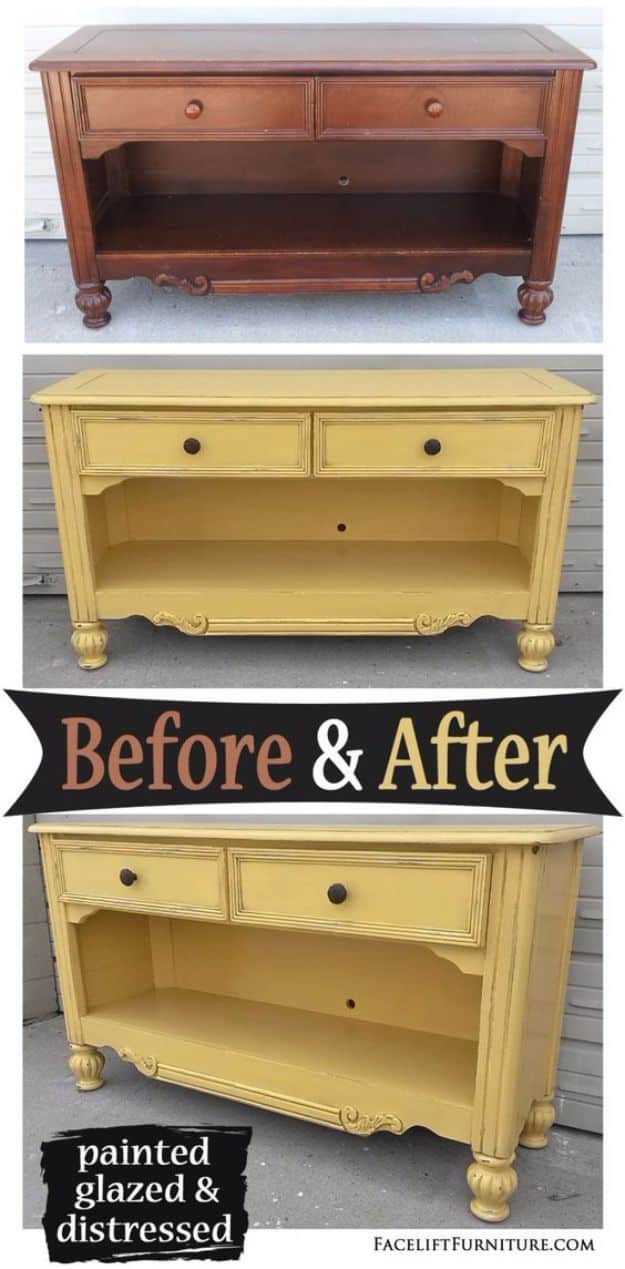 31. Super Easy Media Console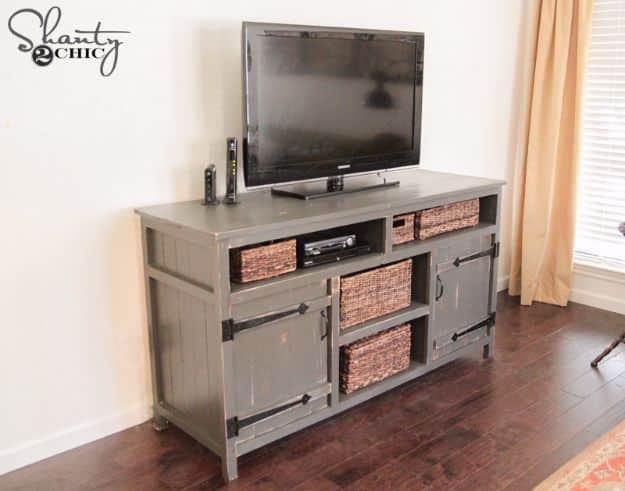 32. Industrial Entertainment Console