Sometimes our kitchen is the last room we think of when we're decorating our home. Now you have no excuse for not having these specific items in your kitchen when you've got such fabulous DIY projects at your fingertips!
Listed below are some great ideas that are easy and will add a lot of colors, and function, that you've been needing…especially when there are so many amazing fabrics available on the market today. These things will come in really handy and you'll be so happy you made them, once you have them!
1. DIY Seersucker Tea Towels
Whether you are a seasoned seamstress with years of experience of a beginner at sewing looking for some new projects to hone your sewing skills, these cute seersucker towels belong on your "want to sew next" list. I just made a colorful set for my kitchen and they make me smile every time I look at them, and using them makes me think I should be gifting these to those hard to shop for friends this Christmas. Easy to make, inexpensive and adorable, these towels are quick to sew and fun to give. If you are looking for a DIY gift idea that you can sew quickly, these belong at the top of your list.
2. Fabric Napkin Bread Warmer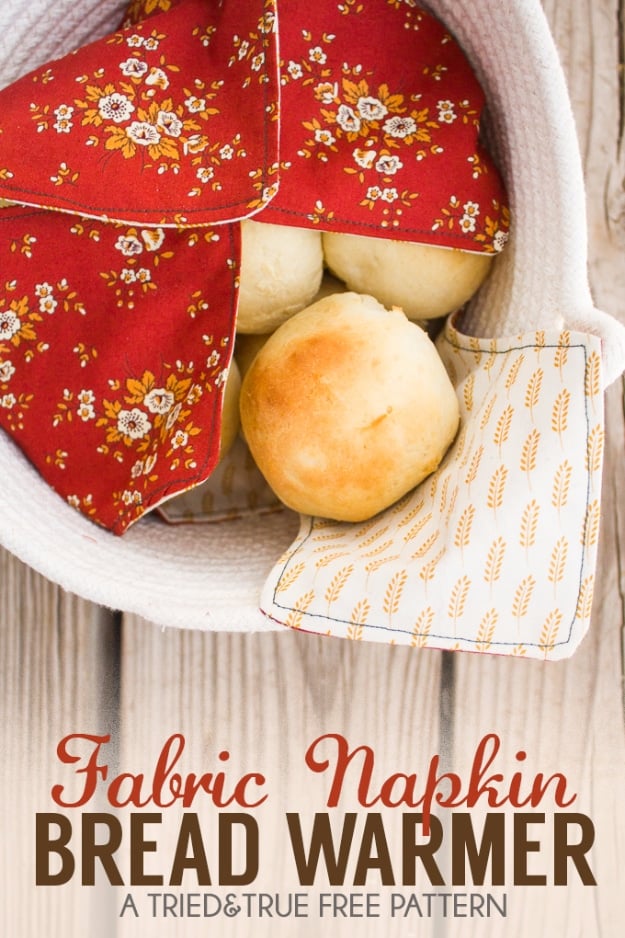 I had been using two napkins for serving bread, which is OK, but last Thanksgiving when my mother made a batch of her famous homemade rolls, I was wishing for something a little nicer to put on the table. This little gem of a sewing project now graces my table during holidays and even everyday dinners. Keep bread warm while also making the table look great by making this neat sewing project for your home.
3. Super Fast Placemat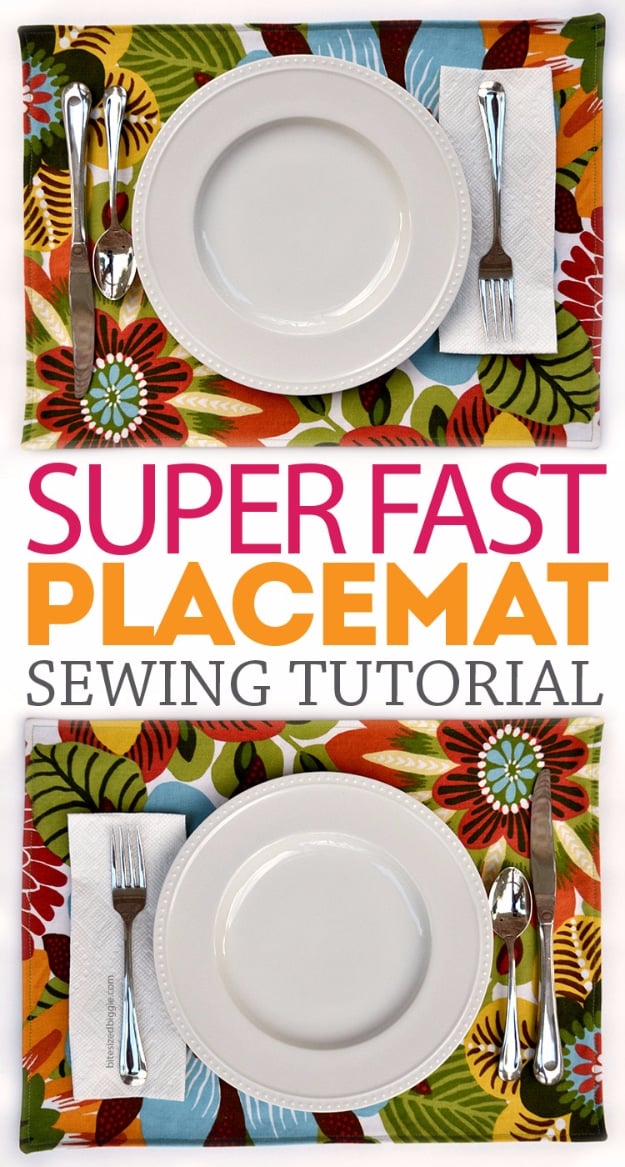 These placemats are a great addition to any kitchen. They also make a great gift for any occasion or holiday.  A simple, free pattern and tutorial on how to make these super fast placemats is all you need. And I  found a great step-by-step instructions from  Bite Sized Biggie.
4. Dinner Napkins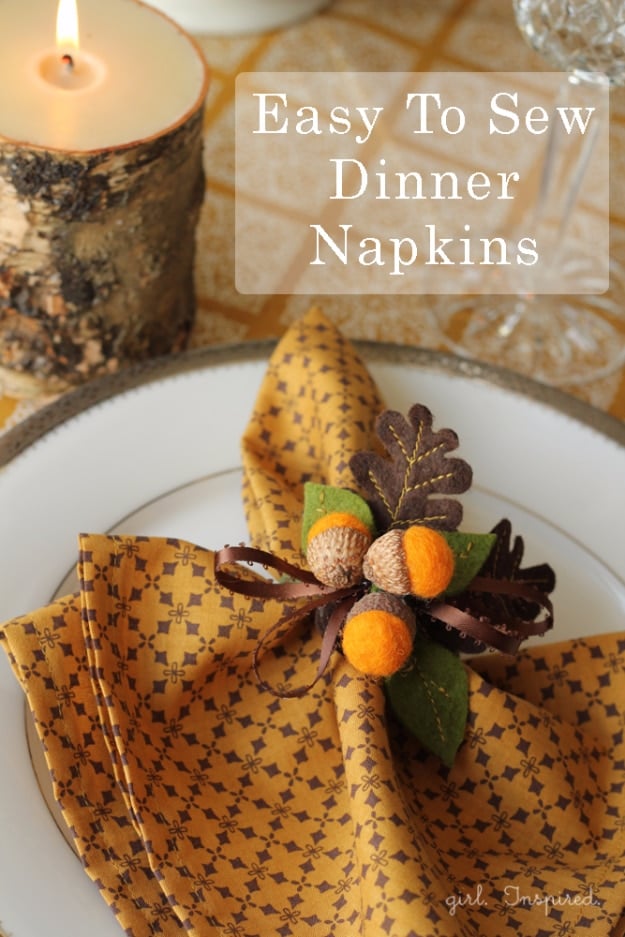 All you need is a few scraps of fabric and some simple sewing know-how to make a chic set of patterned napkins. I swear, it's the perfect sewing project for a beginner!  It will only require simple folding and pressing to create neatly mitered corners before stitching around the perimeter of the napkin. How easy is that?
5. Simple Pot Holder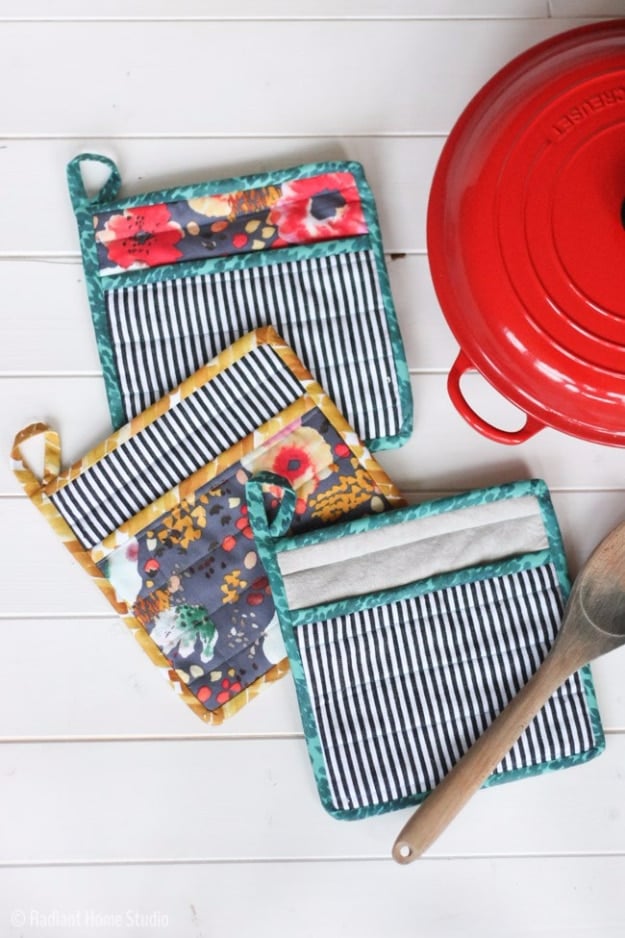 Add a new touch to your kitchen with these easy-sew Simple Pot Holders. These are a great touch to your kitchen. Have been looking for a good potholder pattern/tutorial and this is the best I have seen. Read on the complete guide from Radiant Home Studio to get started.
Please follow and like us: