Love camping? We love all things about camping outdoors, but most especially getting to cook over a campfire. No need to skimp on the foods you love here, either. Thanks to tinfoil camping recipes, which I just discovered a few years ago, my cooking game is on the mark when it comes to camp food. Impress all with these sure to please simple pack ahead meals you can make easily once you get to the campsite. From chicken and shrimp to meats and veggies, we made a list of the best tin foil recipes to make for breakfast, lunch and dinner. Pick your favorite, wrap em up and head out to the woods!
1. Shrimp Boil Foil Packs
I just love a good shrimp boil but I just don't have enough time to make it. Now, this delicious shrimp boil features neatly wrapped individual foil packs that are grilled to perfection for a fuss-free camping trip meal idea. It is a delicious recipe I enjoy preparing it is so easy to do and only 15 mins cooking in the grill. Definitely, a favorite in our weekly meal plan rotation and our staple when camping.
2. Tin Foil Sausage And Veggies Jambalaya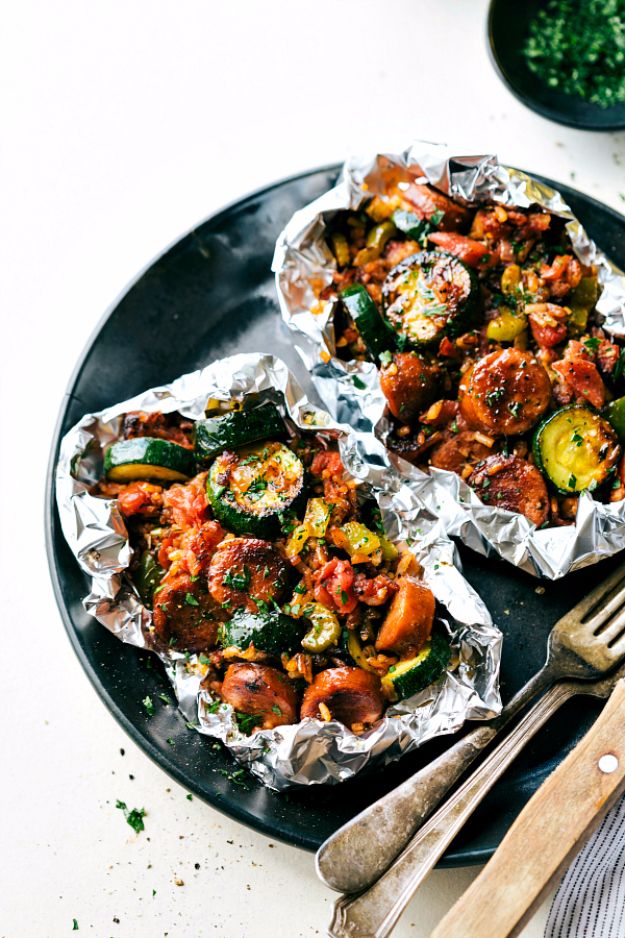 Tin Foil Sausage And Veggies Jambalaya is packed with delicious flavors and crazy easy to make! I just love the full on spice. We made this last night and loved it. Everyone in the table was scraping their plates. If you are worried about spice, do not add in the jalapeno, reduce or omit the ground cayenne pepper, and reduce the Cajun seasoning to taste.
3. S'mores Campfire Cones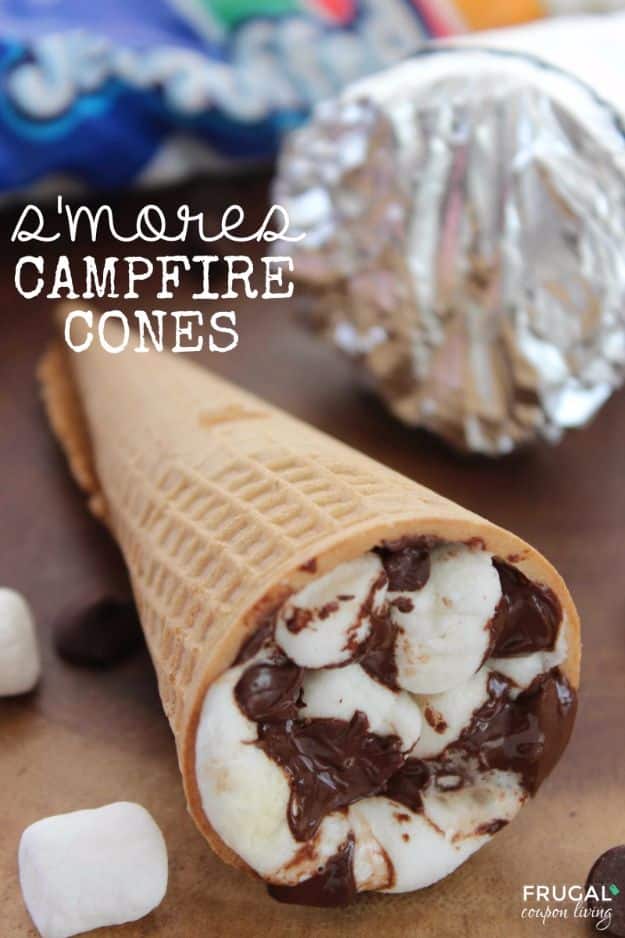 Gather around the campfire for scrumptious S'mores Campfire Cones! Get creative with this recipe from Frugal Coupon Living and get yourself a perfect dessert around the campfire. It is such a smart idea – so much less messy than the traditional s'mores. I can't wait to try these on our next camping trip!
4. Foil Pack Italian Chicken And Veggies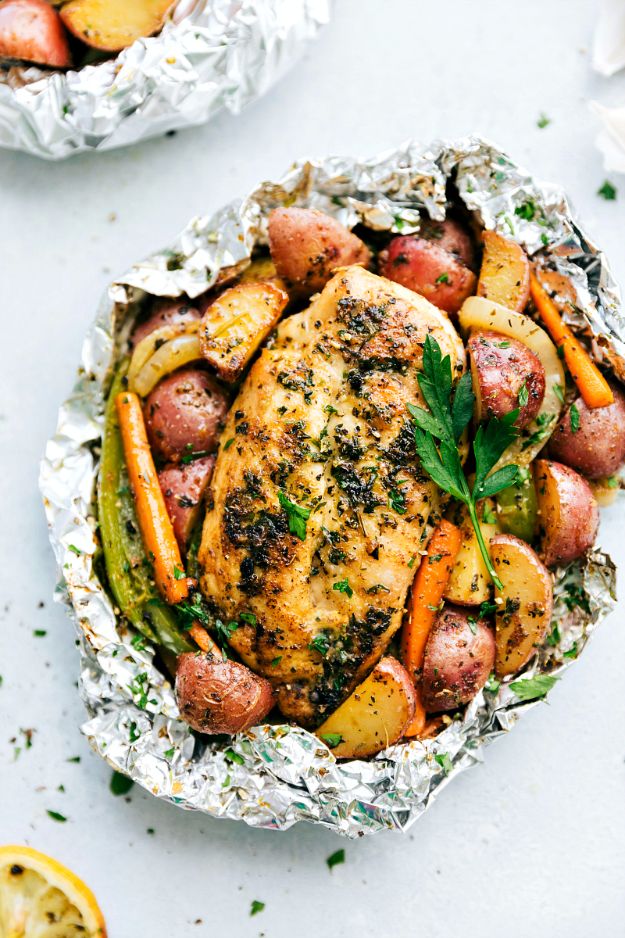 Healthy chicken and veggies loaded with Italian spices and baked in a foil packet. This simple recipe transforms chicken into a tasty effortless dish that would make your next camping trip more memorable. Also, I'd love to make these ahead and put them in the freezer for weekday lunches.
5. Cheesy Ranch Chicken Potato Foil Packets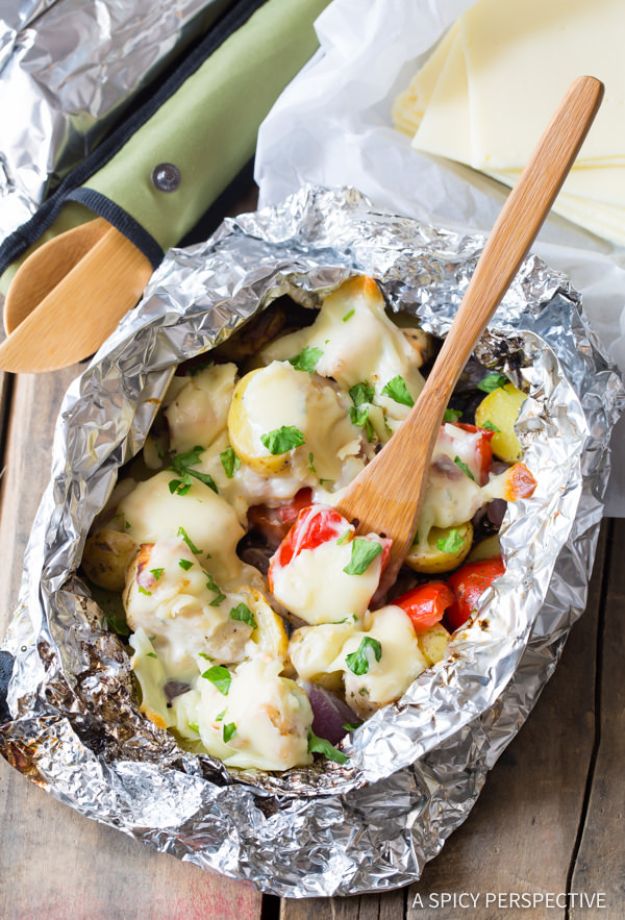 Chicken and potatoes sizzle inside a grilled foil packet with creamy ranch dressing. I had something similar to this once when I was child at camp. It's bringing back memories. I will have to make this again for my family. Sure to be a campfire favorite, this recipe can easily be a part of your weekly meal plan.
Please follow and like us: