Ever thought to make your Thanksgiving dinner in a slow cooker? Was I ever surprised to learn that most of my favorite Thanksgiving dishes could be prepared with much less effort than usual when you simply put them in a crockpot. Save time and stress with these best ideas for your top Thanksgiving foods- you may be running out to buy a second crockpot once you see them. From soups to sides, appetizers to desserts, and of course, turkey, stuffing, and gravy, you will find a step by step recipe tutorial for some of the most delicious Thanksgiving recipes around. I really love using them in addition to my regular Thanksgiving dinner preparation because it frees me up to work on main courses and et the sides do themselves. I had my dinner so organized last year because of the revolutionary hands-free approach the trusty crockpot gave me, I honestly wouldn't do my holiday dinner preparation any other way, it makes so much sense and the food tastes delicious.
1. Slow Cooker Thai Pumpkin Soup
I was having an impromptu ore Thanksgiving brunch for some coworkers and I hadn't gone shopping for fresh ingredients. So I found this recipe that was perfectly in line with what I had in the pantry. I got up early and added the sauteed onion, spices, can of pumpkin puree, and a few other packs of Lipton's instant soup to my crockpot and went back to bed. Up again to get ready and set the table, no muss, no fuss and my guests loved it.
2. Slow Cooker Spinach And Artichoke Dip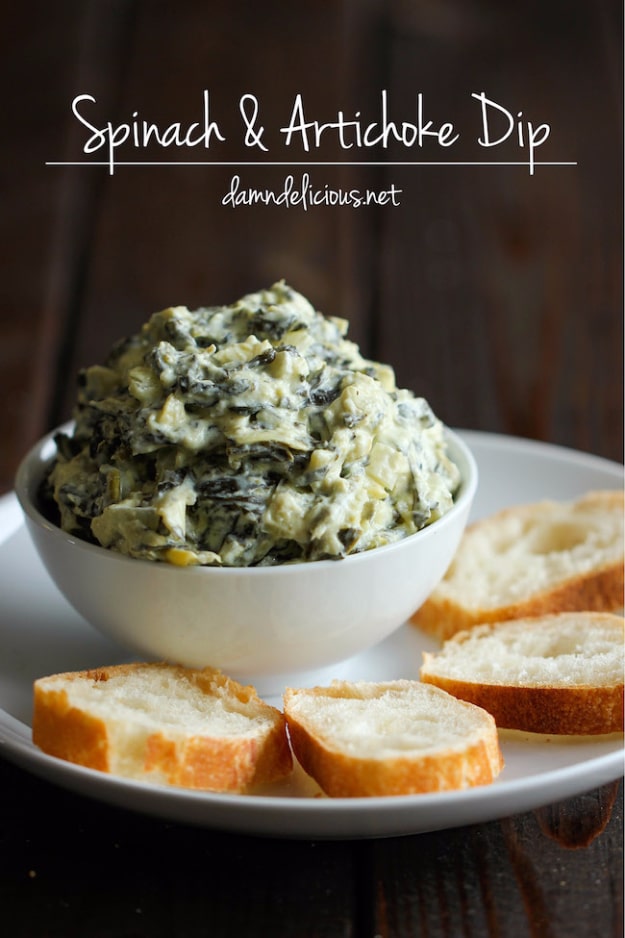 I could eat spinach dip every day of the year, but it is always a big winner with your holiday guests and this is the most delicious recipe I've ever tried. You put regular spinach dip ingredients into a slow cooker and stir it well cook it on low for 2 hours, then stir in delicious cream cheese and cook another 10 minutes on high. This mixture turns into a rich, savory appetizer that you could eat alone or as a dip. My best friend made it for a party and she spread it across tortillas then cut and rolled them into beautiful spirals. This spinach dip will not disappoint.
3. Slow Cooker Pumpkin Risotto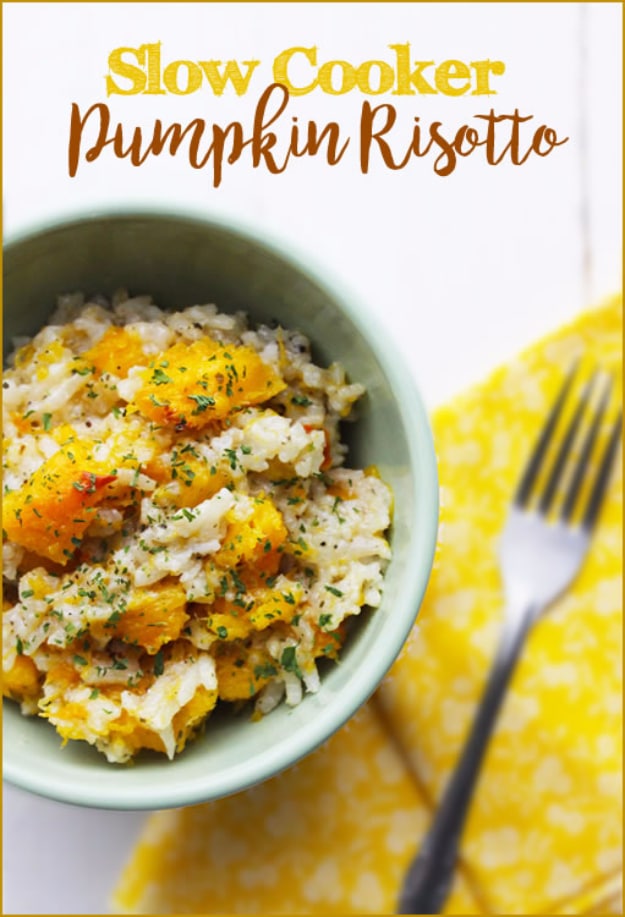 Pumpkin risotto is so delicious made in a slow cooker and what a perfect way to free yourself up to attend to other tasks as you are attending to as you frantically prepare your Thanksgiving feast. The best thing about using slow cookers is it makes your entire holiday less frantic. Pumpkin is such an Autumn delight and mixing it with rice makes a perfect side dish for your Thanksgiving feast.
4. Slow Cooker Apple Cider Maple Meatballs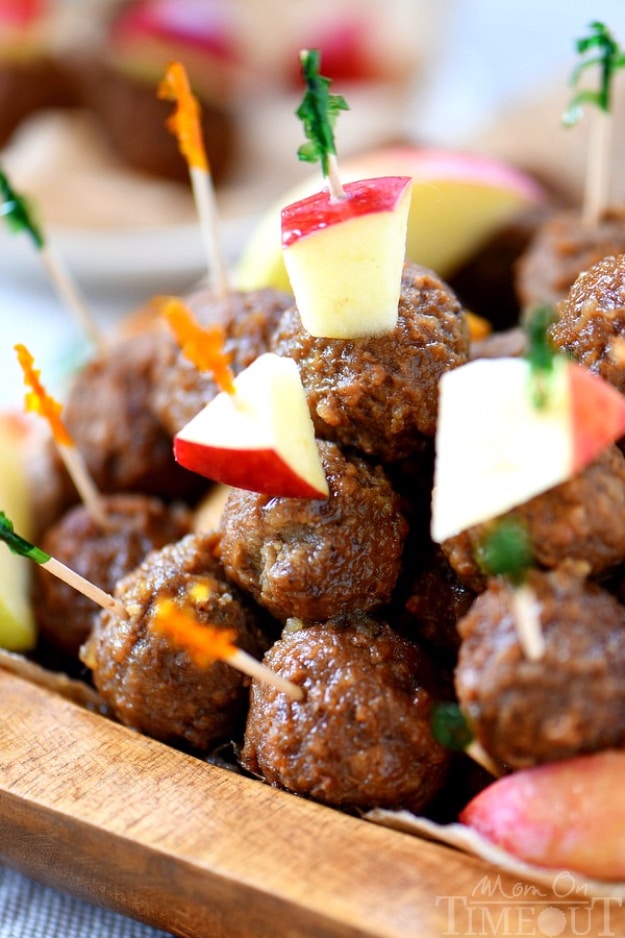 Apple Cider is one of my favorite Fall flavors of all time. I hosted a small get together at my house and started the evening with warm apple cider cocktails on my front porch amidst all the lovely decorations my kids had made and I had these delicious slow-cooked maple cider meatballs as a lovely appetizer. Everyone loved them and ate them all. It was the perfect appetizer for my hungry guests because it was just a little bit of protein to keep them going and not fill them up with fluffy carbs.
5. Slow Cooker Stuffed Peppers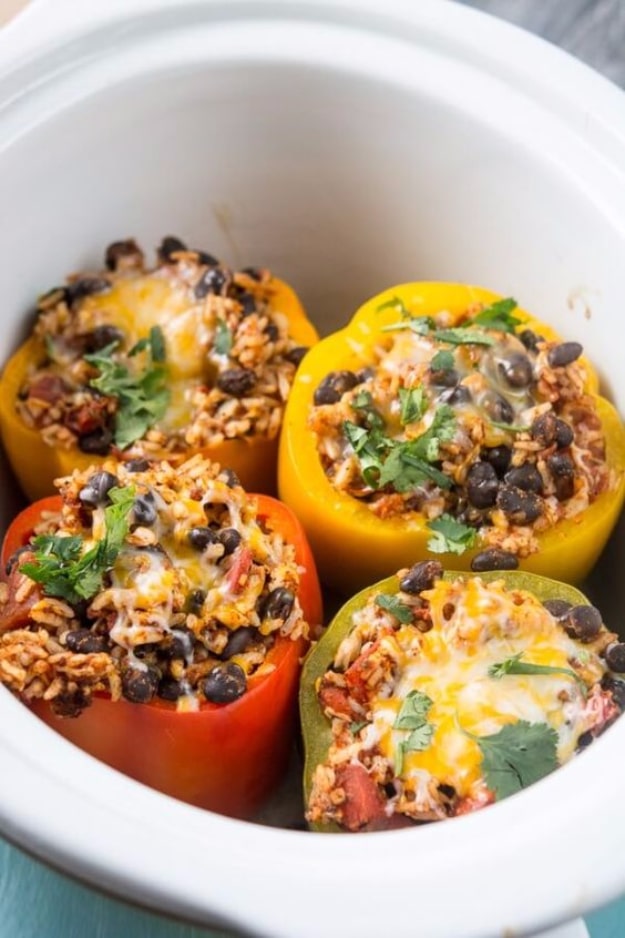 My Mom used to make stuffed peppers in an electric skillet, but this crockpot recipe is even more delicious than my Mom's. It consists of a rice, multi-bean, cheese and tomato mixture stuffed inside your gorgeous pepper cups, then slow cooked in your crockpot. Serve topped with lovely cilantro as a side dish for a Thanksgiving side with a Latin twist.
6. Thanksgiving Stuffing In The Slow Cooker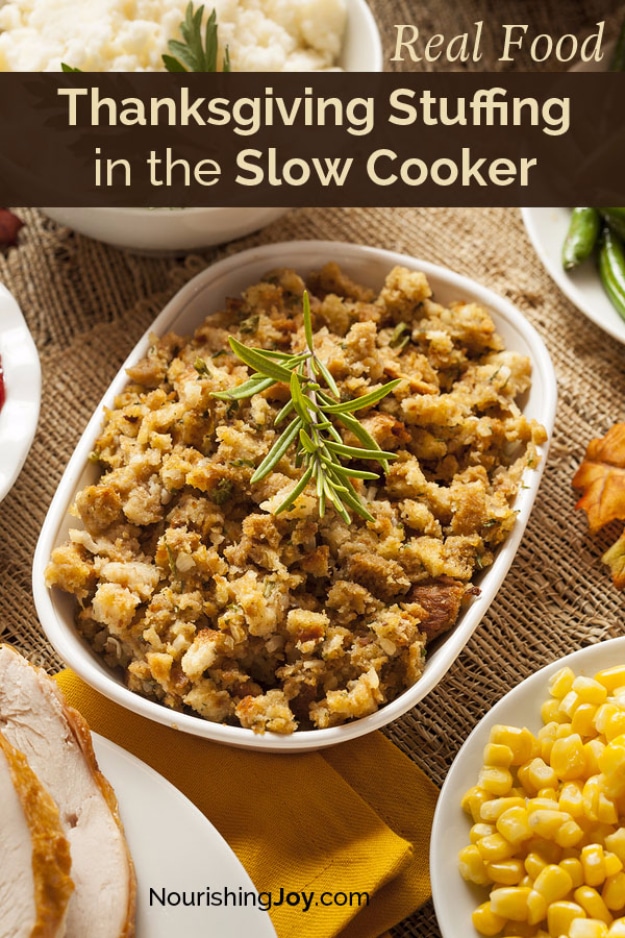 Stuffing has to be my favorite part of Thanksgiving, I could eat an entire plate of stuffing alone. Stuffing has to be moist though, and it easily dries out with traditional oven style cooking, so this slow-cooked crockpot version won't ever dry out or let you down. The slow cooking really allows the flavors to steep and run together in a beautiful Autumn explosion. Most of us are overrun with our many cooking projects for our Thanksgiving melange, so rest assured you will be freeing up a lot of oven space. Also, you can add the ingredients to your crockpot and transport to another destination for cooking, as crockpots are a self-contained little food factory all to themselves.
7. Slow Cooker Pumpkin Cobbler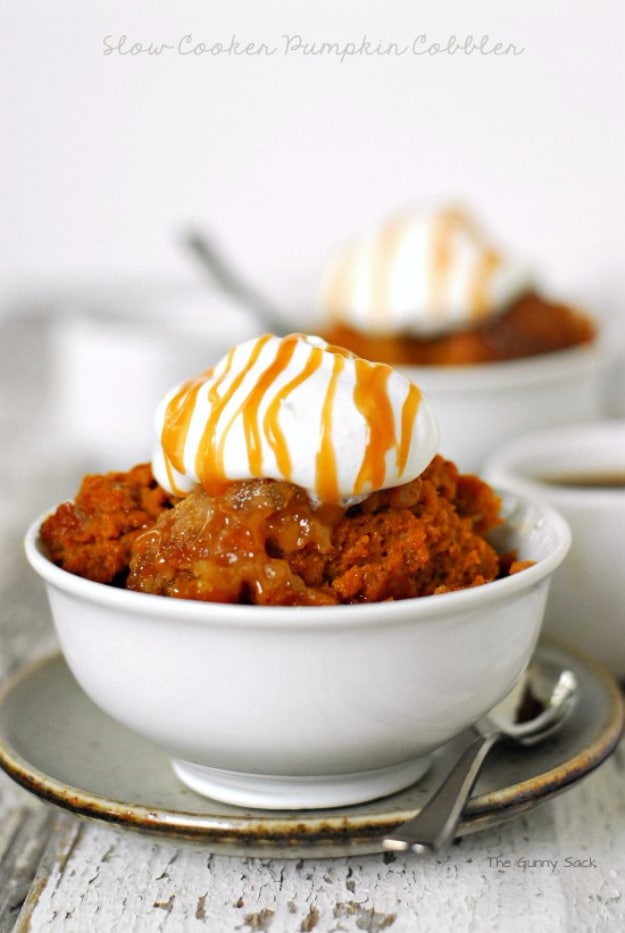 This recipe is pure genius and purely delicious. If you love pumpkin as much as I do, you don't want to miss this slow-cooked crock pot cobbler. This Thanksgiving pumpkin dream dessert is super easy and a lot of fun. After adding your wet ingredients you add a box of butter pecan cake mix to the top and it makes a delicious crumble consistency when done. I serve it with pumpkin pie spice lattes from our local Starbucks and everyone stays happy for days.
8. Slow Cooker Gingerbread Pudding Cake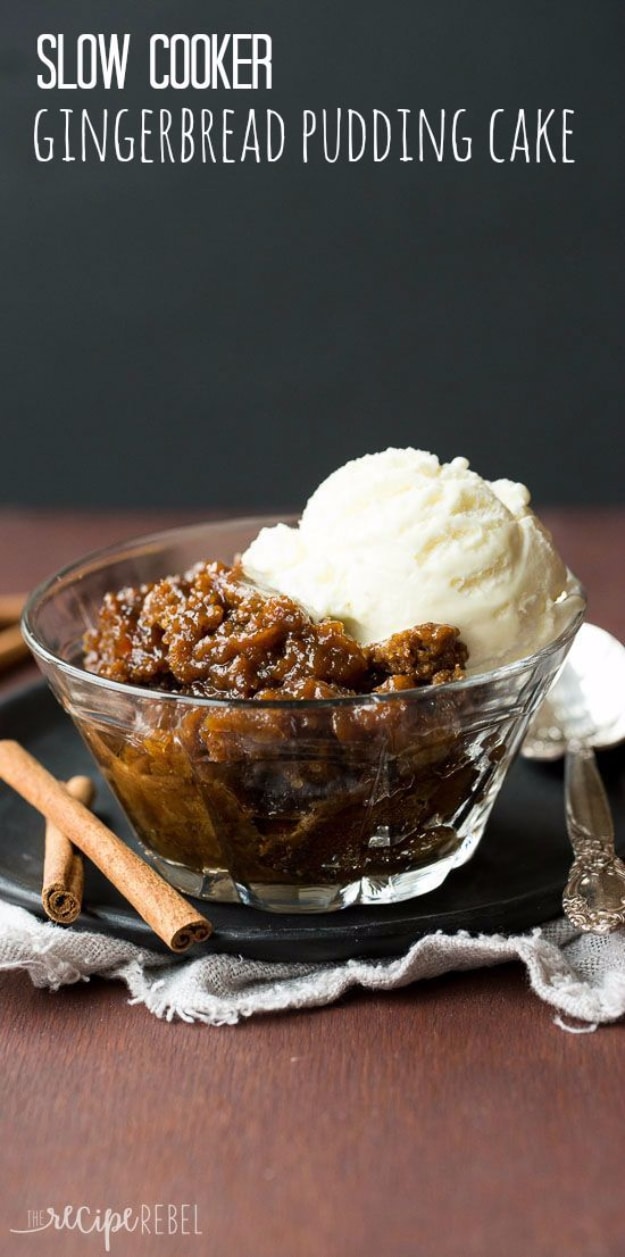 Everything is better as a pudding cake and this Thanksgiving gingerbread pudding cake is no exception to that golden rule. I had never made this kind of cake in a slow cooking crockpot before, so it was a little daunting at first because the ingredients were all thrown together with the liquid, it couldn't be that easy right? I continued following the instructions and cooked it on high for 2.5 hours and when I lifted the lid I was so amazed. This adds old English country style to your holiday table with practically no effort at all.
9. Slow Cooker Turkey Breast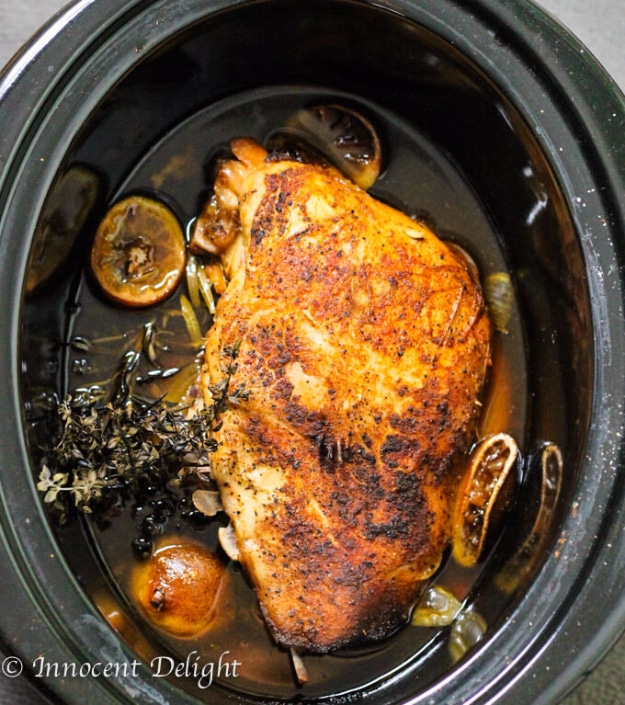 You can make anything in a crockpot these days, but a traditional roast has to be the best-tasting roast you will ever make. I know great things aren't supposed to be this easy, but let me tell you they are, especially if you are making a small Thanksgiving for 2. I cooked a turkey breast in my crockpot for my boyfriend and I and it was just the right amount. I used a meat thermometer at the end to make sure the turkey breast reached 165 degrees and served it hot with the gravy recipe in the link. Simplicity was never so easy.
10. Pumpkin Pie Overnight Slow Cooker Oatmeal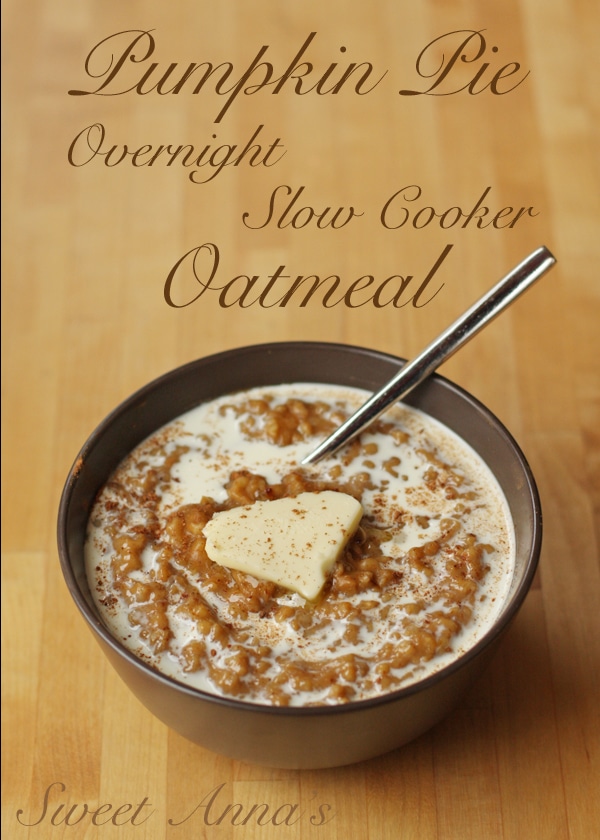 The only reason not to try this is if you don't like pumpkin, not the case for my tribe of pumpkin lovers. My kids will eat pumpkin pie for breakfast if I let them, so I thought why not make a healthy fiber-filled oatmeal treat using pumpkin puree. You slow cook this one overnight so its perfect for a holiday sleepover. The kids are so thrilled to get up and smell the lovely pumpkin spice aroma it fills the house with and cleaned out the crockpot in less than 20 minutes.
11. Slow Cooker Stuffing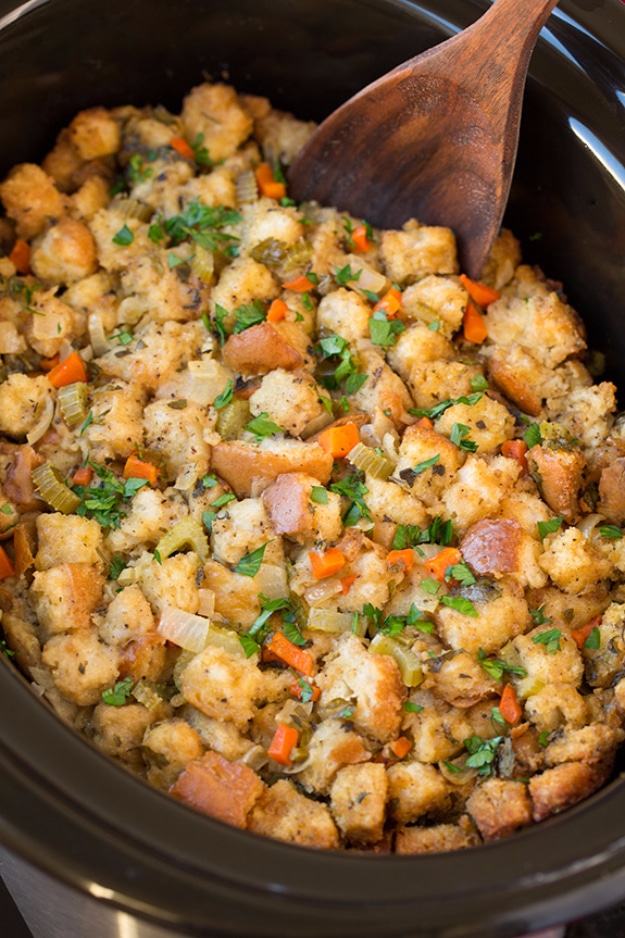 12. Slow Cooker Stuffing With Bacon Onions And Sage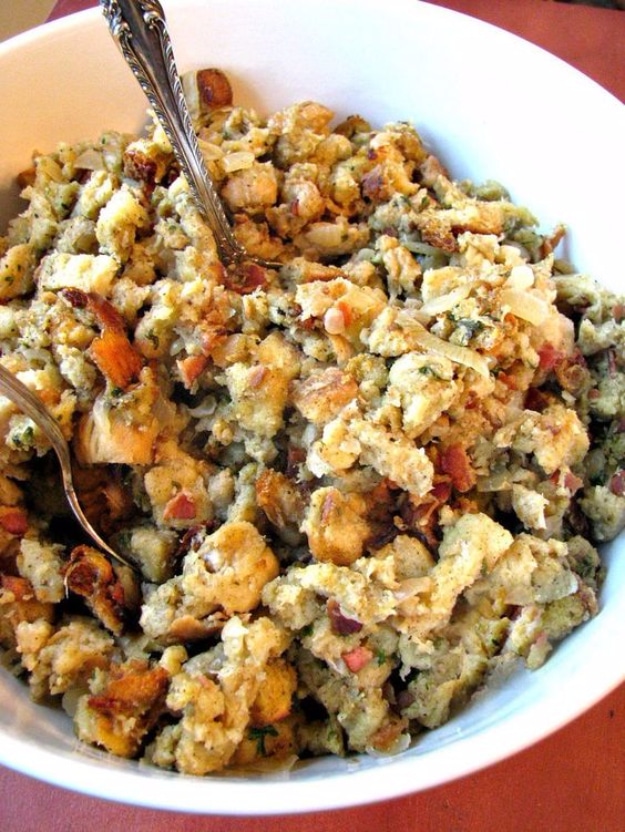 13. Slow Cooker Cheesy Bacon Ranch Potatoes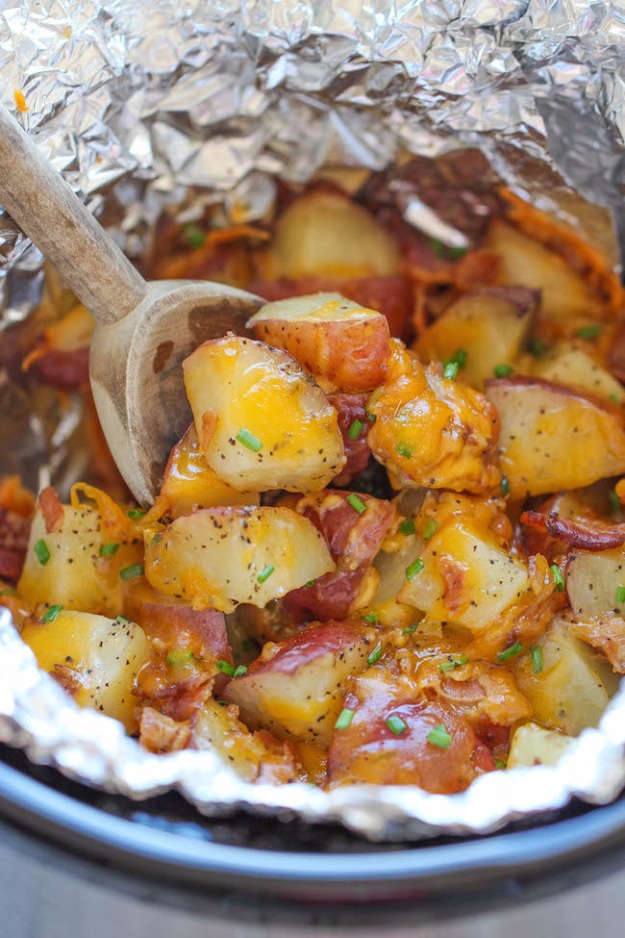 14. Slow Cooker Garlic And Herb Cheesy Chicken Dumplings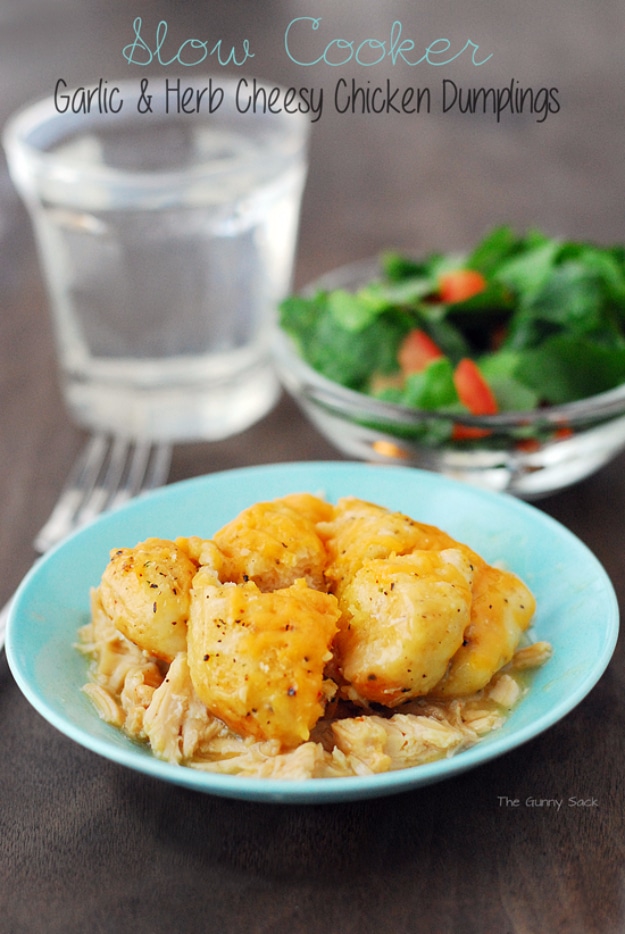 15. Slow Cooker Butternut Squash Soup