Love cake pops? If you have tried making your own at home yet, you will after you see these awesome cake pop recipes. As cute as anything you see for sale, and they taste so much better when fresh, plus you can eat as many as you want!
34 Cake Pop Recipes
1. Funfetti Cake Pops
Funfetti cake pop balls are a unique and fun way to celebrate your next birthday or for any upcoming event you are hosting – or attending! Learn how to make cake pops with this simple DIY tutorial from Hungry Happenings. Then decorate them with loads of sprinkles. These Funfetti Cake Pops are simple to create and look great, don't they?
2. Truffle Stuffed Brownie Pops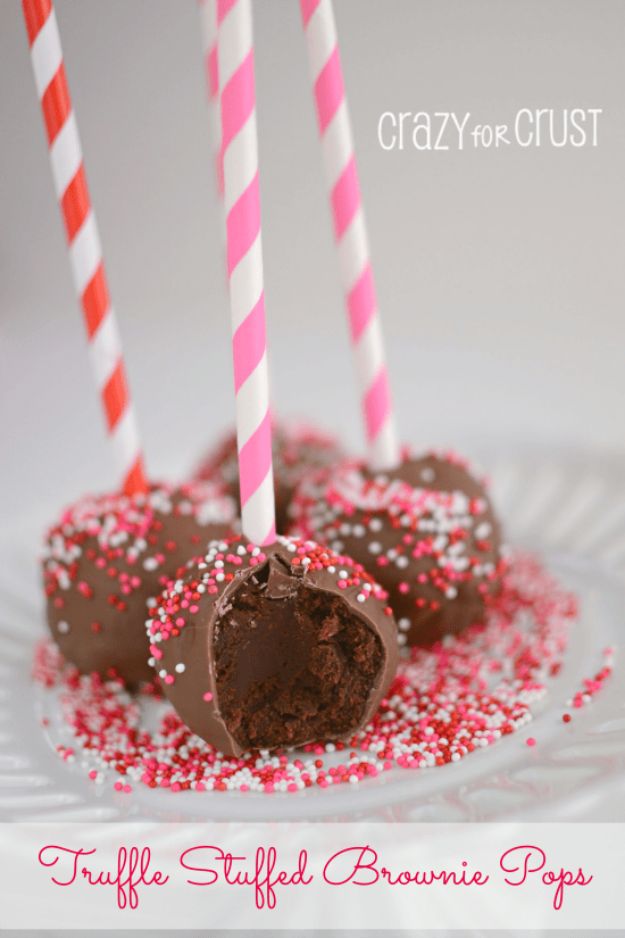 A truffle inside a brownie dipped in chocolate and on a stick! Chocolate indulgence to the extreme! Truffle Stuffed Brownie Pops are an explosion of chocolate. A rich, chocolate truffle makes up the heart of the pop. Truffles are so incredibly easy to make, if you've never made them. Equal parts chocolate and heavy cream, melted and smooth. That chills up hard and you scoop wonderful little truffle balls.
3. Flower Bouquet Cake Pops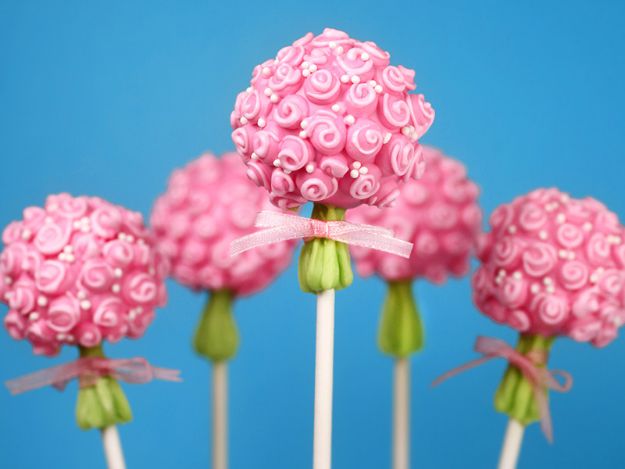 Take your cake pops to the next level with a Spring-inspired cake pop bouquet of flowers. I am absolutely blown away by this amazing design from Bakerella. All you need to make is some basic cake pops. Crumbled cake, mixed with frosting and rolled into bite-size balls. They are so incredibly cute! I'm going to have to make them for Mother's Day!
4. Chocolate Peppermint Cake Pops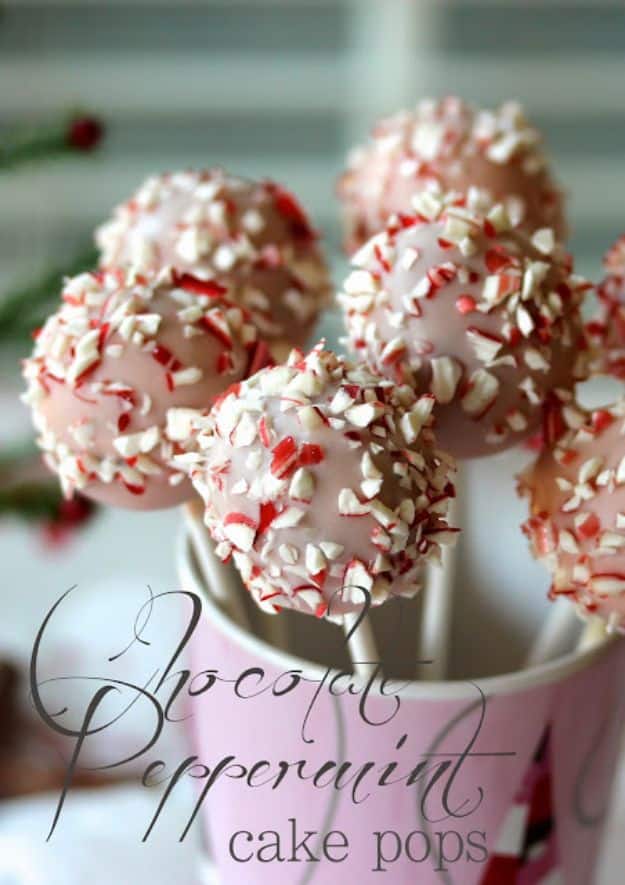 A fun way to combine favorite holiday flavors! Chocolate brownies mixed with peppermint and topped with almond bark – the ultimate holiday treat! I'm hoping to make them for a holiday party I'm attending soon and going to make them in fun Christmas shapes.
5. Pina Colada Cake Pops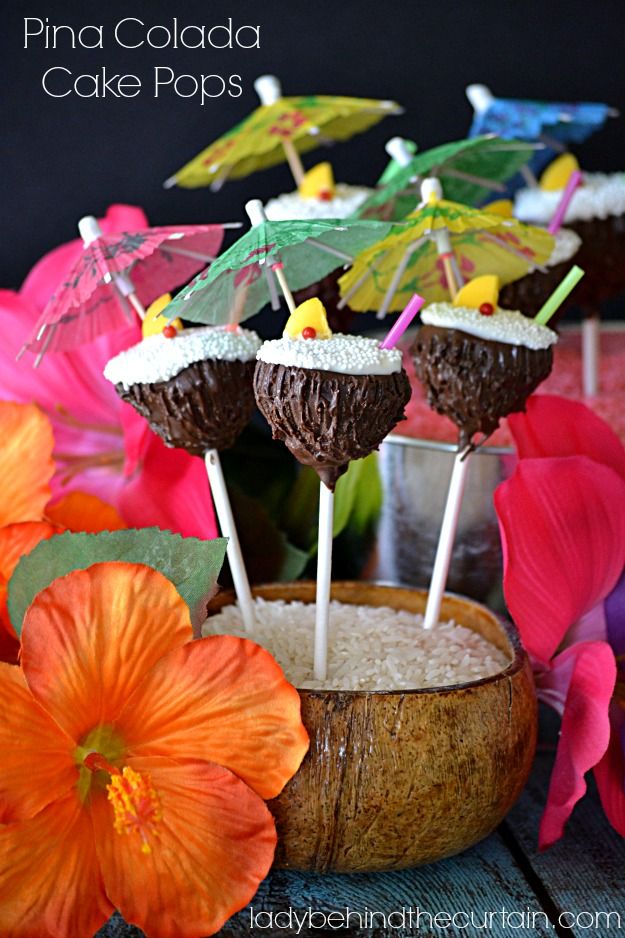 Oh wow, these Pina Colada Cake Pops look too pretty to eat! Sure to delight everyone, these tropical Piña Colada "Cake" Pops are a breeze to make, using dark chocolate coating for the coconut shell and coconut flavored chocolate to represent the pina colada. I honestly cannot think of a  better treat to have on your Luau dessert table then these Pina Colada Cake Pops.
6. Ice Cream Cone Cake Pops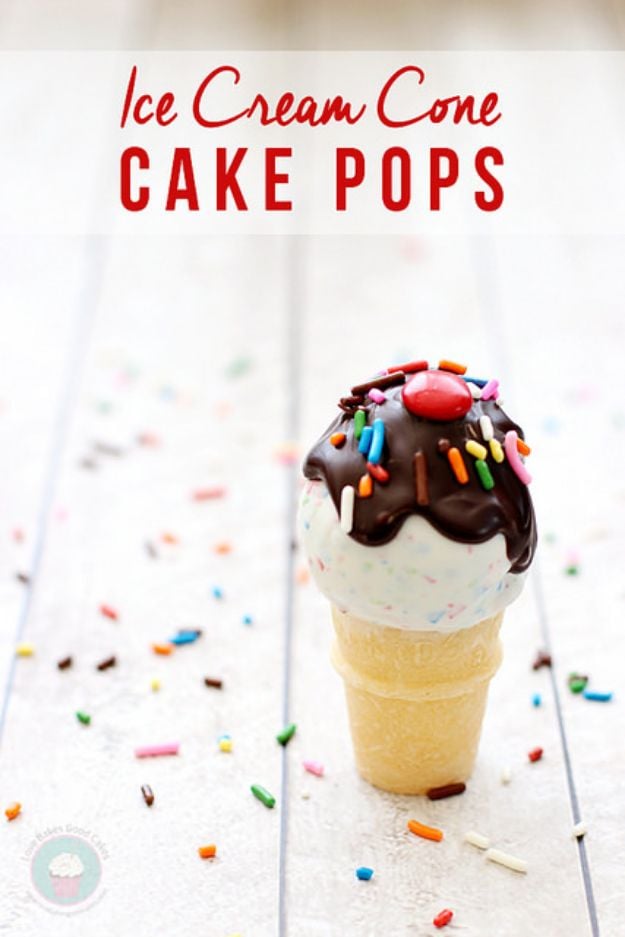 Want to try a fun and easy dessert recipe? This Ice Cream Cone Cake Pops Recipe from Love Bakes Good Cakes is the best. These adorable cake pops just scream "Summer"! What a great way to say goodbye to summer, and perfect for a party!
7. German Chocolate Cake Pops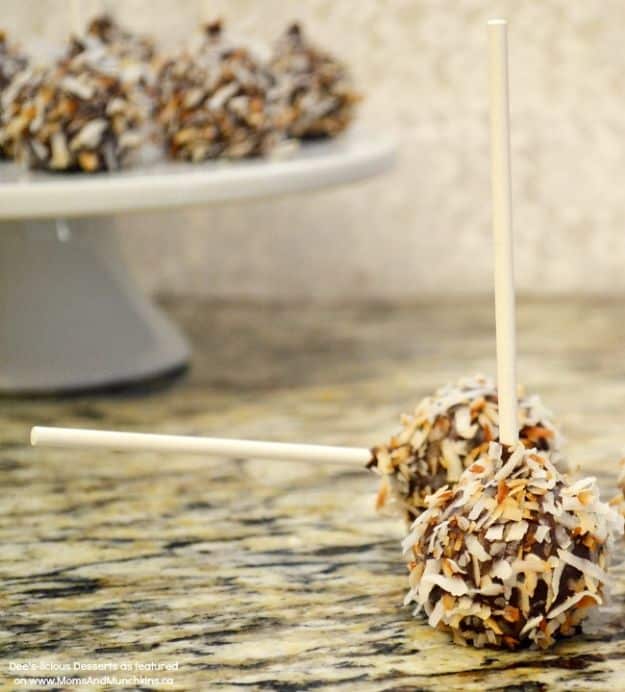 Energy Bites that taste like cake? These no bake German Chocolate Cake Balls are full of coconut, rich chocolate, dates and more. All the classic flavors and textures of German chocolate cake in bite-sized cake balls : coconut, chocolate and pecans. I am definitely going to give this yumminess a whirl!
8. Triple Chocolate Cake Pops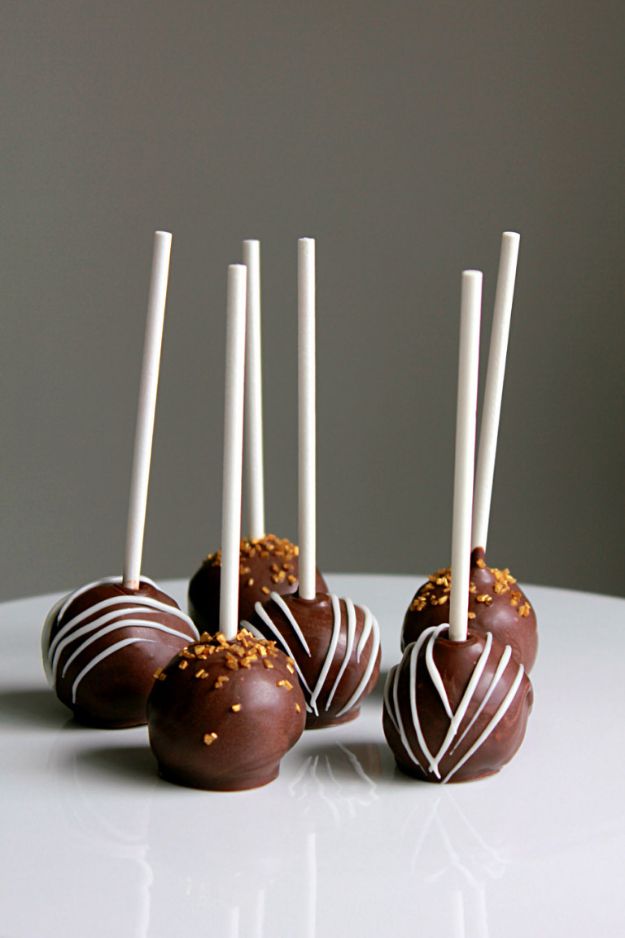 Triple chocolate cake pops are total show-stoppers, but are so simple to make! Just the thought of it would make you smile already. These cake pops were so easy to make, and so yummy. Turns out chocolate cake mashed up with chocolate frosting tastes exactly like really soft, decadent fudge. Isn't that chocolate enough for you?
9. Green Velvet Cake Pops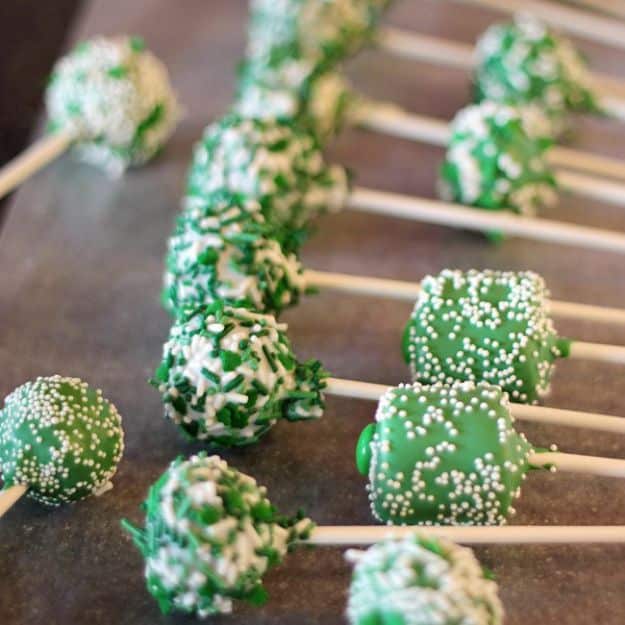 We all know and love red velvet cake, but let's try out a different color: green for St. Patrick's Day! These are festive, colorful and, most importantly, delicious. That deep, green color is just gorgeous. Most cake ball recipes seem so hard and full of time consuming steps, but this recipe from Love From the Oven seems so simple. Certainly a super sweet St. Patrick's day treat!
10. Candy Apple Cake Pops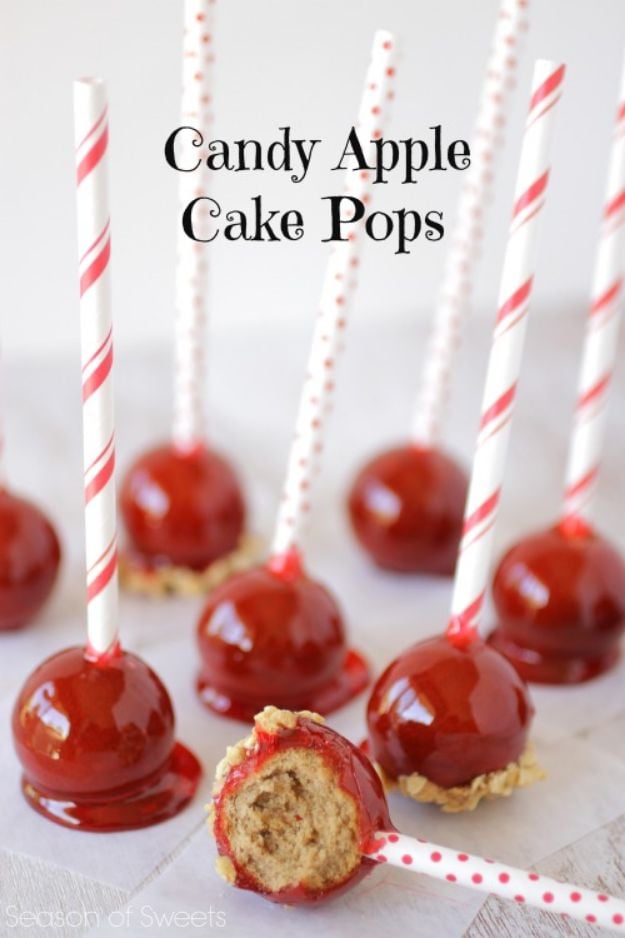 Candy apples minus the apples?  I'm going to be honest with you. I'm more of a candy apple person than a caramel apple person so this cake pop recipe is just perfect for me. These Candy Apple Cake Pops are so easy to make and they're pretty easy to devour too. They are great festive treat for Thanksgiving and practically any other holidays.
11. Strawberry Shortcake Cake Pops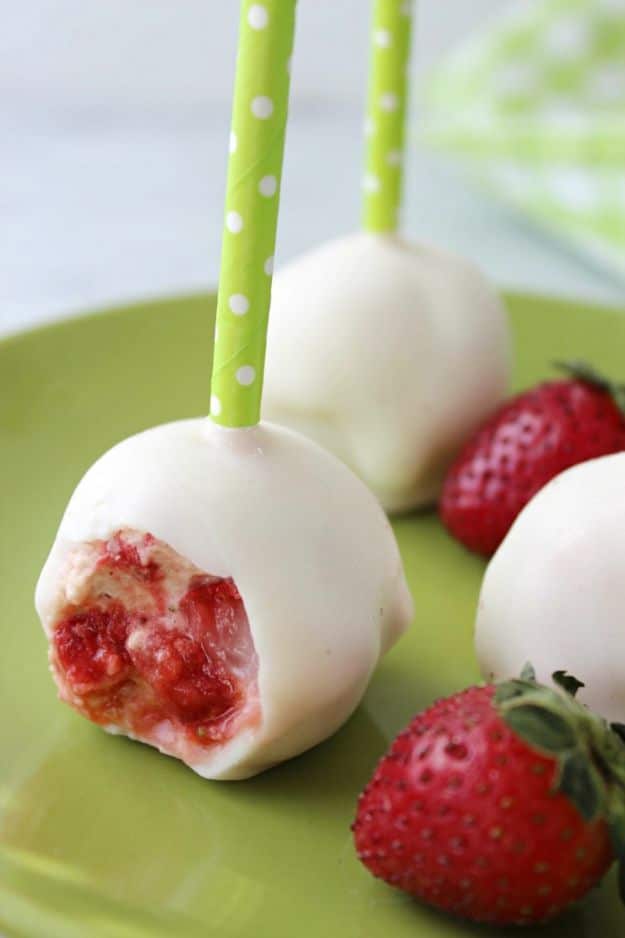 12. Skinny Vanilla Cake Pops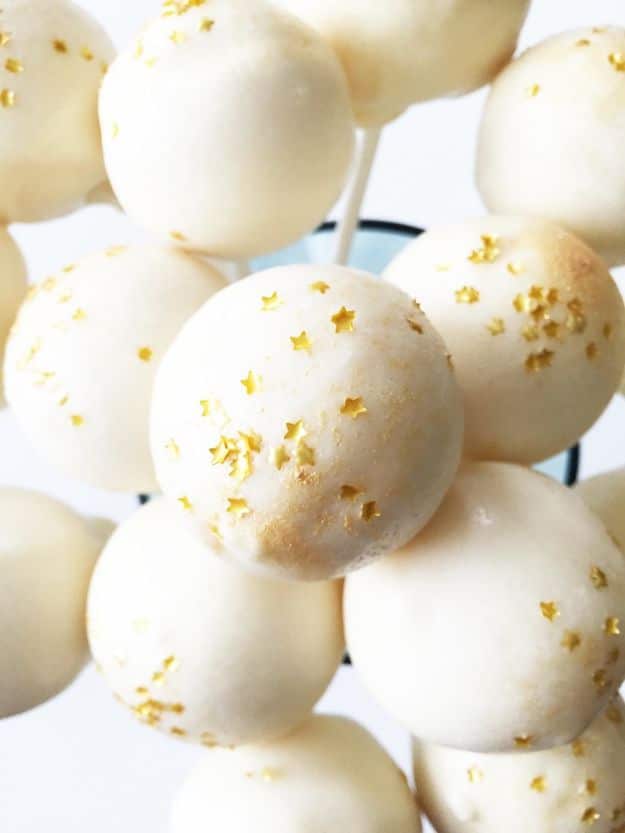 13. Cinnamon Roll Cake Pops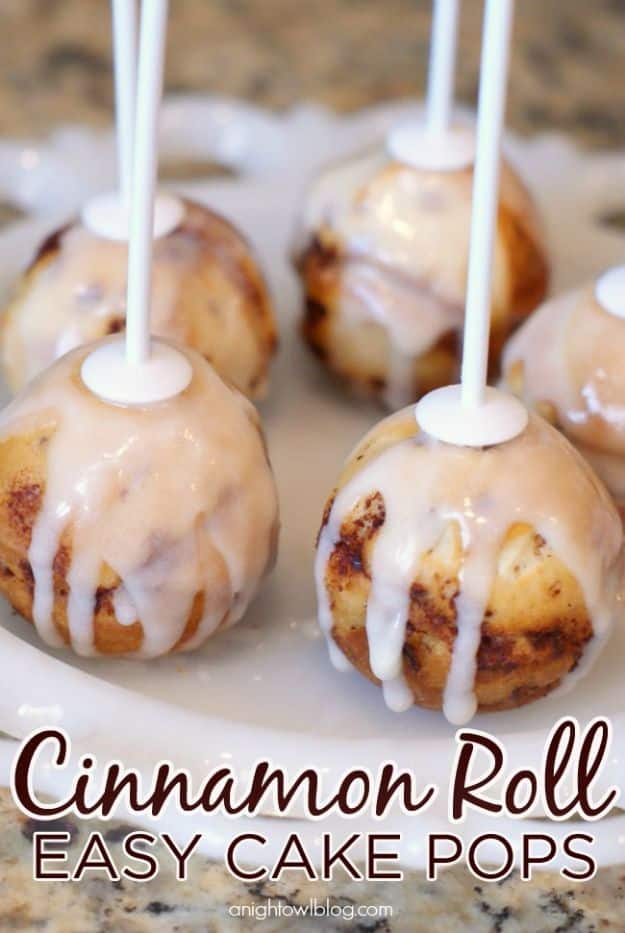 14. Easy Brownie Cake Pops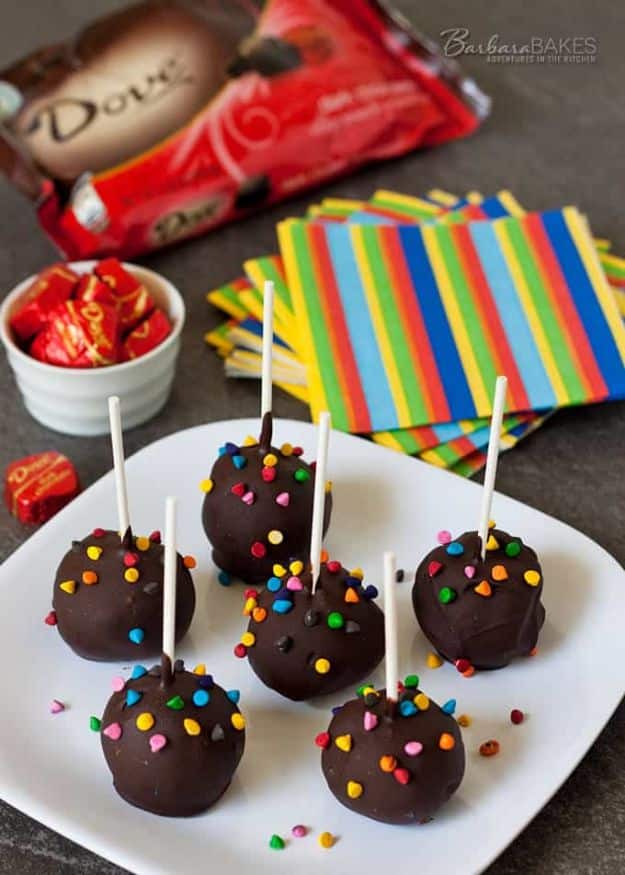 15. Mint Chocolate Cake Pops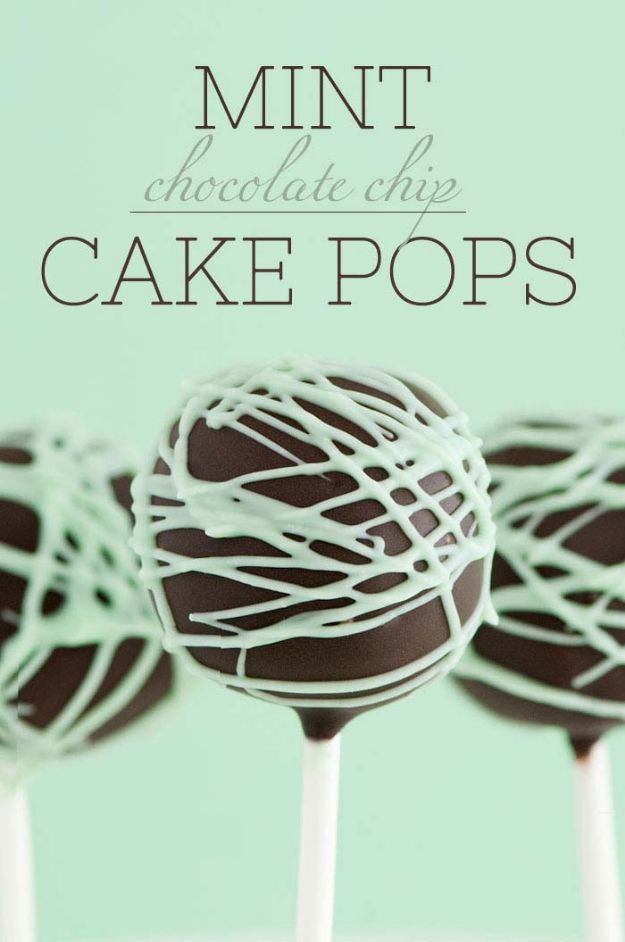 16. Sugar Skull Cake Pops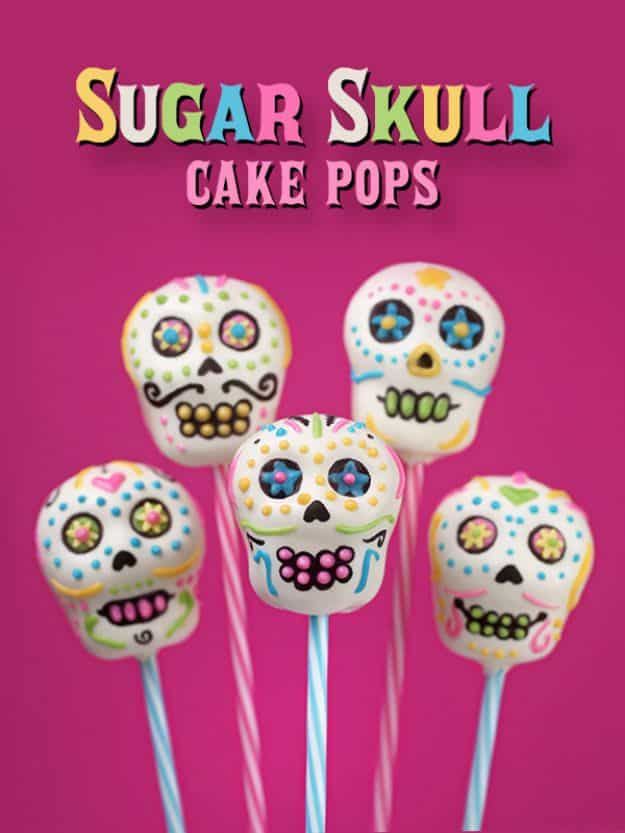 17. Easy Cake Pops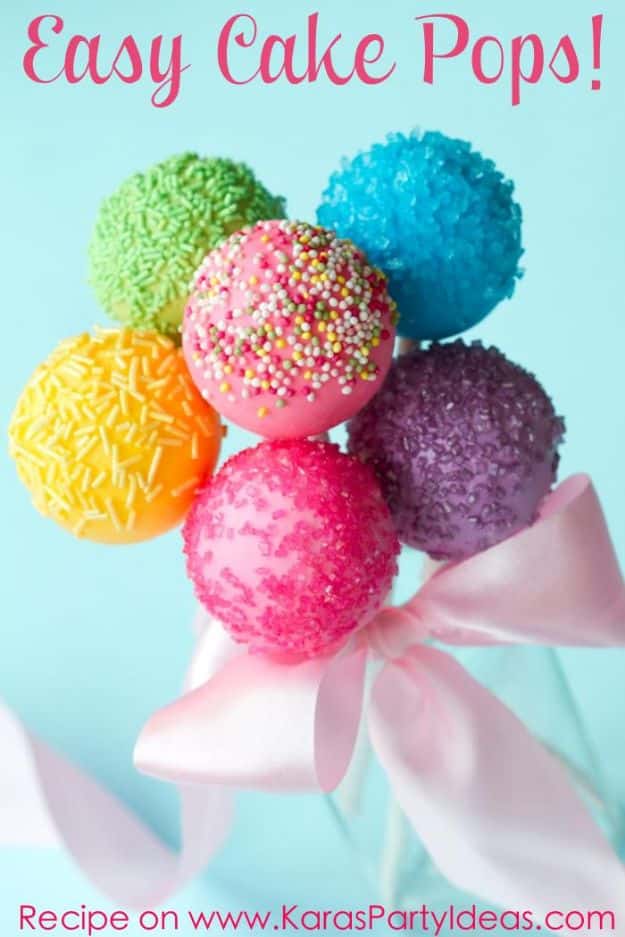 18. Easy Pumpkin Cake Pops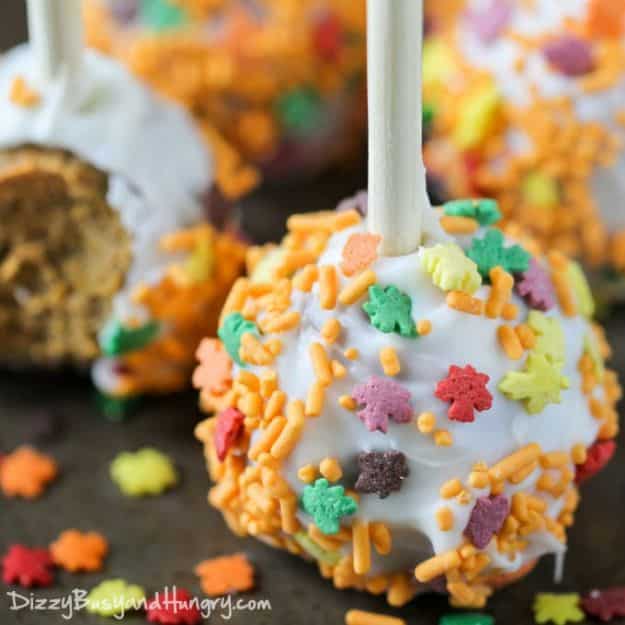 19. Pink Champagne Cake Pops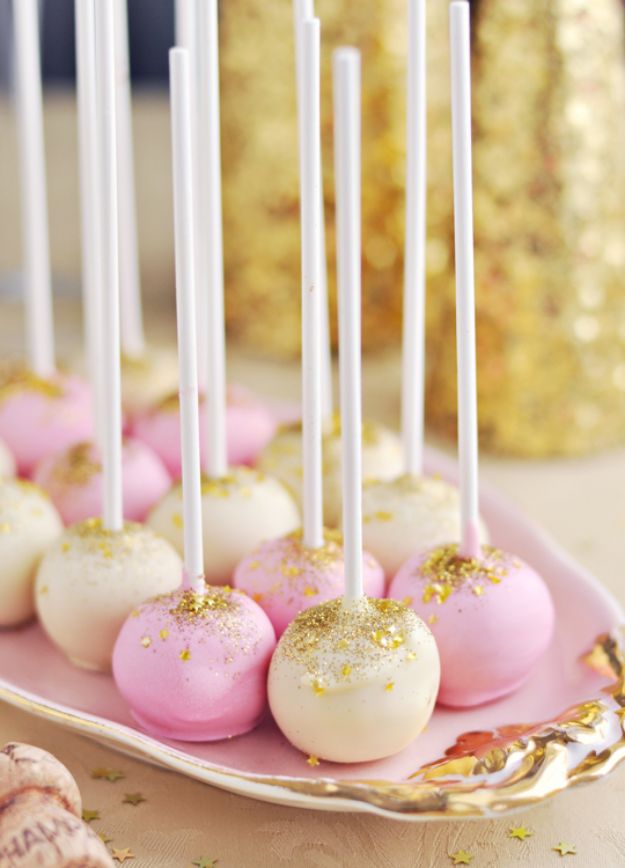 20. Churro Cake Pops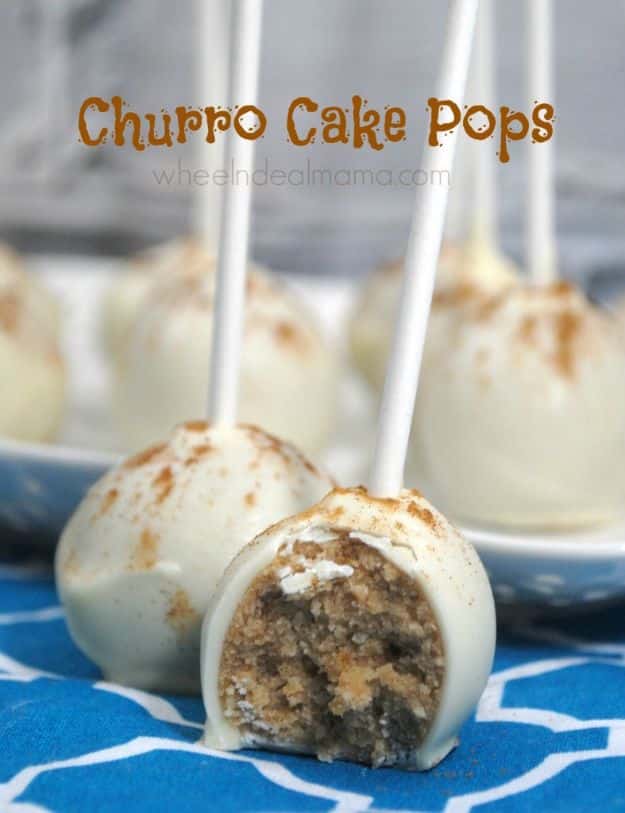 21. Ice Cream Cake Pops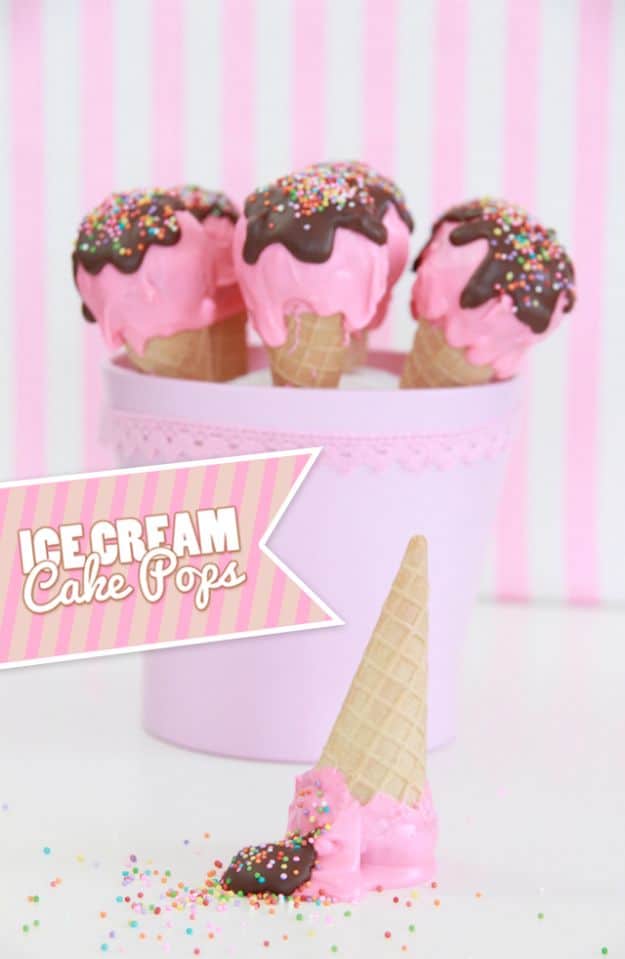 22. Chili Pepper Cake Pops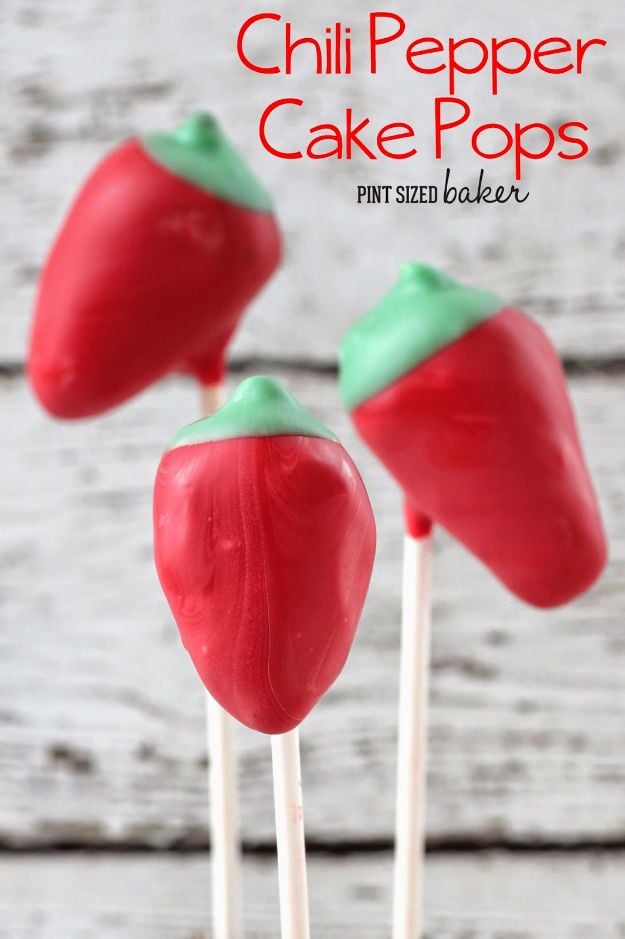 23. Pecan Pumpkin Spice Cake Pops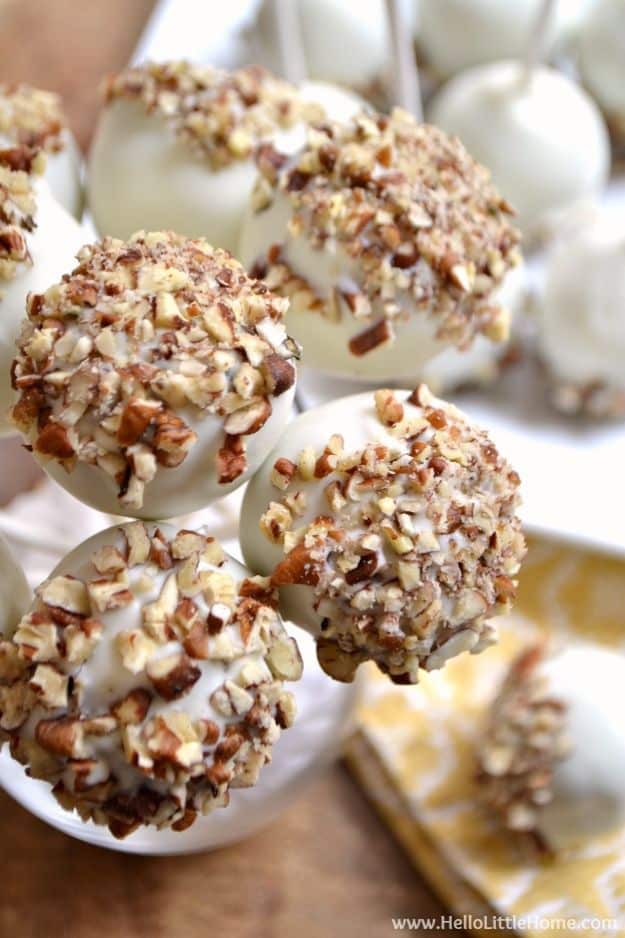 24. Snow Cone Cake Pops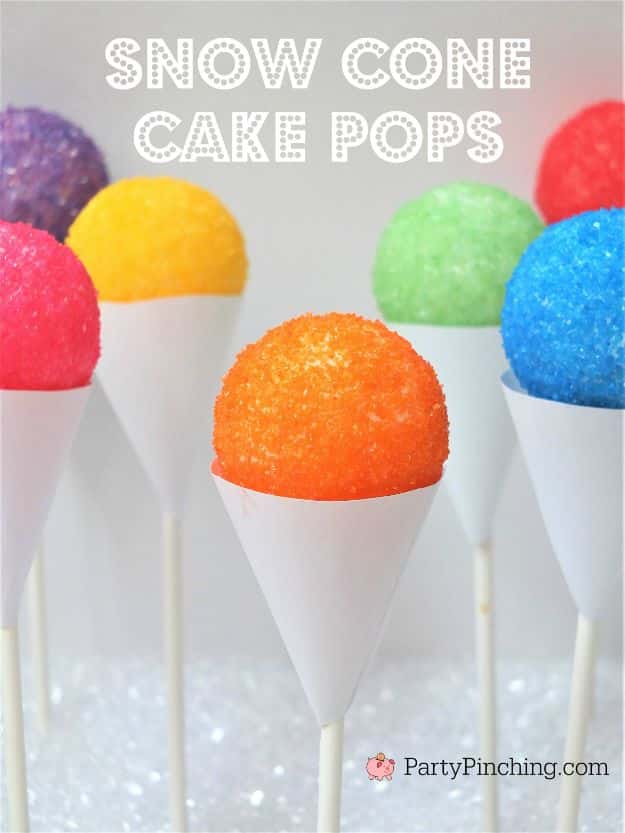 25. Peanut Butter Cookie Balls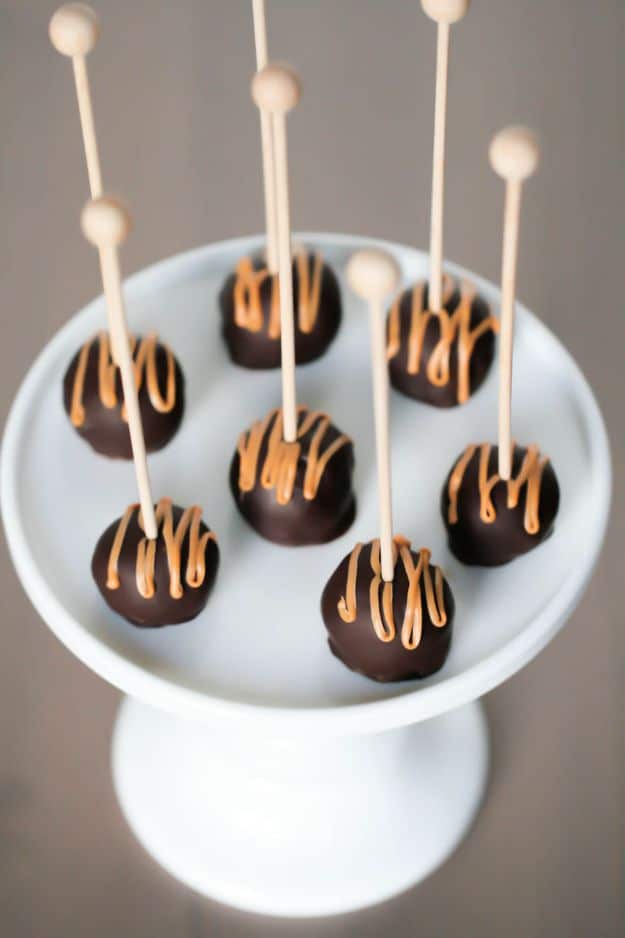 26. Tequila Sunrise Cake Pops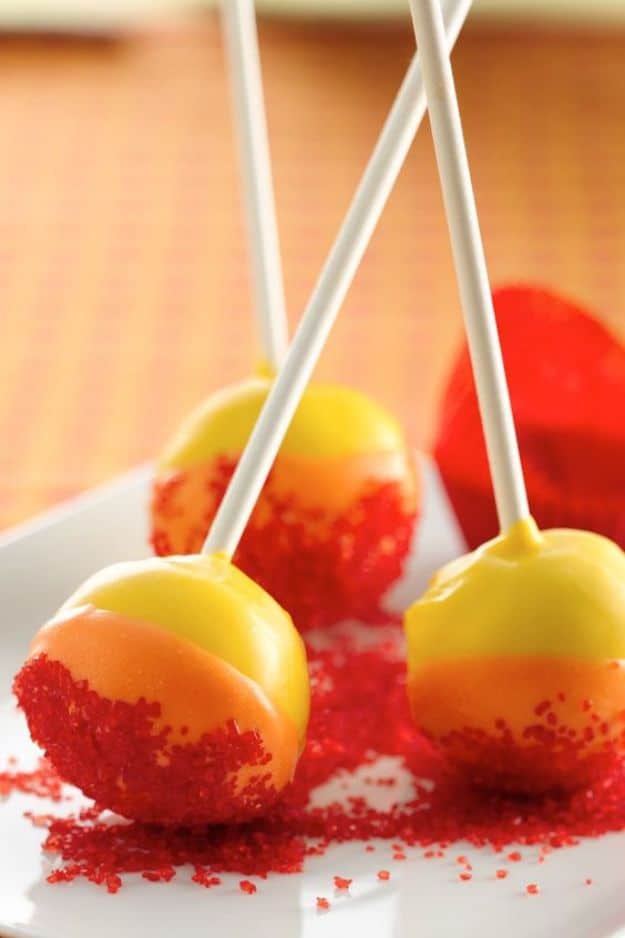 27. Vanilla Latte Coffee Cake Balls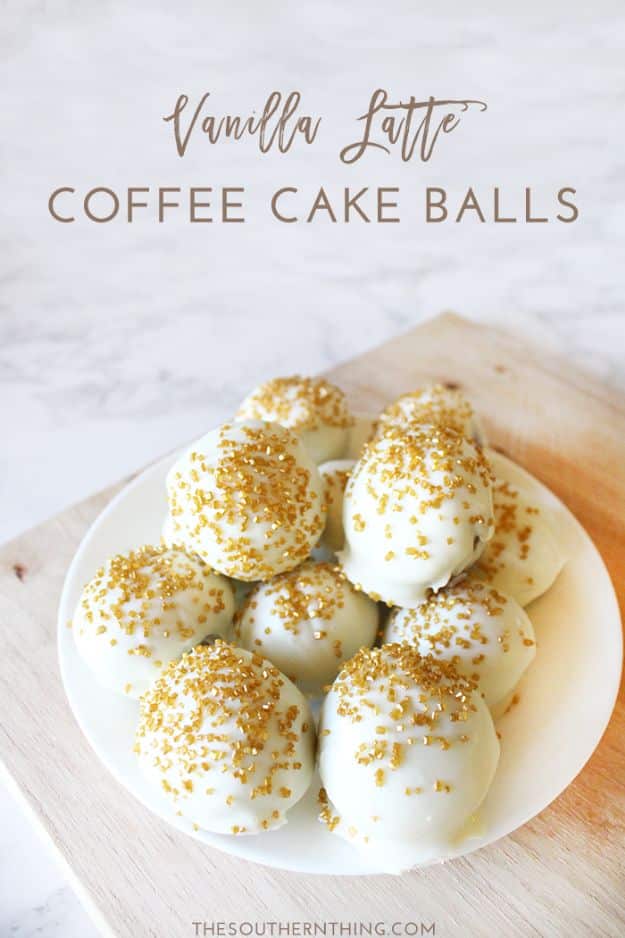 28. Grain-Free, Refined-Sugar-Free Cake Pops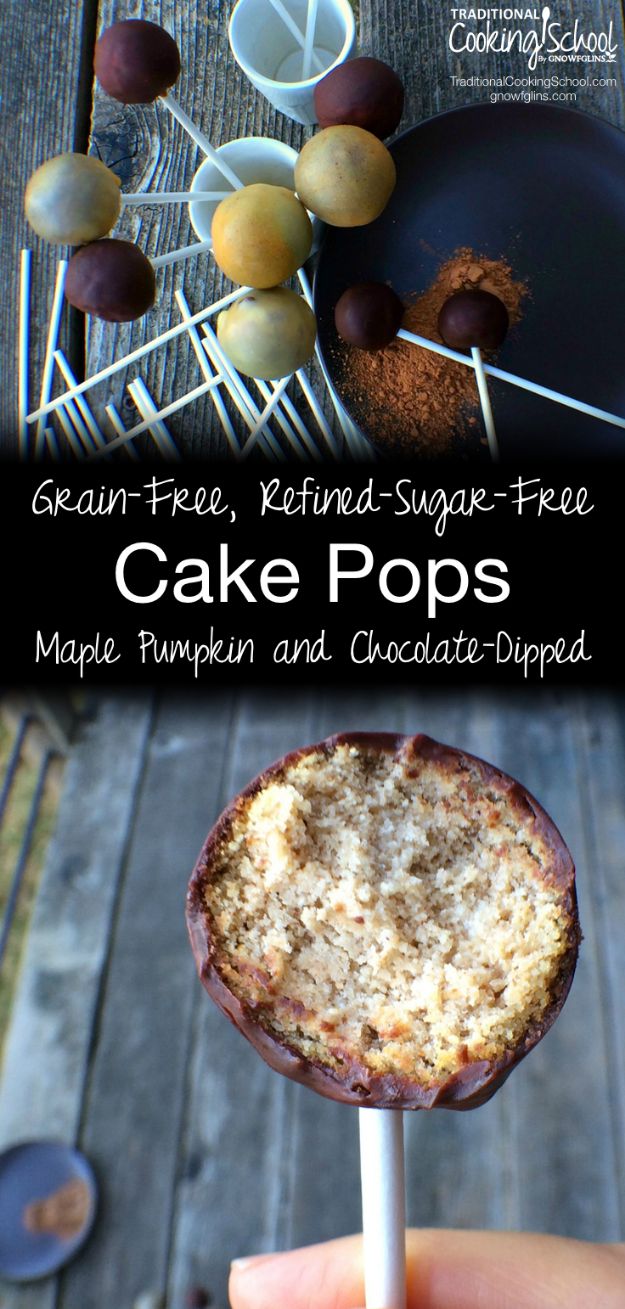 29. Pineapple Upside Down Cake Balls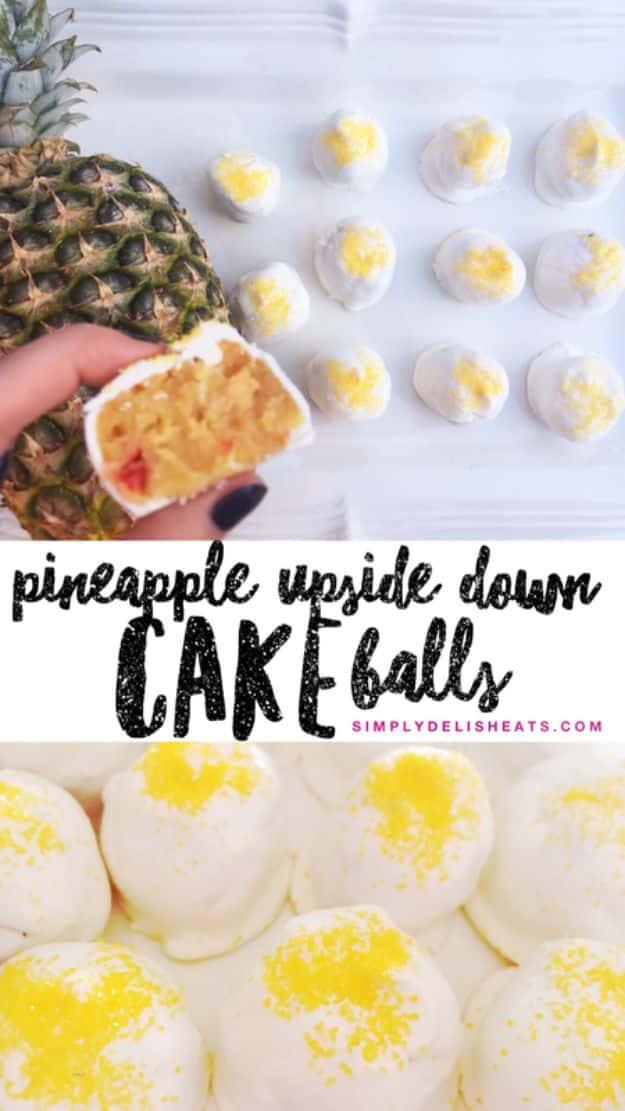 30. Bailey's Spiked Cake Pops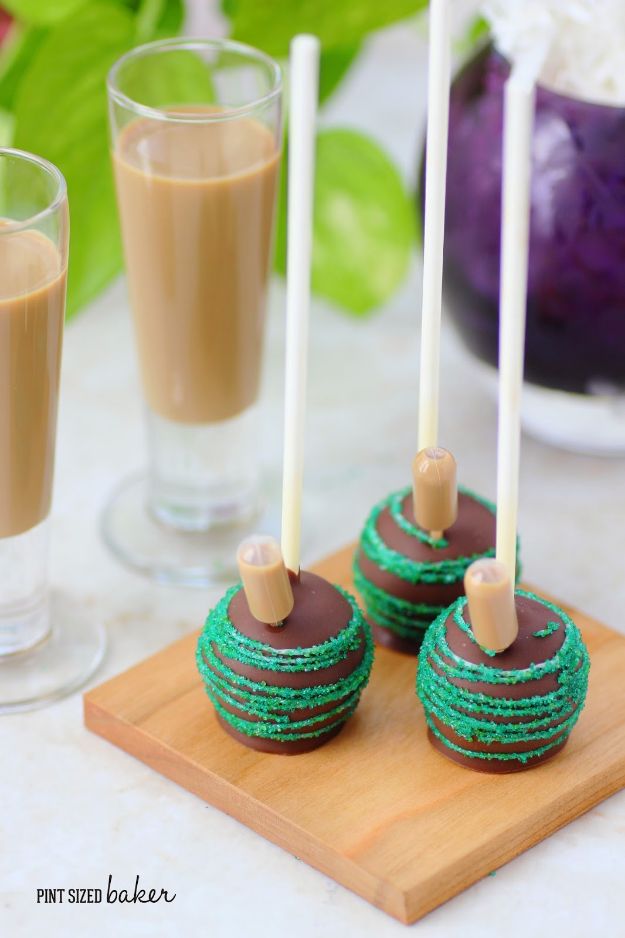 31. Cookies and Cream Cake Pops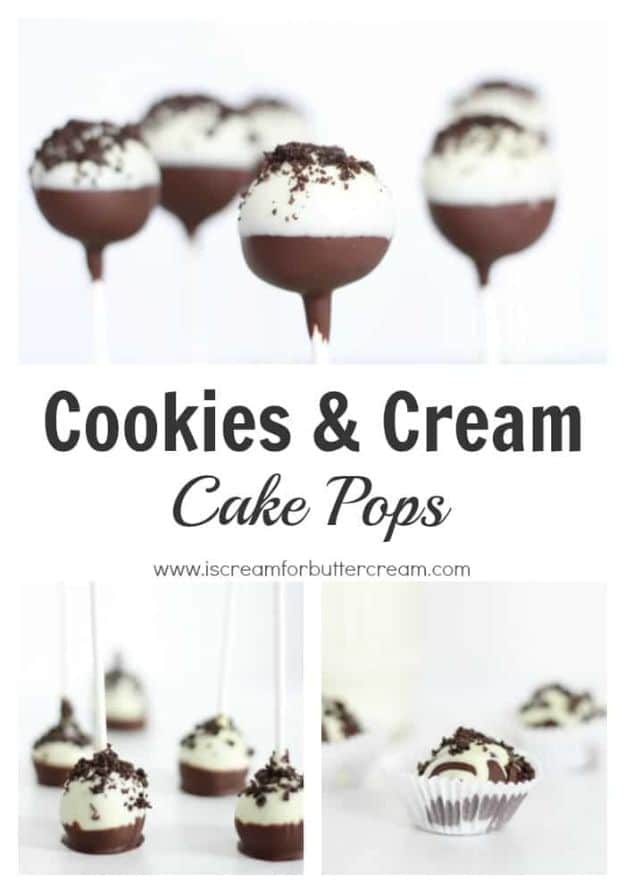 32. Little Debbie Cake Pops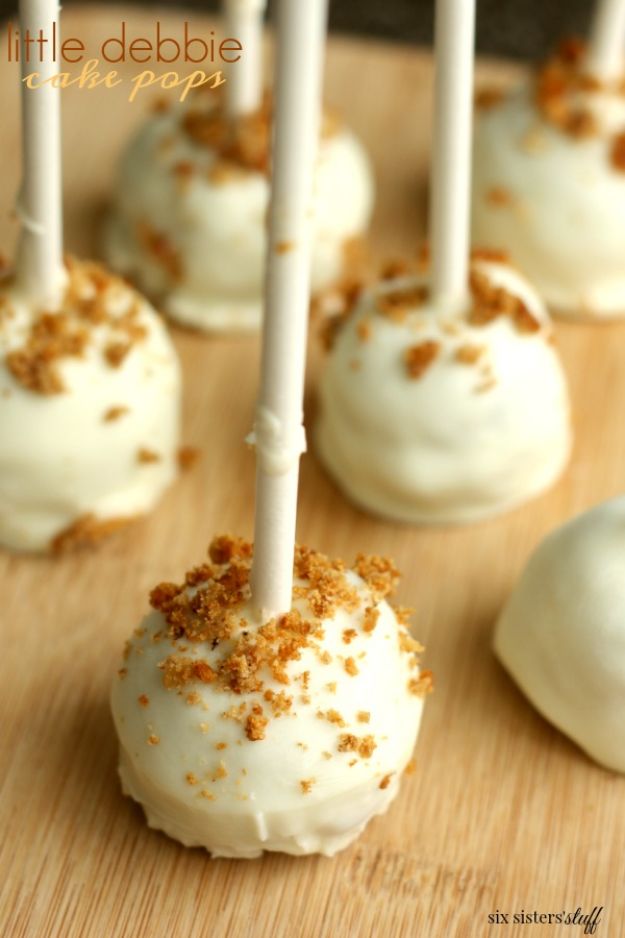 33. Caramel Apple Cake Pops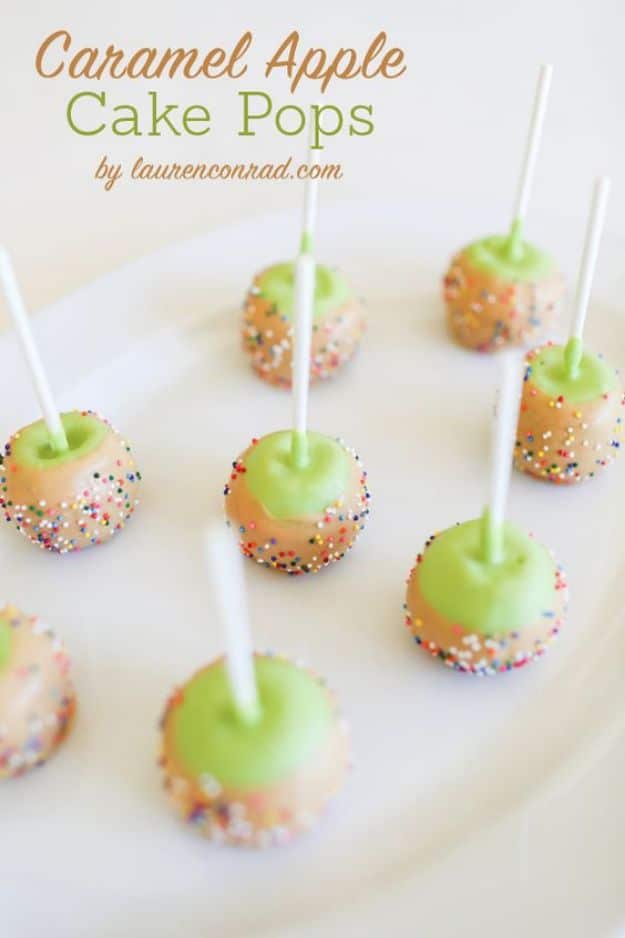 34. Cream Cheese Carrot Cake Cake Pops