Looking for some healthy recipe ideas where you can use chicken breast? Boneless, skinless chicken breast has long been a family favorite, but lately, the same old chicken dishes seem to have lost their appeal. Last month, I thought "I always find something interesting and delicious on restaurant menus using grilled chicken, why can't I seem to pull this off at home?" So I went looking for some awesome ideas to make my home cooked chicken breast meals exciting again, and found 34 recipe ideas I just had to share with you. From pastas to salads to one skillet meals,, you'll find a little something to please everyone's tastes here. My favorites are the quick and easy ideas that you can make ahead for lunch. Which ones are yours?
Best Chicken Breast Recipes
1. Crispy Parmesan Garlic Chicken with Zucchini
For a quick, scrumptious dinner this crispy parmesan garlic chicken with zucchini is a fantastic one pan meal the family will love! Just looking at it makes me crave for this delicious food. Looks like I'm making this for dinner tonight.
2. Maple Balsamic and Herb Chicken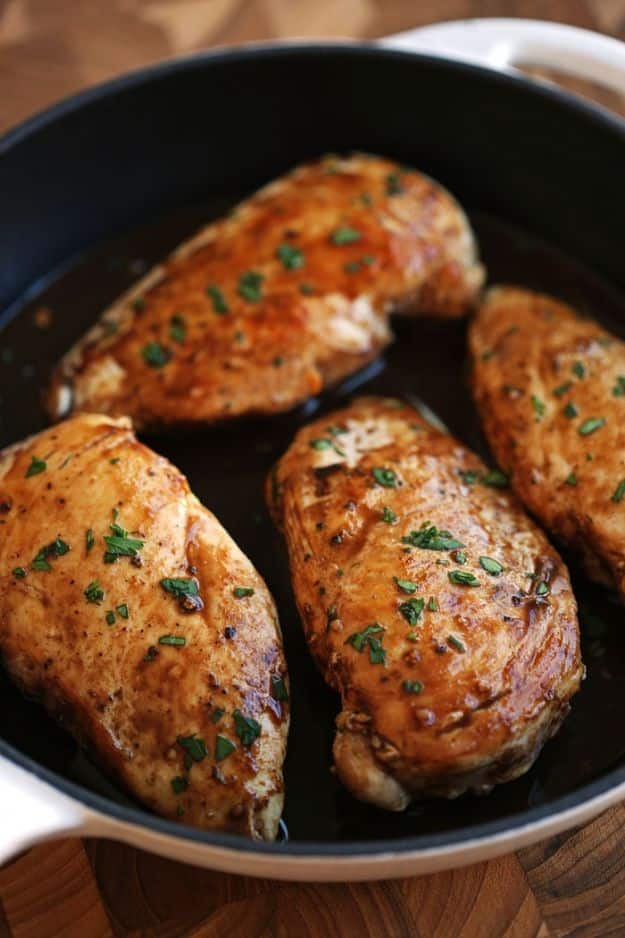 Are you wanting a delicious, easy-to-make chicken breasts that are marinated in a simple maple balsamic glaze and seasoned with fresh herbs and spices? Well, better try this recipe from Eat Yourself Skinny and you'll never go wrong.
3. Baked Chicken Breasts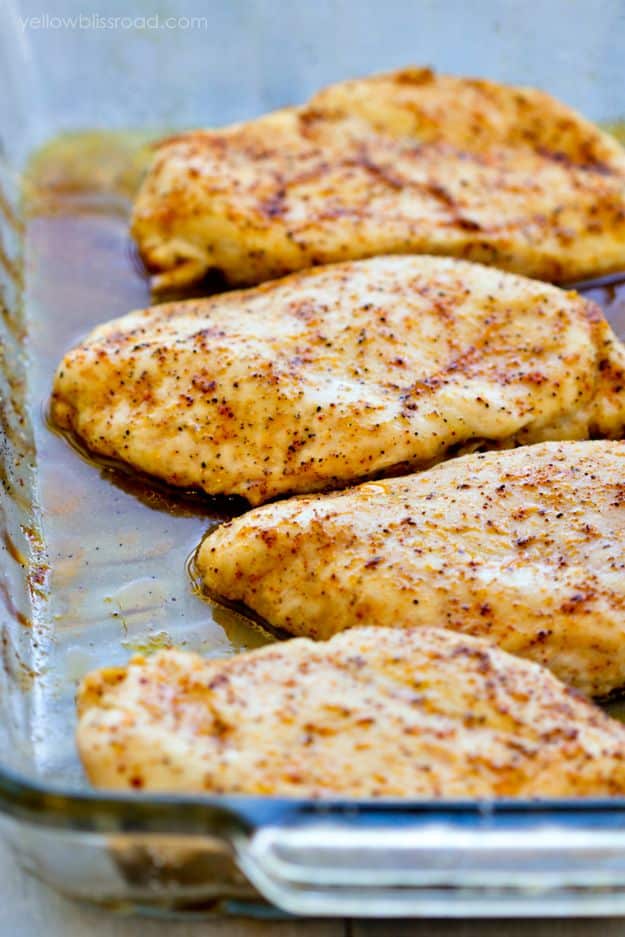 These juicy oven baked chicken breasts come out perfect every time! Say goodbye to dry chicken with this easy recipe for tender & flavorful chicken breasts. The best part? It's ready in less than 30 minutes. Definitely worth a try.
4. Spinach Chicken Casserole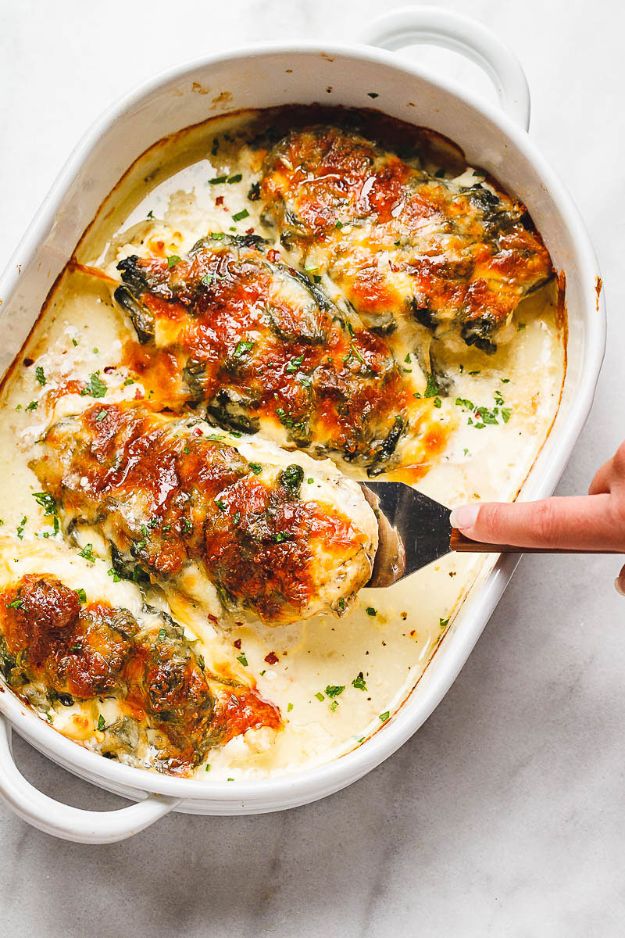 I'm a big fan of easy casserole type dishes and this Spinach Chicken Casserole is perfect for my taste buds. Keep dinner easy by making this simple chicken and spinach casserole recipe topped with Parmesan cheese.
5. Creamy Coconut Lime Chicken Breasts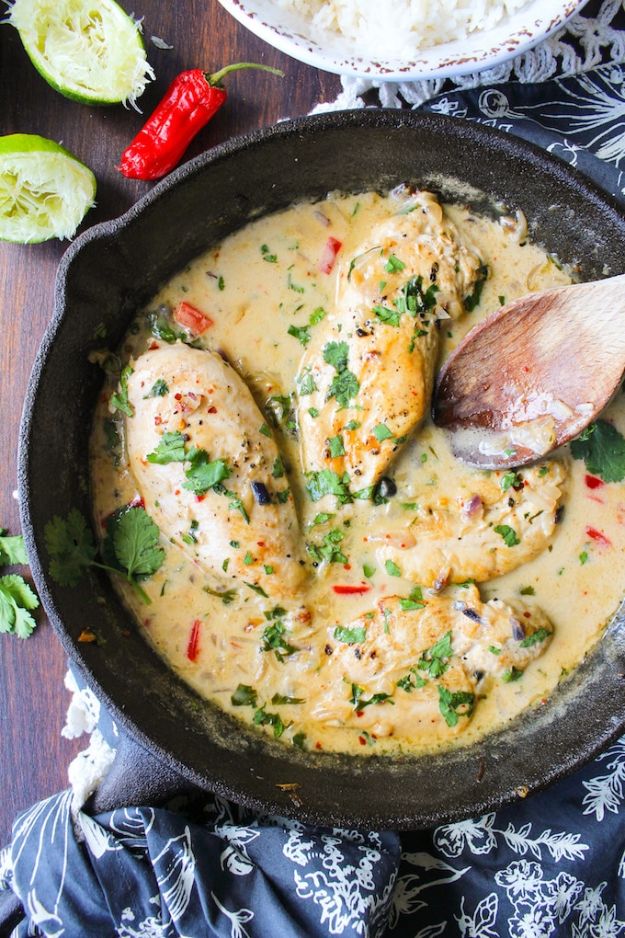 If you are getting bored with you standard plain old chicken, this Creamy Coconut Lime Chicken Breasts is just what you need to switch it up. It is so flavorful, fresh and satisfying! Dairy free + Paleo friendly, it's definitely a win-win.
6. Asparagus Stuffed Chicken Breast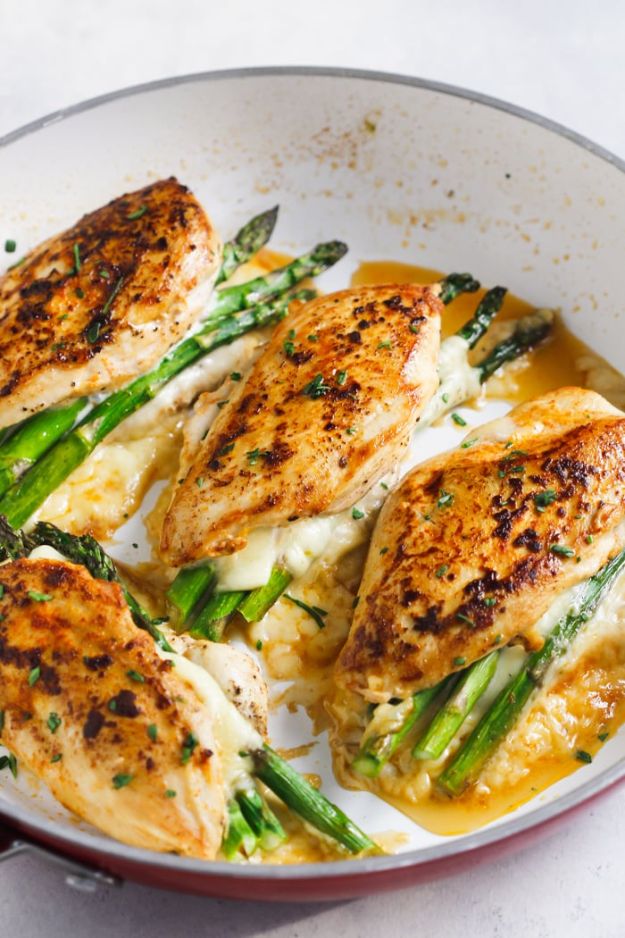 You know how much I love when a dinner comes together quickly? Well, this Asparagus Stuffed Chicken Breast meets all those expectations. It is incredibly easy to prepare, yet elegant and so flavorful. I will be making this again and again.
7. Broccoli Cheese Stuffed Chicken Breast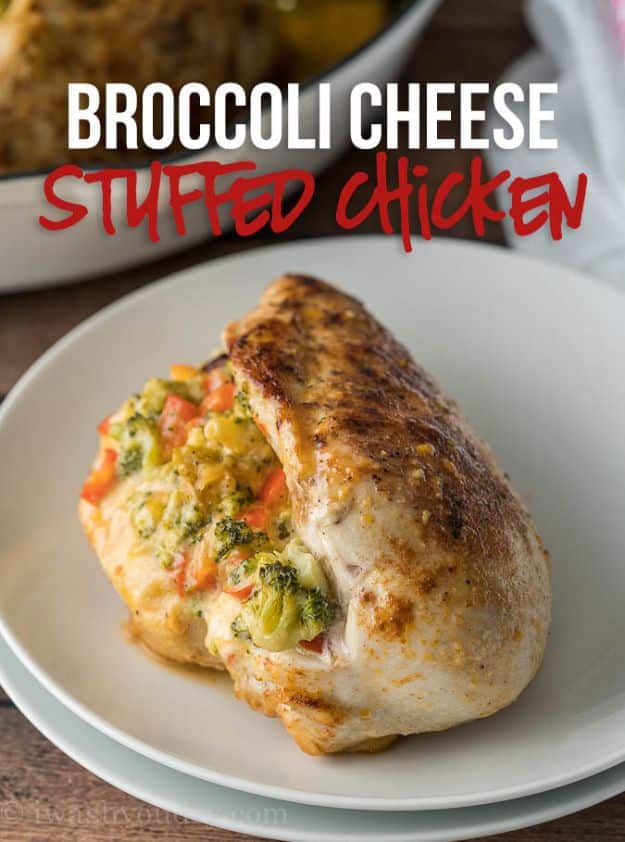 Make and share this Broccoli Cheese Stuffed Chicken Breast from I Wash You Dry. Juicy, moist and oh so flavorful, this recipe will be an instant favorite in your household. Lots of broccoli goodness going on!
8. Baked Cajun Chicken Breasts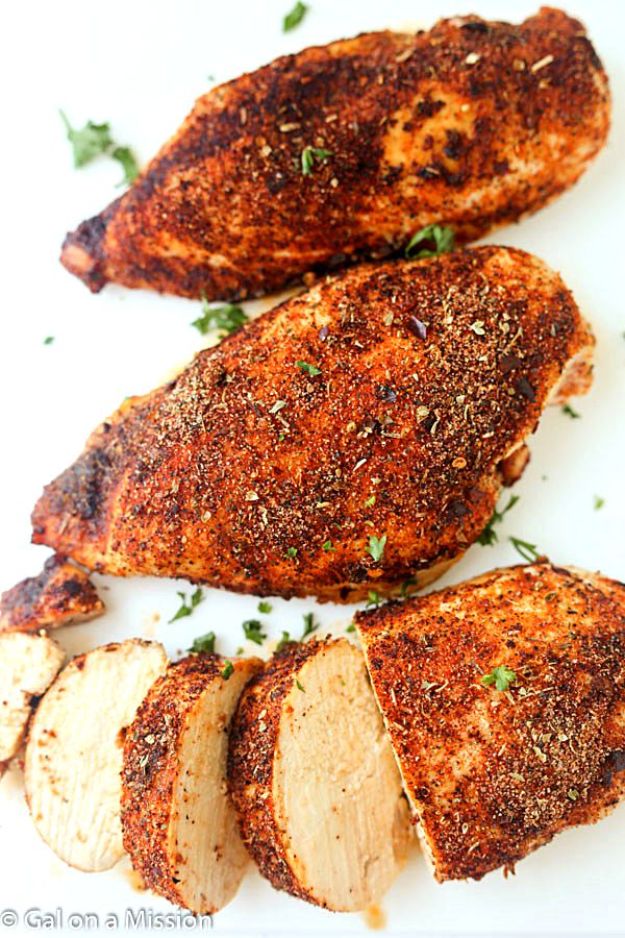 In this easy recipe for cajun chicken, chicken breast is coated with a cajun rub, then baked in a hot oven until perfectly juicy. You can also easily adjust the spices in this recipe to suit your own tastes. This looks delicious and I would love to try the recipe!
9. Honey Lemon Chicken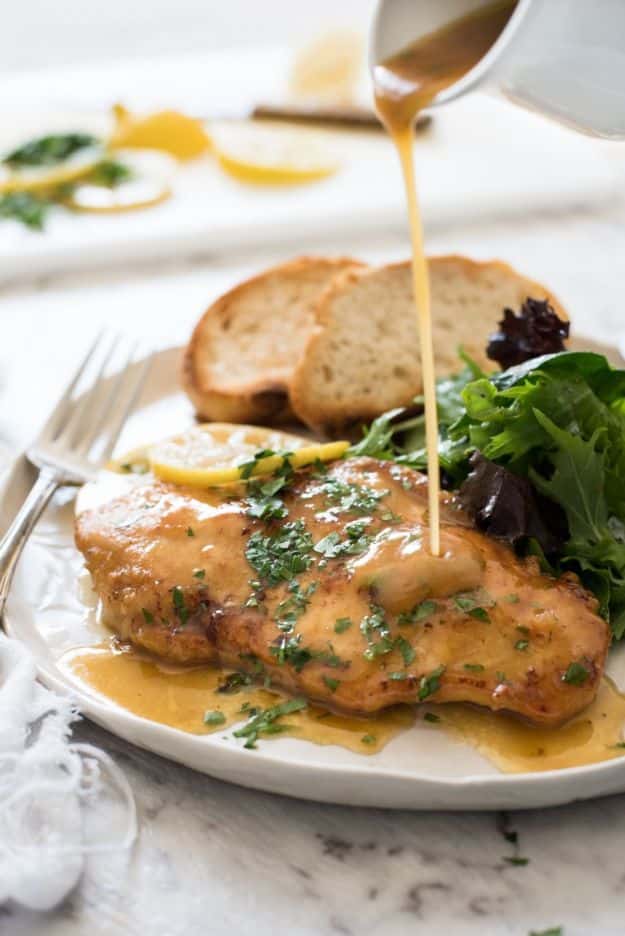 Here's another quick and easy recipe that anyone can make at home.  Crispy, tender chicken with amazing honey lemon sauce, this dish is perfect for easy entertaining. Definitely a fresh and light meal with a ton of flavor.
10. Creamy Sun Dried Tomato Parmesan Chicken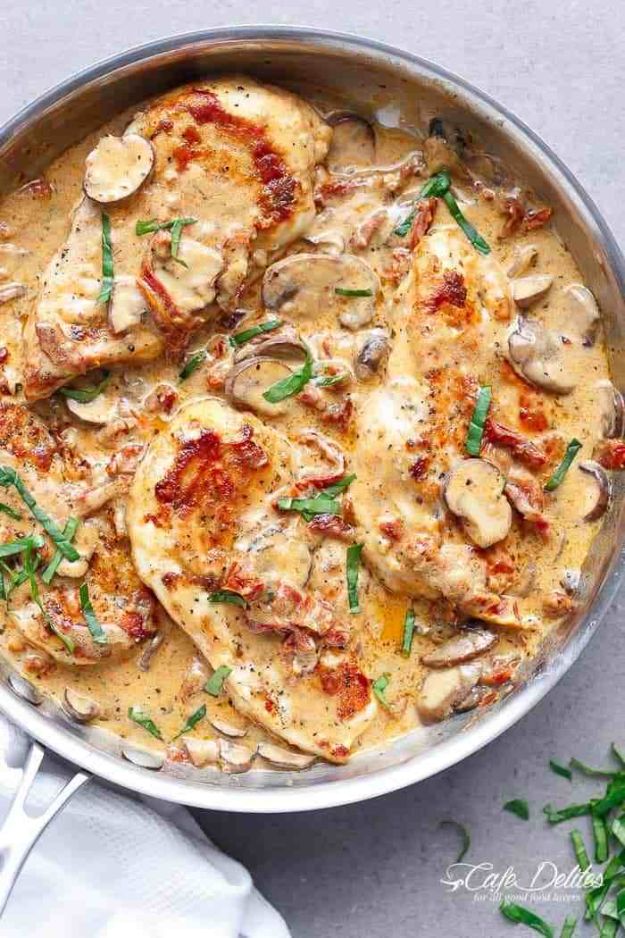 Made these last night when some friends came over and they absolutely loved it! I'll definitely add this to my regular rotation for dinner. Head on over to Cafe Delites to learn the full recipe and give it a whirl some time.