Is your house all in order except for one thing? The mail seems to always be a problem for me, and regular small mail sorters like the ones sold in stores simply don't work for me. It is as if the people designing them never received much mail, definitely not magazines or catalogues, and I suspect they must have lived alone. Check out the 34 cool DIY mail sorters and solve the biggest organizing challenge I faced until I made one to put right inside the front door.
1. DIY Wall Mail Sorter
I have been looking for a perfect mail sorter and I think I have found it. Build-Basic have this great tutorial to put together a DIY Wall Mail Sorter to organize massive amounts of mail that gets delivered to your house. I really like the design and the rustic appeal it gives. I can finally say goodbye to my paper bill clutter!
2. DIY Fabric Wall Organizer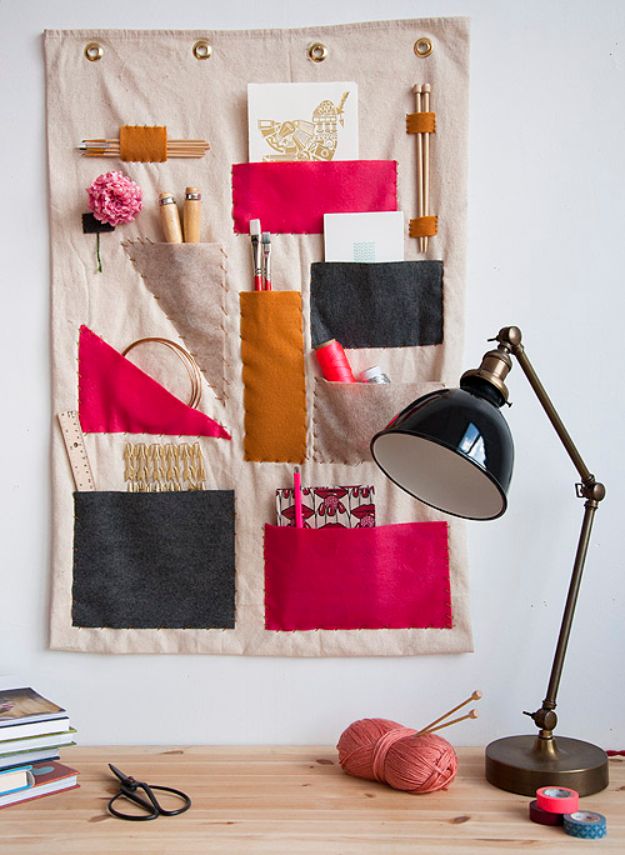 This Fabric Wall Organizer looks so chic and so simple to make. I think it would really look great in a craft room. What I love about it are the multiple pockets to hold and secure all kinds of stuff lying around your house.
3. Wood Cut Letter Holder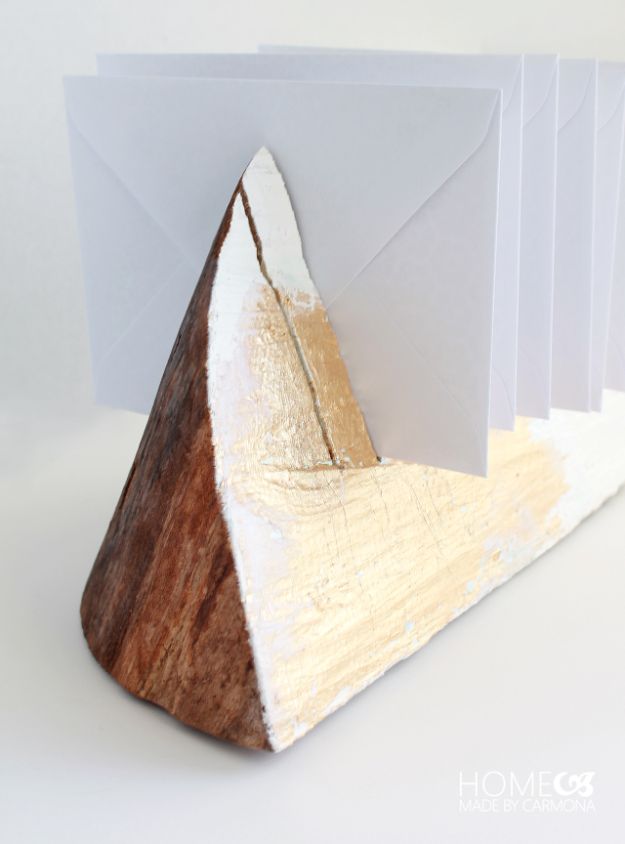 I just love the idea of this Wood Cut Letter Holder from Homemade by Carmona. Who knew that a simple block of wood can be transformed to something functional? I initially thought it was a decorative piece but 'lo and behold – it's a letter holder too! I think this would really look great in the kitchen or in the office. I am completely sold to this idea.
4. Radiator-Screen Organizer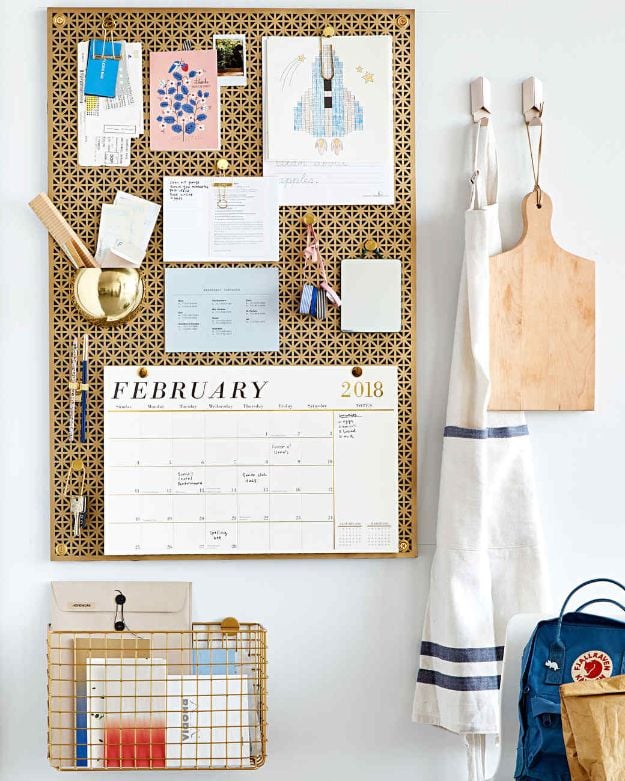 I would say this now, Martha Stewart is a genius! I never appreciated radiator screens until I read about this post. It made me realize that radiator screens have great design potential and would look great hanging in the wall. Another great idea for my mails, indeed.
5. DIY Hanging Organizer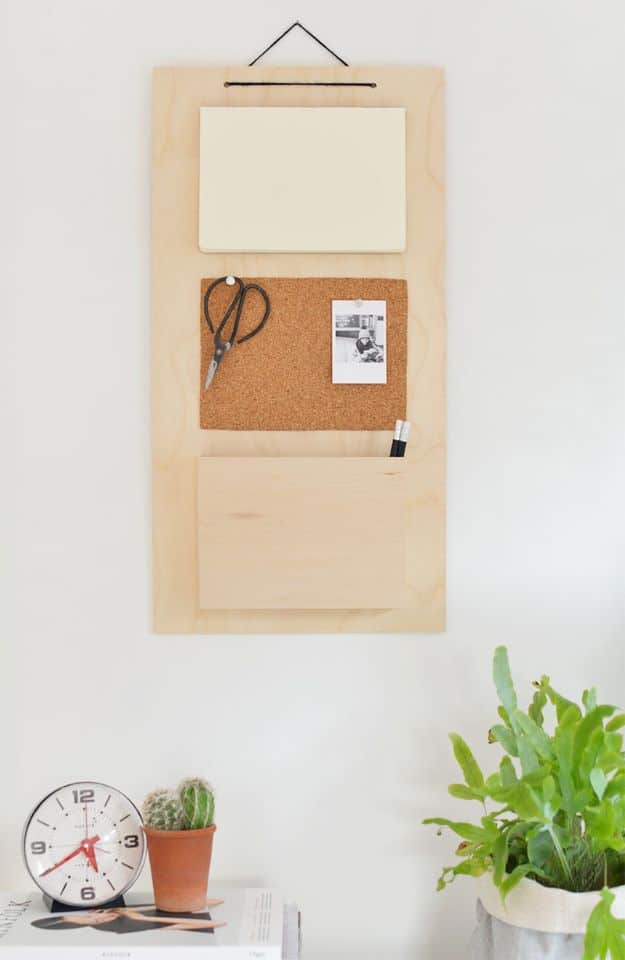 Itching to declutter your work space? Jump in the tidy bandwagon and re-create this  hanging organizer from Burkatron. It has a minimalist look  and would be a great addition to your office wall. All you need is some plywood, wood glue, cork board and your handy craft knife and ruler and you are all set.
6. Wall Mounted Mail Organizer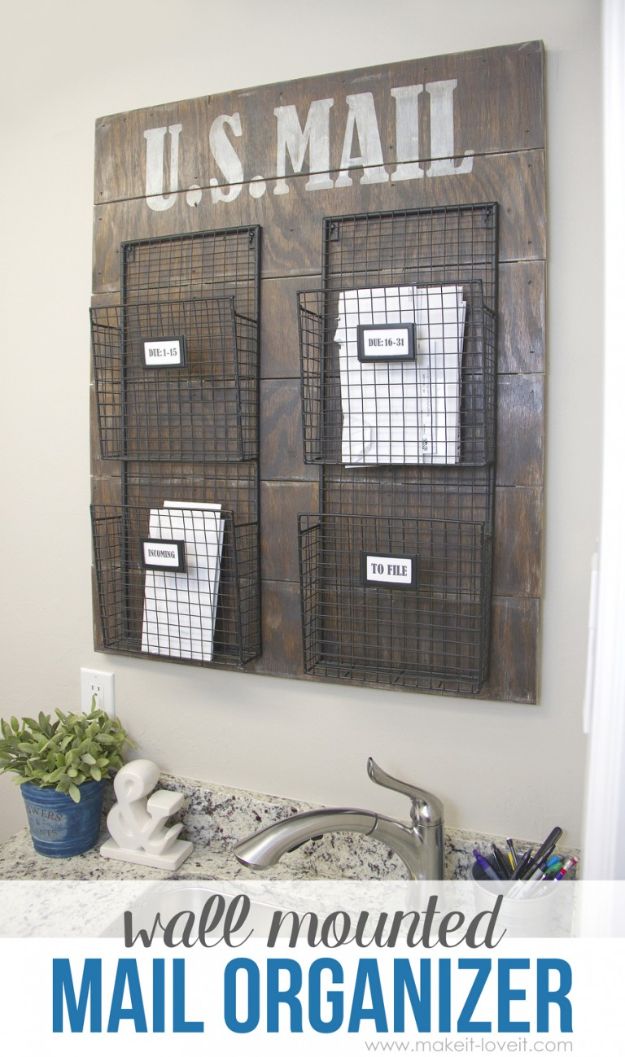 Get the paperwork off the counters by building this Wall Mounted Mail Organizer. This definitely falls into my favorites bucket list since I love anything that is farmhouse and industrial-themed. To top it off, its not just a simple mail organizer, it has an awesome  system too. There's a bin for what's due and what needs to be filed. What an awesome idea!
7. Mail Center – Upcycled Formula Tubs
Personally, I don't have formula tubs but I do like this idea of up cycling them into a mail organizer. I also think that it's quite clever to use can tabs to hang them. We all must contribute to a "greener" and sustainable earth so this DIY is certainly an inspiration.
8. DIY Farmhouse Entryway Organizer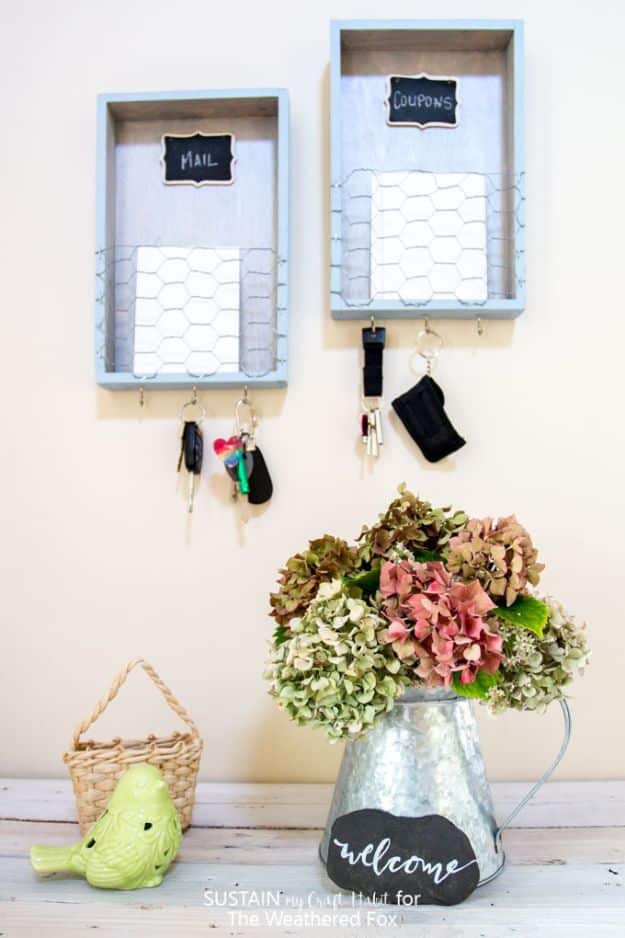 On the look-out for an organizer that looks pretty and functional? Make this simple farmhouse style entryway organizer to hold your keys and the incoming and out-going mail. This super cute farmhouse inspired front entryway organizer is made out of wood shadow boxes from the local craft store, a little paint and some chicken wire. Great tutorial from The Weathered Fox.
9. DIY Chalkboard and Key Hooks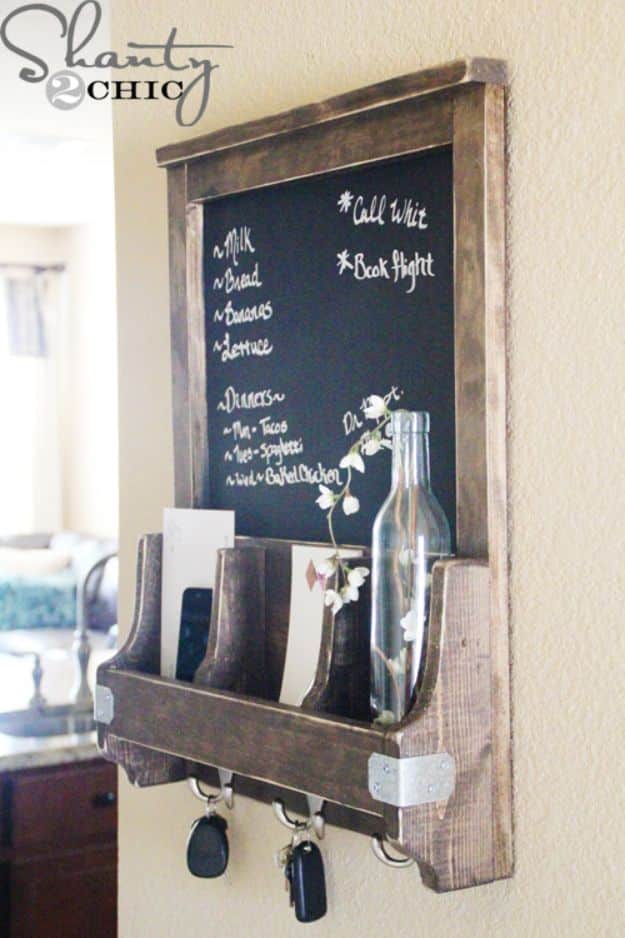 For just under $20, you can actually build this gem of an organizer. It might look intimidating at first but I promise you the step by step instructions are all so easy. Shanty 2 Chic even have templates to guide you.  Just print, cut and trace them on your 1×4 boards. Looks like a beginner project to me.
10. Anthropologie Wall Organizer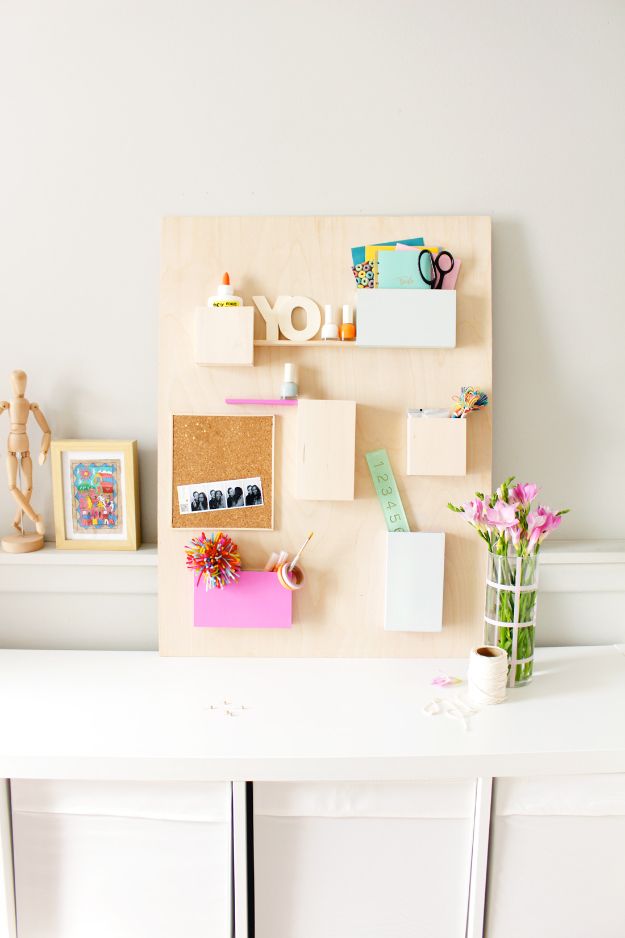 If you don't like dealing with power tools to build an organizer, then this Anthropologie Wall Organizer is the perfect project for you.  It's a simple project and it's so useful for storing random clutter or cute little office supplies like washi tapes that are easy to lose. Give it a pop of color by using acrylic paints of your preference. So easy!
11. Mail Holder Makeover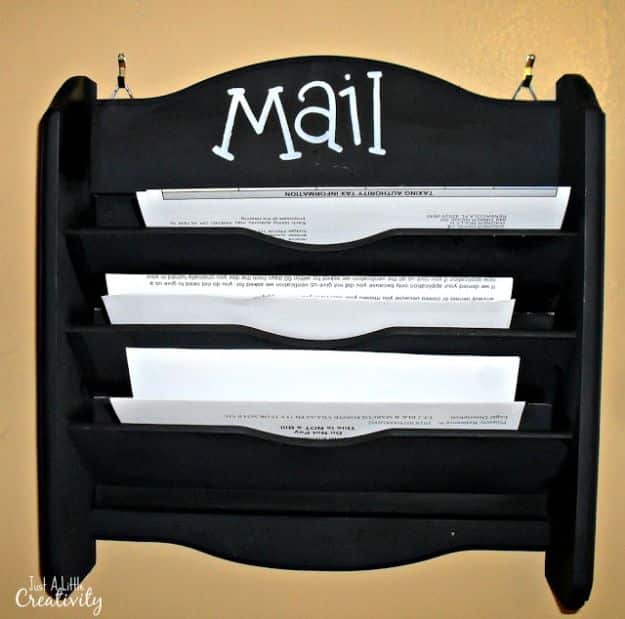 12. Sew a Fabric Mail Organizer for the Wall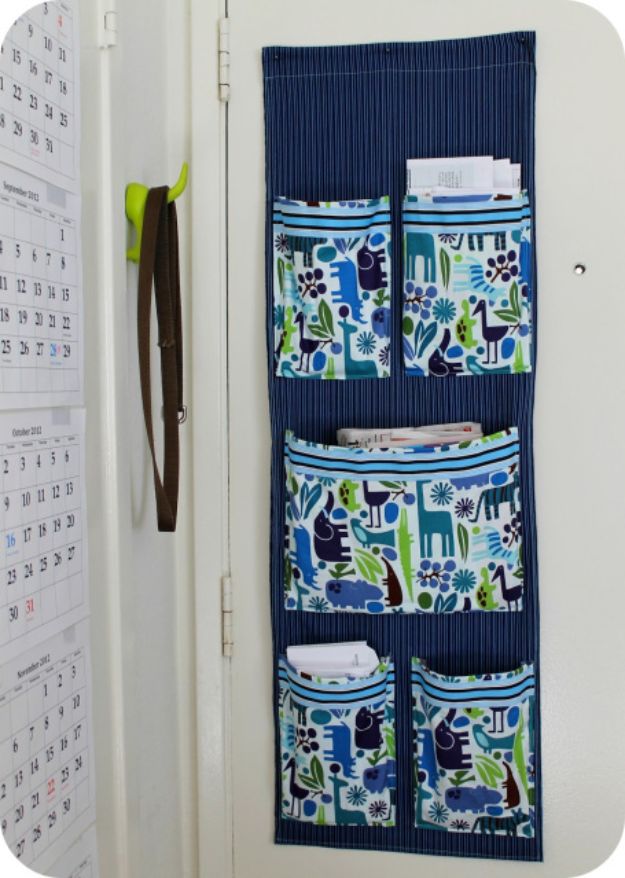 13. Desktop Bill Organizer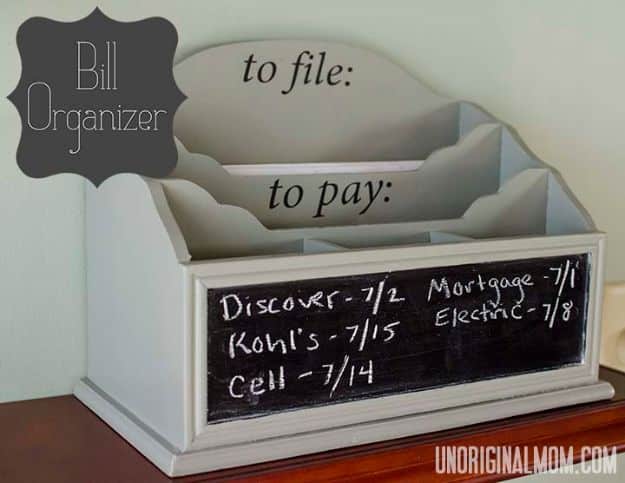 14. DIY Shutter Mail Organizer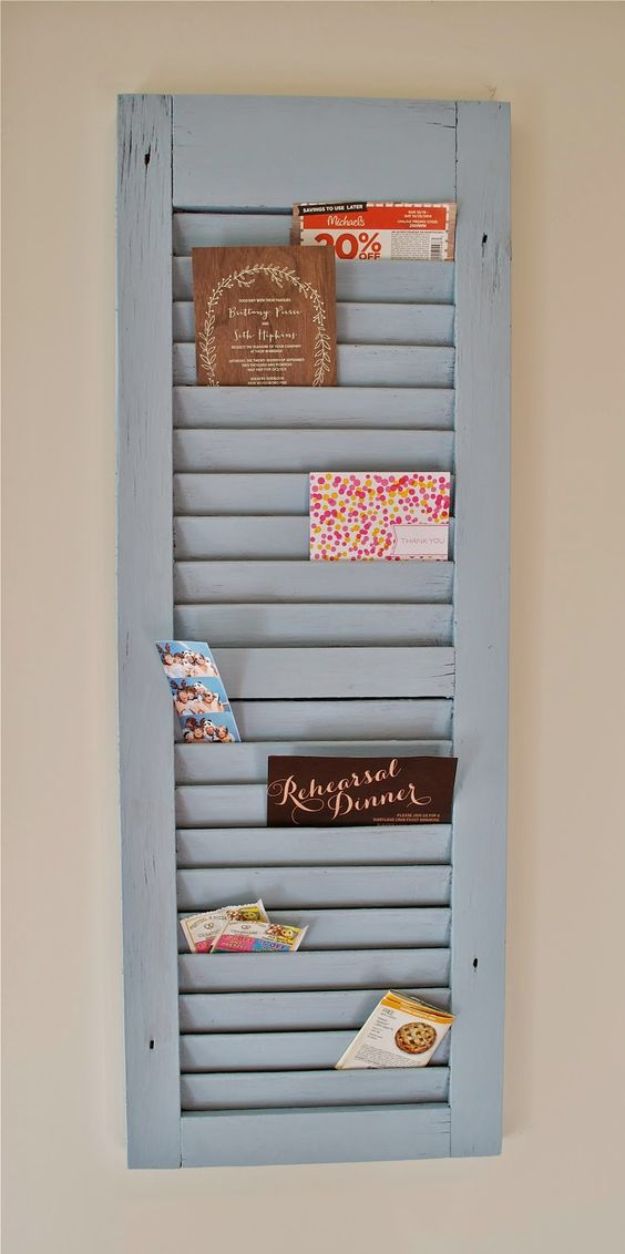 15. Easy Personalized Mail Organizer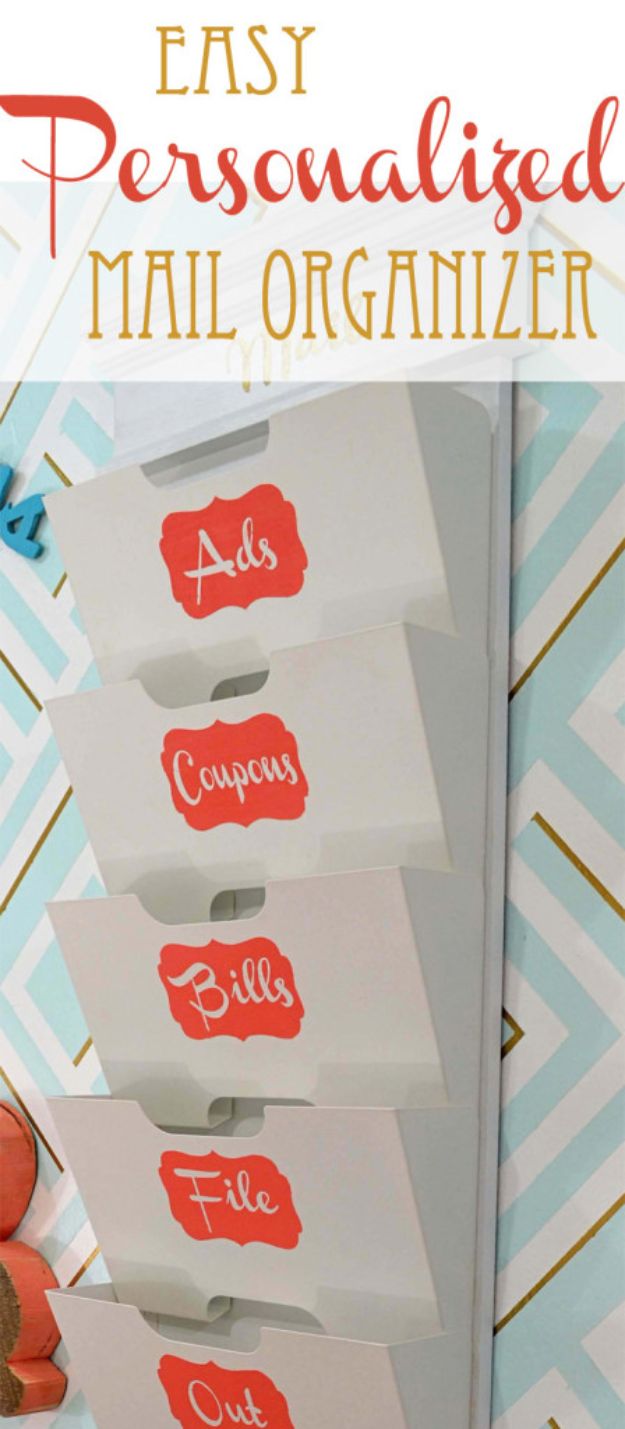 16. DIY Wall Mail Wire Organizer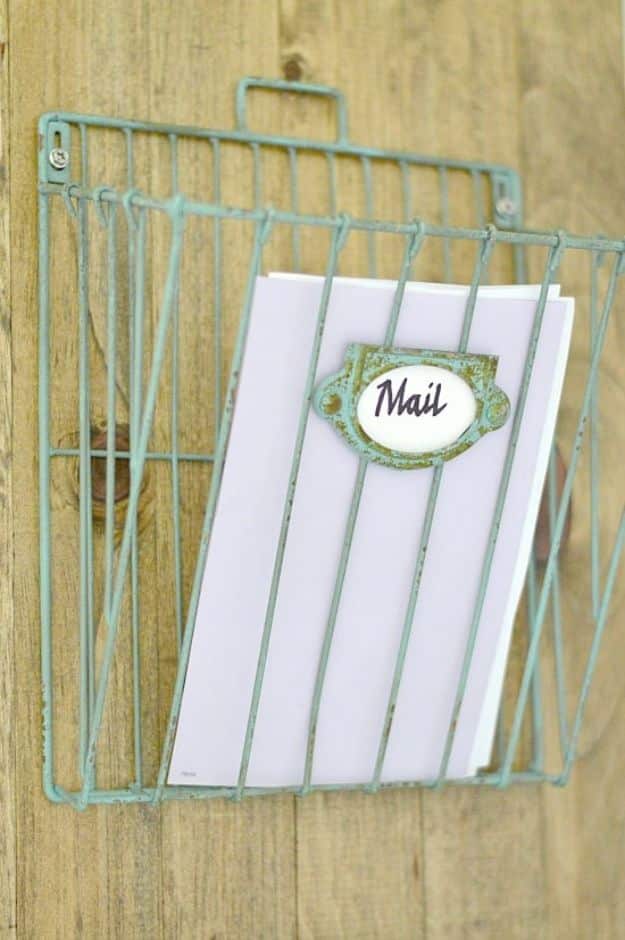 17. Wall Mail Organizer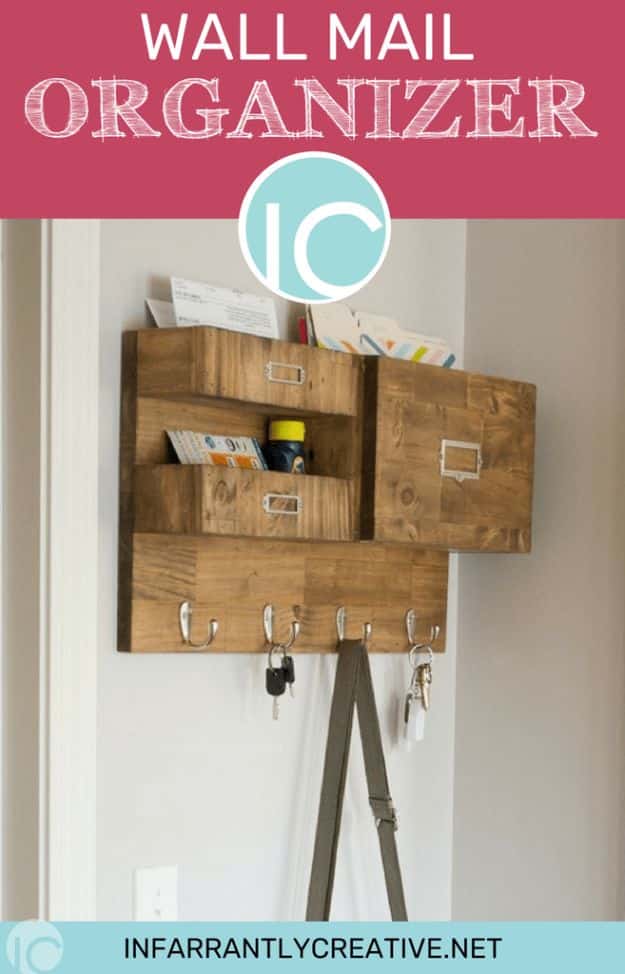 18. IKEA Hack Mail Rack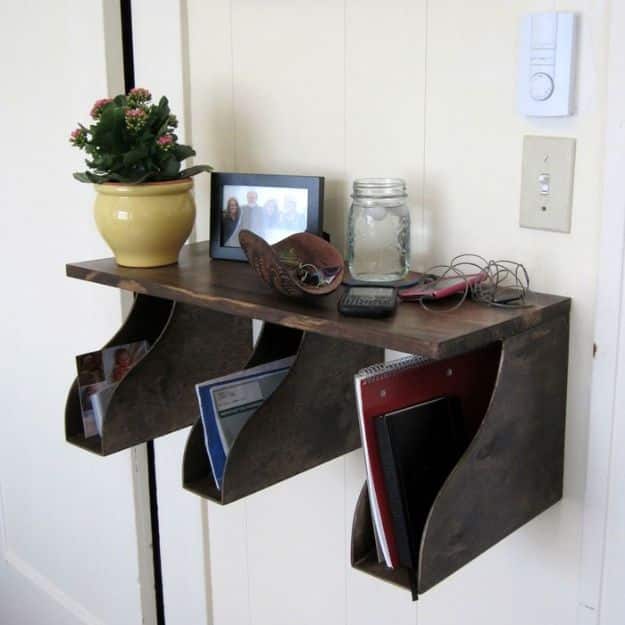 19. Pottery Barn Knock Off Mail Sorter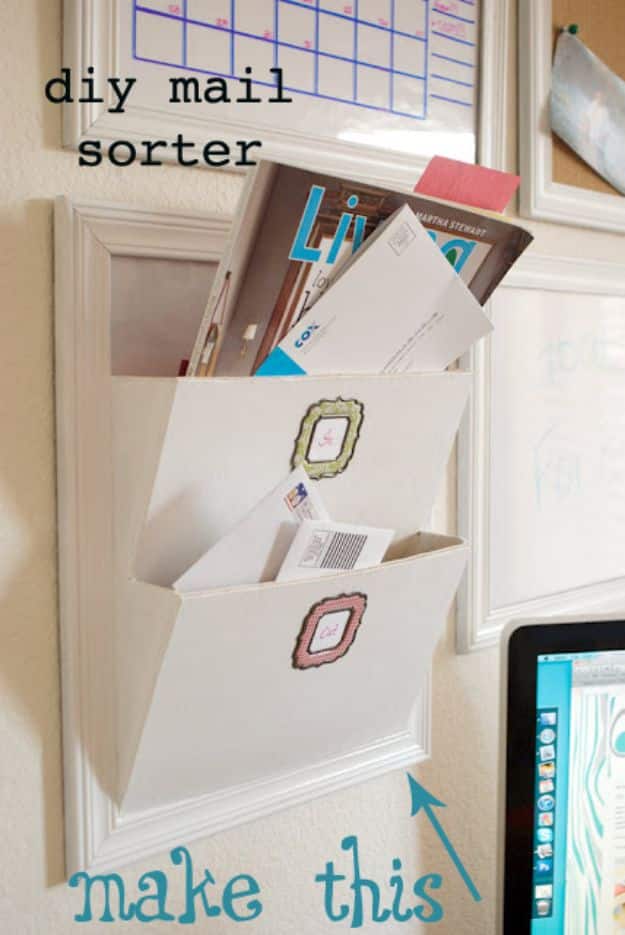 20. Cereal Box Letter Sorter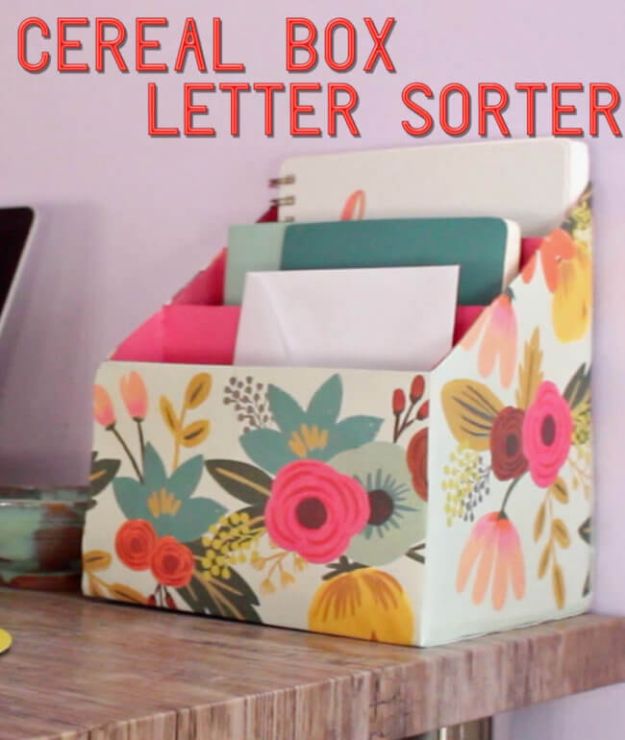 21. Old Book Mail Organizer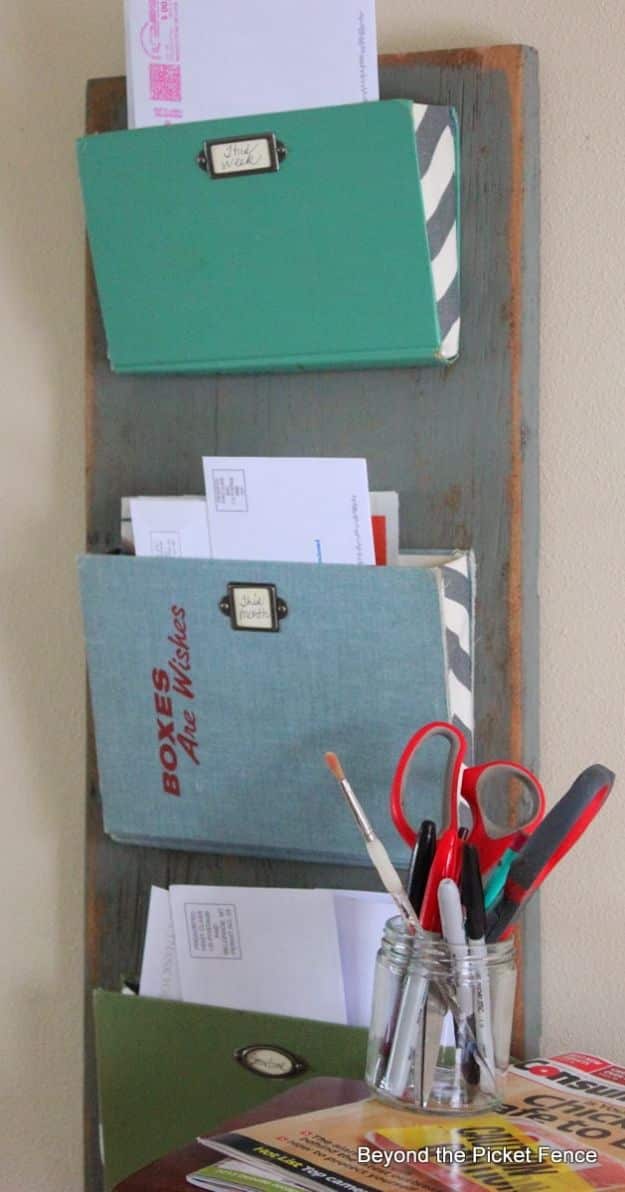 22. Turn a Window Shutter Into a Mail Organizer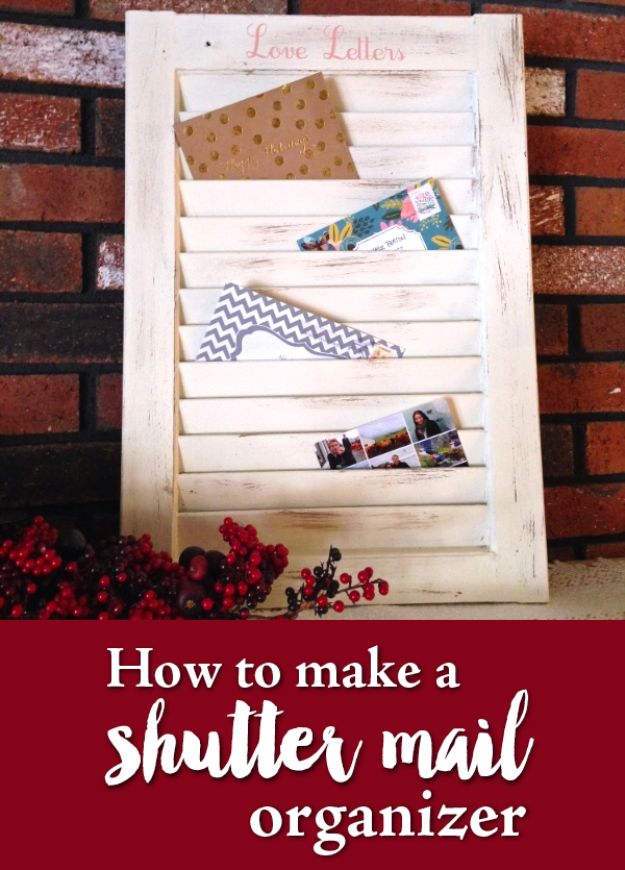 23. No Sew Fabric Wall Organizer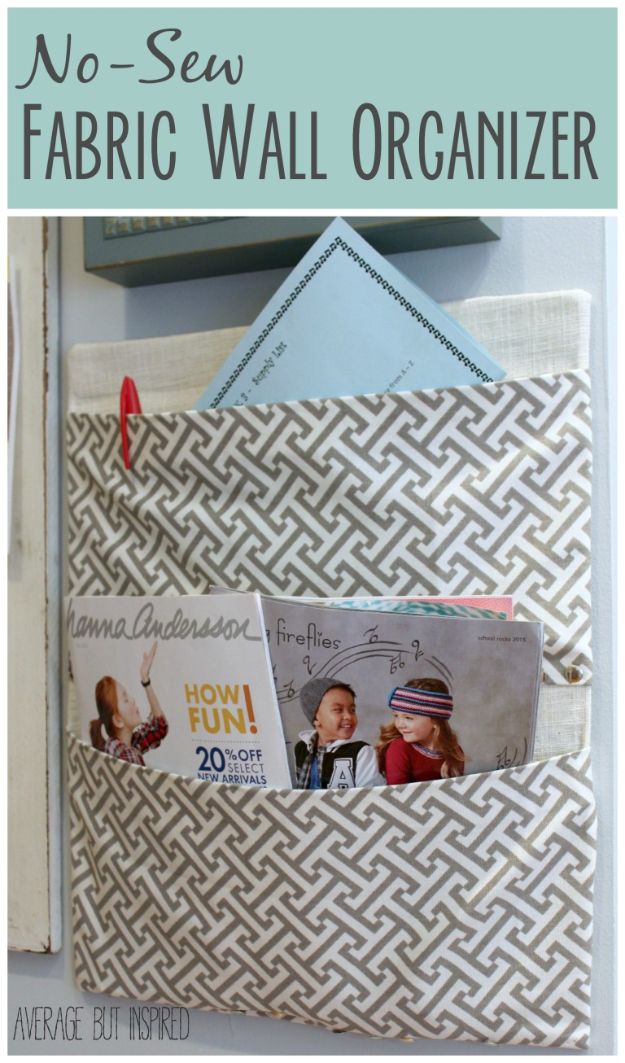 24. Easy DIY Wall Organizer to Stop the Paper Clutter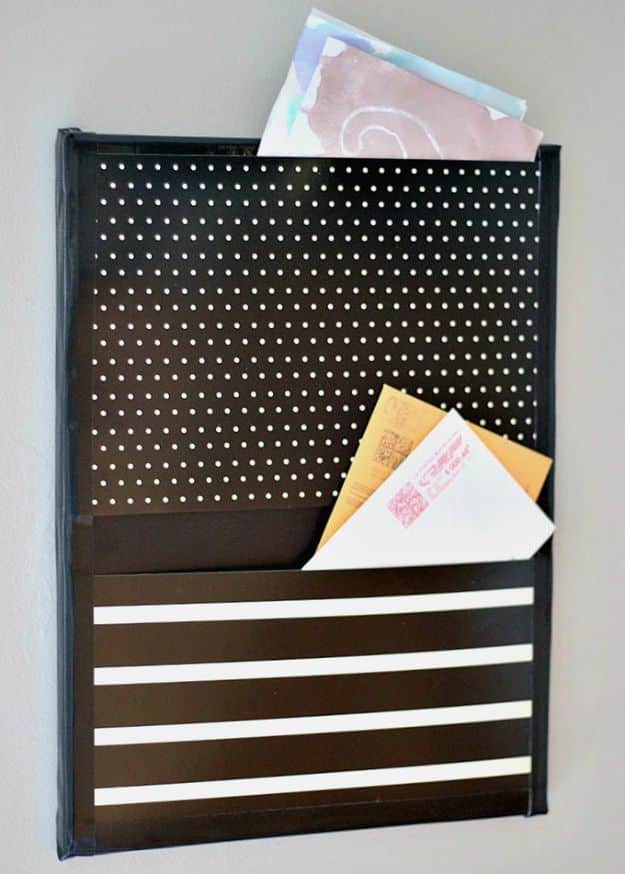 25. Cardboard Mail Sorter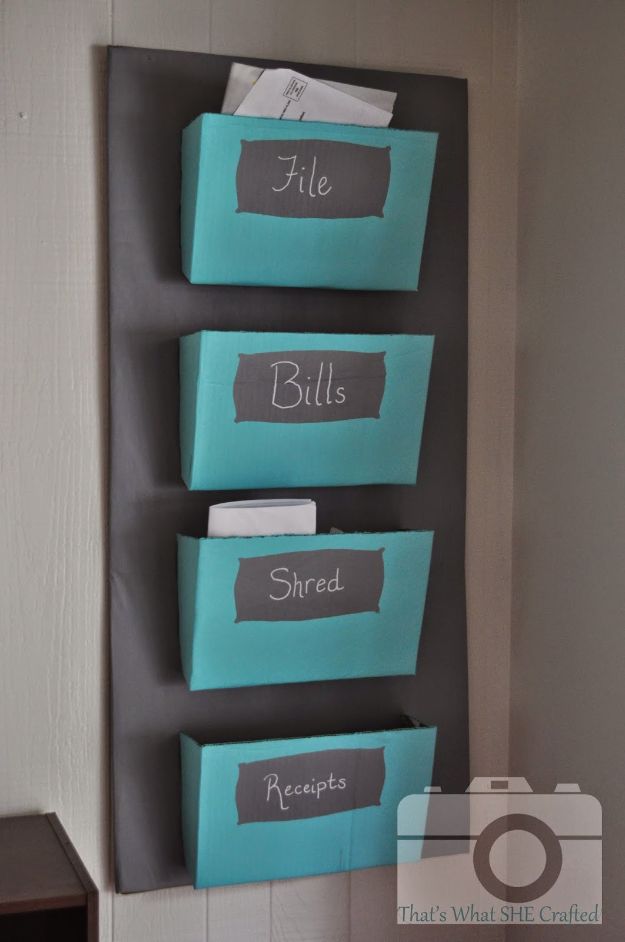 26. DIY Wall Organizer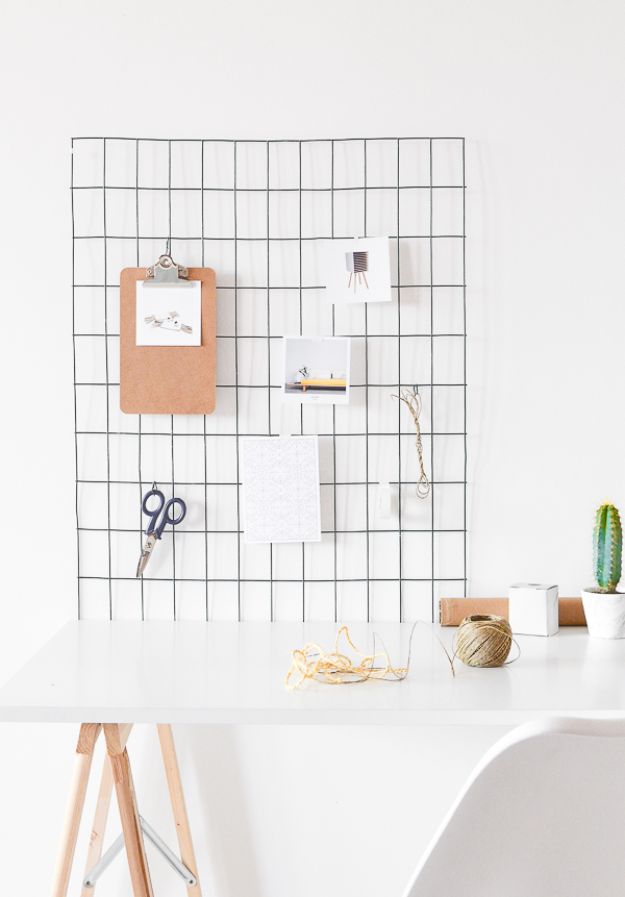 27. Hanging File Mail Organizer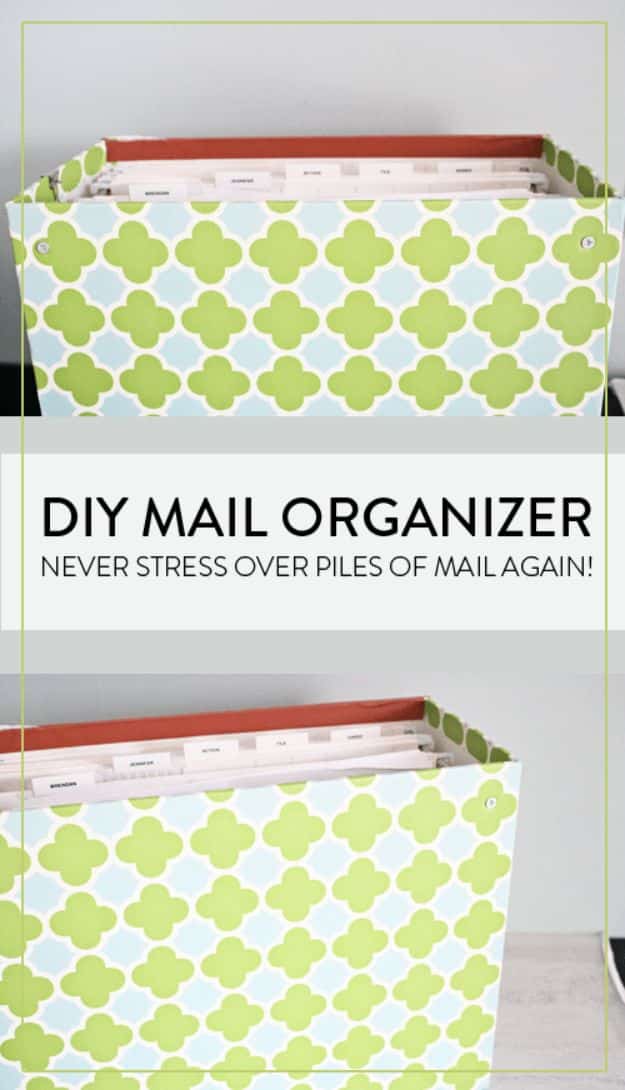 28. DIY Pallet Mail Organizer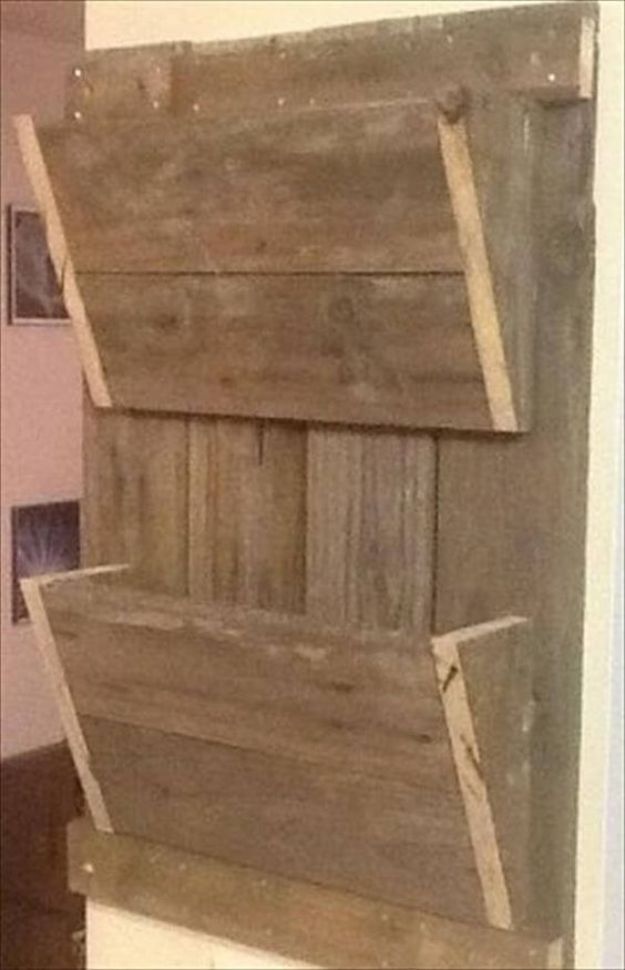 29. Wooden Mail Sorter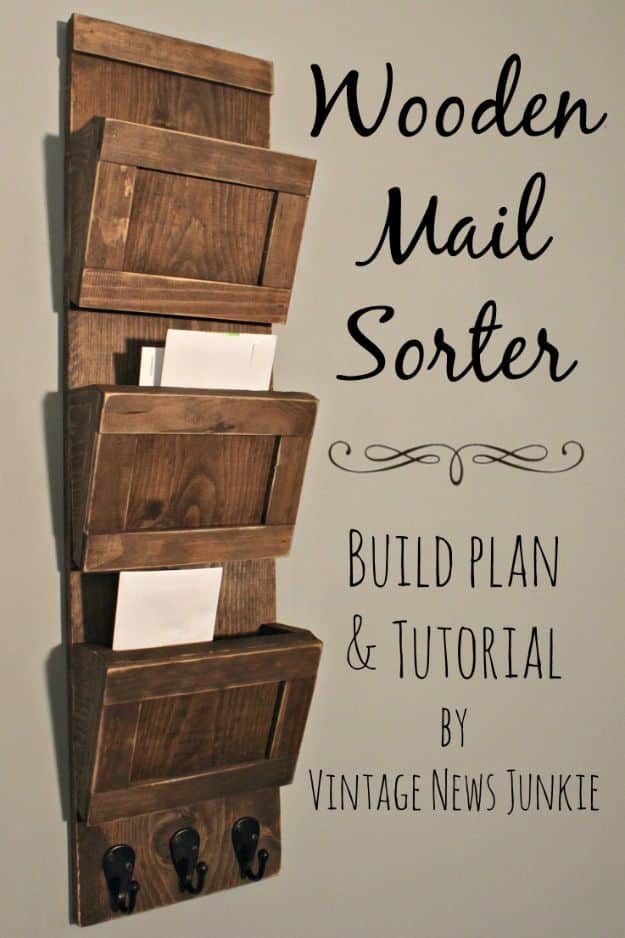 30. Mail Organizer Tutorial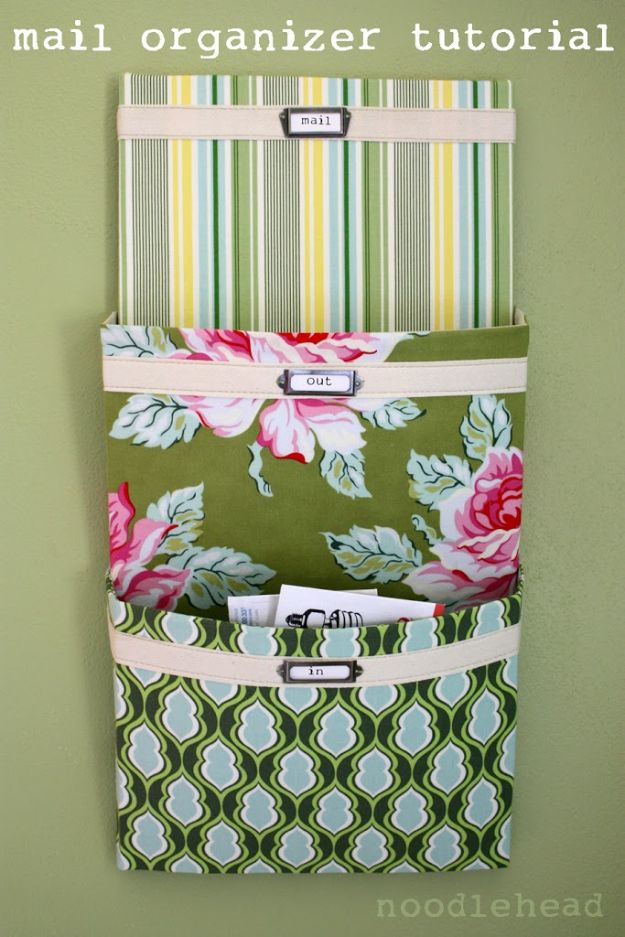 31. Make Your Own School Papers Organizer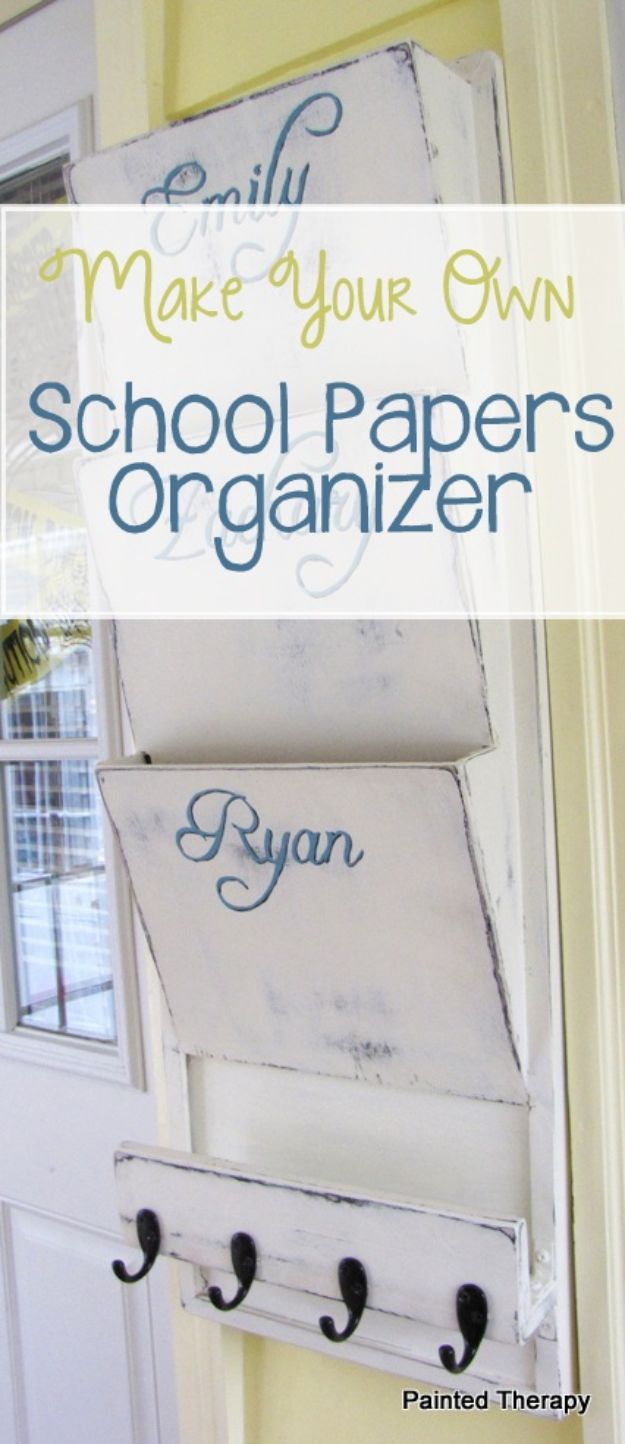 32. Clean Out the Paper Clutter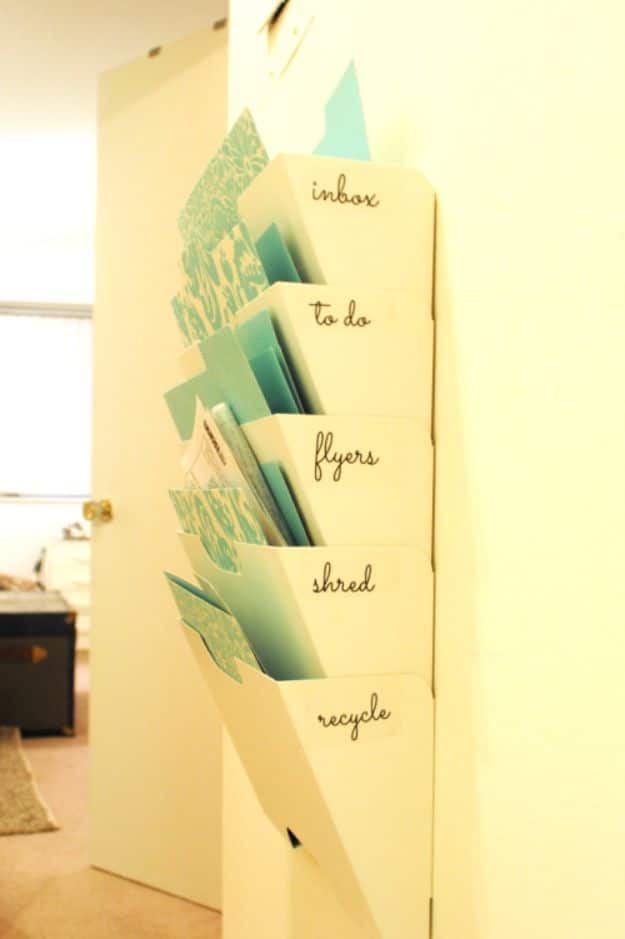 33. Organization Bins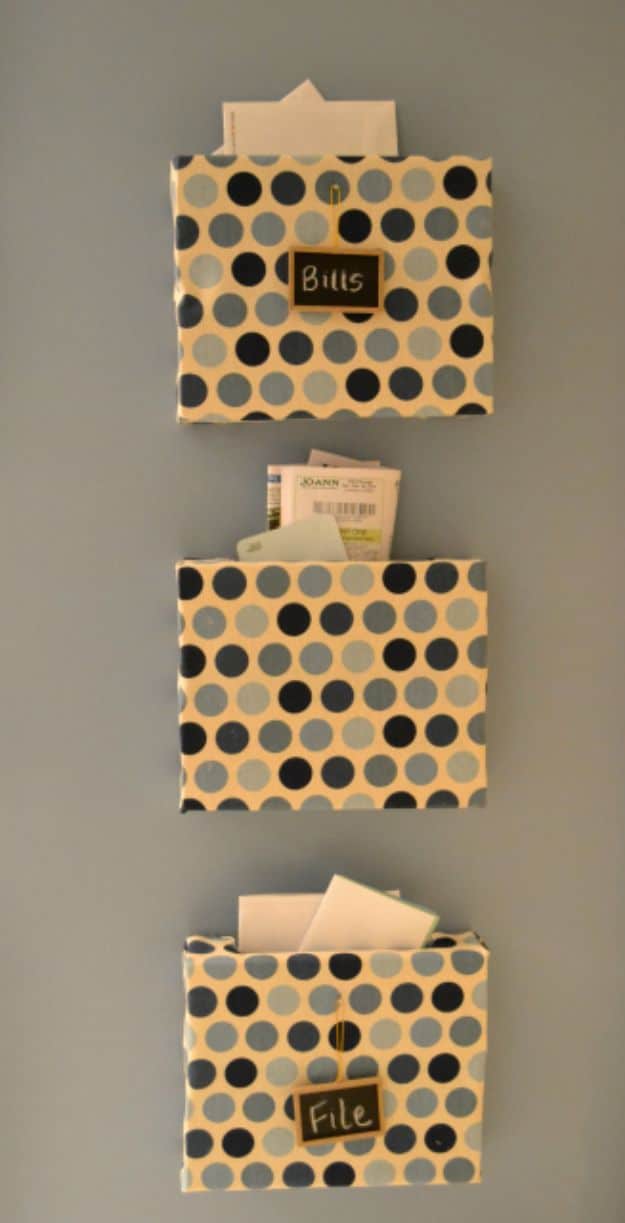 34. Daily Mail Organizing Center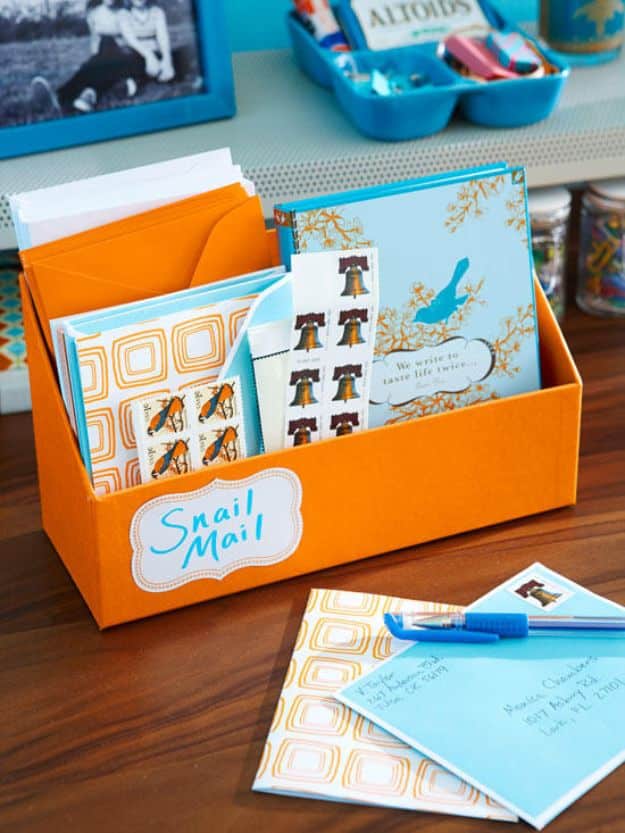 Please follow and like us: