Expecting a baby girl or know someone who is? Help get that nursery ready with these adorably girly ideas in pink and other cute colors. From wall art to bedding to fun tabletop decor, she is sure to have the perfect nursery decor once you make a few of these DIY projects.
Handmade Nursery Decor Ideas for Girls
1. DIY Gold Foil Letter Art
I have always liked gold-themed crafts and decor, and it is a super cute idea to add to a baby girl's room.. Gold exudes sophistication and it's a very classy material to incorporate in any room decor.  Feel the timelessness of gold by re-creating this Gold Foil Letter Art by Pure Joy Home. Another to-do list for me this weekend, for sure.
2. Paper Dahlia Flowers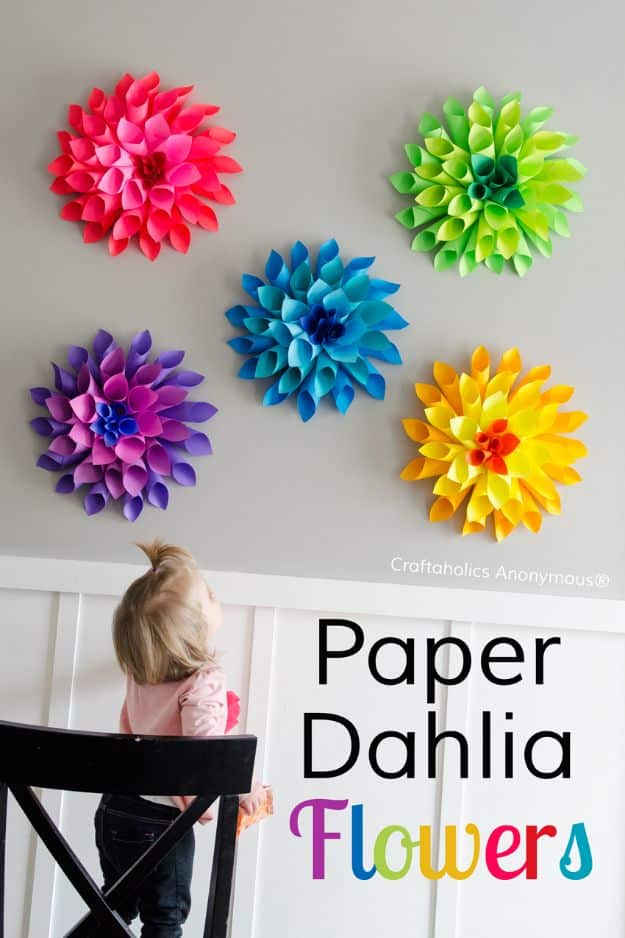 Do you love rainbow colors and paper crafts? Rainbows make me happy and I think it's a perfect theme for a nursery room. This tutorial from Craftaholics Anonymous on how to make Paper Dahlia Flowers in rainbow colors is super easy to follow you can even involve the kids in making them.
3. DIY Painted Wood Block Nursery Art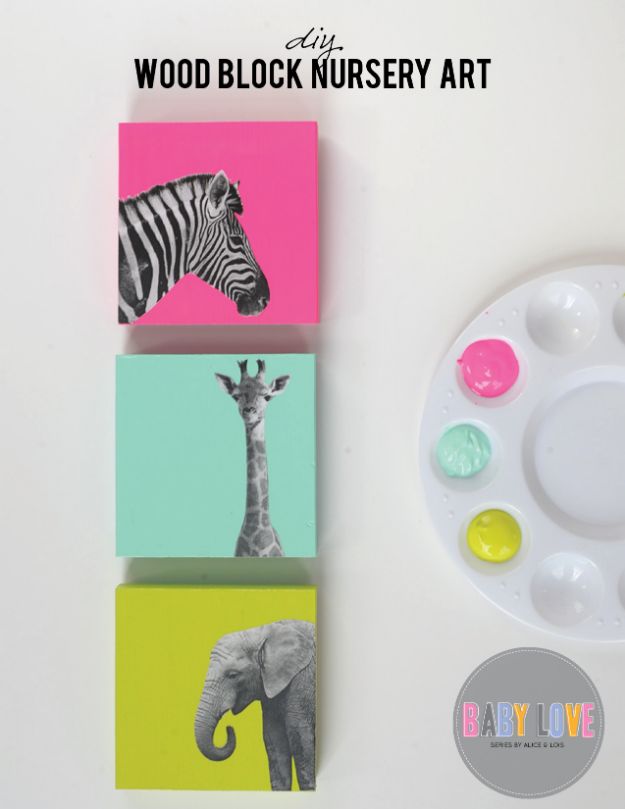 I don't consider myself crafty at all, but I loved this idea so much! For those of you who want a doable art in the nursery room and are not natural-born artists, here's your chance to create a nursery wall art that is so simple and fun to do.
4. DIY Nursery Art – Let Her Sleep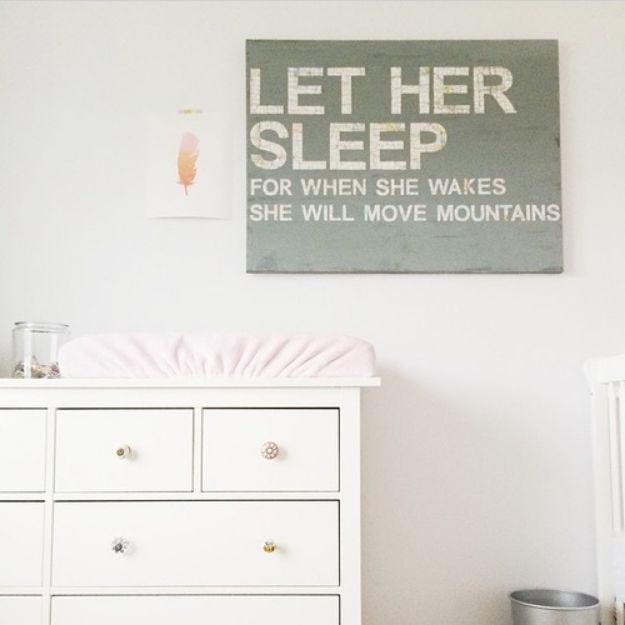 With a little bit of paint and stenciling skills, you can make this canvas wall art idea that is perfect for your little one's room. It is truly lovely and I am definitely sure it will make any nursery room more beautiful! Head on to Snappy Casual Blog to learn more.
5. DIY Floral Baby Mobile Chandelier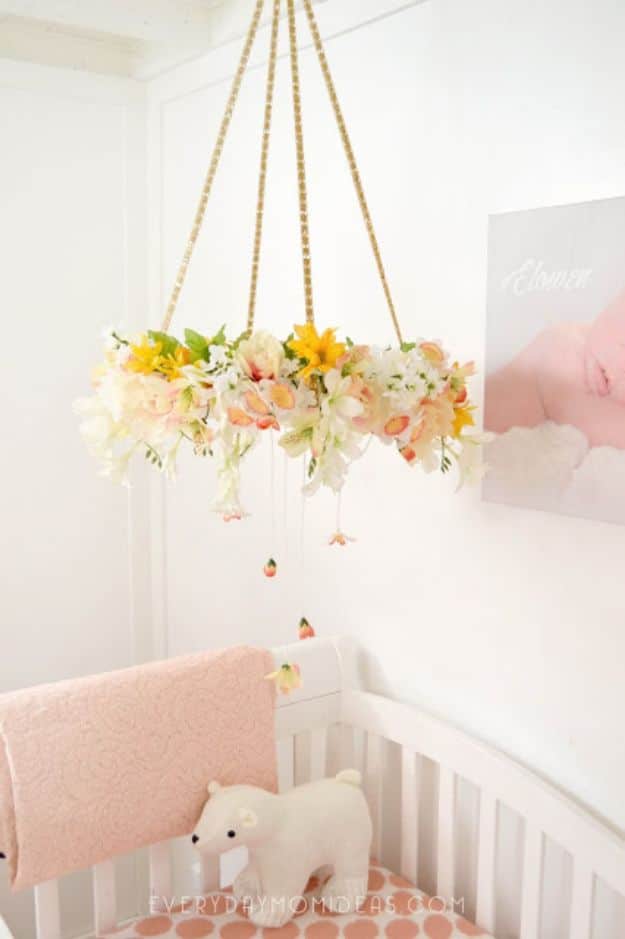 I just love this floral baby mobile chandelier from Everyday Mom Ideas. It makes a beautiful statement piece with a fraction of the cost since most of the materials can be purchased in a dollar store. This will surely add a feminine touch to your little girl's nursery room.
6. Paper Mache Alphabet Wall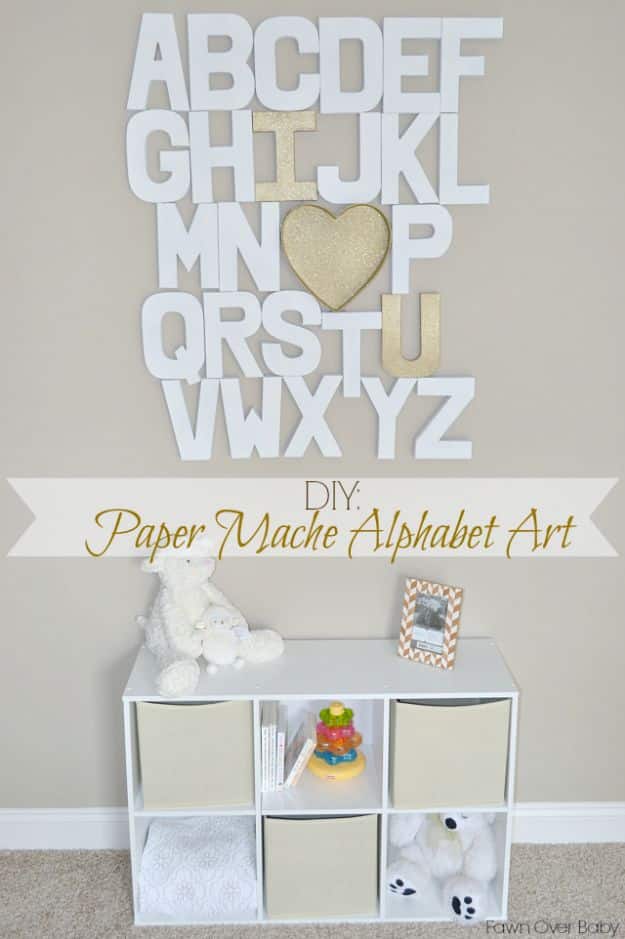 What an adorable idea! It definitely looks like something that everyone can make. Get your nursery room up and running by adding exciting elements on the wall like this Alphabet Wall Art. The step-by-step instructions from Fawn Over Baby will get you easily started on this craft.
7. Name Wall Hanging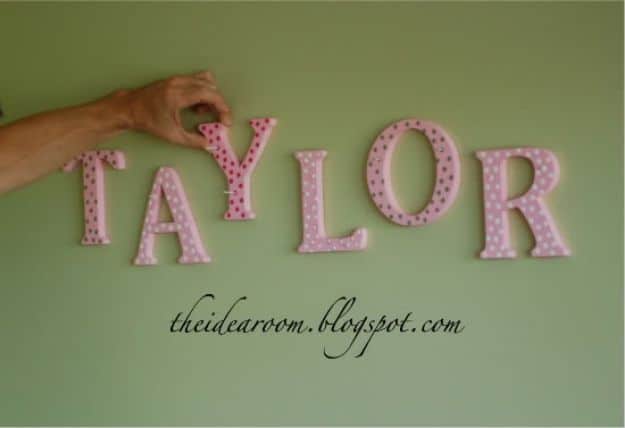 Ain't the pink and polka dot letters look so cute? I think it's really sweet to hang your baby girl's name in the nursery room. The Idea Room has got the perfect tutorial for you. All it takes are some ribbons, letters and curtain rod and you'll be all set.
8. Pom Pom Garland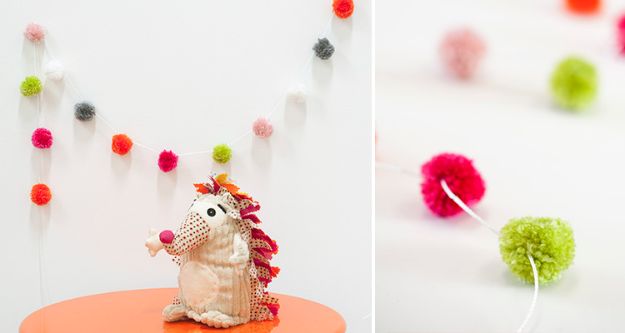 Another great idea and addition to any baby girl's room. The Pom Pom Garland is a super easy way to add color to the nursery. Tara Dennis also has an interesting technique to create the mini tuft-y pom poms. Read on the tutorial so you can start making them.
9. Patterned Dot Wall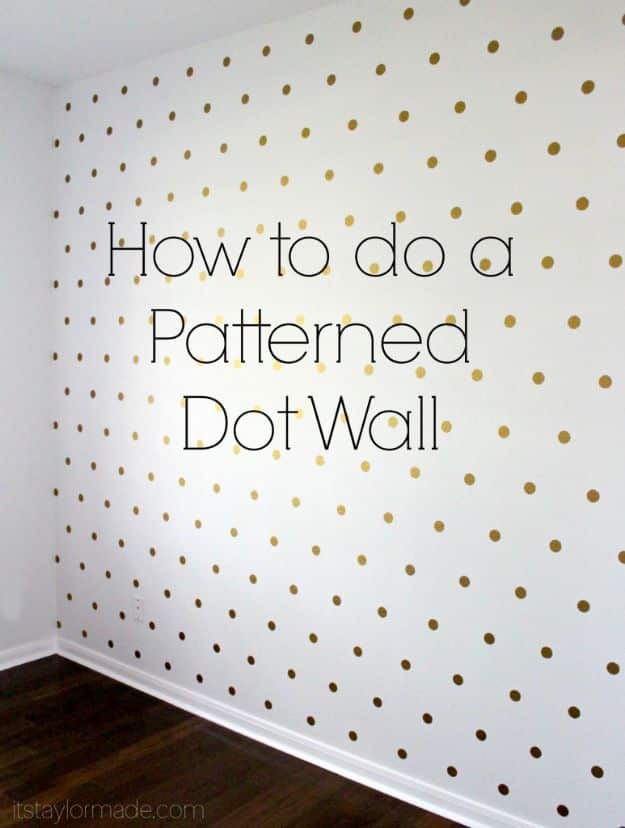 This is such a fun wall and a sweet statement for a nursery room. The steps and tips are so easy to follow, you will definitely put this project on the list of great ideas right away. It's an accent wall that will never go out of style.
10. DIY Toy Box With Casters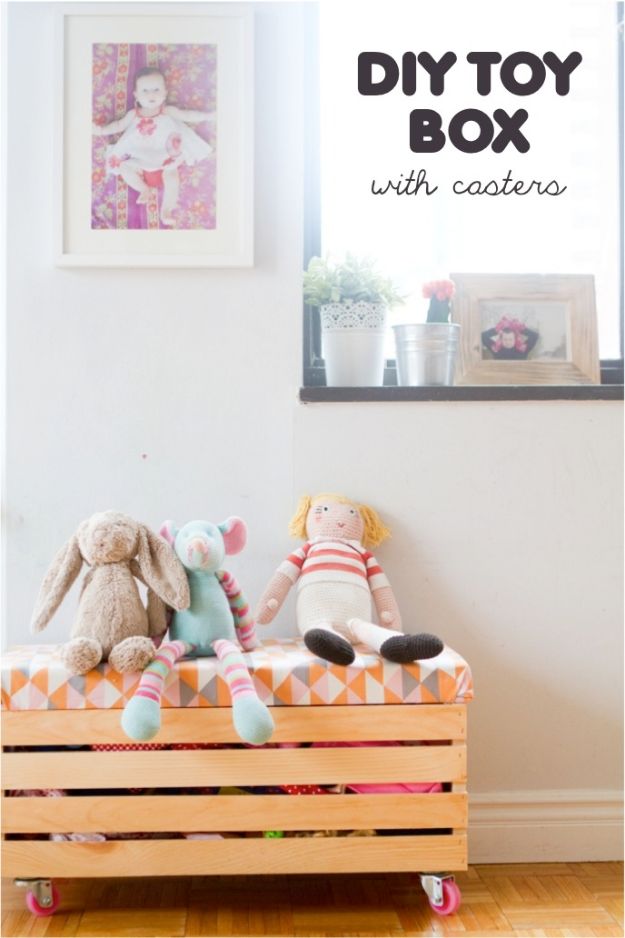 What a lovely project to add in your baby girl's nursery room! The fabrics and the bright little casters are so cute and the fact that it also doubles as a storage is just simply wonderful. The inspiration and creativity from This Little Street is truly amazing!
11. Fabric Storage Basket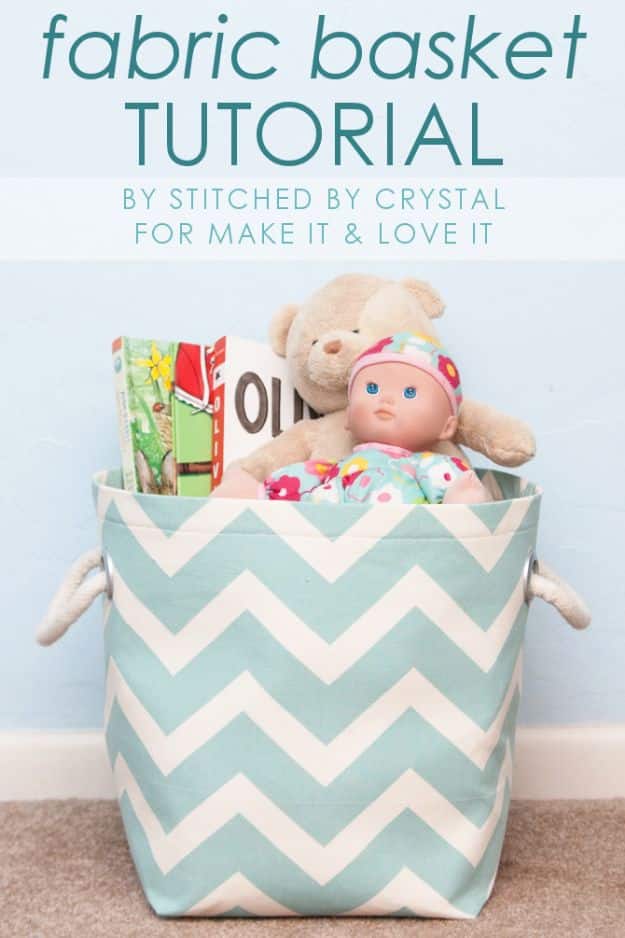 12. Crystal Baby Mobile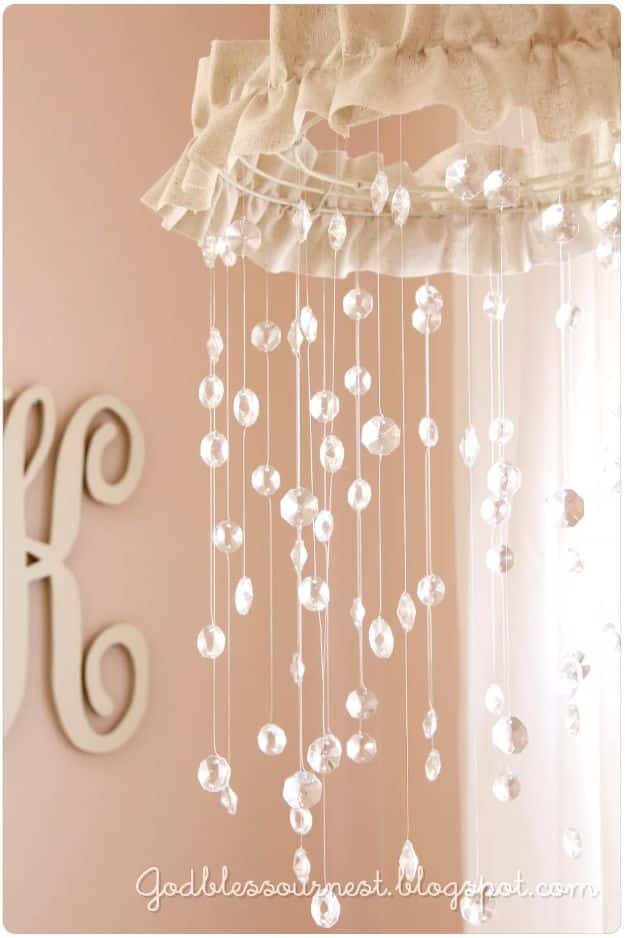 13. No Sew Bed Canopy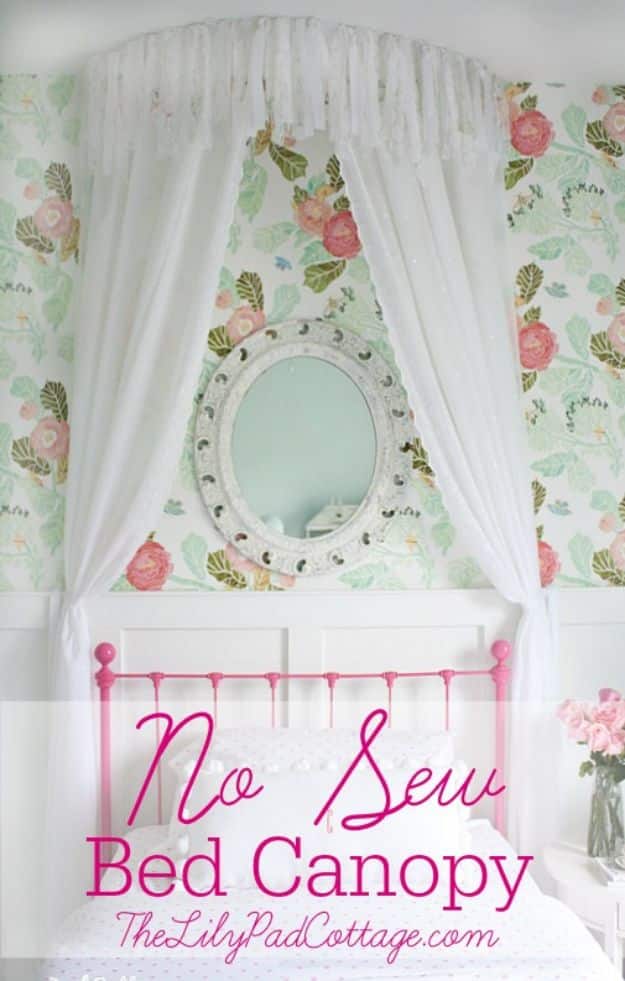 14. DIY Elephant Garland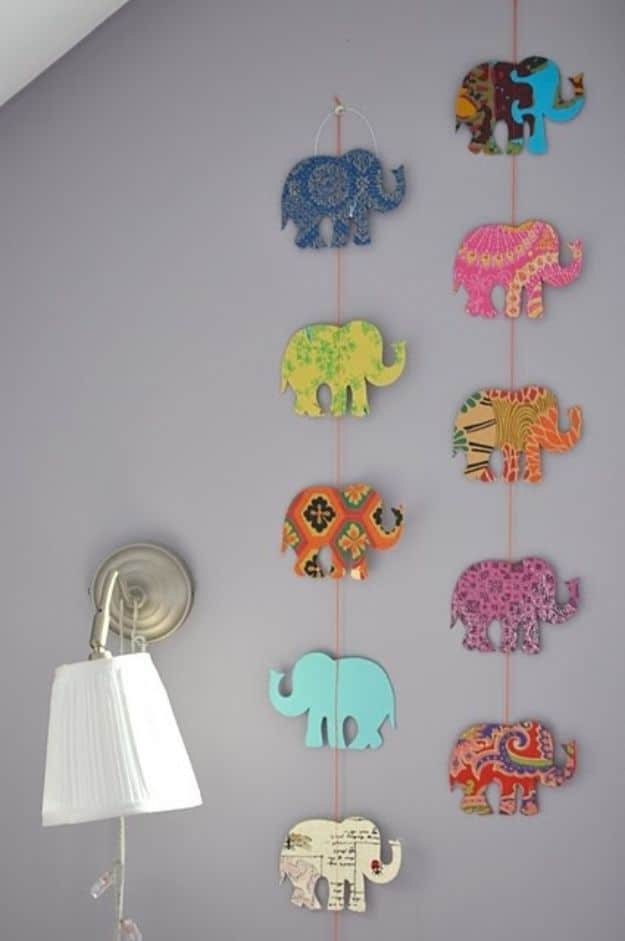 15. Paper Mache Stag Head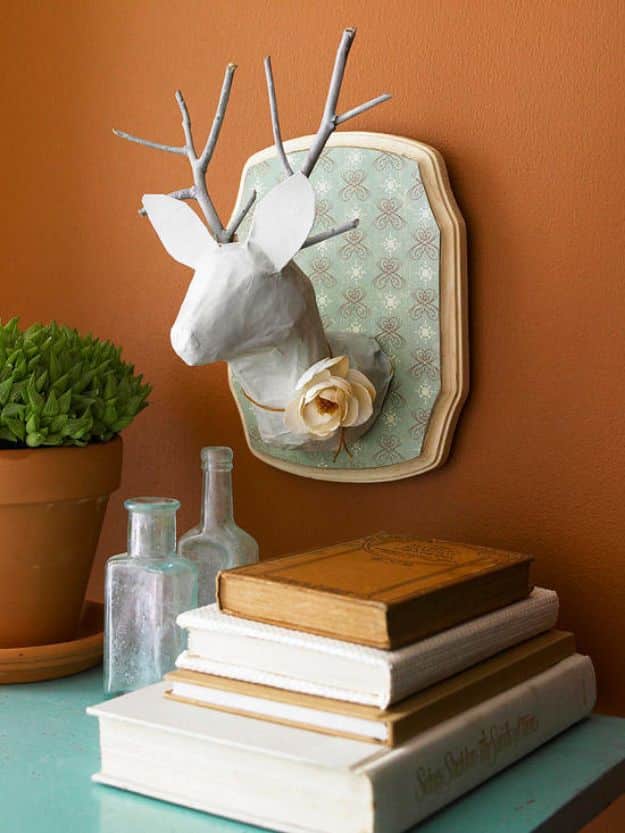 16. DIY Shabby Chic Rosette Lampshade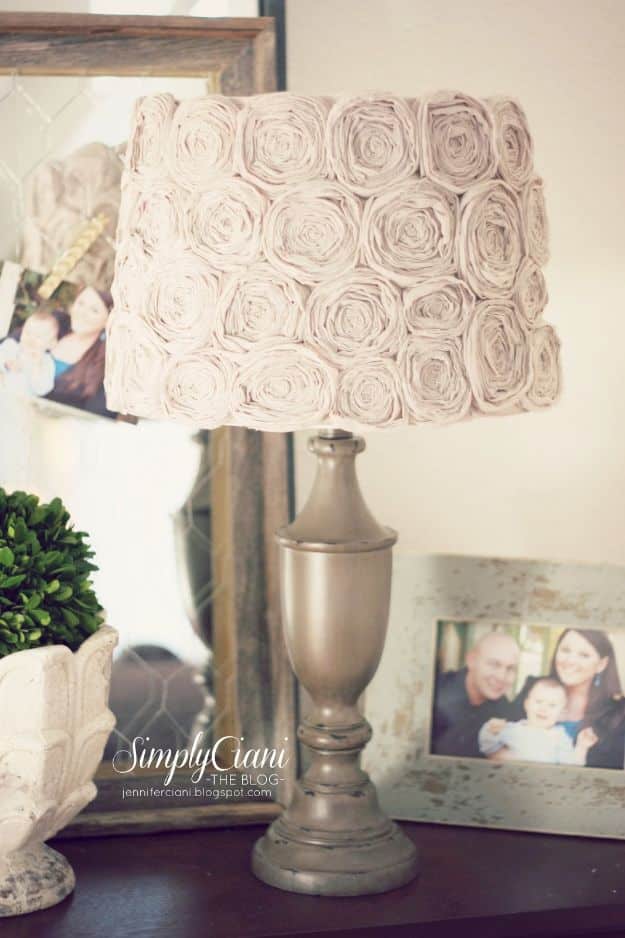 17. DIY Easy Pom Pom Rug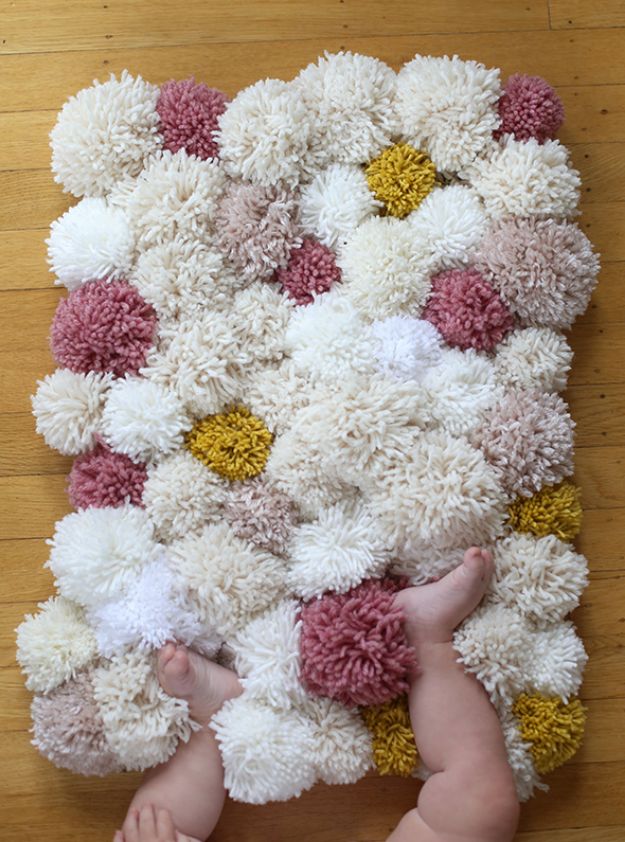 18. Seashell Growth Chart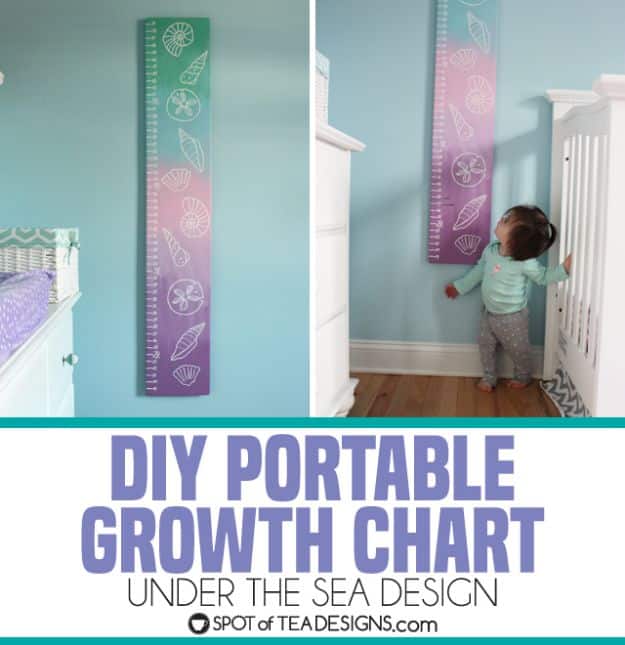 19. Paper Doily Wreath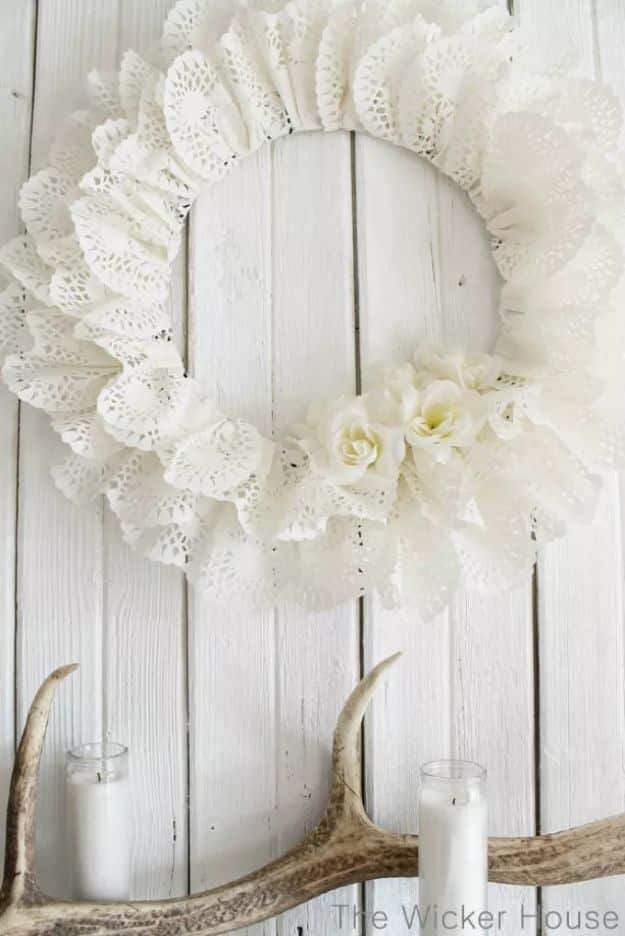 20. DIY Bookshelf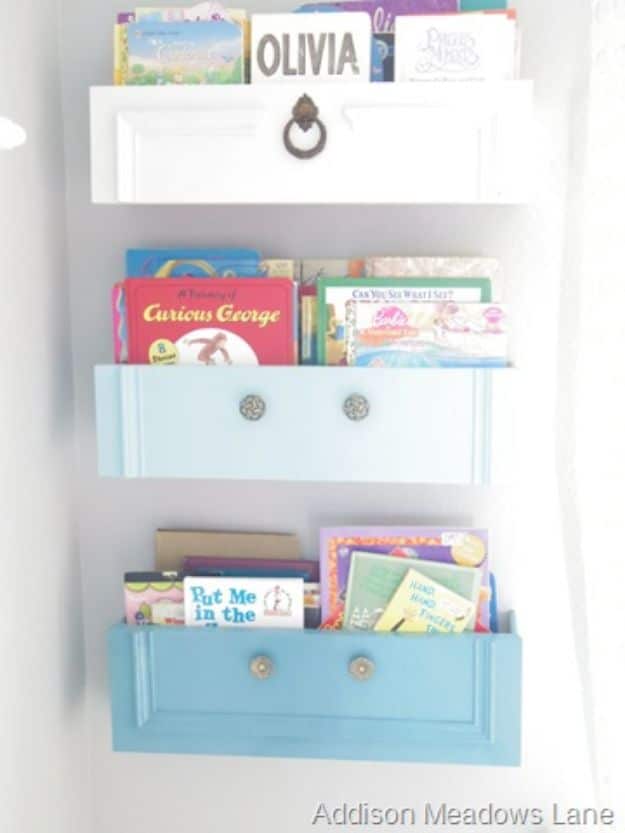 21. Grassy Nightstand Makeover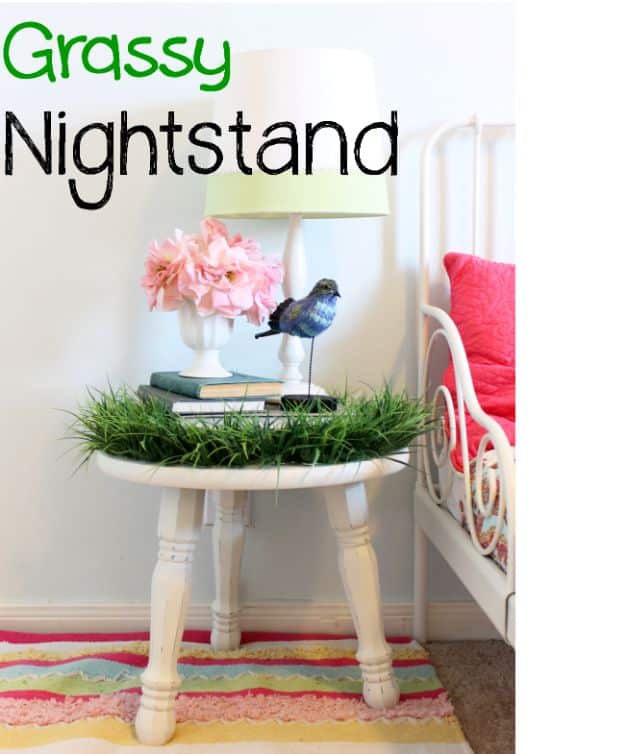 22. Mix and Match Frames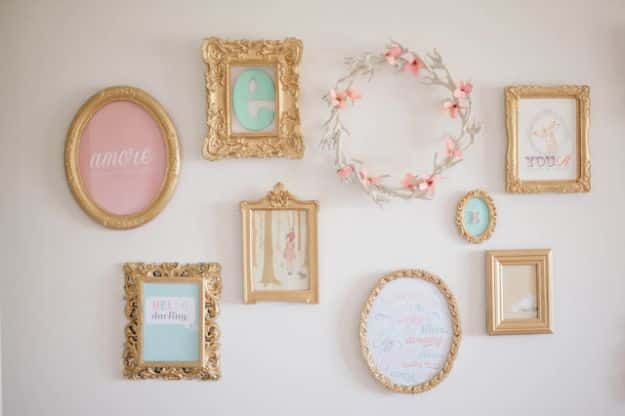 23. Pretty Wood Bedside Table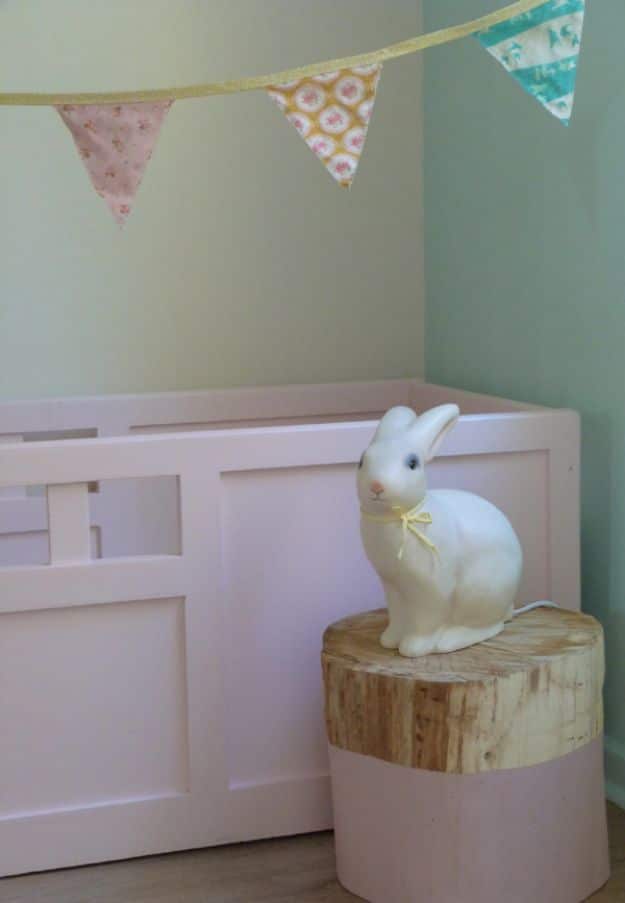 24. Yarn-Wrapped Letters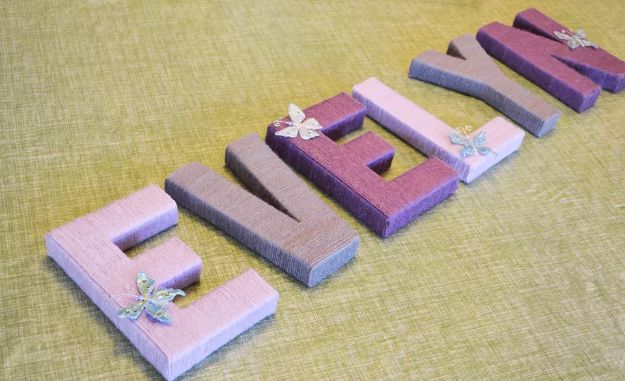 25. Decoupage Outlet Cover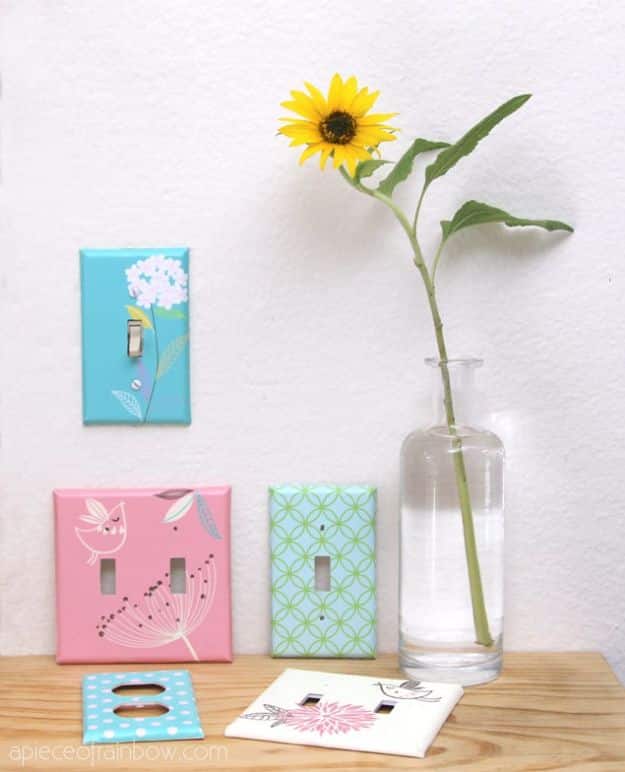 26. DIY Bear Rug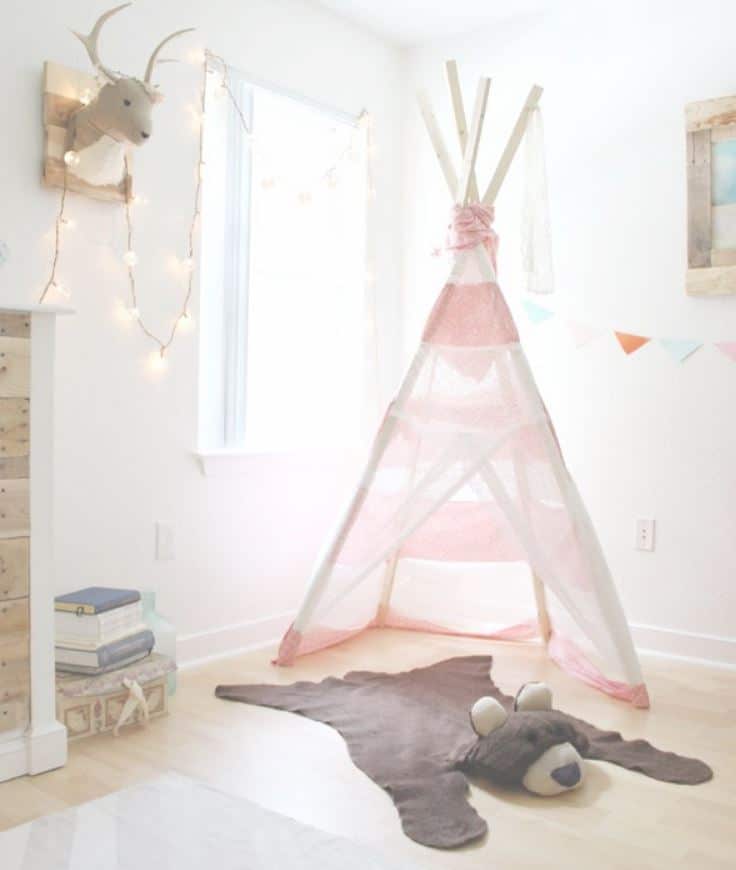 27. Patchwork Accent Wall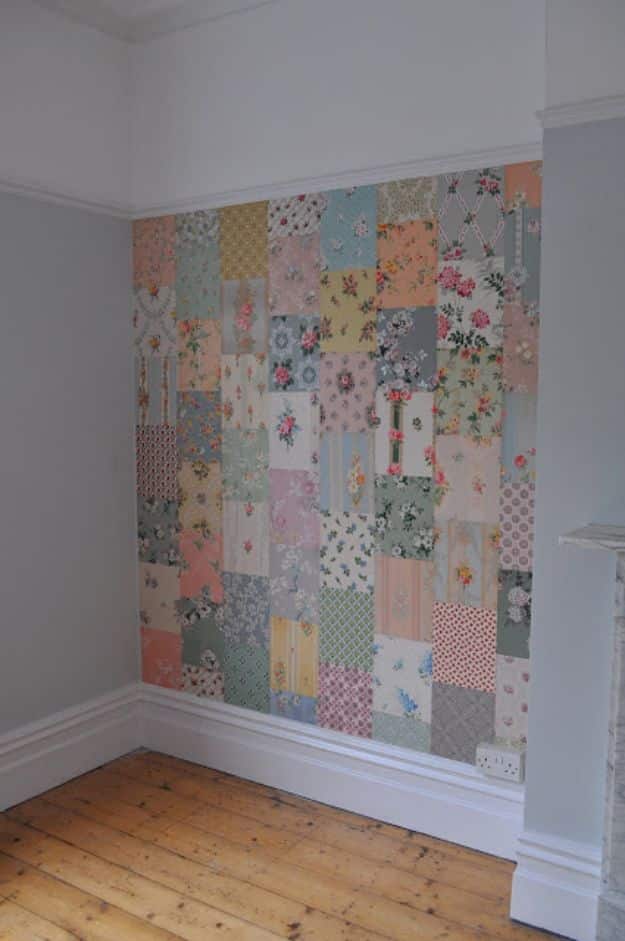 28. Glittery Print Wall Art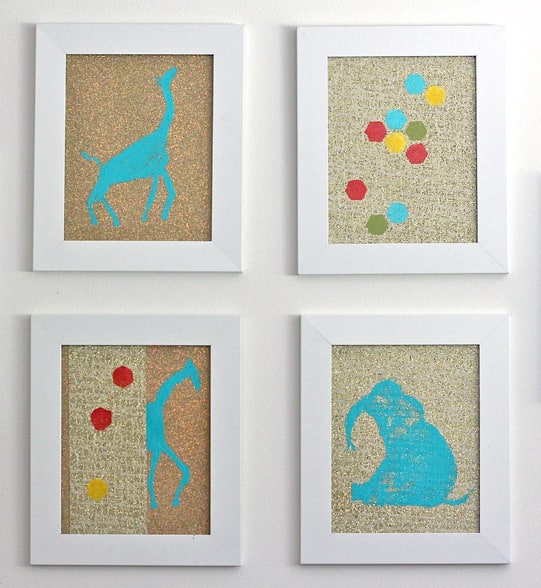 29. Painted Accent Crib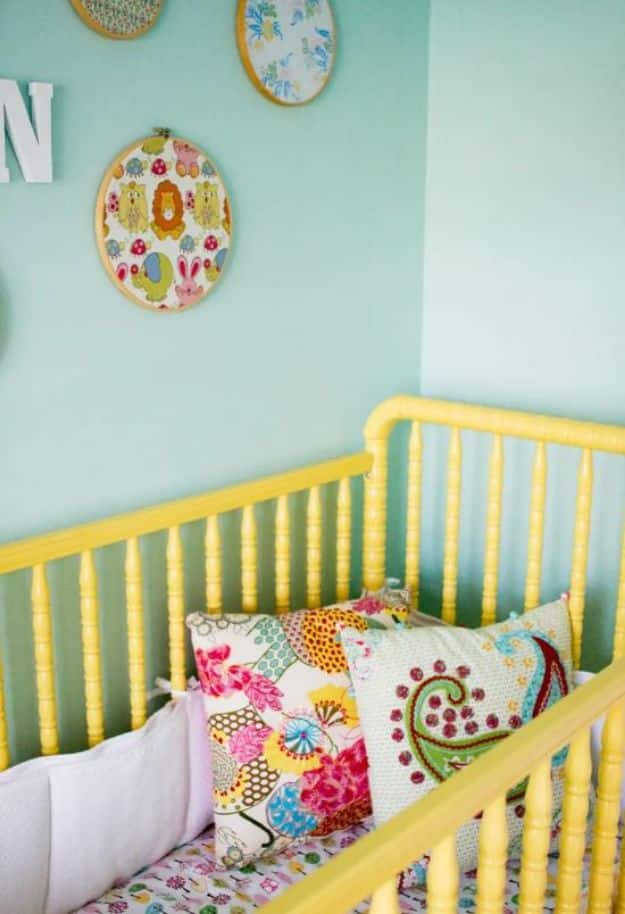 30. DIY Baby Monogram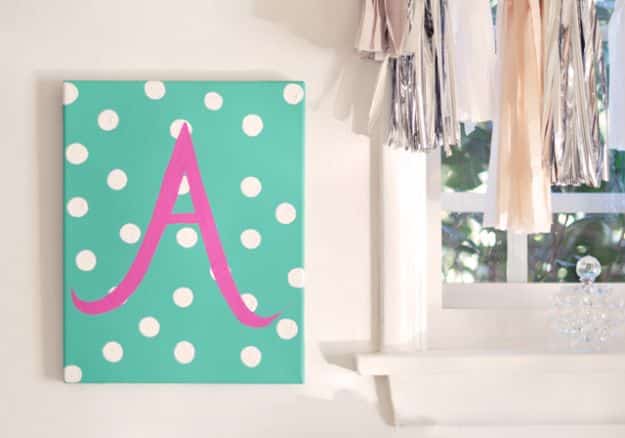 31. DIY Crib Skirt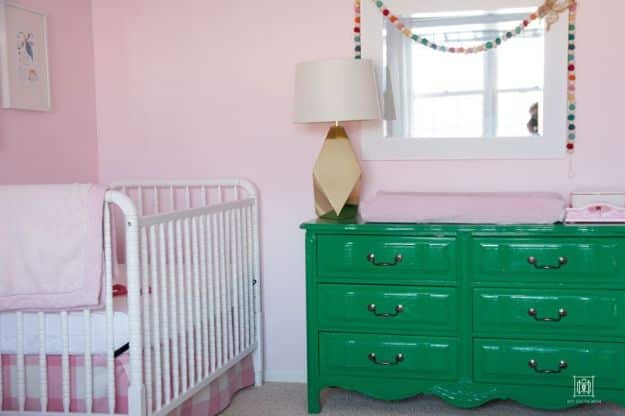 32. Elephant Door Stop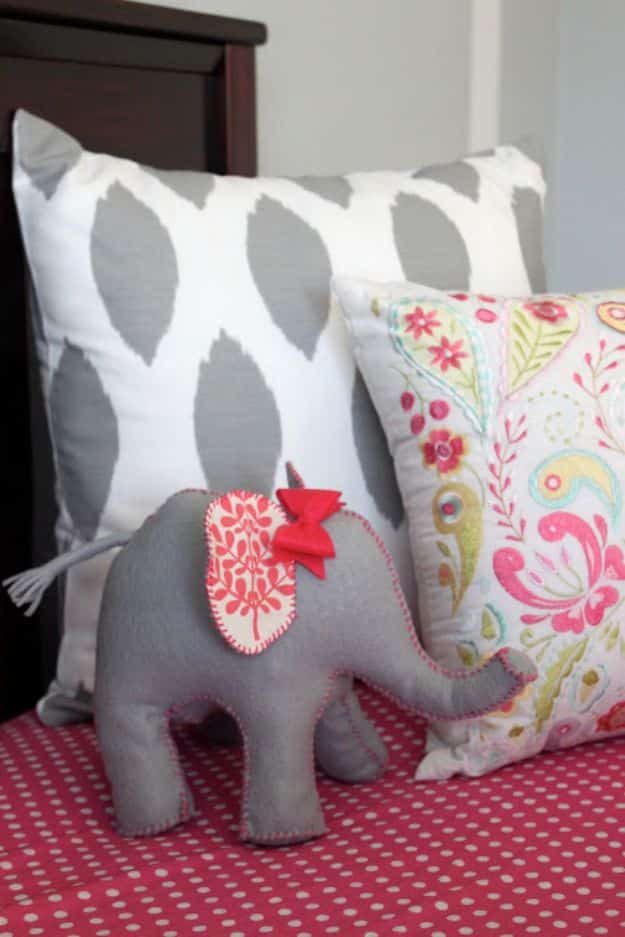 33. Coffee Filter Angel Wings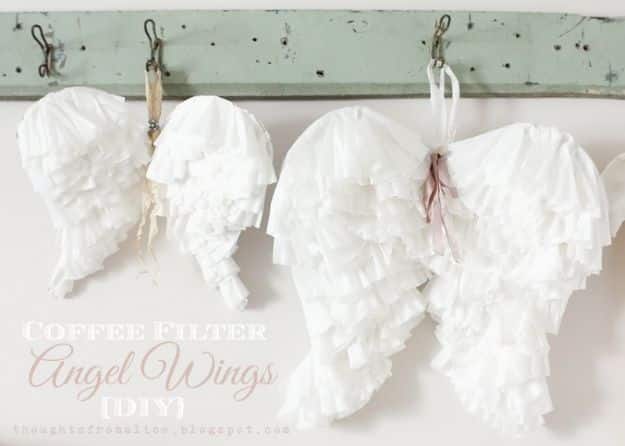 34. Rope Shelf DIY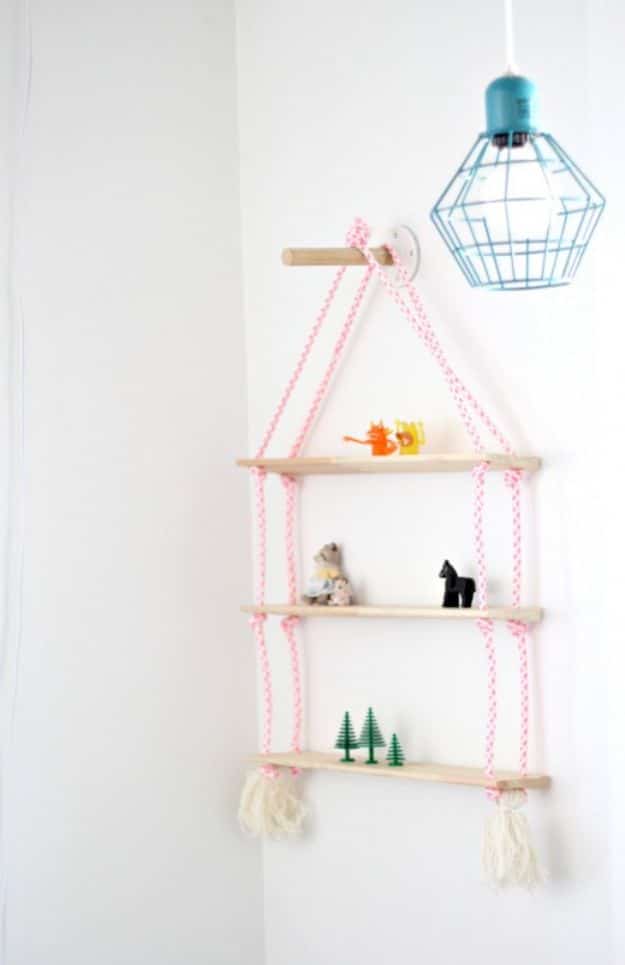 35. DIY Birth Stat Chalkboard Wall Art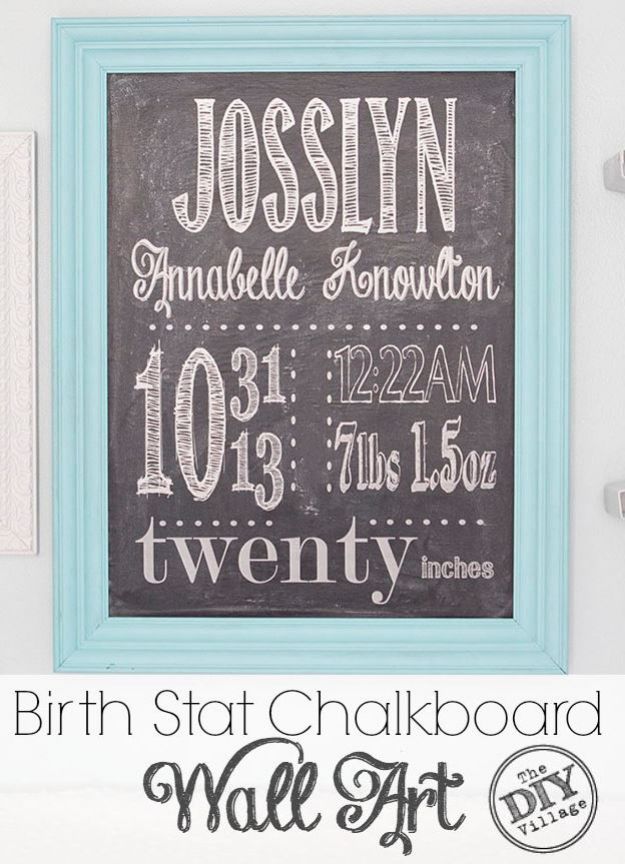 36. Doily Lamp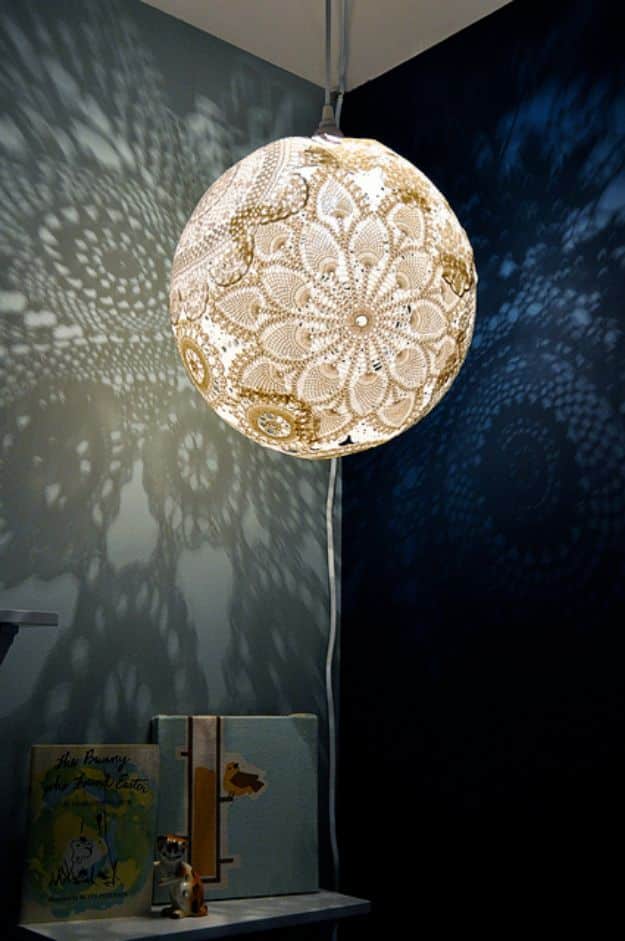 37. DIY Neon Nursery Wall Hooks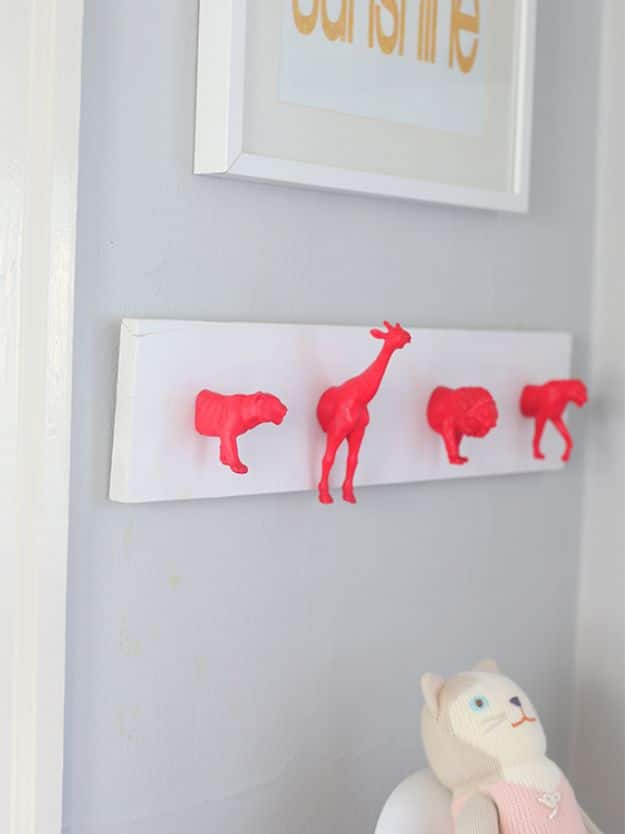 Please follow and like us: