New to quilting and need some easy sewing project ideas? When you are a beginner at making quilts, easy is definitely the most fun and enjoyable way to go, but there is no need to think basic, much less boring. We found 34 cute and easy quilt ideas for beginners that are perfect for those making their first quilt. Check out these simple sewing tutorials for quilts and see for yourself.
Easy Quilt Ideas for Beginners
1. Make A Photo Quilt
Looking for new ways to use photos so that they can always be seen? This photo quilt is a great idea to preserve memories and give as a gift for graduation. I love this idea of a memory quilt and would be a perfect project for a first quilt.
2. Quilted Pot Holders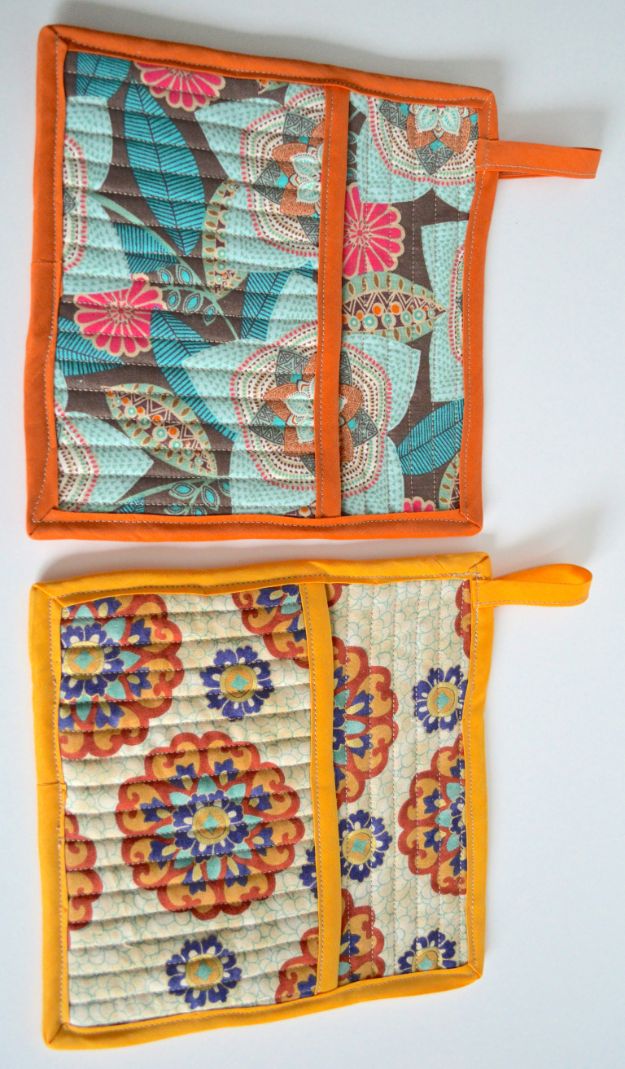 I can never have too many pot holders. They get easily worn out so they need to be constantly replaced. I found a great tutorial from Making It With Danielle on how to DIY your own quilted pot holders and it seemed super easy to me. I love those little pocket details and also the bright colored fabrics. I am putting this on my weekend "to-do" list, for sure.
3. Chevron Quilt For Beginners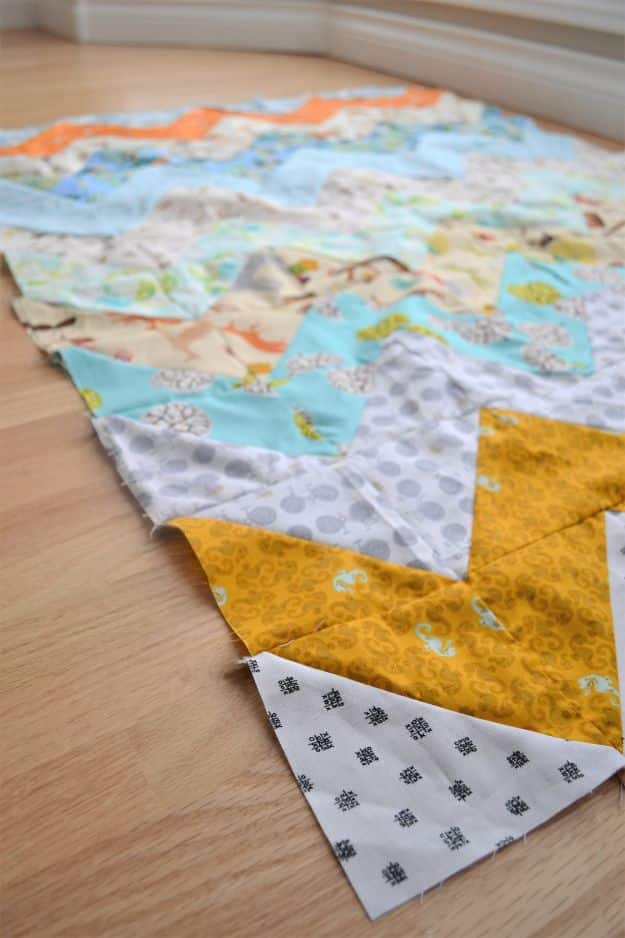 So, this chevron pattern might look really intimidating but trust me, it really isn't. This cute beginner baby quilt looks super cute and would definitely be perfect as a baby shower gift. Let Making Things Is Awesome walk you through on the easy step-by-step instructions to get you started.
4. One Hour Triangle Quilt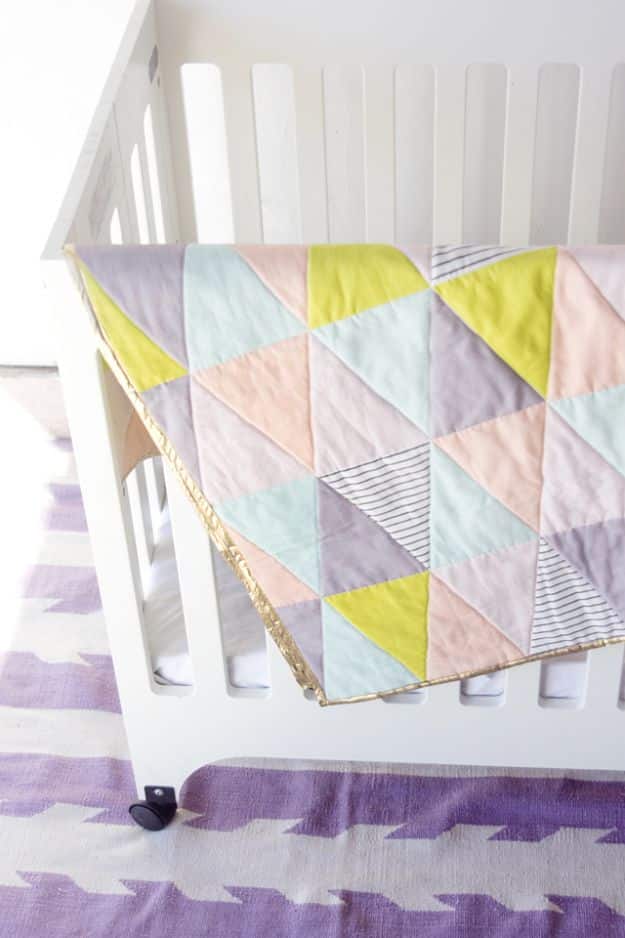 I cannot believe that this quilt only took 1 hour to make. But, yes, indeed there's a magic secret to it. Head on over to See Kate Sew to learn the full details and be the envy of every quilter in town! I am obsessed about how cute it looks and the wonderful colors on the fabric.
5. Strip and Flip Baby Quilt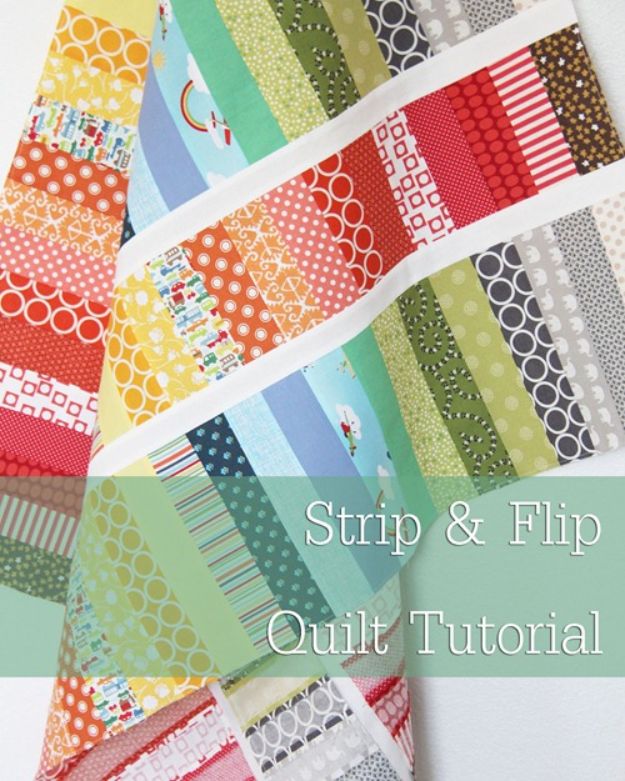 What makes this Strip and Quilt tutorial perfect for beginners is the fact that its a strappy quilt. How easy can it get? You can quickly put this together just by using bright and colorful fabric scraps. The instructions are thorough and easy to understand, I might just start on it right away.
6. Stylish Quilted Item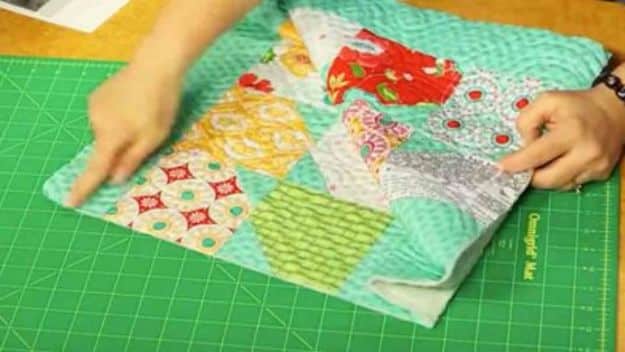 This stylish quilted item is actually a quilted tote bag that you can easily make. You can use it as a purse or a grocery bag. I promise you'll never run out of ideas to use them. I just thought of one, it can also be a great gift idea or much better, something you can sell off of Etsy. Sounds like a plan? Well, go ahead and get started!
7. Quilted Table Runner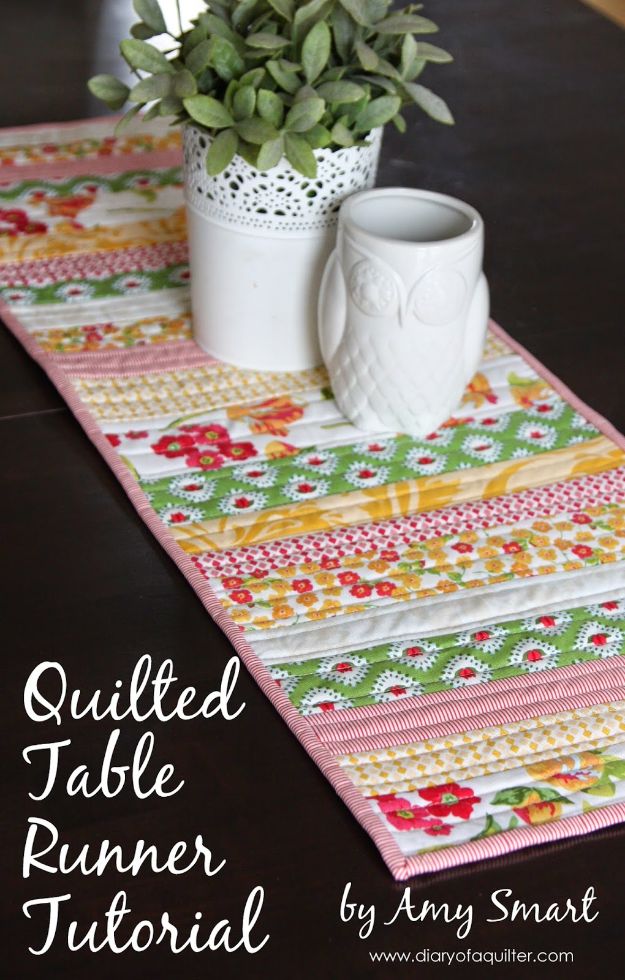 Wow, the quilted table runner is too adorable! It's quite brilliant to use floral fabrics for this quilt. Look at how perfect it turned out. These are happy and springy fabric designs and I can't wait to start on this project most especially because I am in a desperate need of a table runner.
8. Make Your Own Super Versatile Bandana Quilt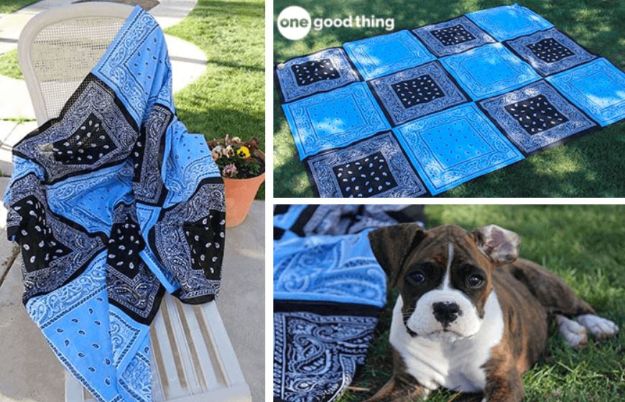 Bandanas have unlimited possibilities. You can practically turn them into anything. Whether a dress, table cloth, table runner or a picnic blanket, whatever you like. And this tutorial from One Good Thing By Jillee lets your imagination run wild with this quilt. I think this is super fun to make!
9. New Address Mini Quilt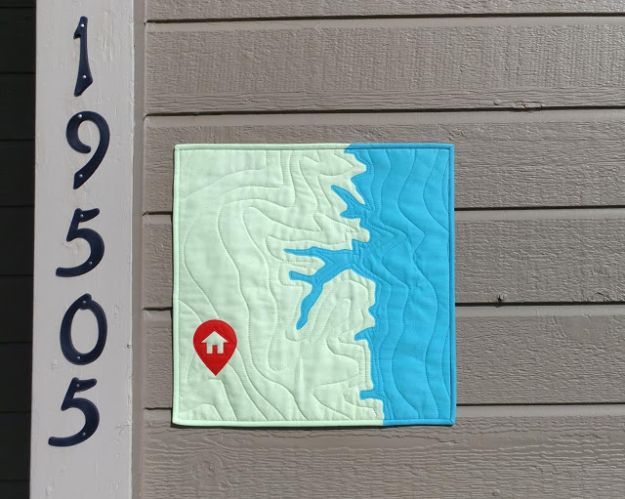 After reading the post, my immediate thought was, what a wonderful inspiration! This is really a great idea when you are just moving to a new home. Such a clever and well-executed quilt. Commemorate your home by making this amazing and beautiful new address mini quilt.
10. Seaside Squares Lap Quilt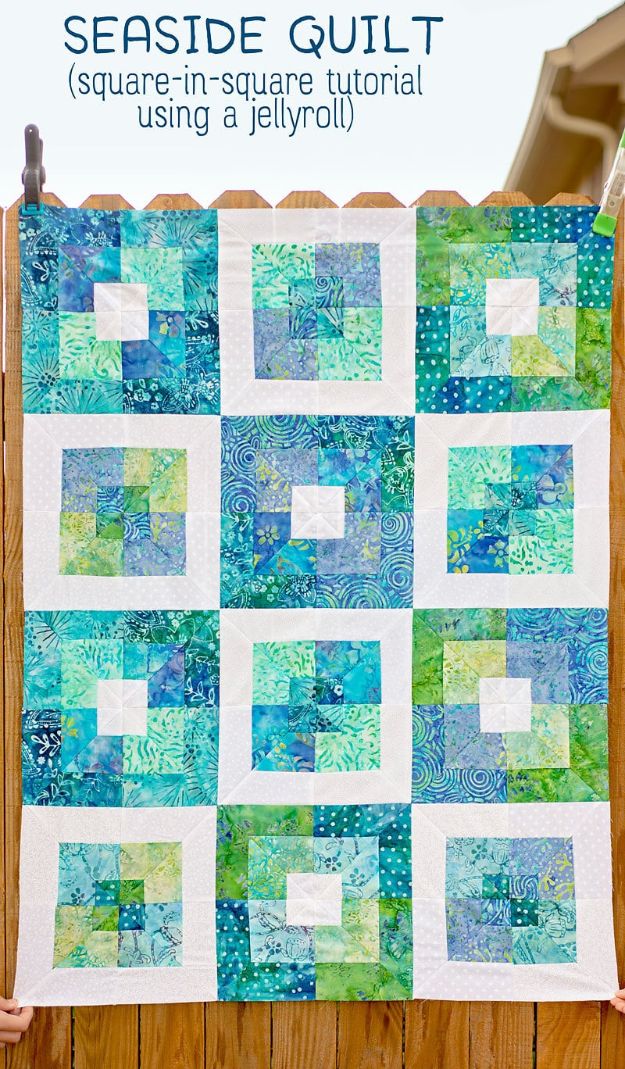 These blocks on the lap quilt are so beautiful and they are my favorite colors. The pattern was a great choice to allow the colors to shine. Another great project for a beginner since it uses a jellyroll. You won't have a hard time following the tutorial from Scattered Thoughts of a Crafty Mom.
11. Cheerful Quilted Playmat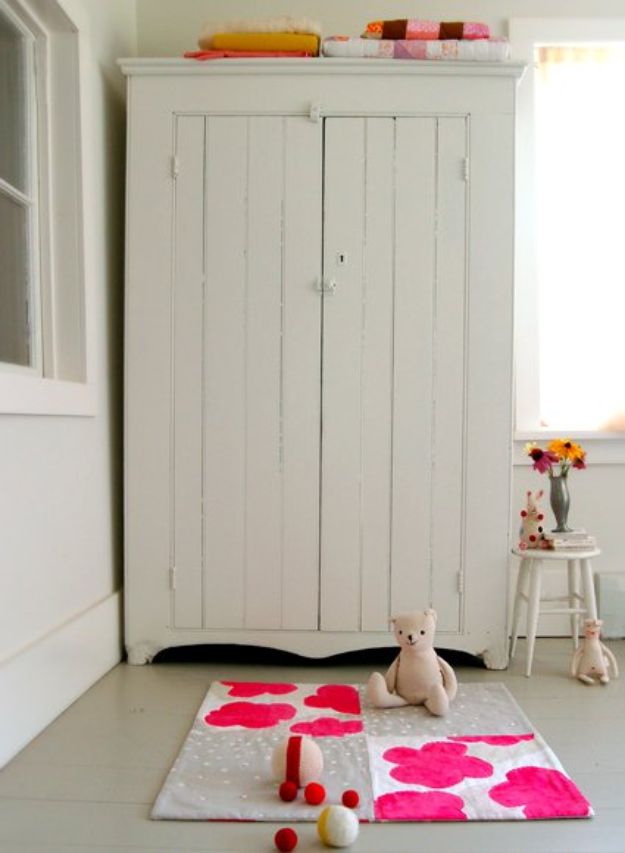 12. Strip Tango Quilt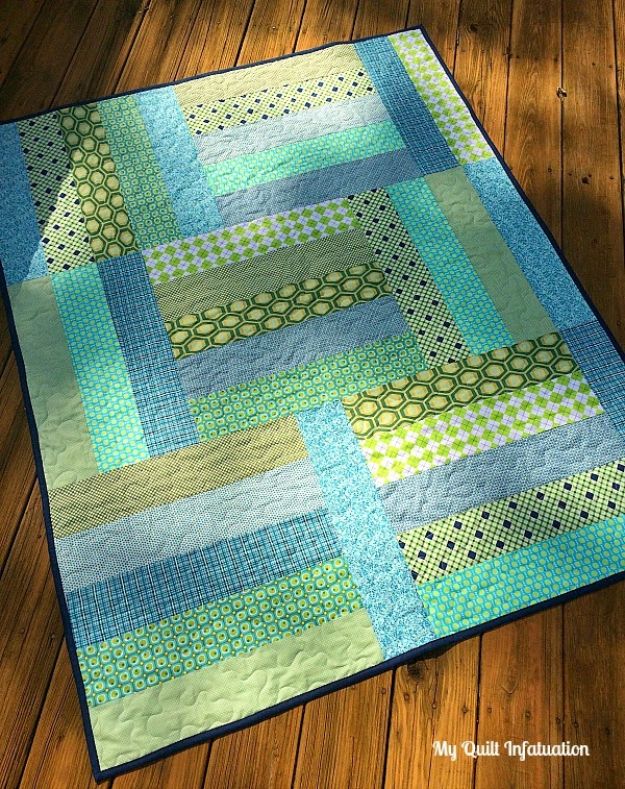 13. Make A Rag Quilt

14. Pixelated Heart Patchwork Quilt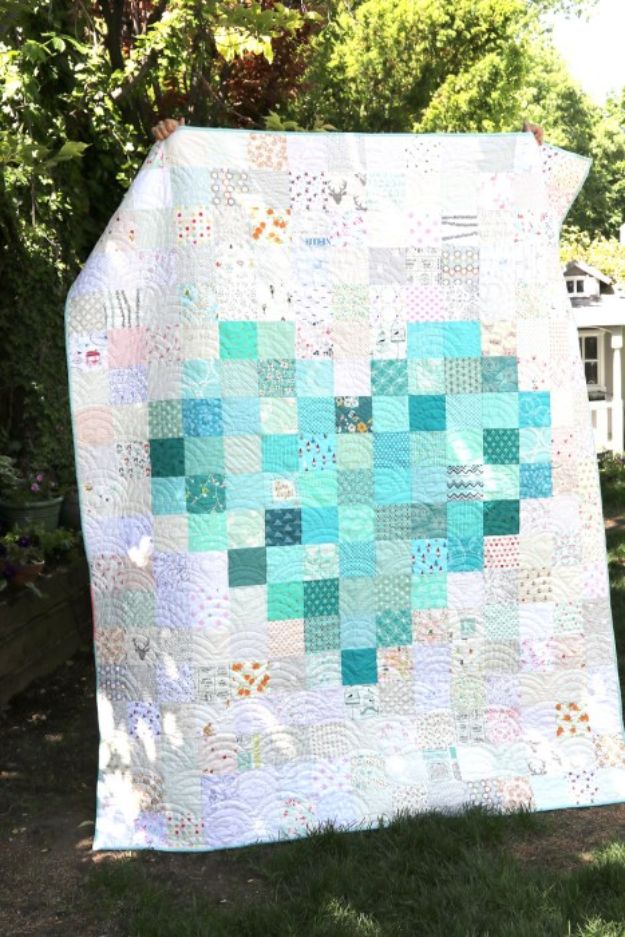 15. Gingham Baby Quilt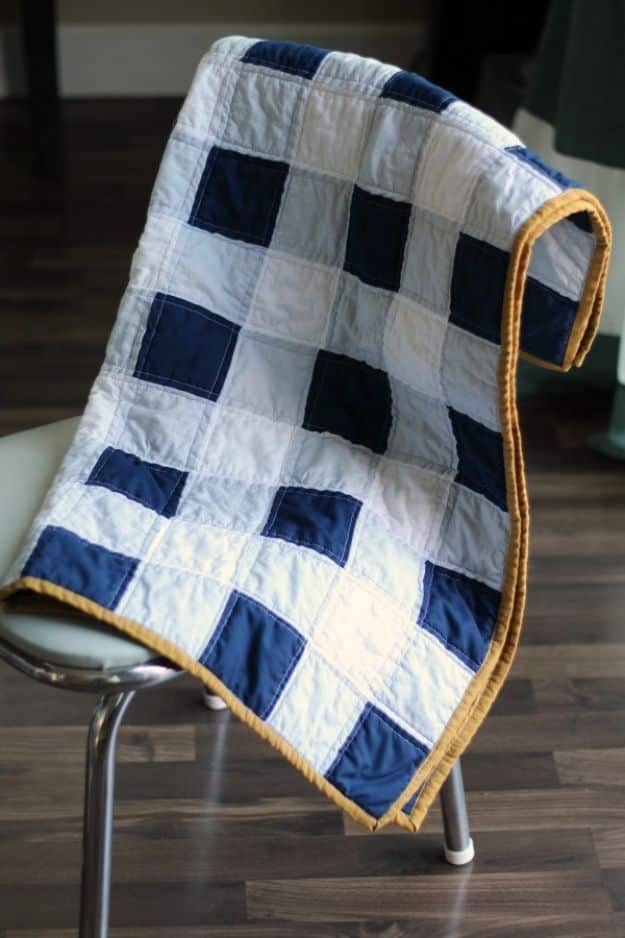 16. Easy Strip Quilt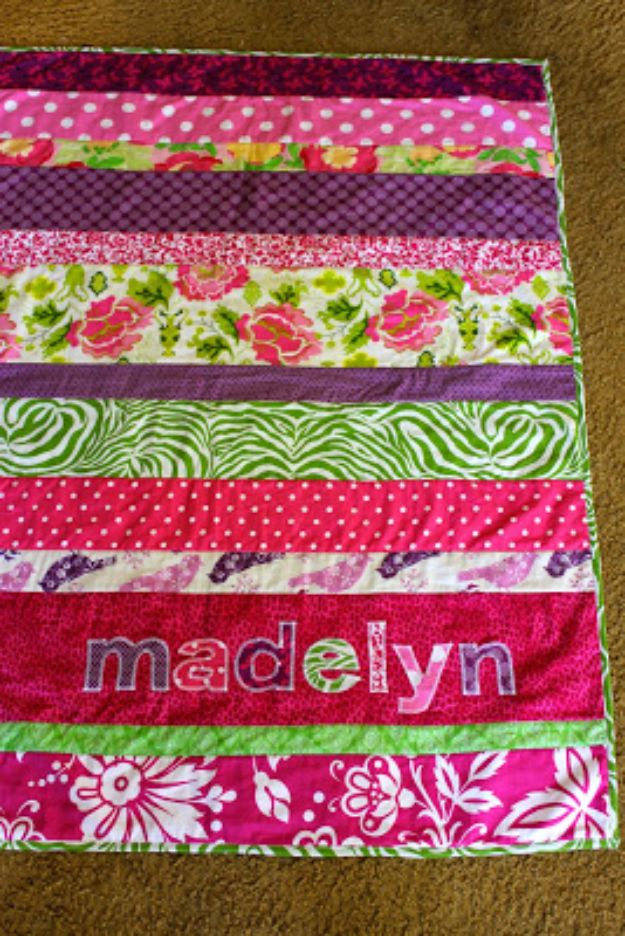 17. Colorbrick Beginner's Quilt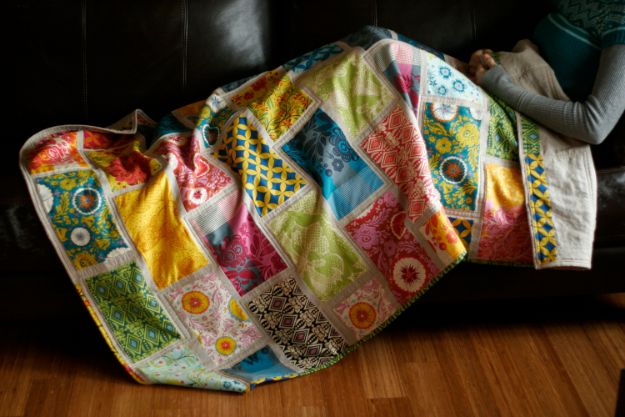 18. Patchwork Duvet Cover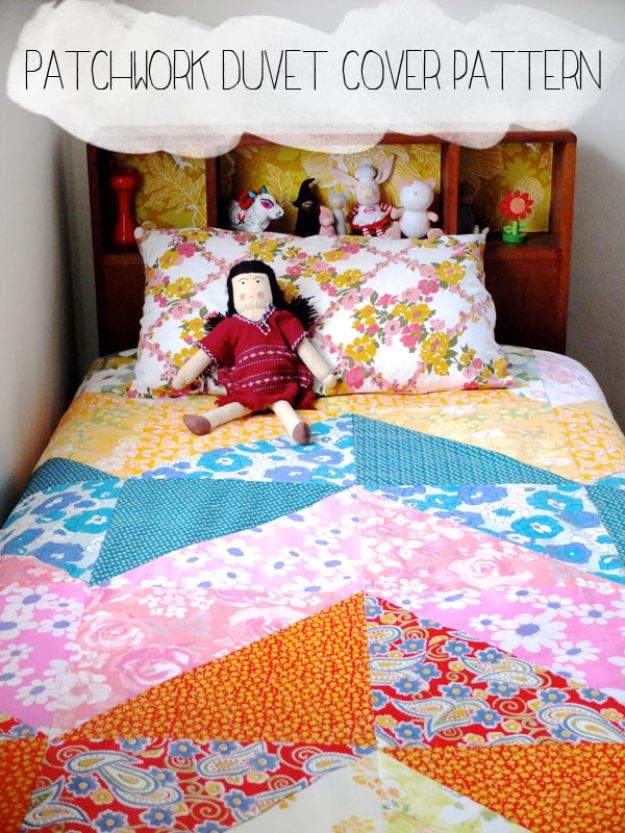 19. Churn Dash Quilt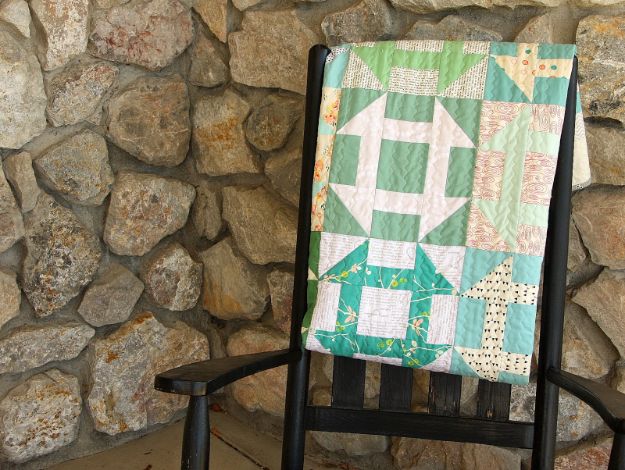 20. Easy Half-Square Blocks Quilt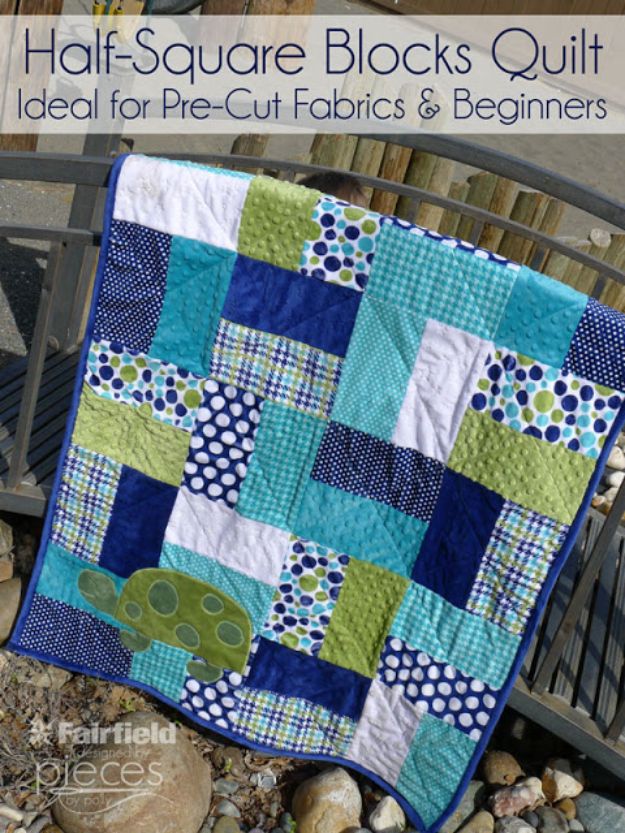 21. Easy Baby Coin Quilt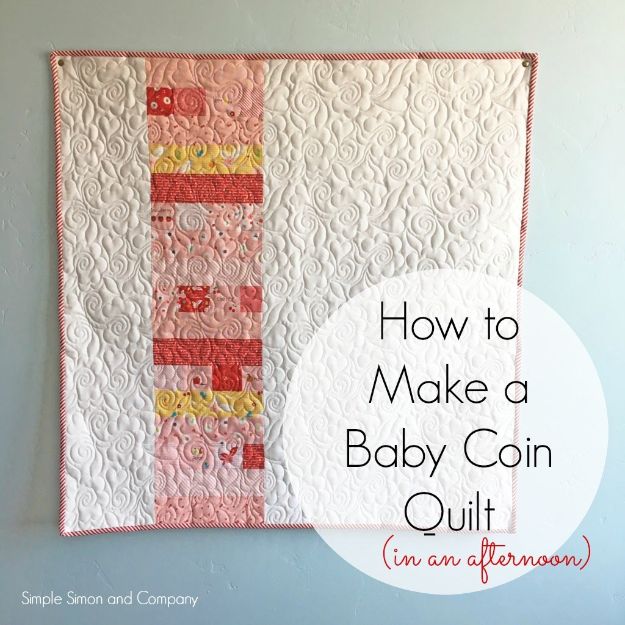 22. Zig Zag Quilt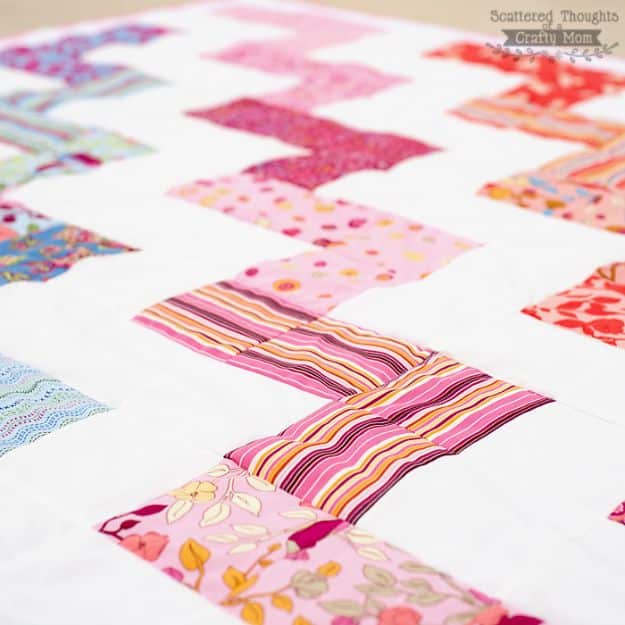 23. Easy, Thrifty, Pretty Rag Quilt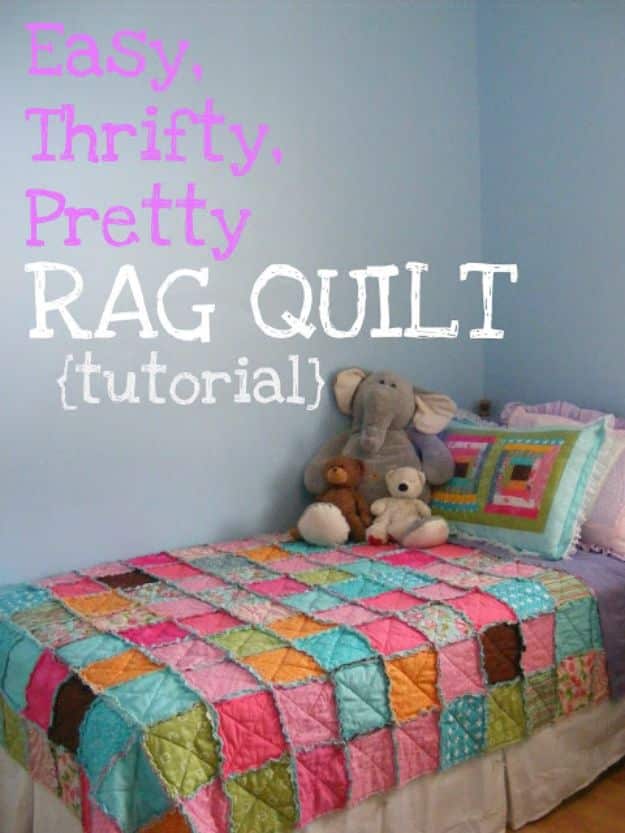 24. Easy Circle Quilt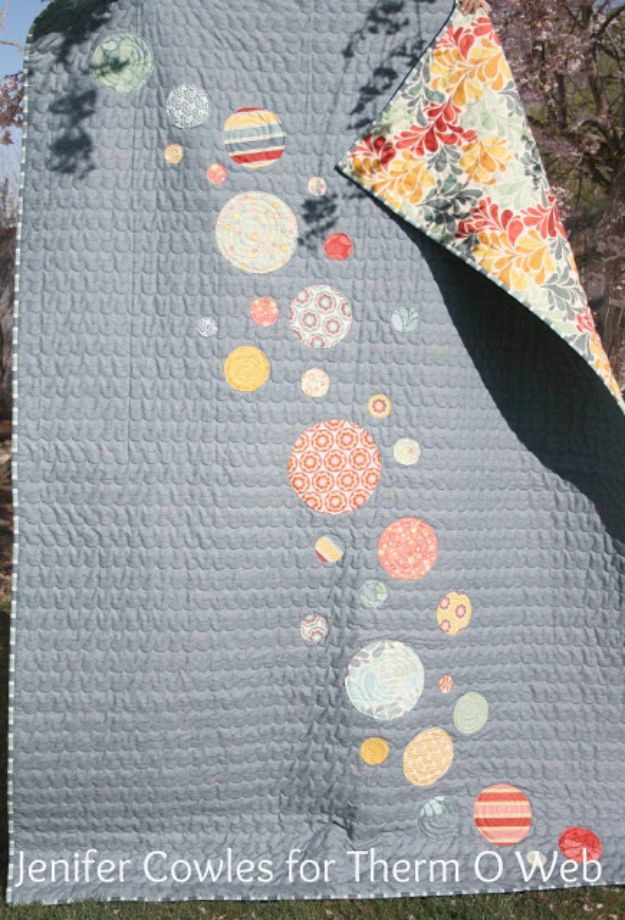 25. Make A Pinwheel Quilt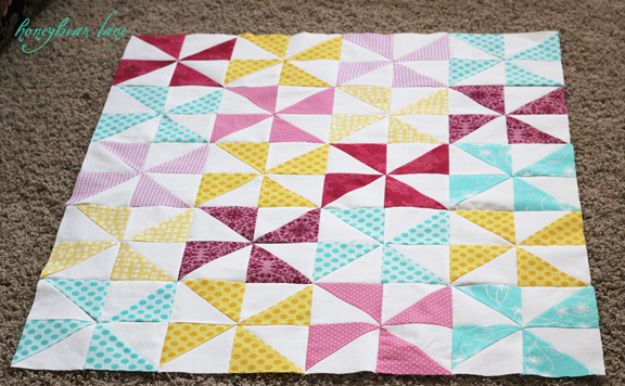 26. Make A T-Shirt Quilt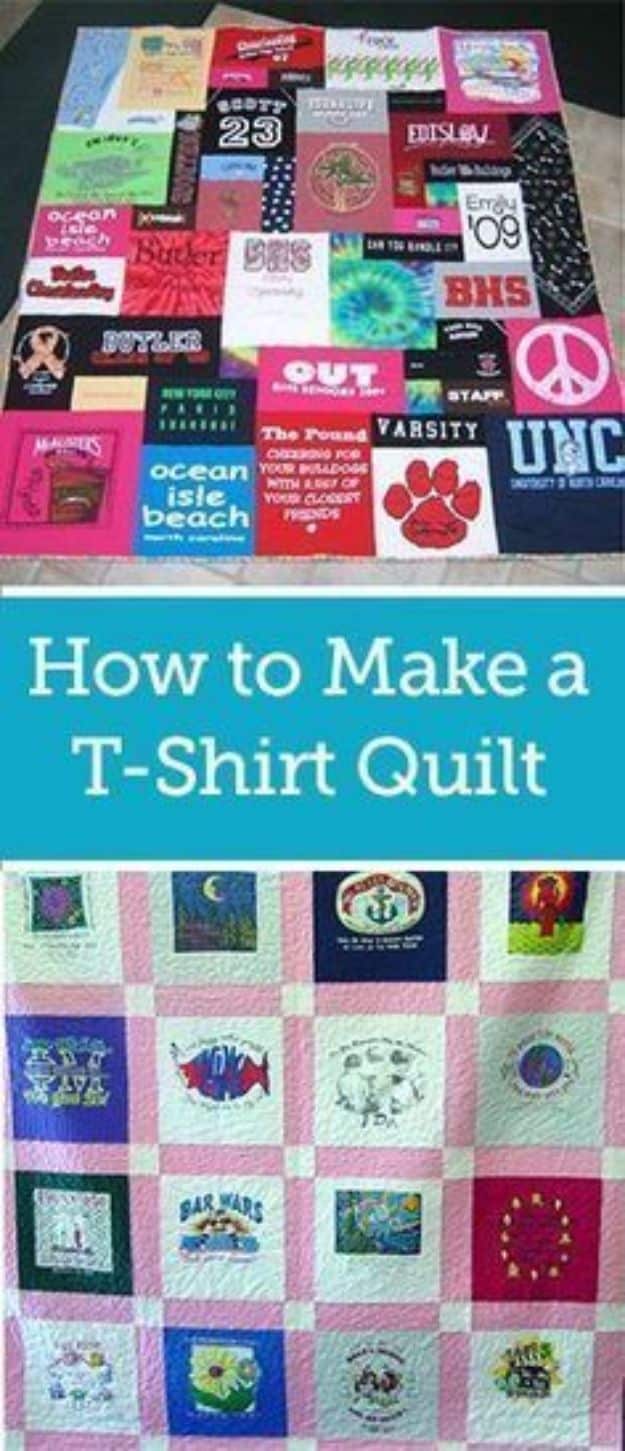 27. US State Map Quilt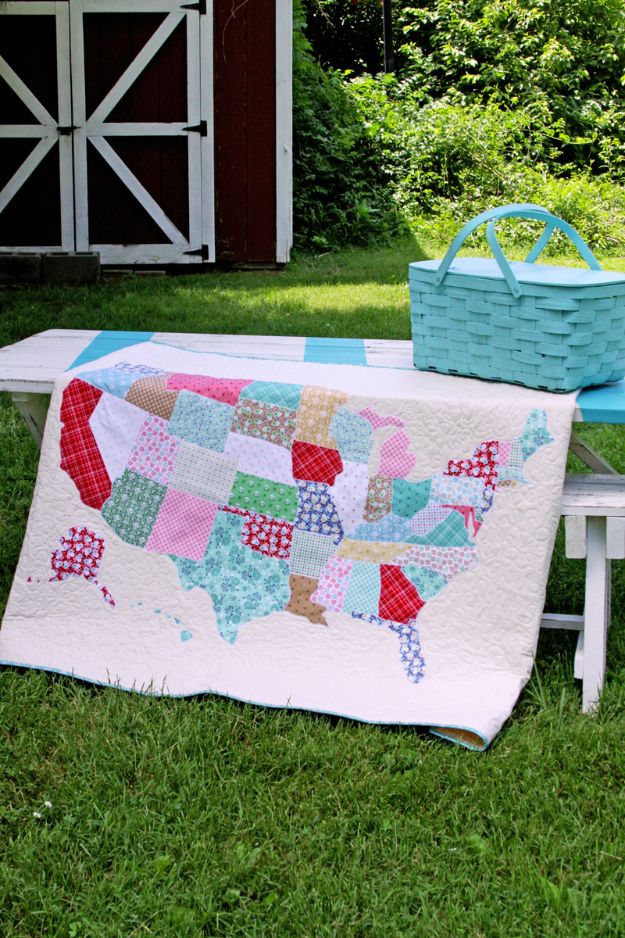 28. Chicken Quilt Block Tutorial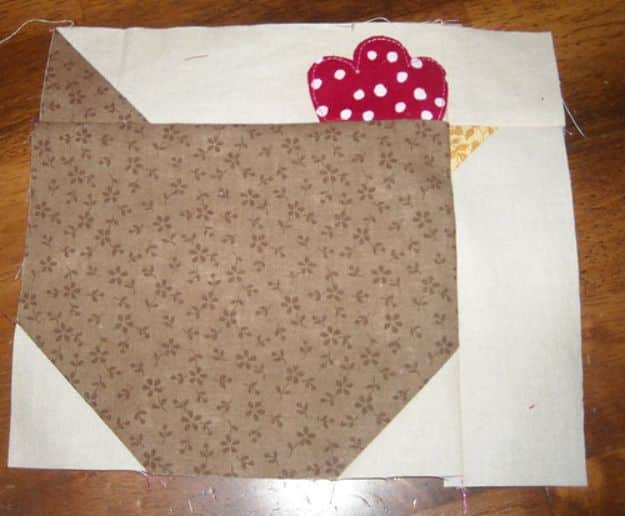 29. Stair Step Quilt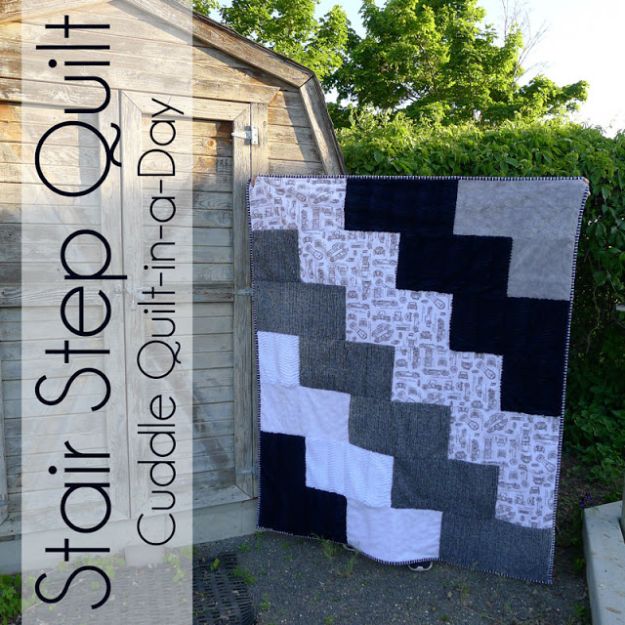 30. Easy Cathedral Window Quilt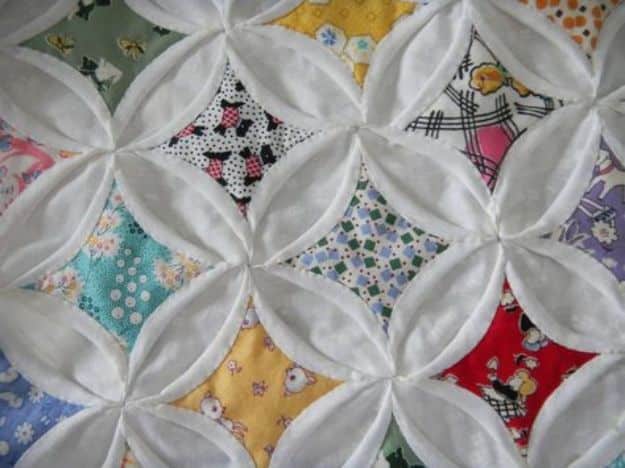 31. Easy Bandana Quilt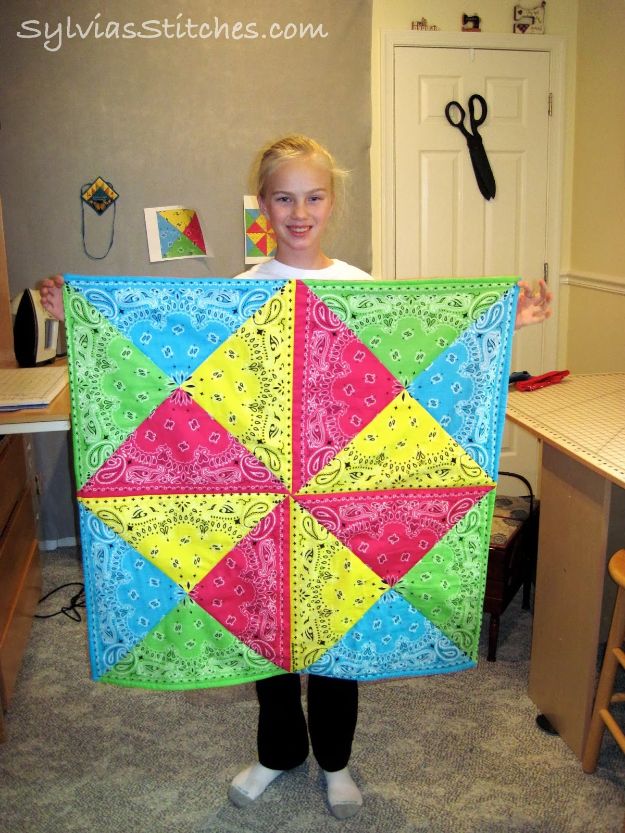 32. Victoria Quilt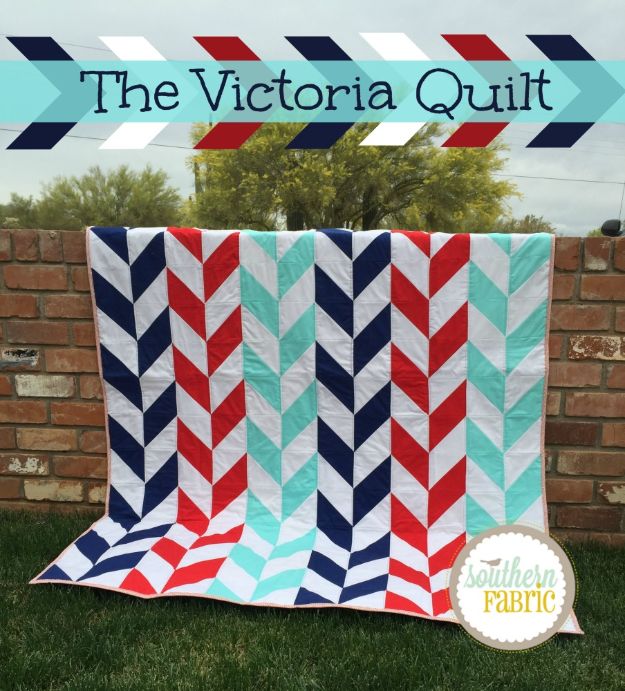 33. Modern Square Garden Quilt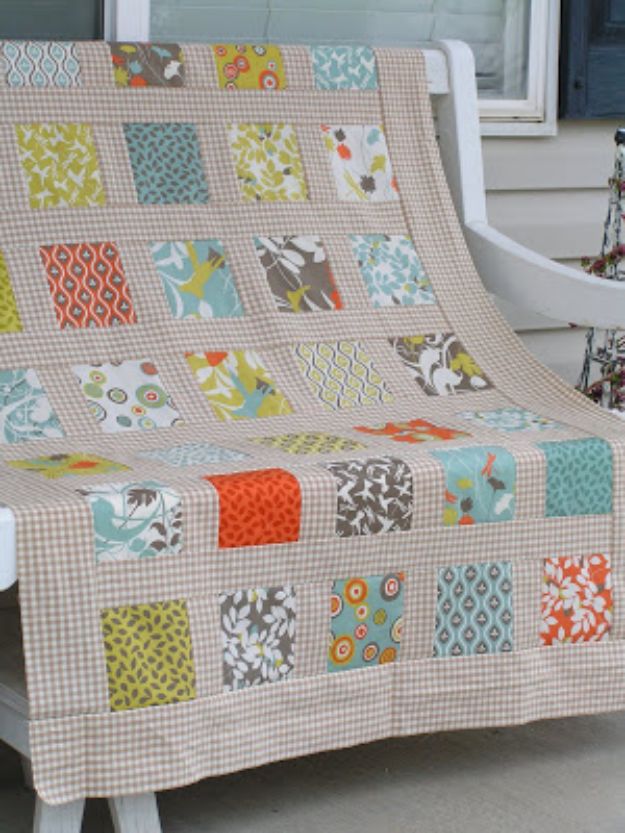 34. Jelly Roll Jam Quilt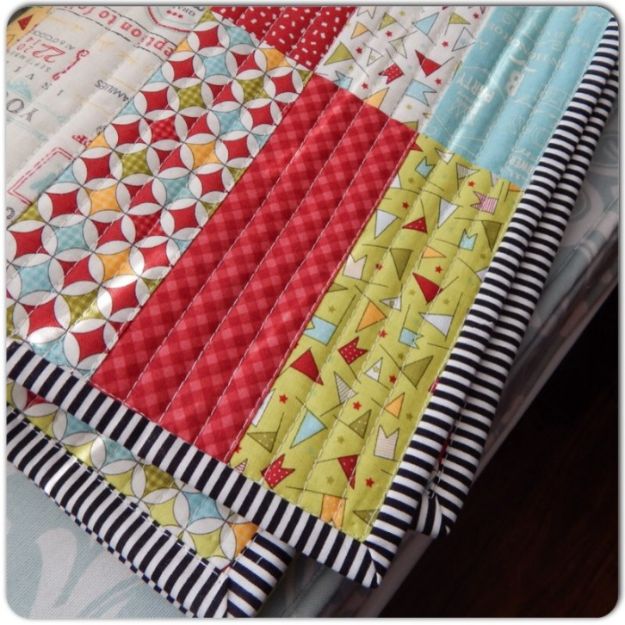 Please follow and like us: