I was super surprised to learn that many of my favorite celebrities not only know how to cook well, but they have also shared some of their favorite recipes. From Joanna Gaines truly amazing chocolate cookie recipe to Oprah's to die for deviled eggs to a few favorites of the King, you are sure to find some winning celebrity recipe ideas here.
Best Celebrity-Inspired Recipes
1. Dolly Parton's Dollywood Cinnamon Bread
Turns out Dolly Parton knows a thing or two about cooking. When it comes to homemade bread, this Dollywood cinnamon bread recipe is one you just may dream about.
2. Elvis Presley's Favorite Whipping Cream Pound Cake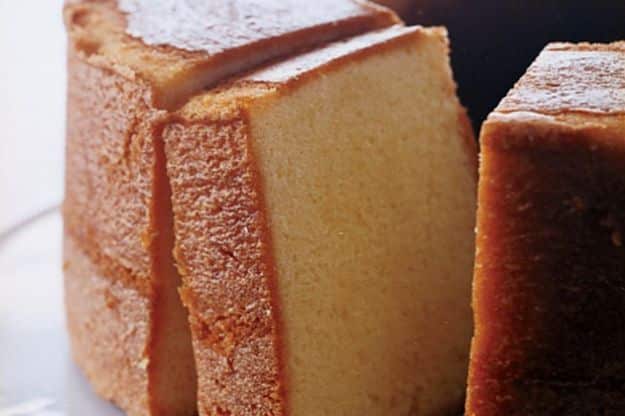 3. Tom Cruise's Spaghetti Carbonara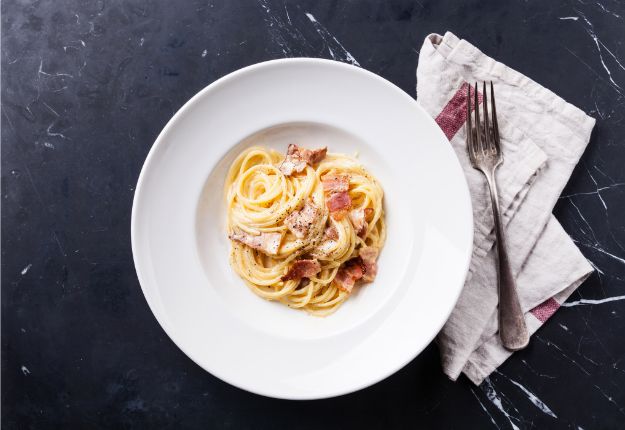 4. Meatloaf, Donald Trumps' Favorite Sandwich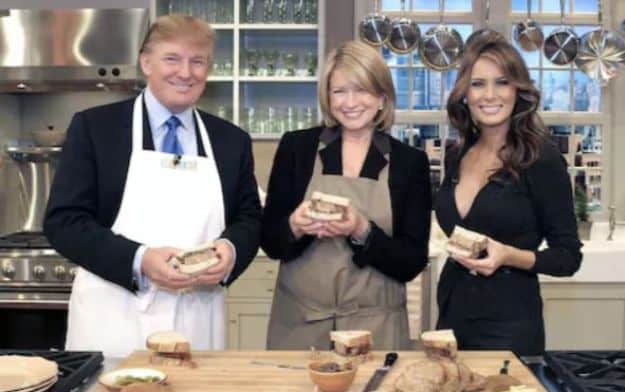 5. Leonardo DiCaprio's  Kale, Ricotta And Cannelloni Pasta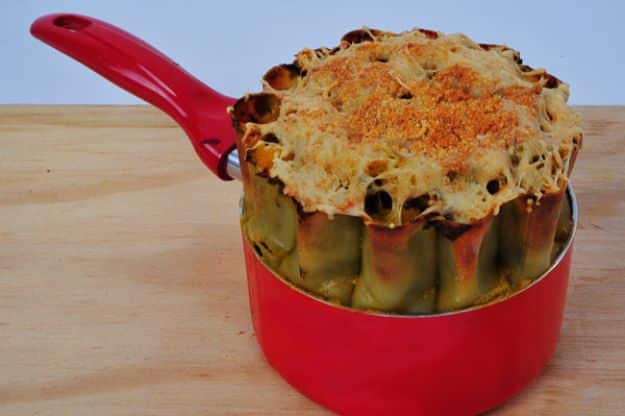 6. Ben Stiller's Chicken Shawarma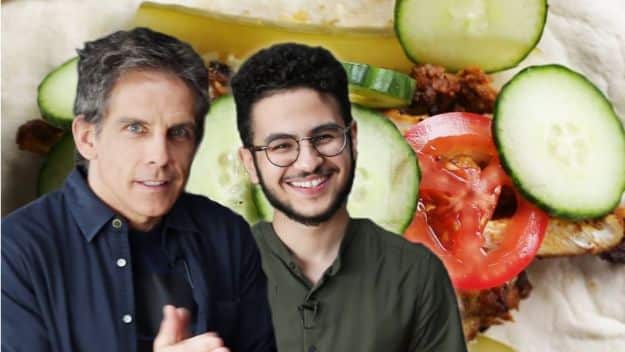 7. Oprah Winfrey's Deviled Eggs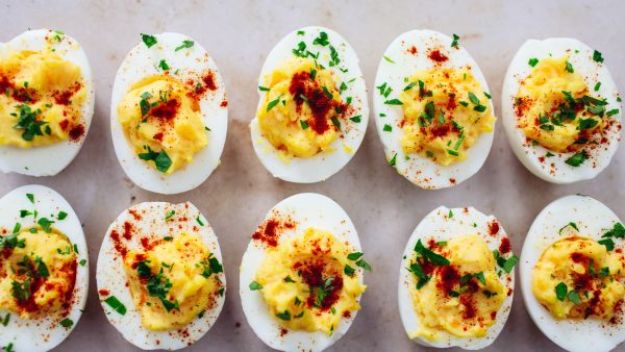 8. Julia Robert's Summer Salad Recipe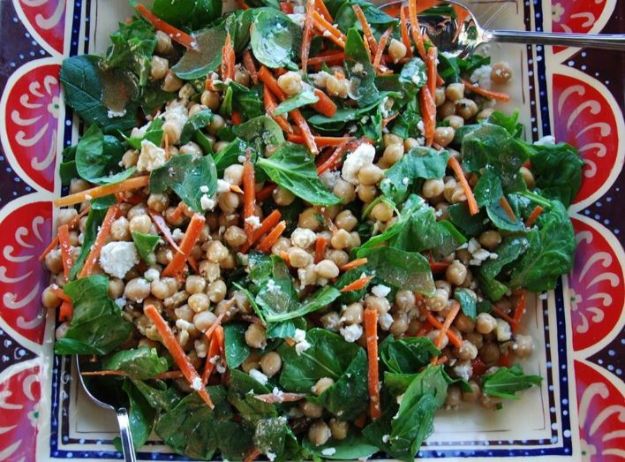 9. Paul Newmans Spicy Chicken Over Angel Hair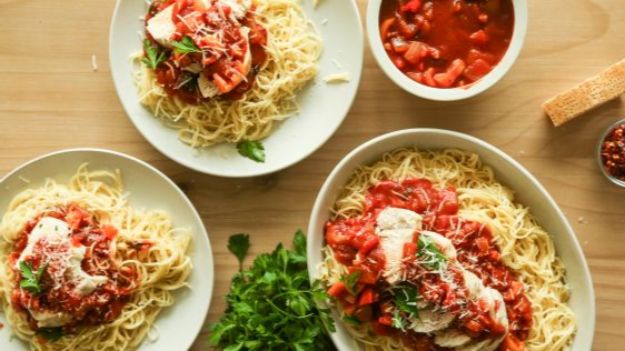 10. John Wayne's Chili Cheese Casserole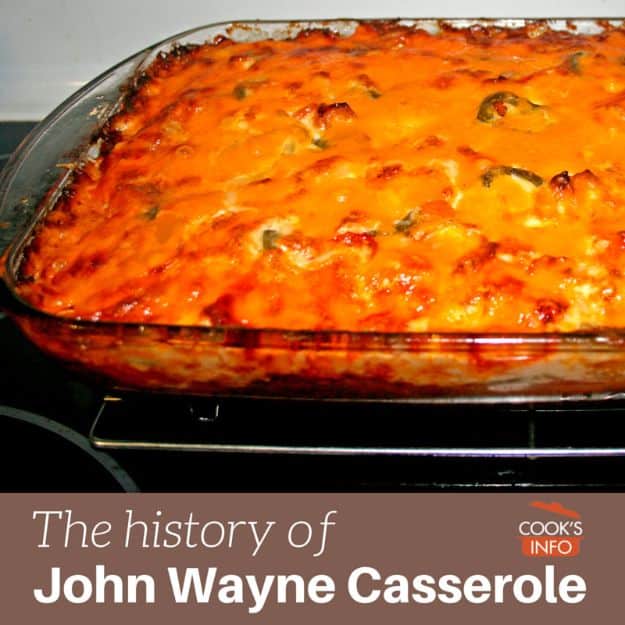 11. Patti LaBelle's Sold-Out Sweet Potato Pie
Make the possibly best potato pie ever by replicating Patti La Belle's Sold Out Potato Pie. I find it really amazing that this super famous pie is surprisingly easy to make. Just don't forget her tip to make sure all the ingredients are room temperature before mixing them up. Read the full tutorial on DIY Ways.
12. Gwyneth Paltrow's Healthy Turkey Meatballs with Spaghetti Squash
I know life can get crazy sometimes we forget to eat healthily. Now is the time to stop the excuses. Say yes to fruits, veggies, meat, and grains. Gwyneth Paltrow's Healthy Turkey Meatballs with Spaghetti Squash is a perfect starter to get back on track and keep healthy.
13. Elvis-Style Peanut Butter Banana Cupcakes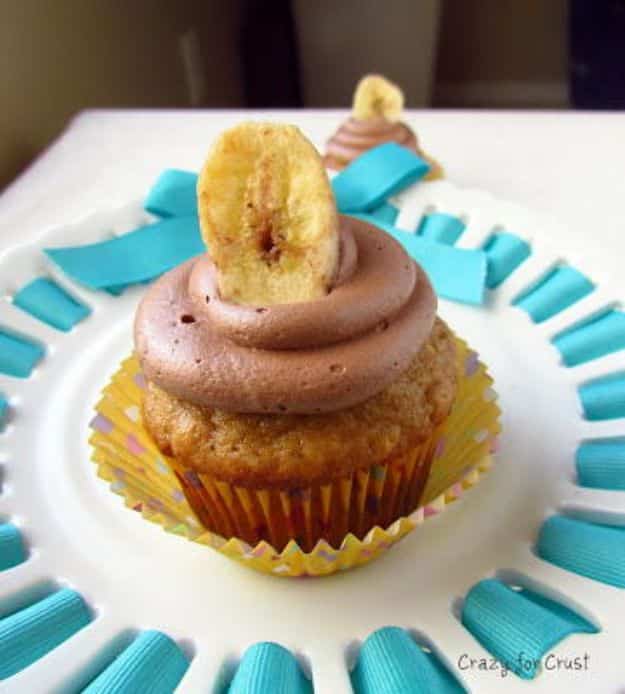 Even though I'm trying so hard to live healthily, my sweet tooth comes out every once in a while. Your dessert cravings will be satisfied by this Elvis-Style Peanut Butter Banana Cupcakes. And if you want to eat like the King, better head on over to Fave Southern Recipes to try his favorite cupcake.
14. Guy Fieri's Epic BBQ Brisket Sandwich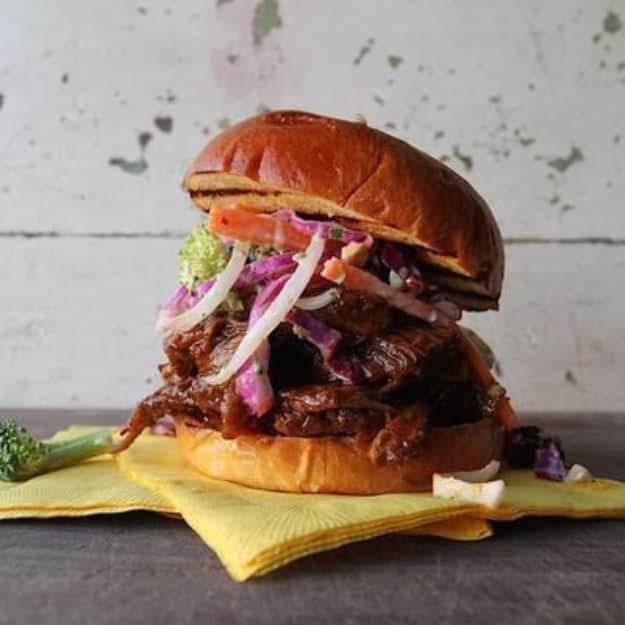 I am a big Guy Fieri fan. Watching his shows, the guy really knows his burgers. Don't you just sometimes crave for juicy, flavorful meat, gigantic sandwiches, and sweet, smoky sauces? Well, this BBQ brisket sandwich is a winner. This is perfect for every weekend grill sessions.
15. Katrina Bowden's Coconut Cashew Overnight Oats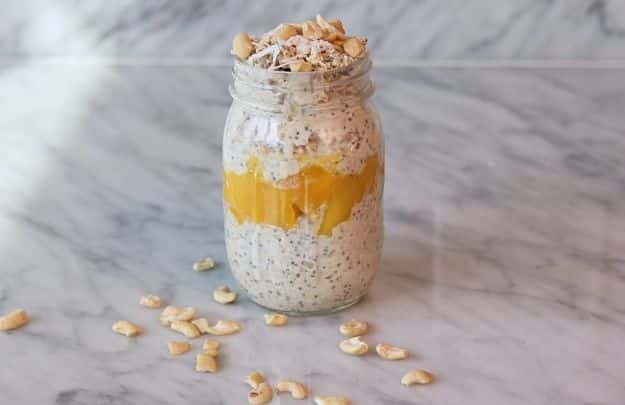 Oats are good for you and you should try eating them more. I know it can be boring sometimes because it is so plain tasting. That's why you gotta try Katrina Bowden's recipe on overnight oats. She's added some coconut, cashew, chia seeds and almond milk for this amazing treat.
16. Molly McCook's Roasted Butternut Squash and Israeli Couscous
17. Joanna's Super-Gooey Chocolate Chip Cookies
18. Pioneer Woman Chicken Spaghetti Copycat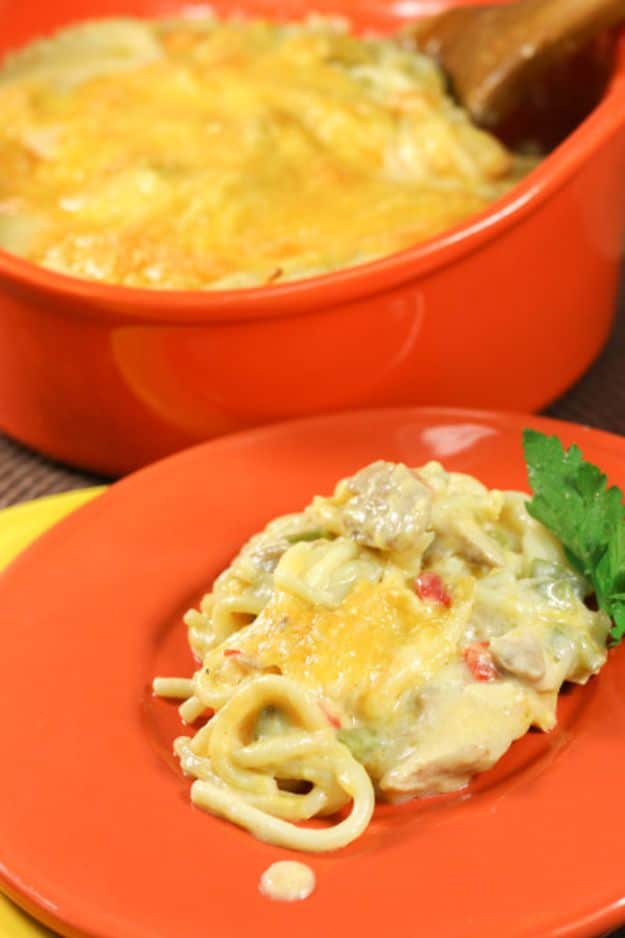 19. Matt O'Neill's Pomegranate Brussels Sprouts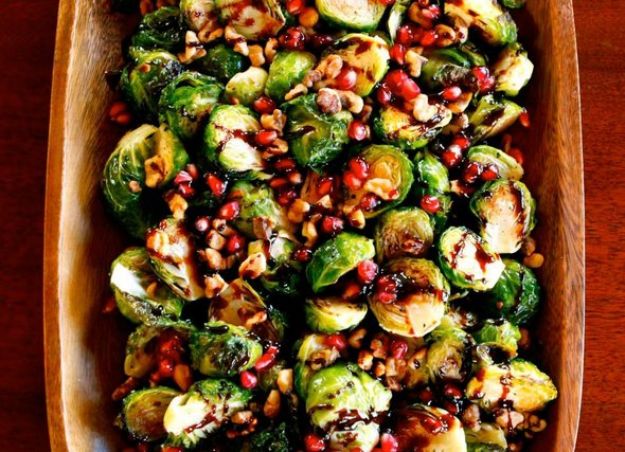 20. Kerry Washington's Diet Smoothie
21. Valerie Bertinelli's Lemon Ice Box Cake

22. Patrick Leigh Fermor's Moussaka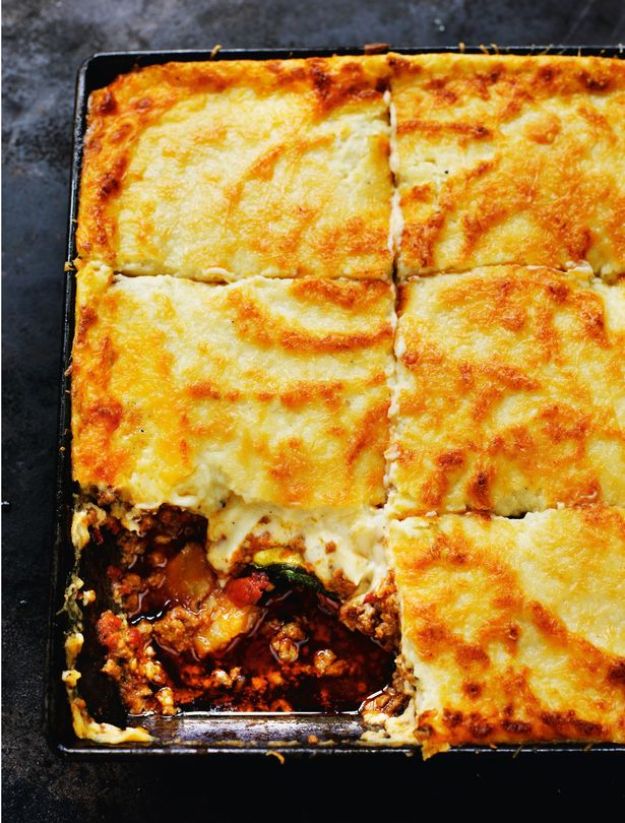 23. Blake Lively's Chicken & Leek Pie
24. Guy Fieri's Epic BBQ Brisket Sandwich

25. Greek Orzo Salad with Roasted Shrimp

26. Ingrid Hoffman Shares a Twist on the BLT

27. Nigella Lawson's Mirin Glazed Salmon

28. Raul Correa's Pulpo a la Plancha

29. Michael Gallina's Charred Cabbage With Charcuterie and Sauerkraut Cream
30. Kylie Kwong's Stir-Fried Beef

31. Tyler Florence's Ultimate Fish And Chips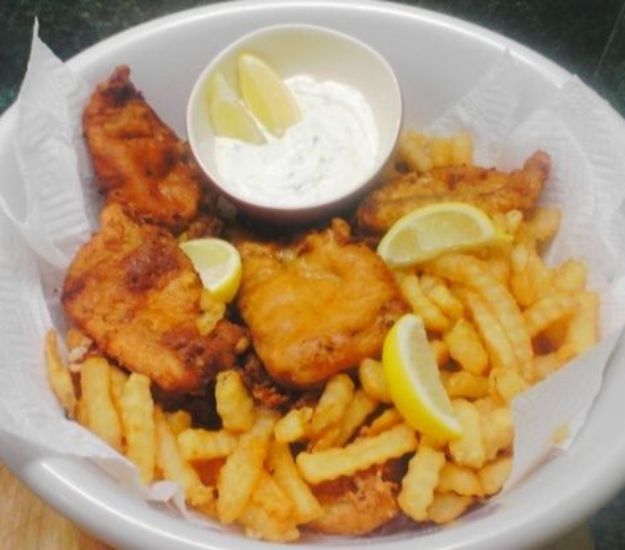 32. Chris Ford's Strawberry Breakfast Jar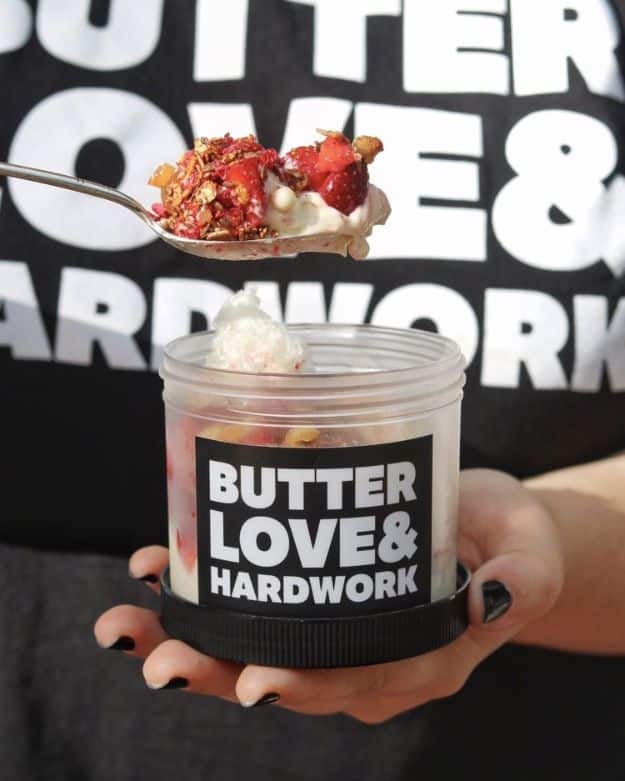 33. Molly McCook's Roasted Butternut Squash and Israeli Couscous
34. Matt O'Neill's Pomegranate Brussels Sprouts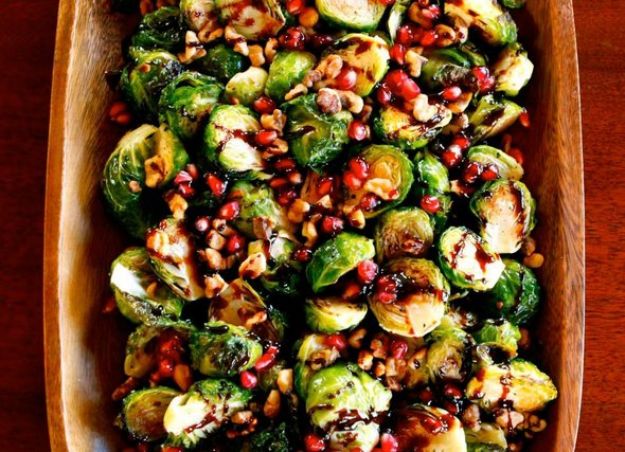 Please follow and like us: