Looking to upgrade your bedroom or bathroom decor while adding pretty storage and organization? Creative vanity trays are my favorite thing to decorate with right now, and when you see these 34 cool crafts, you will understand why. For adding a creative statement that gets noticed on the counter, bookshelf or bathroom vanity, these artistic DIY ideas are a brilliant choice. Most of them are super inexpensive to make, too, so you can afford to make several. The only problem is going to be deciding which ones, as they all are just amazing. I made the marbled tray for my sister's birthday, and I've never gotten a big thank you from her like the one I received when she opened it. So whether you need a cool but cheap homemade gift ideas or something for yourself, these DIY vanity trays may just be it.
DIY Vanity Trays
1. Marbled Vanity Trays
Mesmerizing, right? I just love the colors used here in the tutorial photos, but I want a pink and gold version for my elegant but girly bathroom decor. Use this to showcase makeup brushes, candles, pretty much anything on the counter that will look better with a lovely frame to contain it.
2. DIY Leather Hexagon Vanity Tray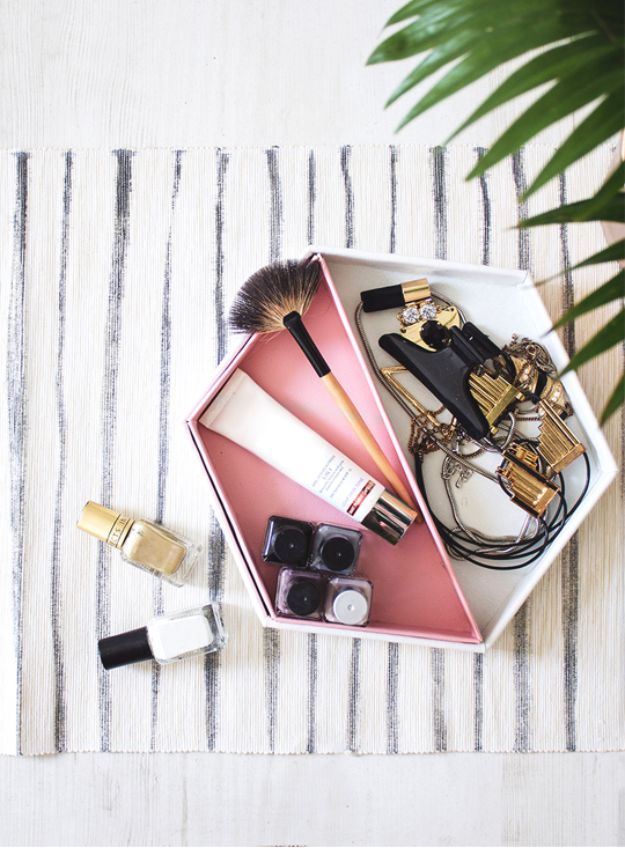 This cool modern look is so easy to make. Pretty sure it is going to belong on your Instagram once you finish making it, as this crafty idea could not be any cuter, in a minimalist way, of course.
3. Marble Vanity Tray DIY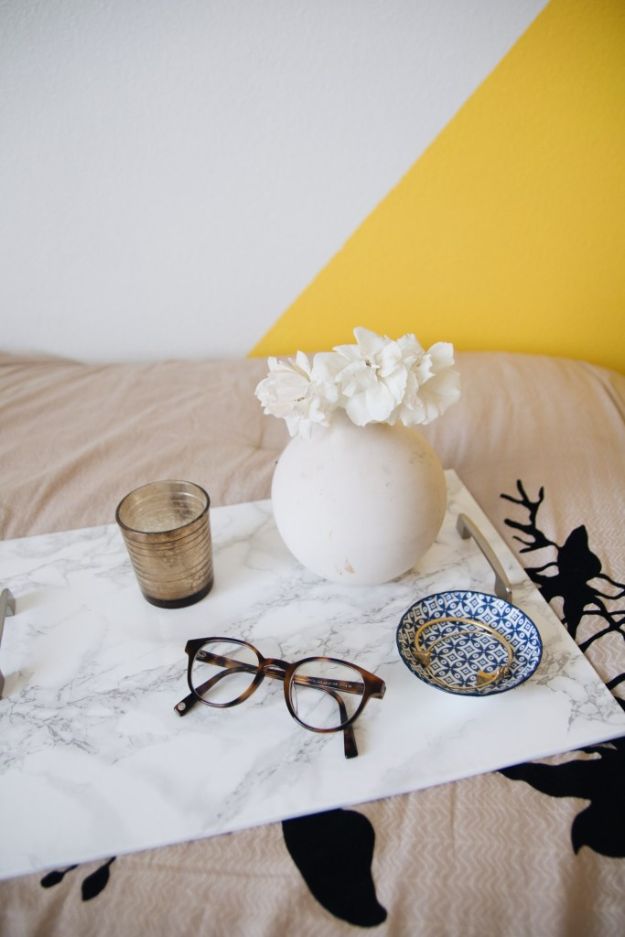 Simple is sometimes the best way to go, which is one of the reasons white marble is so popular with home decor right now. Get this trend for yourself with a DIY marble vanity tray of your own. Everything on the counter looks better when it sits on one of these.
4. Elegant Vanity Tray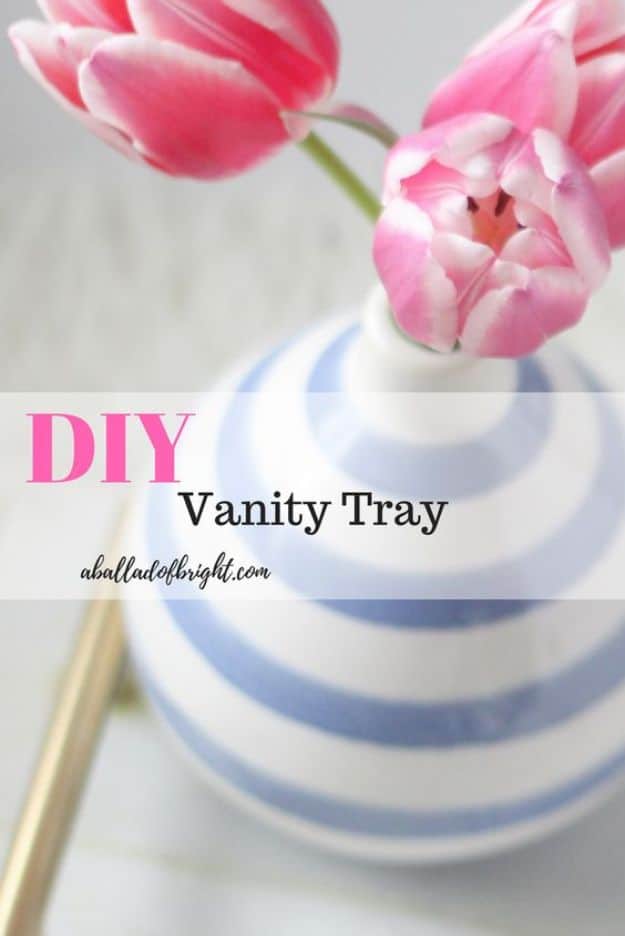 Simple and elgant the look you are going for? We have you covered. Check out this cool tutorial for a DIY that is easy but looks super expensive.
5. DIY Jewelry Tower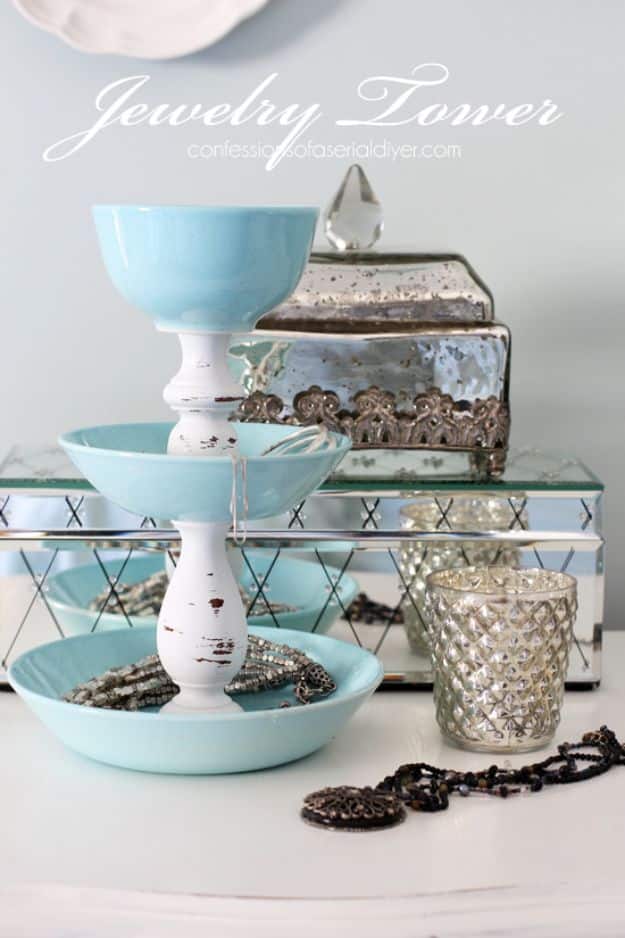 Hands down, my top pick for anyone looking for the best vanity tray to match farmhouse home decor, especially if you have jewelry that needs a pretty home. Simple to make, you can't get this look in stores, but this DIY tutorial shows you exactly how to make it.
6. Mirrored Vanity Tray from Wooden Picture Frames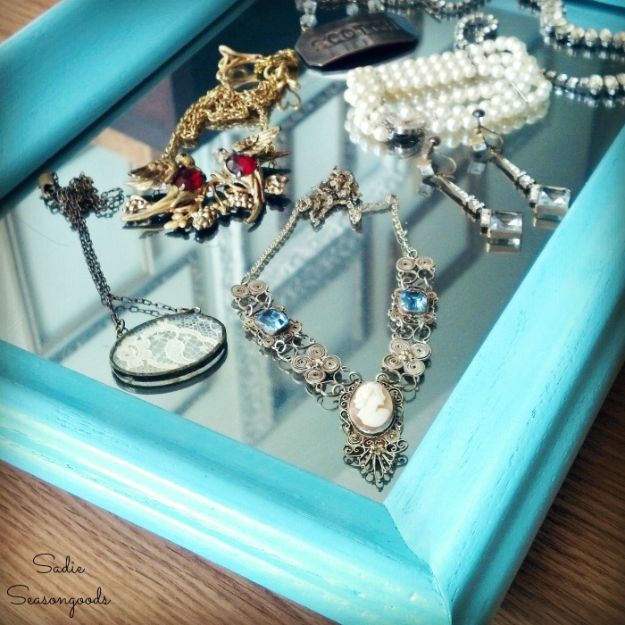 This cheap dollar store idea is brilliant. If you love thrifty handmade decor, this just may be your next project.
7. DIY Rustic 3-Tier Tray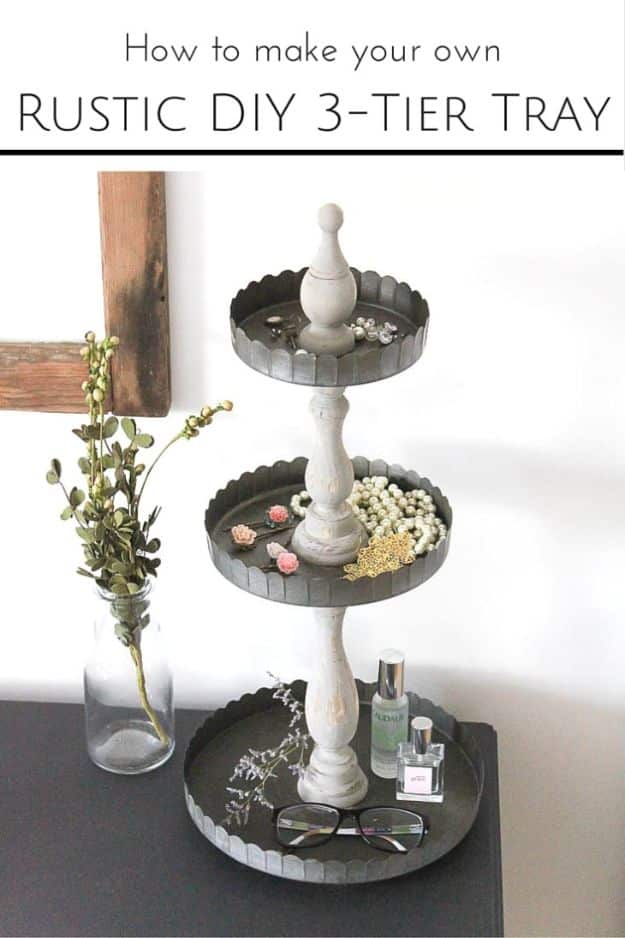 Another cool DIY vanity tray tutorial for the rustic, farmhouse style fans, this one is made from old metal pie tins. So creative, and super functional, too!
8. DIY Marble & Gold Vanity Tray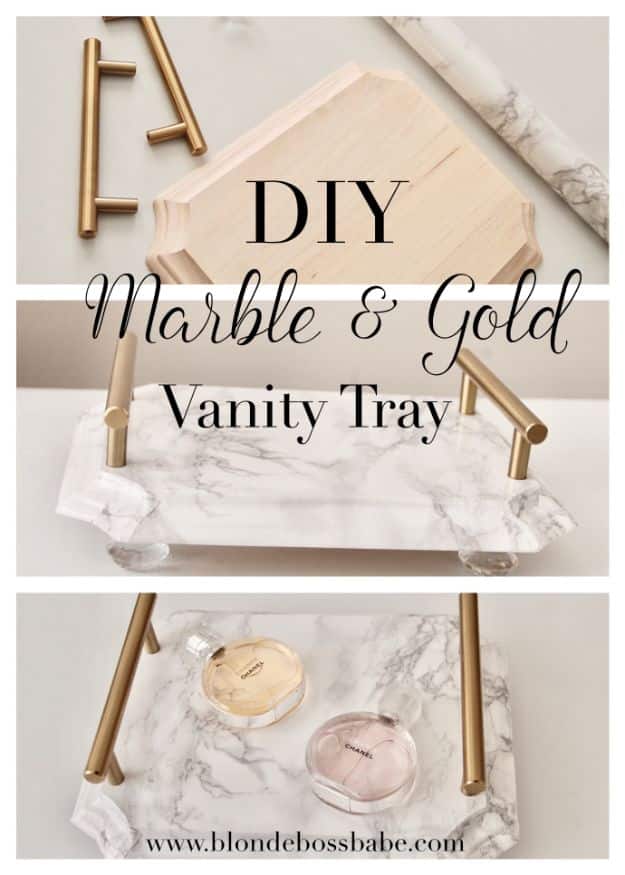 Sophisticated style at super saver cost. Learn how to make this elegant DIY tray for your bedroom or bathroom with this tutorial by Blonde Boss Babe.
9. DIY Vanity Tray With Storage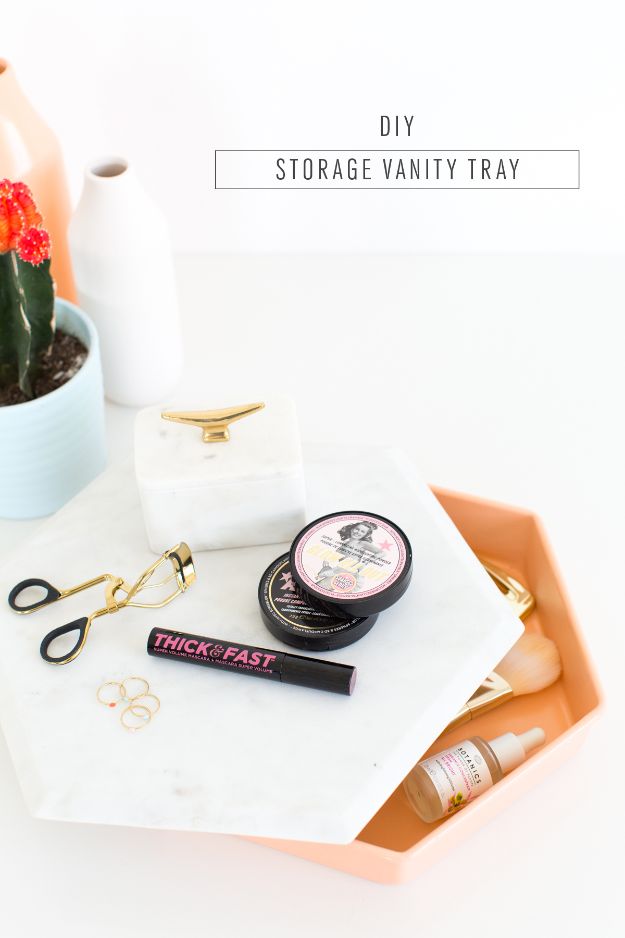 Need a pretty tray in your room that showcases what you want but hides away the makeup and things that are not quite so display worthy. Look no further than this cool craft with storage underneath the lovely hexagon top.
10. 3-Tiered Stand + Spray Paint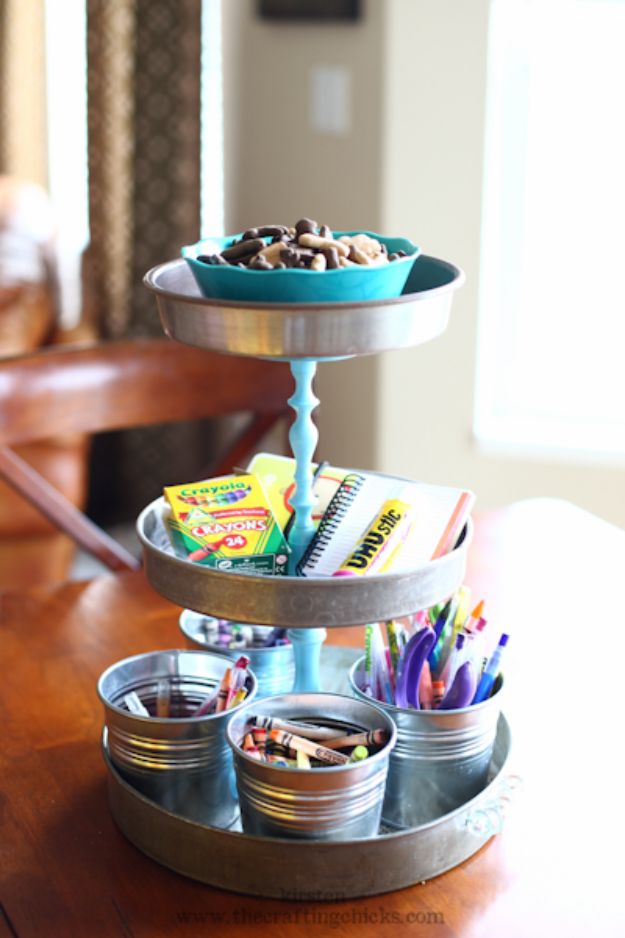 This DIY tray is a super choice for a vanity, but why stop there. Make two and use one to store craft supplies or kids toys, even fruit in the kitchen.
11. DIY Tiered Jewelry Tray from Dollar Store Finds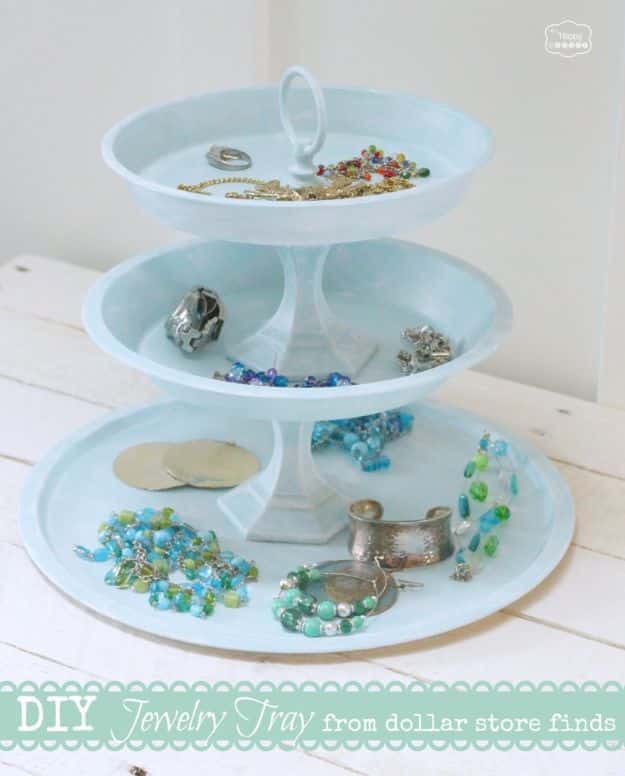 12. Amazing Farmhouse Style Tiered Tray from Thrift Store Items
13. DIY Matches Vanity Tray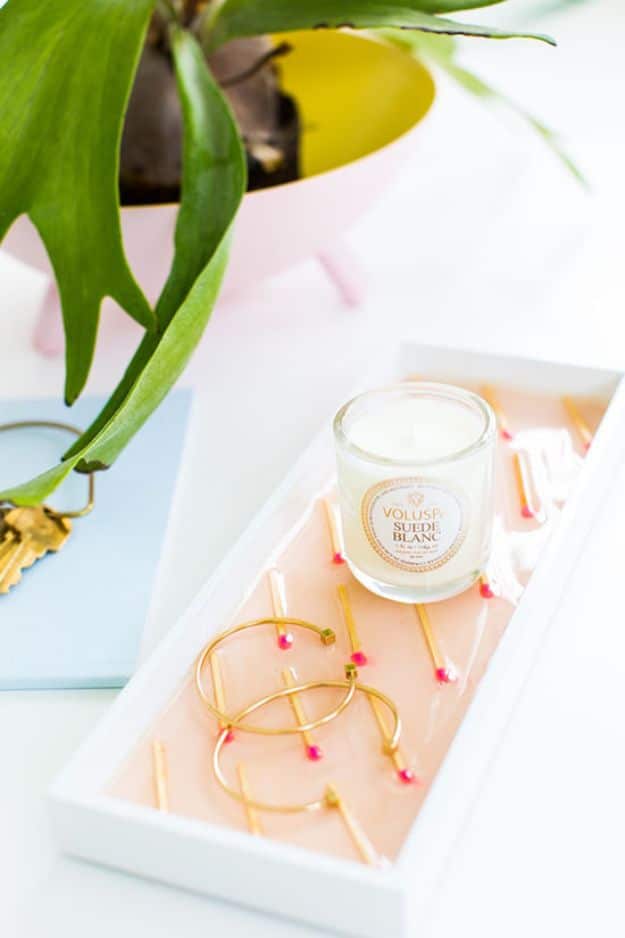 14. DIY a 2-Tiered Tray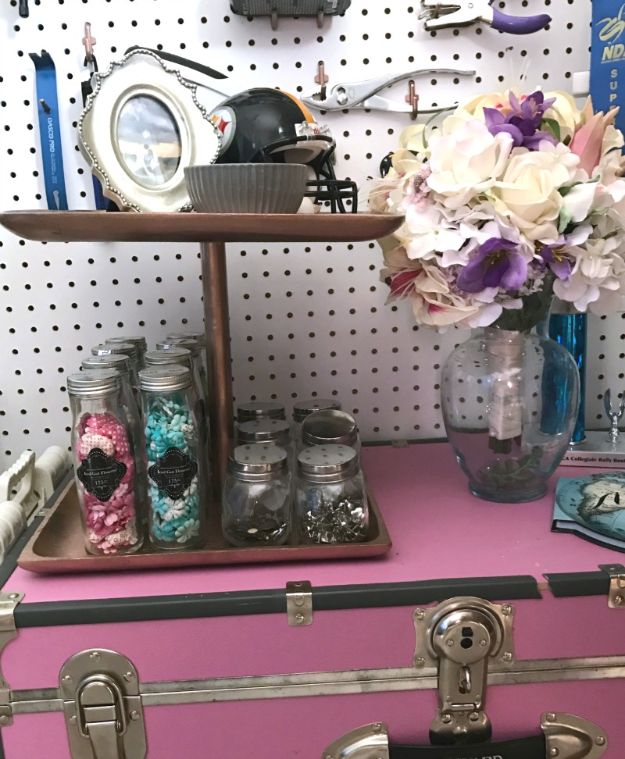 15. Make a Three-Tiered Vanity Tray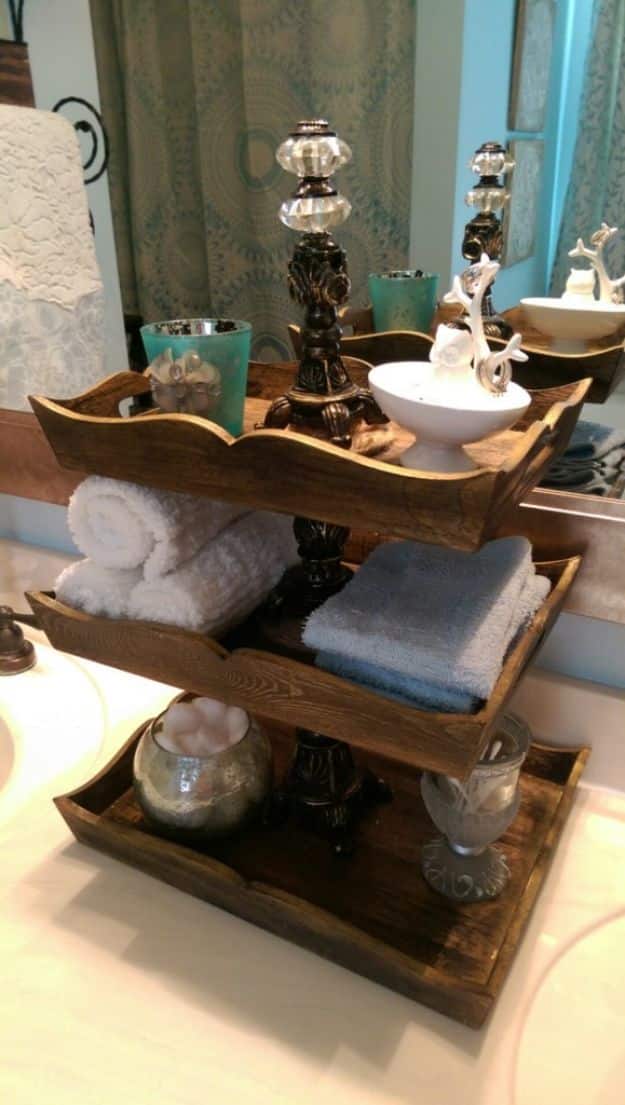 16. Simple 3-Tiered Jewelry Organizer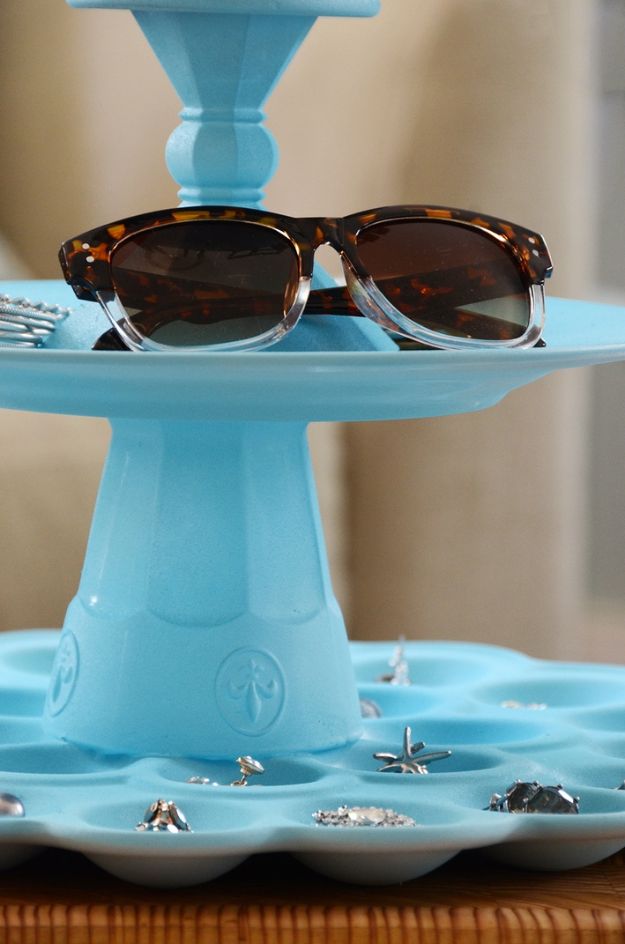 17. DIY Three Tiered Stand – From Baking Tins
18. Tiered Tray–Three Ways
19. DIY Frame Vanity Tray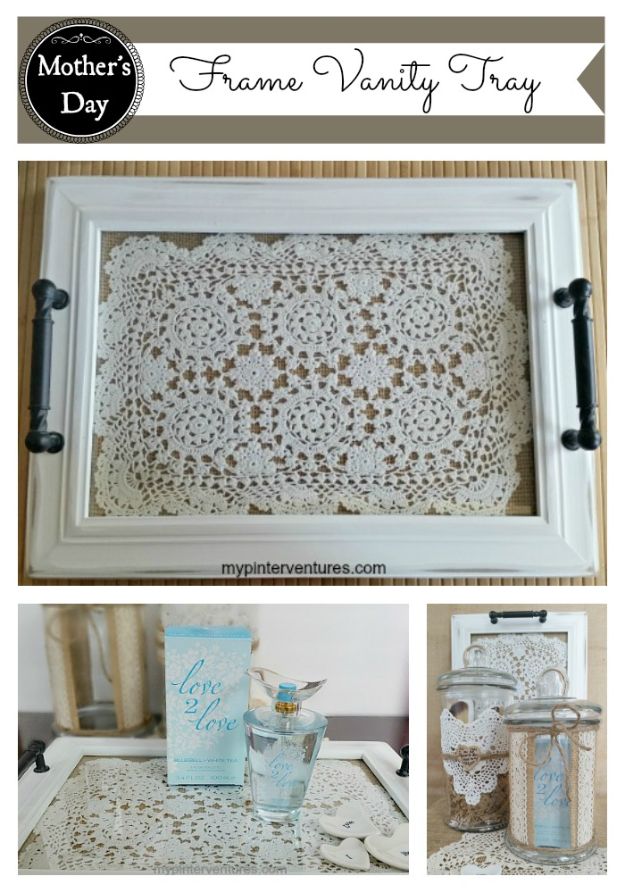 20. Farmhouse Two Tiered Tray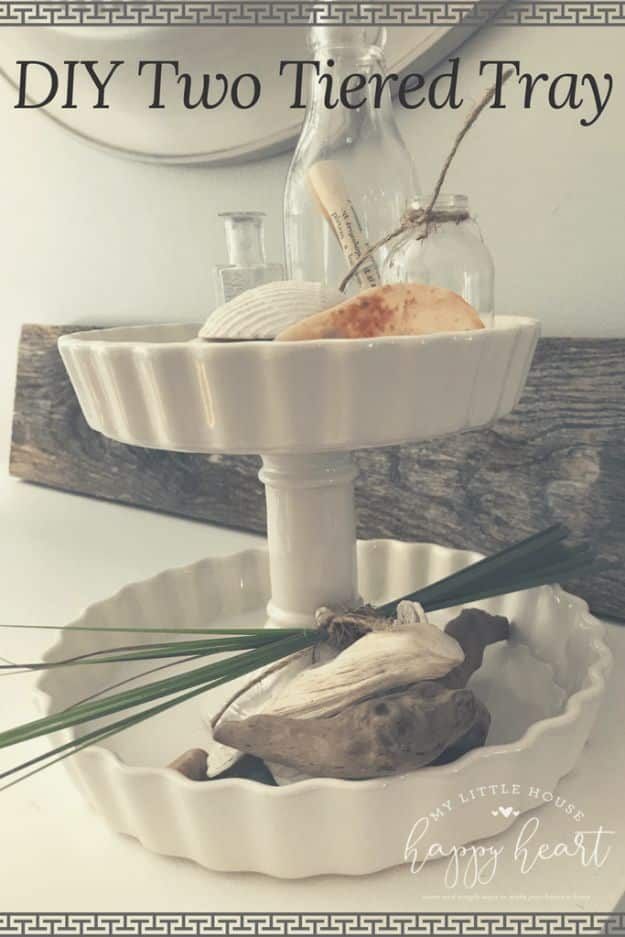 21. Ikea Hack Vanity Tray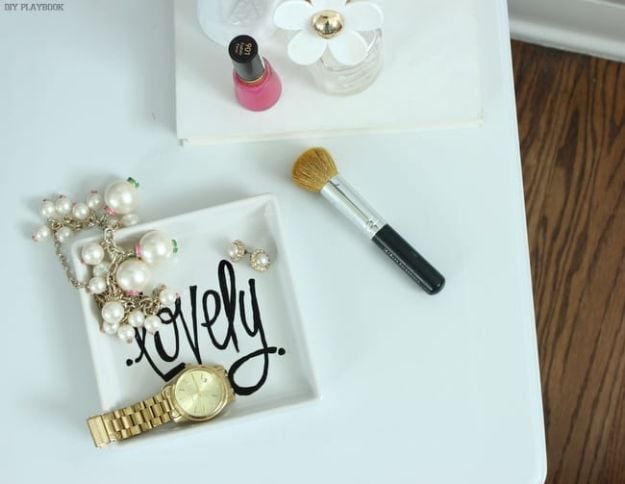 22. DIY Personalized Vanity Tray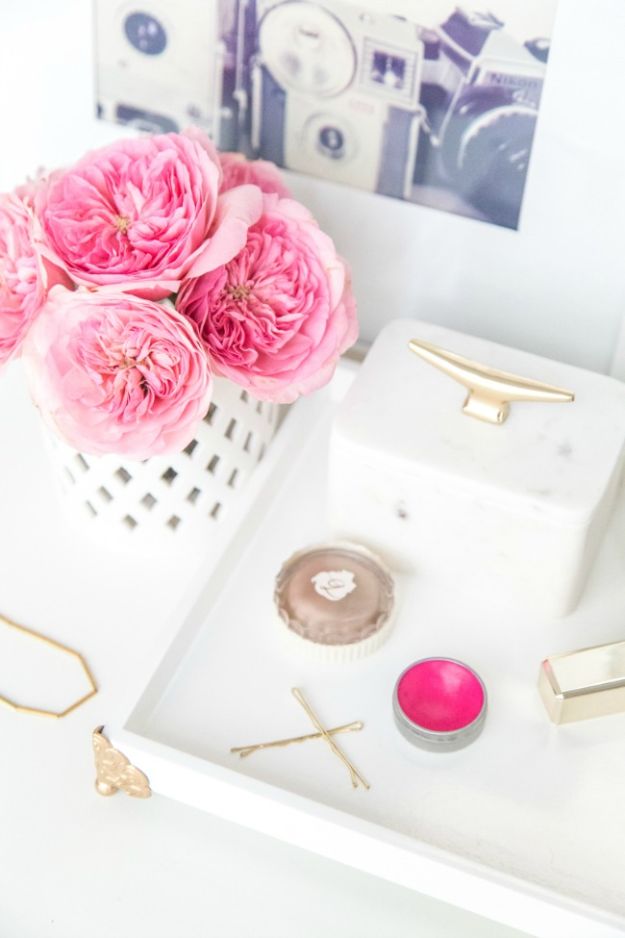 23. DIY Two Tiered Jewelry Tray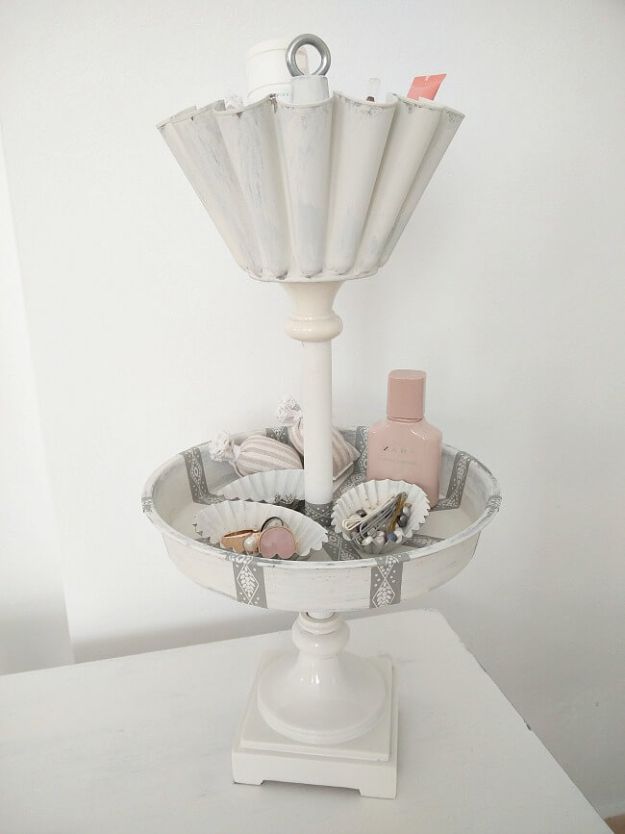 24. Easy Vanity Tray DIY Makeover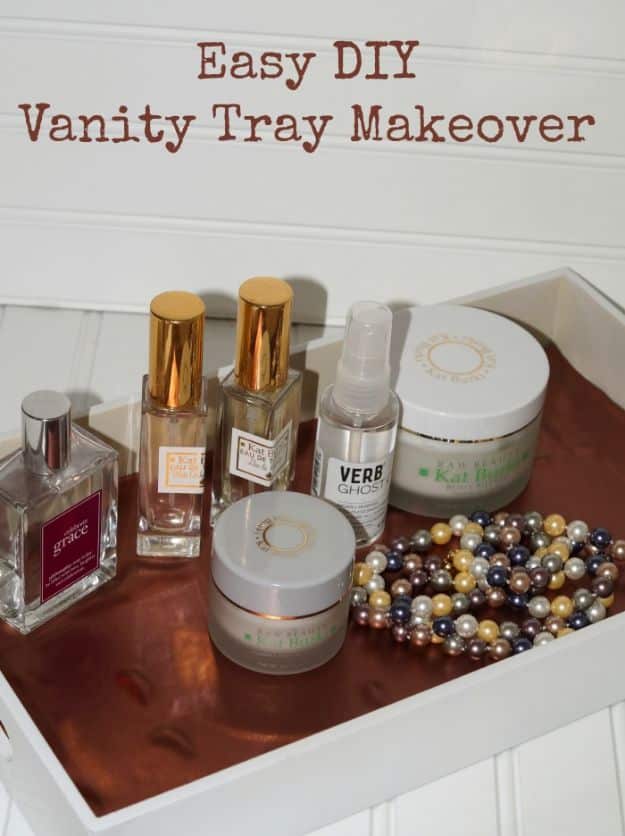 25. Make a Two-Tiered Tray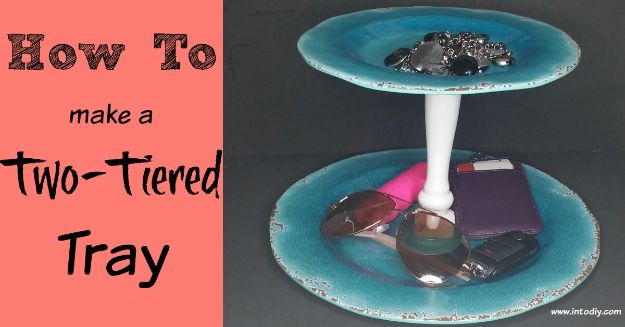 26. DIY Tiered Tray From Repurposed Enamelware Bowls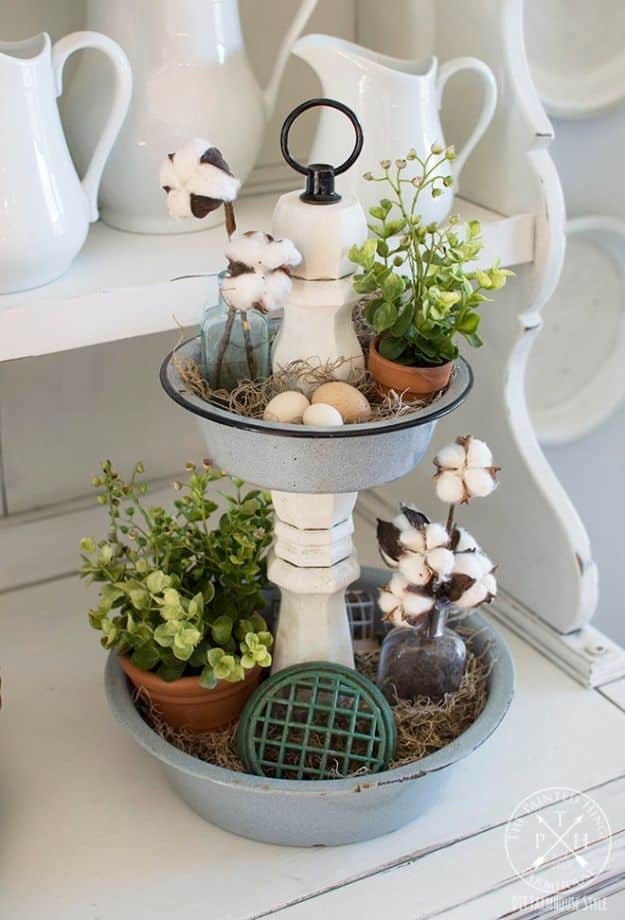 27. Shabby Chic 3-Tiered Tray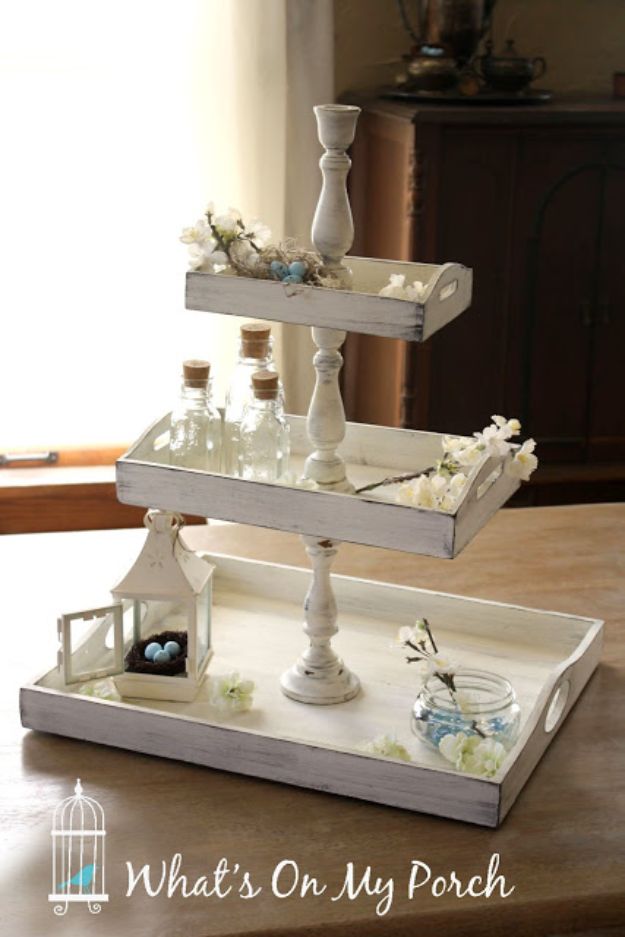 28. Tiered Vintage Tray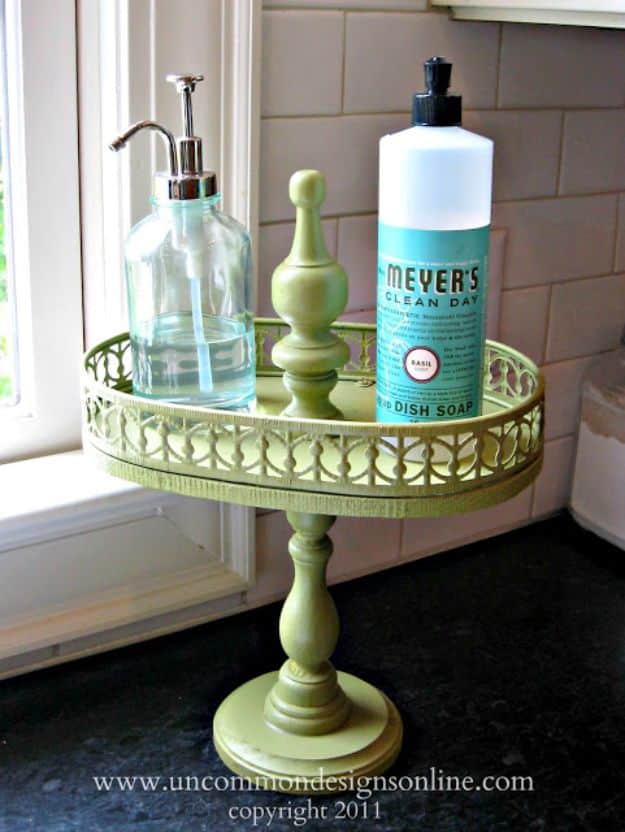 29. Tiered Basket Tray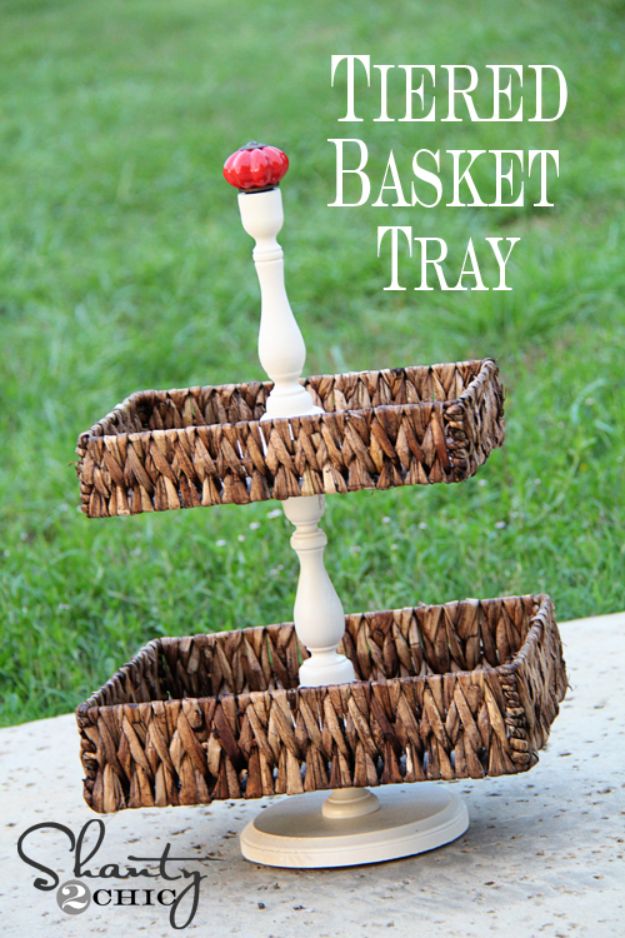 30. Repurposed Vanity Tray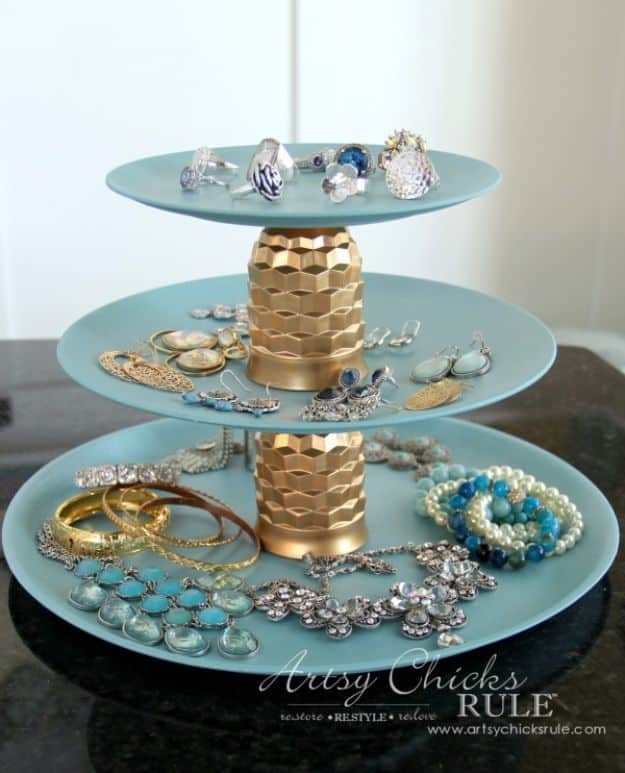 31. Dollar Store DIY Tiered Tray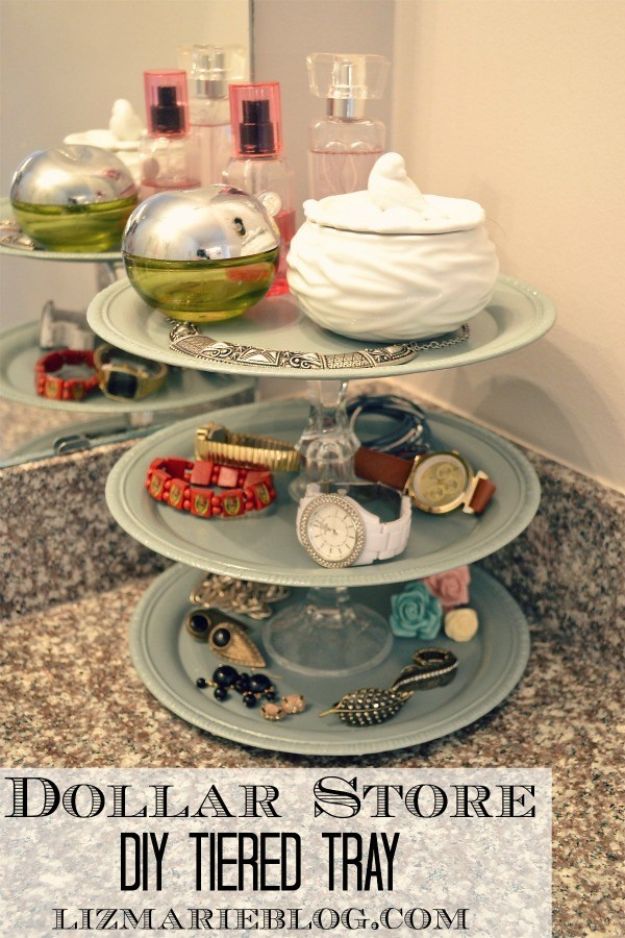 32. DIY Tiered Stand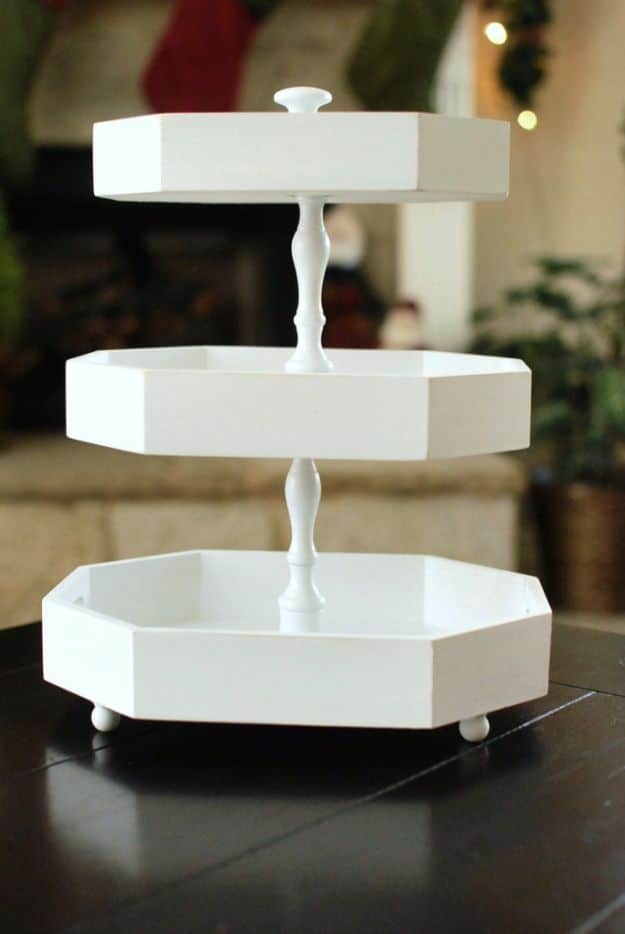 33. Bathroom Tin Tray Organizer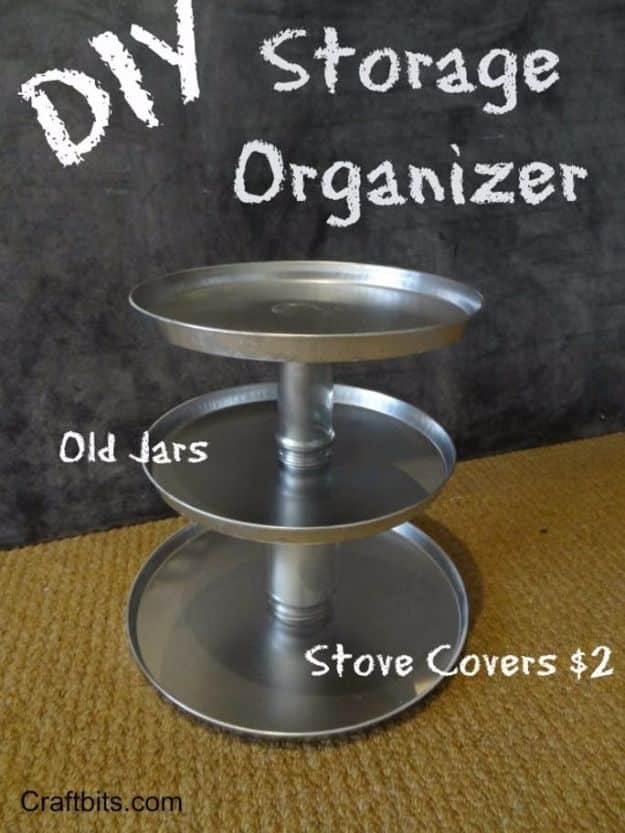 34. DIY Tiered Tray From Frames