Has Marie Kondo not yet stopped by to help you organize your kitchen, namely the pantry? I guess we could just throw out all the food that does not bring us joy, but I think when it comes to pantry organizing, perhaps something a bit more practical is needed in terms of a solution. Learn how to get your kitchen pantry in order with these cool pantry organizing projects and ideas for making order of all your food. From shelving to storage to some cool tips for keeping things in their proper place, I learned how to upgrade my pantry for a few dollars, and I find much, much joy in being able to see what is in the pantry. Check these out and try a few of these DIY projects for yourself.
DIY Pantry Organizing Ideas
1. Create Adjustable Shelves
It's always worthwhile to create a system for a particular space in your home especially the pantry. I know it can be a lot of work but it keeping it organized will surely save you time and would make for a happy home. I just love this idea of adjustable shelves from Nina Hendrick. It's a fresh take in organizing the kitchen.
2. Build Easy Pantry Shelves
This makeover is just WOW on so many levels! I really liked how it turned out. Kudos to Handmade Home who turned their lives around simply by building these shelves and organizing the pantry. It's amazing how much a little organization can make things so much easier and fun!
3. Chalkboard Pantry Labels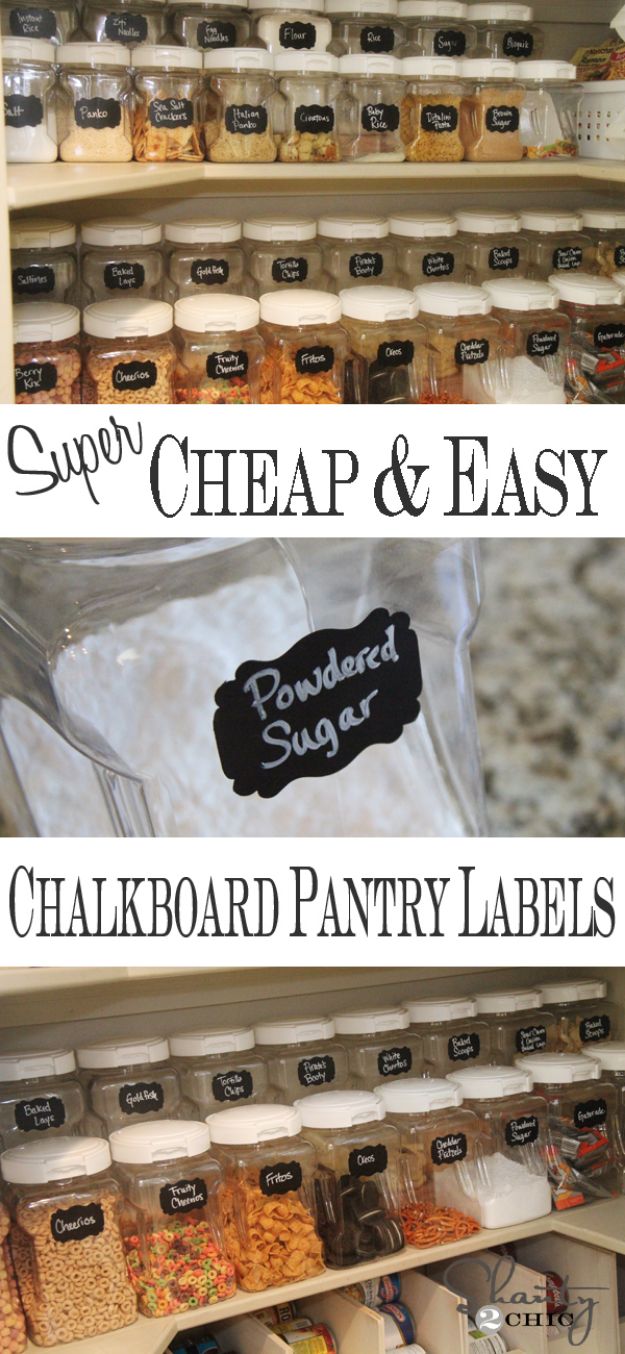 Looking for a quick tutorial on labels for your pantry makeover? Well, look no more because of Shanty-2-Chic's super easy and cheap chalkboard pantry labels. It's so beautiful, I am having so much pantry envy right now. Can't wait to try the tutorial and label away!
4. Farmhouse Pantry Makeover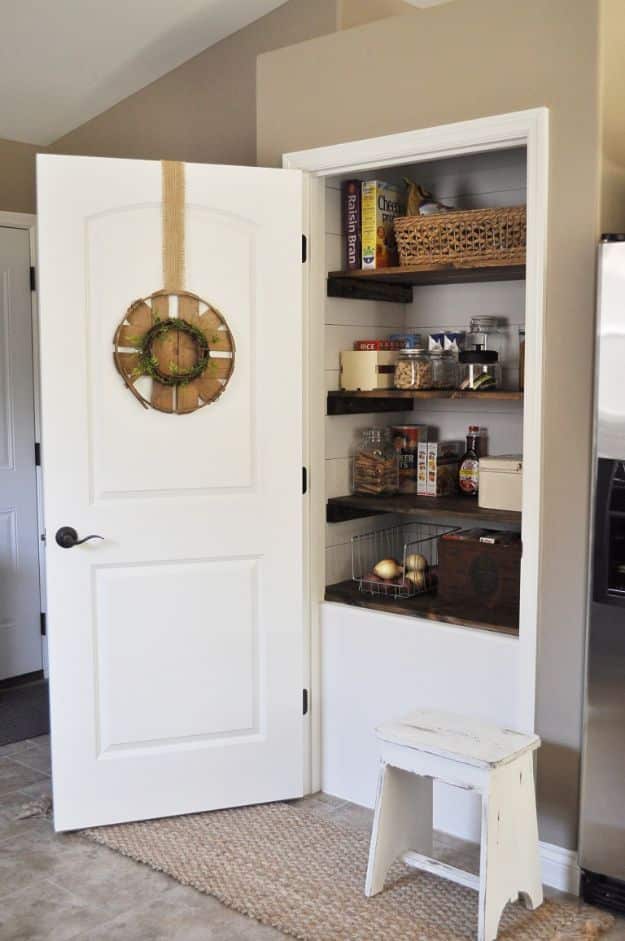 I really like this pantry! Who knew that it can look so cool and rustically beautiful? This is such an amazing transformation and I really find the shiplap accent at the back so classy. The shelving unit is just amazing I just might give this a try sometime soon.
5. Rotating Canned Food System Shelves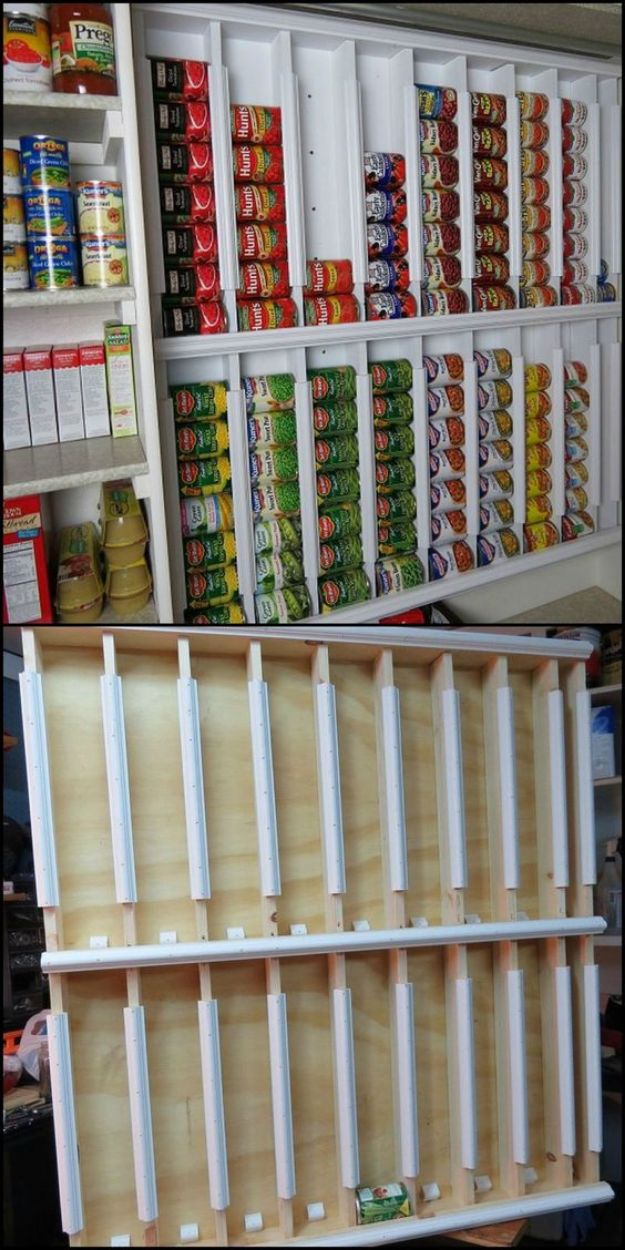 Want a homemade project that comes with an easy step-by-step direction?  Try this Rotating Canned Food System Shelves from The Homestead Survival and your family's canned food storage will never be the same. This system is a foolproof way to not wasting food before it expires.
6. Frugal Way to Organize a Pantry

I am simply amazed by this pantry makeover. Who knew those storage containers and diaper boxes could look so good? Blesser House did such a great job that it gives me so much inspiration to start de-cluttering my own pantry.
7. Organize Your Pantry in 5 Easy Steps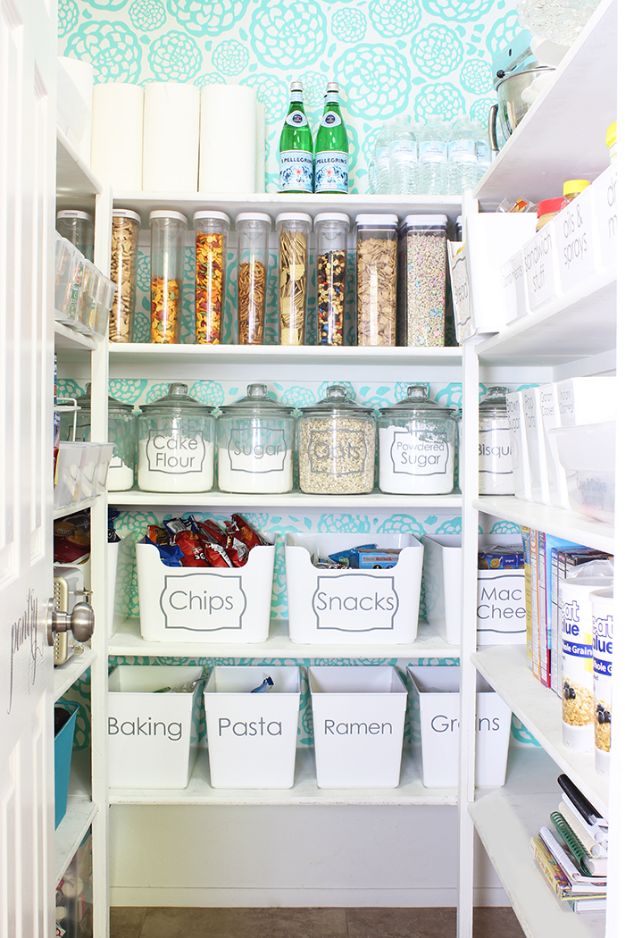 Want a foolproof method of organizing your pantry? When you have a disorganized and dysfunctional party, everything just kind of seems chaotic. And don't get me started on grocery shopping. It becomes a daunting task when the pantry looks like a mess. Classy Clutter nailed down the step-by-step guide on how to organize a pantry and I'm living for it.
8. Pantry Re-organization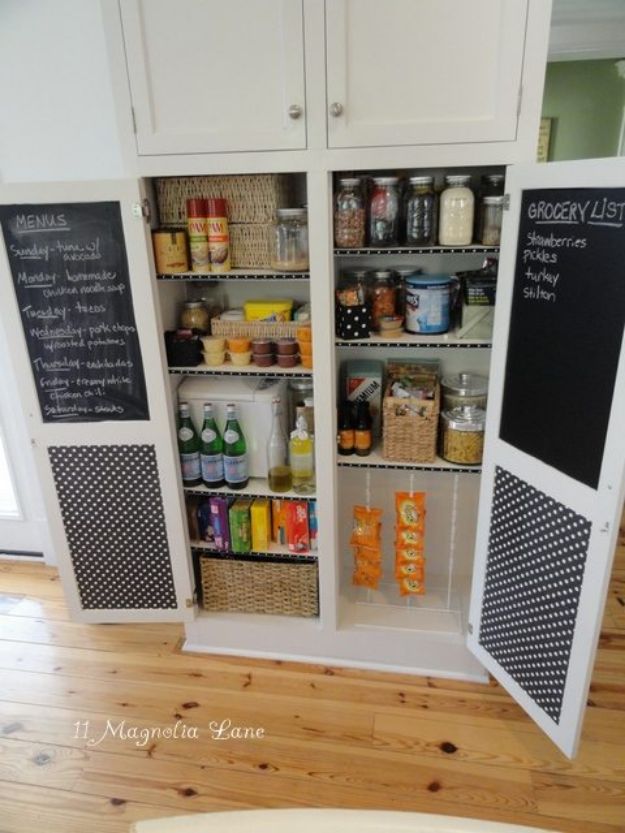 I just love how this pantry re-do turned out! I think it just looks amazing. The chalkboard incorporated at the cabinet door is too clever and the chip rack is just a brilliant idea. What a transformation!
9. Pantry Organization Made Easy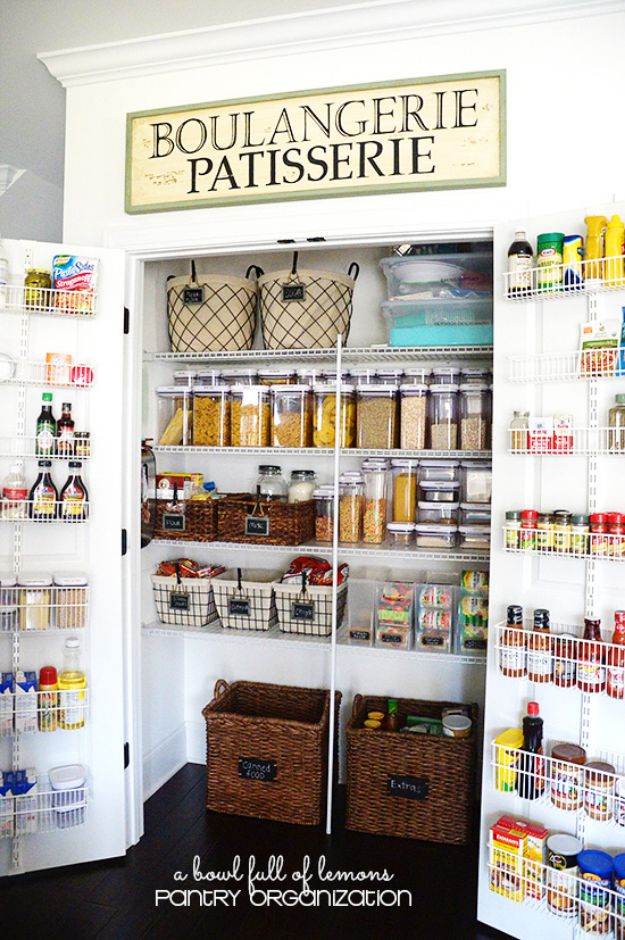 Wow, this is an organization that you'd instantly knew that a lot of thoughts and effort had been put through. Aren't those containers just great? Definitely grabbing this idea for when I start my pantry re-do.
10. Use Multi-Purpose Bins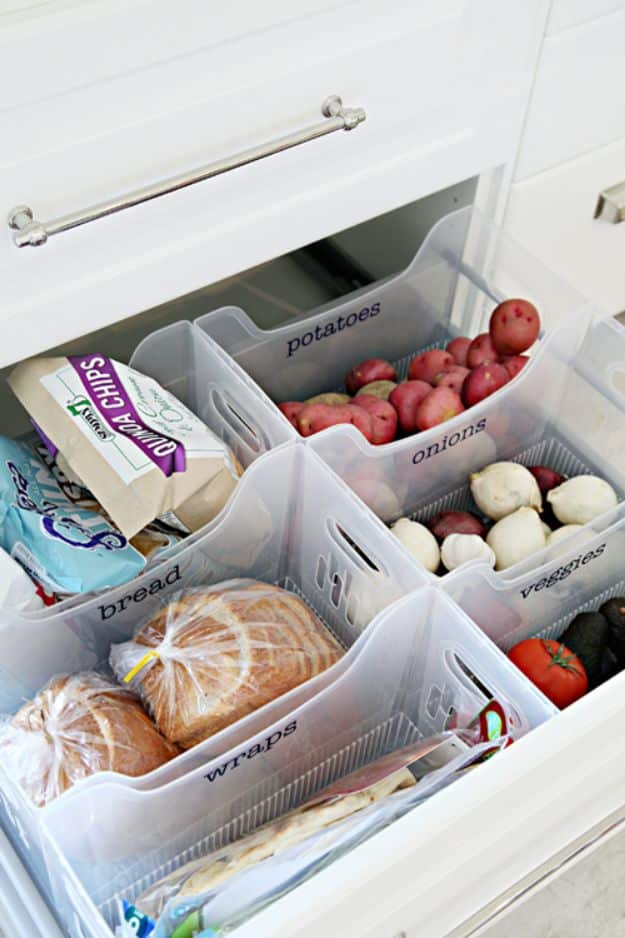 Easily stock your pantry with these multi-purpose bins. Woven or wire baskets are not so easy to clean especially when flaky, dirty and juicy produce is involved. It's so nice to know there's an option that's lightweight, easy to clean and has a lot of storage space. Just don't forget to label them for easy identification.
11. Magazine Racks To Organize Canned Goods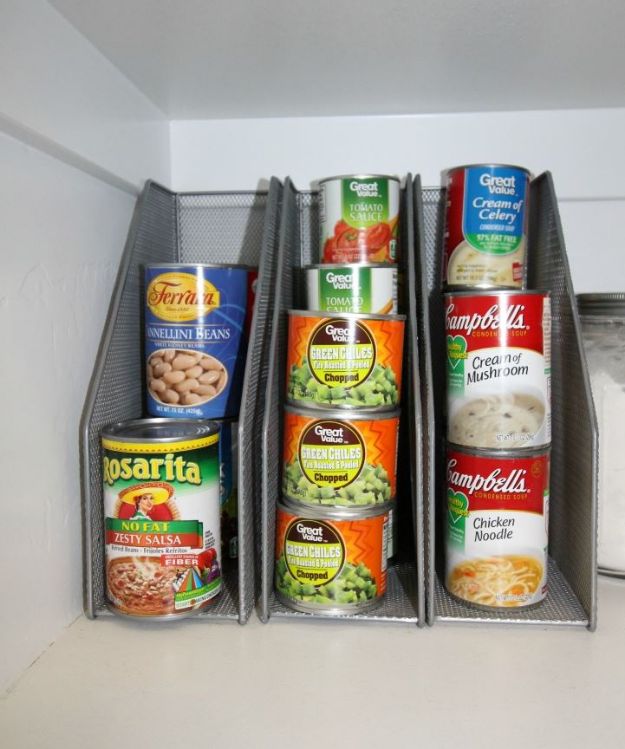 12. Wire Shelving Organization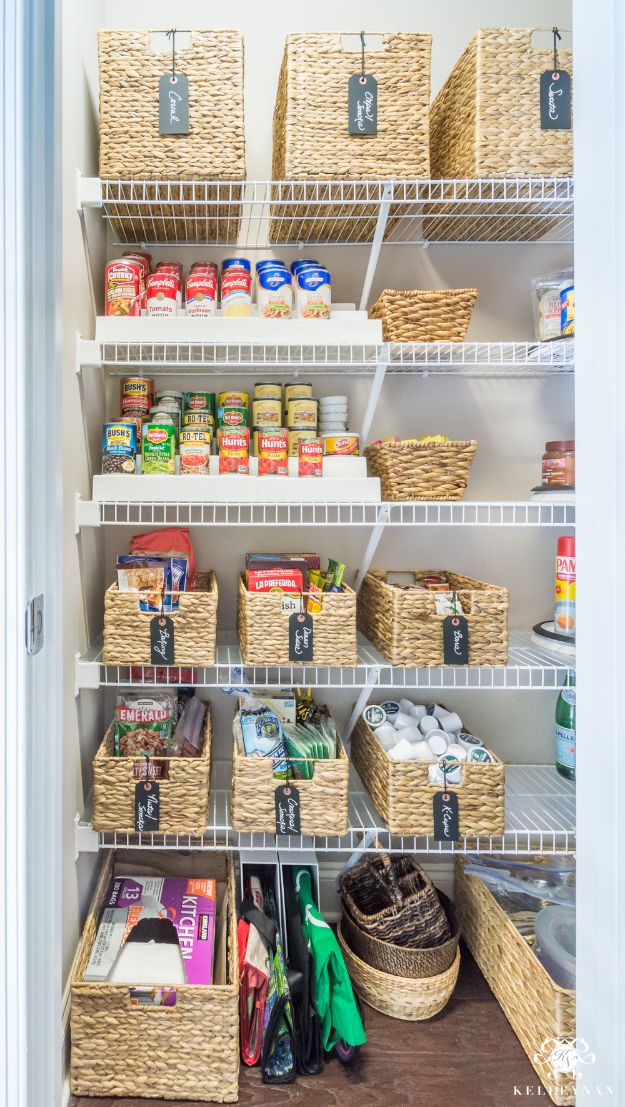 13. DIY Door Spice Rack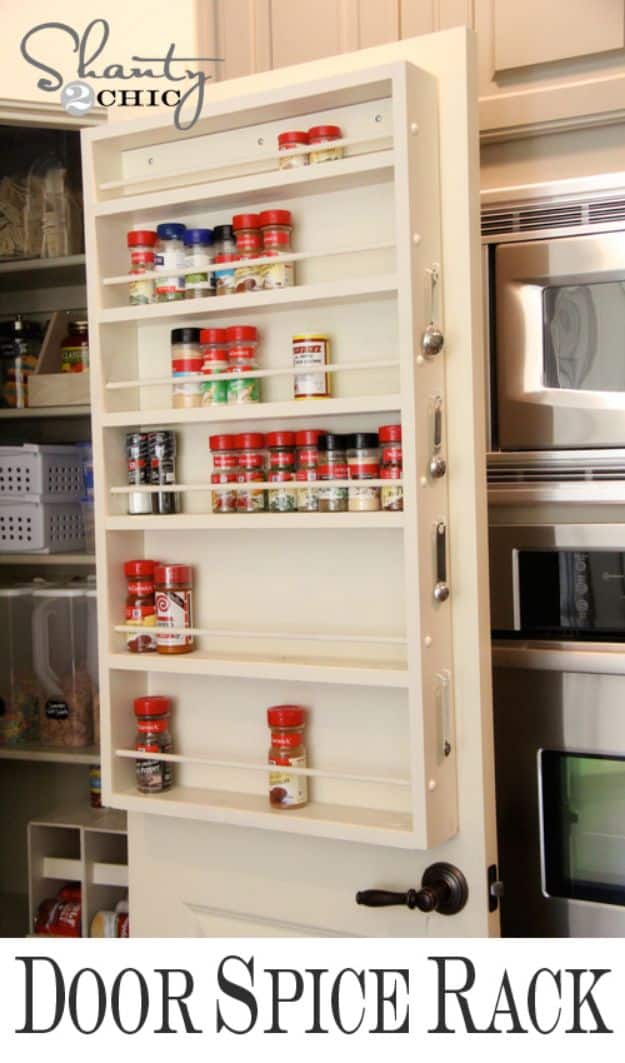 14. Pantry Organization Makeover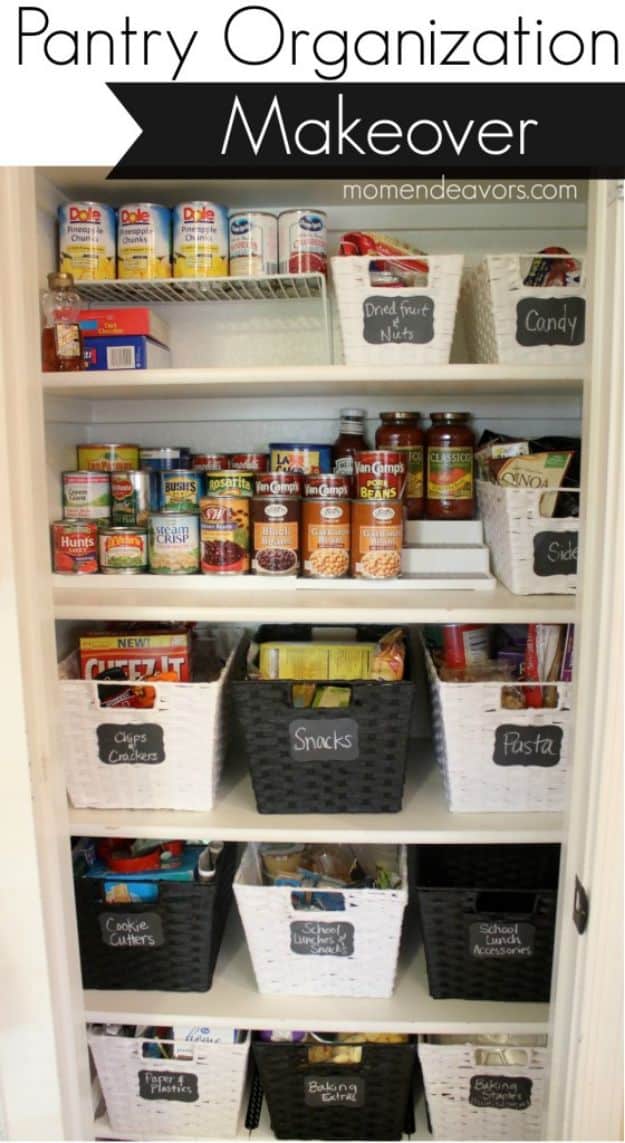 15. Create A Chalkboard Measuring Cabinet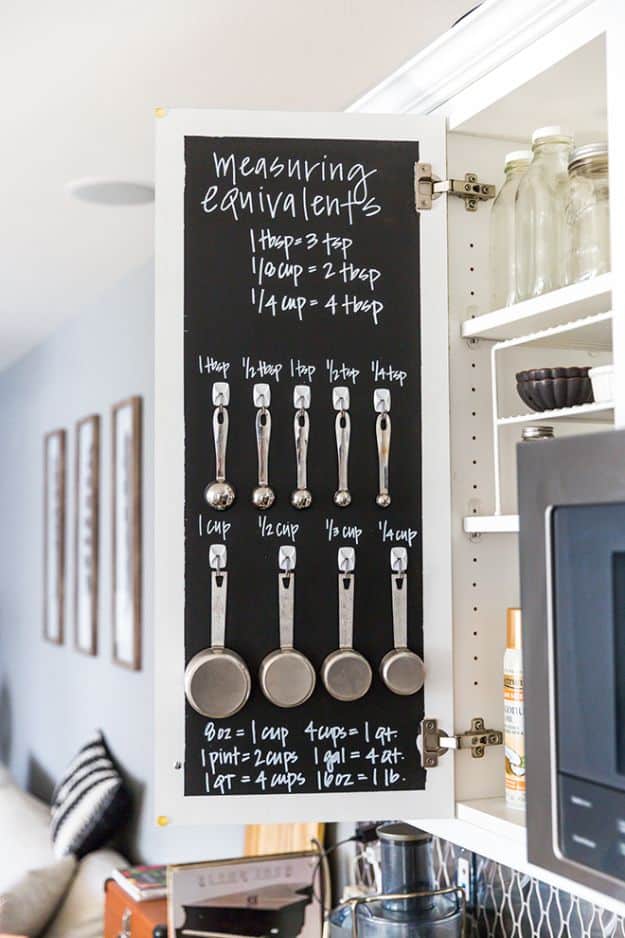 16. Simple Pantry Makeover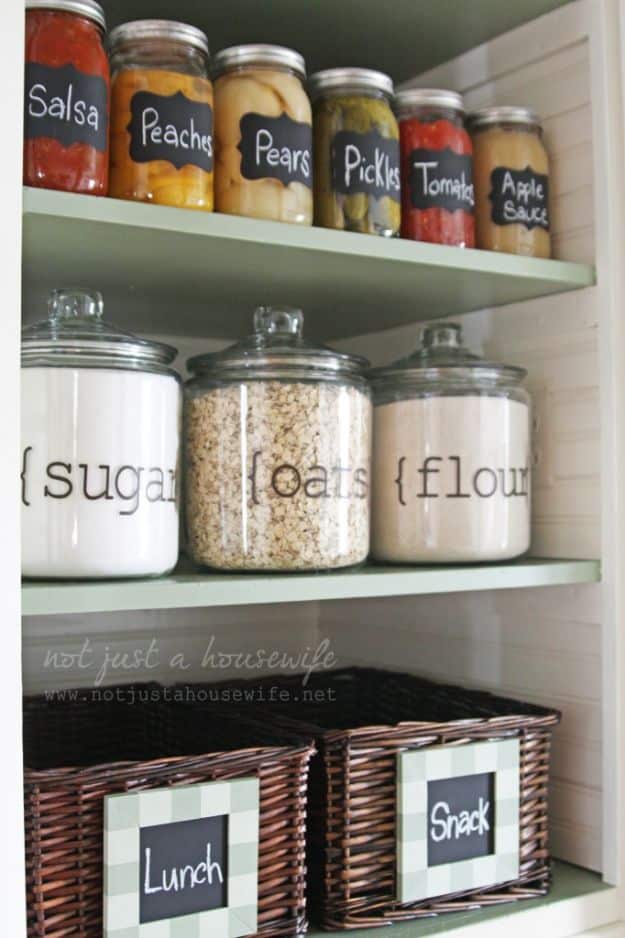 17. Organize Pantry With IKEA Food Storage Containers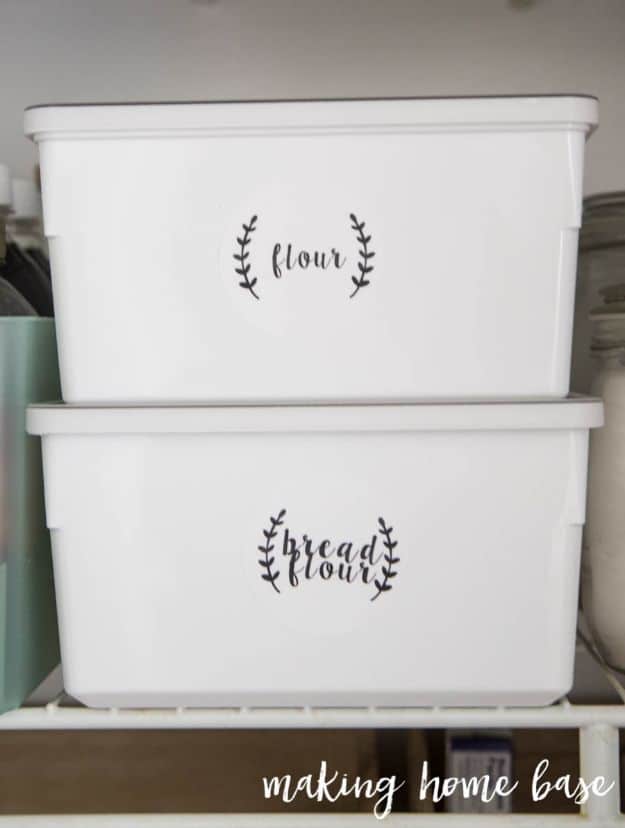 18. Label Jars For Pantry Storage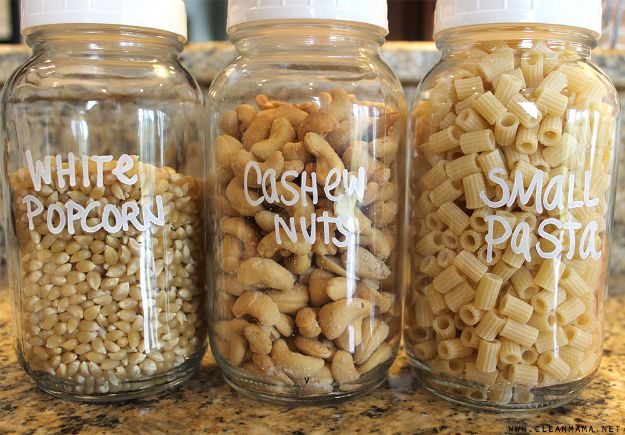 19. Fabulously Organized Kitchen Pantry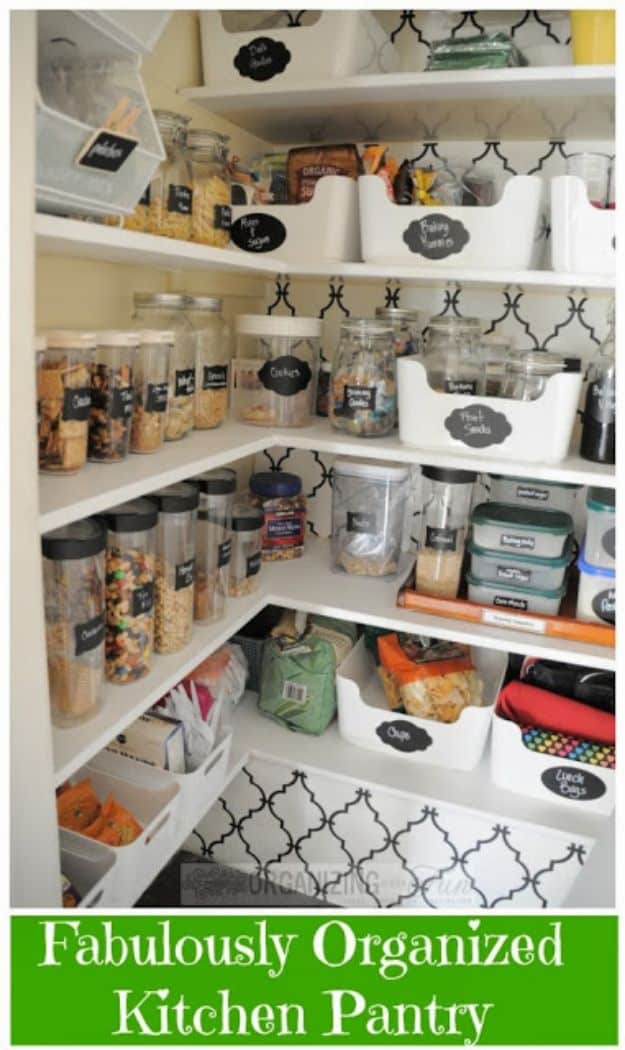 20. Cutting Board Storage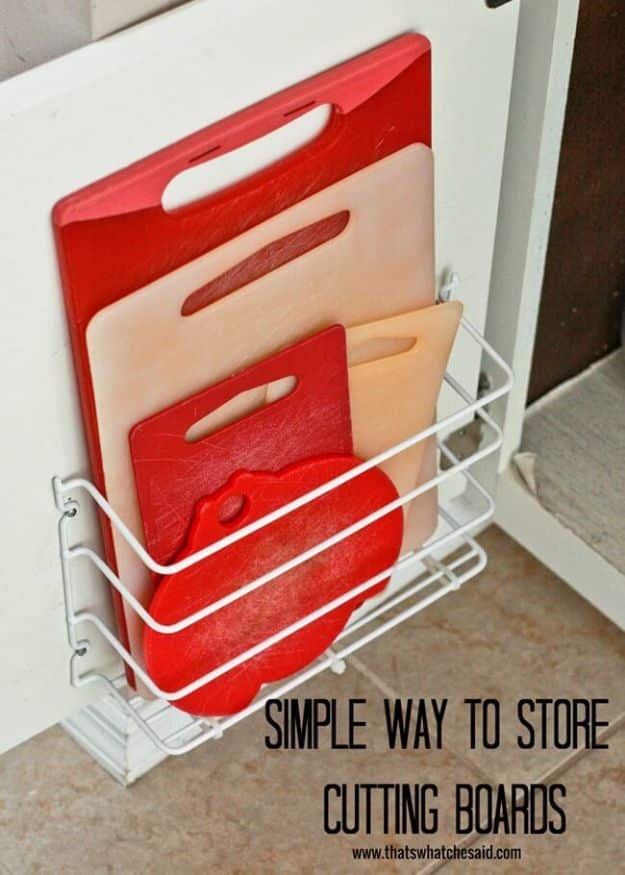 21. Small Pantry Organization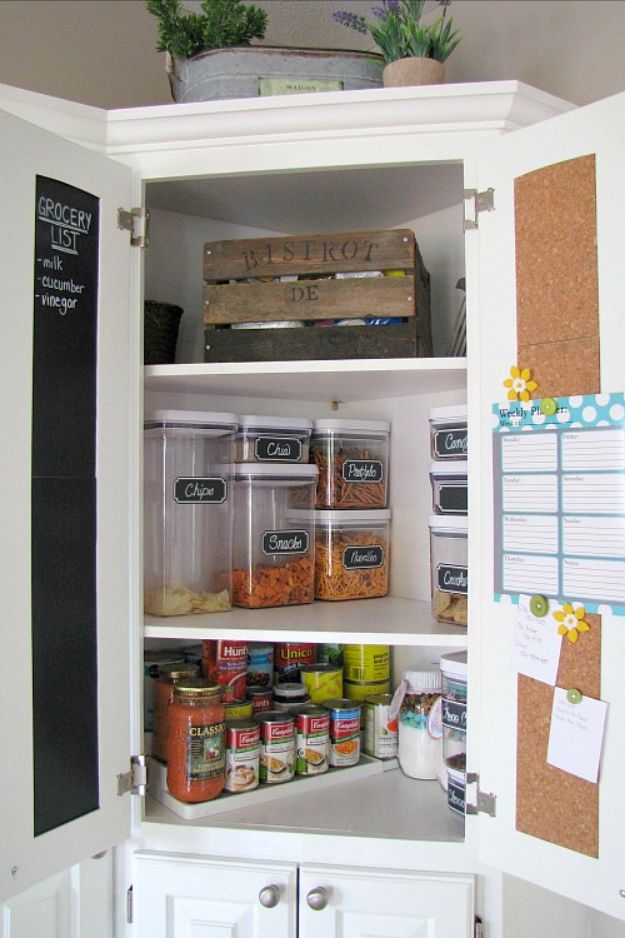 22. Diagonal Drawer Divider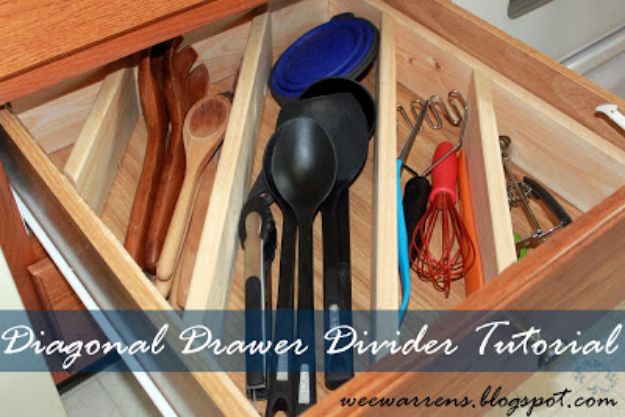 23. DIY Rolling Storage Bin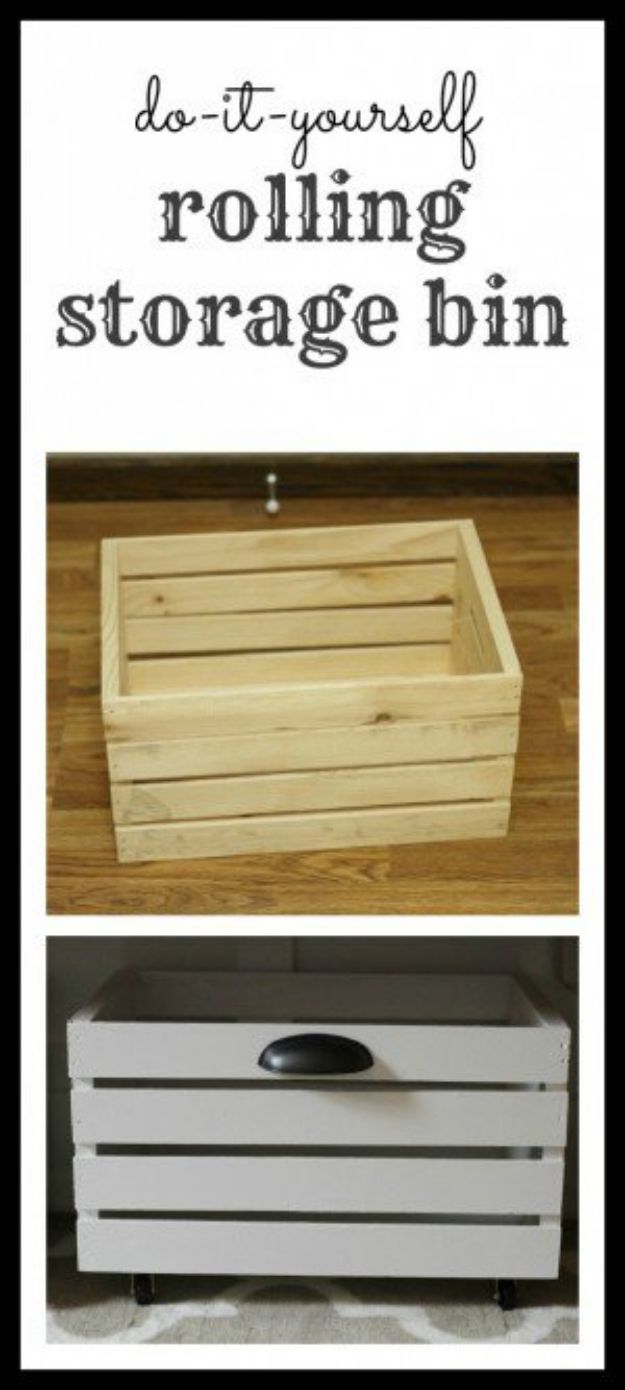 24. DIY Organized Pots and Pans Drawer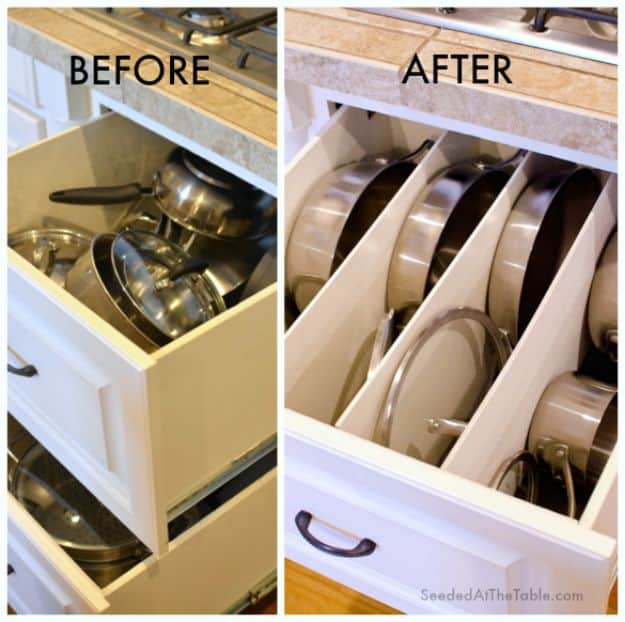 25. Organize A Kitchen Pantry With Free Printables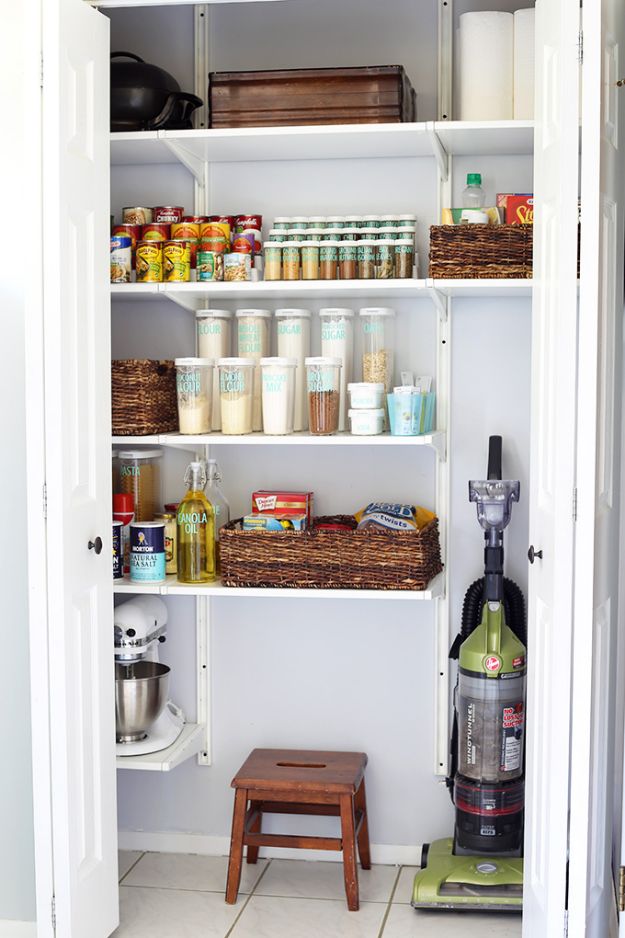 26. Pantry Between the Studs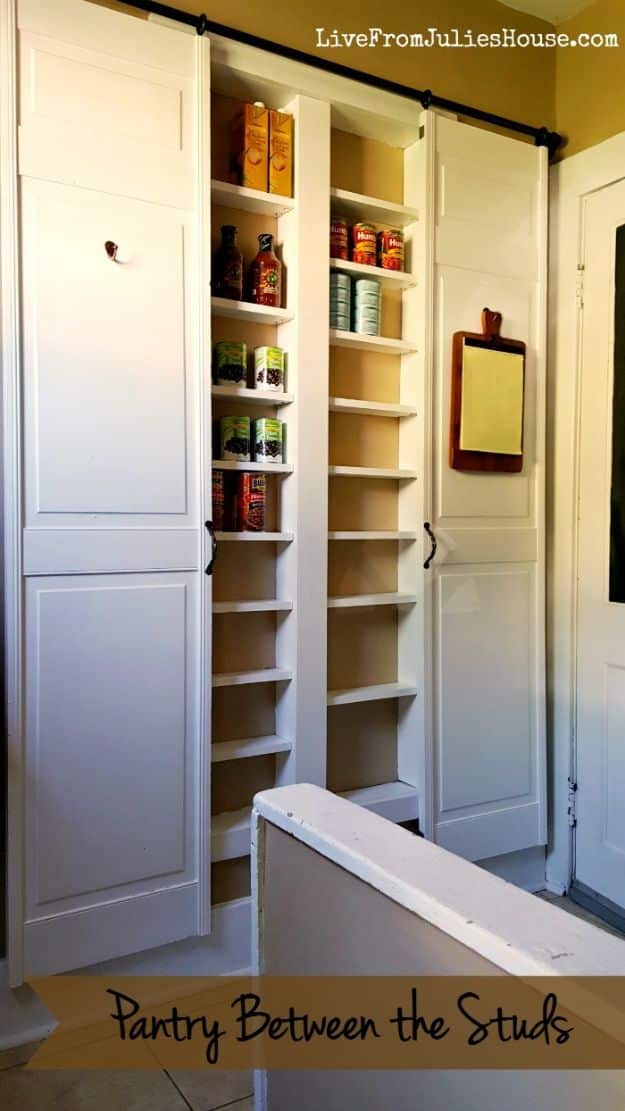 27. How to Store Foil and Plastic Wrap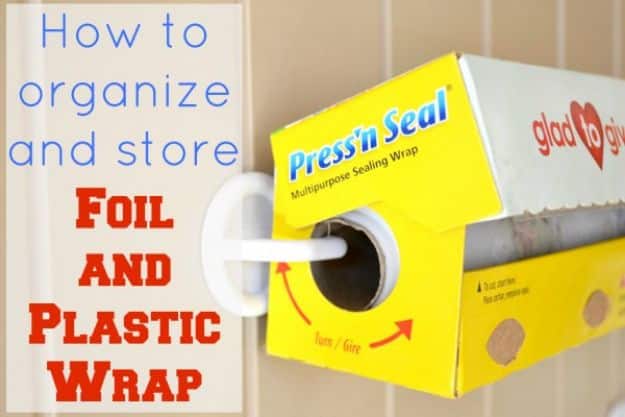 28. Designate A Baking Zone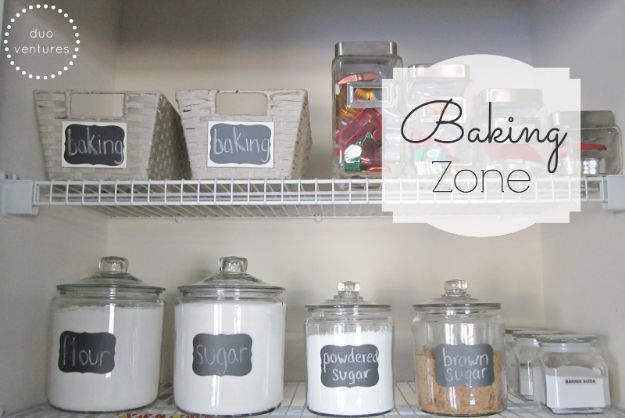 29. Cookware Storage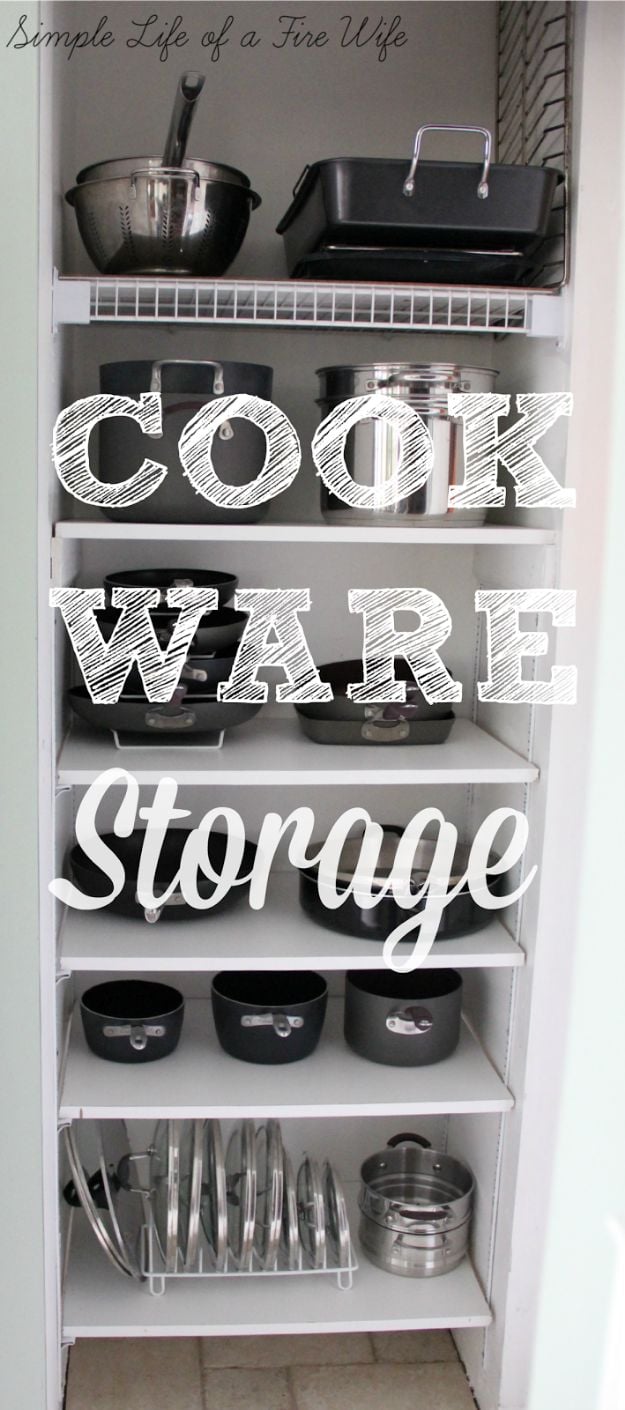 30. Grocery List and Weekly Menu Attached on the Door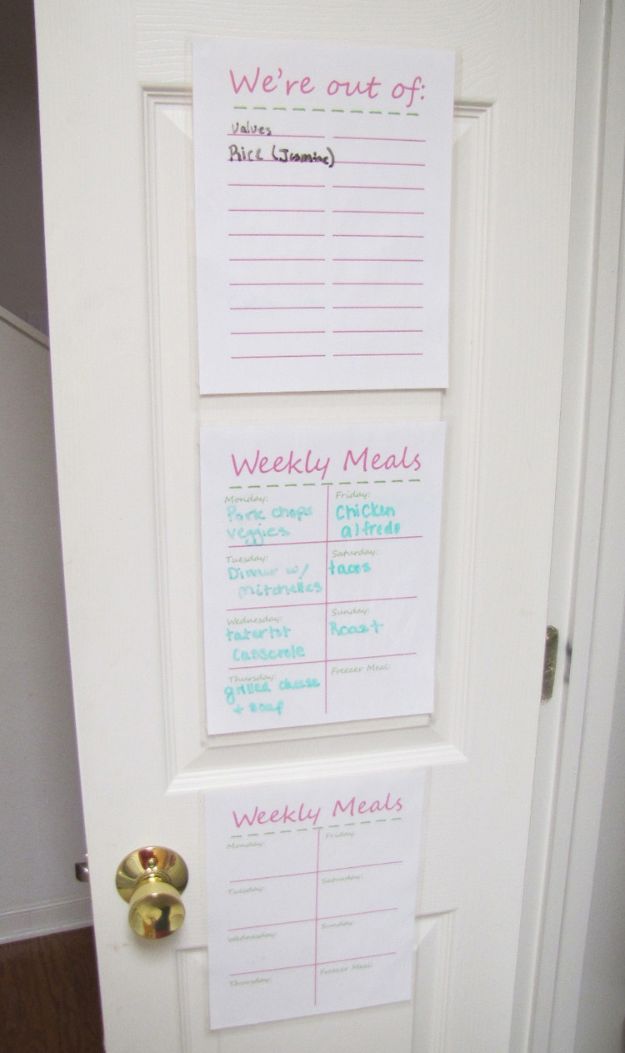 31. Can Pantry Organizing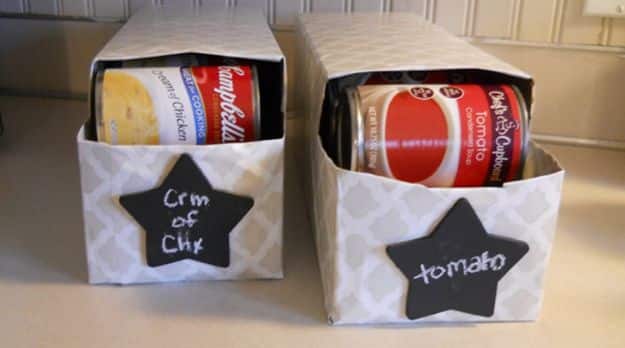 32. Use Adjustable Shelves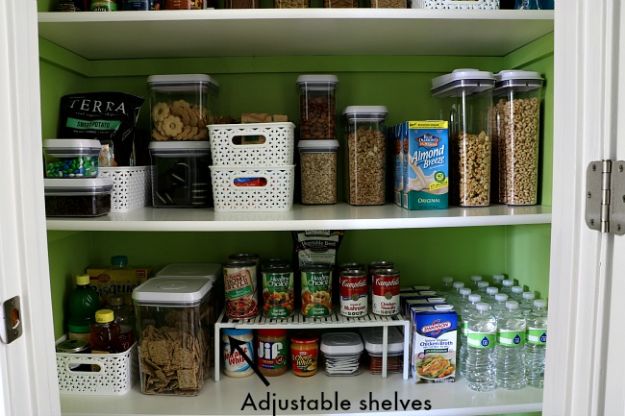 33. Have A Rack Installed In Your Pantry Door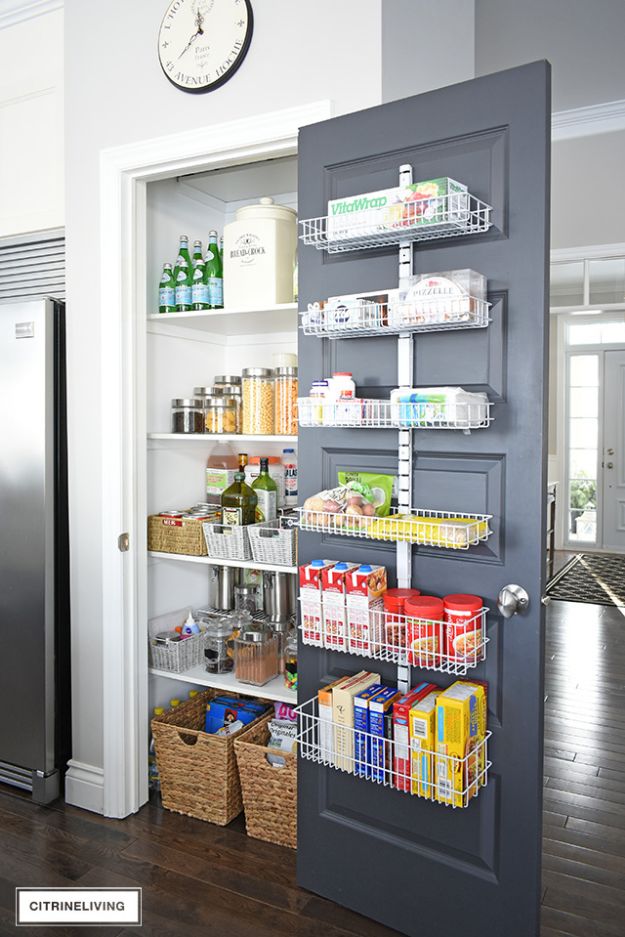 34. Coffee Creamer Containers Reused into Storage Containers