Looking for some new pork chop recipes to try for a delicious dinner? Pork is actually not just for dinner, it is a healthy choice for lunch, snack, salad and of course, a hearty meal. Whether you are looking for an easy way to make pork chops, a new recipe for the grill, a crockpot recipe to make ahead before you go to work or a fall dish that works well for a meal on a cold night, we have the best pork recipes here, ideas from all of our favorite food bloggers.
Pork Chop Recipes
1. Maple Balsamic Glazed Pork Chops
A decadent way to make any meal something special. The Maple Balsamic Glazed Pork Chops from The Chunky Chef is definitely a keeper. I was looking for a new way to cook pork chops and I found this great recipe. Ready in under 30 minutes, it makes them perfect for a quick weeknight dinner!
2. Easy Cream of Mushroom Pork Chops Recipe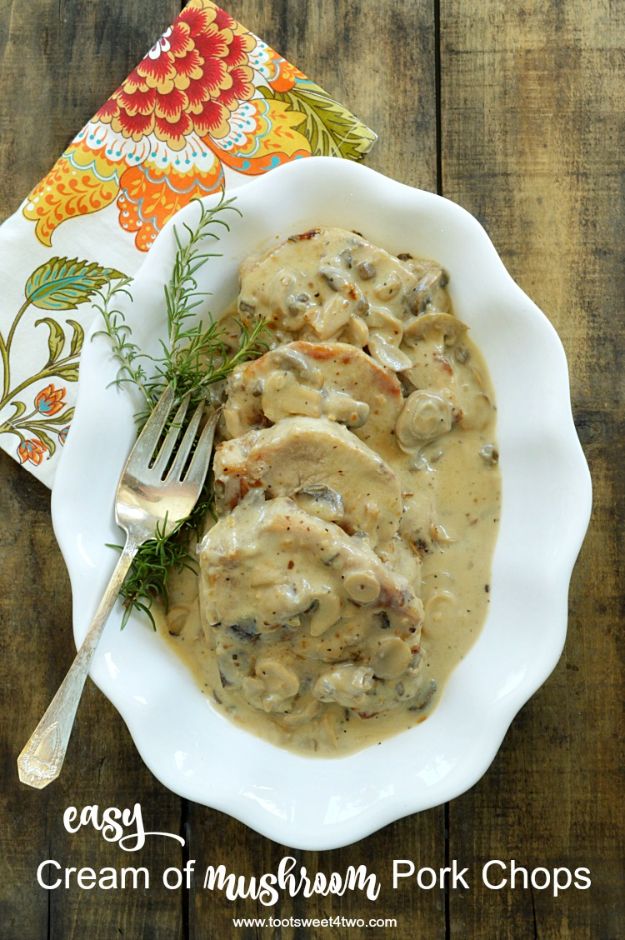 Cream of Mushroom Pork Chops is a delicious, easy dinner recipe. Juicy pork chops in creamy mushroom sauce all in one pan? Yes, please! Perfect for a busy weeknight, these pork chops take under 30 minutes to make. So, if you are looking for easy dinner ideas for pork chops, keep this recipe handy.
3. Honey Mustard Grilled Pork Chops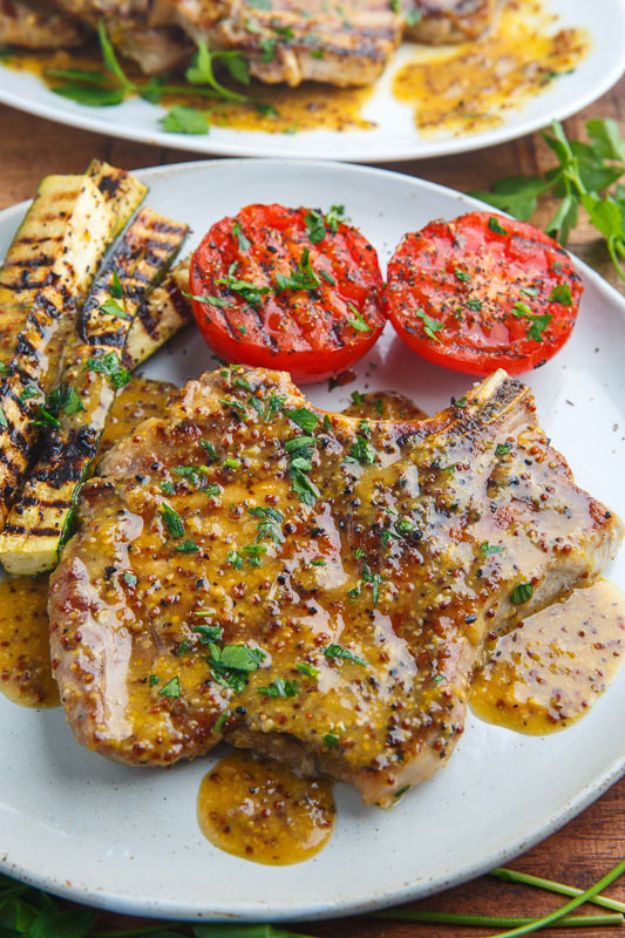 These Honey Mustard Grilled Pork Chops are superbly tender, savory, tangy, and mildly sweet with honey. Perfect for grilling season! And they could not be easier to make. Simply marinate the pork chops in the honey and mustard sauce and then throw them on the grill. You can snag the full recipe from Closet Cooking.
4. Glazed Pork Chops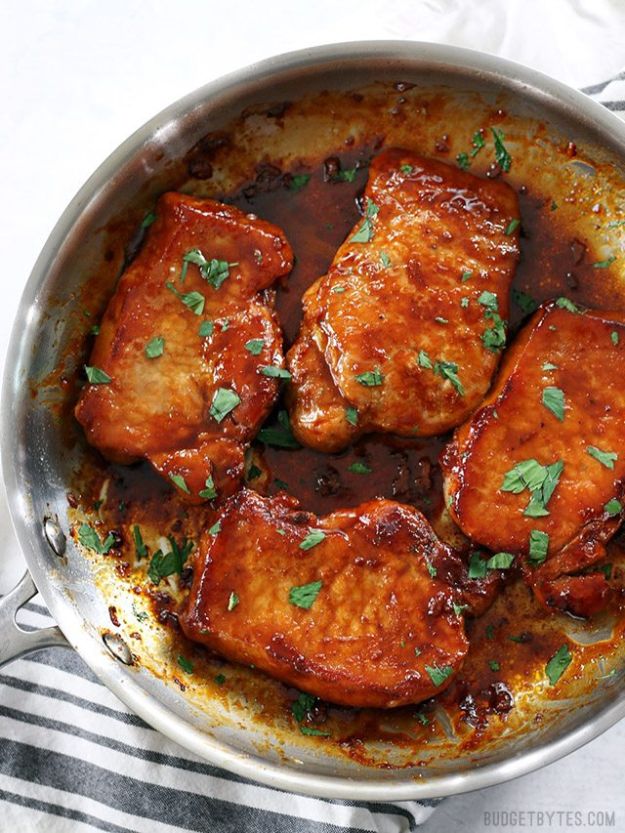 I love quick and easy meals that turn out fantastic. It tasted as great as ordering it from a restaurant. They're tender, juicy, and done in just a few minutes, which makes them perfect for weeknight dinners. I have made these several times and they are always amazing.
5. Boneless Pork Chops in Creamy Garlic & Herb Wine Sauce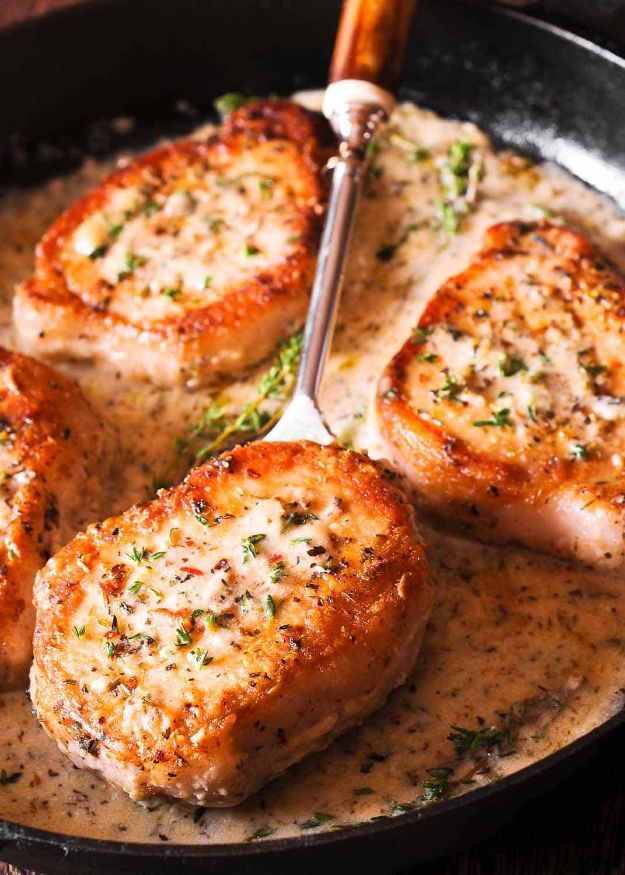 Made with dry white wine, garlic, and thyme, these flavorful pork chops are juicy and tender. Super easy to prepare and ready in less than 30 minutes, what more can you ask for? Trust me when I say that. It's a perfectly easy pork chop recipe for busy weeknights.
6. Creamy Cajun Pork Chops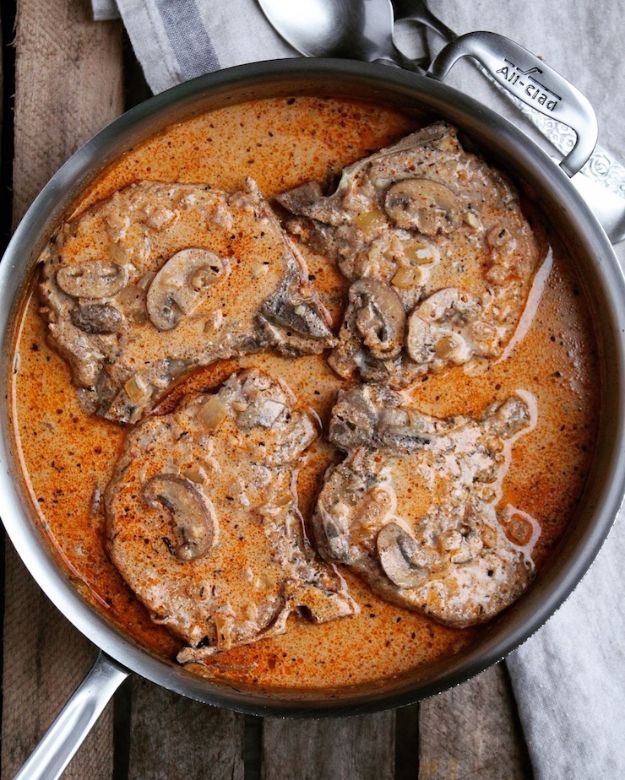 I just made this tonight for dinner, it was so delicious. I didn't use as much salt as the recipe called for but added more Cajun seasoning. My husband absolutely loved it. Definitely going to make again. Another awesome recipe from The Hungry Blue Bird.
7. Honey Garlic Pork Chops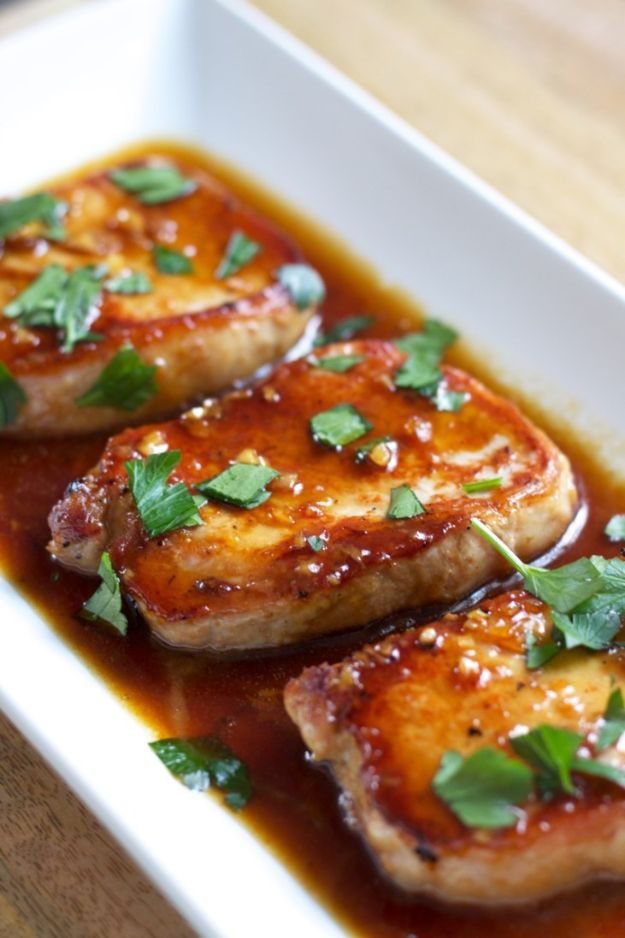 I just love a good pork chops recipe. And this one is truly the best! Honey Garlic Pork Chops are super juicy and tender, coated with the most delicious sticky honey garlic sauce. This is an amazing dinner recipe which is ready in less than 30 minutes.
8. Brown Sugar Pork Chops with Garlic and Herbs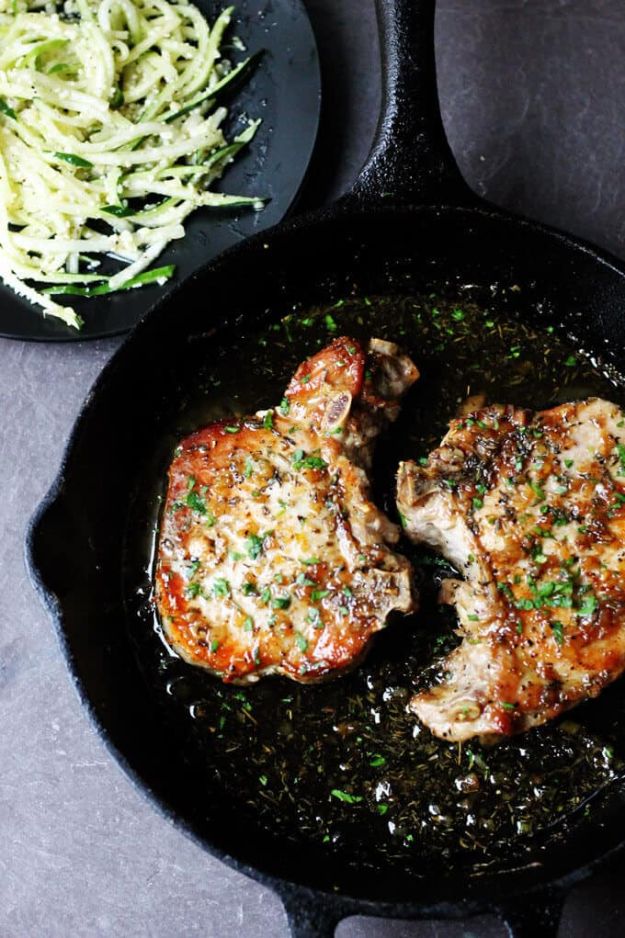 Brown Sugar Pork Chops with Garlic and Herbs are as good as it sounds. You essentially sear the pork chops, cover them in the brown sugar mixture, and then put the skillet in the oven for a few minutes until cooked through. It's a perfect dish for a quick meal on a busy weekday. It really comes together in just 15 minutes.
9. Ultimate Pork Chops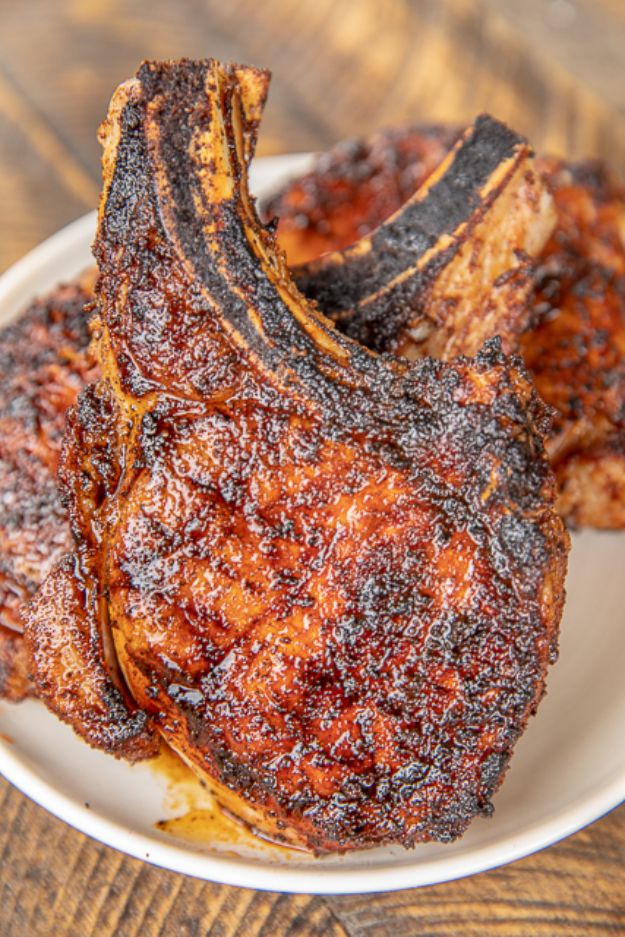 Pork chops brined overnight in water, sugar, and salt, the Ultimate Pork Chops from Plain Chicken will literally blow your mind. It is seriously the best! It has tons of great flavor and is insanely delicious. Seriously, one of the best pork chops we've ever grilled.
10. One Pan Pork Chop With Apples and Onions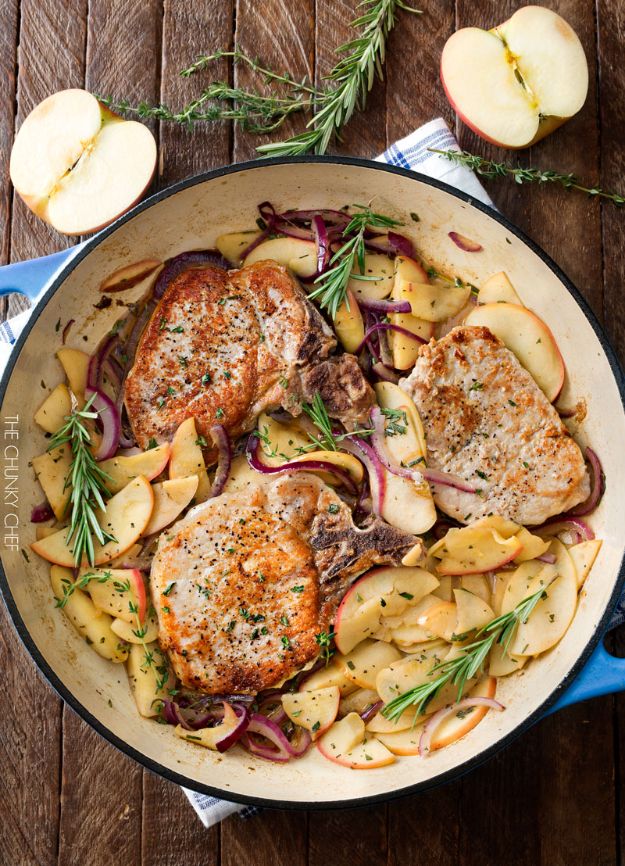 Pork chops with apples is a classic flavor combination that creates a wonderful 30-minute meal, and the one-skillet cleanup is awesome. It makes my mouth water with just looking at the pictures.  The next time you're looking for a great weeknight meal that's ready in a flash, give these pork chops with apples and onions a try!