Have you yet discovered the joy of cooking with fireball whiskey recipes? Fireball is an amazing addition when used for drinks, but it can also add a kick to all sorts of recipes, from desserts to dips to dinner. Wow, is all I have to say whenever I try drinks, desserts or pretty much any food made with fireball.
Fireball Cinnamon Whisky is a combo of whiskey, cinnamon flavor and sweetener, produced by Sazerac Company. In 2018, fireball whiskey is best-selling liqueur in the United States.
With the holidays coming up, fireball recipes are the perfect creative idea to make for those parties where you need to take a little something along. With 34 recipe ideas to choose from, you can take pie, cake and cookies, chicken, beef and ribs. I've been trying out these fireball ideas all year and can't wait for you to try some of these, too.
Best Fireball Whiskey Recipes
1. Salted Fireball Dulce De Leche Truffles
Chocolate and fireball go so well together, it's kinda crazy. I tried this dulce de leche truffle recipe made with fireball whiskey, and I've not made a better dessert ever. You'll be dreaming about these, and if you take them to a party, don't expect to bring any home. Spiked with fireball liquor, this chocolate truffle recipe is so good, you are going to be asked to share it.
2. Atomic Fireball Applesauce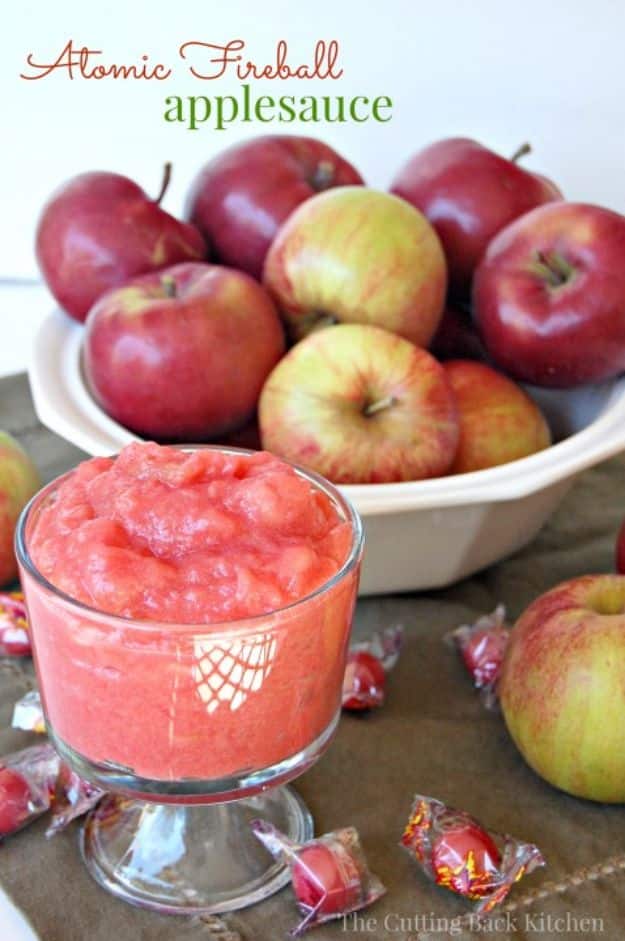 If you haven't yet tried fireball applesauce, you are in for such a treat. It is like your favorite homemade cinnamon applesauce, you know the one made with Red Hots, went and grew up. Fireball cinnamon whiskey adds such an amazing flavor to this homemade applesauce recipe.
3. Fireball Whisky Apple Pie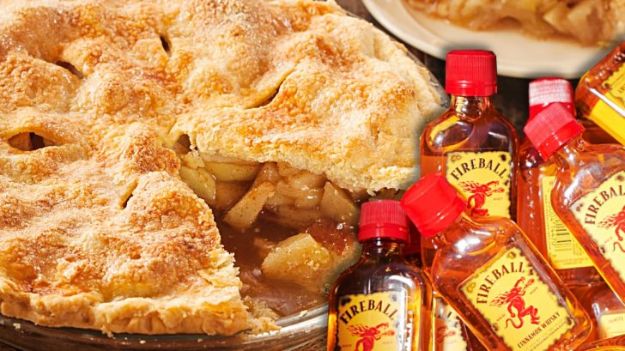 An apple pie that stands above all other thanks to the not so secret anymore ingredient of Fireball Whisky. If you are in the market for some of the best Thanksgiving dessert recipes, this fireball pie is a winner.
4. Fireball Whisky Marshmallows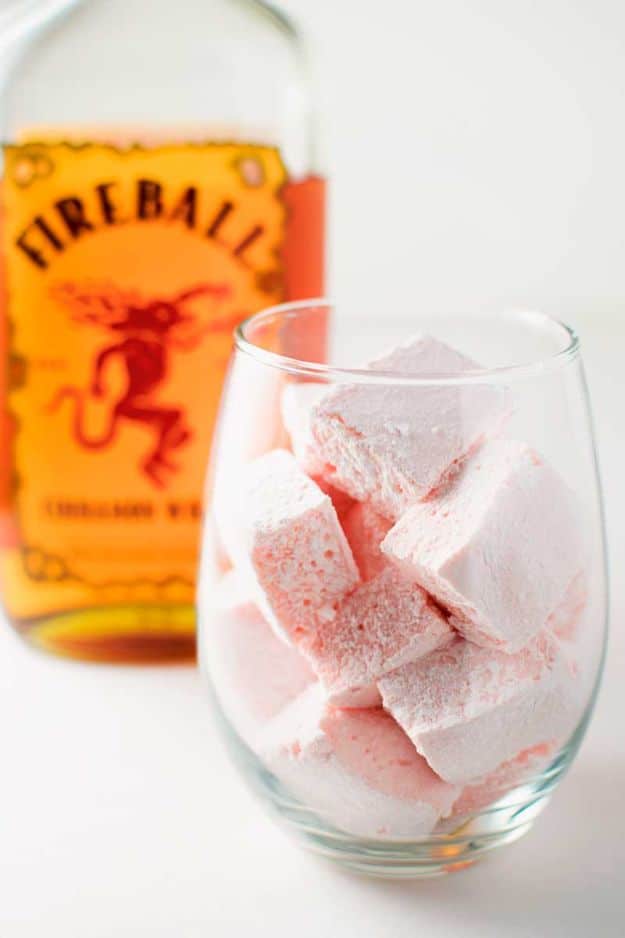 Hot chocolate doesn't get any better than the version where you add these fireball marshmallows. Learn how to make fireball marshmallows for yourself, then make another batch or two to wrap up and give away for Christmas gifts.
5. Smoked Fireball Whisky Meatballs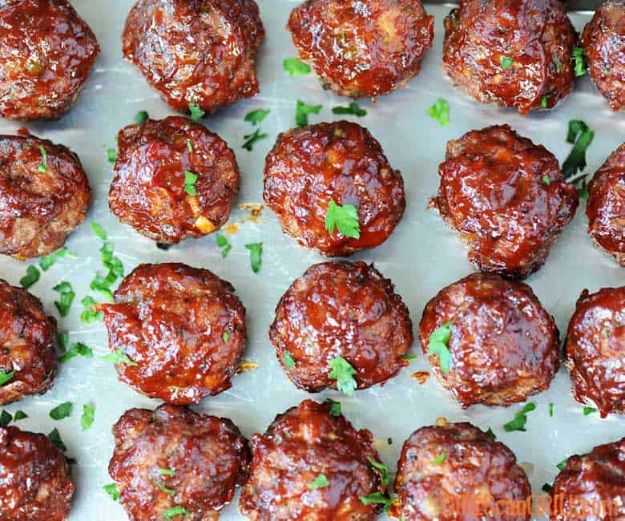 We just found the recipe you'll be taking to your next potluck dinner, thank you. Yummy fireball whisky meatballs are quick and easy to make but just simply amazing. The glaze on these little patties of goodness is the stuff you dream about at night.
6. RumChata Blondies with Fireball Cream Cheese Frosting
After trying a few of these fireball whiskey recipes, I am starting to see why fireball alcohol is the top-selling liquor in the US right now. Not only are fireball whiskey drinks some of the best and most popular, but fireball desserts and appetizers just leave you wanting more. This recipe for fireball blonde brownies is no exception. Topped with fireball cream cheese icing and if you like, a few cinnamon red hots, this is a super treat to take along to your office holiday Christmas party or your next backyard barbecue.
7. Fireball Whisky Pumpkin Pie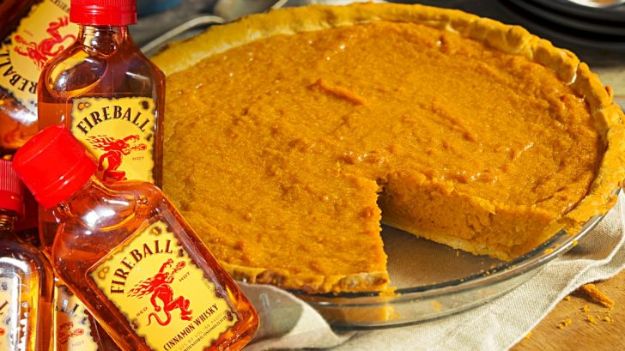 We know what you should be making for Thanksgiving dessert. The best pies belong at every Thanksgiving dinner, so this Fireball Whiskey Pumpkin Pie belongs at yours. Make several, people are sure to eat all of it. I had to take three to my office last year, because it is that popular.
8. Fireball Poke Cake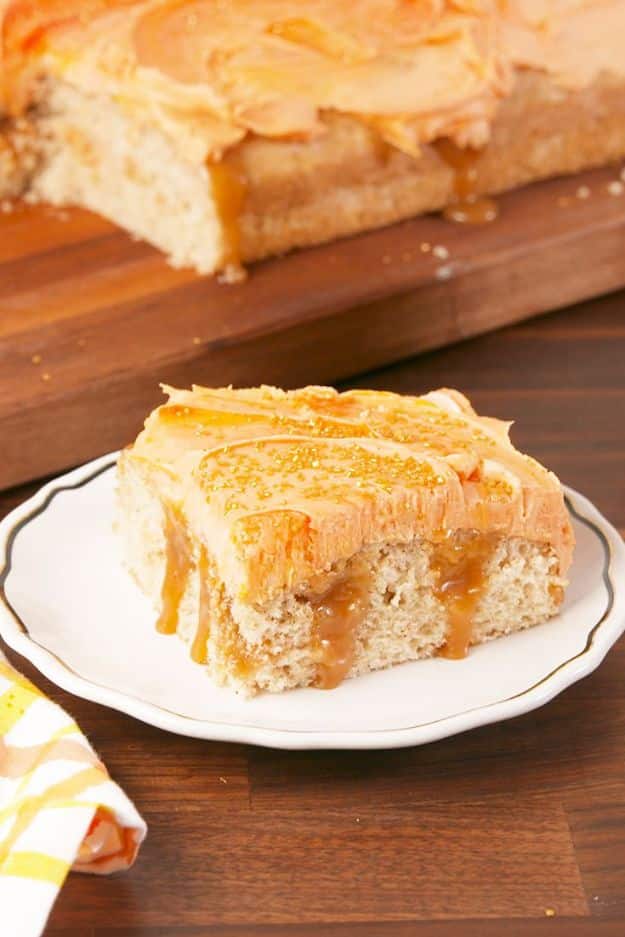 '
Who knew you could make poke cake with Fireball. Making a poke cake was already fun, but when you add Fireball to the mix, it gets even better. For an easy dessert idea that all are sure to love, look no further than this recipe.
9. Fireball Whiskey Glazed Chicken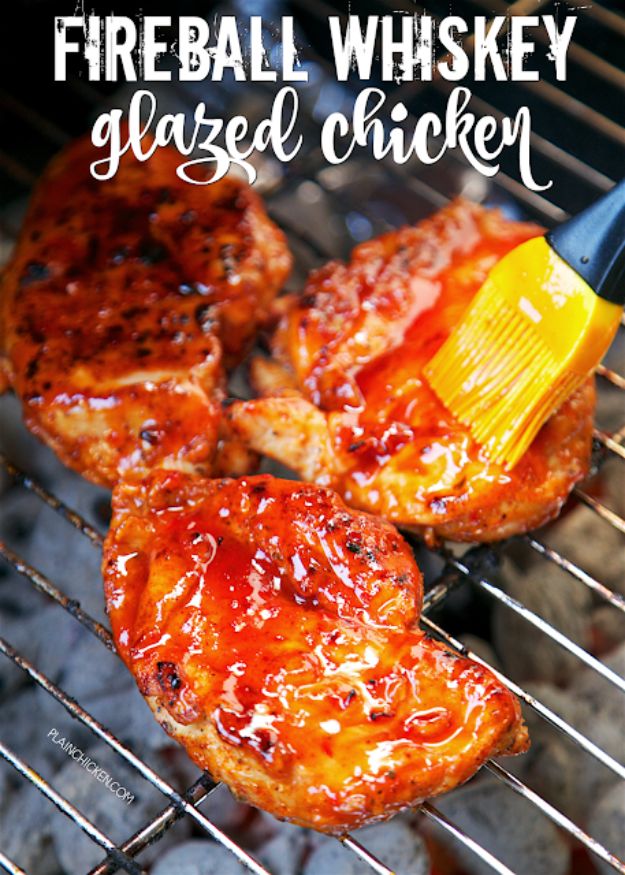 10. Fireball Whiskey Sauce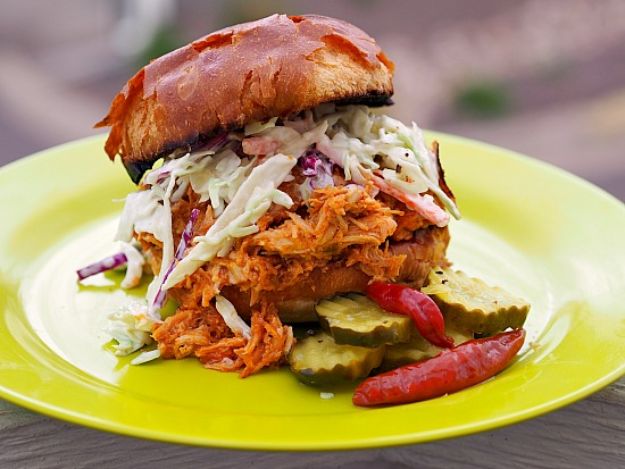 Please follow and like us: