Does your closet need some serious organizing help? When it comes to closet organization, DIY style is the best way to go. No need to buy expensive shelves and closet storage solutions when you can make something awesome that fits your budget and style, as well as your organizing needs. Learn how to make containers, shelves, storage cubes, tags and labels, garment racks and hangers.
DIY Closet Organizing Ideas
1. Closet Helper Luggage Tags
Although I'm not the best crafter on the market, I do consider myself a lover of craft and anything that you get to construct or create on your own. And I must say I am won over by this simple Closet Helper Luggage Tags DIY from BHG.
2. DIY Rolling Garment Rack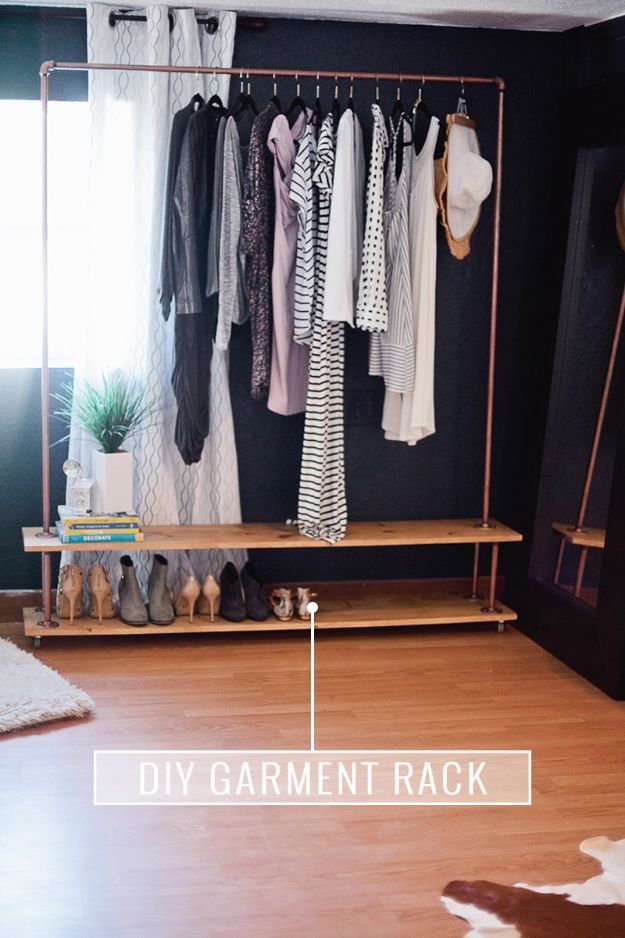 This garment rack is one of those projects that is fairly simple to put together especially if you a have a little help from your kids. Read Fresh Mommy Blog for the step-by-step instructions on putting together your own rolling garment rack!
3. Organize With Hooks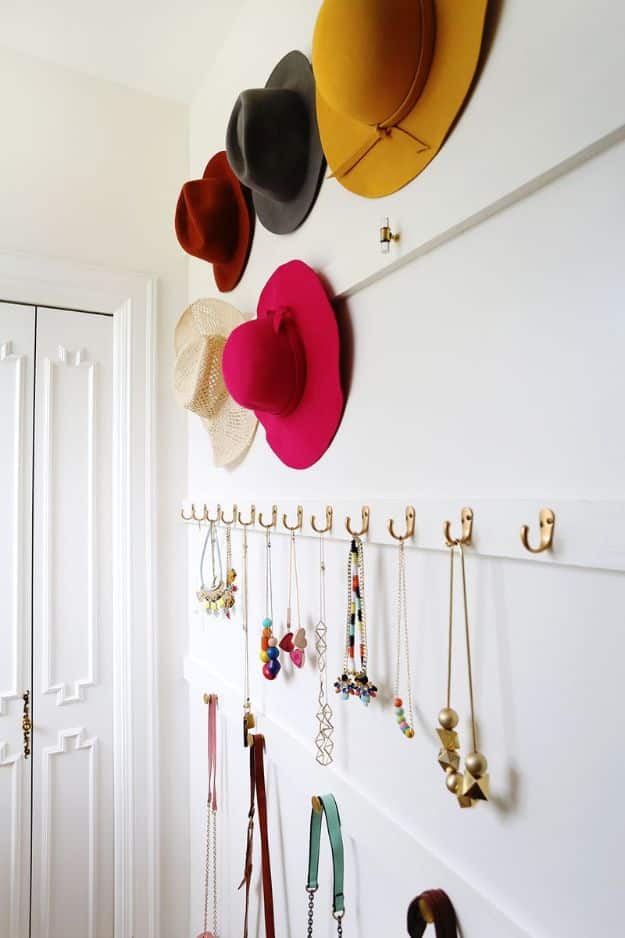 This is seriously one of the coolest idea I've seen so far for a closet organization. My hats are all inside each other in the closet right now and my dressing table is cluttered with accessories and begging for an organization and space optimization so I will definitely adapt this idea.
4. Organize Essentials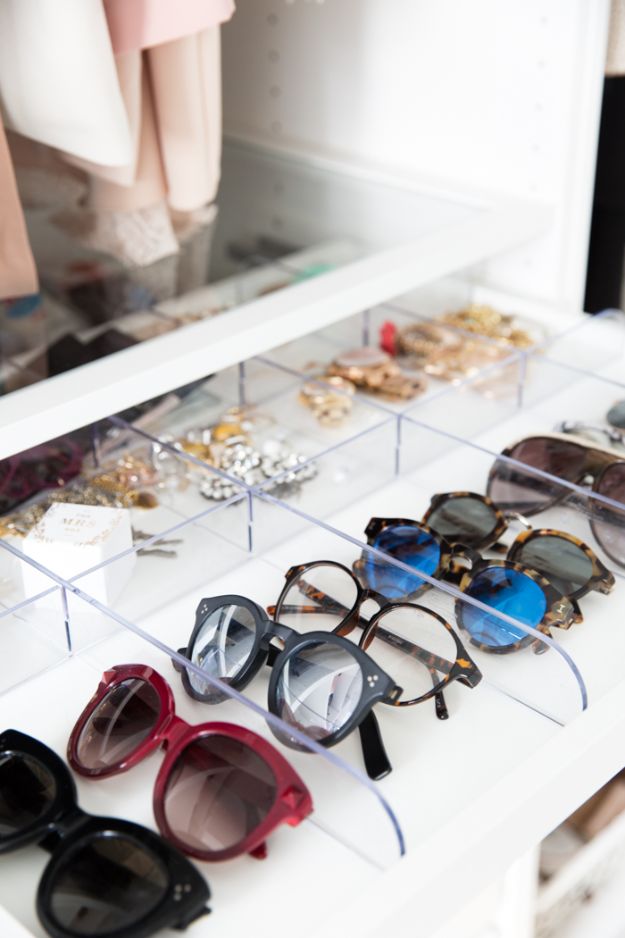 How stylish and inspiring can this idea get? I have been looking for something like this for a long time and this solution is so chic and classy. Totally an ingenious idea! Absolutely love this!
5. No Slip Hangers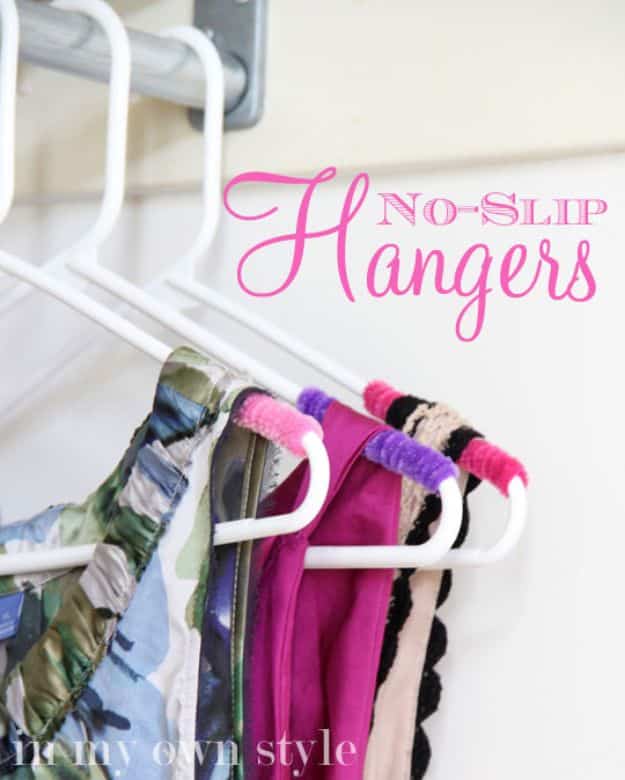 Pipe cleaners on hangers? Yes, you can! They worked perfectly to make no slip hangers, plus they look colorful and pretty hanging in the closet. All you have to do is wrap them around the edges and voila! You got yourself a very cool closet organization DIY.
6. Fancy Minimalism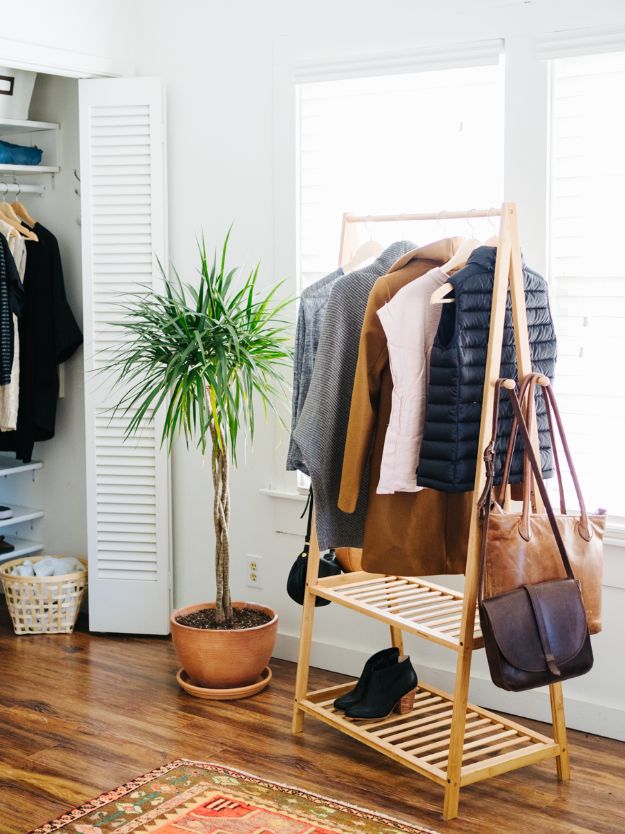 Garment racks are shockingly useful and it looks pretty sitting in the room. I don't think I could do without one. Un-Fancy has some great uses for it too. Head on over to their site to learn more of the tips and tricks.
7. Clutter Free Closet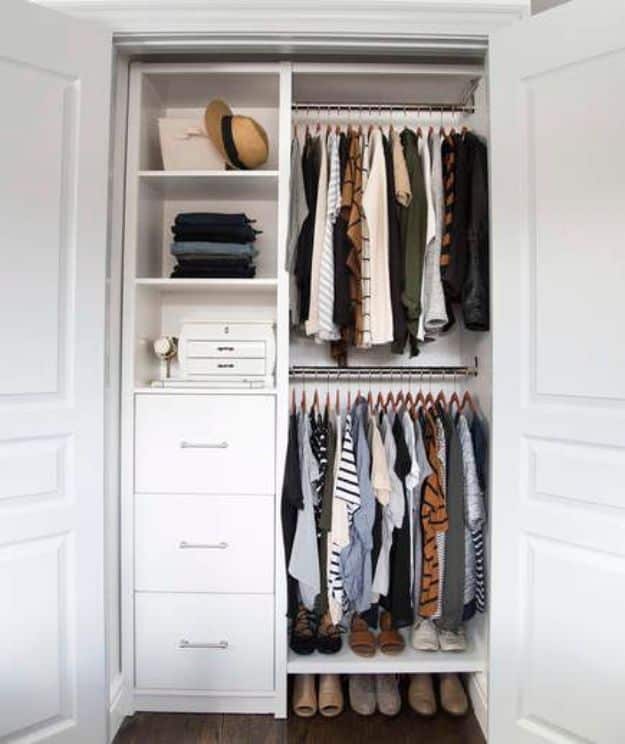 Want a clutter-free closet? Start organizing smartly with some organization tips from Real Simple. The biggest lesson their closet teaches is to tailor your closet for your specific wardrobe.
8. Easy-to-Make Hanger Hack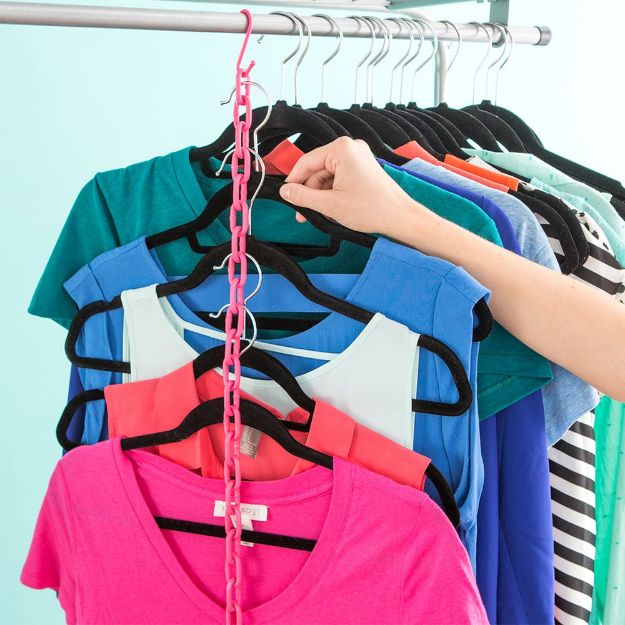 Looking for a closet game-changer? Here's the Easy-to-Make Hanger Hack that will totally solve your "too-small closet" problems. Expand your closet with this simple DIY from Brit.Co. All you need is a chain, S-hooks and spray paint. You're all set!
9. Make Your Own Hanging Laundry Hamper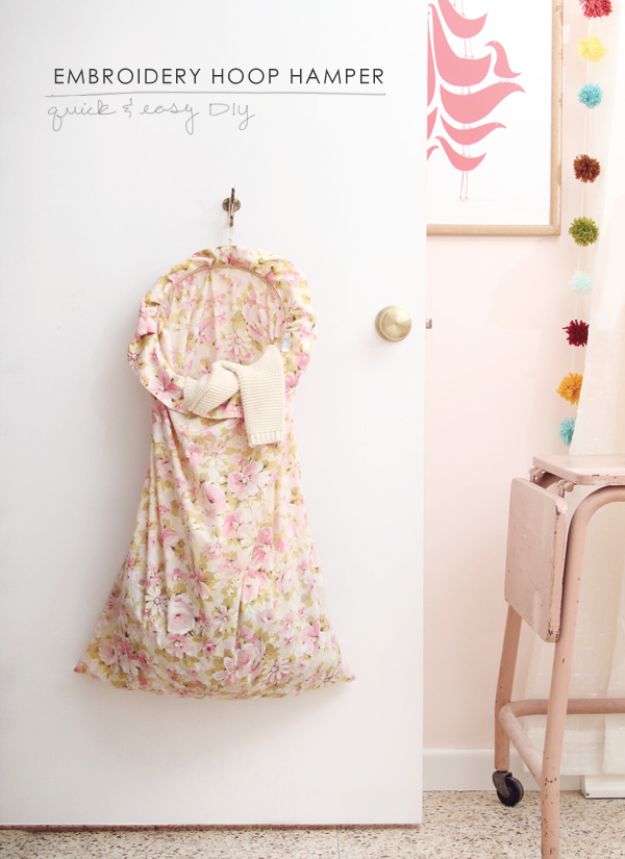 This is such an adorable idea even for a person without kids. Our laundry bag is such an eye sore, but a pretty one hanging on the inside of the closet door, what a wonderful stroke of genius!
10. Organize Your Linen Closet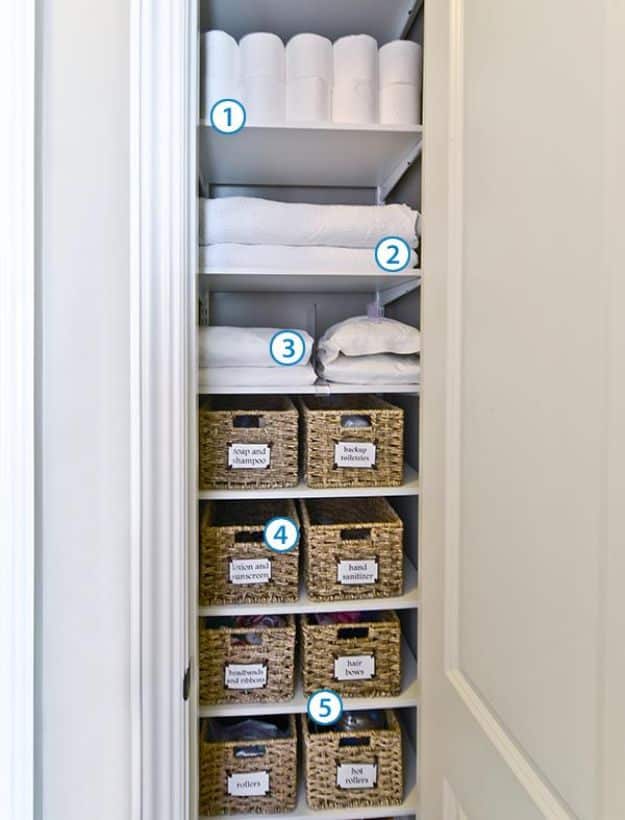 Start fixing the clutter n your linen closet with these organization tips from Organized Living. One important trick I learned – as you clean out your linen closet and purge the unnecessary items, sort them by categories.
Please follow and like us: