Looking for a cool DIY gift idea for your best friend, mom or maybe your neighbor? When I need a quick and easy gift idea, I have a favorite go-to item, but it never has to get boring because you can make it so many different ways – DIY sugar scrub. If you have not yet tried making sugar scrub at home, you are not going to believe how easy it is to make or how much people love having it around. Made with everything from peppermint to cinnamon, in everything from ice cube trays to mason jars, these creative little gifts could not be cuter or easier. Learn how to make homemade sugar scrub with these 35 awesome recipes and tutorials.
1. DIY Mint Sugar Scrub
I just love the invigorating scent of mint. I've always wanted to try making my own beauty products, and the other day  I was browsing and saw the perfect recipe for a DIY Mint Sugar Scrub. You only need a few simple ingredients to make this basic sugar scrub. Follow along with the complete instructions from Love Grows Wild to learn how to make your own.
2. Orange Mint Sugar Scrub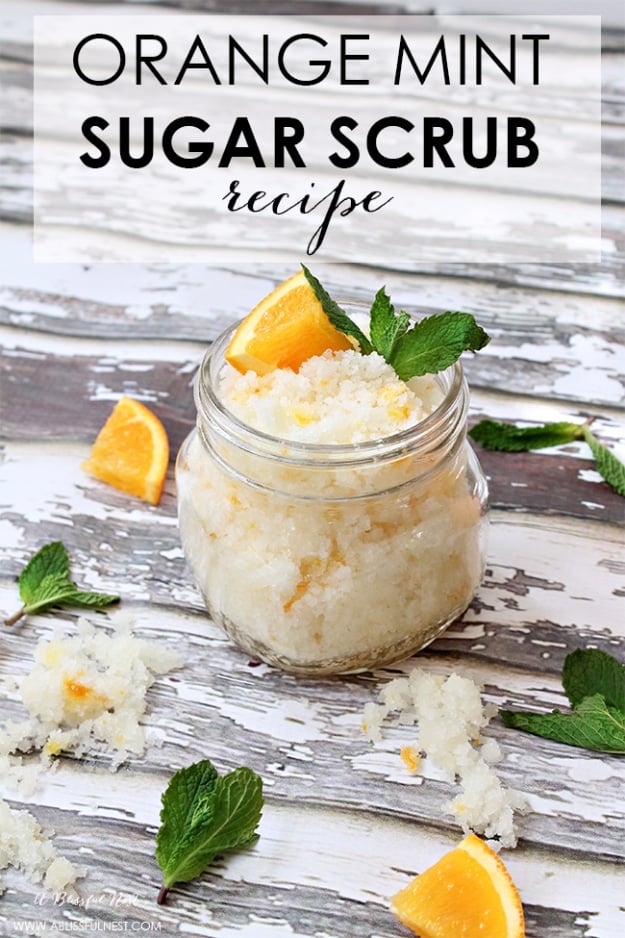 Refresh and invigorate your senses with this Orange Mint Sugar Scrub recipe from A Blissful Nest. Now only will it exfoliate your skin, it will also leave your body feeling so fresh and clean. This recipe is the perfect mix of citrus with a hint of peppermint. I absolutely love it!
3. Pink Lemonade Sugar Scrub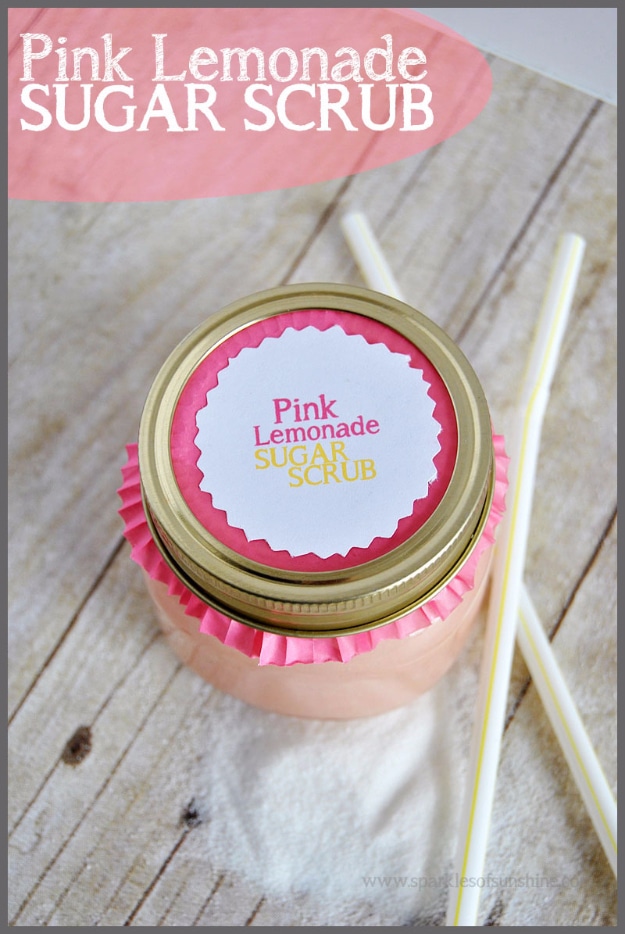 Who doesn't love a good body scrub? The scent of Pink Lemonade Sugar Scrub will energize and uplift your mood, and the ingredients will leave your skin smooth and moisturized.  Make this  Sugar Scrub for yourself, or tie a pretty ribbon to the jar for a fun gift!
4. Whipped Peppermint Sugar Scrub Recipe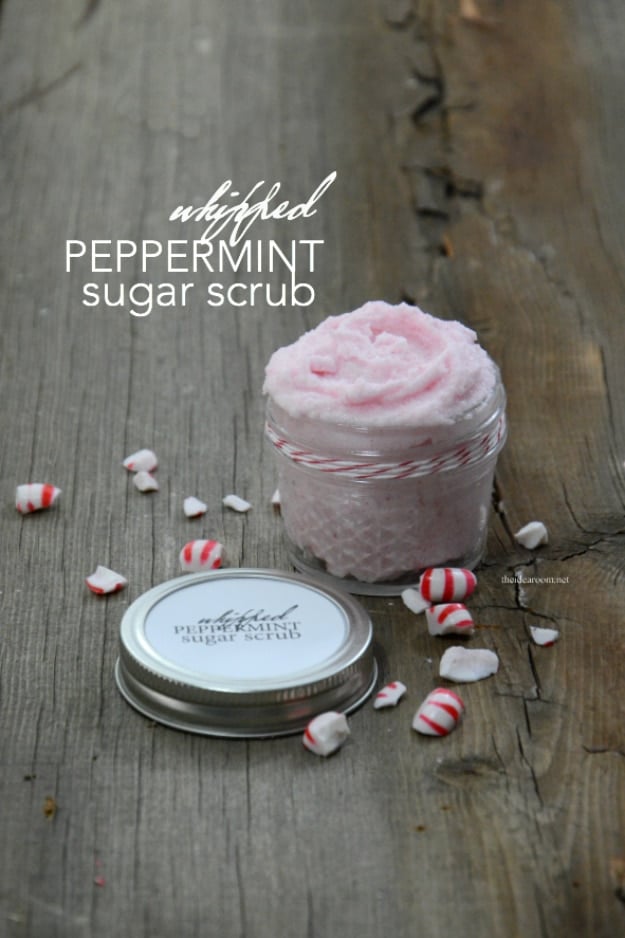 Have you tried making a whipped sugar scrub yet? Well, I really wanted to give it a try so luckily, I found this Whipped Peppermint Sugar Scrub Recipe from the Idea Room. I think it's the perfect gift for someone special since its sweet and its pink! Can't wait to try it.
5. Vanilla Pumpkin Spice Sugar Scrub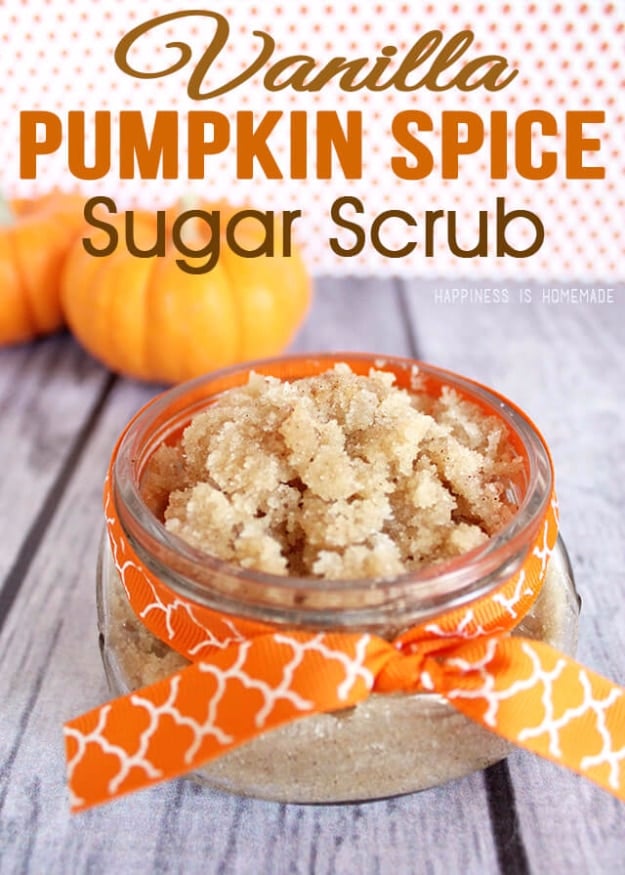 The aroma of this all natural Vanilla Pumpkin Spice Sugar Scrub is simply amazing! This DIY sugar scrub is easy to make as we crave all things pumpkin spice. The best part is you can whip this up in 5 minutes or less.  Also, all of the ingredients have a long shelf life, so this scrub could last up to a year. This would really make for a perfect gift.