Love making homemade cookies and treats? Why leave your pets out when you decide to go whip up goodies in the kitchen? With these homemade recipes for pets both cats and dogs can enjoy, you are sure to find some favorites in our list of ideas. Sugar free, grain free and gluten free options for special diets, high protein and peanut butter munchies, healthy treats for older dogs, catnip treats, organic recipes and more. When you aim to please your special pet, you will absolutely want to try out some the these delicious recipe ideas.
1.  Grain Free Sweet Potato Dog Treats
Make your dog's day by baking some Grain Free Sweet Potato Dog Treats. Sweet potato is a natural source of sugar in dog treats and has plenty of health benefits. They would make great training treats because they are low in calories. I can't wait to make these for my little fur baby.
2. Homemade Flea Prevention Dog Treats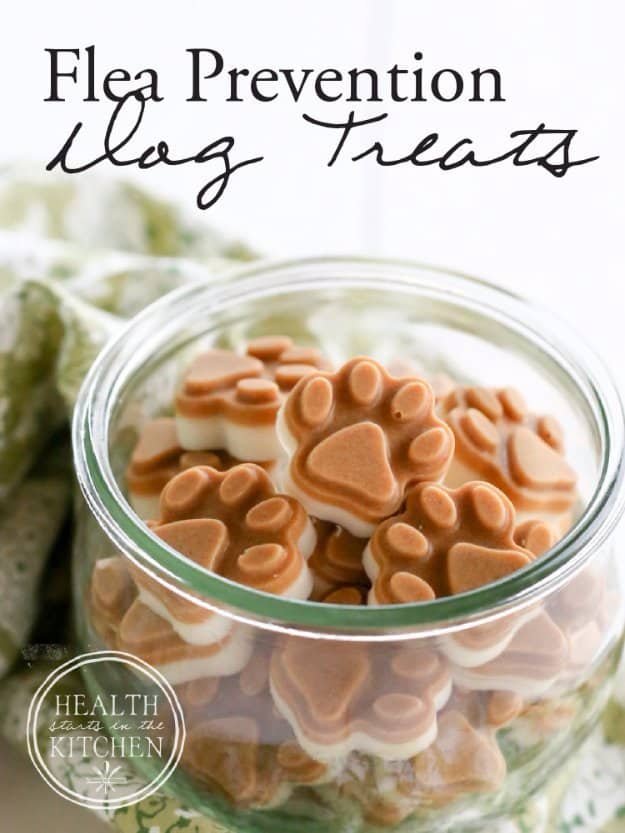 These homemade flea prevention dog treats can help keep these annoying parasites off of your canine companion and out of your home. By combining coconut oil and brewers yeast, Health Starts In The Kitchen has created the perfect anti-flea treats.
3. Apple and Peanut Butter Pupcakes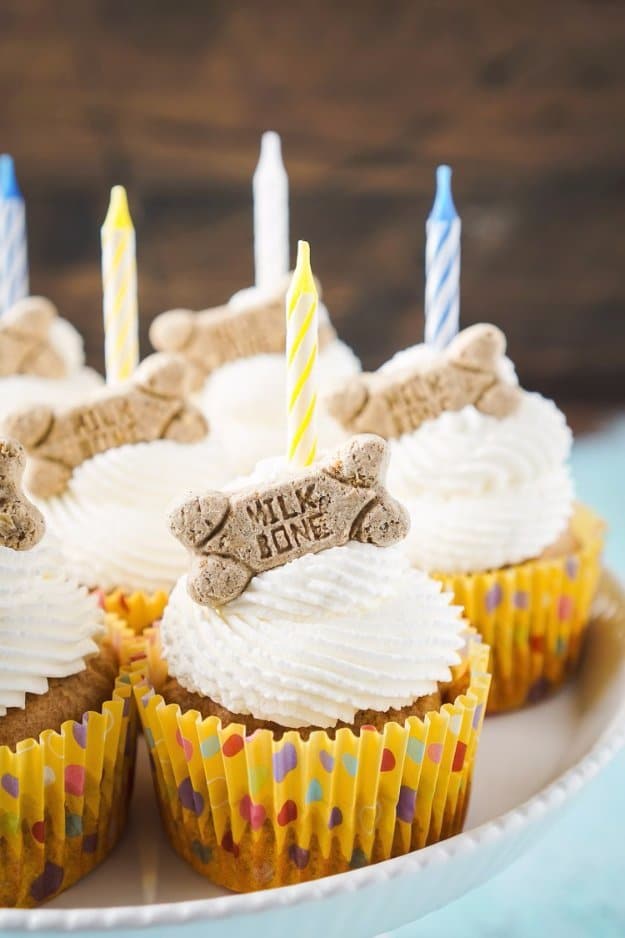 Is your dog's birthday coming up? Surprise him with this cute little treat from Sugar and Soul. It's a homemade treat that's really great since apples and peanut butter are also crazy good for their health. They're made with whole wheat flour, yogurt, apples, honey, and peanut butter.
4. Spinach, Carrot and Zucchini Dog Treats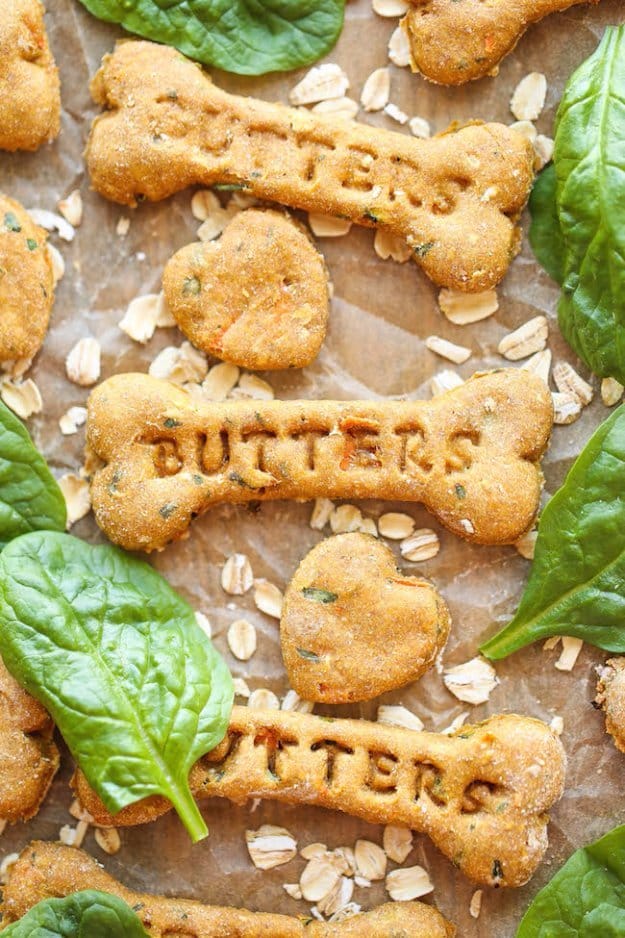 Surprise your pup with these veggie-loaded treats. They are are nutritious, healthy and so easy to make. With the prices of store-bought treats reaching an all-time high, I am going to start making my own and I am going to start with this healthy recipe for my pup.
5. DIY Doggie Breath Mints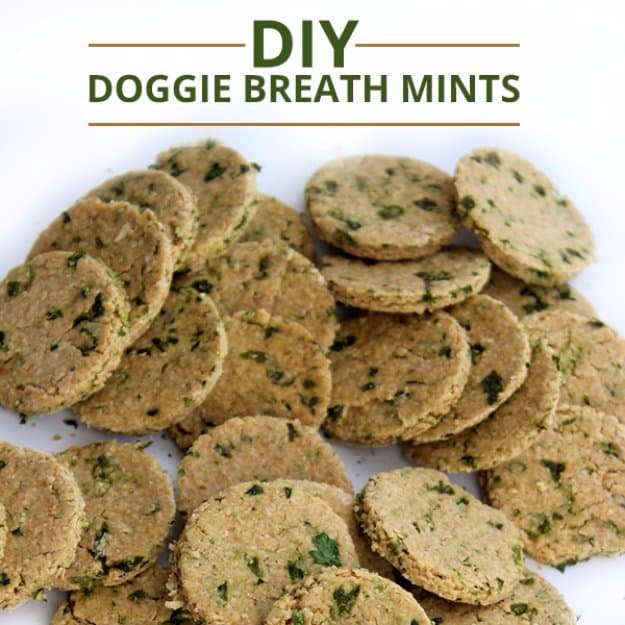 Our doggies can get bad breath too! Dogs can get bad breath from plaque build-up caused by infrequent brushing, insufficient water intake, or just from the foods they eat. This DIY Doggie Breath Mints will help get rid of your dog's bad breath no matter the reason so snag the full recipe now from Skinny Ms.
Please follow and like us: