Looking for some awesome but inexpensive DIY ideas to make for your Mom this Mother's Day? When it comes to thoughtful, one of a kind gifts mom is sure to appreciate and treasure, handmade is definitely the way to go. Check out these 35 cool but cheap craft ideas that make the perfect DIY Mothers Day gifts. From easy jewelry to cute home decor ideas, you are sure to find the perfect project here to make a unique homemade gift.
35 Cheap DIY Mother's Day Gifts
1. Yarn-Wrapped Bracelet
This bracelet is so lovely and the tutorial made it so simple and easy to replicate. If you have plenty of yarn scraps lying around, give this idea a try. It looks so glamorous and I really love the contrast between the hard shiny links and the soft colorful yarn. I'm sure my mom would really like it.
2. DIY Dip Dyed Ombre Bag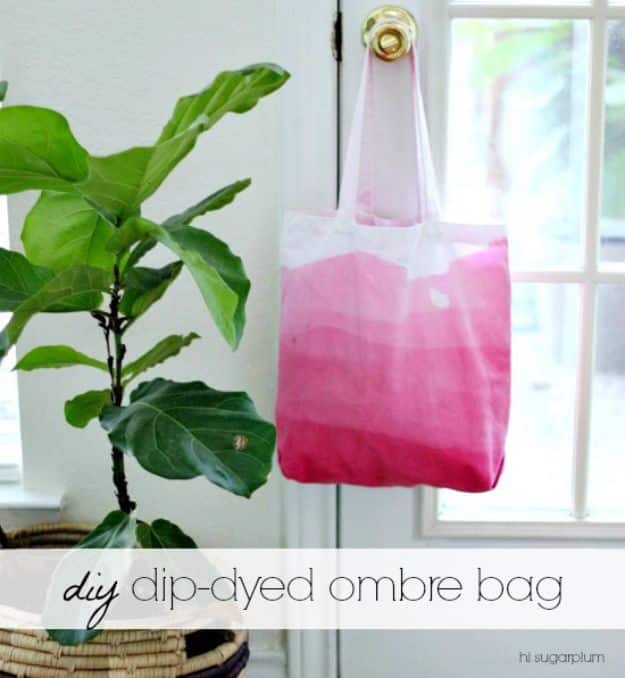 What a pretty cute little bag? I have been told that you cannot have one too many bags. Hi Sugarplum did such an awesome job in coming up with this idea. Truly impressive results!
3. DIY Mother's Vase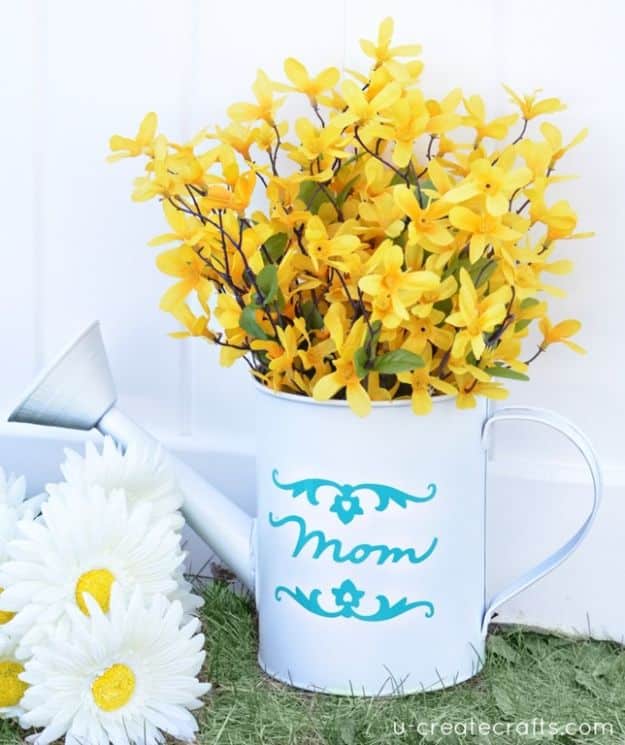 Here's a simple Mother's Day gift that will surely be a hit. It looks so pretty and easy to do. Fill it up with mom's favorite flowers and surprise her with this watering can vase.
4. Mom's Emergency Stash
Need a fun little gift idea for Mom that will only take a few minutes to put together? Everyone can pull this off. All you need is a plastic organizer, ribbons and mom's favorite treats. Finish it off with a ribbon and a card and you are all set. This can be a fun gift to give her mom friends too.
5. Gorgeous Coffee Filter Flowers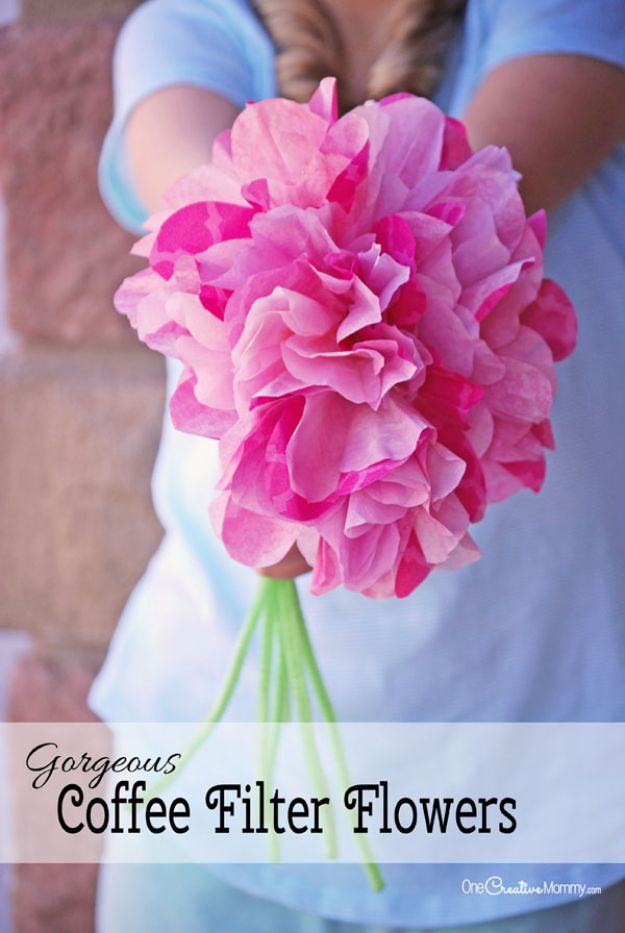 I love project ideas that turn simple things into something really pretty. Coffee filters are just perfect because they are inexpensive and you get so many in a pack. Head on over to One Creative Mommy for the detailed and complete instructions.
6. Love U Hand Prints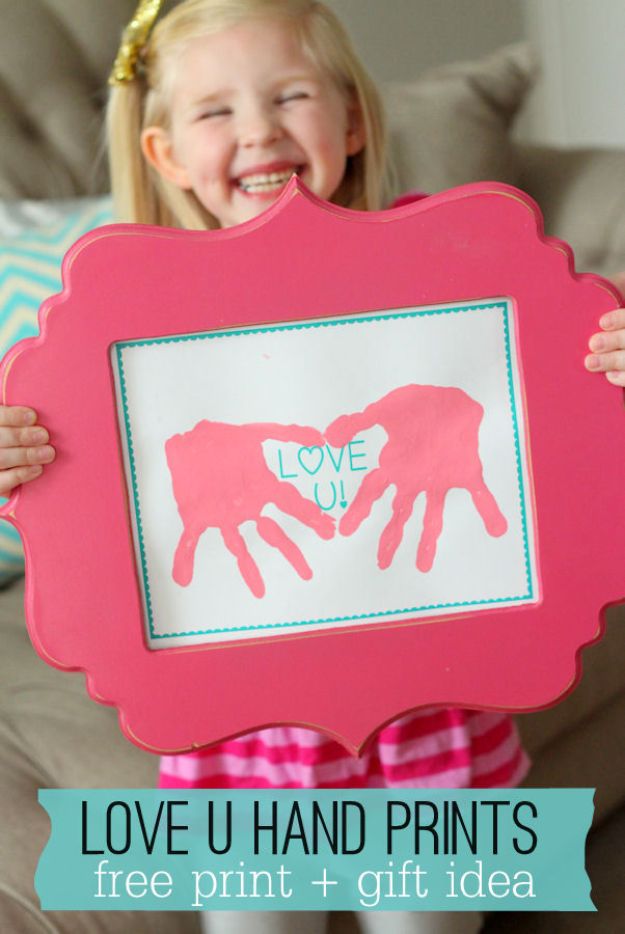 This LOVE U Hands Prints Gift is adorable and perfect for your mom. The handprint is super cute especially when it formed a little heart on the Love U print. I think it's just one of the most unique ideas I have seen.
7. Floral Herb Perfume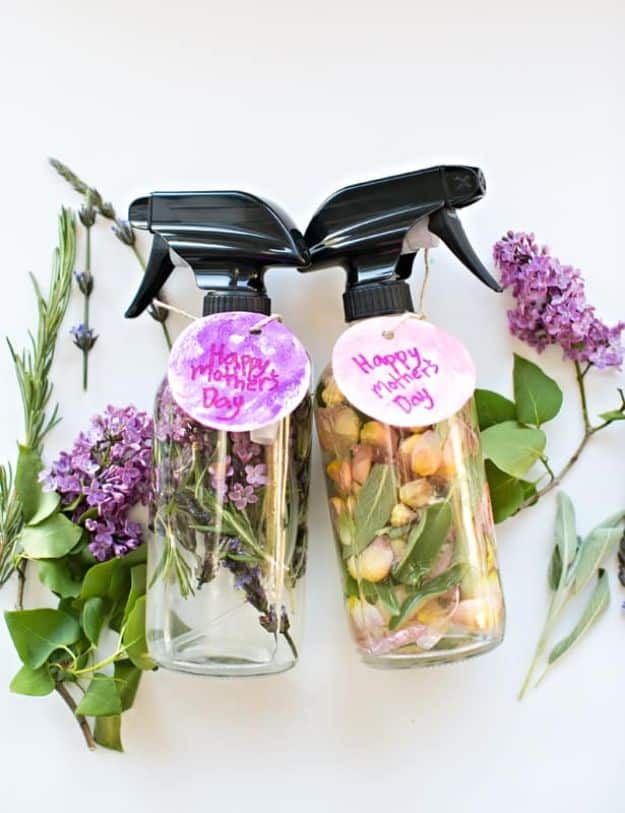 It's amazing how this floral her perfume is just made from water, essential oils, and assorted herbs and flowers. Attach a personalized Mother's Day tag and it becomes the perfect gift idea for mom on her special day.
8. Mother's Day Printable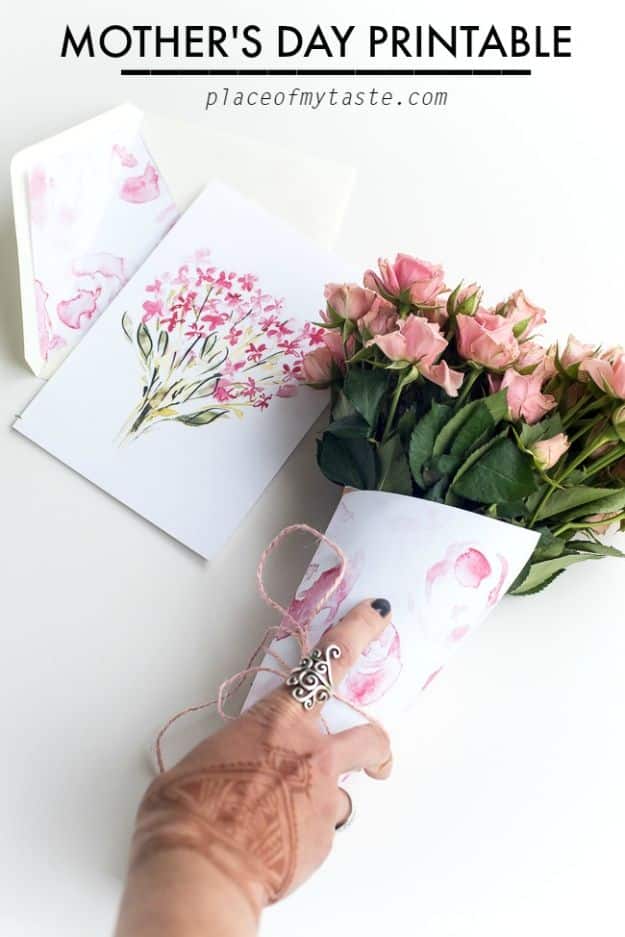 Mother's Day is just around the corner and if you are running out of gift ideas, this printable can help you out. Send something special to your mom by re-creating this idea from Place Of My Taste.
9. Happy Mother's Day DIY Magnets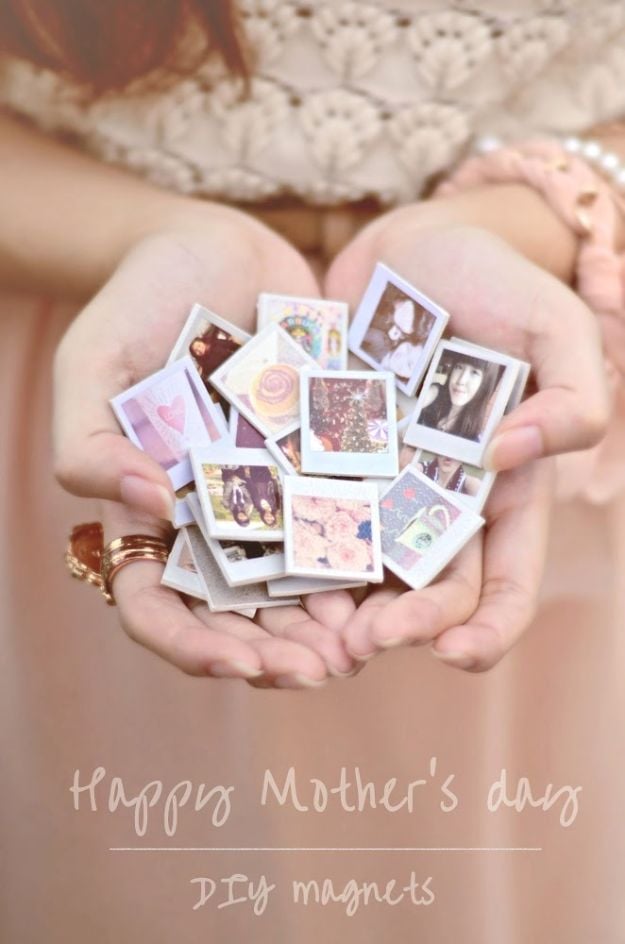 Do you love taking photos and still got no idea of a gift to give mom on mother's day? I came across this blog which put your photography and crafting skills to good use. Follow Sundae Sin's complete tutorial on DIY Magnets for Mother's Day.
10. Mother's Day Keepsake Box
Oh my goodness, this is absolutely gorgeous! This just may be my favorite here on the list. It's such a beautiful way for mom to store her precious keepsakes. I love the embellished roses and textured letters. Mom will be super excited to have this wooden keepsake box. What a great DIY and gift idea!
Please follow and like us: