What is Amigurumi? Amigurumi (noun) definition: Cutest little crocheted things ever.
OK, so I thought when I first saw these, that they were only adorable little baby gifts. Wow, was I ever wrong. Amigurumi is an art form that all of us get to enjoy. Adorable little animals, funky cute sea creatures, and yes, some of the best baby gift ideas ever. Once you learn how to crochet in the round, these things are actually really easy. My teens learned how to make these without any help from adults. Check out the super fun ideas, pick your favorite DIY, and make one of the most awesome creative gift ideas we've seen lately.
36 Free Amigurumi Patterns
1. Crochet Pig Amigurumi
Cute as a button, this little piggy belongs in every baby and kids room. We also made one to put on our computer desk
If you love pigs or simply adorable things, this little crocket project is for you.
2. Crochet Jellyfish Amigurumi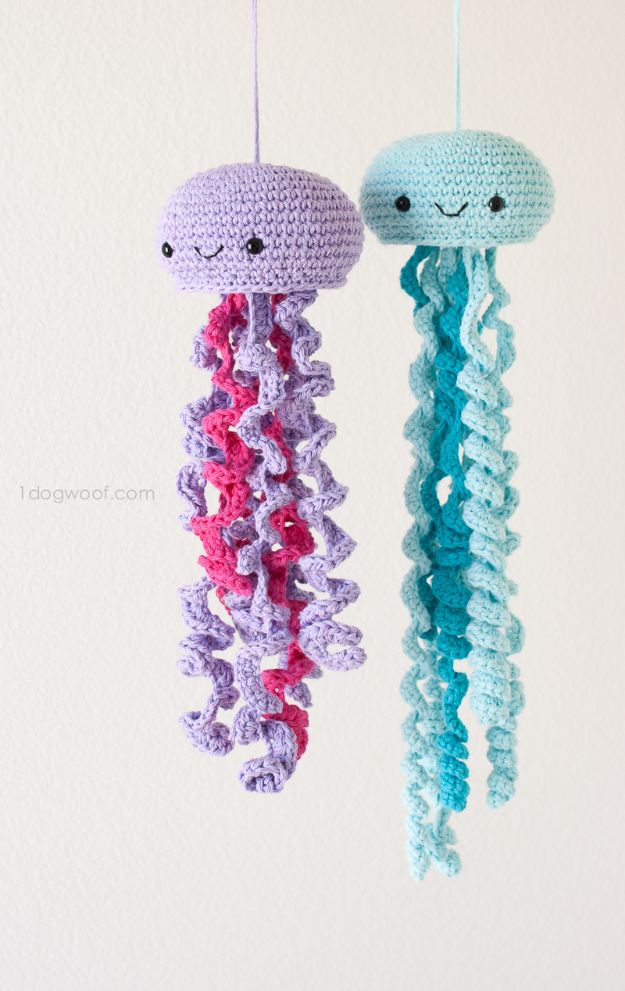 Ocean colors and shapes are so soothing, don't you think? I can already picture the trio of jellyfish I am going to make from this tutorial. My bedroom window is waiting. All I need is a little bit more time in the day! Don't these jellyfish just make you happy looking at them? Maybe you need some, too.
3. Hen & Chicks Amigurumi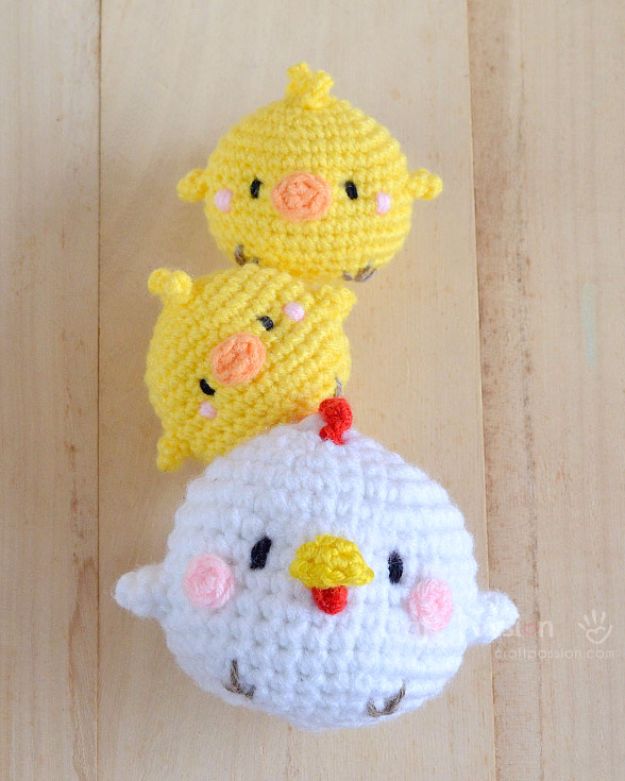 Easter is coming up soon, and what cuter idea could you possibly make for those Easter baskets? These little chicks are sure to win Easter, hands down.
4. Bite Bunny Amigurumi Pattern

Have a newborn that needs a super special gift? There are lots and lots of cute things to make for baby, but this teether is going to be one of the cutest and most used gifts. Priceless when baby is teething, but cute enough to display in the nursery, make one in the color of your choice. Super easy, too!
5. Pink Kokeshi Amigurumi Pattern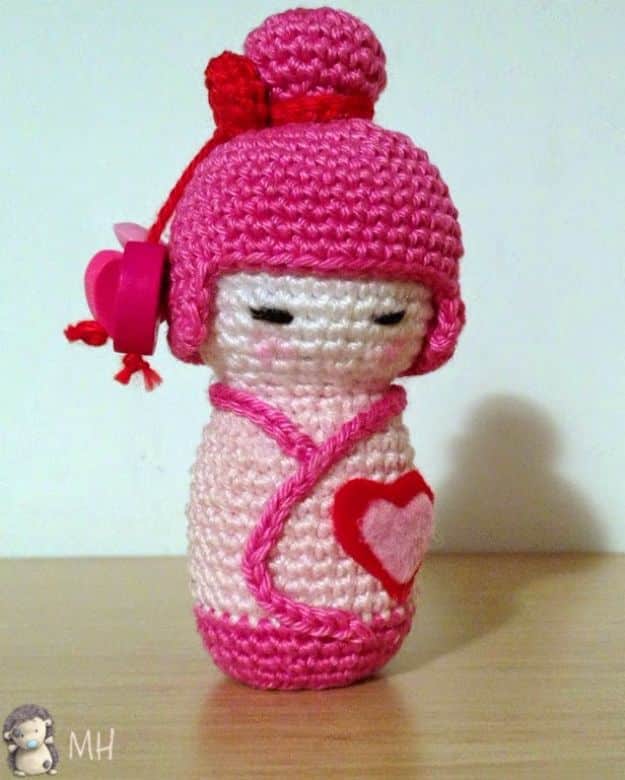 This doll is so simple but so stylish. Isn't she lovely? Make her in pink or pretty much any color you choose. Follow the easy step by step tutorial to learn how.
Please follow and like us: