Have a garage that needs to have some order put on the chaos? When I realized how much wasted space I had in my garage and how disorganized it was getting, I started thinking about cool new ways to turn my garage into a useful, livable space.  Check out some of these amazing DIY ideas that show you how easy it is to turn a messy, ordinary garage into something incredible, a place you would actually like to use for a mudroom, workshop, gardening headquarters and/or man cave. From shelving and storage ideas to functional do it yourself workshop furniture, these ideas are perfect weekend projects, ones that allow you to better tackle other awesome weekend projects with ease!
DIY Ideas for Your Garage
1. Garage Mudroom DIY
My house does not have a mudroom, but now at least my garage does! Keep all of your dirty messes outside with this organized solution. With shelving, hanging storage and plenty of space for buckets underneath, this project is sure to transform your garage,
2. Lawn Tool Storage Using A Pallet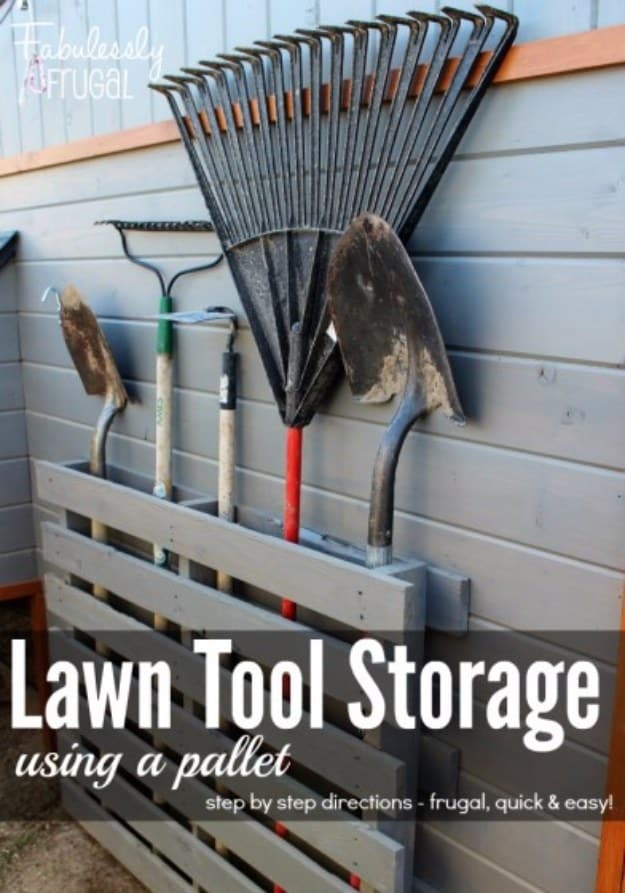 I love building things, don't get me wrong, but this pallet tool organizer requires no serious building and works just great. Free, too! Can't beat that. Get your lawn tools off the floor and quit tripping over them when they fall.
3. Garage Garden Station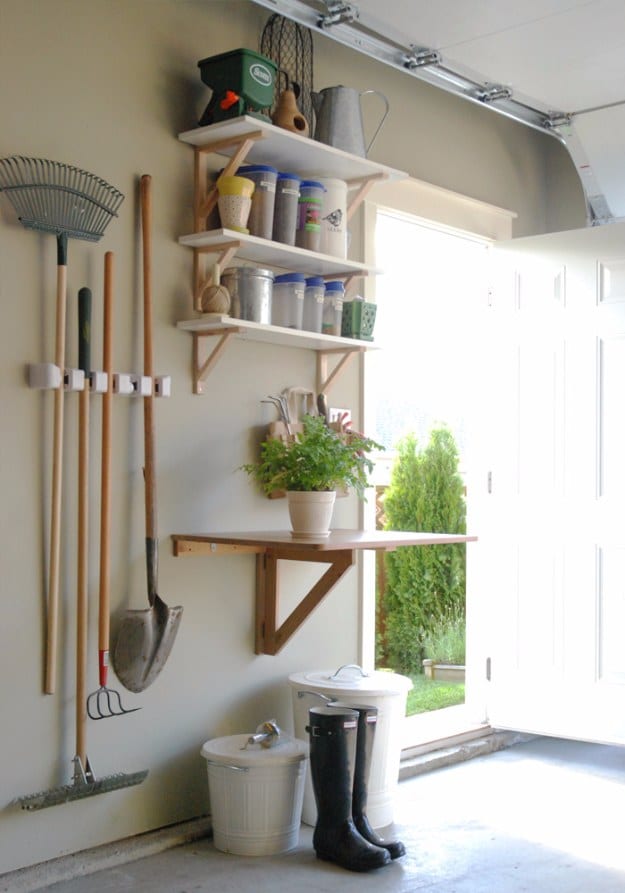 All of us with a green thumb need this crafty DIY garage garden center. With space for tools, seeds and potting, plus plenty of other gardening items, you are sure to love having this coming planting season.
4. DIY Garage Locker System

5. Old File Cabinet Into A Garage Storage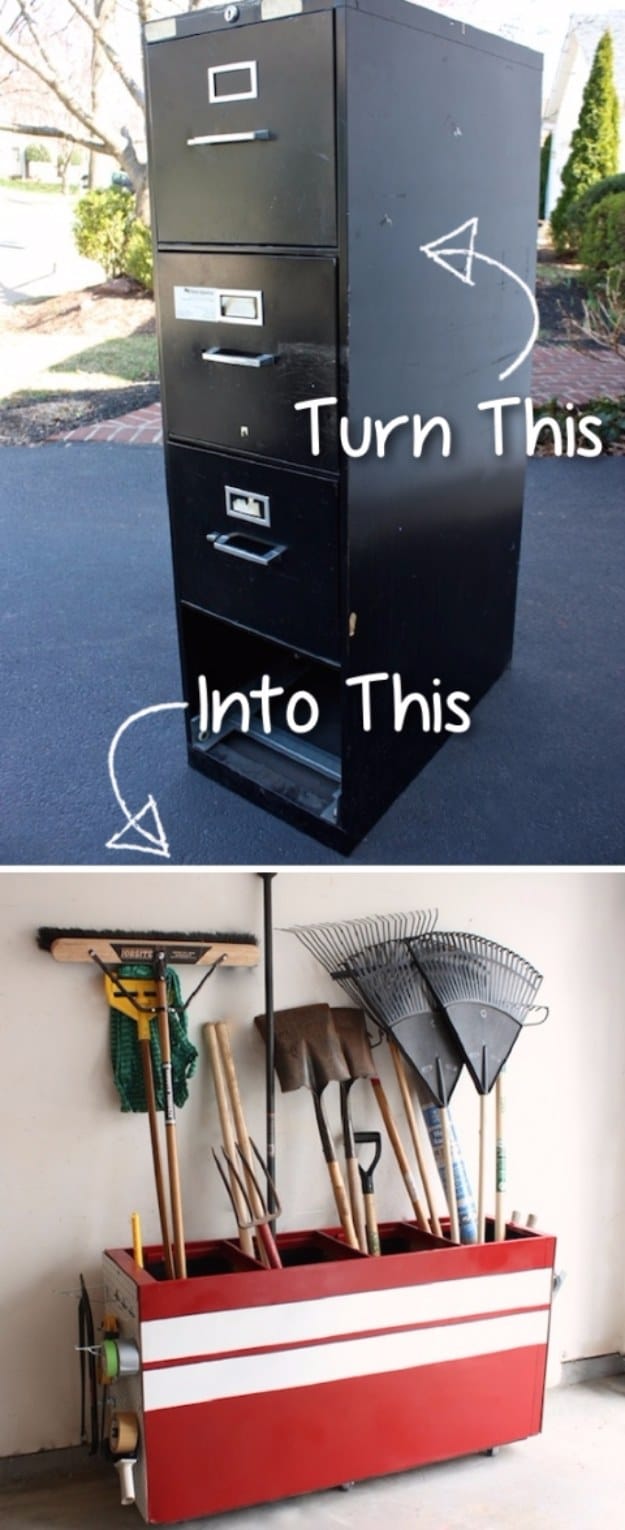 Please follow and like us: