Throwing a party or going to one soon where you need to take something with you for the buffet? When it comes to party foods, we simply love dips. The proverbial party snack, Superbowl appetizer, versatile anytime treat that is of course, not just for parties, dips just can't be beat. Seriously, is there anyone out there who does not have at least one favorite dip they love? Please introduce yourself, if so.
Easy to make and shareable, we found 37 awesome recipes for dips you are going to want to try out. Whether you like layered dip, crockpot, low fat or last-minute ideas, we have them here. Spinach, ranch, cheese, cream cheese, bacon, with all your favorite ingredients, you are sure to find several to add to your recipe collection.
1. Million Dollar Dip
When I heard there was a recipe called million dollar dip, I knew it was something I had to try. This is a great party dip.  Not only does it require 6 ingredients but it can be made in less than 10 minutes and is best when made ahead of time. True enough, they don't call it Million Dollar Dip for nothing!
2. 7 Layer Dip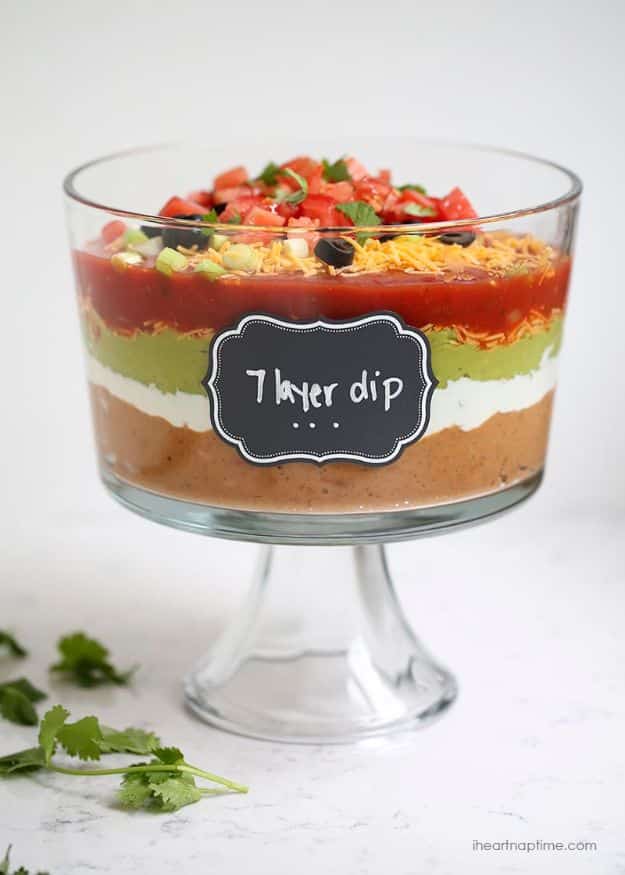 Wondering how to make dip? Make sure your kitchen is stocked with chips because everyone will want to dig into this scrumptious, 7 layer dip. This is the ultimate party appetizer. What's not to love? Plus it is so easy to put together!
3. Authentic Greek Tzatziki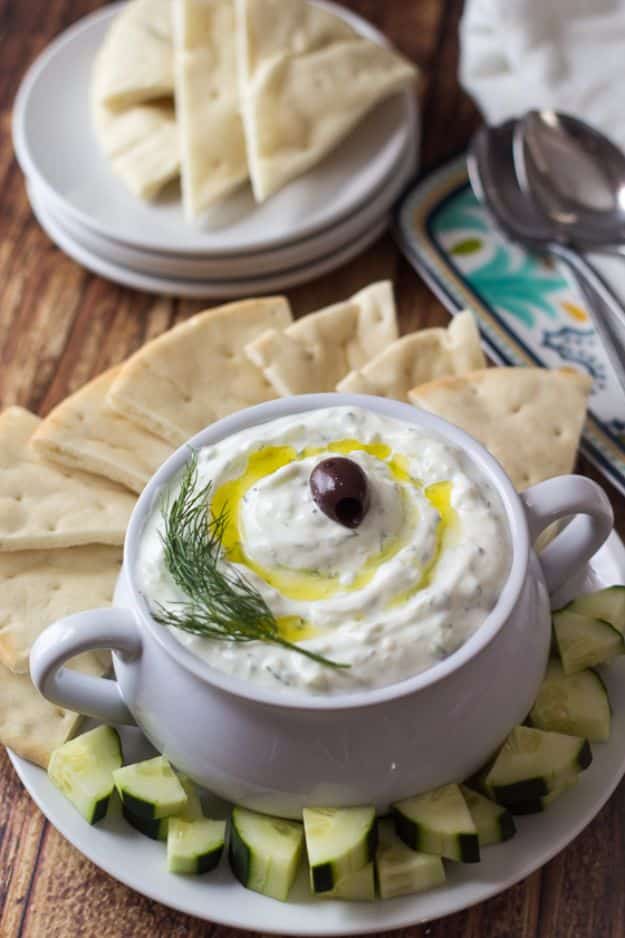 The authentic Greek recipe for this seriously addictive Greek yogurt and garlic dip known as tzatziki. This is a classic Greek appetizer made from thick strained yogurt, cucumber, garlic, olive oil, and fresh dill. It's so tangy and delicious; perfect spread over some warm bread!
4. Cranberry Jalapeño Dip
Cranberries and jalapeno peppers are sauteed together and stirred into cream cheese for a sweet and savory dip perfect for all season. It is so festive and made up of such a unique combination of flavors.  the appetizer that will have your guests begging for the recipe!
5. Spicy Crock Pot Cheesy Hamburger Dip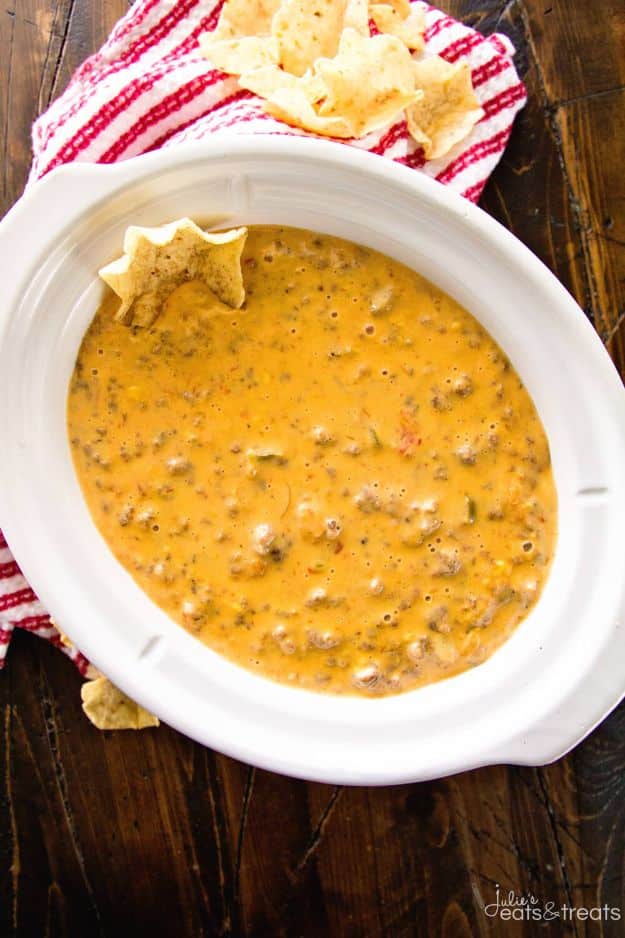 Spicy Crock Pot Cheesy Hamburger Dip is the ultimate cheese party dip and it's perfect for game day. This easy dip is a party favorite, and it is super easy to fix in the slow cooker. It sounds really good and I'm gonna make some time in the near future.
Please follow and like us: