Looking for some cool new ways to decorate? If you have lots of things, and simply need clever places to put them, why not try making some awesome DIY shelving, so you can get creative while organizing and displaying what you own. From floating shelves to beautiful bookcases to clever and creative do it yourself storage solutions, we have gathered the best DIY tutorials for building custom shelves, and just hd to share them with you. Check out the step by step tutorials to learn how to make some incredible (but easy) DIY shelves for your home, apartment or office.
DIY Shelves and Shelving Ideas
1. DIY Floating Shelf
This simple DIY plant shelf is not just for pretty pots and plants in the window. You can store all sorts of small things on this cheap and easy shelving idea. Make two and hang them to use as end tables or night stands, hand one in your bedroom to add some greenery by the window or place one anywhere you need to add some flair to your home decor. Quick to make, these shelves make a great DIY gift idea, especially if you know someone who just moved into a new house or apartment.
2. Modern Industrial Wood Slice Shelf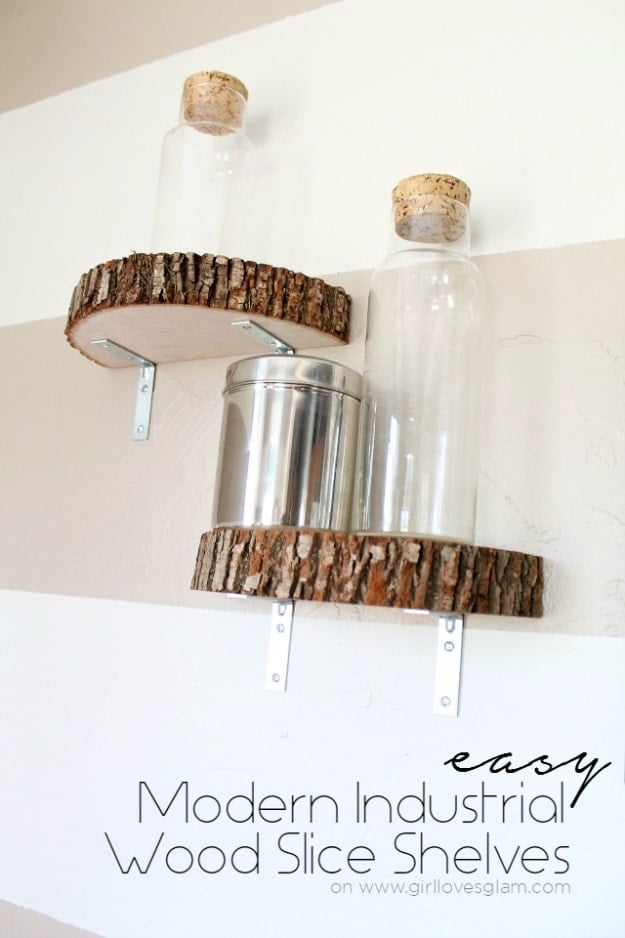 Industrial meets modern meets farmhouse decor. I love these wood slice shelves so much, I now have 4 of them in my new kitchen. Perfect for storing canisters and cookbooks, when you need more shelves or shelving options in a small space, this project is a great choice. Add a few to any room for instant storage space plus pretty visuals for your walls.
3. Easy Leather Strap Hanging Shelf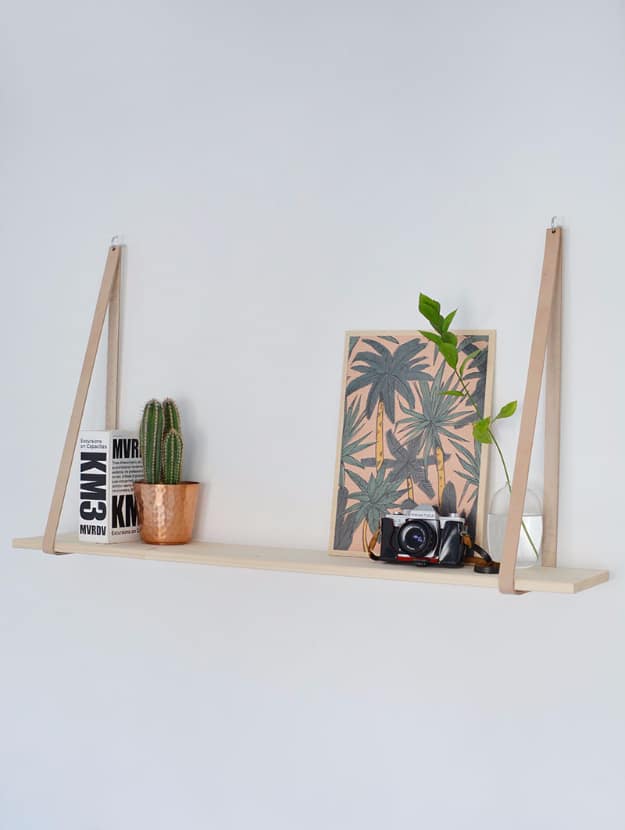 4. Simple Rustic Pallet Wall Shelf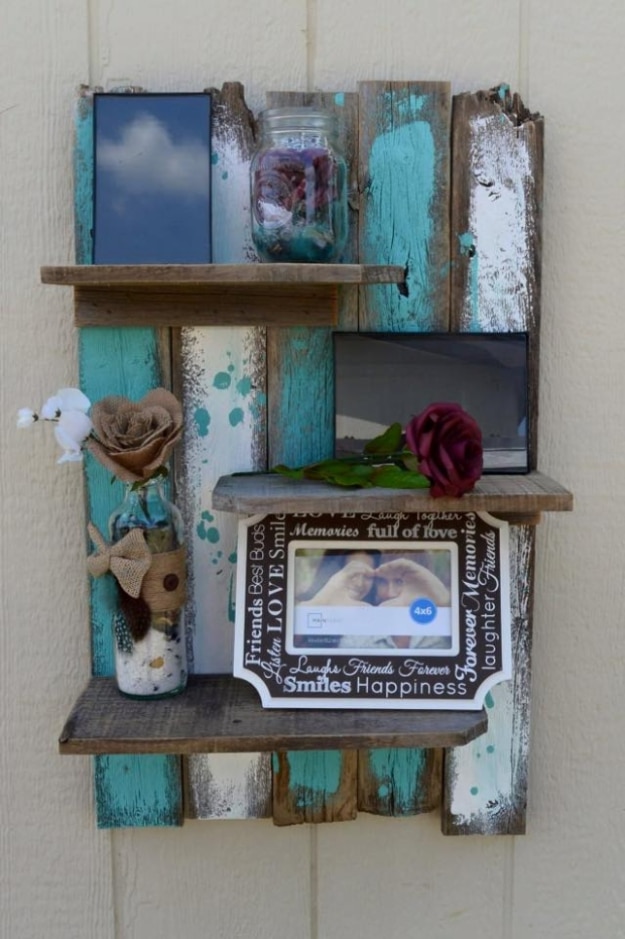 5. DIY Honeycomb Shelves