Love mason jar crafts? What better way to celebrate summer than by making a bunch of them? From cute table decor to hanging lanterns to clever and crafty painted creations, these awesome ideas are all awesome for summertime. Complete with easy step by step tutorials, these cool DIY mason jar projects will keep you busy and ready for summer celebrations. Make a few to decorate outdoor areas, a few more for your mantle, and even more for your kitchen. The creative bird feeders are some of my favorites, though. I have added them to my "must make next" list of do it yourself ideas. Check these out and have fun mason jar crafting!
1. Mason Jar Herb Garden
A simple, quick and fun project that will add not only a decorative touch but doubles as a useful culinary staple is a Mason jar herb garden. This mason jar DIY herb garden is perfect for keeping fresh herbs growing right in the kitchen. Learn how to make this easy and quick DIY by following along with the tutorial from Consumer Crafts.
2.  Nautical Mason Jar Lantern Tutorial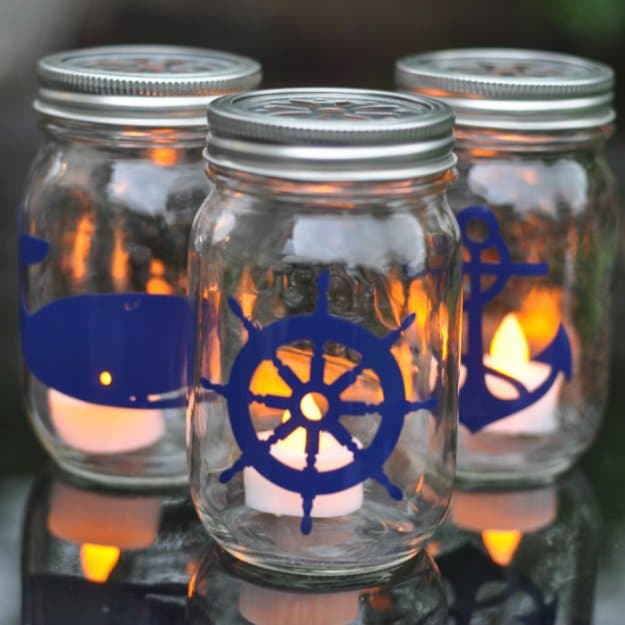 If you are a fan of anything nautical and up-cycled, then this project is perfect for you. Looking at how pretty they are, I am completely sold on these nautical lanterns. They are so fabulous and would really look great in the porch on a cold night of entertaining.
3. Mason Jar Window Treatment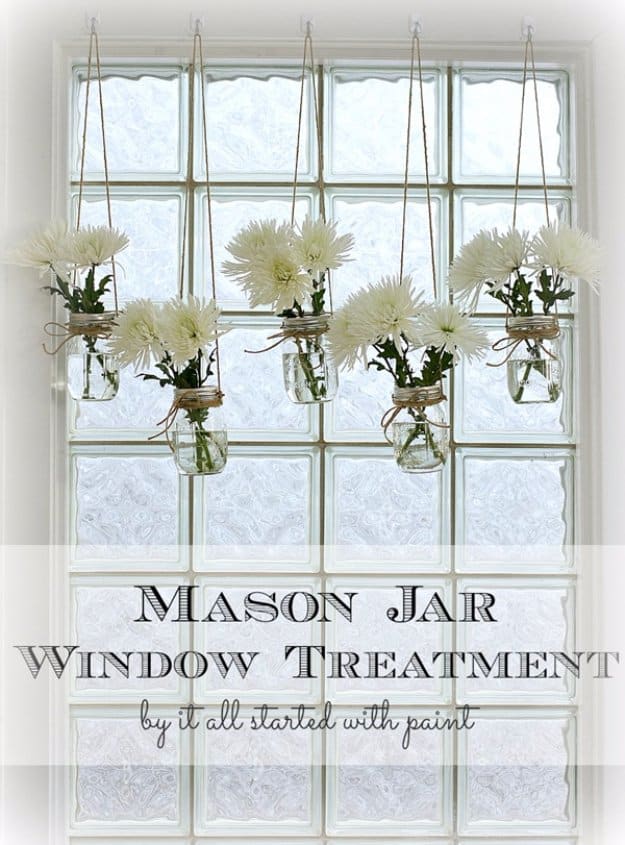 What a great spring decorating idea! This Mason jar window treatment uses mason jars as vases with fresh flowers and jute to hang them in the window. Absolutely a great way to brighten the window.
4. Summer Mason Jar DIY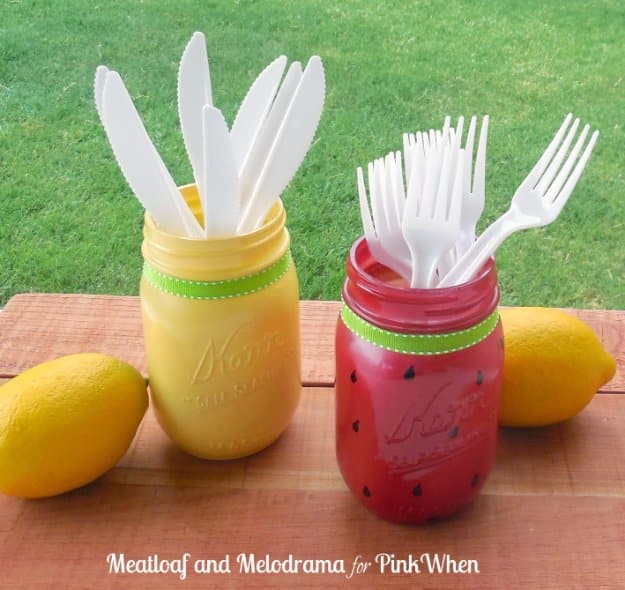 Summer is the season for picnics and cookouts and these summer mason jar idea is a fun way to hold summer utensils and keep up the theme. All you have to do is follow along with the simple step-by-step tutorial from Pink When and you can start making your own.
5. Ombre Mason Jars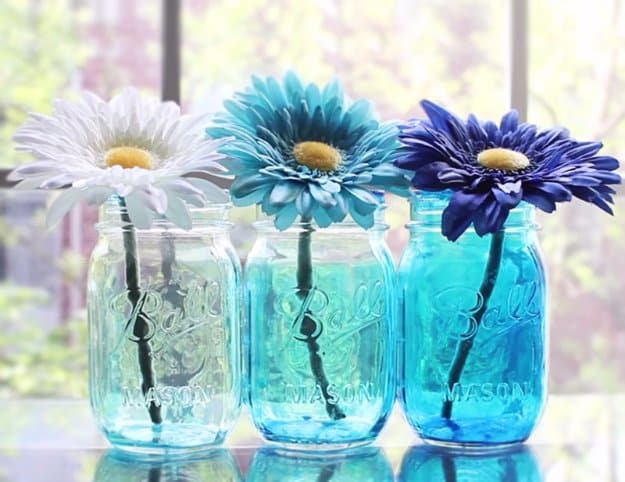 We know there are a lot of mason jar projects out there but these Ombre-tinted mason jars very well may  be the best one yet! I love this project for the reasons I adore some of my other favorite DIYs- it is easy, fast, cheap, and virtually impossible to end up with a Pinterest fail!