Want to learn how to make lotion? Perhaps you already know how to make it and want to try out some new lotion recipes, scents and ingredient combos? We tested lots of lotion recipe ideas and found 37 we love, all with complete step by step tutorials. Mix up one or more of these ideas for a spa day at home, make a few for DIY Christmas gifts, make some more to keep on hand for yourself. Whether you are looking for calming, relaxing lavender lotion to help you go to sleep, calamine or green tea to soothe skin  or heavenly mixtures with rose or chocolate, we have the lotion recipe for you here.
DIY Lotion Recipes
1. Silken Rose and Green Tea Lotion
This yummy homemade lotion smells so amazing, it makes a perfect gift idea for her. When I needed a quick Mother's Day gift idea because I wanted to give something extra to Mom along with the gift card I bought, I tried making this lotion. Cute as can be in a tiny mason jar, it looked great with a simple pink ribbon tied around it and some rose petal soap I found at the dollar store.
2. Chamomile & Elder Sensitive Skin Lotion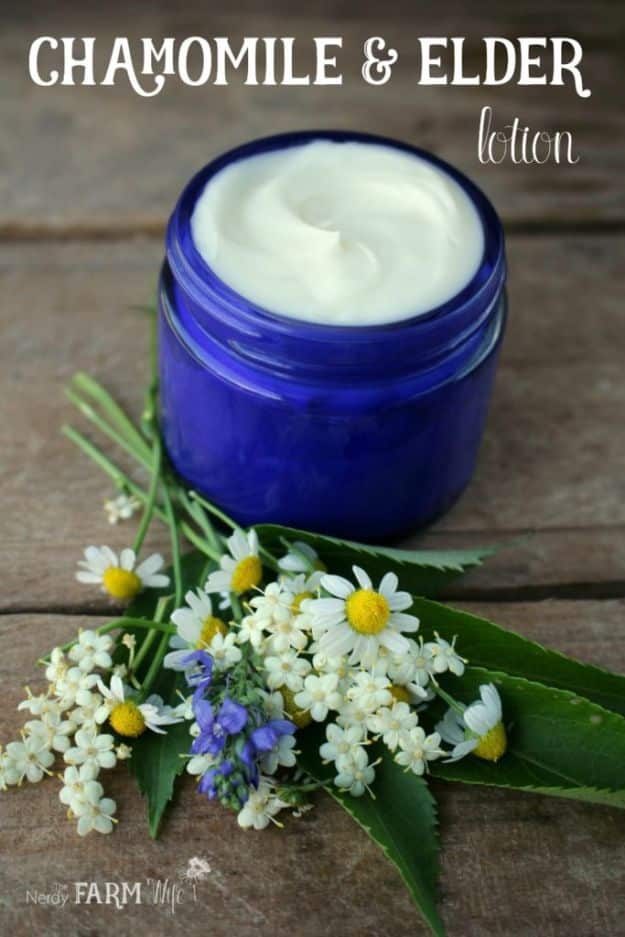 Suffering from breakouts or dry, irritated, aged, red skin? Try using chamomile oil mixed into lotion and I just found the perfect recipe out there. Check out this Chamomile & Elder Sensitive Skin Lotion from The Nerdy Wife. Spoon your lotion into a jar or other storage container and you're done!
3. Rose Hibiscus Whipped Body Butter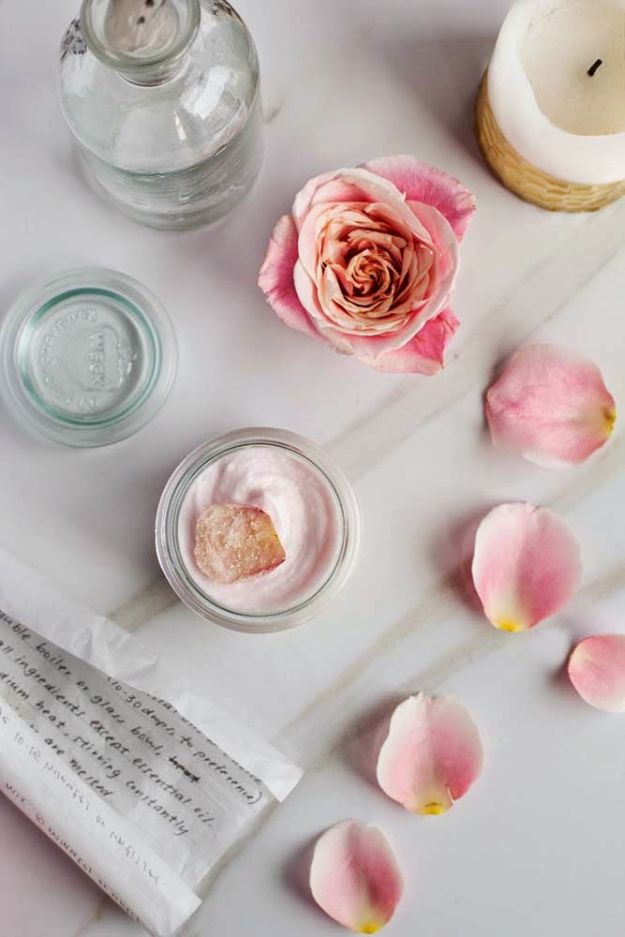 The Rose Hibiscus Whipped Body Butter is absolutely divine! Both of these flowers are absolutely beautiful and fragrant in their living form. And this simple DIY absolutely smells great and a breeze to make. Read on the full tutorial from Poppy Talk.
4. DIY Lotion Bars

Want to learn how to make DIY lotion bars at home like the amazing ones you find at Lush stores? So did I, so I went on the hunt for the best tutorial to show me how to make them. This Youtube video is awesome, and if you follow the step by step instructions, you will have lots of inexpensive but luxurious DIY lotion bars in no time. The best copycat recipe there is, you have to try this one.
5. Simple Homemade Lotion

I made lotion using this recipe with a few tweaks and love it! I wanted it a bit heavier than regular lotion because my skin needs more hydration and it worked perfectly. Start making your own by following the simple instructions from Oh The Things We'll Make.
6. Coconut Lime Whipped Body Lotion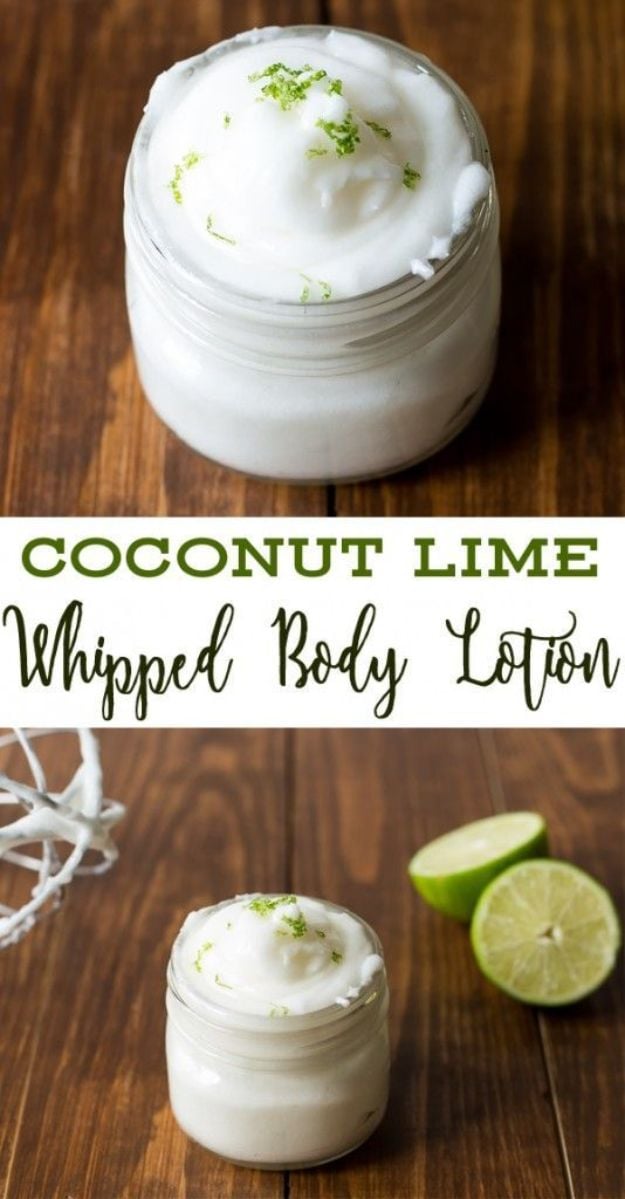 Starting to be a lotion junkie? You will get even more hooked with this Coconut Lime Whipped Body Lotion recipe from Domestically-Speaking. If you are a huge fan of coconut oil, then you'll definitely love this homemade lotion.
7. Whipped Magnesium Lotion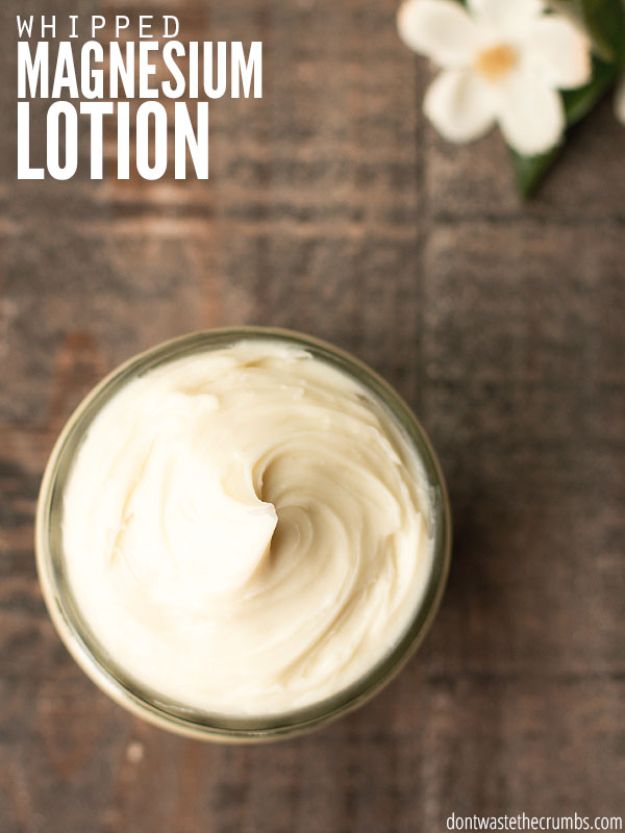 I have been using a magnesium spray but it is hard to remember to put it on along with lotion and the spray is normally cold so it isn't very pleasant. This recipe sounds exactly what my family needs with current health issues. Totally going to try this!
8. Heavenly Cocoa Lotion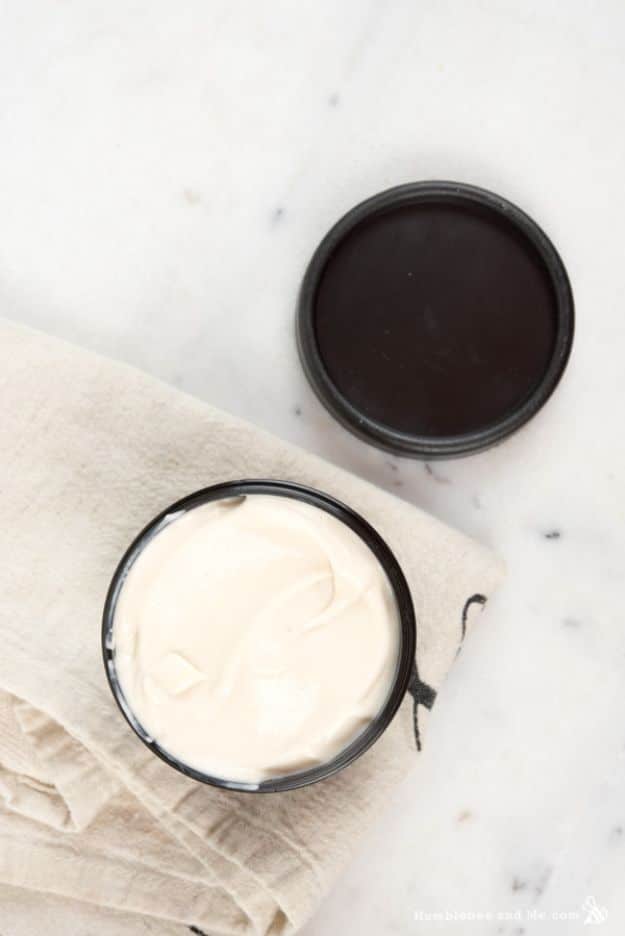 Discover the amazing hydration that comes from using a true nutrient-rich body lotion. And if you like silky, creamy, cocoa and vanilla scented things, you should make this Heavenly Cocoa Lotion. I will be making this over the long weekend.
9. Lavender & Honeyquat Lotion

Are you looking for a new lotion recipe? I found this recipe from The Soap Queen called Lavender and Honeyquat Lotion that is simply amazing. It's also made with moringa seed oil, rosehip seed oil, and shea butter. That mixture creates a thick lotion that absorbs quickly into the skin and leaves it feeling soft and silky.
10. Lavender Lotion Bars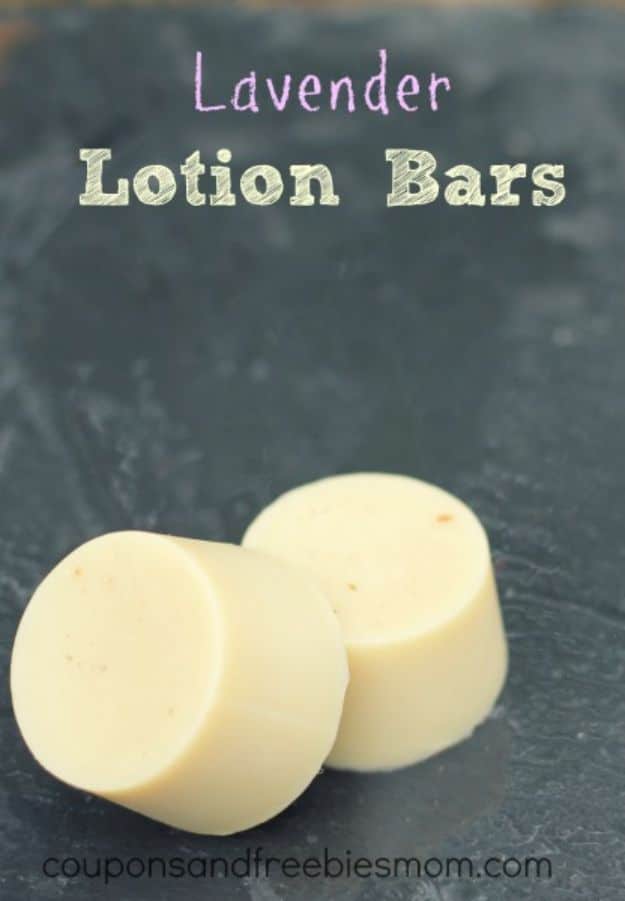 Lavender lotion bars are made with just a few ingredients but they offer long lasting protection for dry, cracked heels, rough elbows, and calloused hands. These calming lavender lotion bars are quick to make and so super easy. Plus they are amazing. Soothing, not greasy, and just the right consistency.
Please follow and like us: