Whether you knit or not, you are going to want to grab some yarn after you see these creative DIY ideas we just found. Made from yarn alone or cheap and easy to find items you may already have at home, these yarn crafts have us wanting to quit work today and start crafting. I have several picked out to make next and can't decide which one to start on this weekend. I am super excited to help my teenage daughter make the ombre wall hanging for her room, so we will probably start with that one. From cheap but stylish home decor to some of the most creative wall art ideas we've ever seen, you are going to fall in love with some of these. Check out the easy to follow step by step tutorials we found from some of our favorite DIY blogs. Get your yarn scraps out, you know, those that you've been saving for years because they were too pretty to throw away but too small to make anything from, and get busy putting them to use.
1. Yarn Embroidered Baskets
2. DIY Yarn Banner And Teepee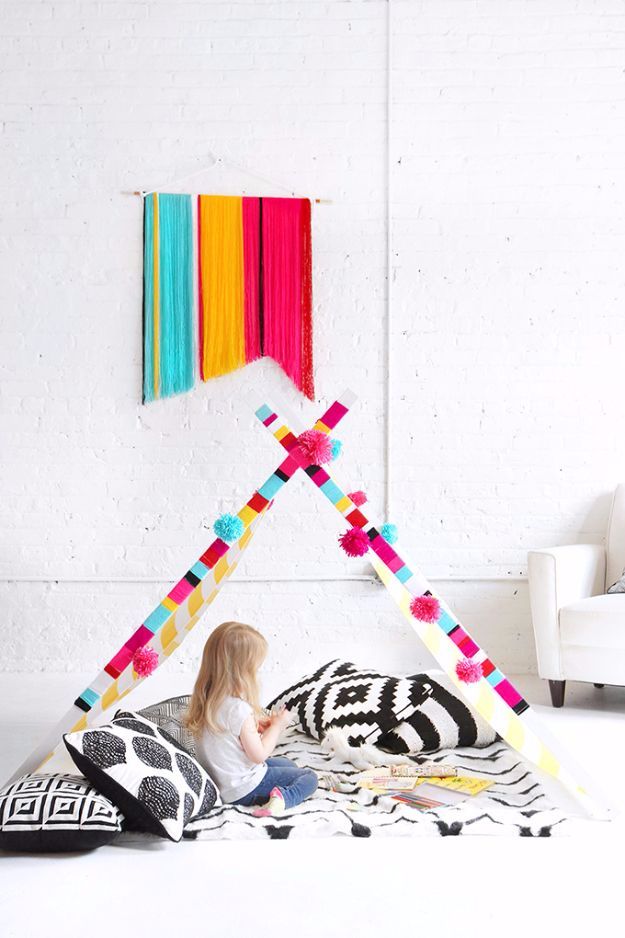 3. 
3. Yarn Ball Chandelier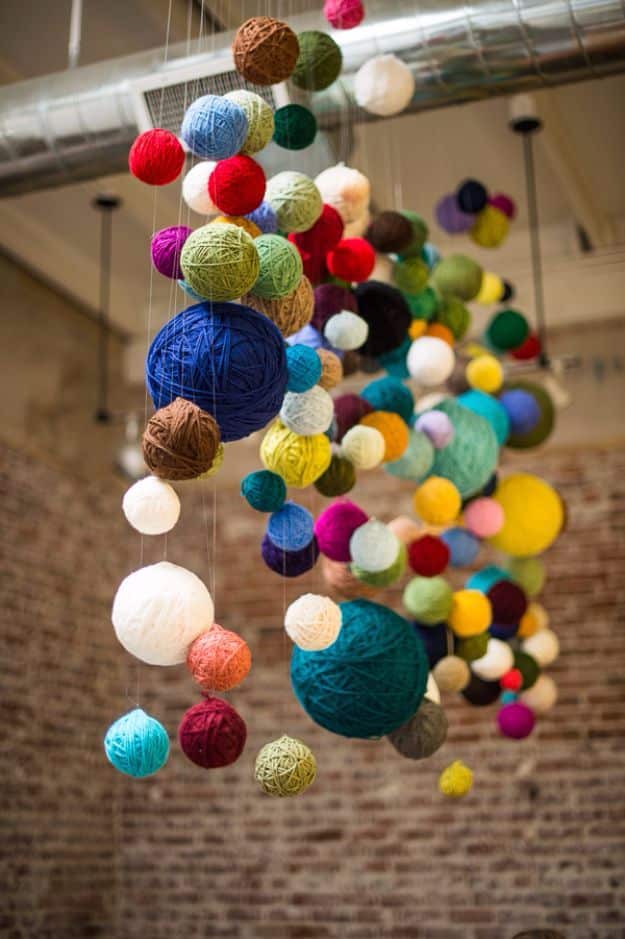 4. DIY Vintage Tennis Racket Wall Hangings

5. Yarn Ball Wreath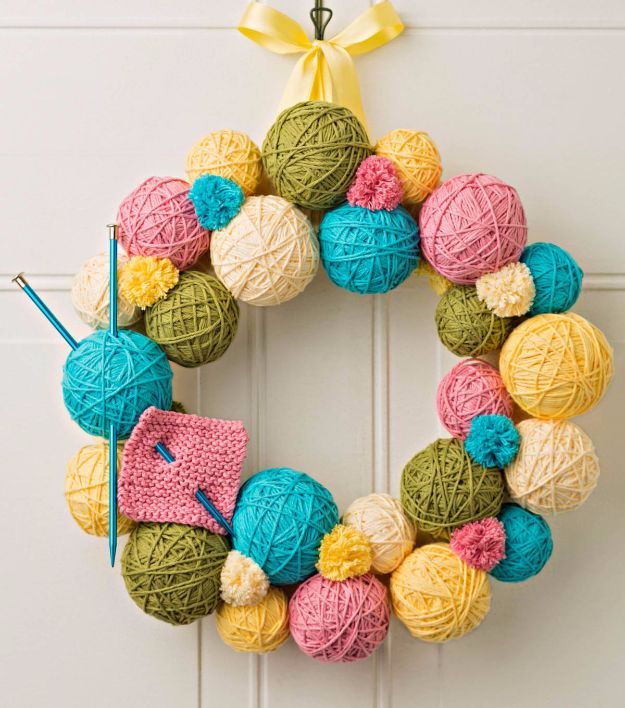 Please follow and like us: