Looking for some new, easy recipe ideas for homecooked meals? Especially on weeknights, I am looking for family friendly recipes, easy ones that can be made without spending hours in the kitchen. Casseroles, the ultimate one dish meal, have long been a favorite of mine as well as my kids. With two hungry, growing boys around, we are all happy when there are easy to serve leftovers in the fridge. If you have one of those at home, you know exactly what I mean. From idea that include one of my other fast family food favorites, the glorious rotisserie chicken, to vegetarian dishes even meat lovers will adore, these casserole recipes are all amazing. Try one out this weekend and let us know what you think!
Best Casserole Recipes
1. Pesto Broccoli Sweet Potato Rice Casserole
Sweet potatoes are in season. We found this fun twist on a casserole that is low in calories, low carb, and can be vegan friendly. The casserole by itself is a filling and surprising meal. Sweet and savory, this dish can easily be a family favorite.
2. Cheesy Caprese Chicken and Quinoa Casserole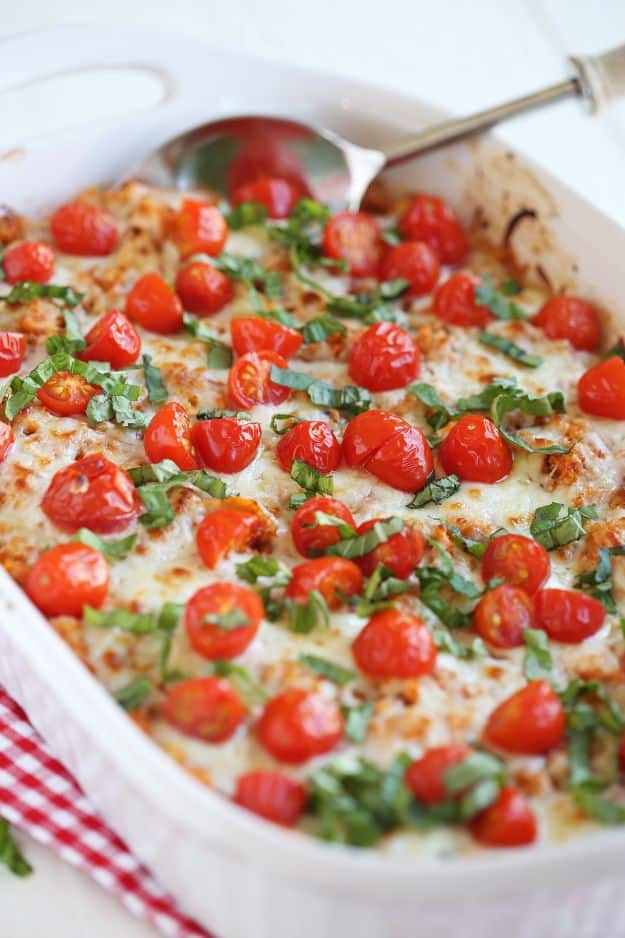 Healthy and comforting, this super flavorful Cheesy Caprese Chicken and Quinoa Casserole is the perfect weeknight meal that is hearty, full of flavor and sure to please the entire family. It looks super amazing, I can't wait to try it out.
3. Layered BBQ Chicken & Sweet Potato Enchilada Casserole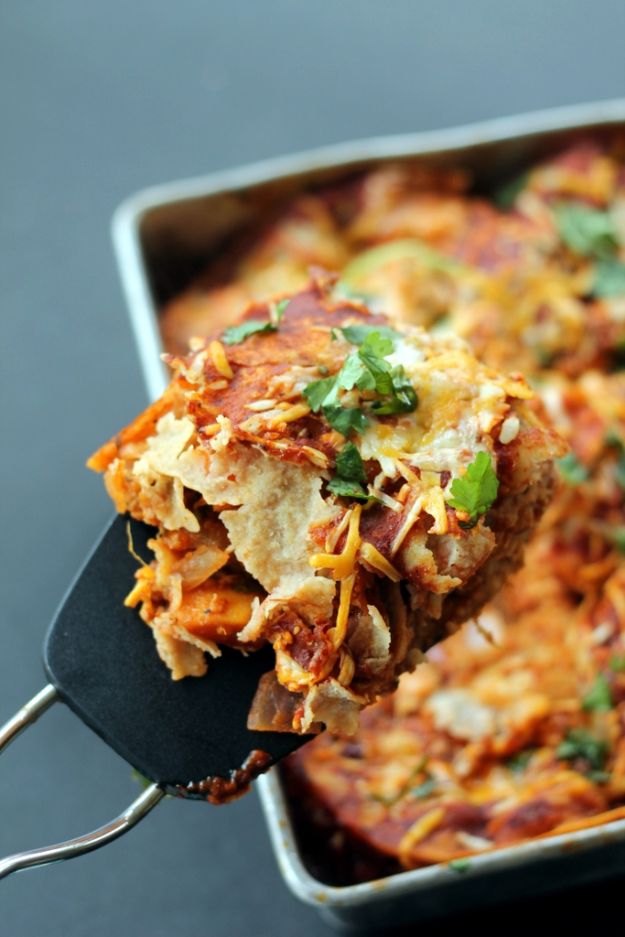 This Layered BBQ Chicken & Sweet Potato Enchilada Casserole is a perfect combination of BBQ and delicious casserole comfort food. It also combines my two loves, Mexican food and BBQ. Packed with tons of flavors, it is sure to be a winner for the family.
4. Spinach & Gruyère Potato Casserole
Looking for a hearty dish? This Spinach & Gruyère Potato Casserole is shockingly delicious! I tell you, it is well worth every minute it takes to prepare. The flavors are deep, and the overall takeaway is one of over-the-top, comforting deliciousness.
5. Spinach Chicken Casserole with Cream Cheese and Mozzarella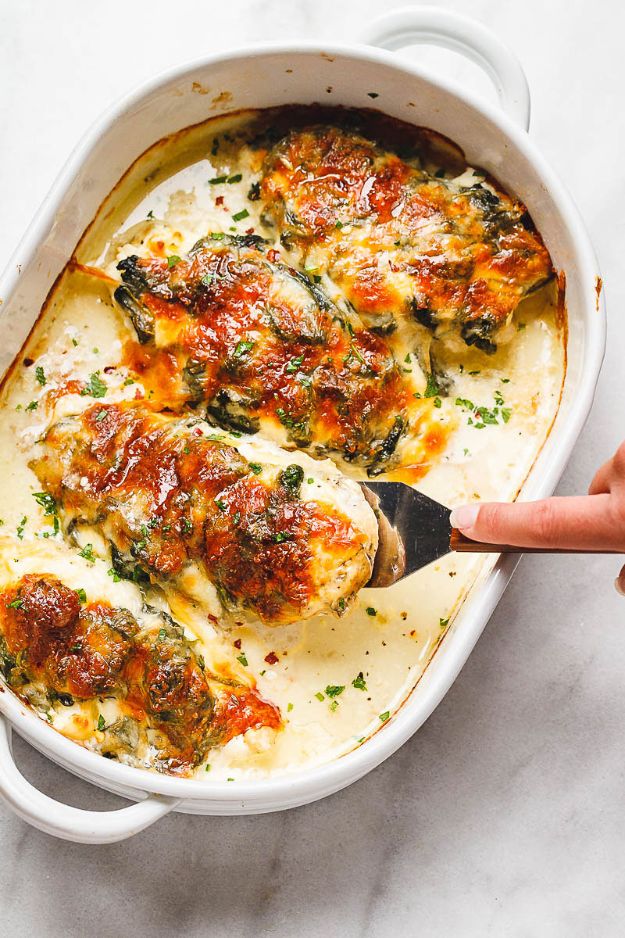 Delicious, packed with flavor, and super satisfying, this casserole will sure to blow away the swarm of guests that you have at any gathering. The flavors are complex but it is surprising that the dish is not too complicated to make. Definitely a must-try!
6. Healthy Broccoli Chicken Casserole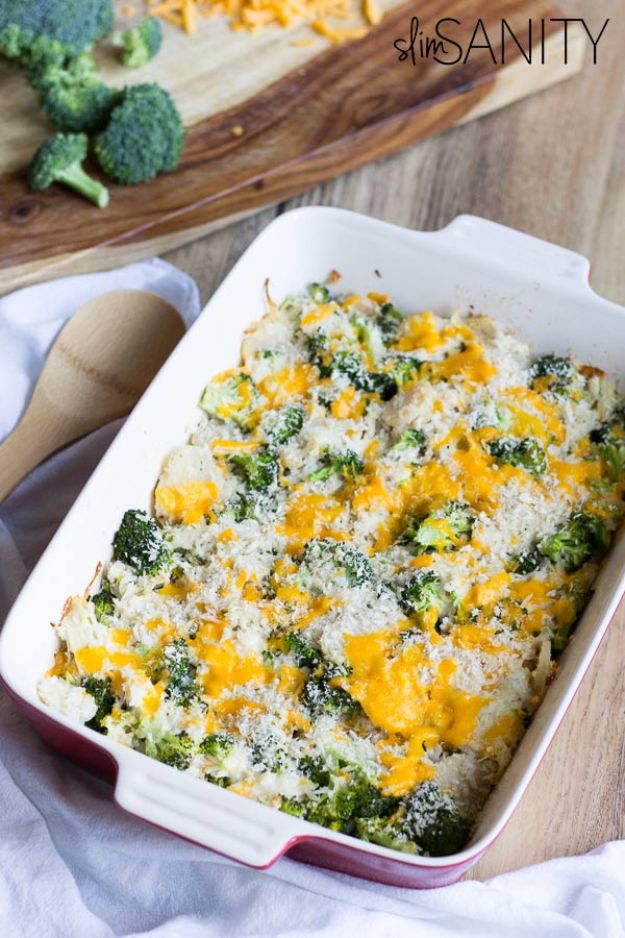 Looking for a delicious chicken recipe that's easy to make and ready in just 30 minutes? Try this recipe from Slim Sanity and you will never go wrong. t's so easy to make, packed with protein, loaded with broccoli and full of vibrant flavors. There's nothing more comforting than that.
7. Tater Taco Casserole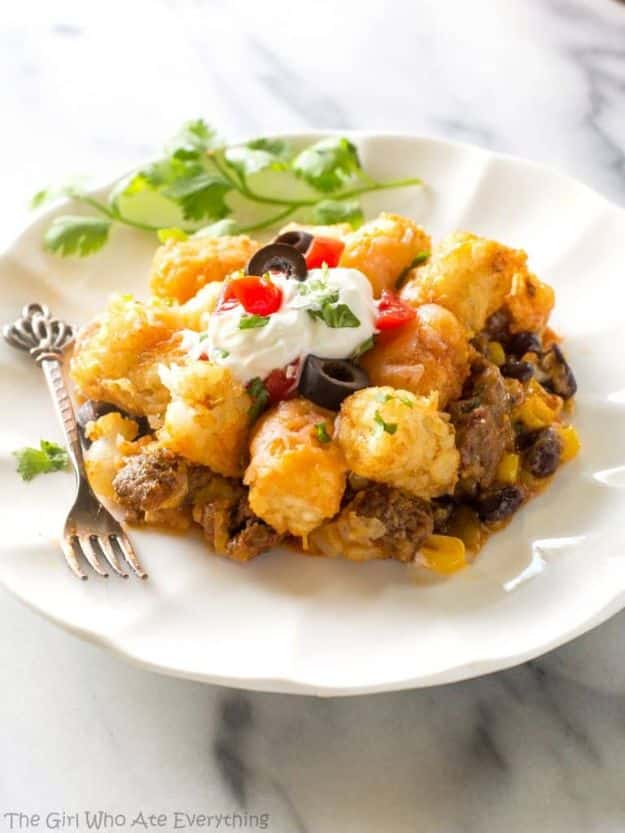 Everyone loves tater tots and everyone loves Mexican food so why not combine the two? The family will love this tater tot casserole since its a Mexican mixture of taco meat, beans, corn, and cheese topped with tater tots and enchilada sauce. Drool-worthy indeed!
8. Kale and Wild Rice Casserole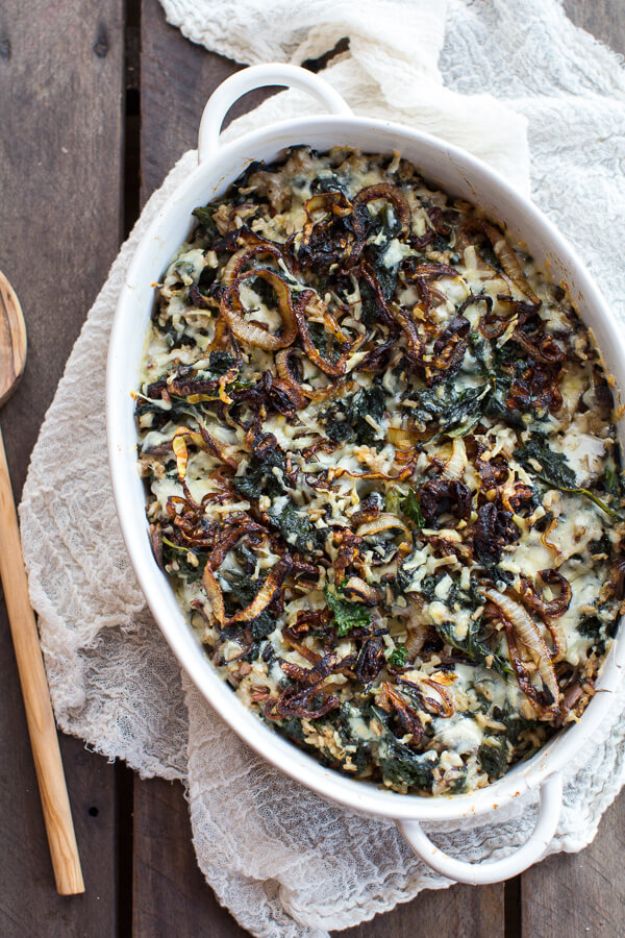 This Kale and Wild Rice Casserole from Half baked Harvest is packed full of delicious ingredients and perfect as a entree or side dish. If you don't like kale maybe make this a spinach casserole. But nonetheless, it looks insanely good!
9. Cottage Pie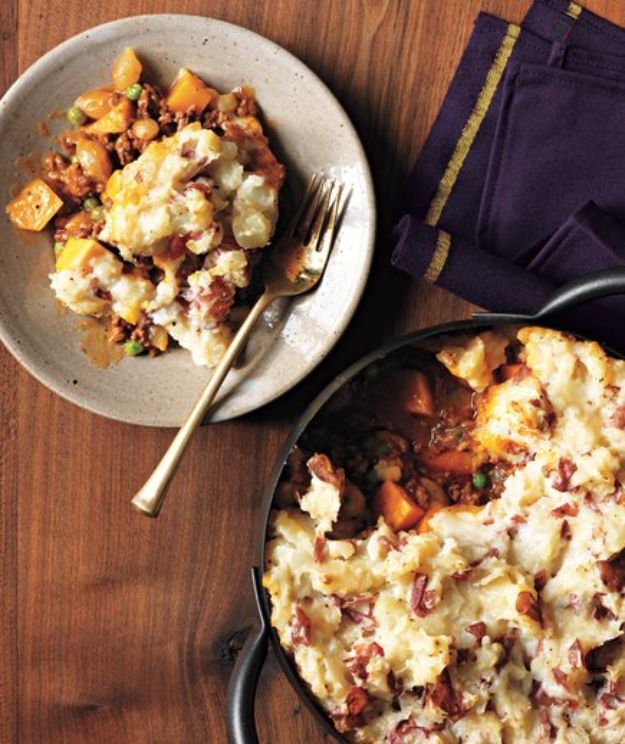 Guaranteed to satisfy a crowd, this Cottage Pie recipe from Real Simple is the ultimate comfort food. A tasty ground beef gravy filling topped with mashed potato, baked until golden perfection. What's not to love?
10. Chicken Mushroom and Spinach Lasagna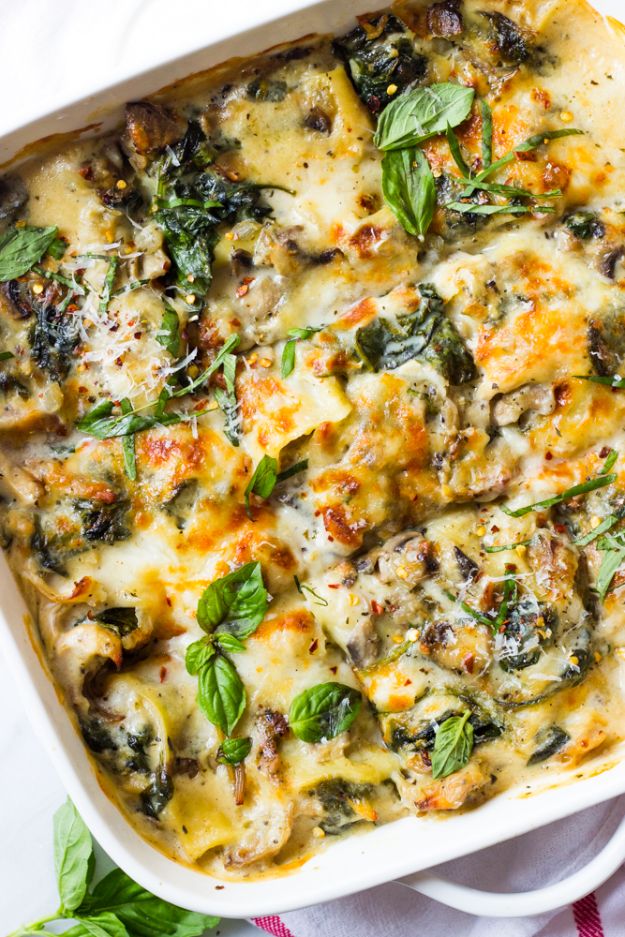 Make this savory, vegetable-heavy take on a classic that is ot too hard or time-consuming to make, either. This Chicken Mushroom and Spinach Lasagna is a new twist on traditional lasagna that will keep you coming back for more