Love fabric crafts but prefer those that don't require serious sewing skills? No Sew is the way to go when it comes to customized, creative DIY decor that you can actually make. Check out these cool no sew DIY home decor ideas for some ideas that are sure to keep you busy this weekend and allow you to update your home in style. From cool wall art to furniture accents and pillows, you will find one or more must have crafts to make here. I am making the linen napkins for Mother's Day and already tried the no sew floor pillows, which are an amazing addition to my living room. Which is your favorite?
41 Best No Sew Home Decor Ideas
1. No-Sew DIY Embroidery Hoop Pocket Wreath
Whether you are looking for a cute gift idea, think hostess or housewarming, or you feel like making something creative for your own home, this cute welcome sign made from an embroidery hoop and fabric is too cute not to consider.
Easy Fabric Covered Pots
Quit saving those leftover fabric scraps waiting for the perfect project because we just found it. Make this crafty fabric covered decoupage pots in minutes. We love getting a group of friends together for this one and love seeing what everyone ends up with. Almost impossible to end of with a "Pinterest fail" here, this DIY idea is super easy and fun, too!
2. No-Sew Chair Back Covers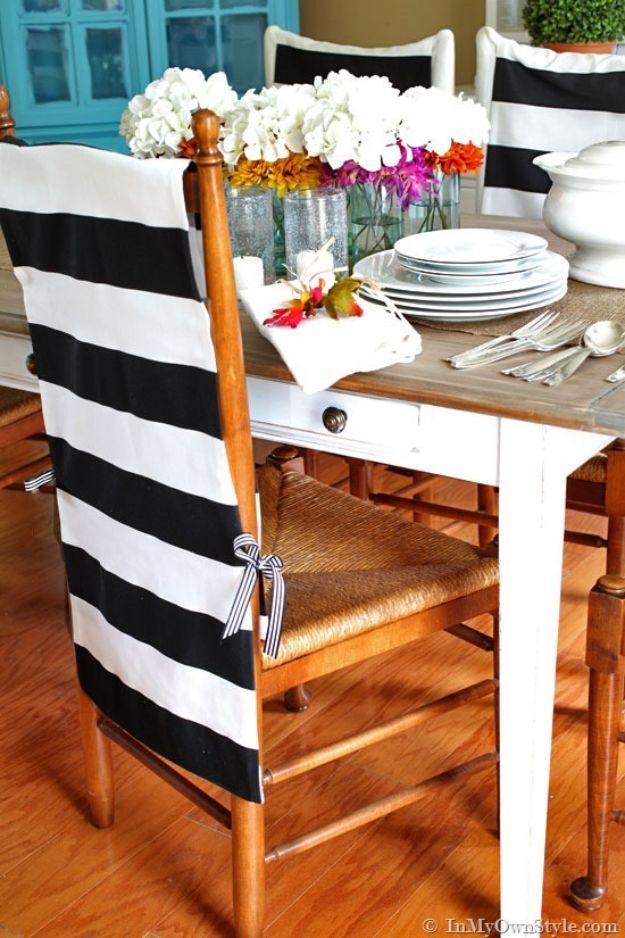 3. DIY No-Sew Linen Napkins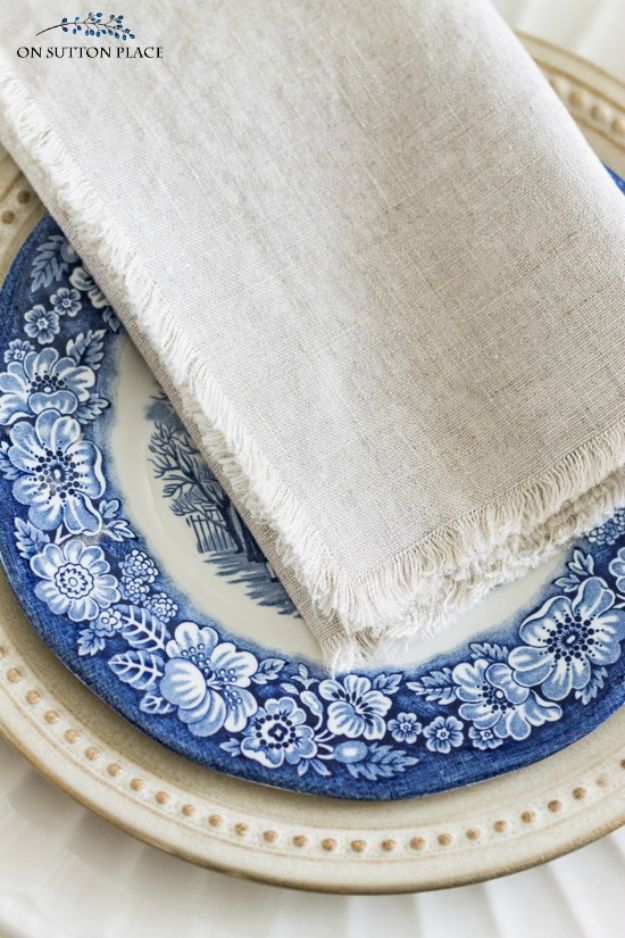 4. Vintage Inspired No-Sew Ottoman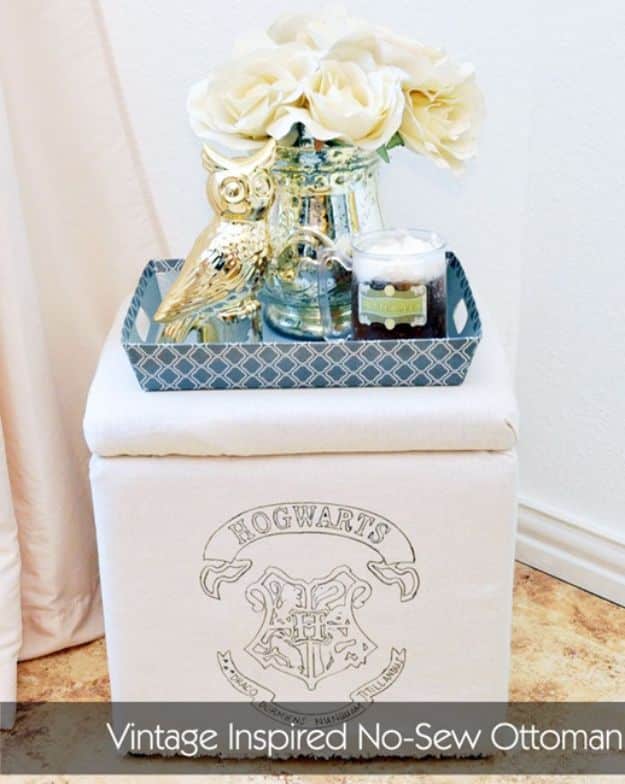 5. Pretty No-Sew Table Runner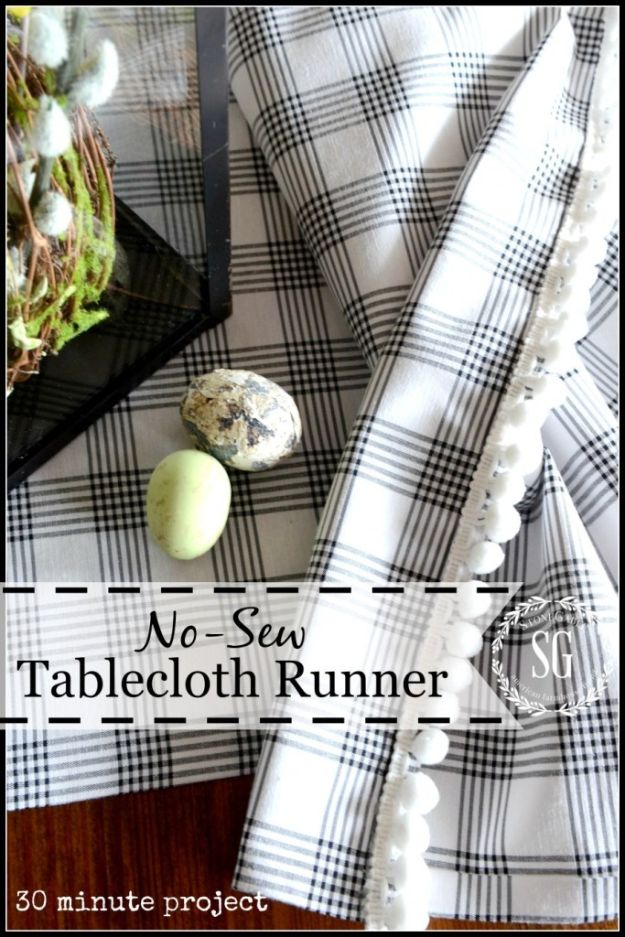 6. No-Sew DIY White Burlap Curtains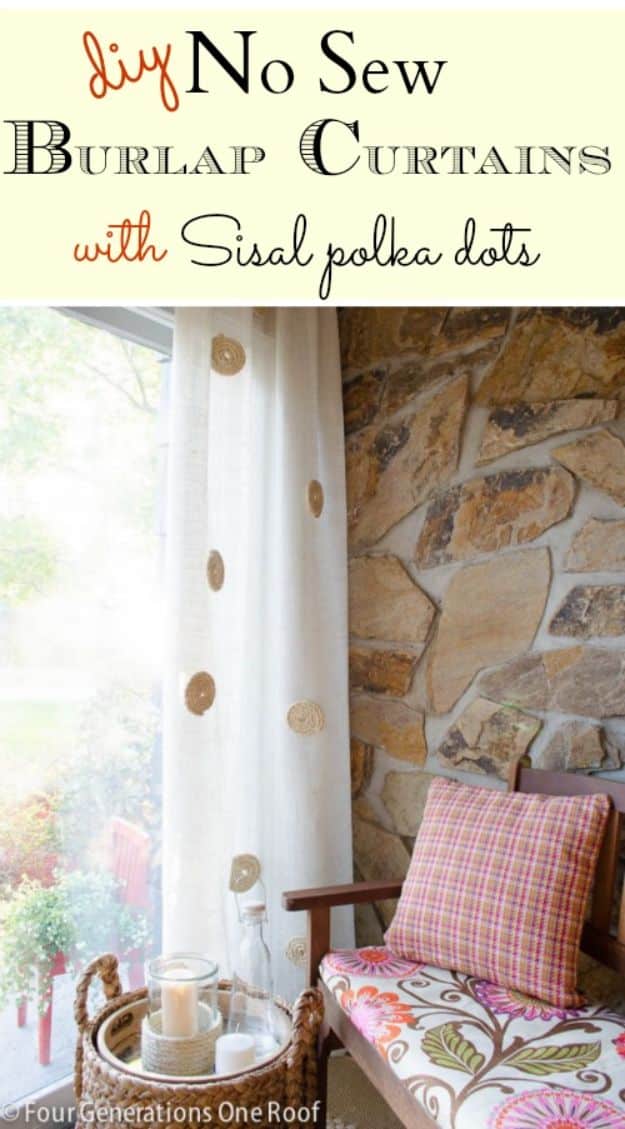 7. DIY Burlap Utensil Holder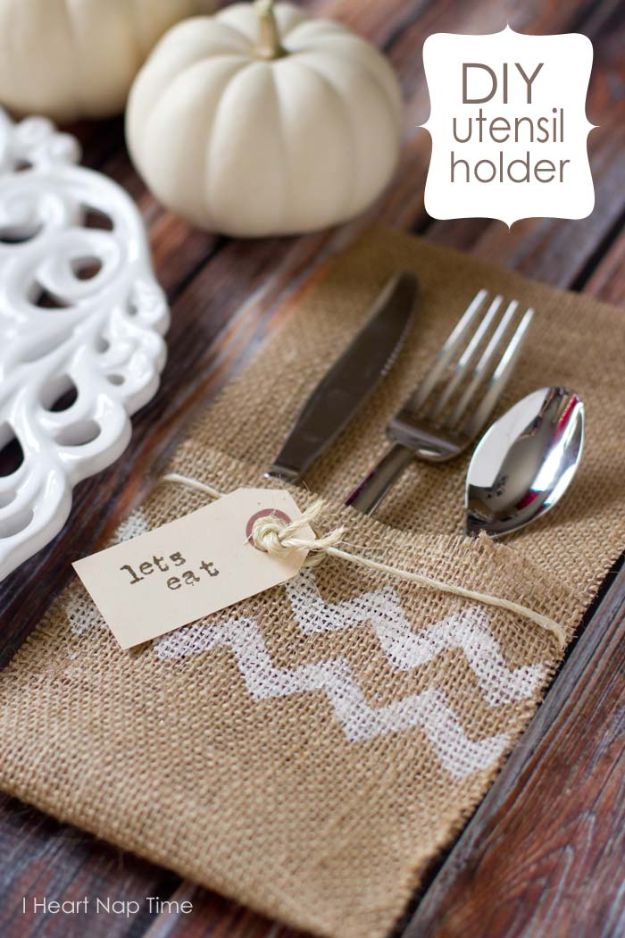 8. No-Sew Floor Pillows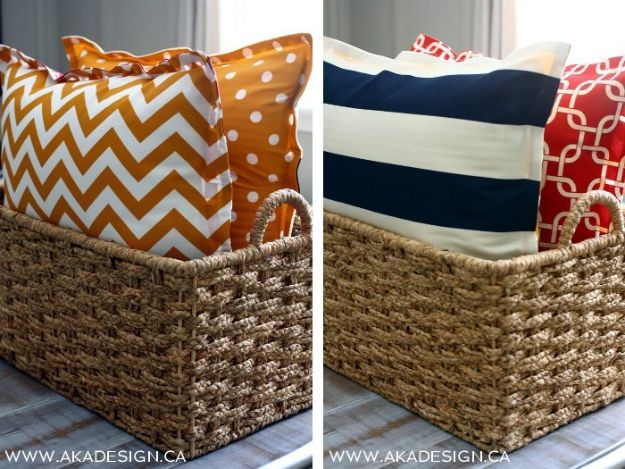 9. DIY No-Sew Rope Coil Basket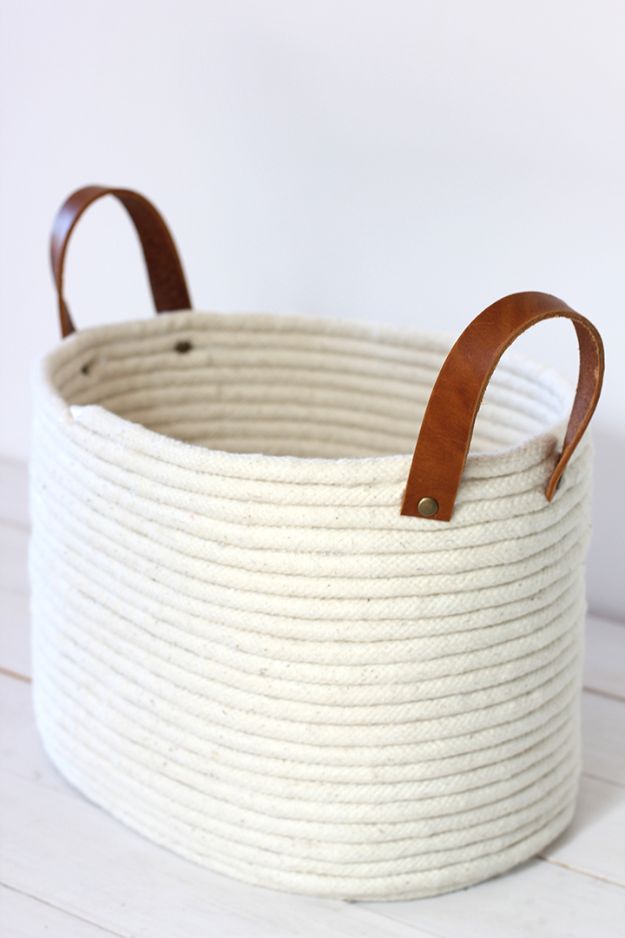 10. No Sew Drop Cloth Curtains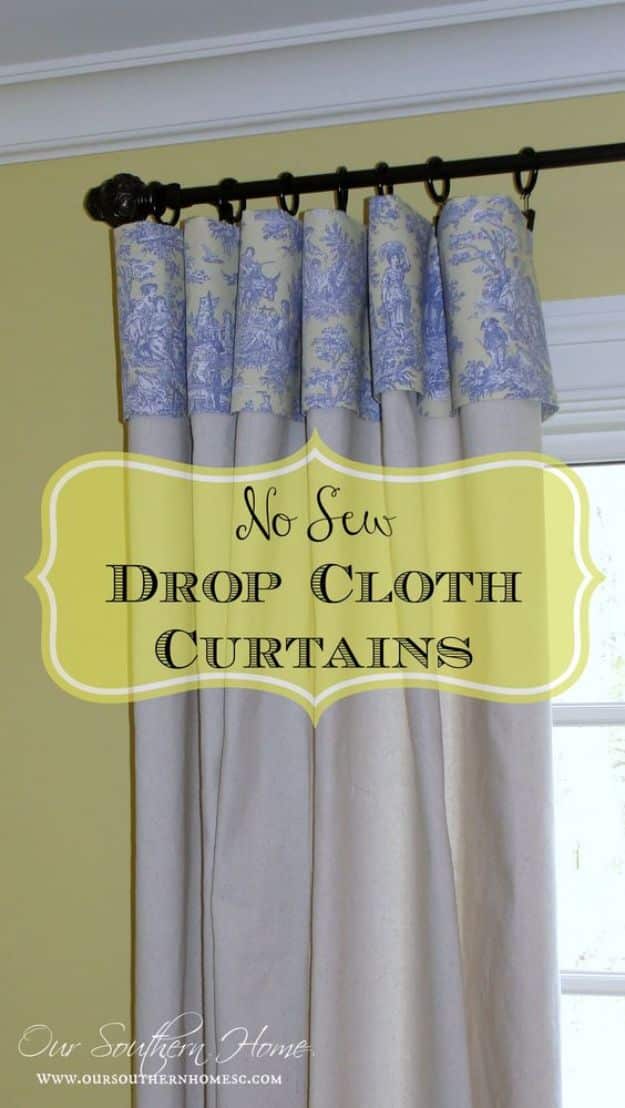 Please follow and like us: