Do you love all things chocolate? If so, then these 42 chocolate dessert recipes may just be one of your favorite discoveries. We adore chocolate and just about anything it touches, especially when sugar is also involved. Cake, candy, pie, ice cream, cookies, custard, you name it. The chocolate version of all of the above will always be my favorite. Whether you are looking for the perfect ending for a special meal, something quick and easy to make after work, or a healthy chocolate recipe to make for the family, we have the perfect idea for you here.
Best Chocolate Dessert Recipes
1. Flourless Chocolate Truffle Cake
The ultimate chocolate indulgence! This decadent Flourless Chocolate Truffle Cake is perfect for the chocolate lover in your life. And the best part? Well, it is a gluten-free dessert made with only 7 ingredients and is the perfect make-ahead treat for any party.
2. Baked Chocolate Crumb Donuts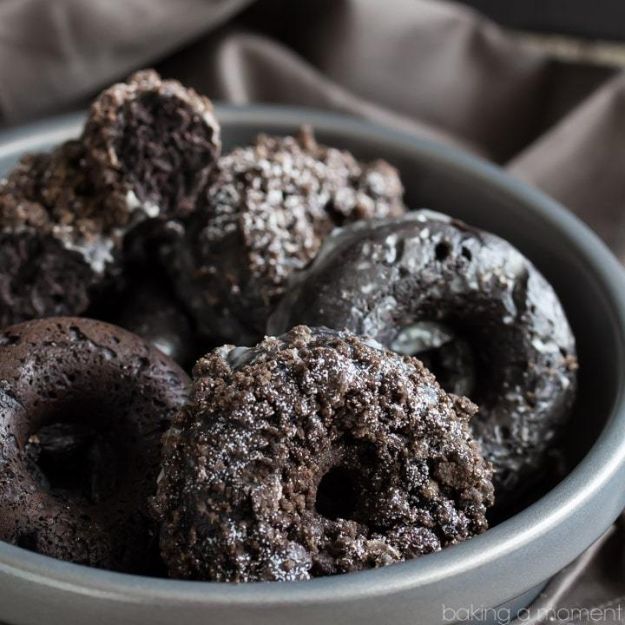 These Baked Chocolate Crumb Donuts are incredibly moist, flavorful, and packed with chocolate! They make such an indulgent breakfast or brunch treat. The donut batter is super simple and it whips up in a snap.  So what are you waiting for, go on and give it a try?
3. No Bake Chocolate Cream Pie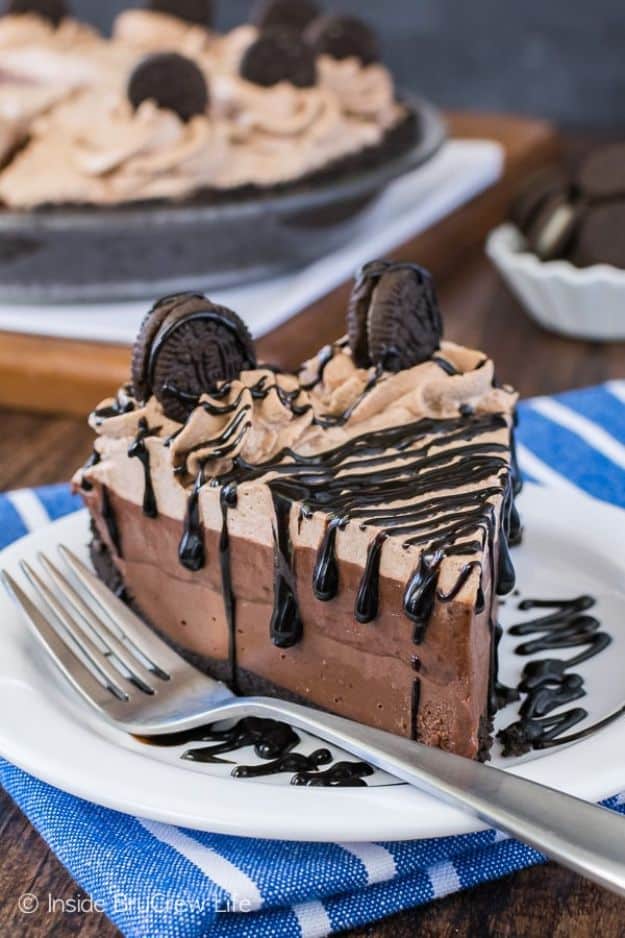 Silky smooth No-Bake Chocolate Cream Pie! This insanely easy chocolate cream pie with cookie crust can be made ahead of time. The perfect no-bake recipe for Summer parties and barbecues! It's the perfect easy dessert for when it is too hot to bake, and you need a chocolate fix in a hurry.
4. Black Forest Chocolate Cupcakes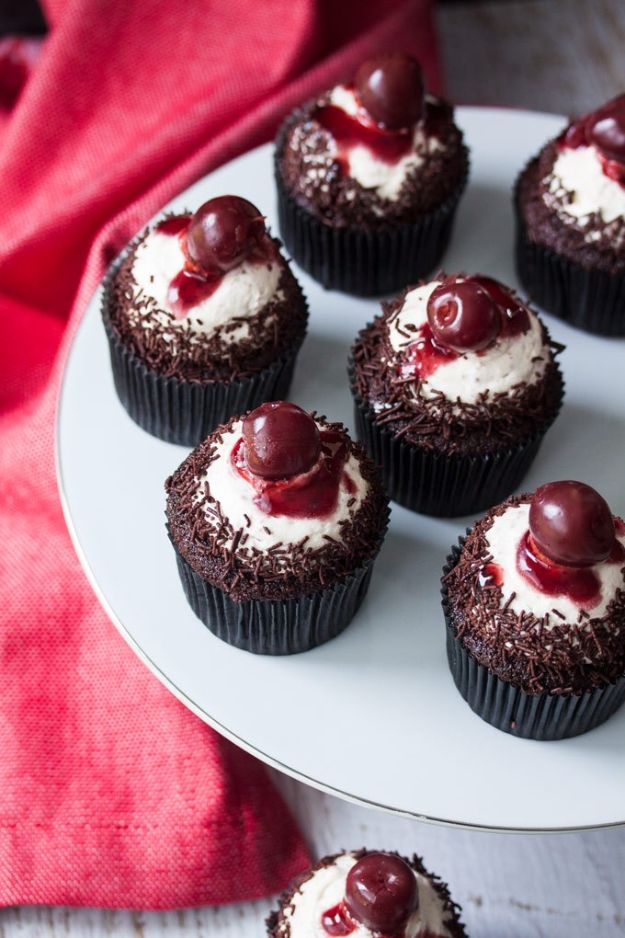 These black forest cupcakes have a moist chocolate base, homemade cherry filling, and a freshly whipped cream topping. My absolute favorite soft and fluffy chocolate cupcake recipe, cherries, and a cream cheese frosting. What more could you want?
5. Mini Chocolate Pudding Parfaits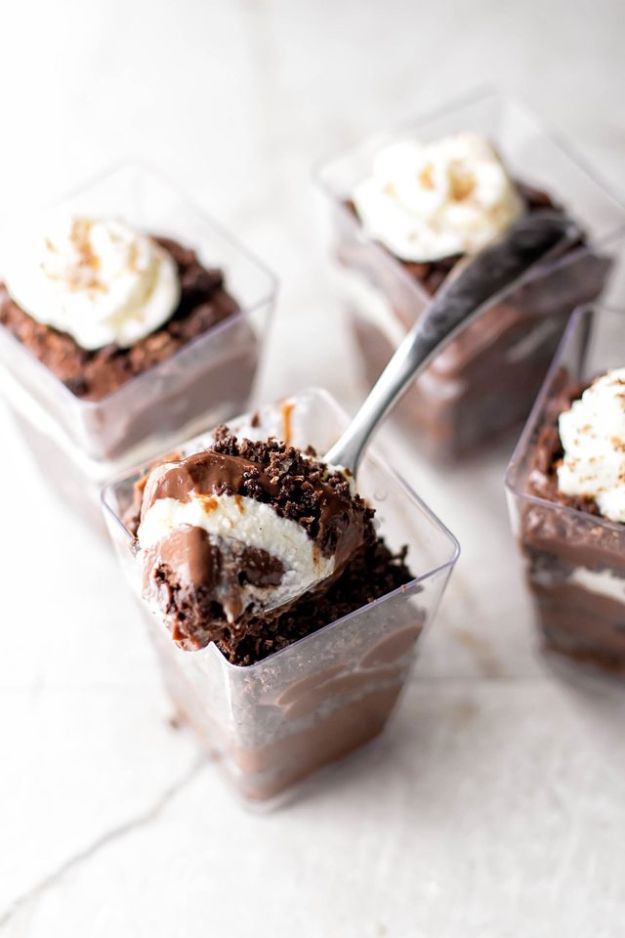 You can enjoy this Mini Chocolate Pudding as part of a tasty, and super decadent parfait. Make these mini chocolate pudding parfaits in advance and pull them out of the refrigerator when dinner is through. Snag the full recipe at Ehow and try making them today.
6. Chocolate Lasagna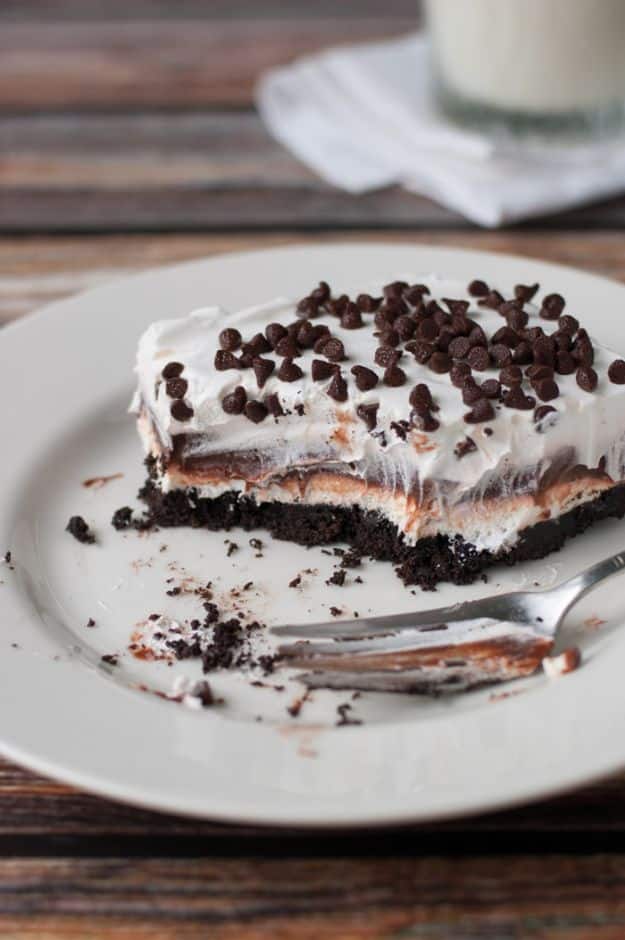 This simple layered chocolate dessert comes together quickly and will disappear even faster. A chocolate cookie crust is followed by a layer of cream cheese icing and chocolate pudding and then topped with whipped cream and chocolate chips for a dessert that looks absolutely divine.
7. Nanaimo Balls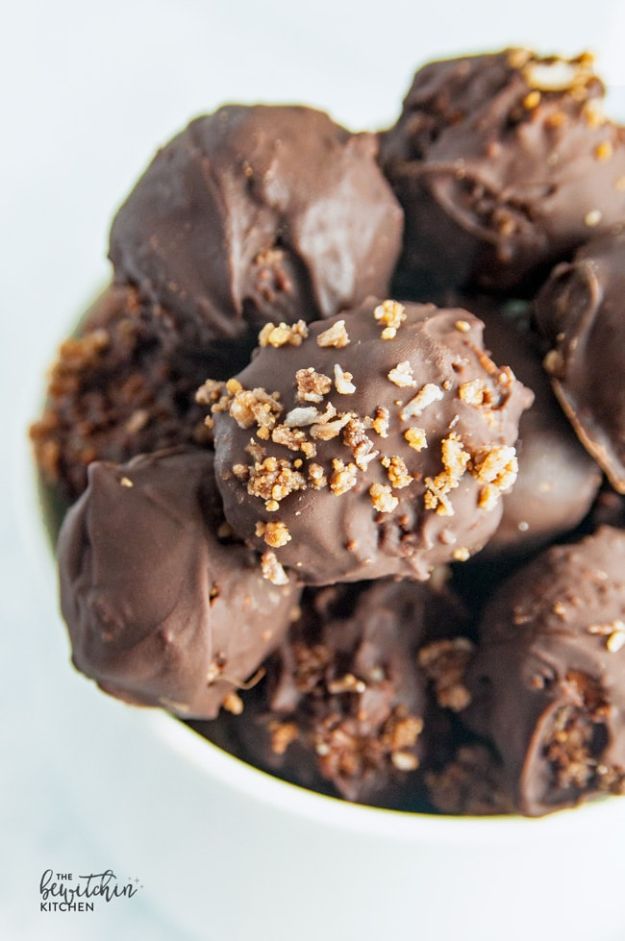 Nanaimo Bars are a decadent, no-bake recipe made in three layers. It starts with a sweet chocolate-coconut-crumb base that is covered with a rich buttery filling then topped with a thin layer of chocolate. No Bake Nanaimo Balls are a twist on the classic Canadian dessert recipe, Nanaimo bars.
8. Easy 3-Ingredient Chocolate Mousse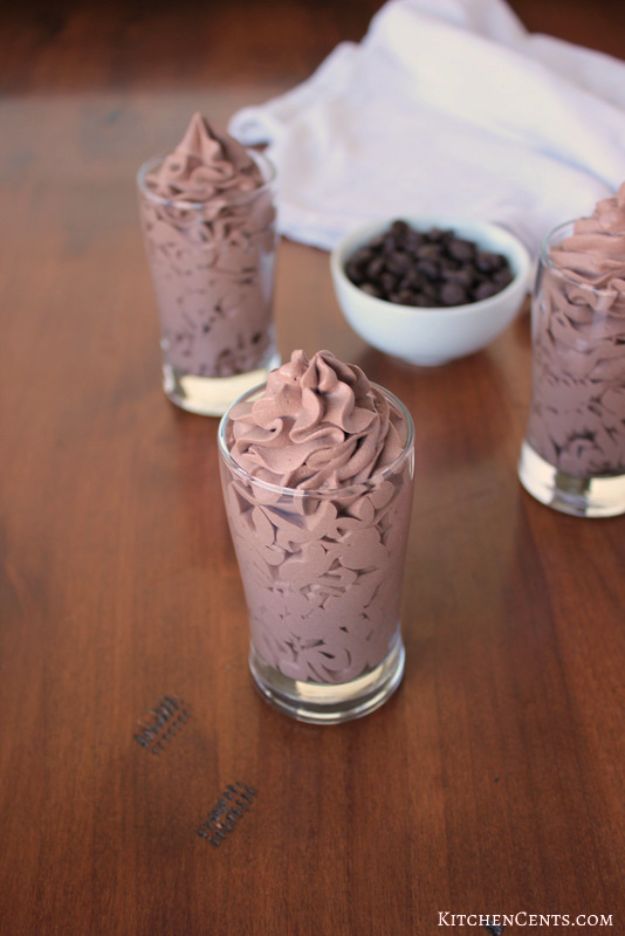 The middle of the week is a very good time to try out this tasty treat. It's the perfect pick-me-up. This Easy Chocolate Mousse recipe is equally delicious and versatile. Eat it on its own, or layer it in a trifle or cake…it's a creamy no-bake mousse that you will love!
9. Brick Street Chocolate Cake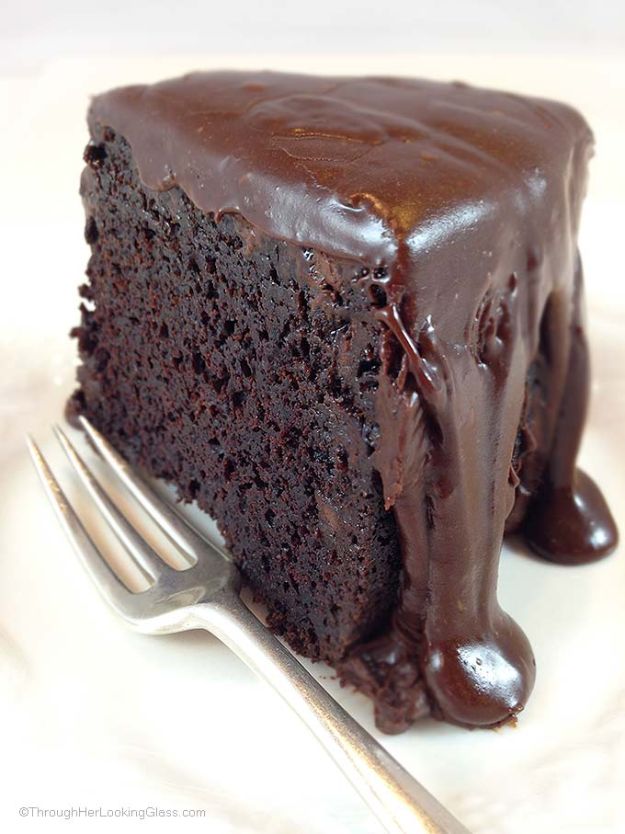 Chocolate, chocolate, and more chocolate! This cake has it all from a rich and moist chocolate cake to an over-the-top deeply chocolate frosting. The chocolate ganache is over the top decadent. Perfect for the holiday dessert table and so easy to make.
10. No Bake Chocolate Peanut Butter Dessert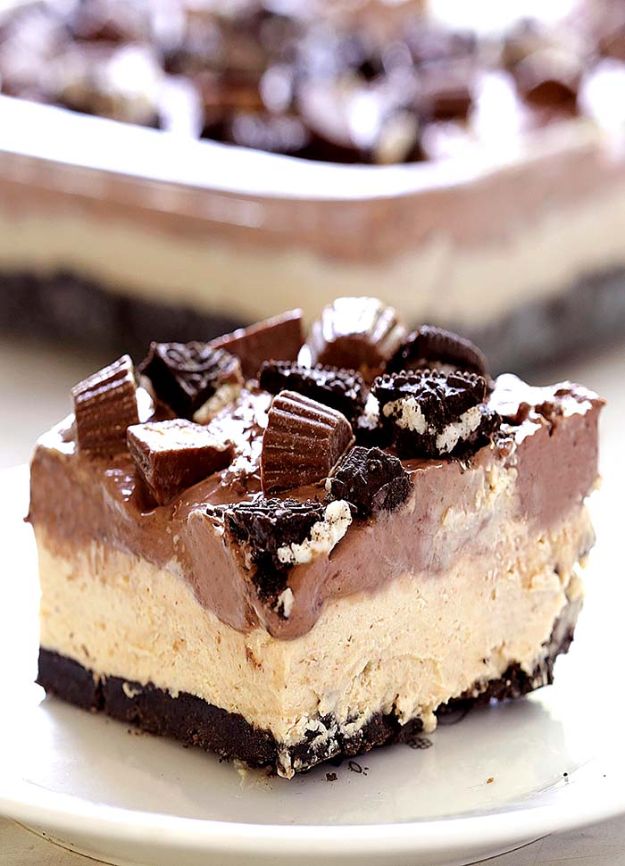 Need a dessert that you can pull together in 15 minutes? Our No-Bake Chocolate-Peanut Butter Dessert recipe takes no time to make – just layer, chill and enjoy! It's a good old-fashioned dessert you'll want to make again and again.
Please follow and like us: