Looking for DIY party food ideas for something fabulously impressive, yet easy to make? Check out our list of best party food ideas for serving appetizers, drinks even full meals to a group. Fun ideas for bite sized snacks, clever ways to serve hors d'ouveres, food on a stick, drink recipes you can make ahead and more. Dips and salsas, southern cooking, party recipes served in mason jars, and some of the most cleaver and beautiful food presentation ideas we have ever seen. Who thinks of these, anyway? Some of the best DIY food bloggers around, of course. We hope you enjoy our list of do it yourself recipes for parties.
49 of the Best DIY Party Food Ideas Around
1. Mason Jar BBQ
If you are looking for the best party food ideas, look no further than this BBQ in a jar recipe. Cute served in mason jars, and with the taste of an amazing barbecue salad you would love even if not served in a jar, this party food is perfect for your next backyard picnic or cookout.
2. Pizza Dip Party Food Idea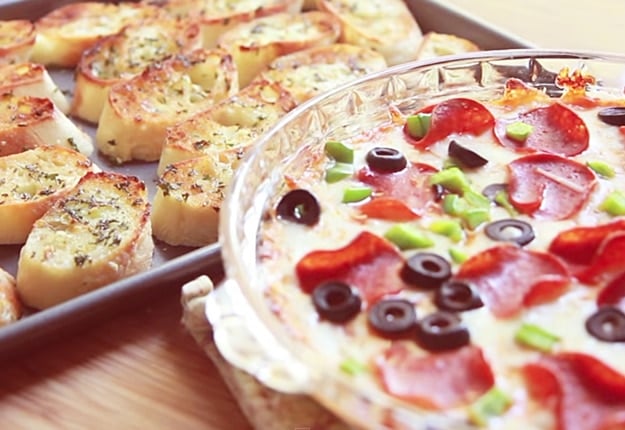 Learn how to make this easy pizza dip recipe for the ultimate in last minute party food ideas. I've made this more times than I can count when I need a quick recipe idea to take to a potluck dinner, and not once have I ever had any to bring home. Serve the pizza dip with sliced garlic bread (which smells so amazing, people literally come running for it) and make pizza dippable for all.
3. Crockpot Chicken Taco Dip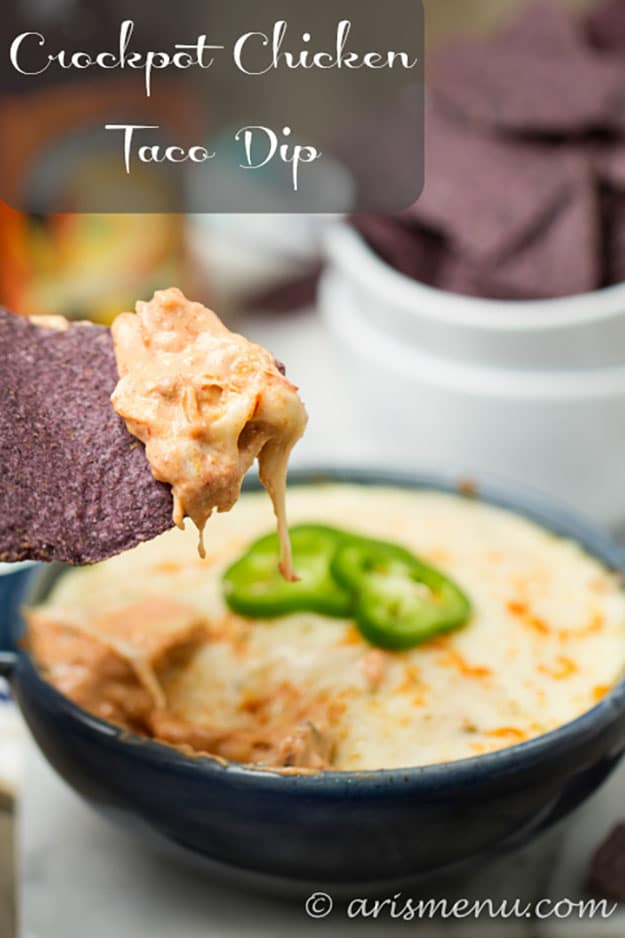 Crockpot recipes make for some of my favorite ideas when it comes to party foods, as you can prep them in advance, turn on your slow cooker and then move on to getting other things ready for the party. Set it and forget it, I say. This crockpot dip recipe is chicken taco flavor, and goes way above and beyond queso. People ask me for this taco dip recipe all the time, so I thought I would share it with you.
4. Chili & Cornbread in a Mason Jar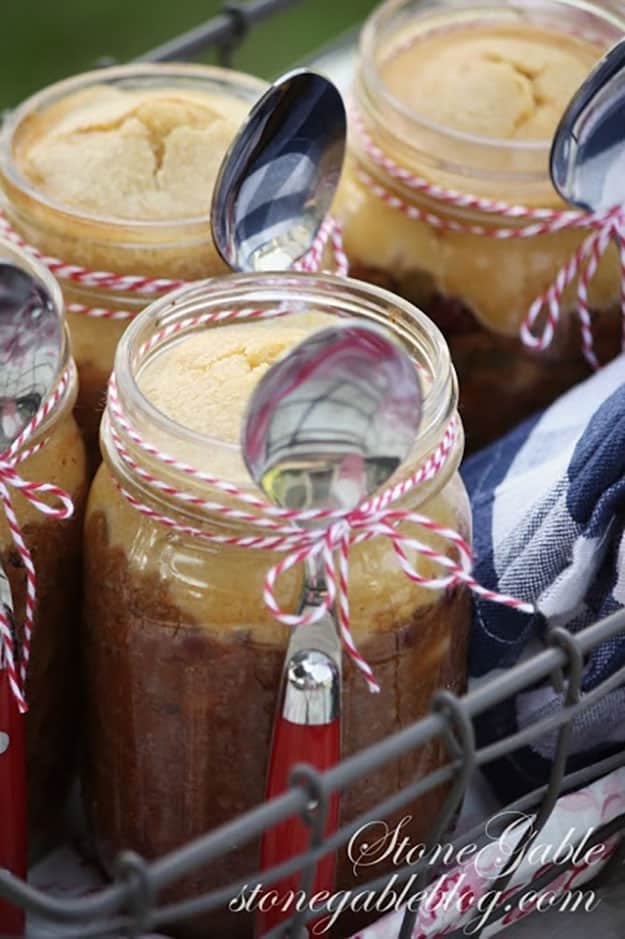 5. Goat Cheese Pesto Dip