Wishing your craft room looked like all the gorgeous ones you see on Pinterest? I was, too, but my crafting supplies seem to have taken over the entire room and may soon encompass my entire house if I do not soon find a solution. Not everyone needs the same craft room organizing solution, since we all have our different DIY specialties. If you sew, then your problem is likely too many spools of thread or fabric scraps or buckets of random sewing notions. If you paint, then you may have piles or paint tubes, brushes, and 50 different shades of reds and blues that need sorting. Or, if you are like me, and you love woodworking, sewing, painting, decoupage, paper crafts and every other type of DIY under the sun, then you need a variety of organizing solutions (to say the least!) Most of these projects are inexpensive, too, and pretty quick to make. Leaves you with more time to craft! Check out these cool craft room organizing solutions to see which ones are right for you, then design the ultimate crafting space for yourself.
Cool Ways To Organize Craft Supplies
1. Scrap Fabric Wall Organizer
2. Giant Peg Board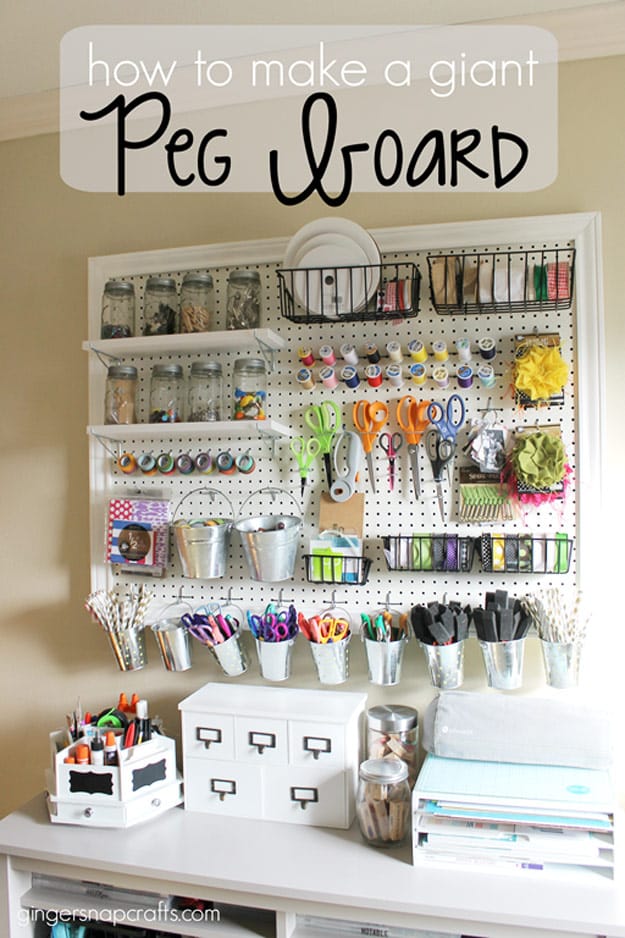 3. Craft Paint Storage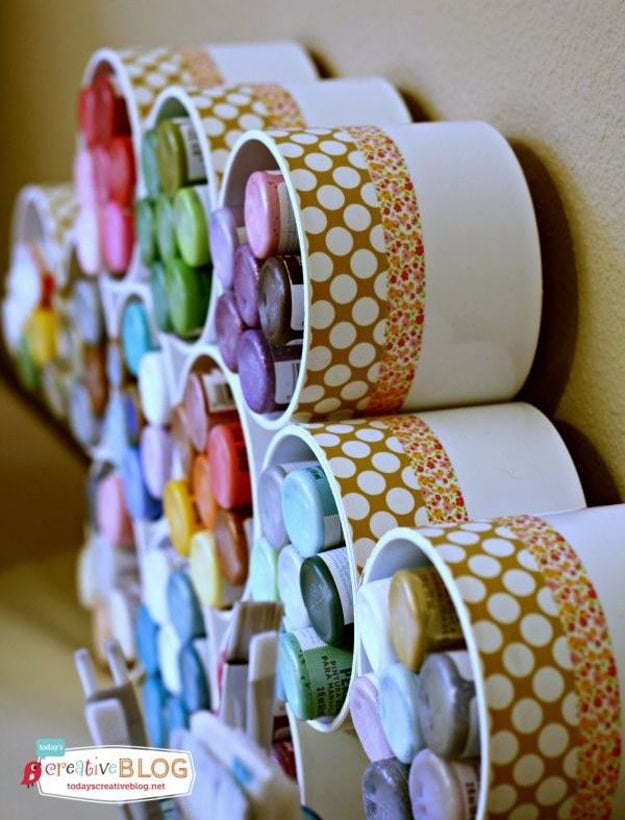 One of these would look awesome in your crafts room!
4. Organizing Embroidery Floss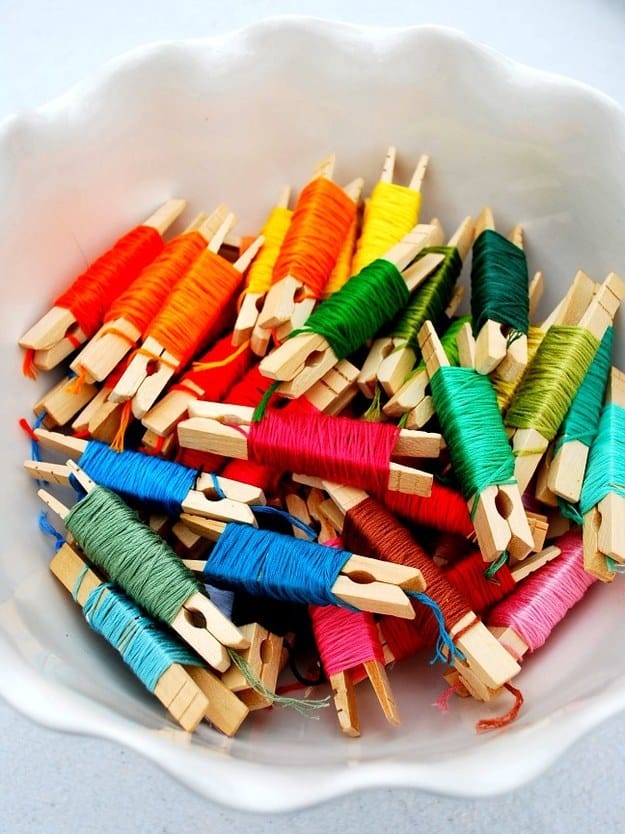 5. Colorful Tin Can Organizer