Need some cute craft ideas for boys? I used to think the cutest craft project ideas were reserved for girls, which is not fair, really. Not that crafts should be for one or the other, really, but there are those boyish crafts for the boyish sort, and they should be cute AND cool, you know? Well, we went and found 50 of them, adorable boys crafts, that is. Check out these cool and easy DIY projects for boys and see if you don't agree.
1. Cork Sail Boats
If you can't be on a real boat to enjoy these last summer days, make one of your own! These cork sail boats are so easy to make and they actually float in water. This is such a simple kids craft idea and a great low mess activity to bond with your kids. Once you start making these easy cork boats, you will soon find yourself with a whole regatta of them.
2. Bottle Cap Bugs Artzy Creations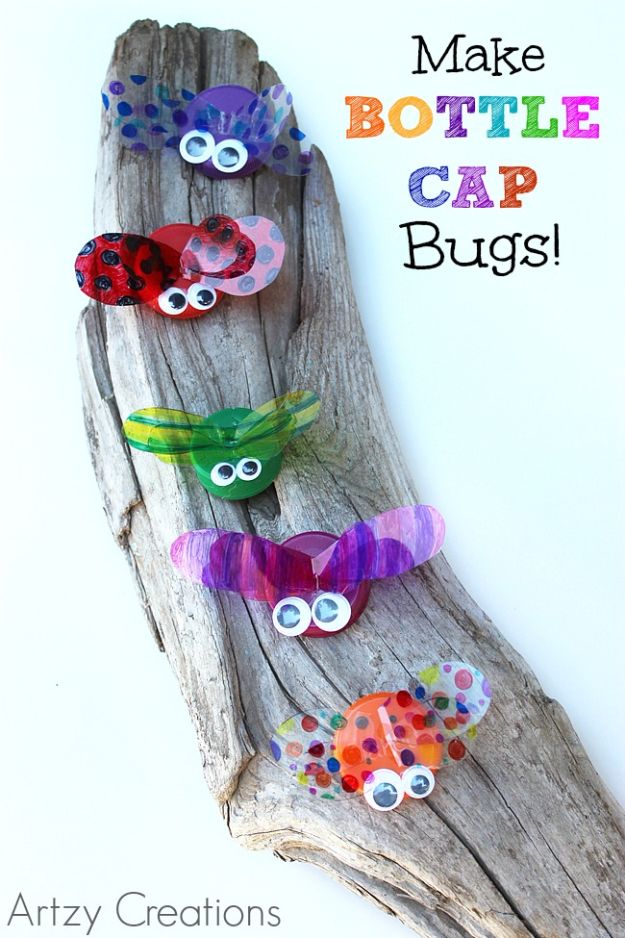 Need a perfect little craft project for the kids? These bottle cap bugs are super easy and adorable and  are great for kids for all ages because they can be as simple and intricate as you want. Kids can create all different types of bugs. Plus, you don't have to spend an arm and a leg for your supplies.
3. Pirate Treasure Chest Craft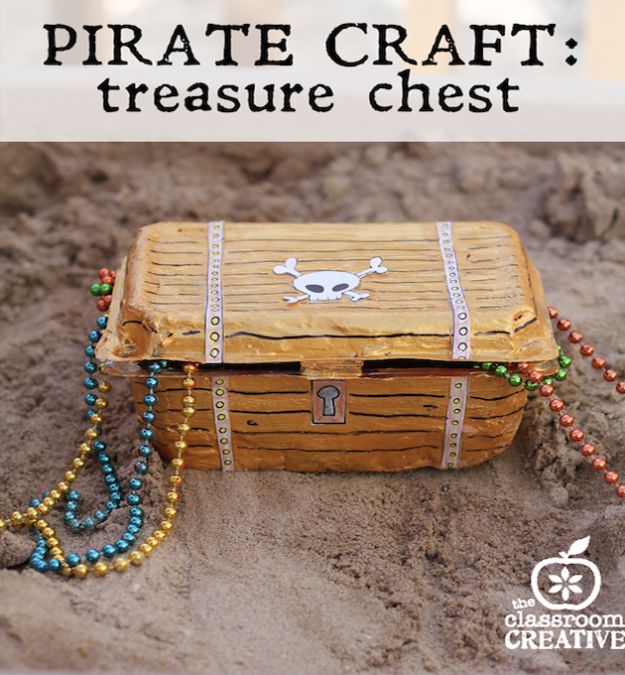 This fabulous pirate chest starts out with a plastic container that holds fruit like strawberries. Kids will love being a pirate for the day and making their own pirate treasure chest craft. Find the lost treasure in this crafty pirate treasure chest. Your kiddos will love doing this pirate craft that is a project worth turning pirate for!
4. Balloon Elephant Card Craft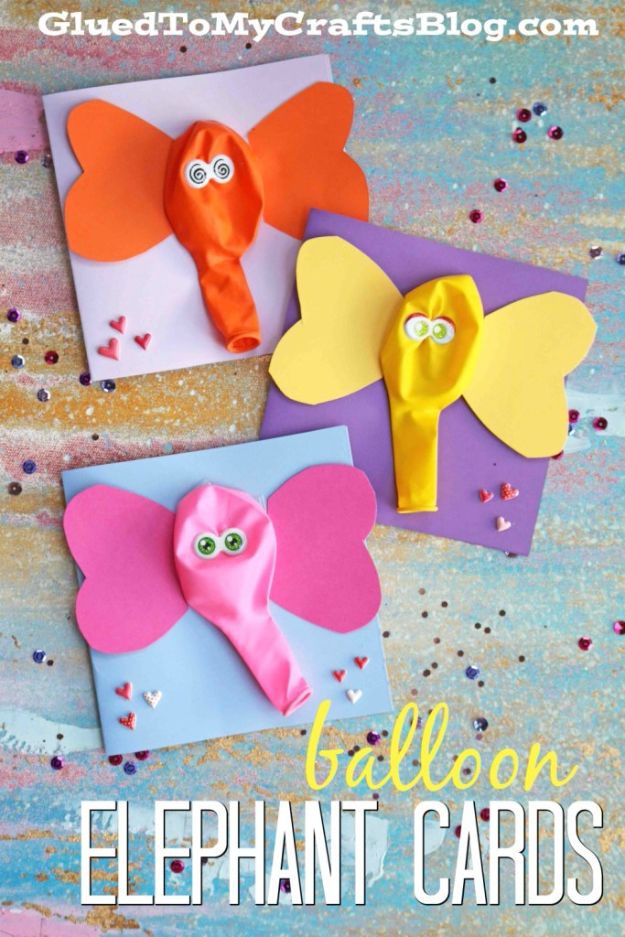 Here is a fun craft that will get your boys' creativity flowing. This card is a great opportunity for your kids to craft and share, the recipient can easily remove and use the balloon! So what are you waiting for? Get the kids involved in the making of this DIY idea and give them away at birthday parties, classroom Valentine's Day parties or even just to send some happy mail to friends afar.
5. How To Make Pine Cone Spiders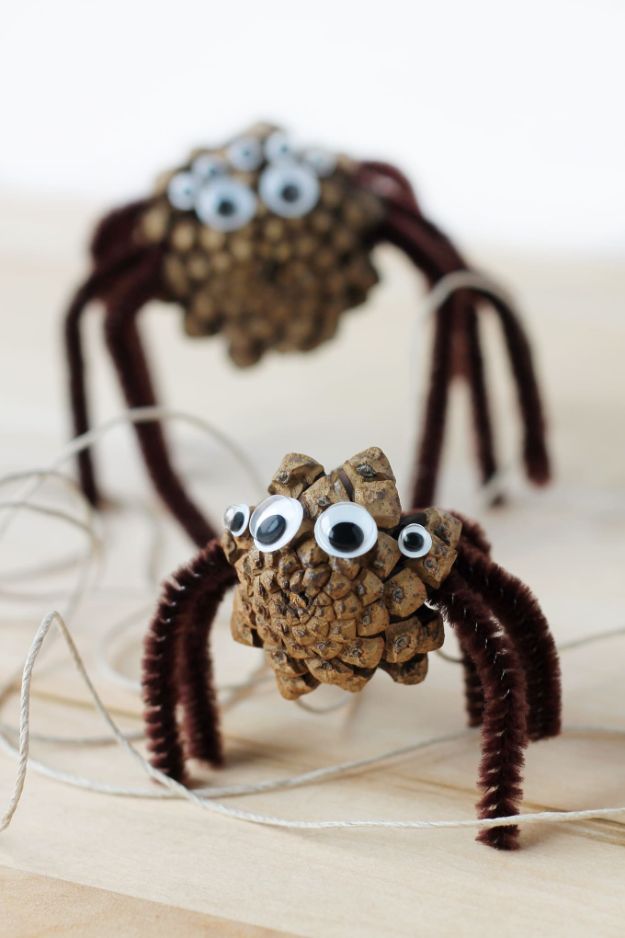 Make these super easy spooky spiders as a fun craft for your boys. It's a really inexpensive craft, especially if you have pine cones falling off in your backyard. Bring on the fun as you follow along with the complete DIY tutorial from Fireflies and Mudpies. Love those multiple creepy eyes!
6. Handprint Penguin Craft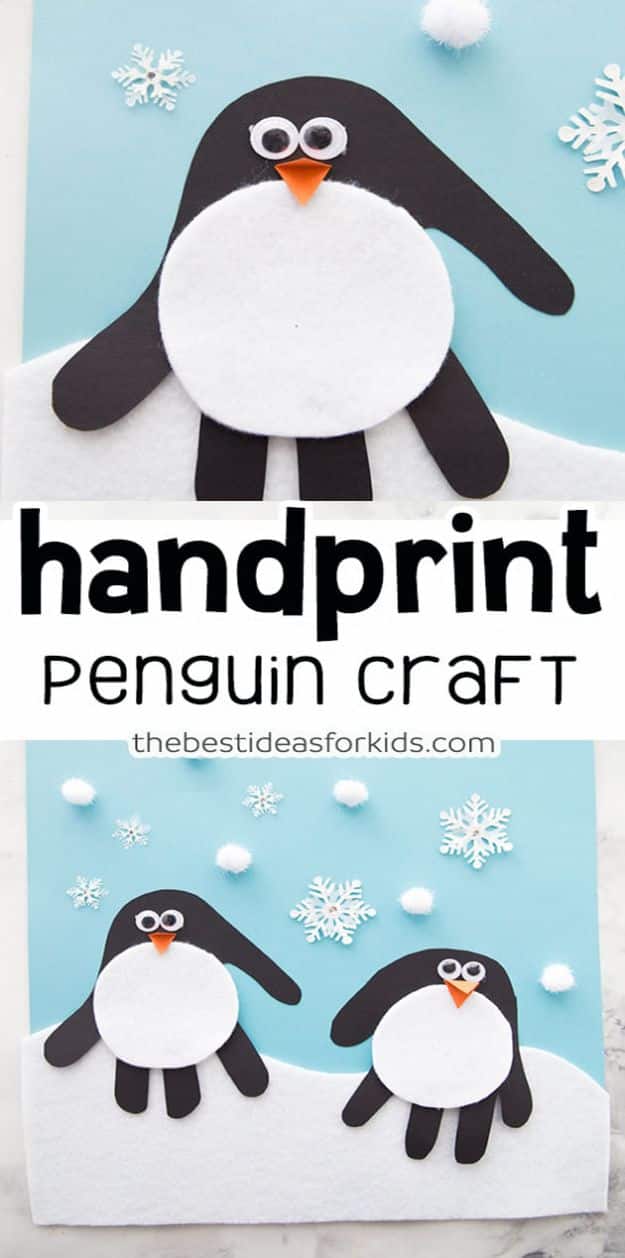 There are so many different ways to do handprint crafts that boys will love. This handprint penguin is a fun Winter craft for them. Make these adorable penguin handprints for an indoor Winter craft activity. And I just love the fact that this handprint craft double as keepsakes that you can gift or keep yourself. Pretty awesome, right?
7. Styrofoam Cup Owl Craft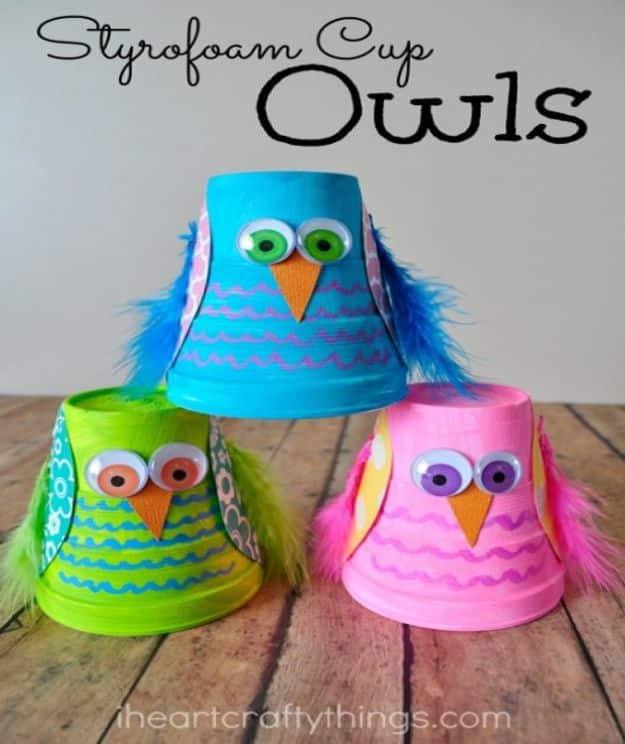 Turn small Styrofoam cups into a cute and colorful Owl Kids Craft. I don't think I could ever get tired of owl crafts. They are seriously one of my most favorite things. I had some Styrofoam cups out for crafting the other day and got inspired with this simple tutorial from I Heart Crafty Things. They are adorable, simple to create and are fun for any time of the year.
8. Playdough Bug Fossils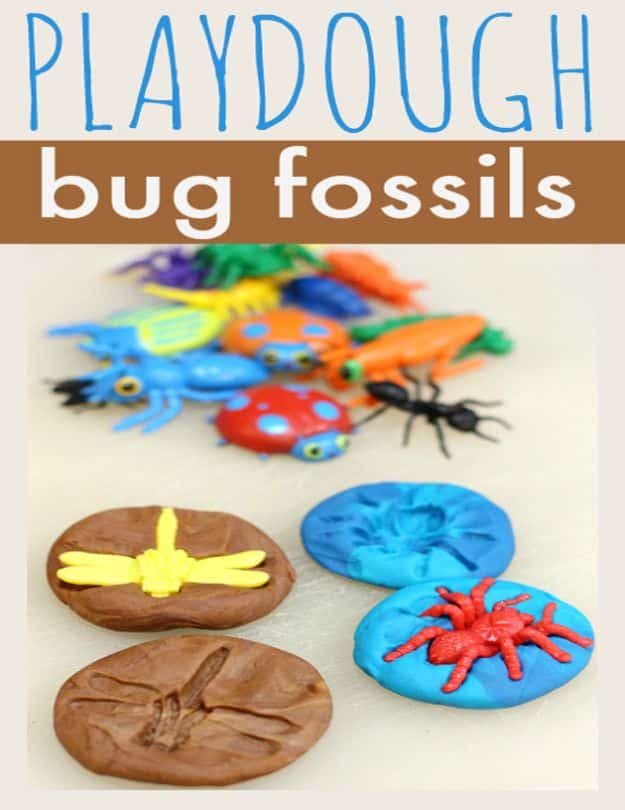 Have fun making bug fossils with playdough. This Playdough Bug Fossils is easy to make and it's perfect if you're throwing a bug birthday party or creating fossil play science activities. There's just something magical about finding creatures who lived millions of years ago, right? What a great use for all those bug and dinosaur toys we have!
9. Clothespin Airplanes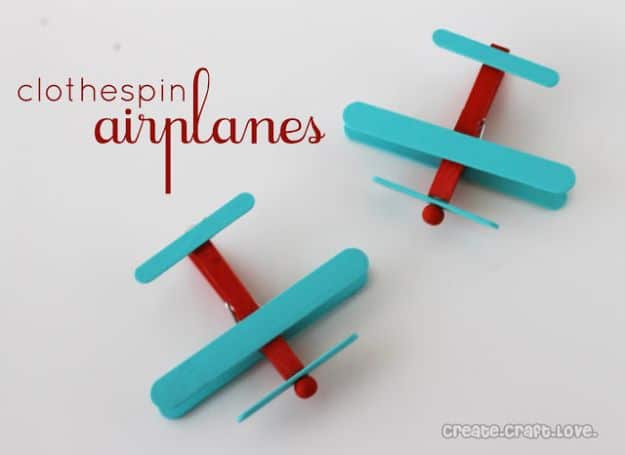 These little Planes made from clothespins are adorable!  You get the chance to paint and assemble them, using up a bit of time on a rainy day. Check out how cute these clothespin airplanes are from Create Craft Love. They have the directions to make them with a clothespin and how cute to use these to close a lunchbag or party favor.
10. How To Make Glove Monsters Tutorial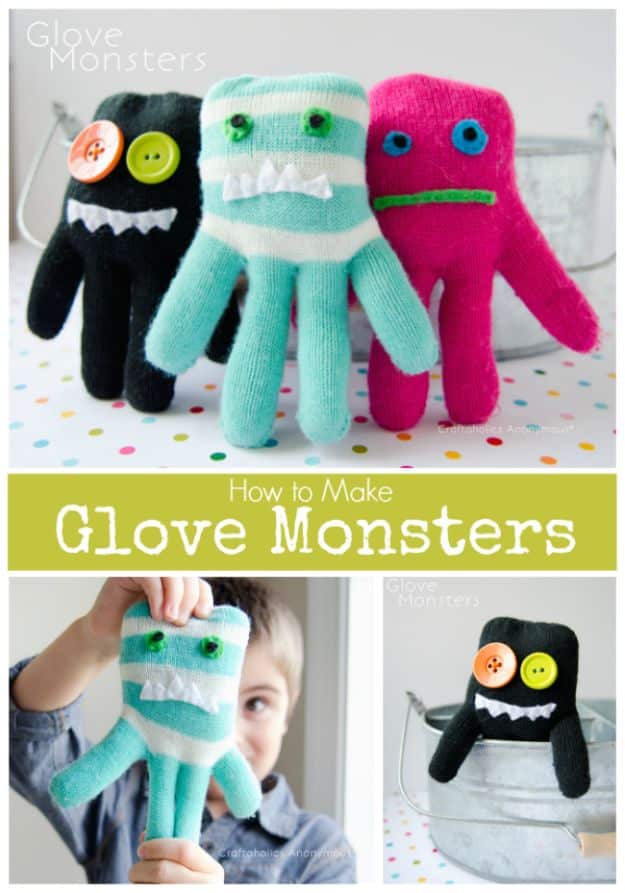 Lost a glove? Don't be sad, it's just another opportunity to get crafty! Check out this clever DIY project tutorial from Craftaholics Anonymous. Turn single gloves into Glove monsters with this easy tutorial. Seriously, it is one of the cutest craft I have ever seen. My boys will absolutely love these softies.
Please follow and like us: