Getting married and want the wedding of your dreams, but there is just one problem standing in your way? A big one? If that big problem happens to be money, then never fear. Brides on a budget are nothing new, but what is new is what you can make to create a wedding so magical, it just might be better than any dream you've had just yet. Craft your way into the most talked about, beautiful wedding celebration ever. If you don't have lots of extra money, but have time, then you are in luck. With 50 creative ideas that you can make using Dollar Tree items, you can have that special, lovely ceremony. Looks at these ideas for centerpieces, signs, favors and table decor to see for yourself. Getting married does not have to break the bank, and it doesn't have to be boring, either. With easy to follow step by step photo tutorials, you can craft you way into that dream wedding. Check these out (and congratulations!)
DIY Dollar Tree Wedding Ideas
1. DIY Carnation Heart
How pretty are these DIY floral hearts for any wedding day? Create the perfect romantic mood with this delightful heart made from pixie carnations. To learn how make this, follow along with the complete instructions from Modern Wedding. For a dollar store wedding idea that looks anything but cheap, you definitely want to add this to your DIY wedding decor list.
2. Greenery Table Garland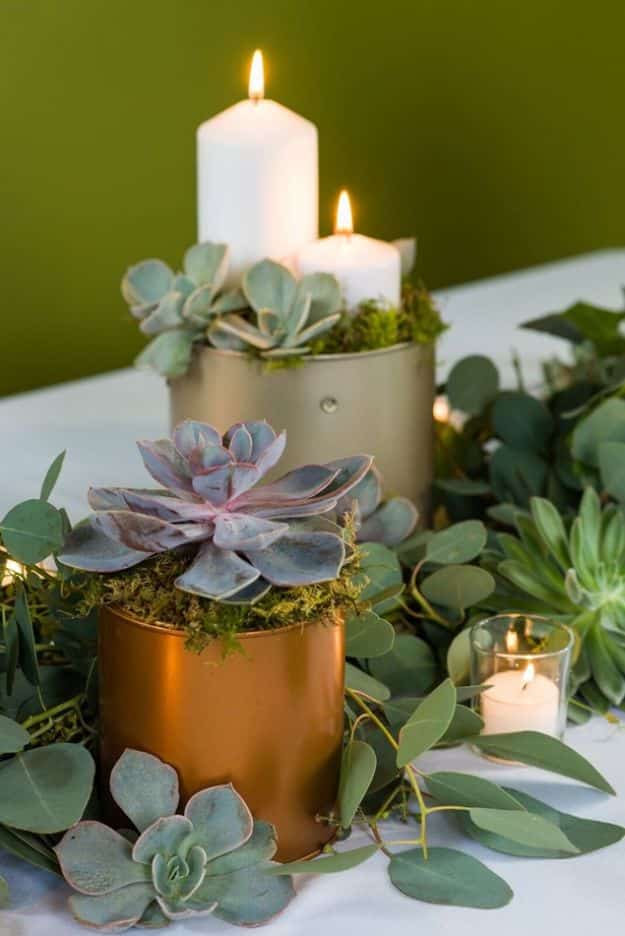 Drape this garland down the center of the table to create a stunning tablescape. It is super easy to make, thanks to this DIY tutorial from You and Your Wedding. And guess what,  it will also save you from significant florist fees.
3. Easy Bottle Garland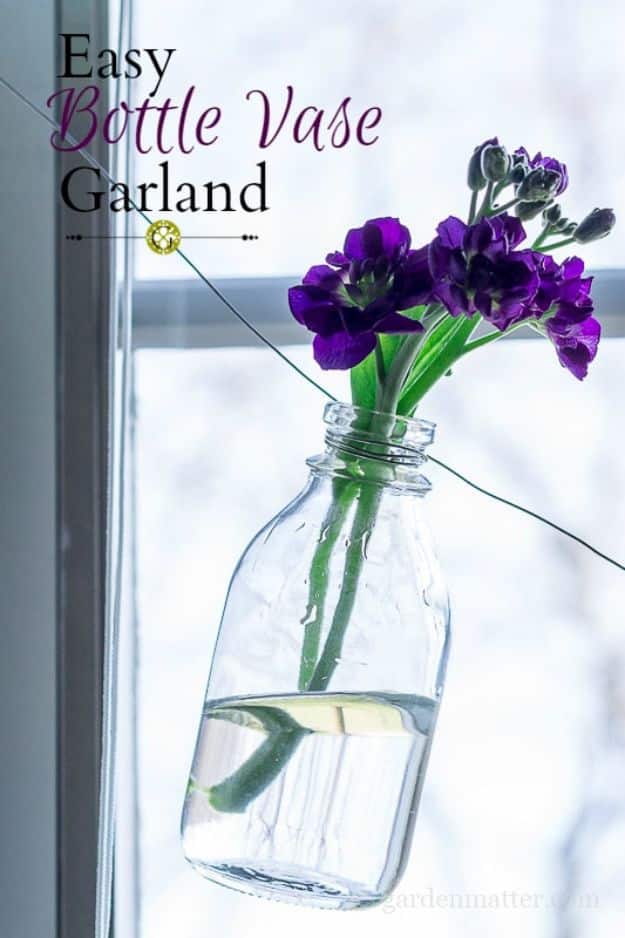 This is so adorable! If you love flower decorations on your big day, this idea is perfect. I think it would make for a great photo backdrop as well. Head on over to Hearth and Vine to learn the full instructions on how to create them.
4. Fringe Balloons DIY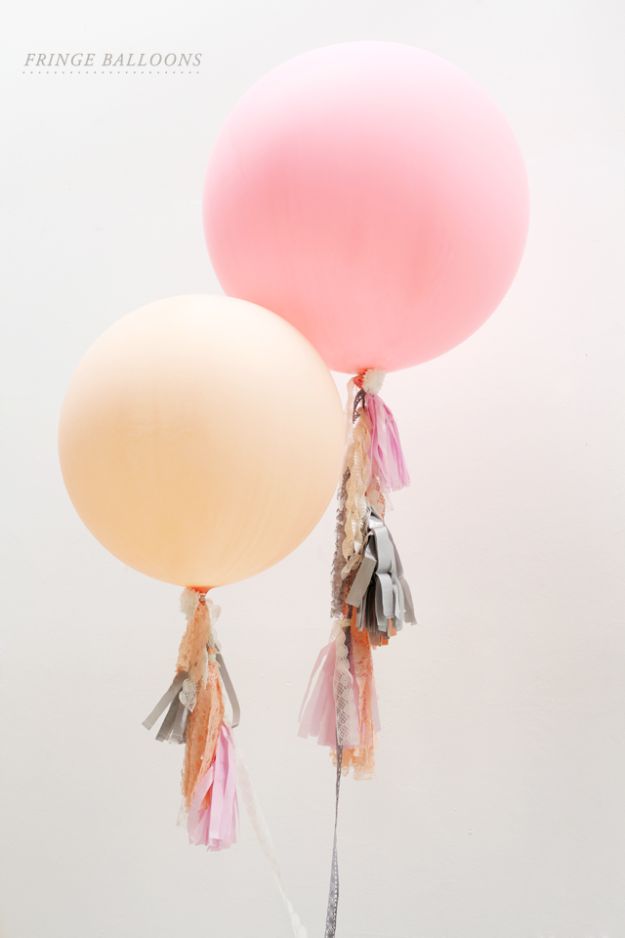 These DIY Fringe balloons are stunning and the possibilities are endless. Learn how to make these by following along with the tutorial from Jessie Webster. They are super easy to make and are a great added element to a wedding party or shower!
5. Flower Girl Basket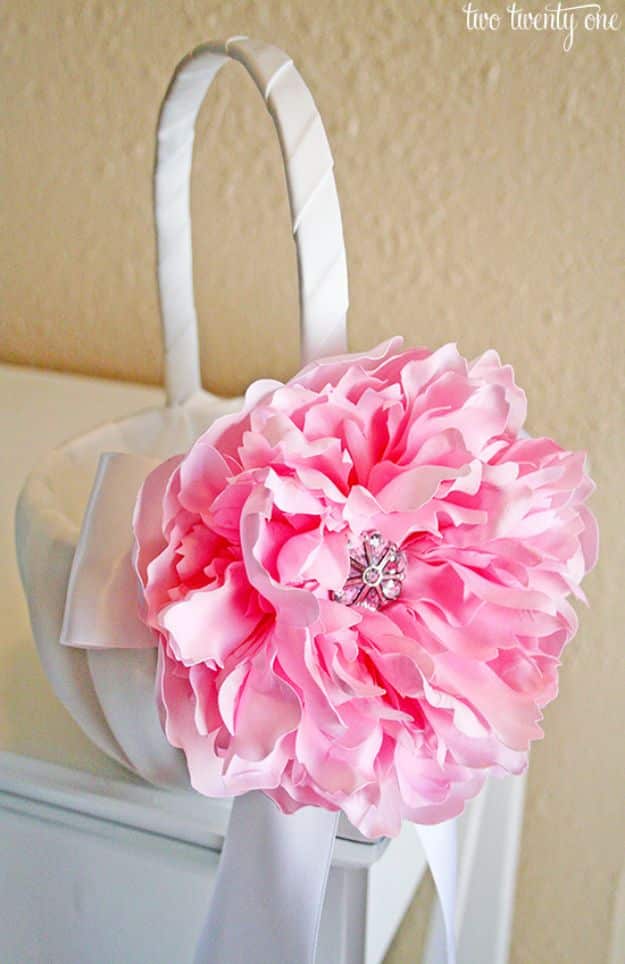 There's no need to spend a fortune on a flower girl basket when you can make one better yourself! For less than $20, you can re-create this pretty simple wedding DIY project at the comfort of your home.
6. DIY Painted Burlap Table Numbers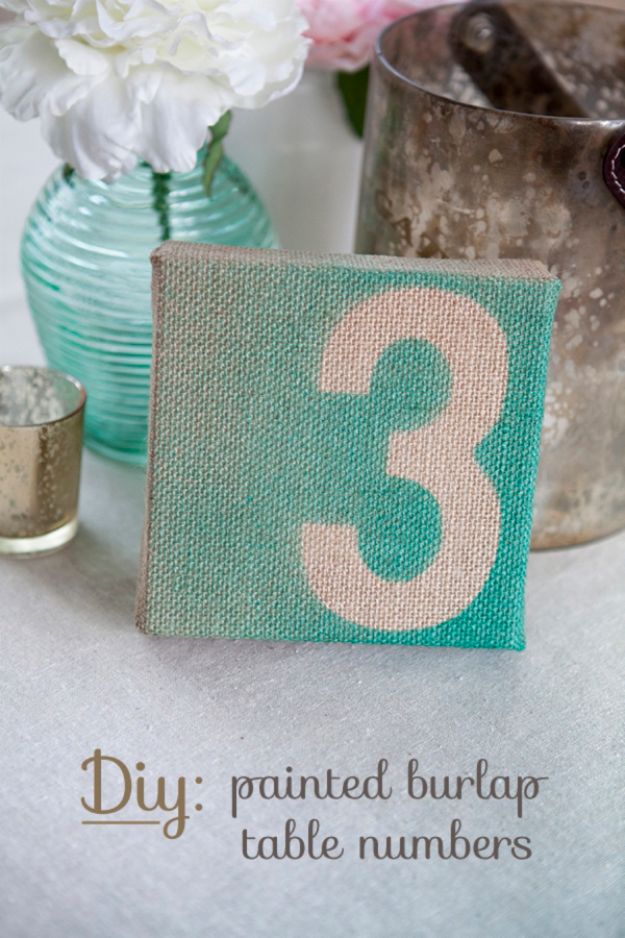 In this step by step tutorial, Something Turquoise share an easy and unique way to paint burlap table numbers for your rustic or shabby chic wedding! Add a bit of glamour to your rustic-themed wedding by re-creating this simple DIY.
7. DIY Aztec Sand Centerpieces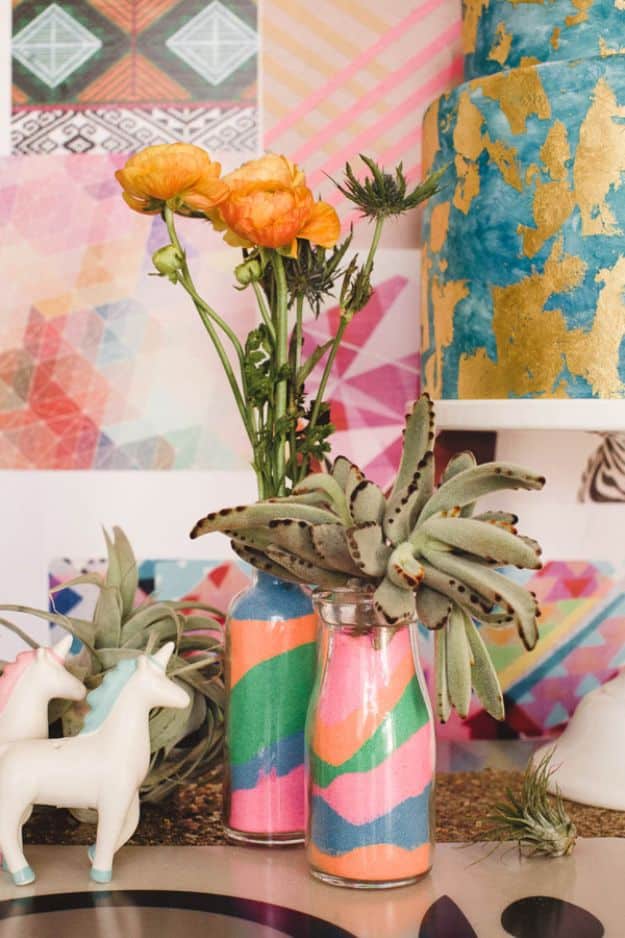 Here's an alternative to your usual centerpiece. Spice up any tablescape at a wedding with a pop of color from these Aztec Sand Centerpieces. They will totally set the mood for the most enchanted event of your life.
8. Dollar Store Table Chandelier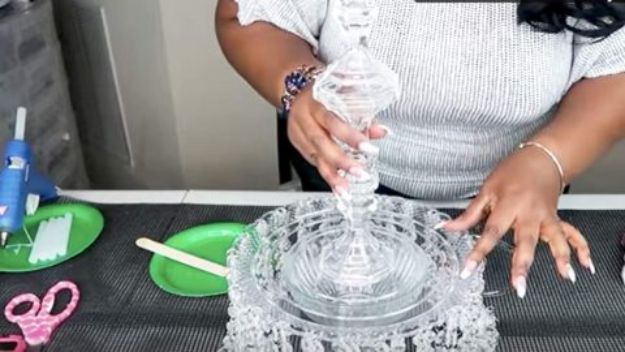 I just love shiny and sparkly things. Make this beautiful table chandelier by following along with the step by step tutorial so you can get started making one for your home or wedding!
9. DIY Yarn Wrapped Bottles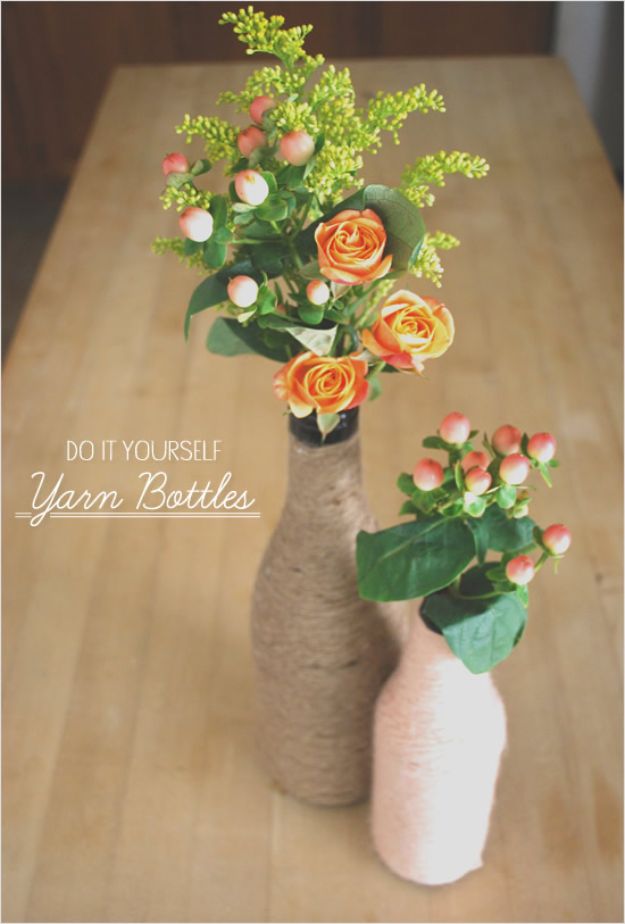 These Yarn Wrapped Bottles are so dreamy. It definitely adds a heartwarming and colorful rustic touch to your table decor. Read on for step by step instructions from Wedding Chicks to learn how to make your own.
10. Rustic Kissing Booth Sign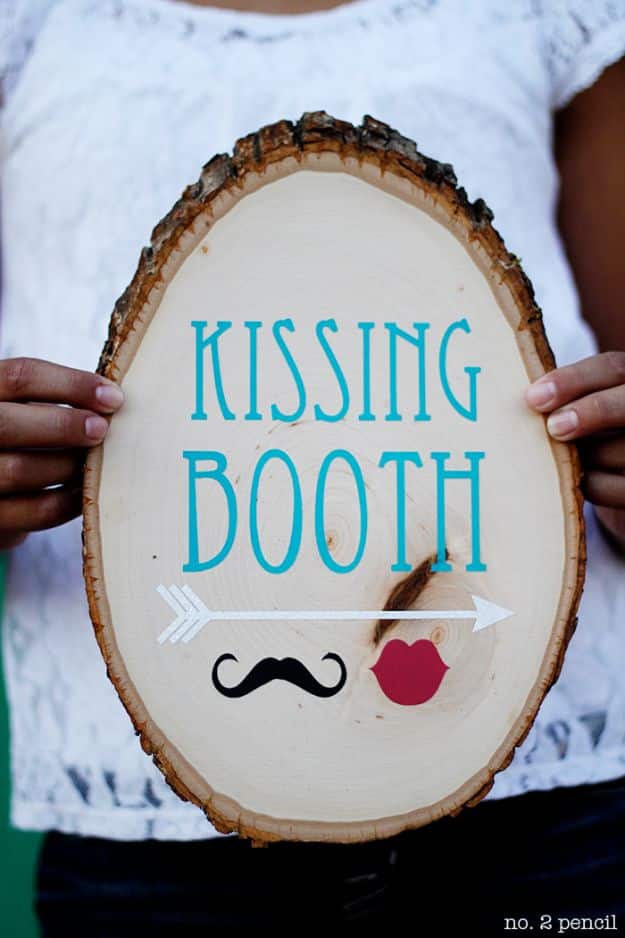 If you're looking for the perfect prop for wedding or engagement pictures, look no further! This Rustic Kissing Booth Sign is surprisingly simple and quick to make , you'd never believe how pretty it would turn out. This is super cute, I'd love to make one soon.