Have you forever been in awe of people who can sew and wished you could make some of the cute fabric crafts you see all over Pinterest and Instagram? I used to look at these projects with envy, too, wishing I could make them if only I had great sewing skills. Turns out, sewing is not nearly as difficult as I made it out to be. My aunt gave me her old sewing machine last year, and in less than an hour, with the help of a quick how-to video, I was sewing like a pro. Well, maybe not a pro, but it turns out there are hundreds of easy sewing projects for beginners that fall into the "cutest thing I've ever seen" category. I will be busy for quite some time before I ever need another project. In fact, I made a list of the ideas I plan to make next, I started with 50 of my faves and made a list I want to share with you. Get busy making some of these easy sewing ideas for homemade Christmas presents, cool DIY home decor, and even some fun fashions. With 50 free step by step tutorials to choose from, you will be running out to the fabric store to stock up, just like I did. Check out these 50 sewing projects for beginners and pick a favorite to make this weekend. I can't wait to post pictures of some of my upcoming projects, be sure to share yours, too!
DIY Sewing Projects for Beginners
1. DIY Portable First Aid Kit
A first aid kit is an important thing to have around in case of an emergency. Your first aid kit should be easily accessible and portable. If you're headed outdoors, you should always carry either a prepackaged first-aid kit or a DIY kit like this one from Positively Splendid.
2. Make A Fabric Doorstop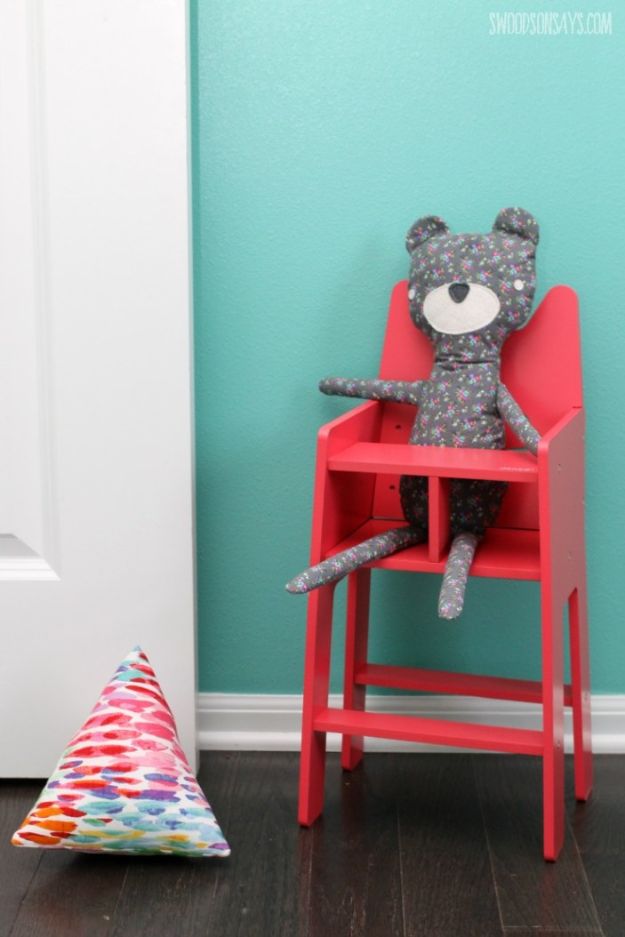 Have a door that won't stay open or likes to slam shut every time there's a bit of a breeze running through? Make a cute fabric door stop! It's easier than you think. Swoodson Says has a simple tutorial that you can follow to create your own. It's a great DIY project and can double as a gift idea as well.
3. Library Tote Bag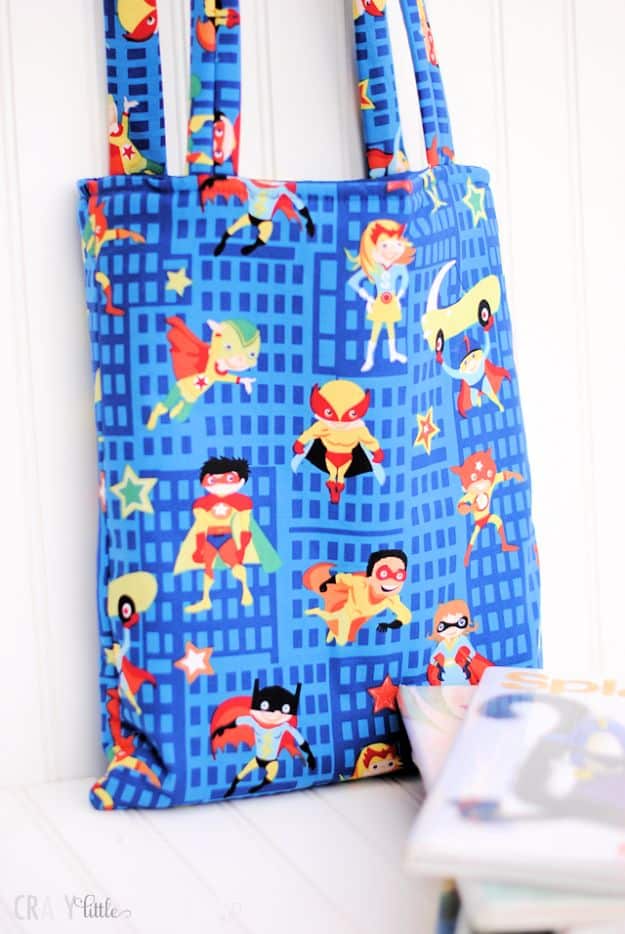 Tote bags come in handy for a variety of reasons.  From bringing in the groceries, carrying extra books for school, or just keeping the car clutter-free, everybody needs a tote bag. This Library Tote Bag from Crazy Little Projects is easy to sew and something your kids will love carrying.
4. Simple Mesh Bag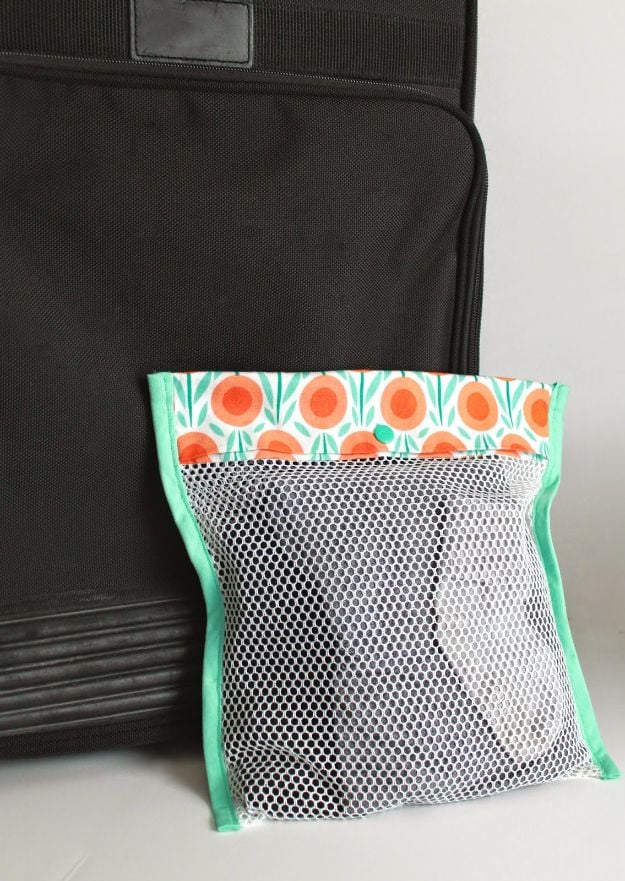 Learn how to sew a simple mesh bag great for organizing a suitcase or keeping delicates safe in the laundry.  The mesh bag is not only lovely but functional too. With all the traveling our family is doing, this is a great way to stay organized. I might have to make several of these!
5. Simple Zip Pouch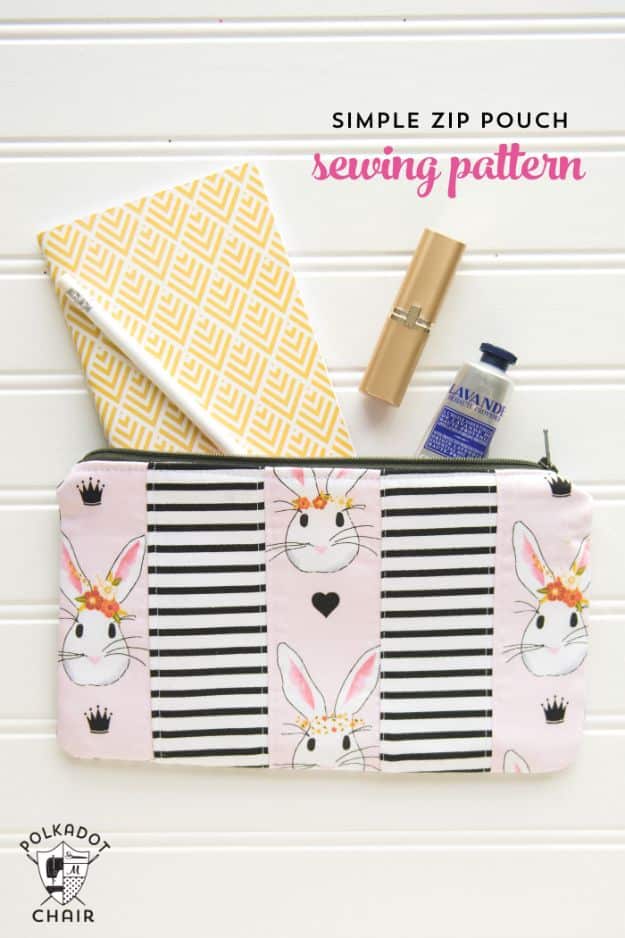 Compact and versatile, this sleek zip pouch is perfect for your small essentials. Keep it in your work bag and grab it and go for lunch or after work, the possibilities are endless. This quick tutorial from Polka Dot Chair also has 3 variations, I can't wait to try my hands on them!
6. Button Lunch Bags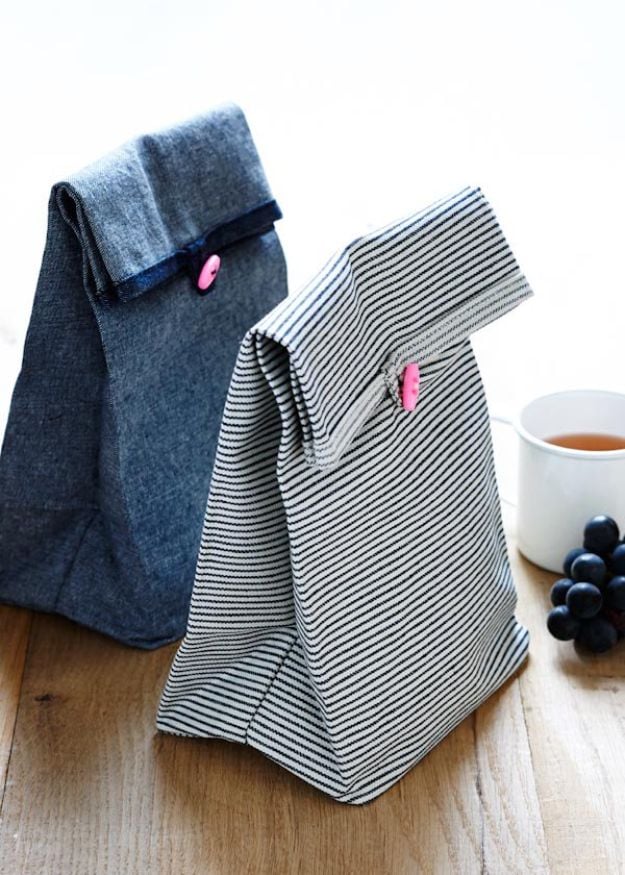 These button lunch bags are truly stylish and super unique! These sacks are so pretty, in fact, you might want to use them for more than lunch. Definitely, a great simple bag tutorial to use up some scrap fabric and single buttons. Snag the complete instructions from Purl Soho.
7. DIY Luggage Tags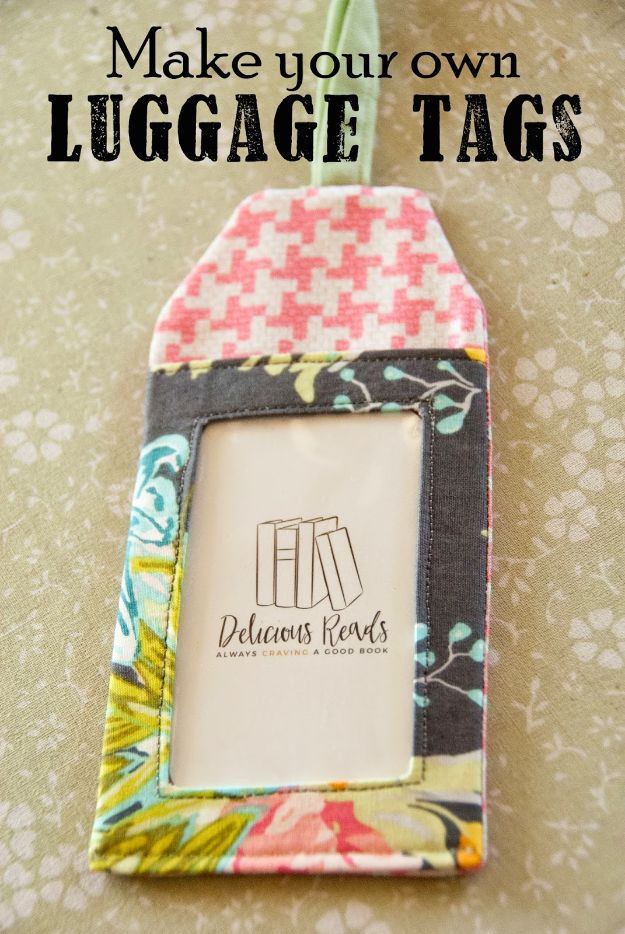 Travel in style with this DIY Luggage Tags from Delicious Reads. It is such an easy craft idea that you can whip up in no time.  Make personalized tags to put on sports bags, luggage, backpacks, or give as party favors! These would also make great personalized bookmarks.
8. Fabric Scrap Teapot Coaster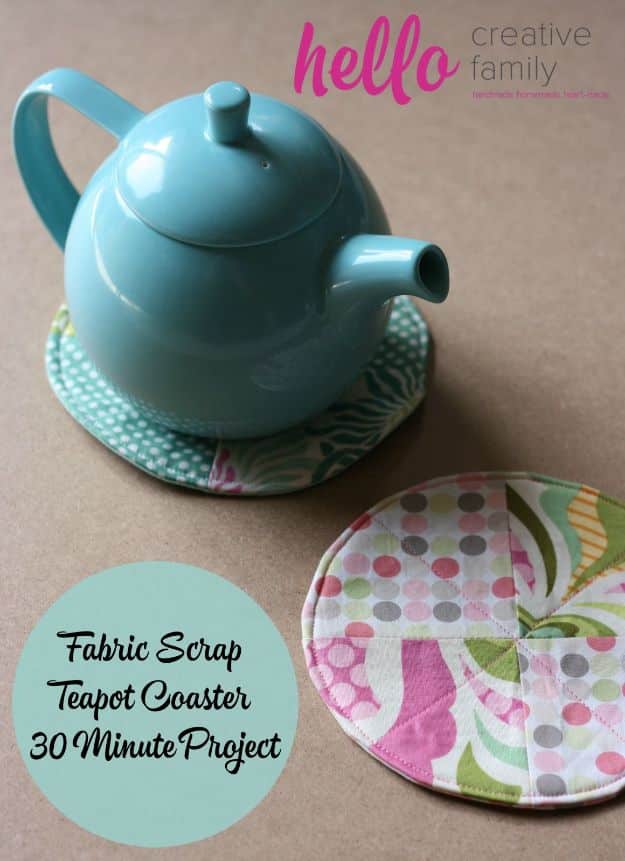 If you're looking for a great fabric scrap project, then you found the perfect one! Check out this beautiful Fabric Scrap Teapot Coaster from Hello Creative Family. Ready in under 30 minutes, don't you just love the quilted, patchwork look of these coasters? Aren't they cute! Which color do you like better the pink or the blue?
9. Easy Rag Quilts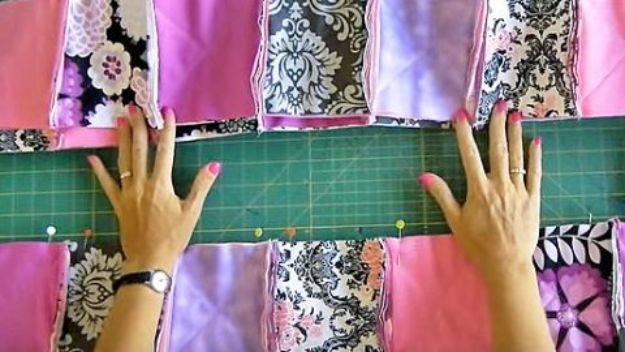 Rag quilts are classic. They're pretty easy to make, use fabric scraps you have laying around, and can go with a variety of bedspreads and room themes. Anyone who claims to love sewing needs to know how to make one of these!
10. Simple Hand Warmers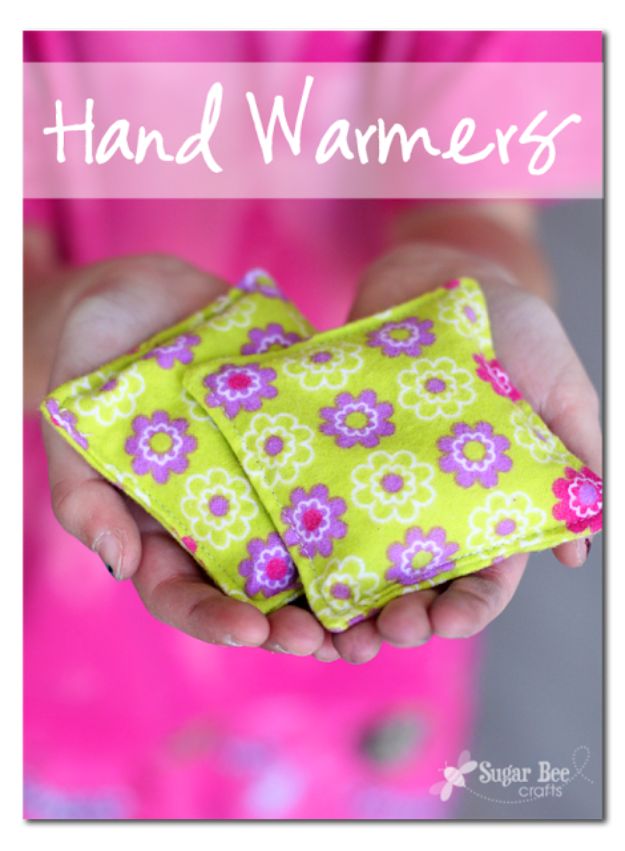 Are cold hands making you want to stay inside all winter long? Here is how to make your own reusable homemade Hand Warmers from Sugar Bee Crafts. If you are a beginner sewer looking for a place to get started, this simple DIY is perfect.