Looking for some ways to make extra money this year and know how to sew? When it comes to top selling items on Etsy, sewing projects are definitely some of the best sellers, especially at Christmas time. Learn how to make some extra cash by leveraging those sewing skills and have fun while doing it. Have no idea where to start? Well, we made that easy for you by putting together a list of 50 easy DIY sewing projects to make and sell.
Best Crafts to Make and Sell? We have them here…

https://diyjoy.com/crafts-to-make-and-sell/
Whether you have your own online shop, are an Etsy newbie or sell your sewing wares elsewhere, you can certainly find some awesome new things to sew here. From home decor ideas to creative fashion and wearables to some adorable and marketable gift ideas to sew, you are sure to find some cool new things to sew here.
Sewing Projects to Make and Sell
1. Mermaid Tail Adult Blanket
Get warm and cozy with this adorable mermaid tail blanket from Sew Much Ado. The instructions are so easy to follow that you won't have a hard time even if you're a beginner sewer. I can't wait to download the free patterns and get started!
2. Zipper Pencil Pouch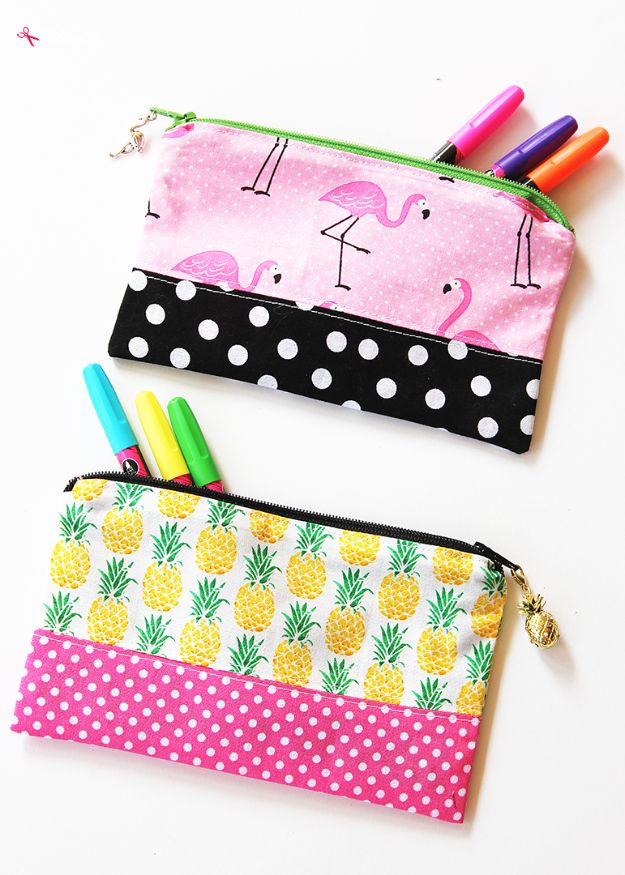 I just love how stylish this zipper pencil pouch is! And with only 10 steps, you will be able to re-create this simple DIY. Adding bling into the zipper is also a brilliant idea. Head on over to Positively Splendid to learn more and gather inspiration.
3. Mini Make-Up Bag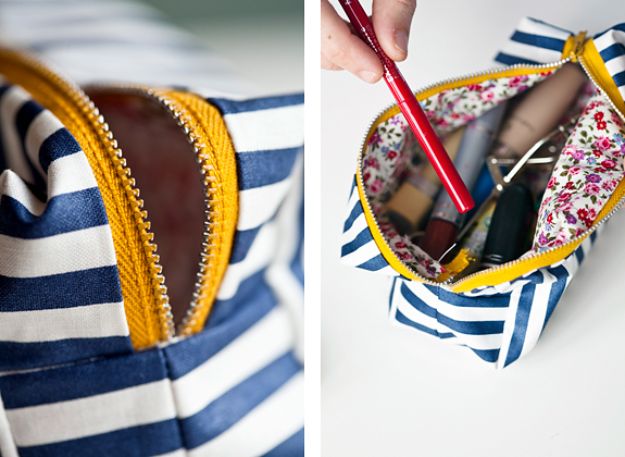 I have been looking for an easy to follow tutorial on make-up bags and I couldn't be happier when I came across the simple instructions from Say Yes. I just love how compact it is to fit your purse but also fits all your touch-up supplies. This is something I can definitely do so I'm putting this on my list of to-do projects.
4. Fall Plaid Crossbody Bag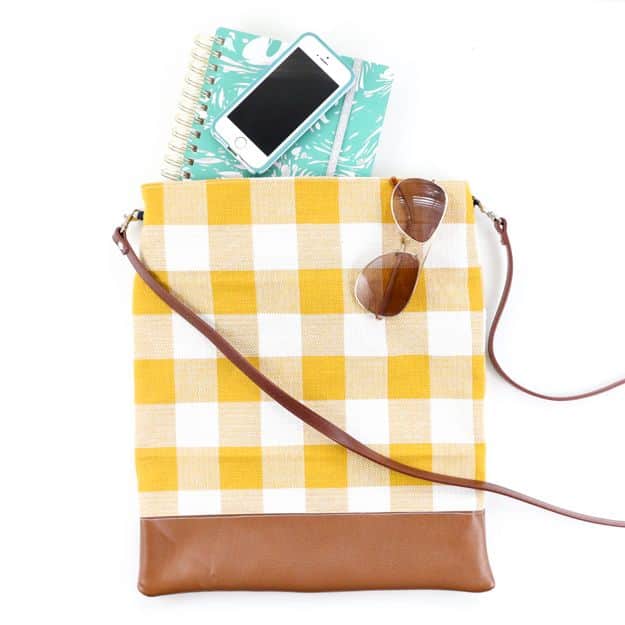 Would you believe that this stylish and classy crossbody bag is made from a kitchen towel and faux leather? But look at how cute this turned out. Definitely a charmer! I just love the yellow plaid and I think this would be the perfect bag to use in the summer. Find out the details at A Kailo Chic Life.
5. Cute Baby Bandana Bibs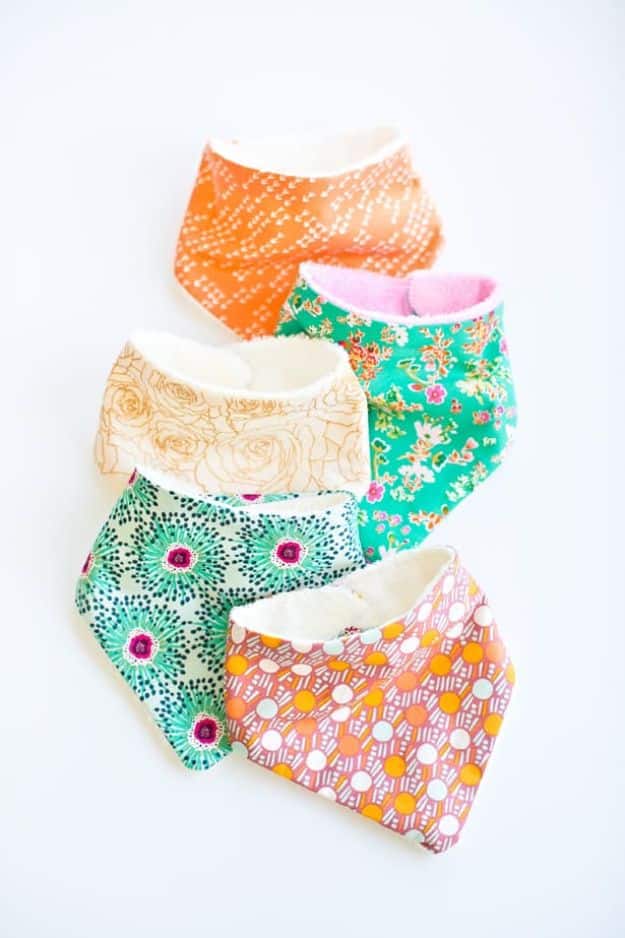 Another super simple project to make and sell. These cute and chic baby bandana bibs are so easy to make that you only need minimal sewing skills. They make an adorable gift for baby showers and mama-to-be. Read the full tutorial on Hello Wonderful for the complete instructions.
6. DIY Ironing Board Cover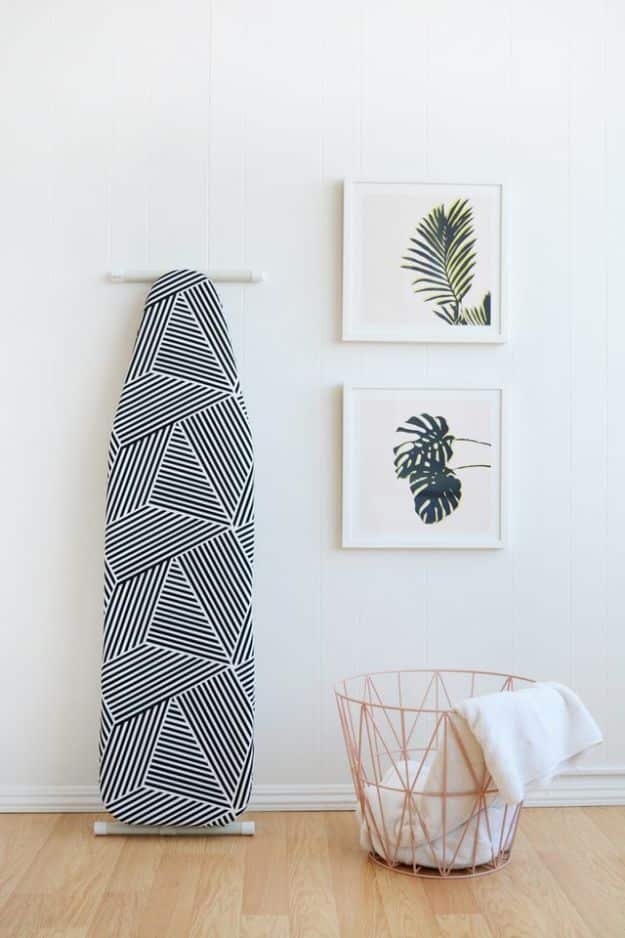 I have never seen a cute or stylish ironing board cover for sale anywhere and I just think there is a market for that too. A new cover for the ironing board would really refresh the look in the laundry room. Just pick a fabulous fabric that suits your taste and follow along with the tutorial from Ehow.
7. Mixer Bowl Cover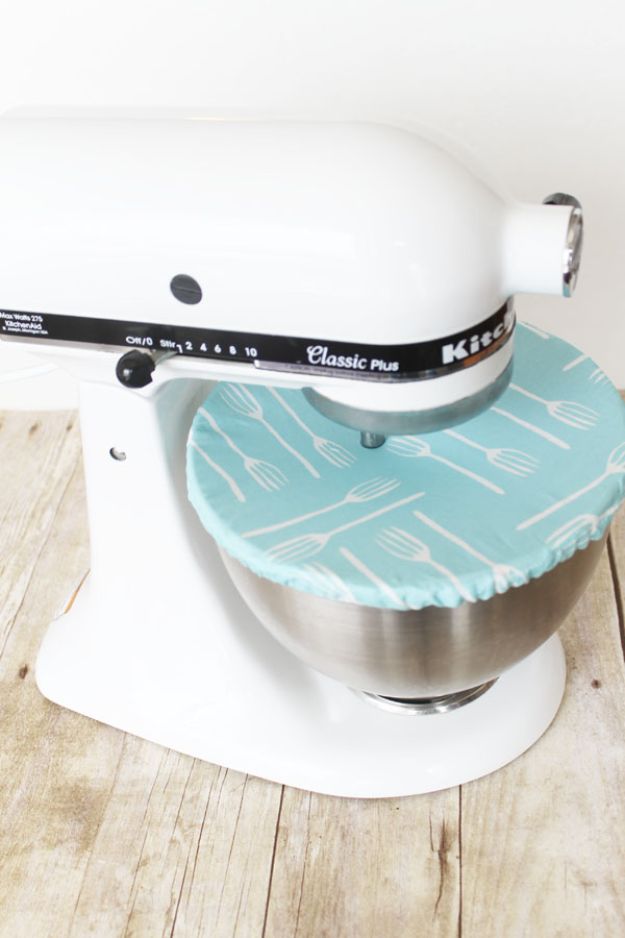 Keep out dust and crumbs from the mixer bowl by sewing this cute cover. If you have fat quarters lying around, then you are off to a good start. This is a genius idea so even if you are a bit new to sewing, I am pretty sure this is a project that you can handle.
8. Origami Market Bag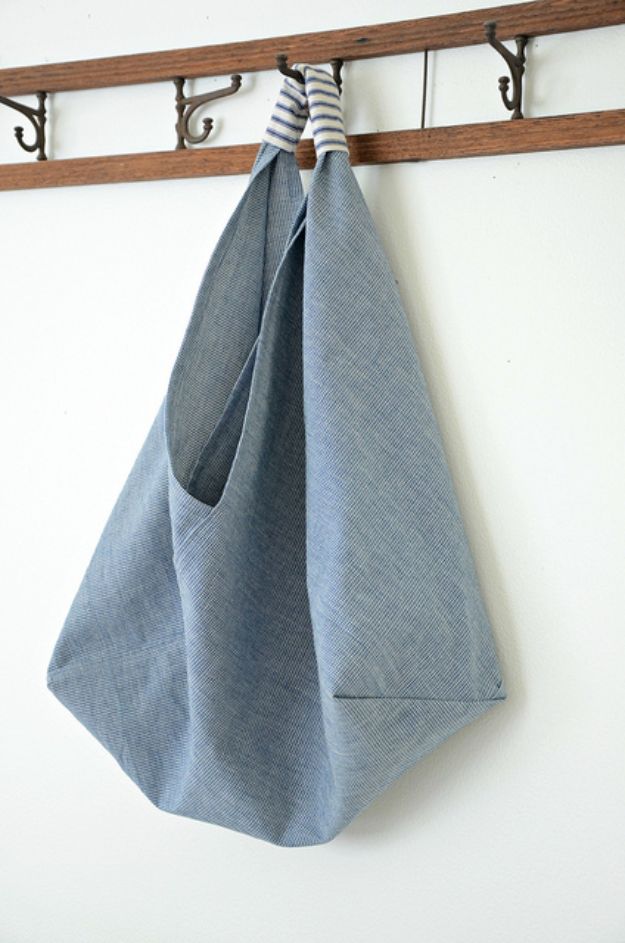 Now, I am really keen on trying this project simply because it looks so cool and I just love tote bags. The instructions are not difficult at all so its perfect for sewing novices like me. I just adore the contrasting handle and whole package, actually. Perfect gift for mom, too!
9. Leather Tablet Case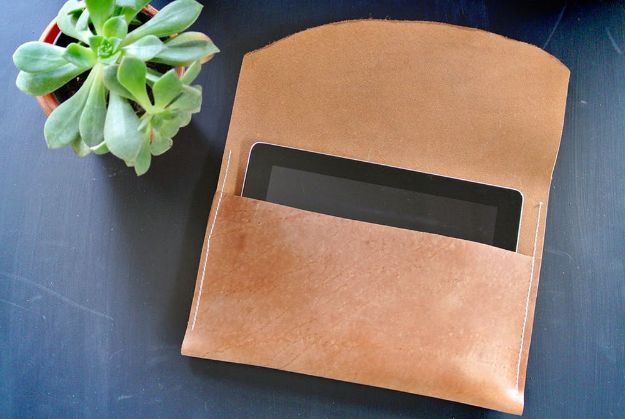 Want a stylish leather iPad protector but don't want to splurge? Well, you can create your own with the easy and simple step-by-step instructions from Brit + Co. It's a gorgeous piece that you can create without breaking the bank. This project idea only requires super basic sewing skills so getting started will surely be a breeze.
10. Portable First Aid Kit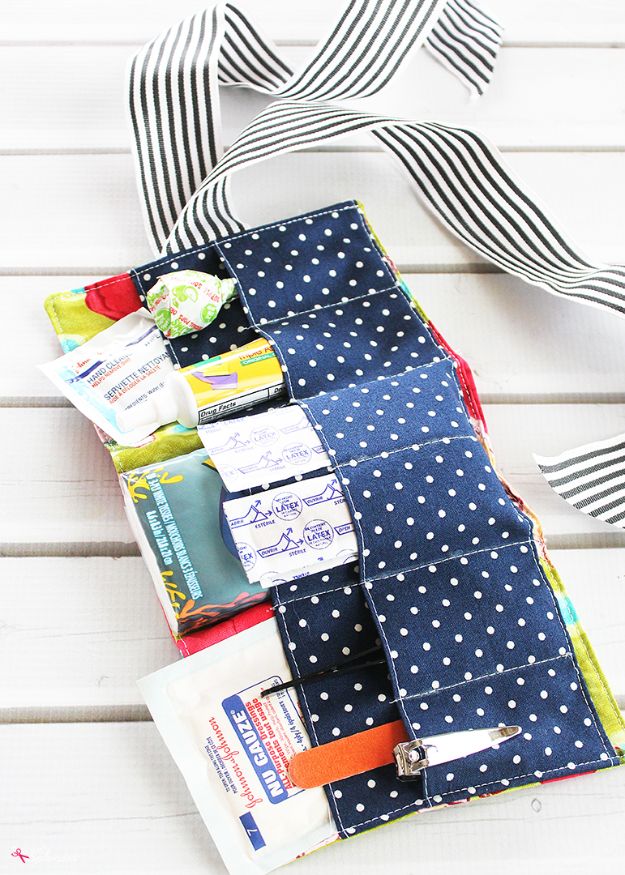 Got fabric scraps from your sewing stash? The portable first aid kit is a terrific sewing project that you can make and sell from using fabric scraps. It looks super cute and super functional too. I love the little compartments and pockets for the band-aids and other stuff. It's an easy and inexpensive DIY that can make for a perfect gift as well.