Looking for a way to make some extra cash this year? With the holidays coming up, I am realizing I don't have anything extra in my budget for gifts, not even for supplies to make my favorite kind of present, the DIY variety! Some of my friends have been making money with their Etsy shops for several years, and I used to think this way somehow impossible for me, even though crafting is absolutely my favorite past time. I am just not quite as artistic as my BFF, and not nearly as tech savvy as some of the other. Last month, I finally sat down and looked at what crafts were selling online, though, and it turns out most of the top sellers on Etsy are completely doable my even DIY novices. I made a list of the top 75 ideas for crafts to make and sell so you could see for yourself.

With only a few supplies required and minimal expense, you can craft your way into that extra money you want to have. With some cool dollar store ideas, a trip to the local Dollar Tree should have you in business in no time. Gear up early to be ready for the holiday shoppers who are sure to love the 75 crafty creations as much as we do. Complete with easy to follow step by step tutorials, these no-fail ideas are the best around. Check out this fun list of crafts to make and sell and see for yourself. Happy crafting!
Crafts to Make and Sell
1. DIY Confetti Tray
I love confetti and this DIY confetti tray is such a simple material but it instantly adds a little more fun to any project, party or space that you use it in.  Today, I tried out a brand new product and paired it with confetti. First of all, have you all seen Mod Podge Dimensional Magic Glue
 before?  The stuff is pretty amazing and it appears like there are about 2 million different things you can use it for!  I keep wanting to try and make a few buttons using it. I bought two bottles of it and have been waiting for just the right project and was really excited with how this project turned out when I was all done with it. I just painted my a Mod Podge layer on my tray, then sprinkled it on my tray with some extra glitter for flair, crushed it down with my hand and applied a generous coating on top. When it dried it looked amazing.
2. DIY Mini Mountain Photo Holders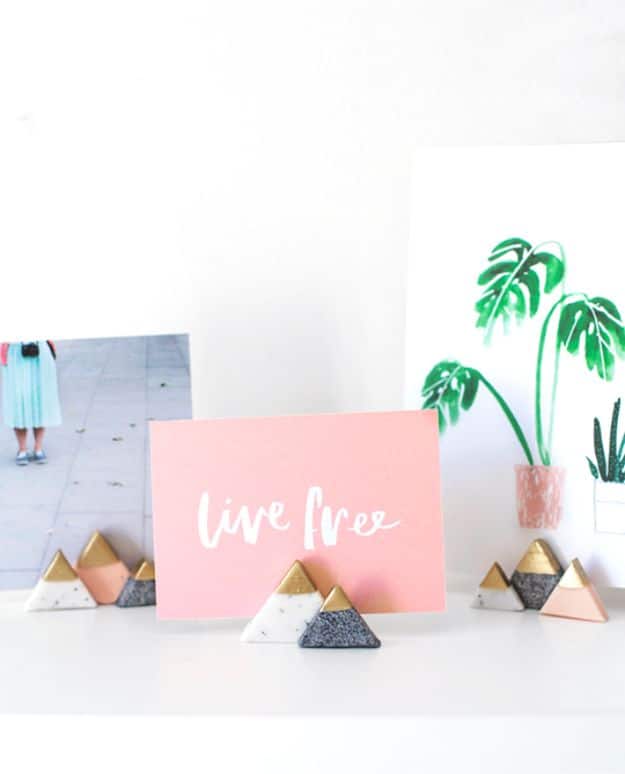 These DIY mini mountain photo holders are a super cute way to display your own snaps, creations, or the sweet momentos you pick up on your merry way. Not to mention they're perfect for the upcoming holidays! You can Have a few dotted along a shelf or one by your bed to create an interesting way of showing off your paper goods, especially those that aren't quite big enough for your walls but love regardless. Just use modeling clay and nail polish to create this stunning effect.
3. Mod Podge Clipboard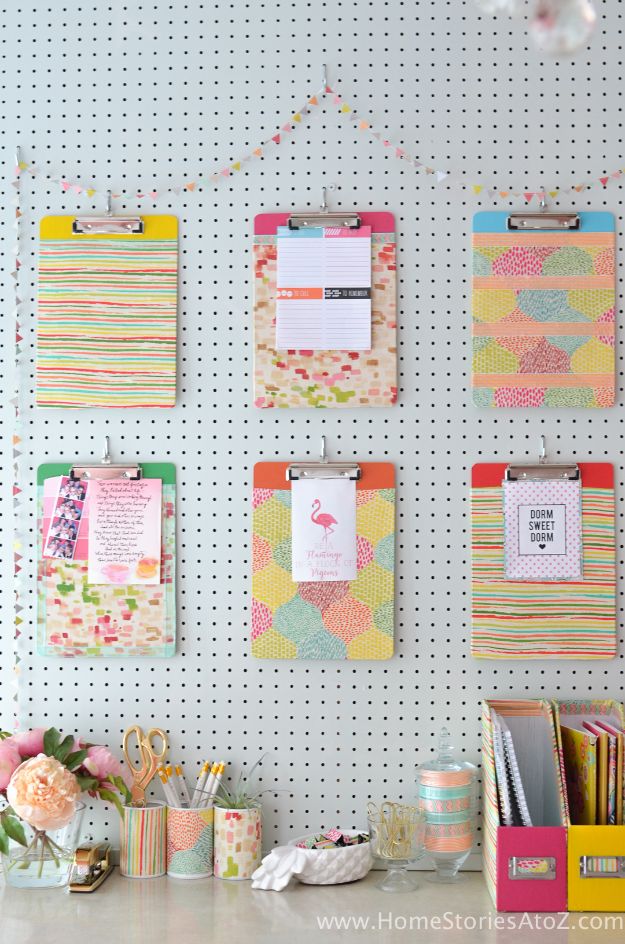 I love clipboards, you can have a mini desk anywhere you might be with one. When I saw this DIY Mod Podge clipboard idea on Pinterest, I went crazy. I decided to make a complete wall grouping for her dorm room. I love using napkins for my Mod Podge, but you can use any paper or cloth product, it will work out sensationally.
4. DIY Small Storage Boxes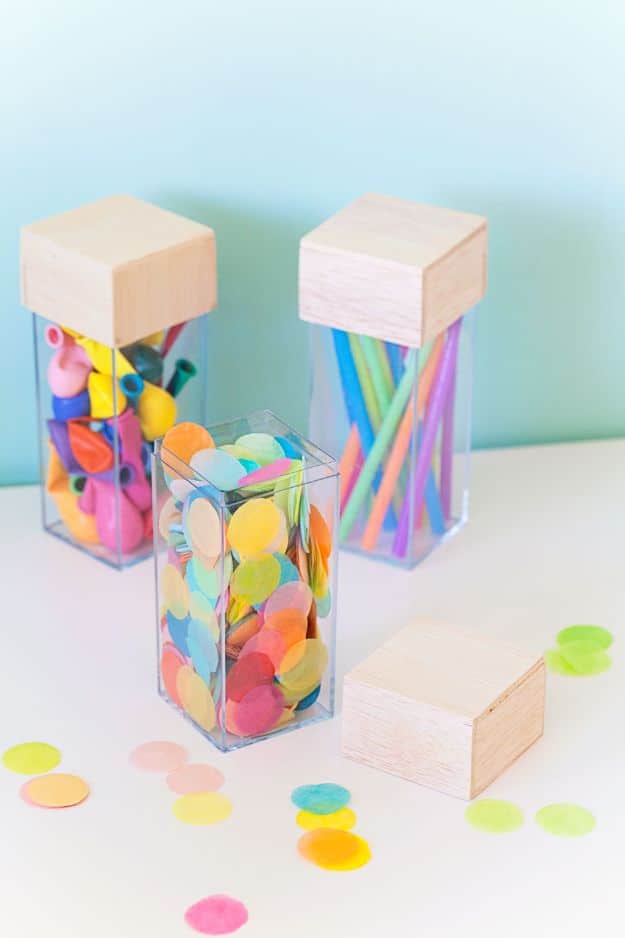 I was coming DIY projects online and I saw these perfect  DIY small storage boxes are just what I needed for my office. So, I found these cute acrylic boxes and knew I wanted to do something different and fun to them.  I usually gravitate towards color but because the containers were clear I wanted the contents to pop more than the container.  My office has lots of wood accents so I wanted to create a wood lid to match.  I LOVE how these small storage boxes turned out!  You can leave the lid plain or paint them!  AND the best part?  No wood cutting
5. DIY Gem Stone Bobby Pins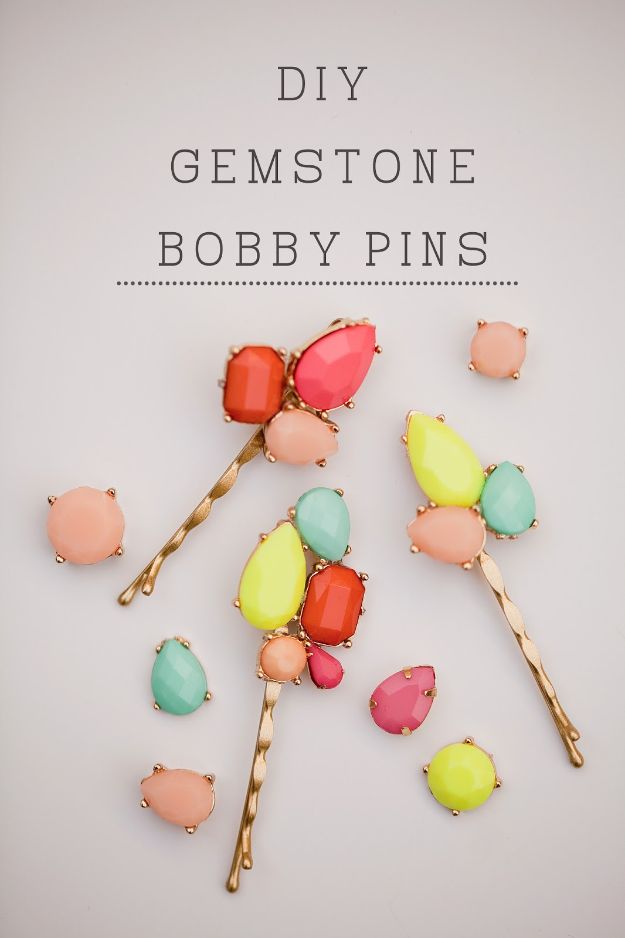 Do you need a great idea for broken jewelry? Listen to this, I thought of this very simple DIY when my vintage 1950s necklace broke.  I didn't want to throw it away, but couldn't wear it anymore. I'm so thrilled they turned out as WAY adorable bobby pins!  I seriously LOVE them and want to wear them all the time.  I mean, I am pretty obsessed with any kind of hair accessory so these are right up my alley. This DIY is so incredibly simple. Make them for yourself or give them out to friends,  either way, they are worth a try!
6. DIY Fruity Zipper Purses

These zipper pouches are so cute and functional, we just can't have enough of them in our lives. I like to use them for change, makeup, jewelry, keys, a phone, or even love letters from my honey. They are so simple to sew, this one involves a zipper and requires an intermediate level of sewing skill. Once you get this one down though, you can pump them out all day long and they make great gifts for everyone. A cute but easy DIY sewing gift you can give to almost anyone. Perfect for a Christmas gift idea, but great for year round gift giving.
7. DIY Plastic Animal Planters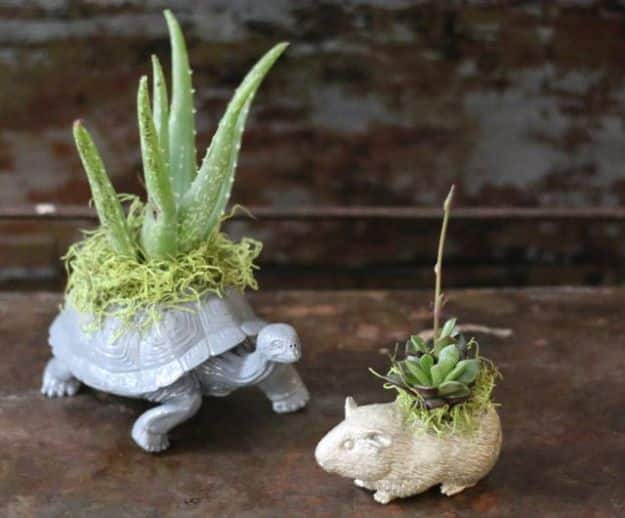 I needed a few small gifts to give the teachers at my kid's school and I saw these fabulous DIY animal planters on Pinterest. I had all the small cuttings I needed to fill them from my back garden and found these cute planters at Michael's craft store. Michael's always has everything I need for all my DIY projects and you will always have a guaranteed 40% off coupon available on their website, you can access it on your phone while you are standing in line. It's a great place to create your dreams and save money as well.
8. Dishwasher Safe Painted Dishes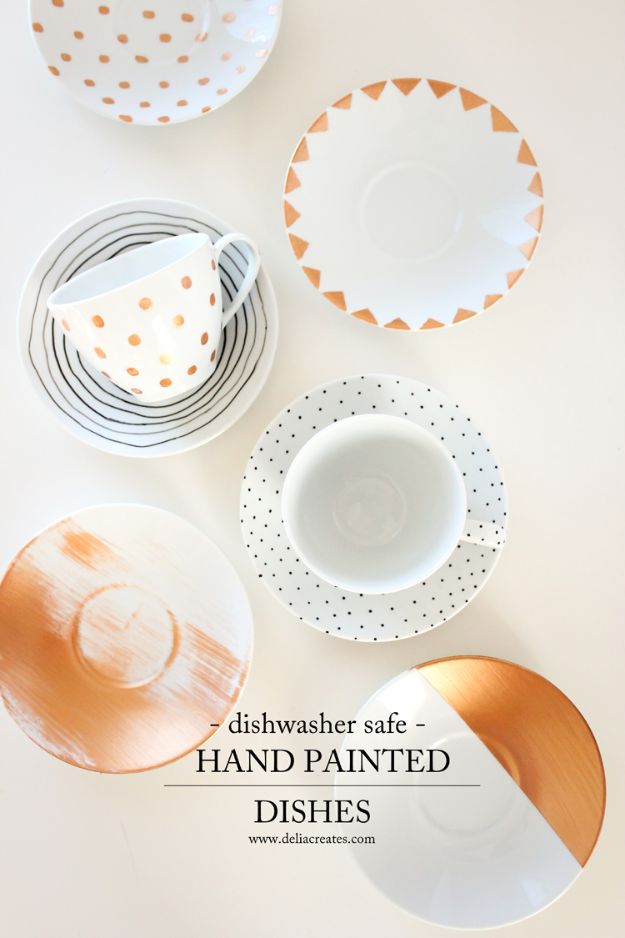 I really wanted to make some DIY hand-painted dishes and I recently discovered Pebeo porcelain paints and now I want to paint all the dishes! I was going to try a dipping method but then I found the Pebeo paint pen, and instead decided to doodle around with a bunch of different ideas. I kept the dishes all to coppery gold and black paint so that they still coordinate with each other and are easy to mix and match.
9. Rock Photo Holders

I have so many photos in boxes and albums and I never get to enjoy them because I have to set aside a complete day to look through them, then I get hit with emotional overload by all the memories I am reliving at once. I wanted to make some easy DIY photo holders so I could select a few and display them for a while, then switch them out every so often. These come together so quickly and are relatively inexpensive to make. You can find a bag of smooth river rocks at the craft store and some copper wire at the hardware store, or pretty much anywhere! Paint the rocks solid colors or mix it up with patterns. You could even just keep them unpainted for a more rustic feel. These little photo holders would be such a cute gift for dad or Grandpa for Father's day. Wouldn't they look adorable sitting on an office desk?
10. DIY Cactus Ring Holder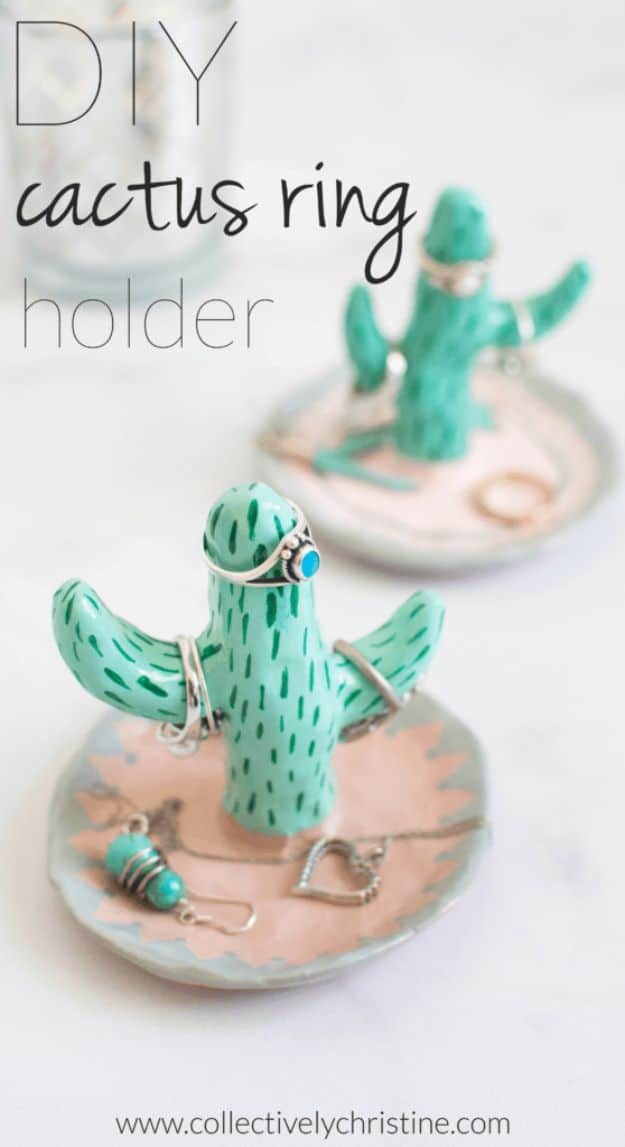 This DIY cactus ring holder is so easy to make and pretty cheap too! I'm a huge DIYer because I love making things myself. You get a sense of pride and accomplishment knowing you made it. I used white oven bake clay, acrylic paint, Polyform Sculpty Glaze, and Sculpty Bake & Bond. This clay making is totally addictive, you will not be able to get enough of the hours of fun you will be having with this stuff.
11. DIY Homemade Citronella Candles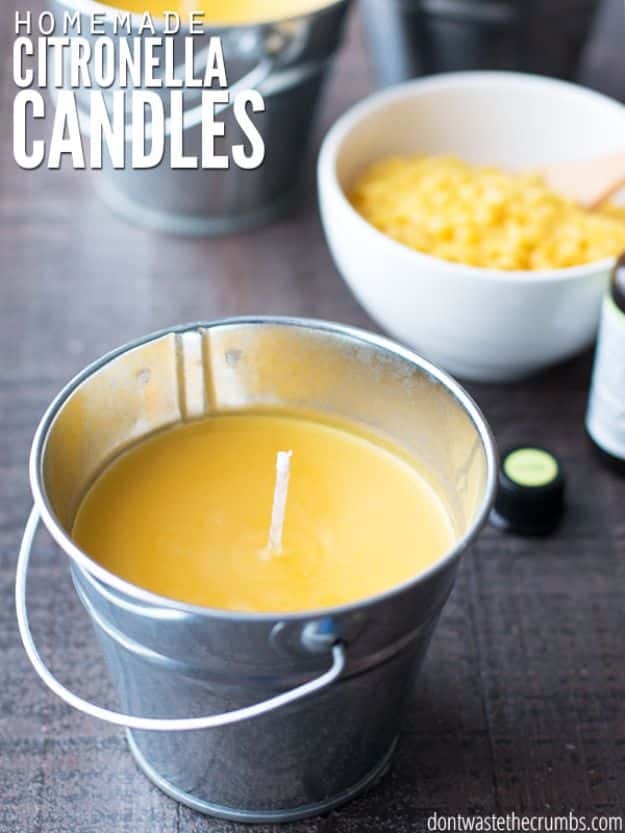 12. DIY Unicorn String Artwork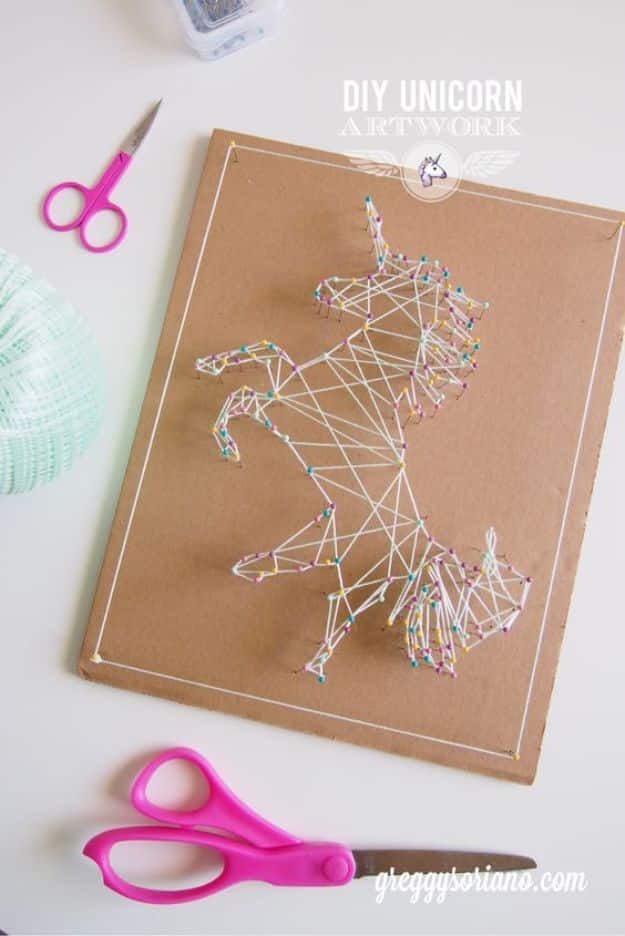 13. Tiny Terrariums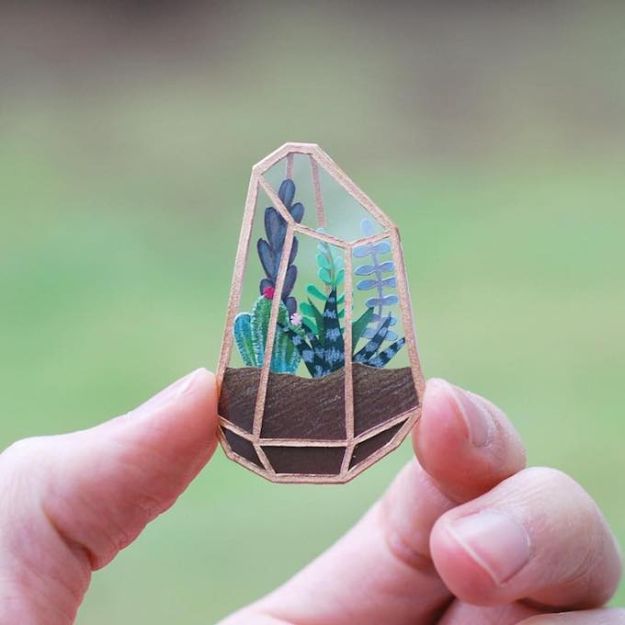 14. DIY Gold Foil Painted Pots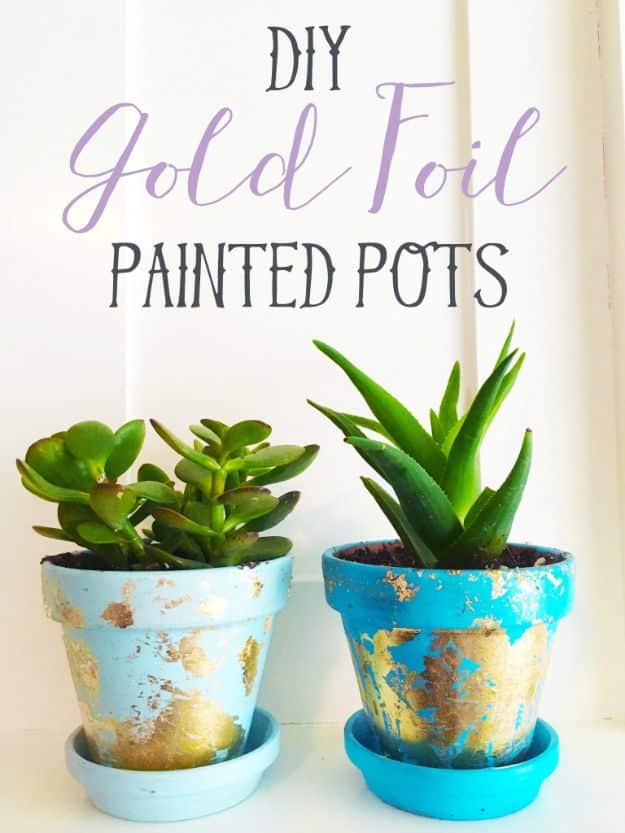 15. DIY Mini Piñatas
16. Mason Jar Candy Pedestals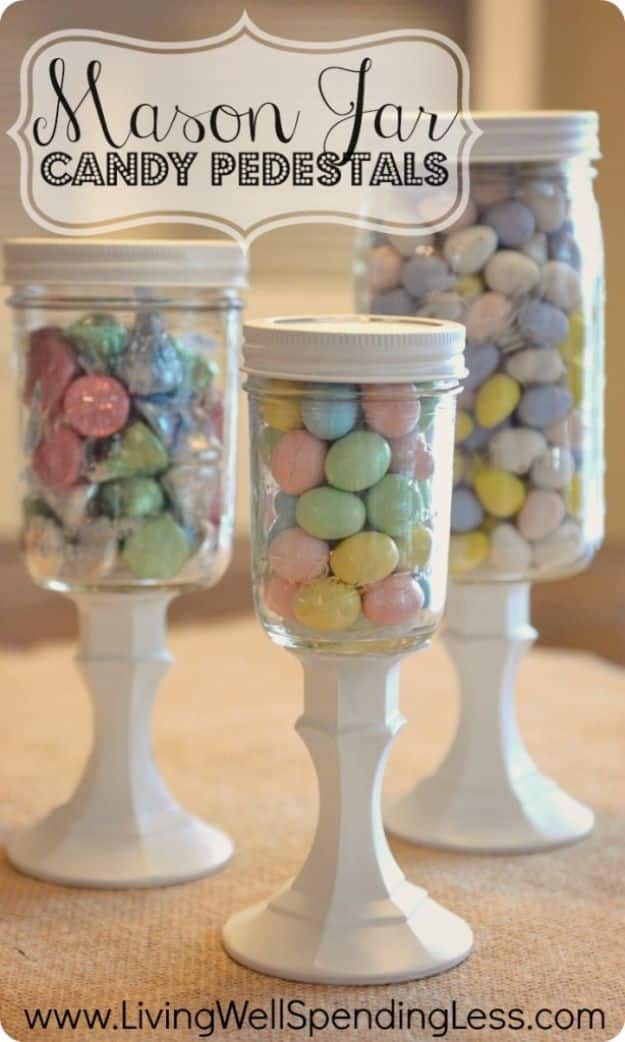 17. Tissue Paper Flamingo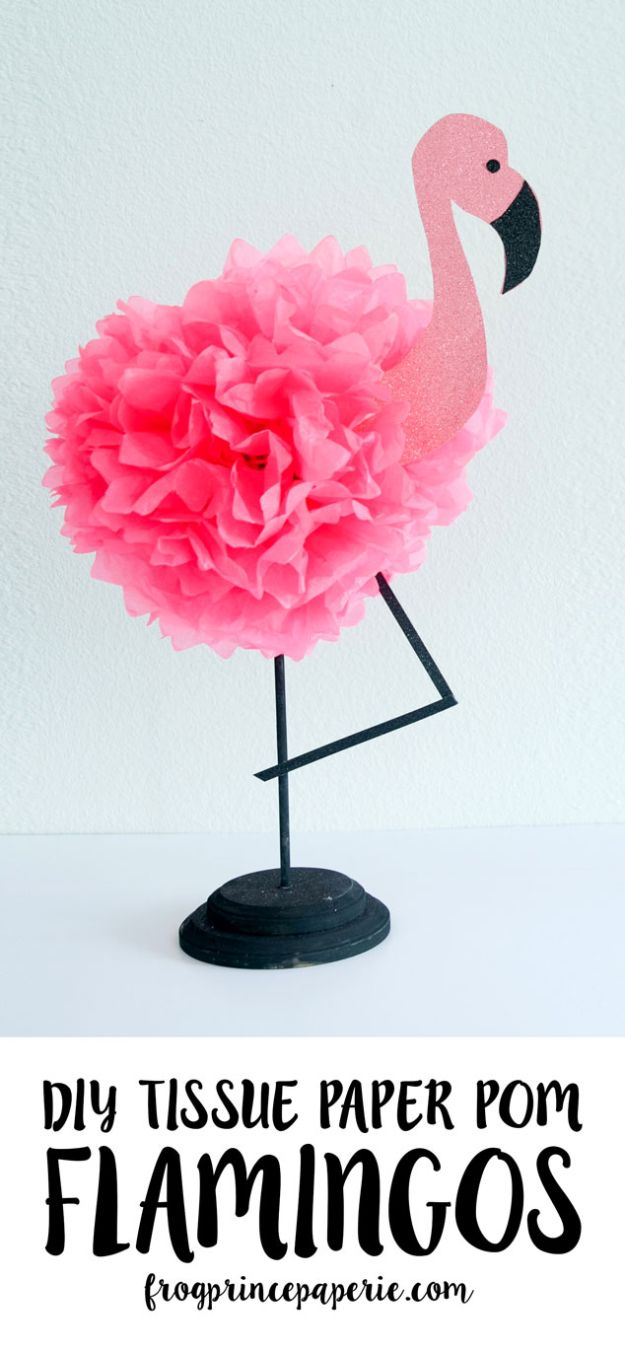 18. Glittered Mason Jars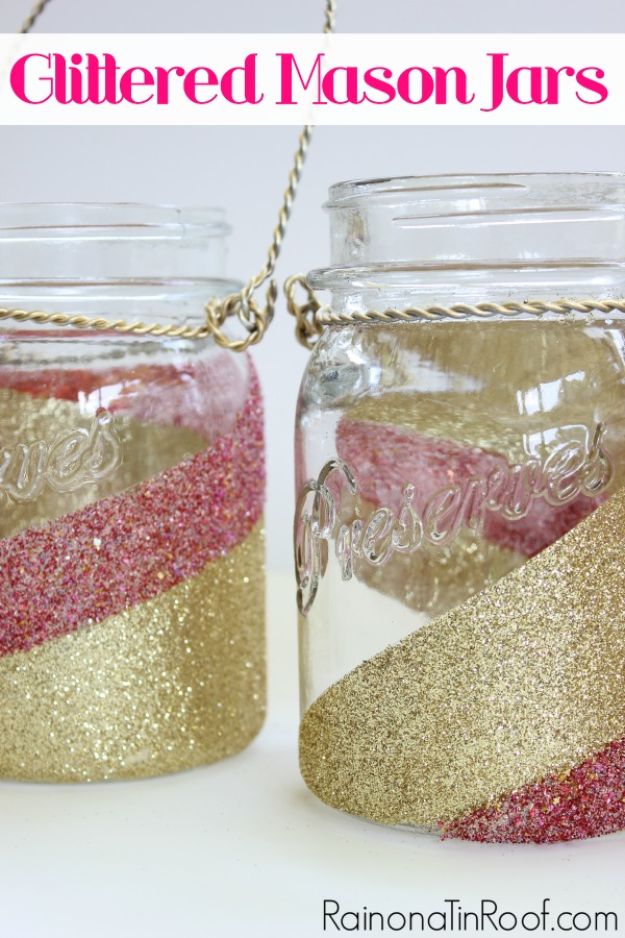 19. Matchbox Suitcases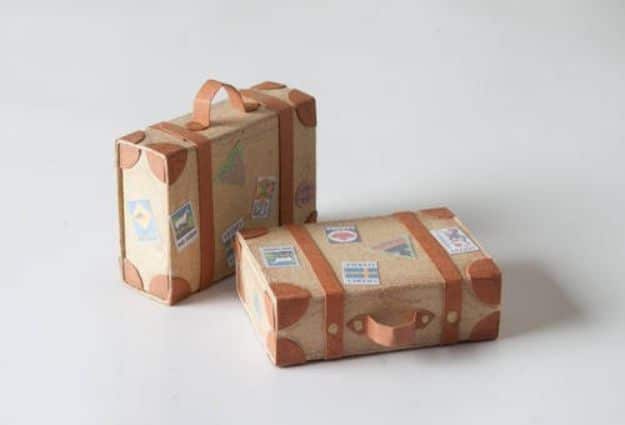 20. Cutest Fabric Hair Bow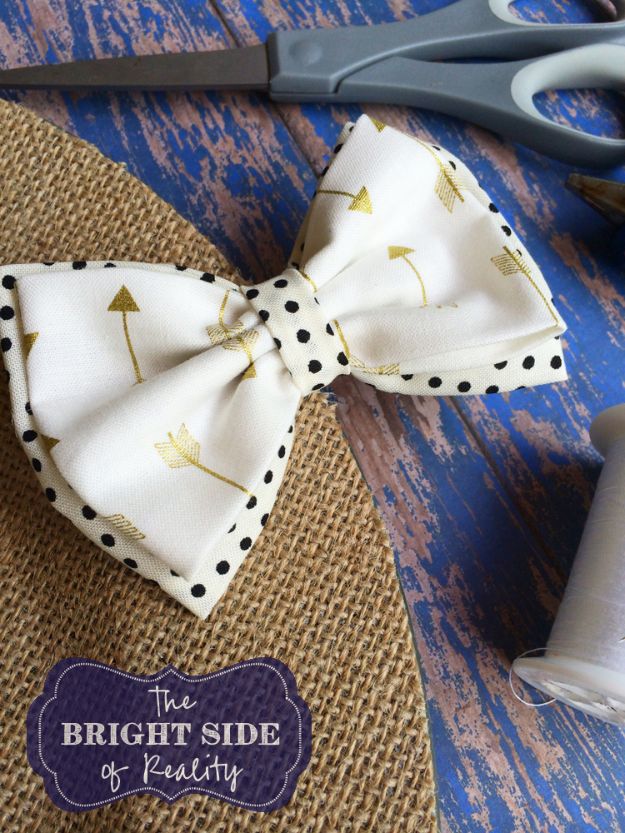 Please follow and like us: