4th of July is right around the corner so here are some super simple 4th of July DIY ideas that take less than 5 minutes to make!
If you are trying to get ready for a last minute 4th of July party, then these ideas will save you some time and money. I spend a total of $15 for all of the supplies for these DIY projects. I got everything at Dollar Tree except the Skittles and craft paint, which I bought at Walmart for $4 total.
Craft Supplies Needed:
hot glue gun and glue sticks
e6000 glue
scissors
painter's tape
Items You Can Buy at Dollar Tree:
foam wreath
garlands
candles
vases
candleholders
American flags
patriotic flowers
burlap ribbon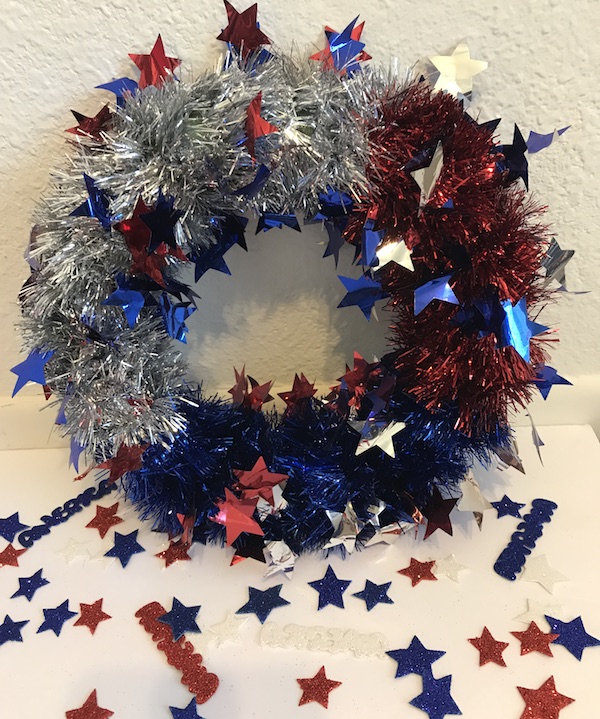 4th of July Wreath
foam wreath + hot glue gun + red, white and blue garland
Wrap garland around wreath and secure both ends with hot glue.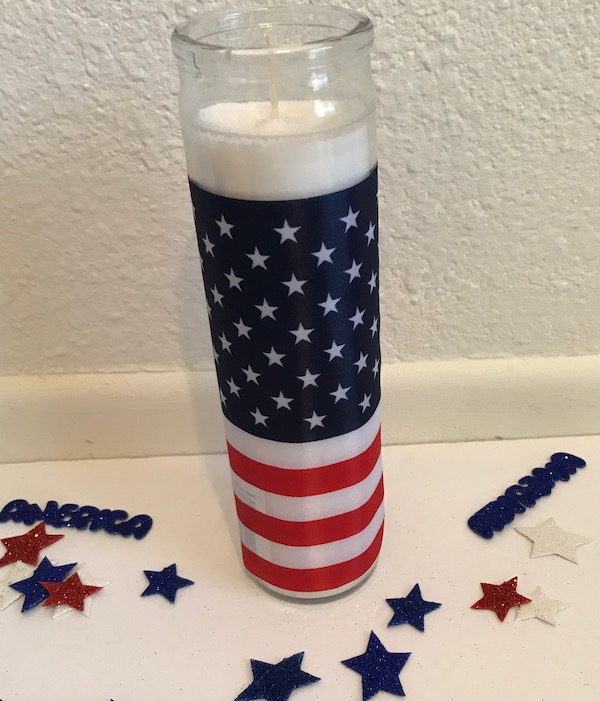 4th of July Candle Centerpiece
3 for $1 flags + tall pillar candleholder + hot glue gun
Using fabric scissors, carefully cut the flag off the pole and wrap it around the pillar candle and hot glue it to the candle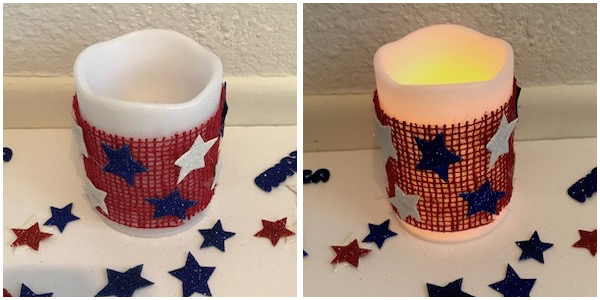 Red Burlap Star Candle
LED Pillar Candle + red burlap ribbon + foam table scatter
Hot glue burlap around candle then glue stars to the burlap ribbon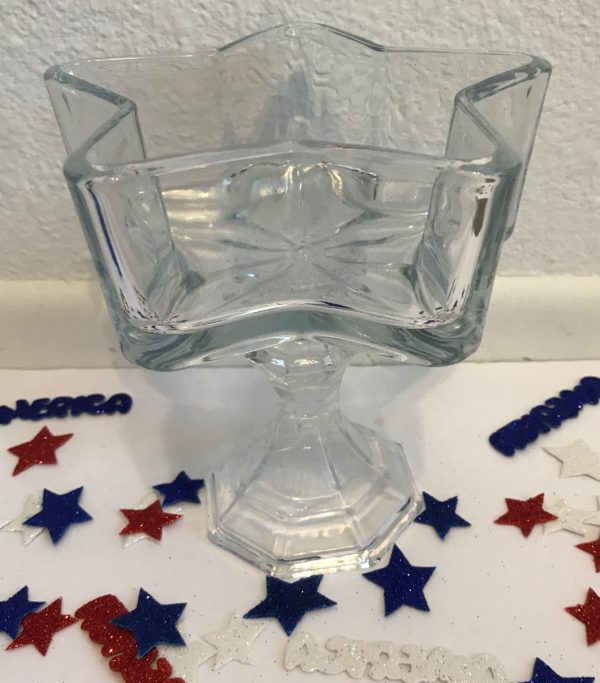 Star Candy Dish
glass taper candleholder + e6000 glue + star shaped glass bowl
Add e6000 glue to the rim of the glass candleholder and place the bowl on top and press down.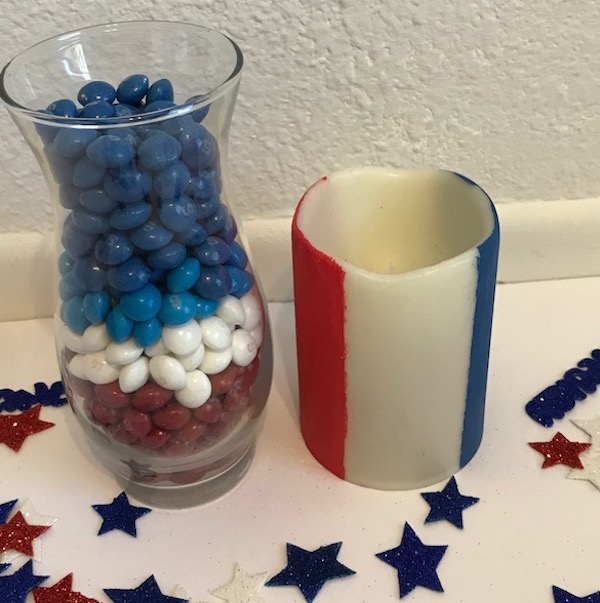 Patriotic Vase & Red and Blue Stripped Candle
patriotic Skittles (can be found at Walmart) + small glass vase +  LED candle + red and blue paint ($0.50 each at Walmart) + painter's tape
For the patriotic vase, just separate the candies by color and add to vase.
For the stripped candle, add two strips of painter's tape on opposite sides of the candle and paint one side red and the other blue.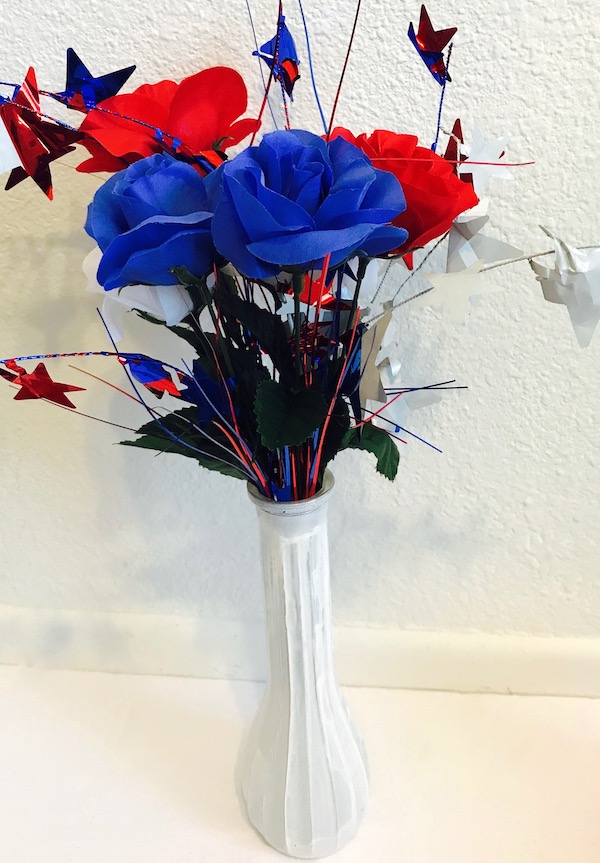 Patriotic Flower Centerpiece
small glass vase + white spray paint + red, white and blue flowers + tinsel star garland + foil strips
Spray paint vase white. Cut garland into 12 inch pieces. Arrange garland and foil around flowers in the vase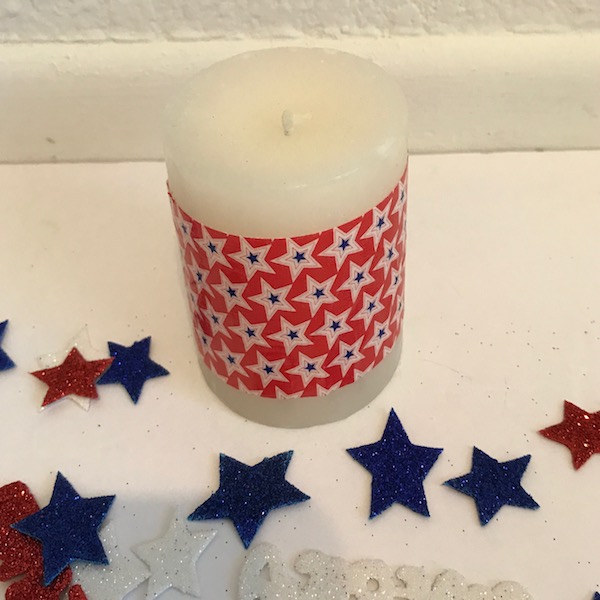 Decorative Candle
patterned duct tape + small pillar candle
You could also use washi tape