DIY Dollar Store Christmas Decorations
Each of these decorations cost a couple dollars to make! I got all the supplies at the Dollar Tree. I have a very small Christmas decoration budget, but I am still able to make it work with some creativity.
Supplies:
4 candles in various sizes.
Green and red burlap
Snowflake stickers
Letter stickers
Bows
Jingle bell ornaments
foam wreath
Red and white garlands
Total Cost: $13
To put make these items, I only needed a mini glue gun, which you can get at Walmart for $3 and a pack of glue sticks for $1.
I had enough stickers, burlap, and ornaments left over to make several more Christmas projects so the real cost is much lower than $13
So here's what I made: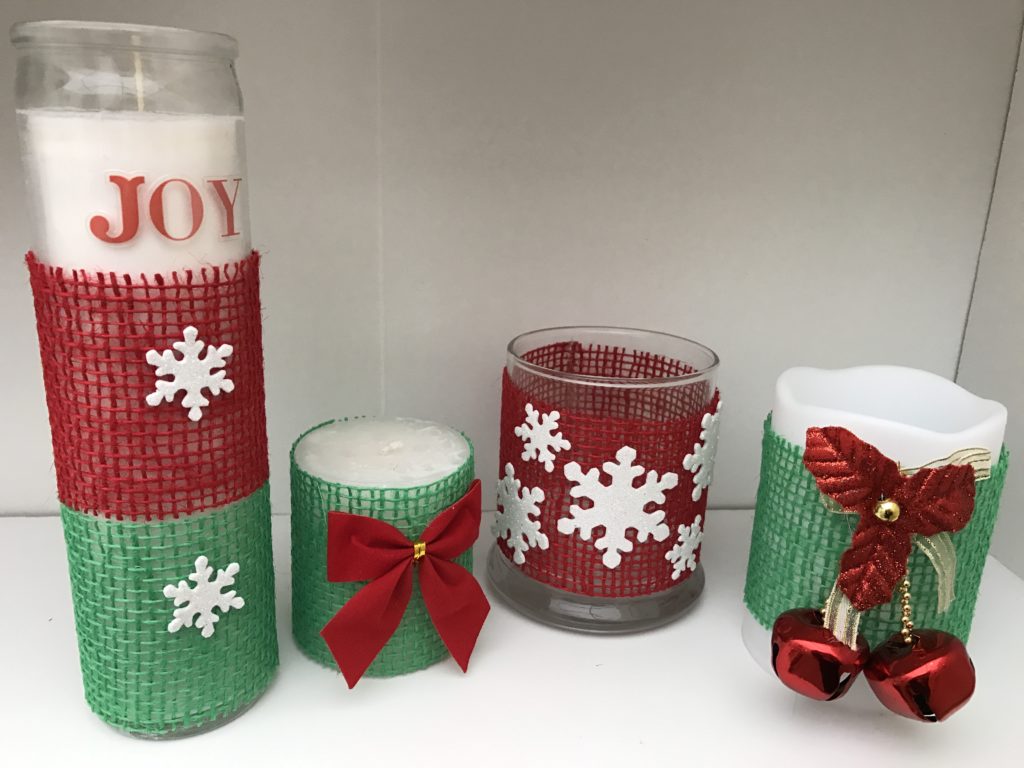 4 Cute Christmas Candles
---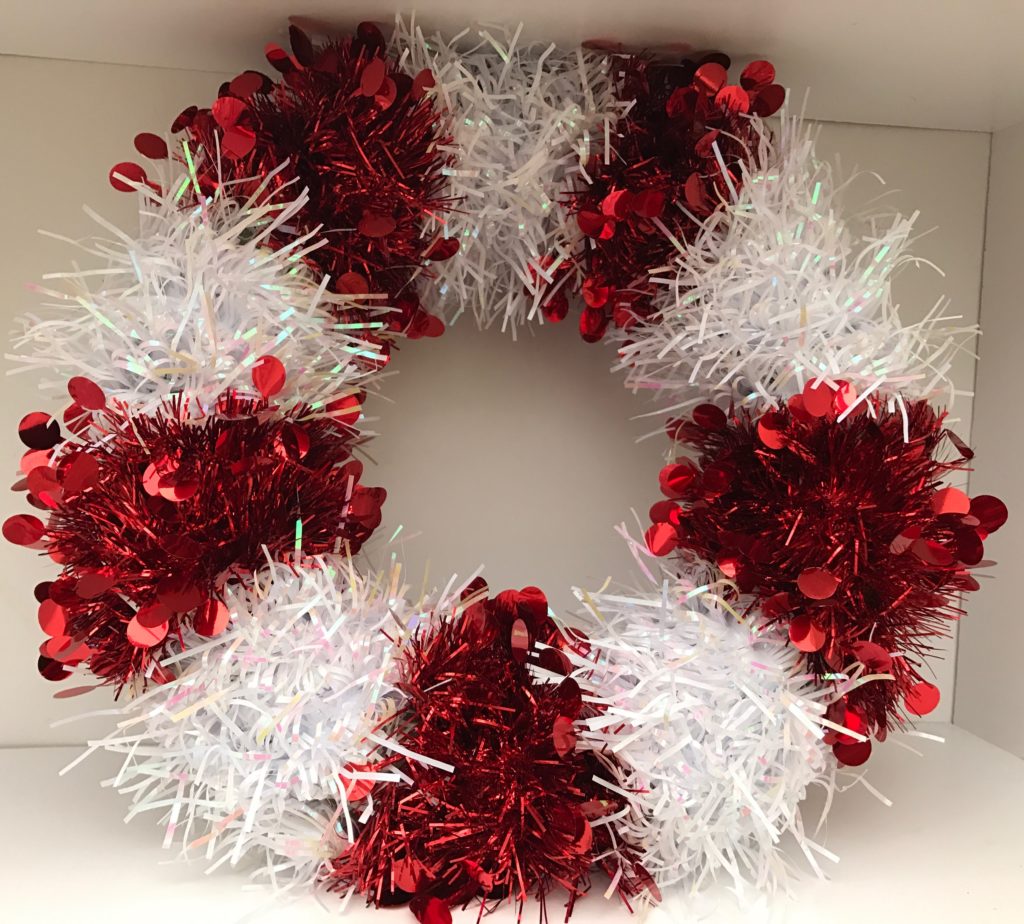 Candy Cane Wreath
The wreath is made from white and red garlands that I cut into smaller pieces and glued to a foam wreath.
It took less than 10 minutes to make!
---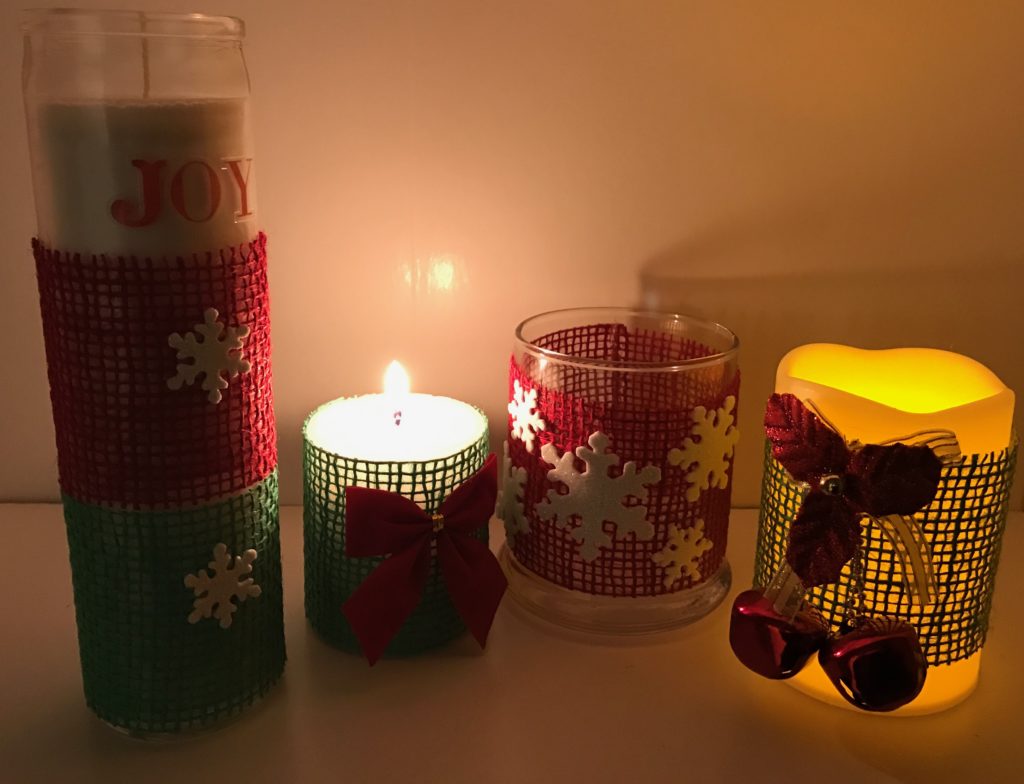 I will be adding other dollar store Christmas projects to my blog every week so stay tuned for more!
---
If you are interested in more cheap Christmas DIY decoration ideas, check out my previous Christmas posts: