I had a blank wall in my bedroom and I wanted to decorate it with something unique, I already had lot's of pictures everywhere, so I really wanted something a bit different, so I went searching Youtube for a project that looked completely original and I found the answer to my prayers, The DIY Floral Wall Art Idea was so perfect for my room and exactly what I wanted. I couldn't wait to get started making it. I felt like the minute I saw it I just knew how to make it, I wasn't going to have to reference the video at all. I quickly gathered my materials so I could start this awesome project right away.
Materials:
1 Piece of Doweling
5 Bouquets (from Michael's Craft Store or Hobby Lobby)
Long String Of Green Garland
Some Floral Wire
Some Fishing Line
Scotch Tape
Wall Brackets (optional)
Attach 12 strands of fishing line to the doweling and secure them in place with Scotch Tape, then cut the flower stems to about 4 inches and wrap floral wire around the bottoms as you attach them to the fishing line.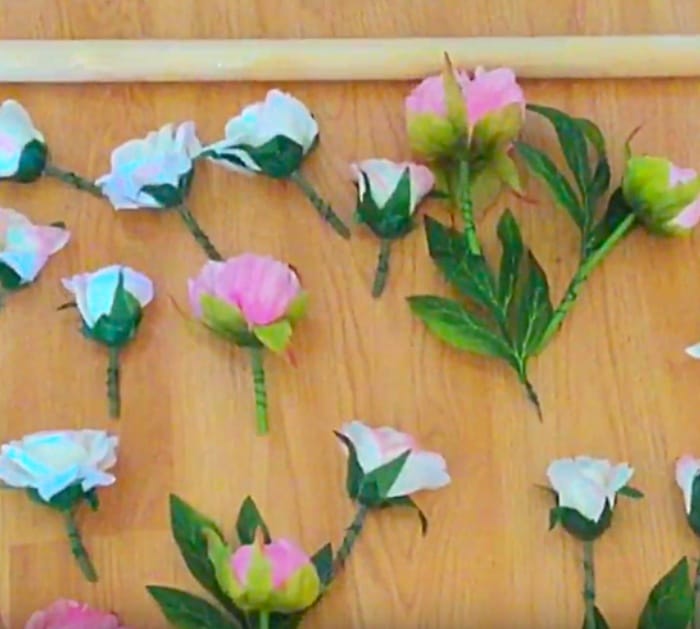 Attach wall brackets and drape green leaf garland on the doweling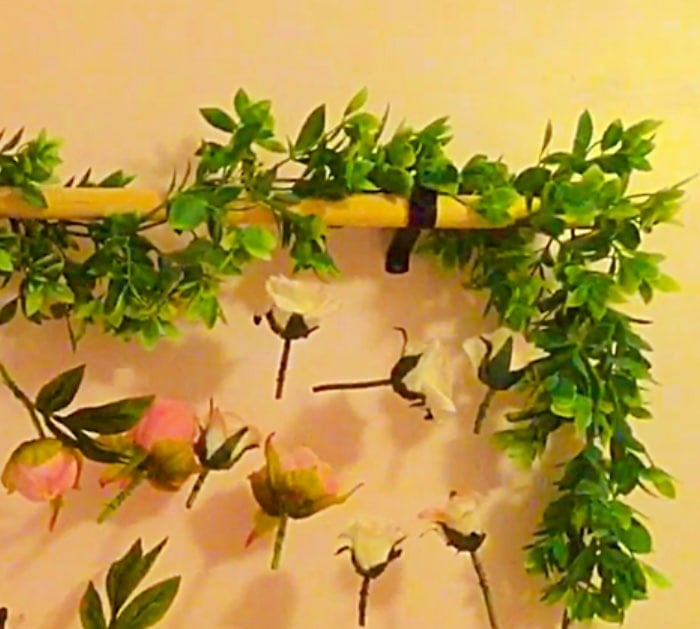 This DIY Floral Wall Art turned out even more beautiful than I expected, I absolutely love it and it's not overpowering to the room at all. It is kind of frilly but in a very minimalistic way, it looks opulent, but not overly ornate. The DIY Floral Wall Art is airy and gorgeous and really everything I hoped it would be.
DIY Floral Wall Art
Please follow and like us: