I have so many oven mitts I always end up using them for hot pads on the table when I serve food out of the skillet or straight from the casserole dish. While it works absolutely fine, it doesn't look all that great and the crazy thing was, I didn't know I even needed anything better until I saw this fabulous tutorial on how to sew a large hot pad and I was instantly smitten with the hot pad, I just sat there thinking dear Hot Pad, where have you been my whole life?  Crazy I never made one because I love sewing and quilting all year round, but especially love sewing and quilting after the New Year. Nothing makes the holiday season more bright and homey than DIY decorative accessories made from patchwork remnants fashioned into incredible holiday seasonal flair. I had some scrap fabric I bought on sale at JoAnn's Fabrics for next to nothing but didn't quite know what I was going to do with them. Then I found this beautiful hot pad and could not wait to try it! I started by Then I just followed the simple instructions and made my basic square potholder shape. Here are the basic measurement instructions and materials list.
Materials:
1 (12 x 16 ) inch piece of cotton for the front
1 ( 25 x 19 ) inch piece of cotton for the back
2 ( 12 x 16 ) inch pieces of cotton batting
Some Quilter's Batting Adhesive Spray
Thread
Scissors
Then you make a sandwich (basically) using the batting spray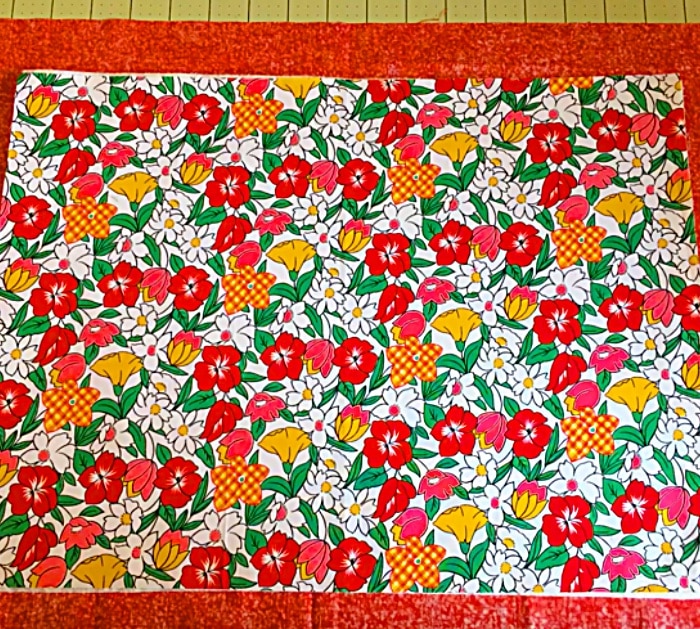 Then you just sew that together with long quilting stitches across (or any quilt stitching you choose). Then you fold up the back onto the front and clip it then sew down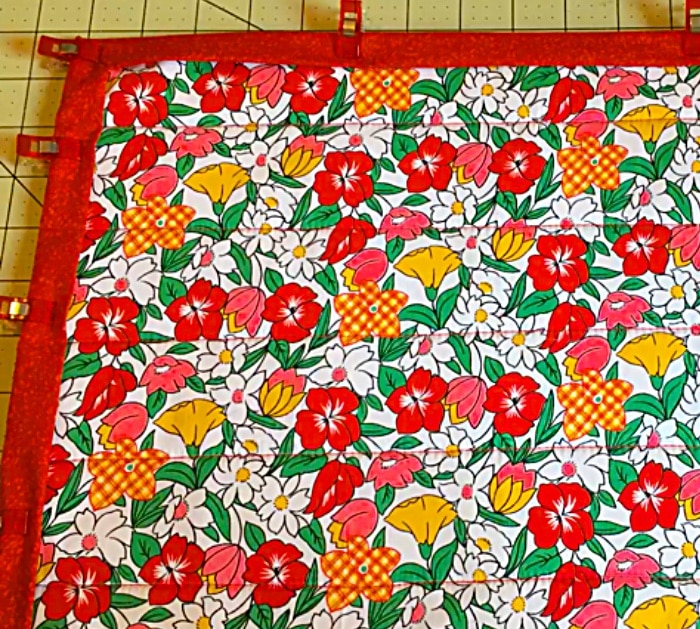 This is a gorgeous hot pad and it was super easy, I hope everyone enjoys it as much as I did.
DIY Quilted Casserole Hot Pad
Please follow and like us: