Dollar Tree Easter Bunny Scene
Spring is almost here and Easter is right around the corner so here is a quick and easy dollar store Easter decoration idea that only took about 15 minutes to make and used $1 supplies that you probably already have!
Supplies for Dollar Store Easter Decoration
hot glue gun and glue sticks
4 picture frames
white foam board
pencil
craft knife or scissors
$1 Easter figurines
Easter eggs (Try this tutorial for realistic dollar store Easter eggs)
Easter grass
Dollar Tree didn't have any easter figurines this year so I got one of the easter figurines at Target's Dollar Spot for $1 and the other one I found at Walmart for $2. You could also find them at thrift stores for around $0.50 too.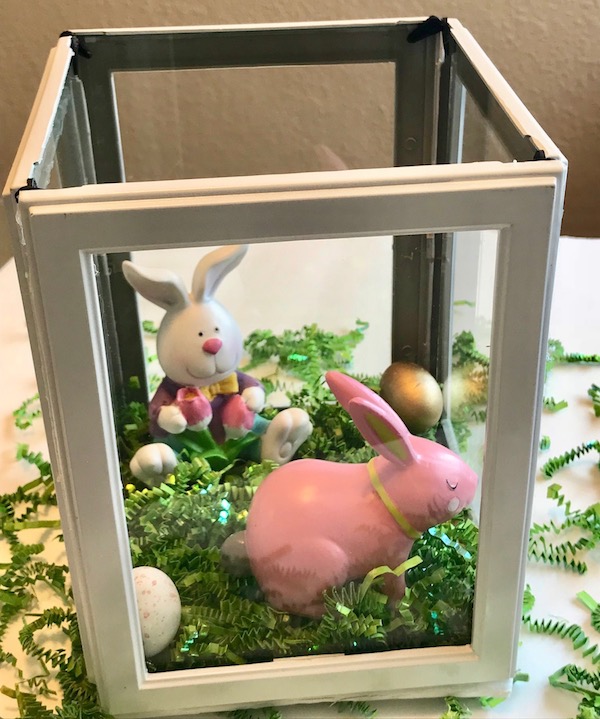 Directions for Dollar Store Easter Decoration
Remove the plastic, frame back and picture inserts from the picture frames.
Glue the corners of the picture frames together. Hold together firmly until each frame dries (about a minute). Be generous with the glue because you want it to hold up well.
Using a pencil, trace the outline of the box onto the foam board.
Cut out the outline, erase pencil markings and glue the foam board to the bottom of the box.
Put the grass on the bottom of the lantern and arrange your figurines where you want them.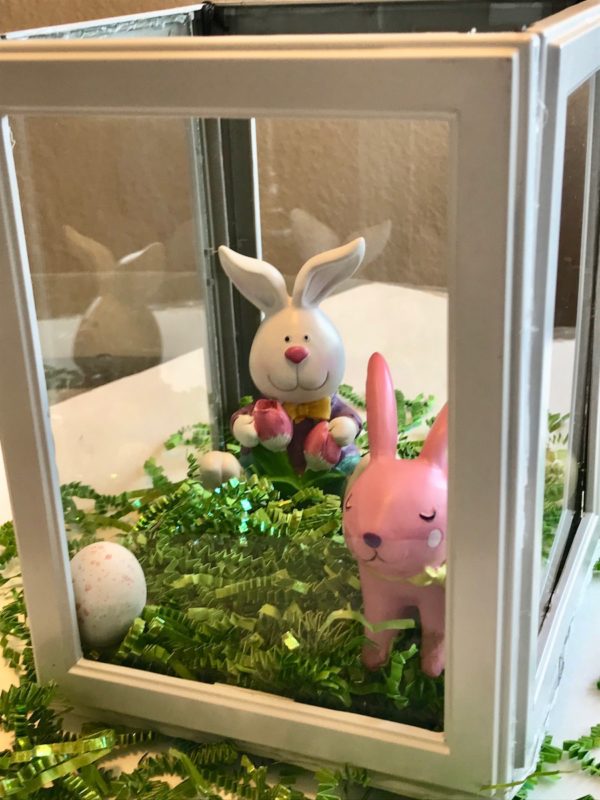 Happy Easter!!!
---
Looking for more easter decorations? Check out my other posts:

75 Dollar Store DIY Easter Decorations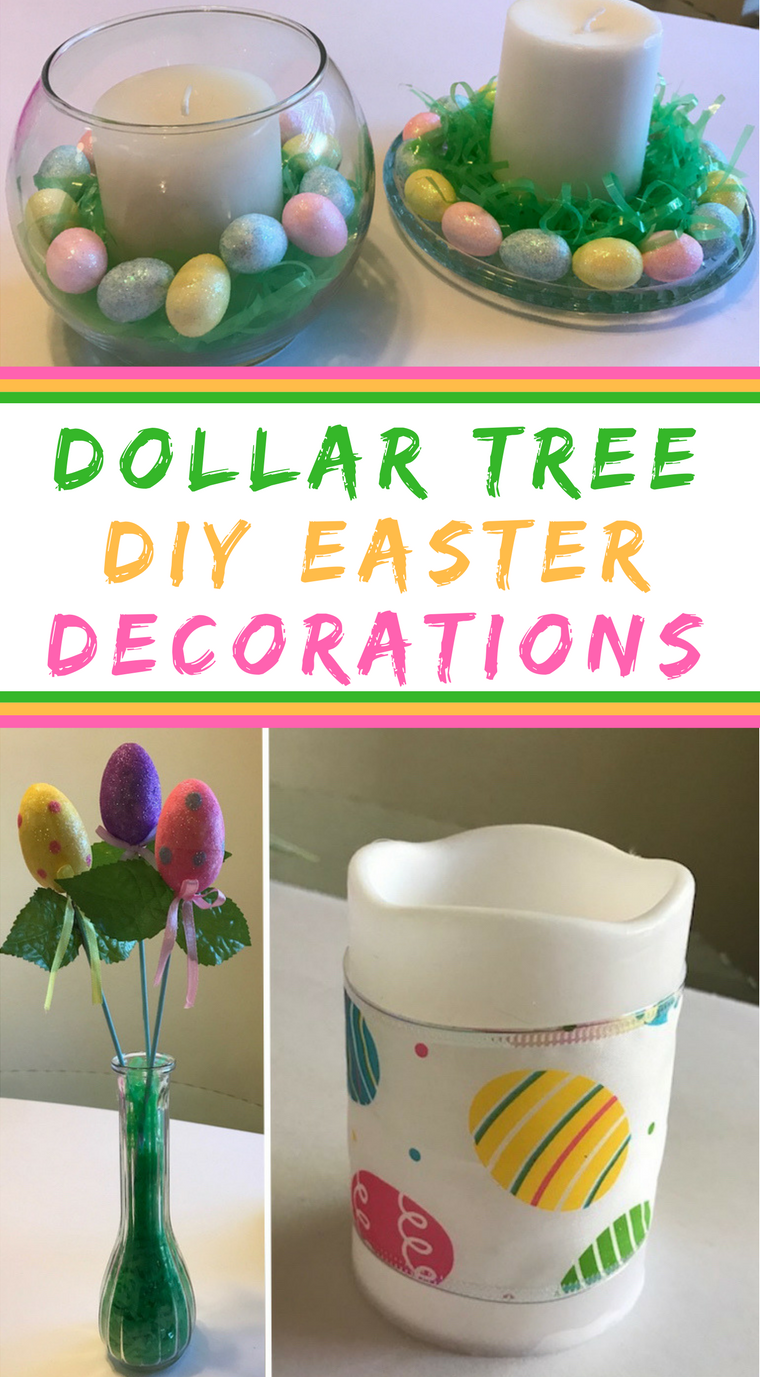 Dollar Store DIY Easter Decorations