Add a touch of love to your home with these dollar store DIY Valentine's Day decor ideas. These Valentine's Day crafts can be made for under $10 with dollar store supplies.
These valentines day decor ideas add an elegant touch to your home decor on a budget. You can get all the supplies for this project at Dollar Tree (including the pearls). The pearls come in different sizes and quantity. You can get 100 smaller pearls or 80 medium sized pearls for $1 each. You can even buy them in bulk online to use for multiple projects.
The pearl Valentine's Day tree takes the most time to make (about an hour). I watched a tv show while I completed that project to make the time fly by, but the XO picture frame only took about 15 minutes so if you don't have a lot of time to make your decorations, I recommend the latter project. If you had faux pearl necklaces, you could use those instead of individual pearls and that would definitely save time on the tree project. Dollar Tree used to sell those necklaces around halloween, but I haven't seen them in a while so I'm not sure if they still do or not.
Below you will find the detailed instructions and supply list needed for these valentine crafts. Have fun crafting and have a happy Valentine's Day!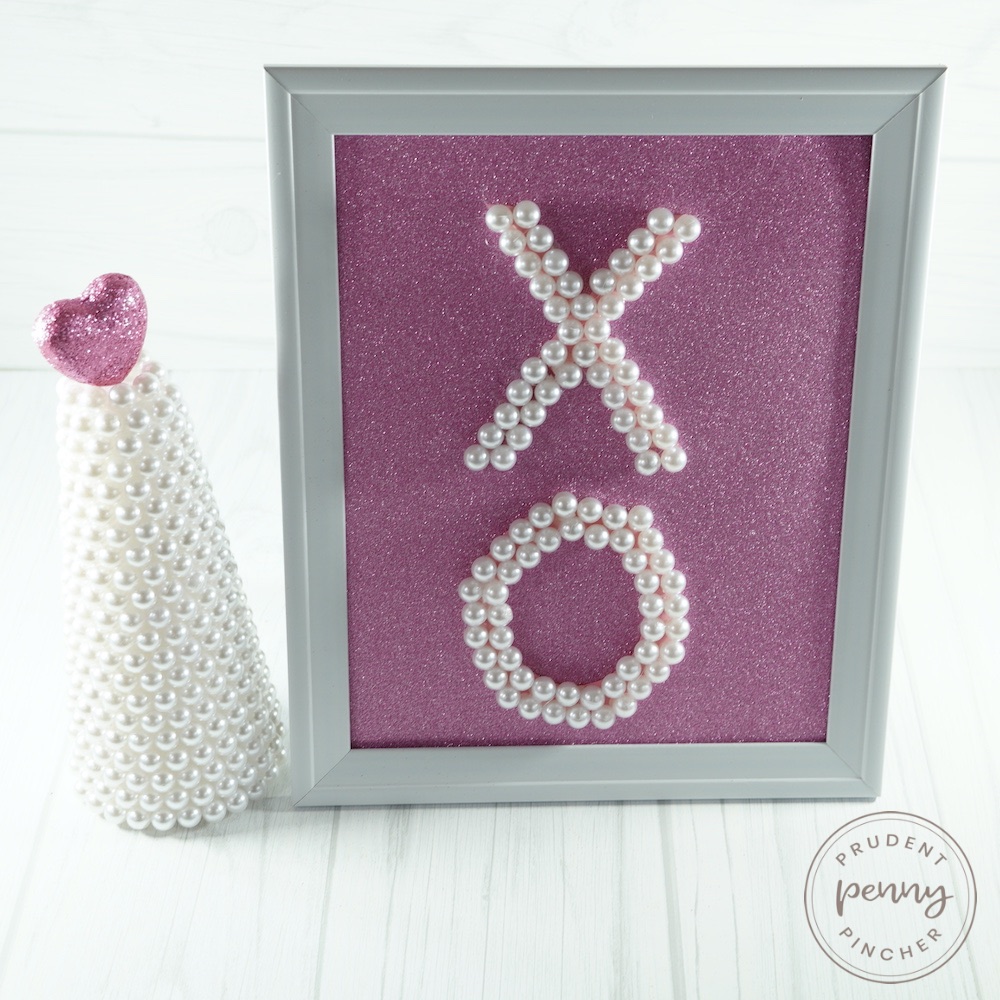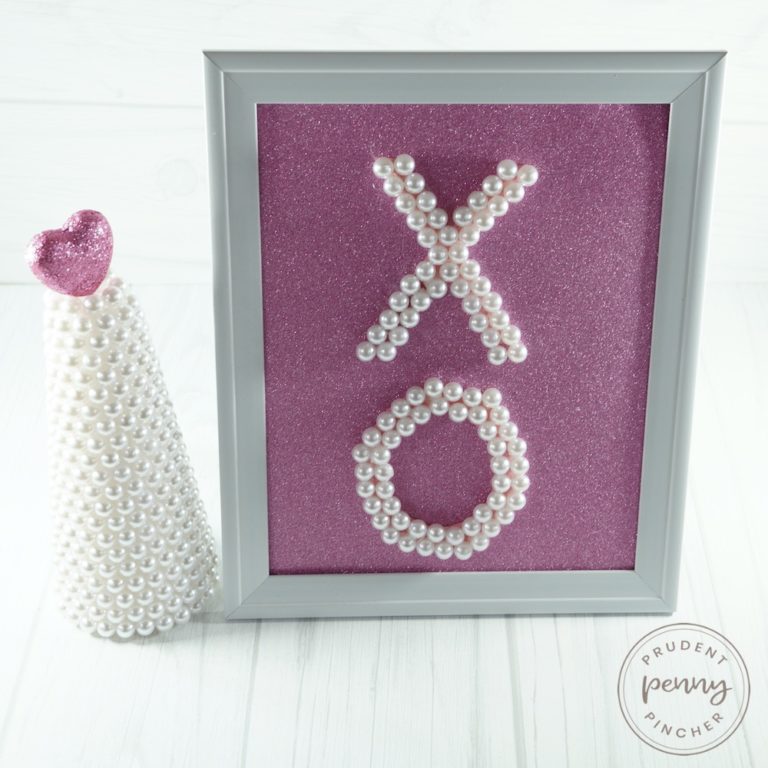 Dollar Store DIY Valentine's Day Decorations
valentine's day picture frame and valentine's day tree made from dollar store supplies
Equipment
glue gun

glue sticks

scissors

ruler
Ingredients
picture frame

white

glitter paper

pearls

foam cone

foam heart pick

pink or red
Instructions
XO Picture Frame
Trace an outline of the picture frame onto the back of the glitter paper and cut it out.

Put the glitter page into the picture frame and put the backing back on

Determine the size of the letters you want by measuring the space available on your frame. Print out letters in that size and cut them out.

Glue the printed letters in the center of glitter paper. This will be your guide for putting the pearls in the right spots.

Glue your pearls to the letters, starting from the top of each letter and working your way down. Align them in such a way that you don't see any gaps between them.
Pearl Valentine's Day Tree
Cut the stick for the foam heart pick in half and insert into the top of the foam cone until the stick is no longer visible.

Glue the pearls around the foam cone, starting all the way at the top and work your way downward until the pearls are covering the whole cone. This step will take approximately an hour.
Notes
If you have some faux pearl necklaces, you could probably use these for the Valentine's Day tree and it would make the process much faster. I believe Dollar Tree sells these around halloween, but not all year around.
Looking for more Dollar Store DIY Valentine's Day decor?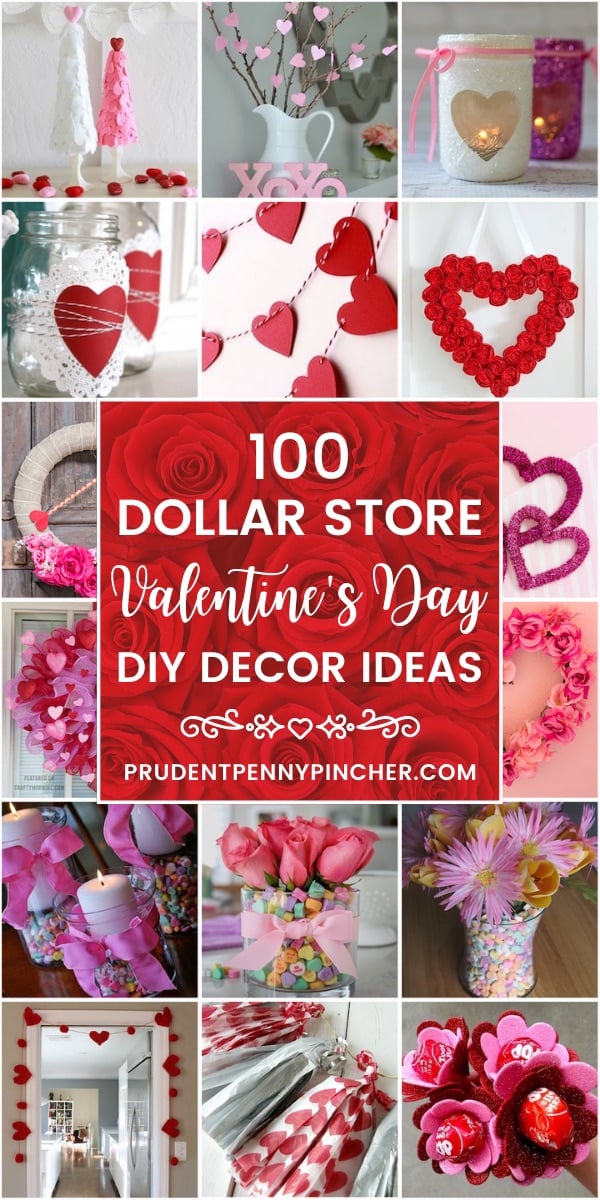 100 Dollar Store Valentine's Day Decorations