Add a cozy rustic touch to your easter decorations with this DIY dollar store farmhouse easter bunny. This project only costs $5 and takes about 30 minutes to make. I got all the supplies for this easter craft at Dollar Tree except the fabric, which was a bandana that I got at Micheals for $1 with a 50% off coupon.
You can use this bunny as an easter wreath door hanger or wall art by gluing twine to either side of the bunny's ears and hang it or you can add an easel behind the bunny to display on a table as a centerpiece or accent decoration so how you use this bunny is totally up to you!
This simple craft requires a handful of basic crafting supplies that you probably already have like twine, burlap ribbon, glue gun, etc. so it's a very affordable way to add spring farmhouse home decor to your home on a budget.
This dollar store farmhouse easter bunny is very customizable. You can choose any fabric and accents that you want. You could make a moss bunny or a burlap bunny….the possibilities are endless!
I did not include how to make the burlap bow, but here is a super easy tutorial for how to make one. All you have to do is scale it down to the size of the bunny.
The inspiration for this dollar store farmhouse easter bunny was my buffalo check fall pumpkin door hanger that I made last year. I've been obsessed with buffalo check for the past year. Starting out, I knew I wanted to incorporate buffalo check into my easter decorations.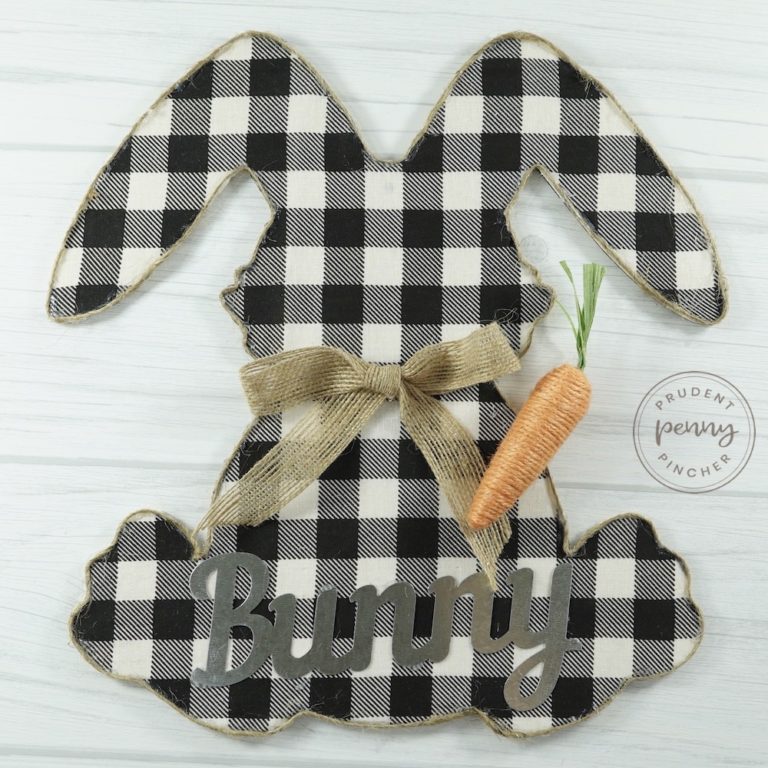 Dollar Store Buffalo Check Farmhouse Easter Bunny Decor
farmhouse easter decoration idea using dollar store supplies
Equipment
glue gun

1-2 glue sticks

fabric scissors

tape (optional)
Ingredients
1

easter bunny sign

1

black buffalo check fabric

I used half of a $1 bandana from Micheals

1

roll

twine

1

roll

burlap ribbon

1

twine carrot

1

metal easter word
Instructions
Trace an outline of the bunny wood shape on the back of your bandana or fabric and cut out the shape. It doesn't have to be perfect because you will use twine around the edges to hide any imperfections.

Line up the fabric bunny shape with the wood bunny. I taped them together in about 5 places so it held in place until I finished gluing it down and just un-taped as I went along, but this step isnt neccessary. You would just have to be careful not to un-align them.

Lift up the corners of the fabric bunny and place a thin line of hot glue along the edge of the wood bunny and smooth down with a credit card or something similar. Do this for about 1-2 inches at a time. Repeat until the fabric is completed glued to the wood shape. If you added tape, remove it just before you get to that section.

After your fabric is glued down, start gluing down the twine along the edges until it is completed.

Glue down the burlap ribbon, carrot and metal word on the bunny.
Related Post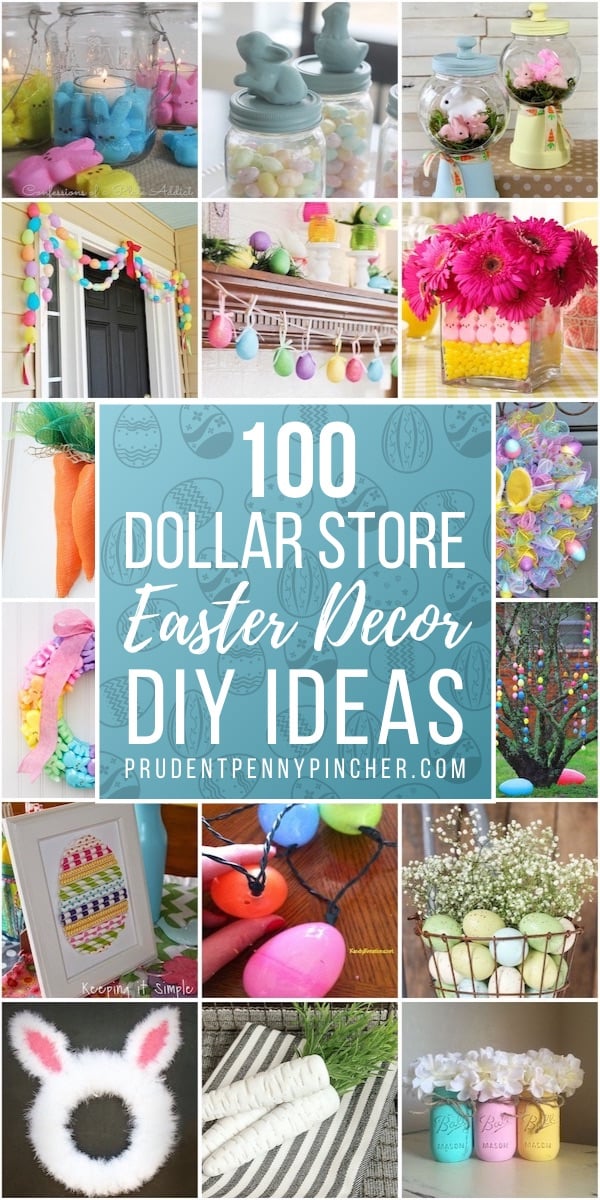 100 Dollar Store DIY Easter Decorations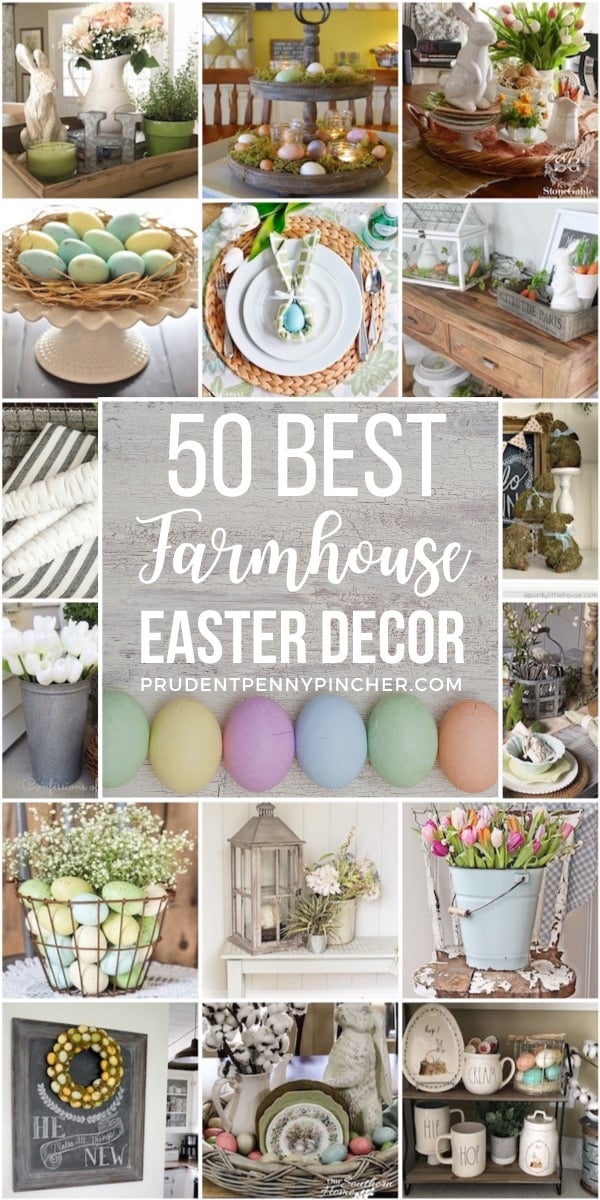 50 Best Farmhouse Easter Decor Ideas