Summer is almost here so now is the perfect time to build a fire pit to enjoy the warmer weather with your friends and family. There are DIY fire pits here for every budget, style and skill level so you are sure to find the perfect project for you!
Many of these fire pits are fairly simple, can be completed in a few days and use inexpensive materials. There are a handful of more complicated and expensive projects here for those that have a bigger budget and more DIY expertise.  In addition to the materials listed here you will need some basic tools like shovels, trawl, level, work gloves, dust mask(if working with concrete), etc.
Circular Fire Pits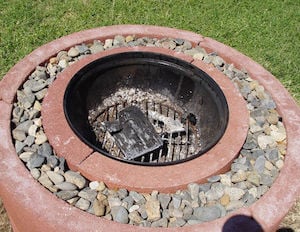 $50 Fire Pit Using Concrete Tree Rings from Instructables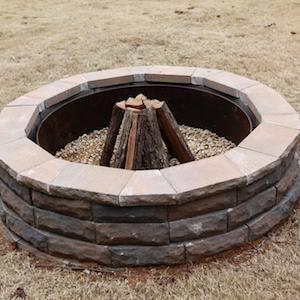 Easy Fire Pit DIY from Bower Power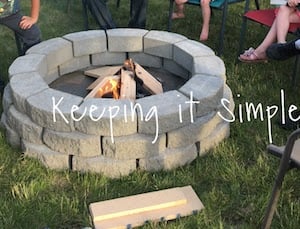 $60 Fire Pit from Keeping it Simple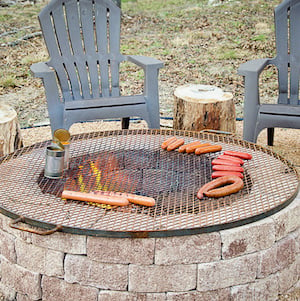 Simple Fire Pit from Scattered Thoughts of a Crafty Mom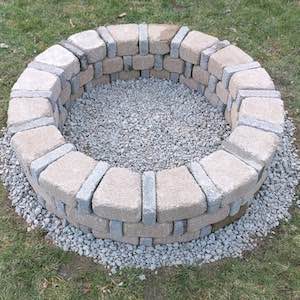 DIY Brick Fire Pit For Only $80 from Daniela Marie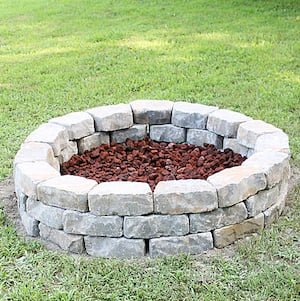 One Hour Fire Pit from The Shabby Creek Cottage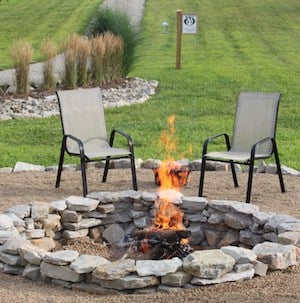 Stone Fire Pit from Old World Garden Farms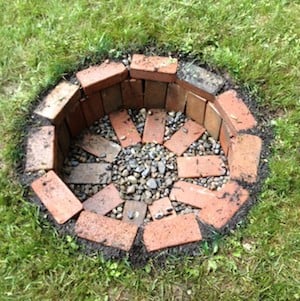 Step-by Step Fire Pit Instructions from Tuff Guard Hose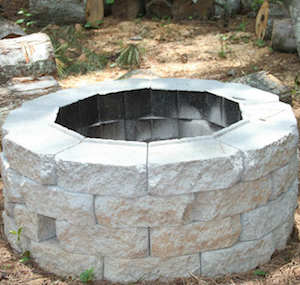 Easy DIY Inexpensive Firepit from Thrifty Little Mom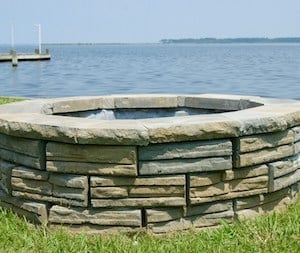 Retaining Wall Block Fire Pit from Remodelaholic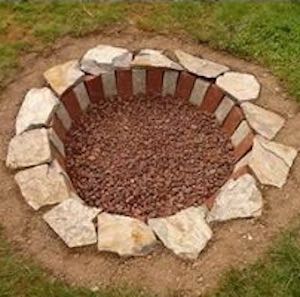 Fire Pit from Goods Home Designs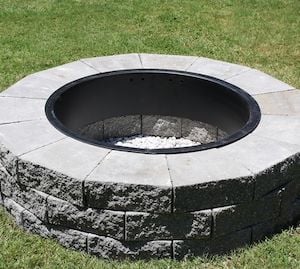 Easy 4 Step Fire Pit from A Beautiful Mess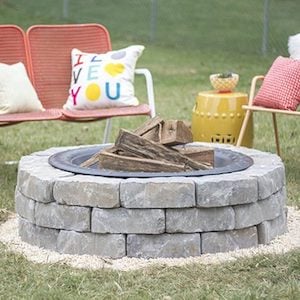 Landscape Wall Stone Fire Pit from eHow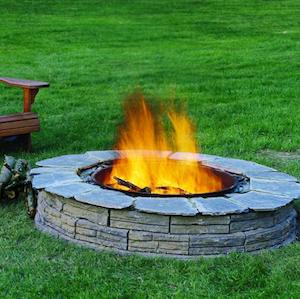 Step-by-Step Fire Pit DIY Tutorial from This Old House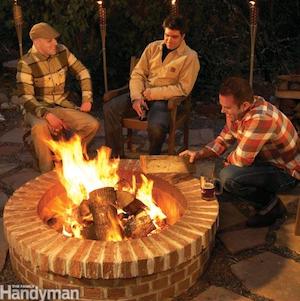 $100 Fire Pit from Family Handyman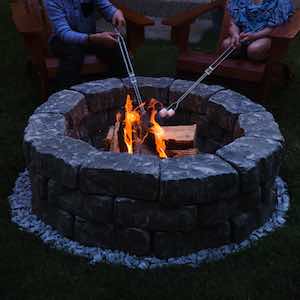 DIY Backyard Fire Pit (7 Steps) from Zillow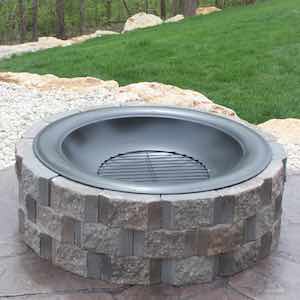 Professional-Looking Fire Pit for $125 from How to Nest for Less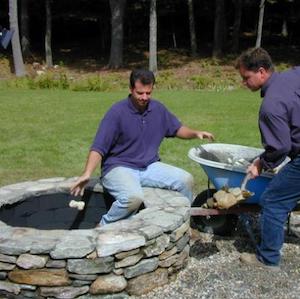 Stone Fire Pit from DIY Network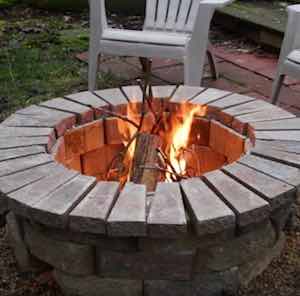 Budget-Friendly Fire Pit (Nifty Video Tutorial) from Facebook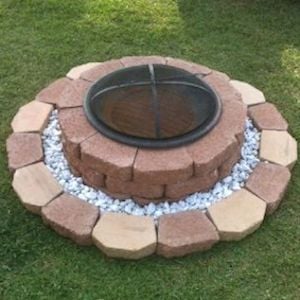 Multi Level Fire Pit for Kids (source unknown)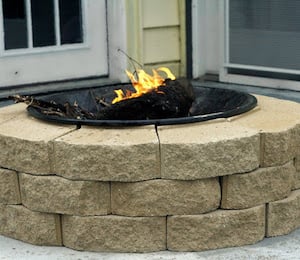 $30 Retaining Wall Block Fire Pit from Always Chasing Life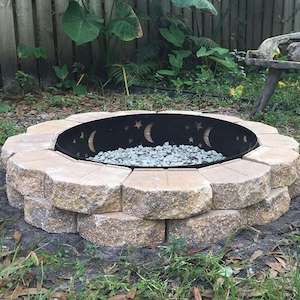 $75 Fire Pit from How Choo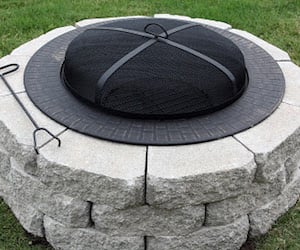 $127 Decorative Fire Pit  from Mommy's Kitchen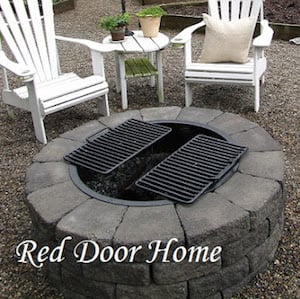 Built-In Style Fire Pit Kit DIY from Red Door Home
 Tabletop Fire Pits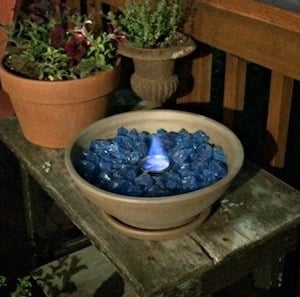 DIY Tabletop Firebowl from Today's Creative Life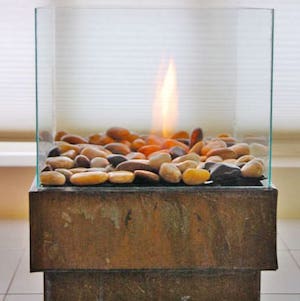 Cheap Personal Fire Pit from The Art of Doing Stuff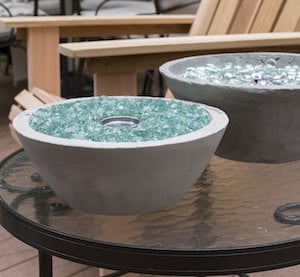 Tabletop Fire Pit from Dunn Lumber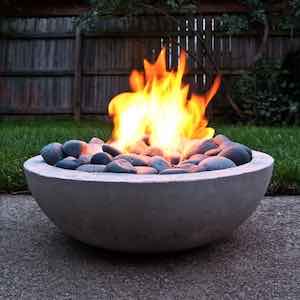 DIY Modern Concrete Fire Pit from Scratch  from Man Made DIY
Square Fire Pits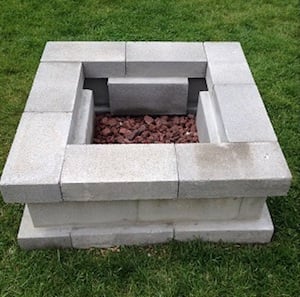 Cinder Block Fire Pit from Prepper Ways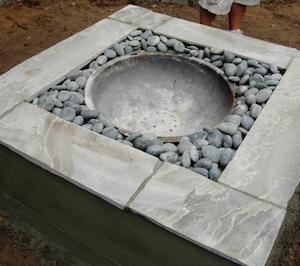 Concrete Fire Feature from DIY Network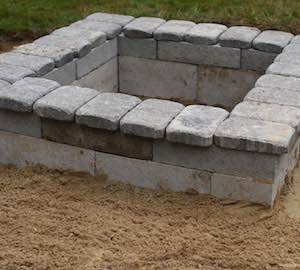 DIY Square Fire Pit from Carole Knits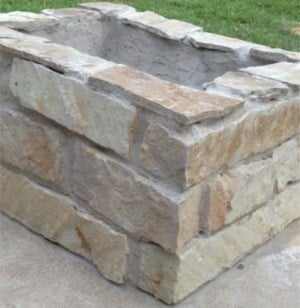 DIY Stone Square Fire Pit from The Crafty Ninja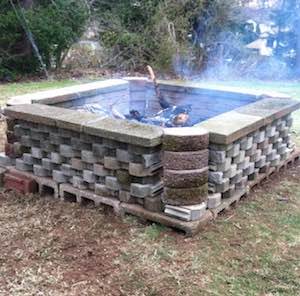 Giant Square Fire Pit Using Repurposed Materials from Rachel Ferrucci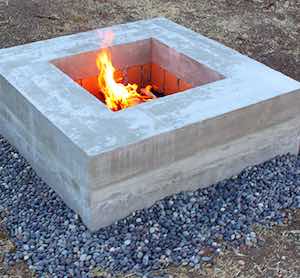 Modern $250 Concrete Fire Pit from Homemade Modern
Other Fire Pits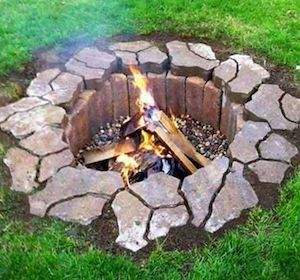 In Ground Stone & Brick Fire Pit from Pinterest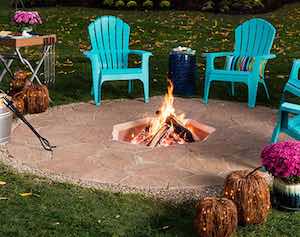 In Ground Fire Pit from Lowes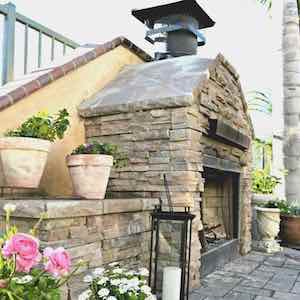 Outdoor Stacked Fire Pit from Uncommon Slice of Suburbia
This project is more complex to make and costs more money, but it sure is gorgeous!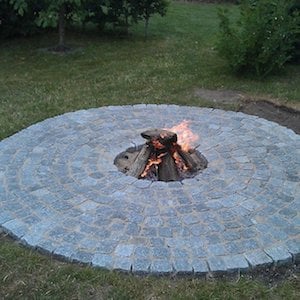 Garden Fire Pit from Instructables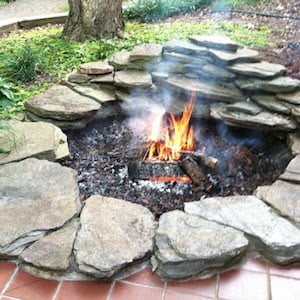 Flat Rock Fire Pit from Lucy's Lamp Shade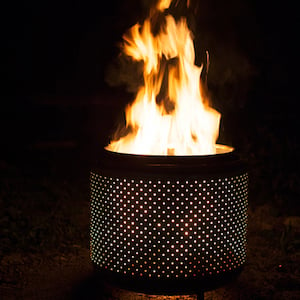 $10 DIY One Hour Upcycled Firepit from House and Fig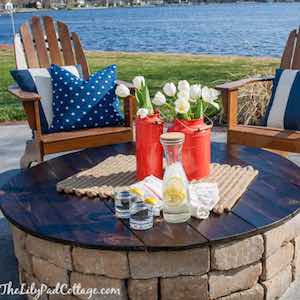 Fire Pit Tabletop from The Lily Pad Cottage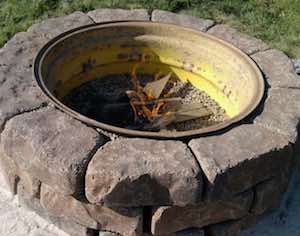 Tracker Wheel Fire Pit from Tractor by Net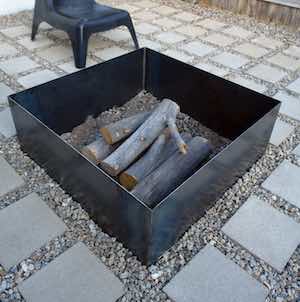 Metal Fire Pit from The Brick House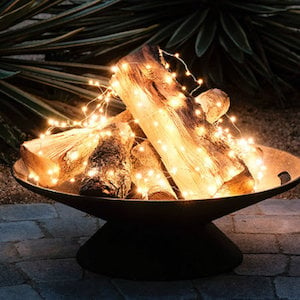 Faux Fire Pit from Sunset
Fire Pit Seating & Design Ideas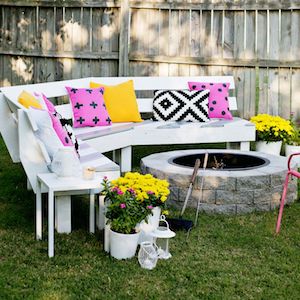 $125 Circle Bench for Your Fire Pit from 1001 Gardens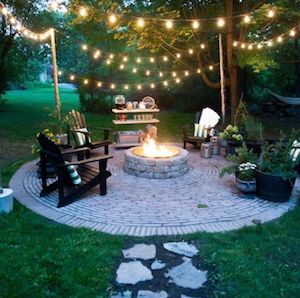 Circular Brick Patio with Flagstone Walkway and Fire Pit (source unknown)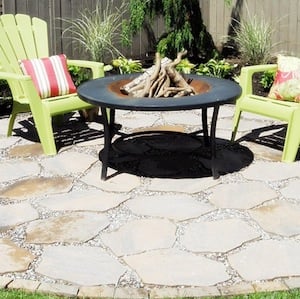 Fire Pit Patio from Recaptured Charm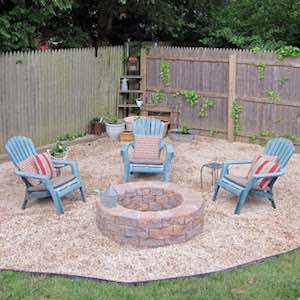 Fire Pit with Gravel from Homeroad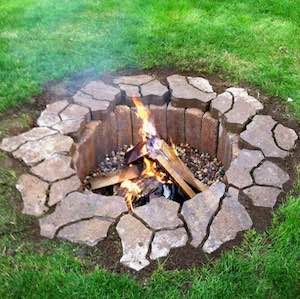 In Ground Fire Pit (source unknown)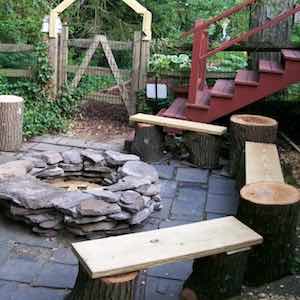 DIY Stacked Stone Fire Pit and Rustic Seating from Our Fairfield Home and Garden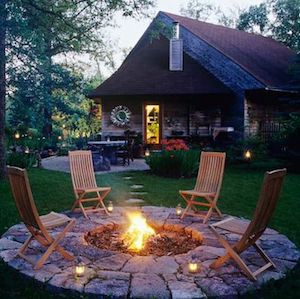 Backyard Fire Pit & Seating Area (source unknown)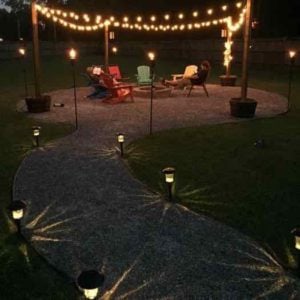 DIY Fire Pit and Seating Area from Instructables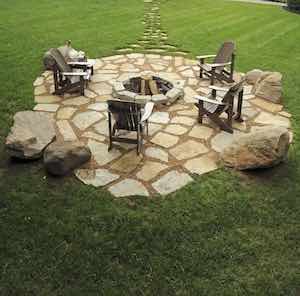 Rustic Fire Pit with Seating Area (source unknown)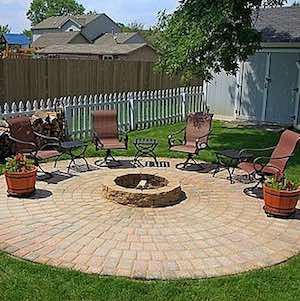 Brick Paver Fire Pit and Patio from Country Farm Lifestyles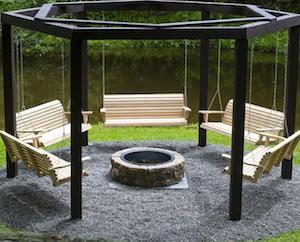 Swings Around a Fire Pit from Bow Hunting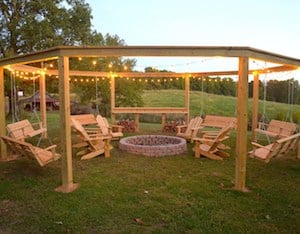 Fire Pit with Swings from Remodelaholic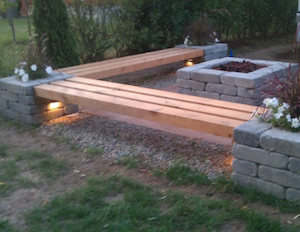 Custom Benches and Square Fire Pit (source unknown)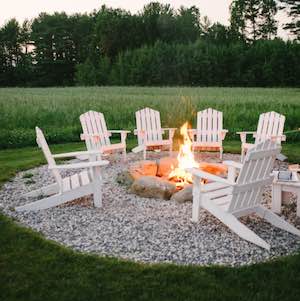 Large Rock Fire Pit with Chairs and Gravel (source unknown)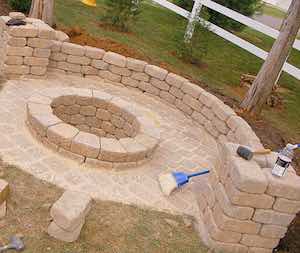 Fire Pit with Retaining Wall from Flickr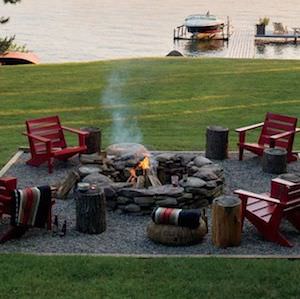 Stone Fire Pit with Square Gravel Area (source unknown)
Please follow and like us: